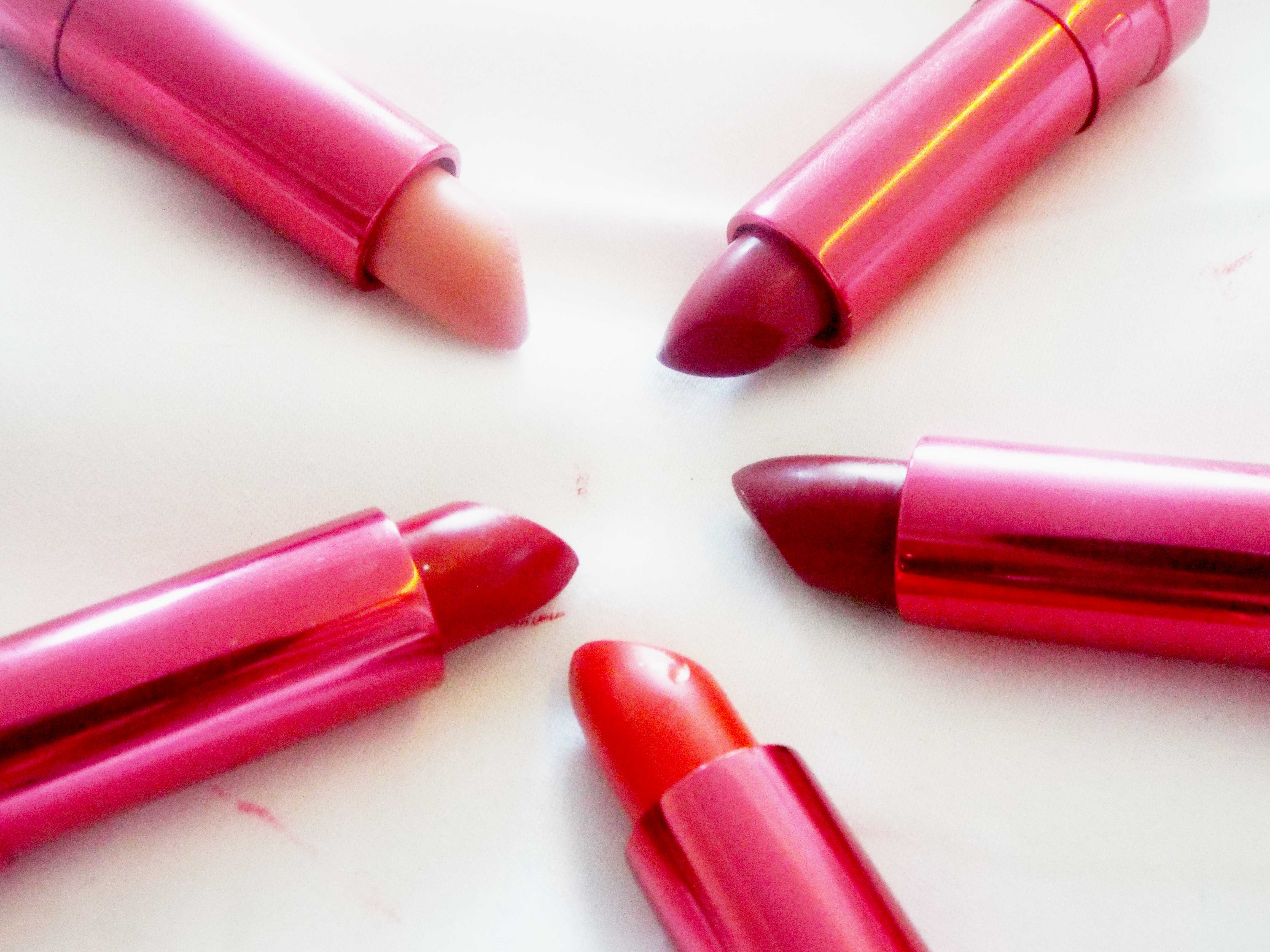 EDIT: If you're in the US, use CODE TRYPURE25 for 25% off your 1st purchase
100 Percent Pure is a cult favorite for organic beauty newcomers and mavens alike. True to their name, their products are 100% pure and made with healthy organic ingredients. This is one of the first brands I discovered when I was switching to organic and they impressed me and continue to impress me today.
Today on the blog I'm talking about their Fruit Pigmented Pomegranate Oil Anti-Aging Lipsticks & Fruit Pigmented Lip Glazes in their newest shades.
These lipsticks are a must try. Not only is the packaging beautiful and utterly feminine, the lipsticks are oustanding in formula and performance. Here's what I love about them:
Creamy and nourishing formula with Shea Butter, Cacao Butter and Pomegranate Seed Oil
Beautiful intense pigment using fruits
NO synthetic chemicals, synthetic dyes, chemical preservatives or any other toxins
Long lasting.
Ingredients
(Organic Shea Butter)*,  (Organic Pomegranate) Seed Oil*,  (Organic Cocoa) Seed Butter*, Extracts of (Organic Cherry) Fruit*,  (Organic Plum) Fruit*, (Cabernet Grape) Fruit*, (Organic Raspberry) Fruit*, (Organic Blueberry) Fruit*, (Organic Blackberry) Fruit*, (Organic Peach) Fruit*, (Organic Apricot) Fruit*, (Organic Tomato) Fruit/Leaf/Stem*, (Organic Pomegranate)*, Cacao (Organic Chocolate)*, (Organic Rose Petals) Flower*, (Organic Lavender) Flower/Leaf/Stem*, (Cocoa) Powder, Tocopherol (Vitamin E), (Vitamin C), (Candelilla) Wax, (Rosemary) Leaf Extract * Certified Organic
From left to right
Calypso: plum red
Hibiscus: orange red
Poppy: bright berry red
Peony: pale pink
Dahlia: deep berry red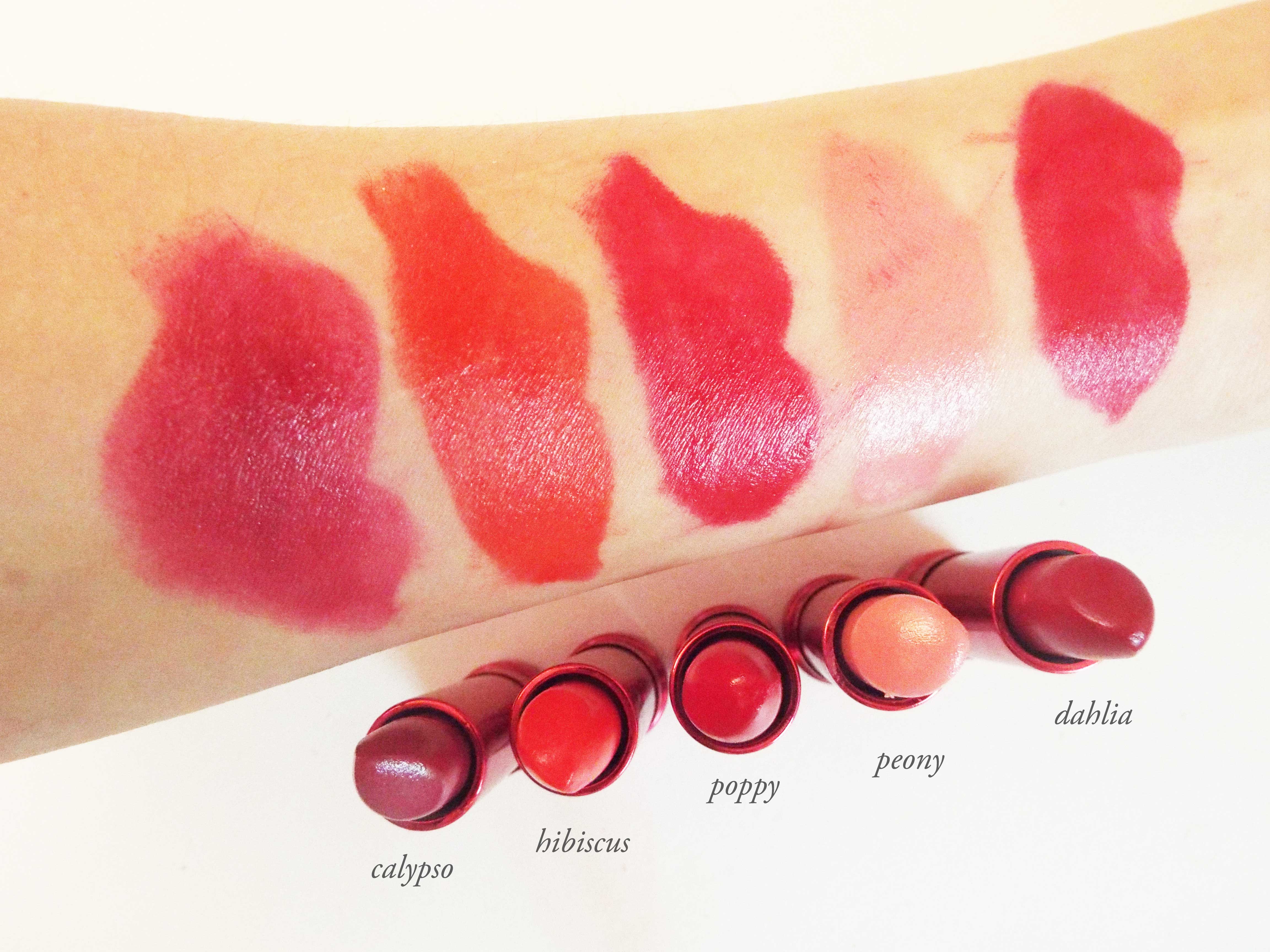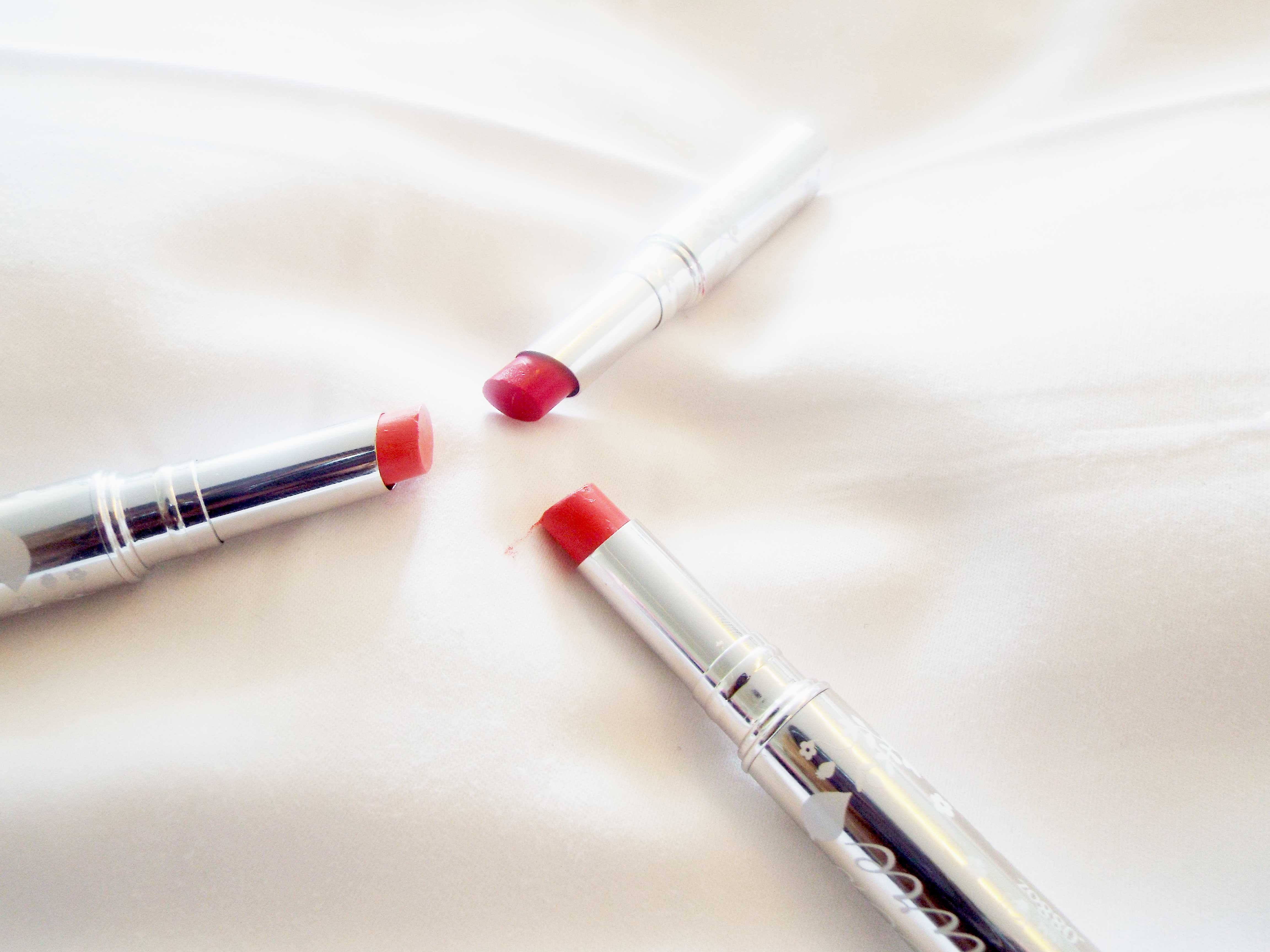 The fruit pigmented lip glazes come in long thin packaging and the smaller circumference allows for more precise application. There is a difference in formula from the lipsticks in that it isn't concentrated in Pomegranate Oil and Shea Butter but rather in Avocado Butter & Cacao Butter. As far as difference in texture and performance I can't really notice any, except that the lip glazes feel more dense than the lipsticks.
Ingredients
Organic Avocado Butter*, Organic Cocoa Butter*, Contains all or some of the following Fruit Pigments: Organic Cherry*, Organic Plum*, Cabernet Grape, Organic Raspberry*, Organic Blueberry*, Organic Blackberry*, Organic Peach*, Organic Apricot*, Organic Tomato*, Organic Pomegranate*, Organic Cacao (chocolate)*, Organic Rose Petals*, Organic Lavender Flower* and Organic Cinnamon*, Organic Shea Butter*, Organic Rosehip Oil*, Organic Mango Butter*, Vitamin E (a-tocopherol), Vitamin C (ascorbyl palmitate), Oryza Sativa (Rice) Starch, May contain Mica (natural shimmery mineral) * Certified Organic
Coraline: peachy coral
Melontini: pale peach
Rhubarb: bright pink berry