Naturigin Hair Color Review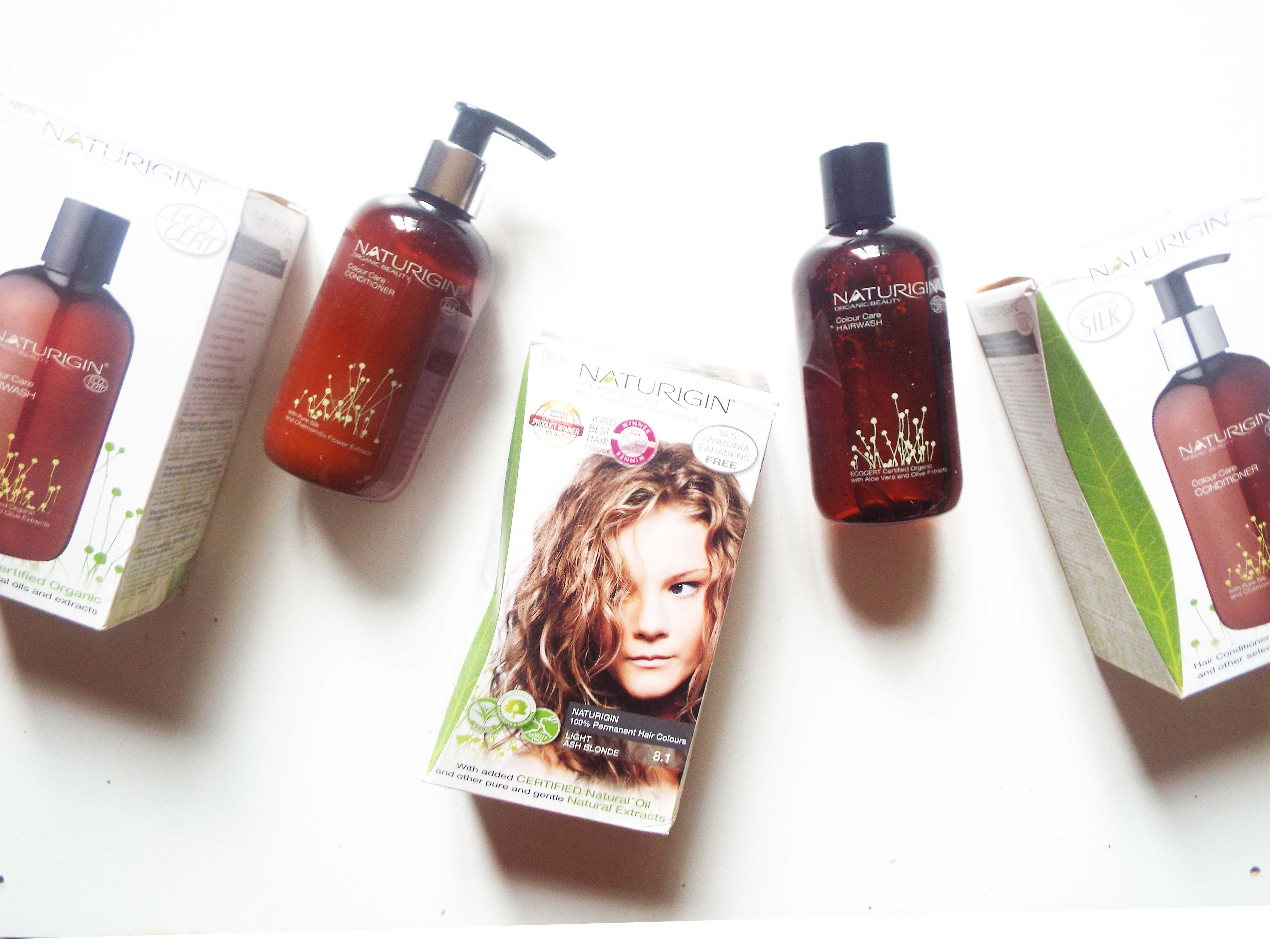 Hair coloring is one of the last things I have switched to cleaner alternatives for and I'm not sure highlighting is something I can ever give up. If you color your hair or are interested in coloring your hair, Naturigin is an award-winning safer alternative with organic ingredients and fewer chemicals. A Danish brand that's committed to excellence, Naturigin is 100% SLS-free, Ammonia-free, Parabens-free and contains lemon peel extract, orange peel essential oil, shea tree butter extract, aloe leaf extract, grapeseed oil and Jojoba oil.
The line has 19 beautiful shades and being very well aquainted with at-home hair dye boxes from junior high on, I knew I wanted the Light Ash Blonde shade (8.1). It takes a light color to make a noticeable difference in my hair; a brown shade just ends up darkening all of my highlights. I chose a cooler ash shade because my hair had become brassy and I wanted to cancel out some of the redness in my hair. If you're not familiar with using box dyes it may seem complicated but it's actually a straightforward process. The instructions are very easy to  follow – basically you mix Bottle 1 and Bottle 2 together, shake, and apply all over your hair. I have very long hair and one bottle was enough product for me (note that I avoided my root area).
It's important to have realistic expectations with box dyes. If you're dark brown you aren't going to get blonde hair by using a blonde box dye. If you have blonde hair and you go for a deep brown you'll end up with super dark hair. I was very happy with my specific results because I noticed the brassiness of my hair had been toned down and the highlights looked more natural and less yellow. I also didn't have any damaging effects and my hair even had a glossy sheen. A few washes later and it's still there. Naturigin also came out with a new Colour Care Hairwash and Conditioner as after-care products to complement their hair dyes.
This is a mild and balanced ECOCERT certified organic hairwash made with certiied organic ingredients and does a great job at cleaning my hair without stripping it dry. The formula is a clear gel-like substance and though it isn't the cleanest formula, if you're looking for a safer alternative and one that's designed to make your color last longer this is a great option to look into.
Ingredients
aqua (water)**, ammonium lauryl sulfate, benzoic acid, cocamidopropyl betaine**, aloe barbadensis leaf juice*, coco-glucoside**, glyceryl oleate**, benzyl alcohol, parfum**, sodium benzoate, maris aqua (sea water)**, olea europaea leaf extract*, citric acid**, caramel**, citral**, geraniol, limonene, linalool.
The conditioner is made with Hydrolized Silk Protein which is one of the strongest natural fibers in the world and improves hair's elasticity, resiliency & increases shine. It's specially designed for colored hair and is supposed to help your color reach its true potential and vibrancy. This conditioner is keeping my hair soft and healthy after coloring my hair and I'm confident it's helping the effects last longer.
Ingredients
aqua (water)**, cetearyl alcohol**, bis-(ethyl ppg-3 behenate) dimonium methosulfate*, glycerin**, behenamidopropyl dimethylamine*, chamomilla recutita flower extract**, ethylhexylglycerin, hydrolyzed silk**, hydrolyzed vegetable protein**, lactic acid**, parfum***, potassium sorbate, sodium benzoate, sorbic acid, turpentine oil, eucalyptus globulus leaf oil, mentha arvensis leaf oil, lavandula hybrida oil, abies sibirica needle oil***, myristica fragrans fruit oil***, eugenia caryophyllus bud oil, mentha cardiaca herb oil