The organic skincare world is a luxury lover's dream and there's no shortage of the most decadent all natural face moisturizers and organic anti-aging creams. These luxury face creams combine innovations in green science with artisanal plant formulas. Anti-aging organic face moisturizers will beat your La Mer any day, period. The best face moisturizers for aging skin will contain powerful natural ingredients and actives like advanced peptides, retinol, hyaluronic acid and more. I'm also sharing the best luxury natural face moisturizers with SPF. If you're looking for the upper echelon of organic anti-aging face creams for mature, dry or troubled skin – or you allow nothing but the very best to touch your skin – read on.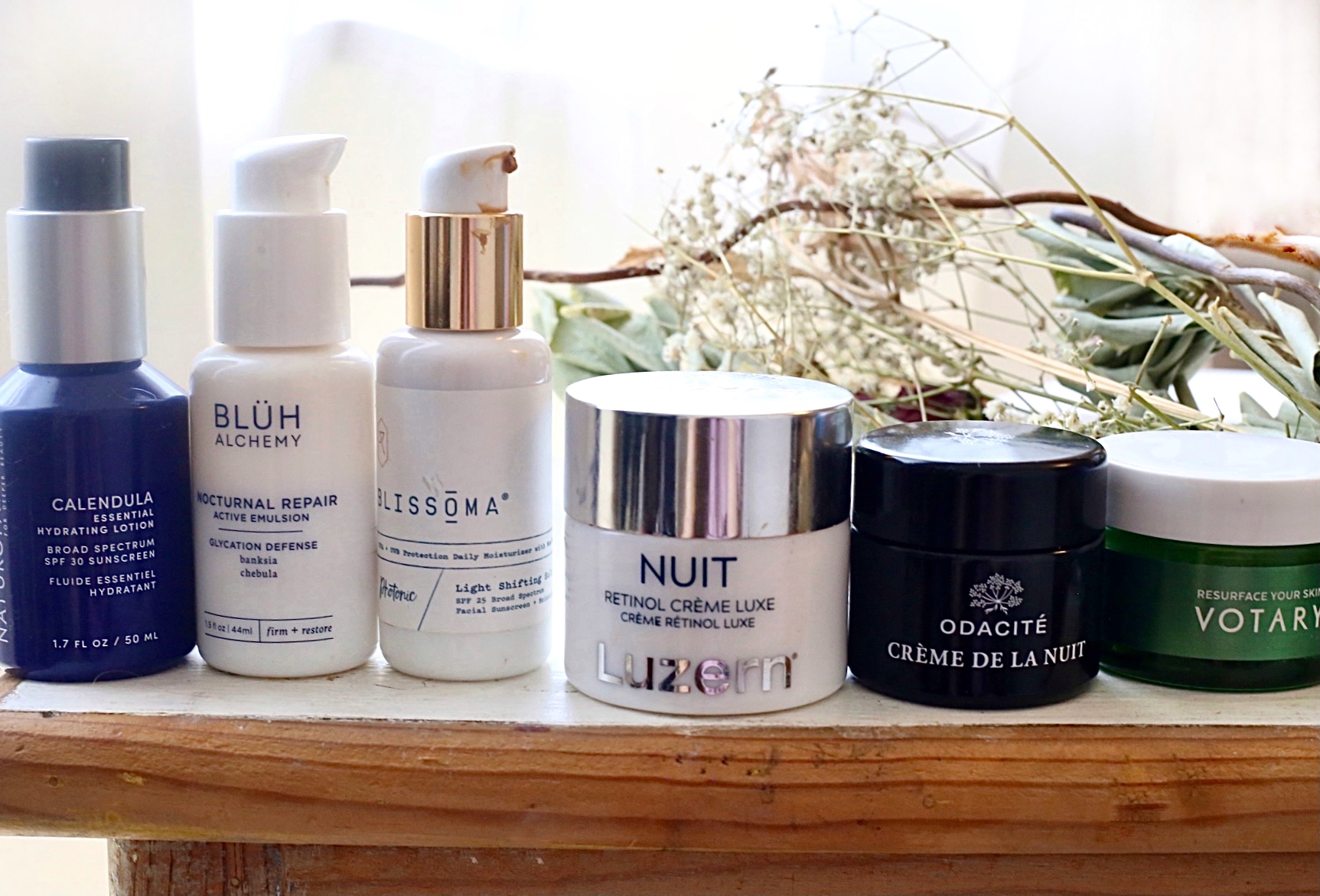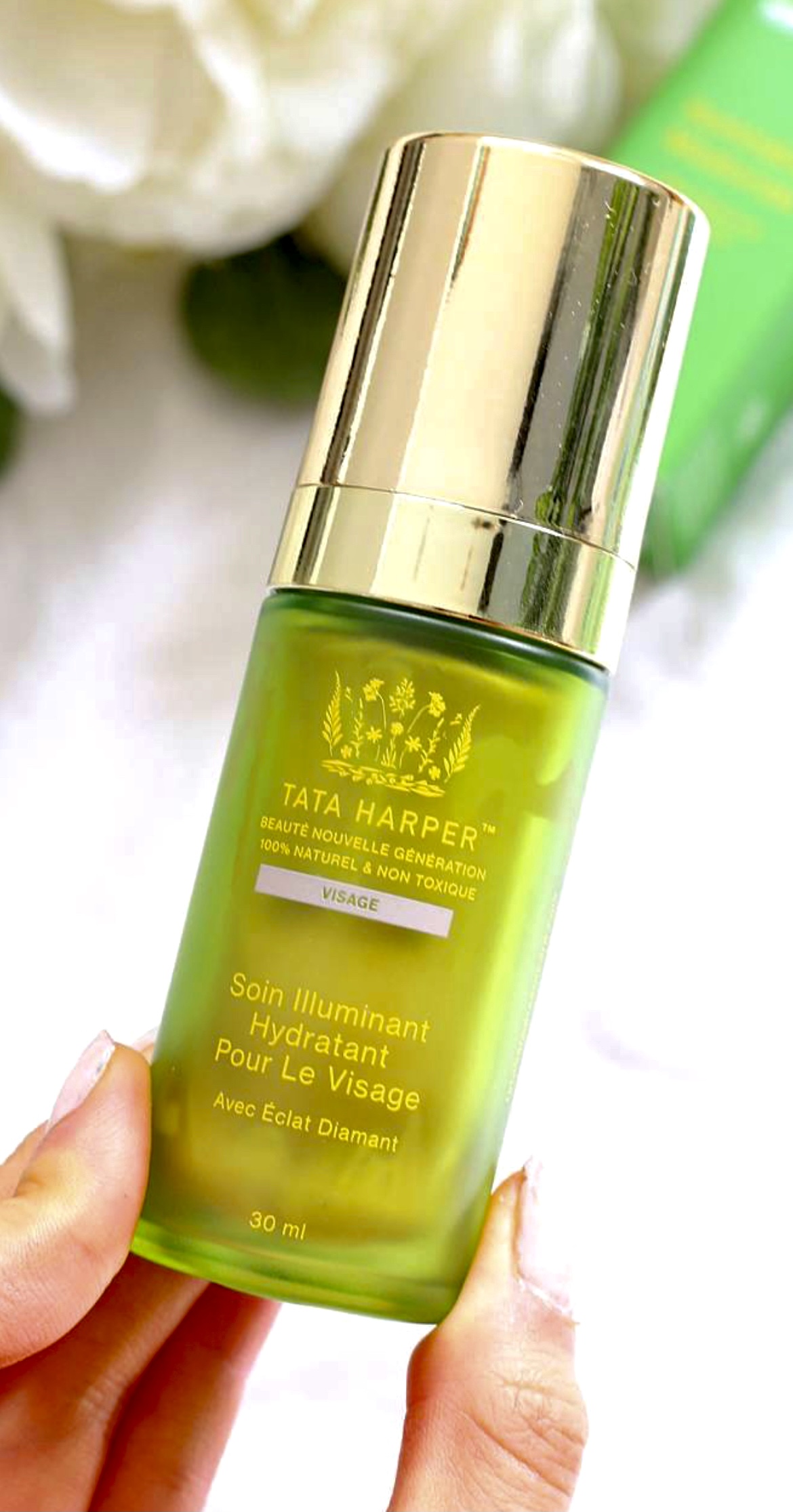 Although I'm a fan of niche, Tata Harper is undoubtedly a leader in the luxury Organic face moisturizer category. Sephora aisle staple Tata Harper makes some of the best luxury face all natural face creams. They also conveniently have a wide variety of moisturizers to suit your skin type and needs. You've got Tata Harper Illuminating Moisturizer with actual diamond dust for the day, Reparative Moisturizer for youthful skin, Water Lock Moisturizer for parched skin, Creme Riche for thick cream lovers, Clarifying Moisturizer for acneic or oily skin and more.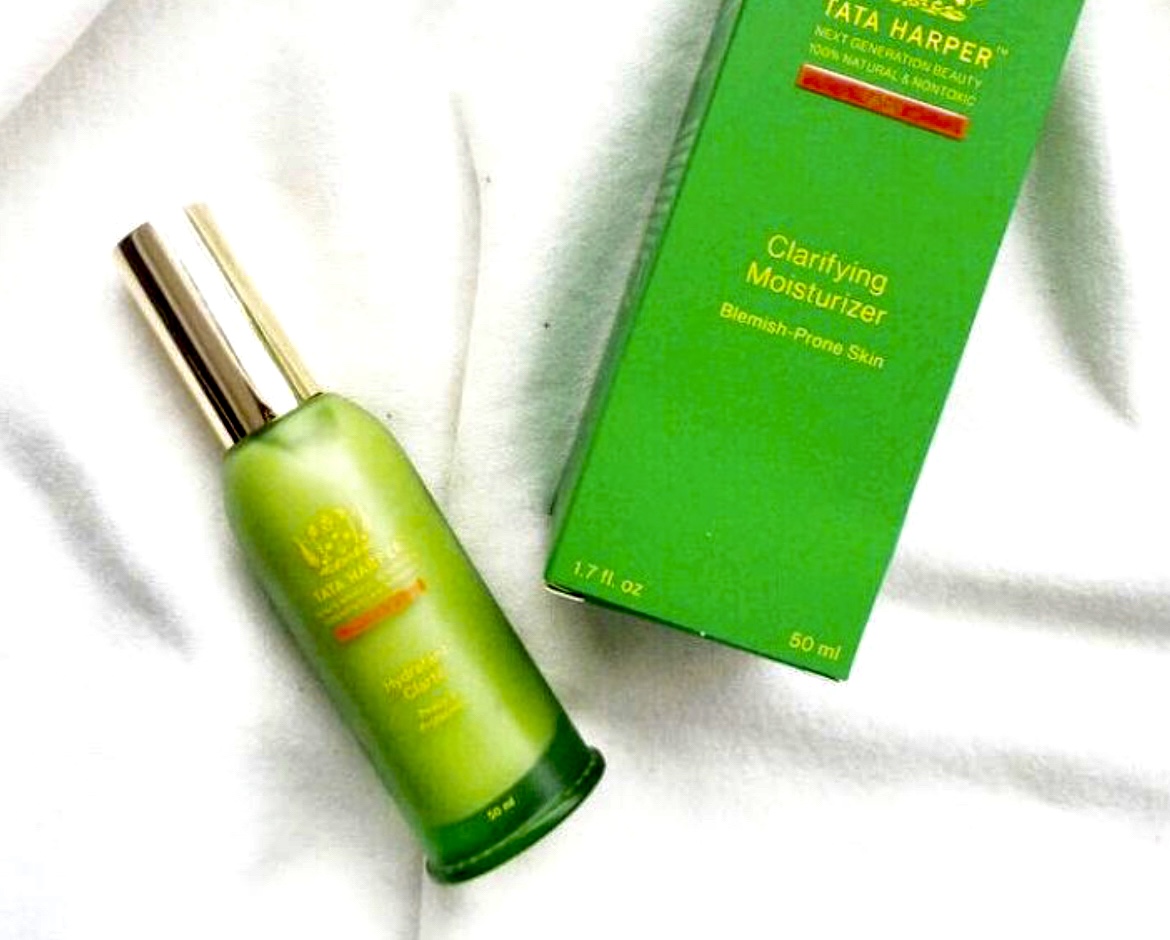 Handmade in Vermont, Tata Harper's line uses natural and organic ingredients from around the world and grown in their local Vermont farm home.
Price: $120-$210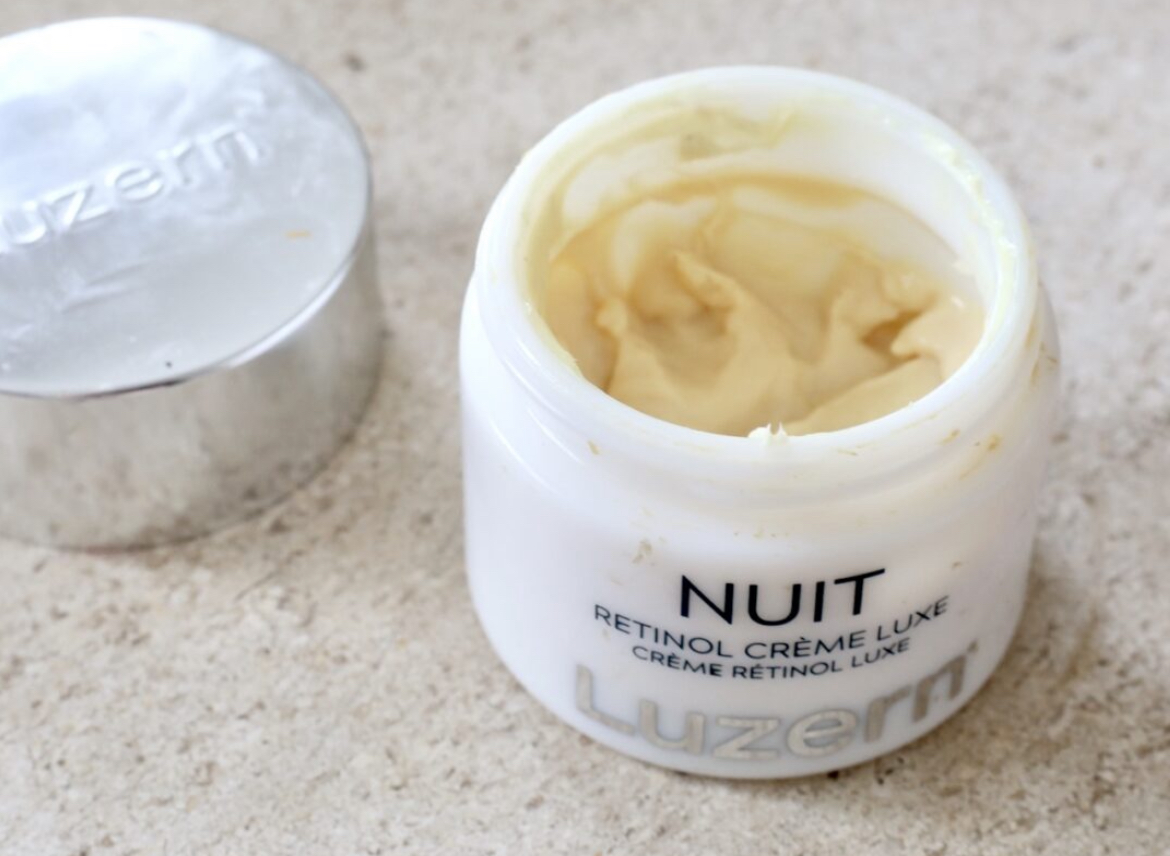 For hyper luxury organic skincare, Luzern reigns supreme. Their Nuit Creme Luxe has a $325 price tag and is la creme de la creme of luxury face creams. Made with Bio-Suisse certified organic ingredients and cutting-edge actives, Luzern gained a cult following that includes Hollywood's elite thanks to their Force de Vie Cream. Luzern crèmes are cosmetically elegant and are able to deeply replenish skin. Luzern is ideal for mature skin or aging skin.
Luzern Creme Nuit contains an Advanced Retinol Complex, Caprooyl Tetrapeptide-3, Swiss alpine extracts, hyaluronic acid, lipids and pure oxygen.
Consistency: Whipped airy medium weight
Scent: Subtle subdued scent of citrus notes
Price: $325 (SAVE: Discount code OBL saves 15%)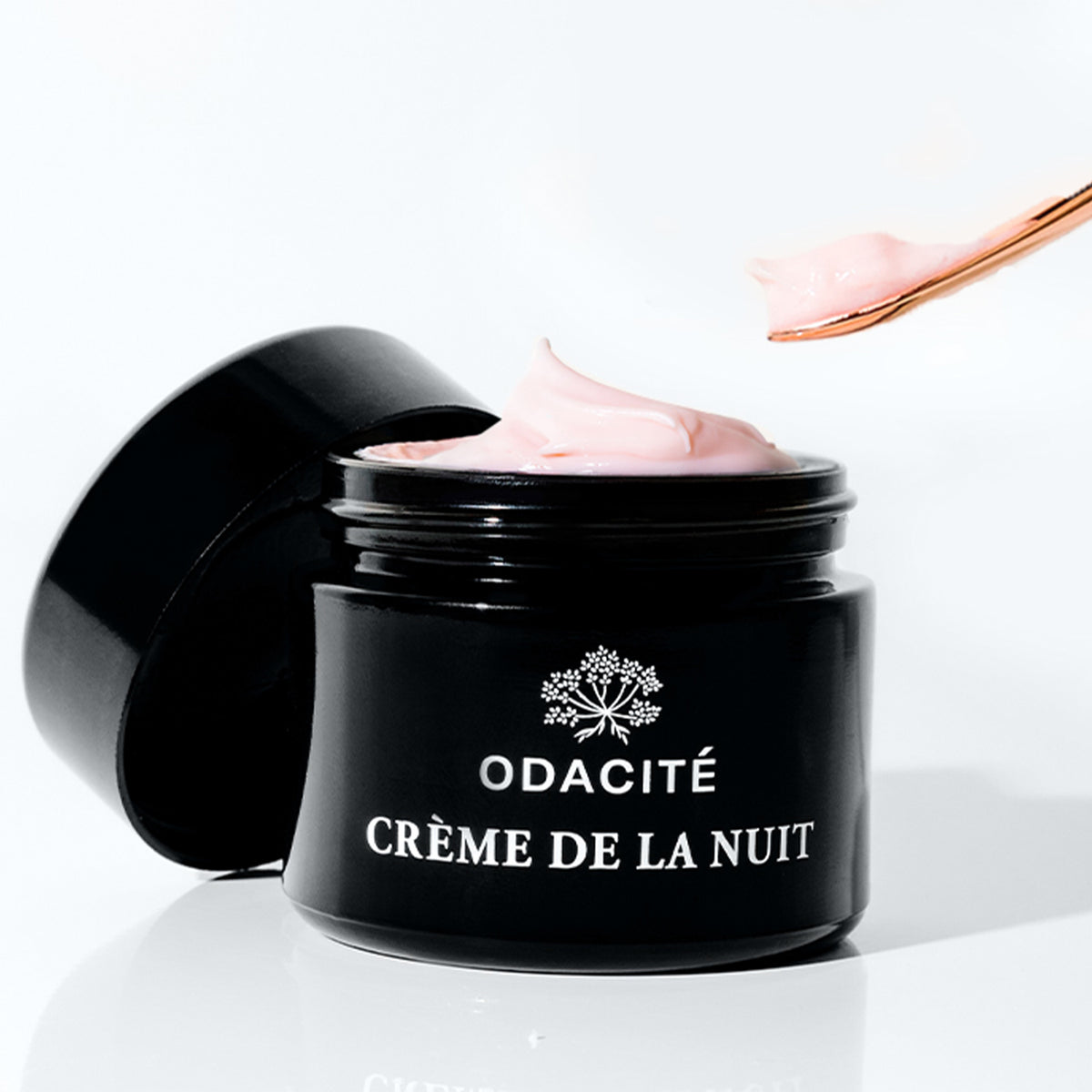 Luxuriously silky and perfectly smooth, Odacite Creme de la Nuit is made in a base of organic pomegranate juice as if it were made for Queen Persephone herself and enhanced with clinical actives like stabilized Vitamin C, Hyaluronic Acid and CoQ10 along with Ashwagandha, Blue Green Algae and Kelp. It feels like the consistency of condensed milk but light and silky.
Consistency: silky, like light condensed milk, light to medium weight
Scent: Subtle rose
Price: $110 (SAVE: Discount code OBL saves 15%)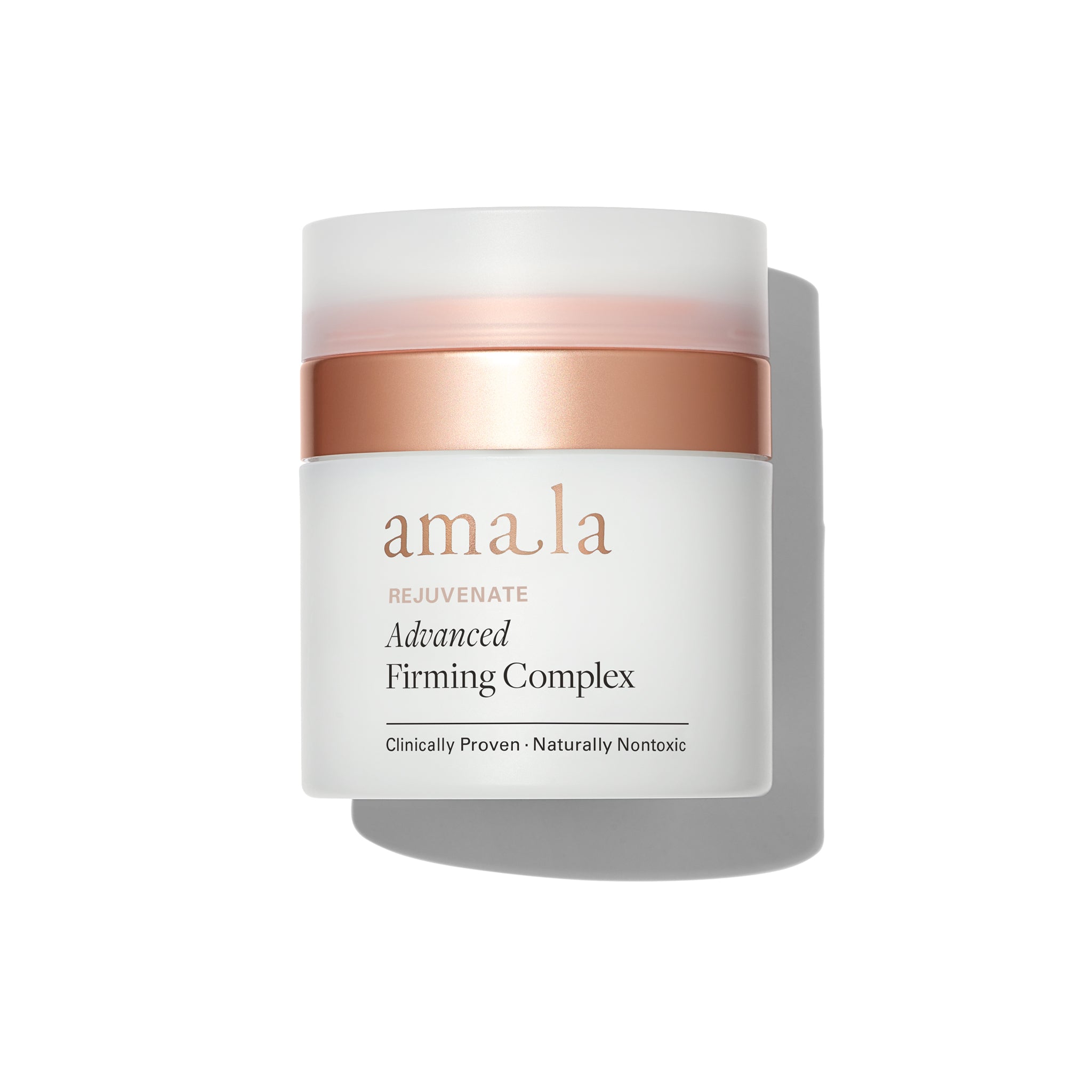 German engineered and designed for mature skin, Amala Beauty has specialized in ultra luxury organic skincare fit for the most high-end clientele spas since before clean beauty became a thing. The Amala Advanced Firming Complex is the brand's most potent moisturizer specifically formulated to smoothe wrinkles.
The Amala Advanced Firming Complex combines breakthrough natural biotechnology and powerful actives like a Peptide blend from maca root and avocado, Acai stem cells with Ferulic acid, Peony, skin-renewing 23K Rose Gold, Amla, and Spirulina along with butters of Cacay, Seabuckthorn, and cocoa.
Amala Advanced Firming Complex works to firm and plump, support the skin barrier, reduce the look of fine lines and wrinkles, smoothe uneven skin tone, preserves moisture, and enhance elasticity.
Consistency: Silky, smooth and light
Scent: subdued natural scent
Price: $248 (SAVE: Discount code OBL saves 15%)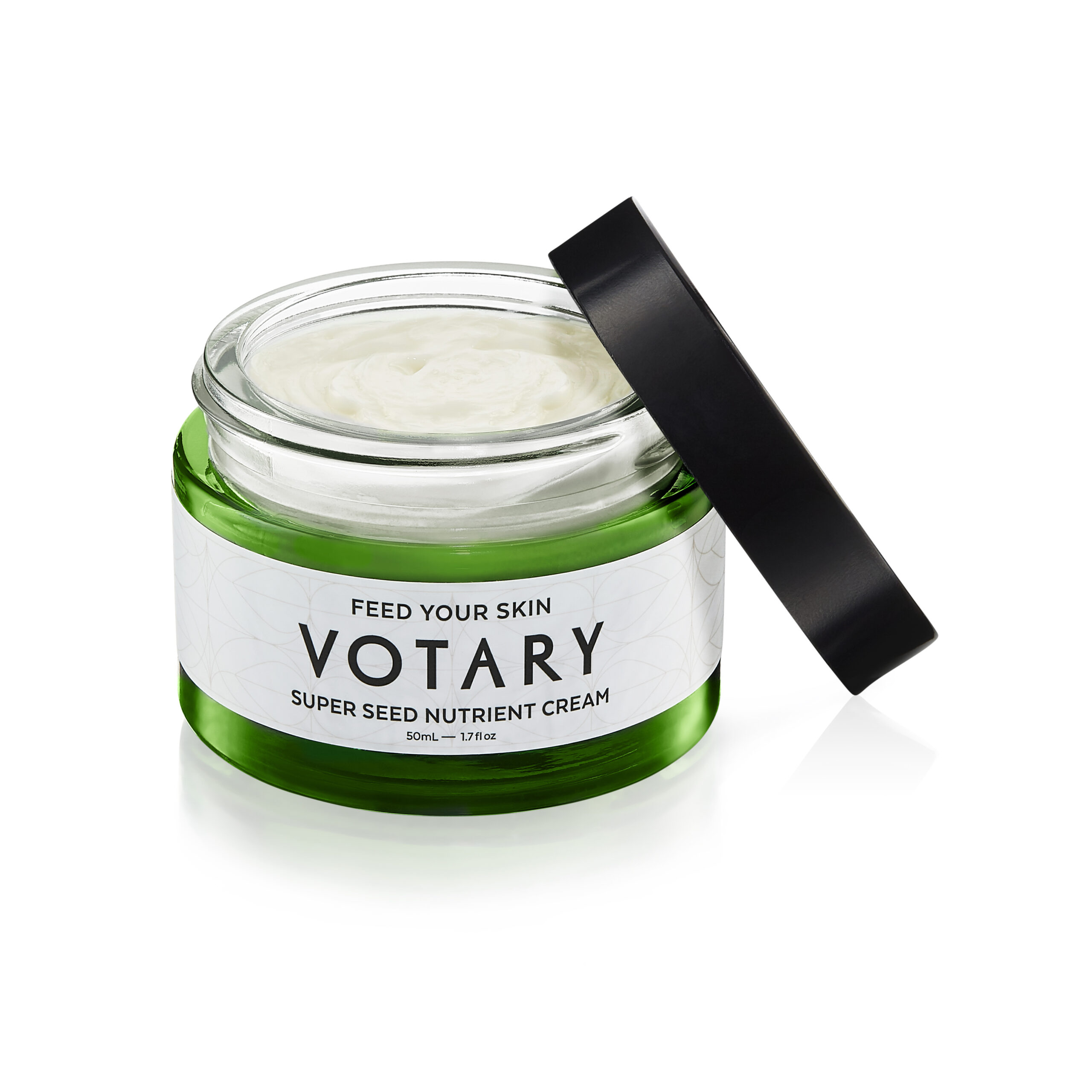 If you're looking for a thick, matte and non-scented cream, luxury green beauty brand Votary's Super Seed Nutrient Cream will become your newest obsession. The  Votary cream is enriched with 21 richly nourishing super seed oils, including chia, rosehip and poppy seed, and hyaluronic acid for extra hydration. It has no added essential oils and has absolutely zero scent to it. Super Seed Nutrient Cream has a rich and creamy texture that absorbs quickly and leaves skin feeling like velvet after.
Consistency: Thick Cream with matte finish
Scent: No scent
Price: $110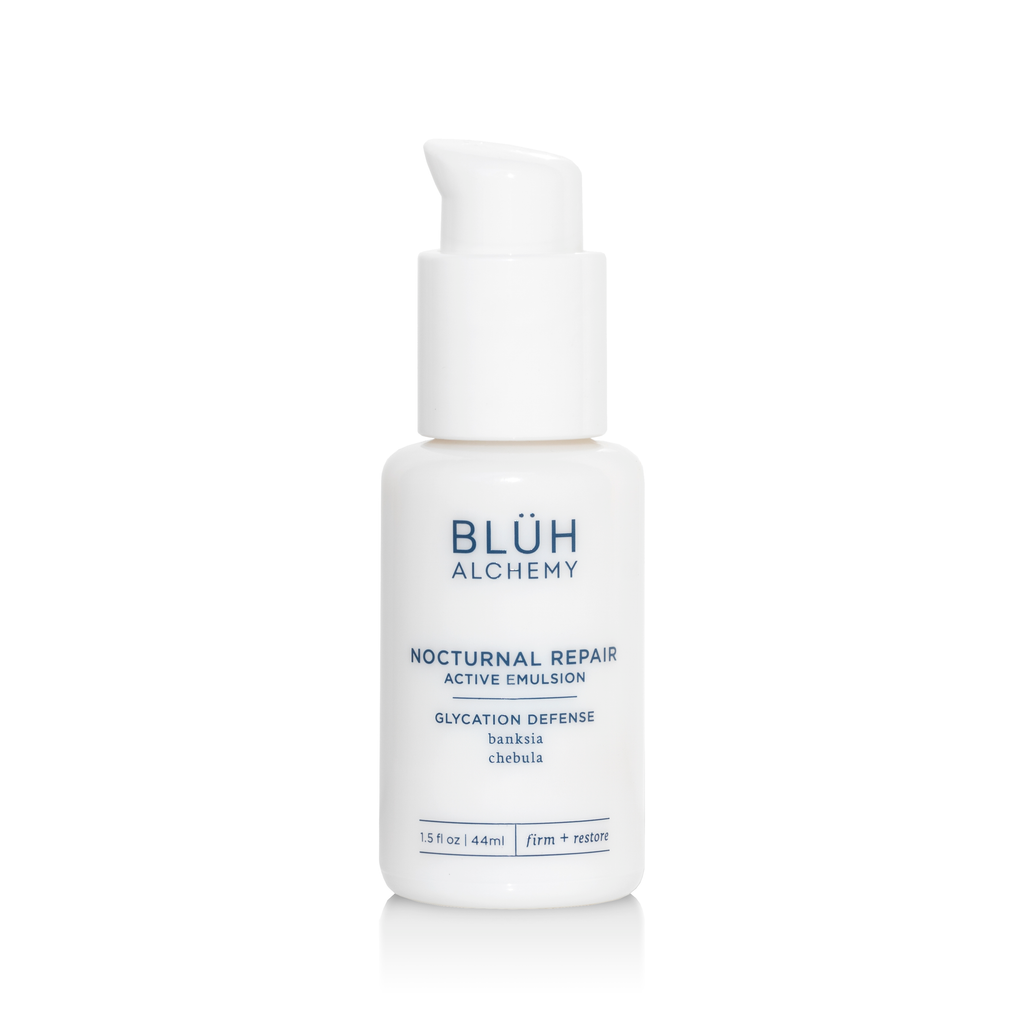 Bluh Alchemy is a luxury organic skincare line and one of the only companies in the world using the world's first cellular extracted botanicals, a "cutting-edge extraction process works to rapidly harness a plant's complete phytoactive profile, pure, stable and unadulterated as it exists in nature." Designed for mature and aging skin, Bluh Alchemy makes a mask-emulsion that's also a moisturizer. A true lotion consistency, Blue Alchemy Nocturnal Repair is an overnight treatment that stop collagen breakdown and the glycation process. It features unique botanicals like Chebula, Native Australian Banksia Cellular Extrac, amino acids, strawberry seed, Enzymes, B-vitamins, Magnesium, Boron, Linoleic Acid, Shiitake Mushroom Extrac, Kojic Acid and Cupuacu Butter.
Consistency: Light to medium cream
Scent: Sweet, fruity
Price: $85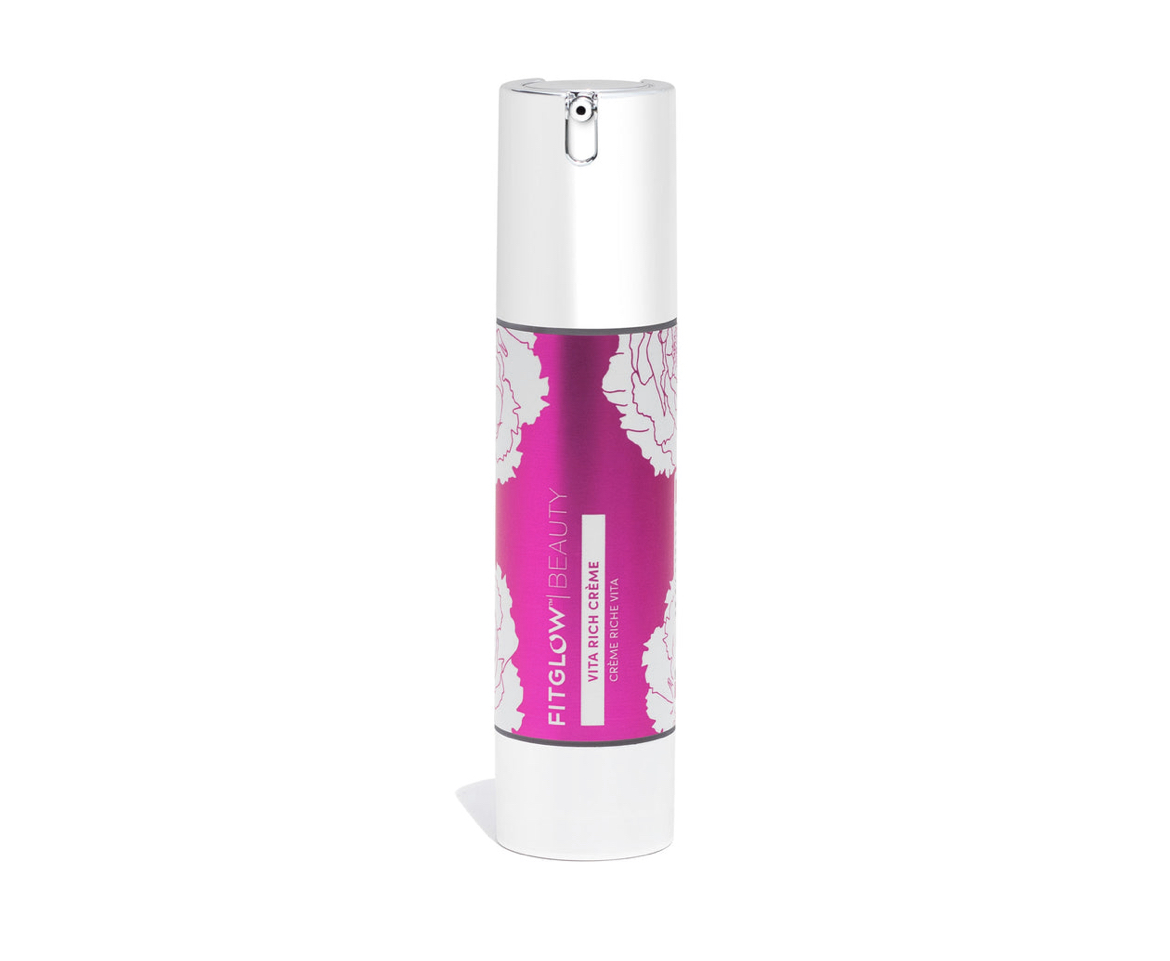 Made with plant retinols, cherry brightening complex and over 150 phyto nutrients, Fitglow Beauty Vita Rich Creme is ideal for those looking for a true cream consistency that's non-greasy yet thick enough for dry skin types. It contains multi-size hyaluronic acid, bakuchiol, glutathione, acerola cherry Bioferment extract, black cherry extract, rice bran oil, borage oil, woolly grass extract and more.
Consistency: Medium to rich cream
Scent: Subtle fruity
Price: $109 (SAVE: Code OBL saves 15%)
Best Luxury Face Moisturizers with SPF
Check out some of the best luxury natural face moisturizers that have SPF for added UV, environmental and blue light protection.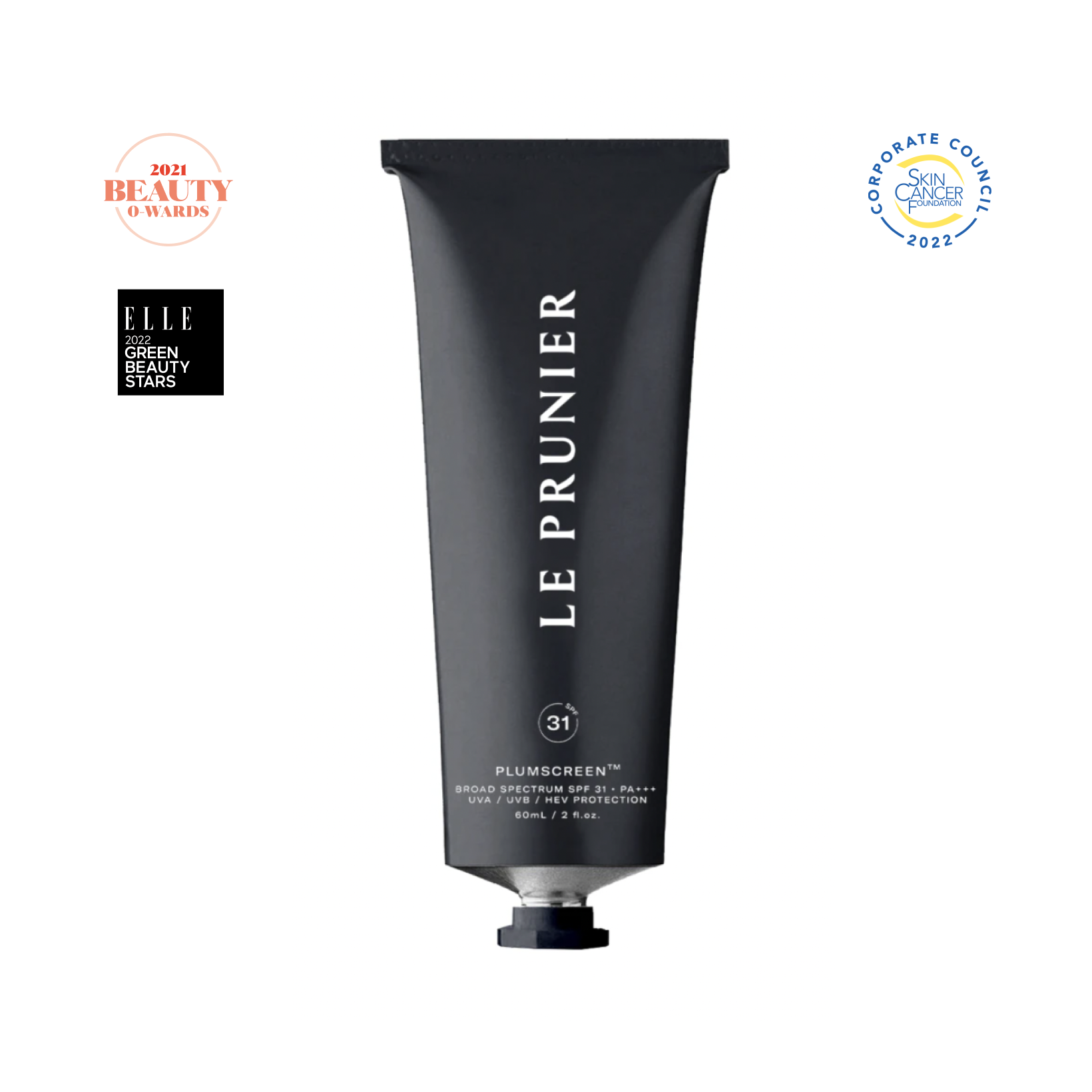 Le Prunier is an eco-luxe skincare line making luxury organic skincare out of upcycled plums from the founders' family California plum farm that goes back generations. Plumscreen is a lightweight creamy lotion formulated for sensitive skin and uses non-nano zinc oxide, plum and Zonaria tournefortii extract for UV, pollution and blue light protection. Plumscreen is as an ideal indoor sunscreen as the zinc oxide content is low.
Consistency: Light creamy

Scent: Very subtle marzipan/sweet rice
Price: $78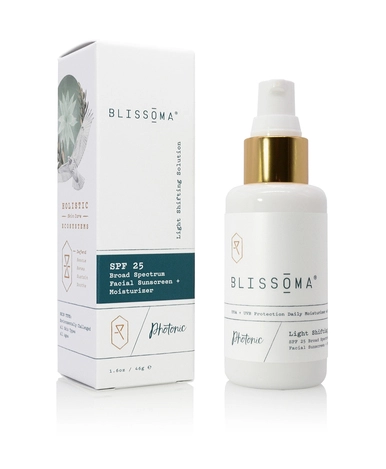 For an extra hydrating and light face lotion sunscreen that's feels like you're applying an aloe serum, Blissoma Photonic Light Shifting Solution provides skin with a burst of potent antioxidants along with SPF 25. A true face moisturizer and sunscreen in one, Photonic Light Shifting Solution contains Niacinamide at 3% Astaxanthin red algae extract, Black Tea, Gotu Kola, Hydrangea along with oils of Tamanu, Sesame, Argan, Blackberry and Raspberry.
It has a slight beige tint that's sheer to offset any unwanted white cast effect and has a light herbal scent that's smells so fresh and real it's as if you're smelling the herbs directly. If you're prone to sunscreen lotions feeling like they're sitting on top of your skin (some of us are more sensitive to that!), I can almost 100% guarantee this one will not feel like that.
Consistency: Light hydrating serum-lotion (but not runny)
Scent: uplifting herbaceous
Price: $58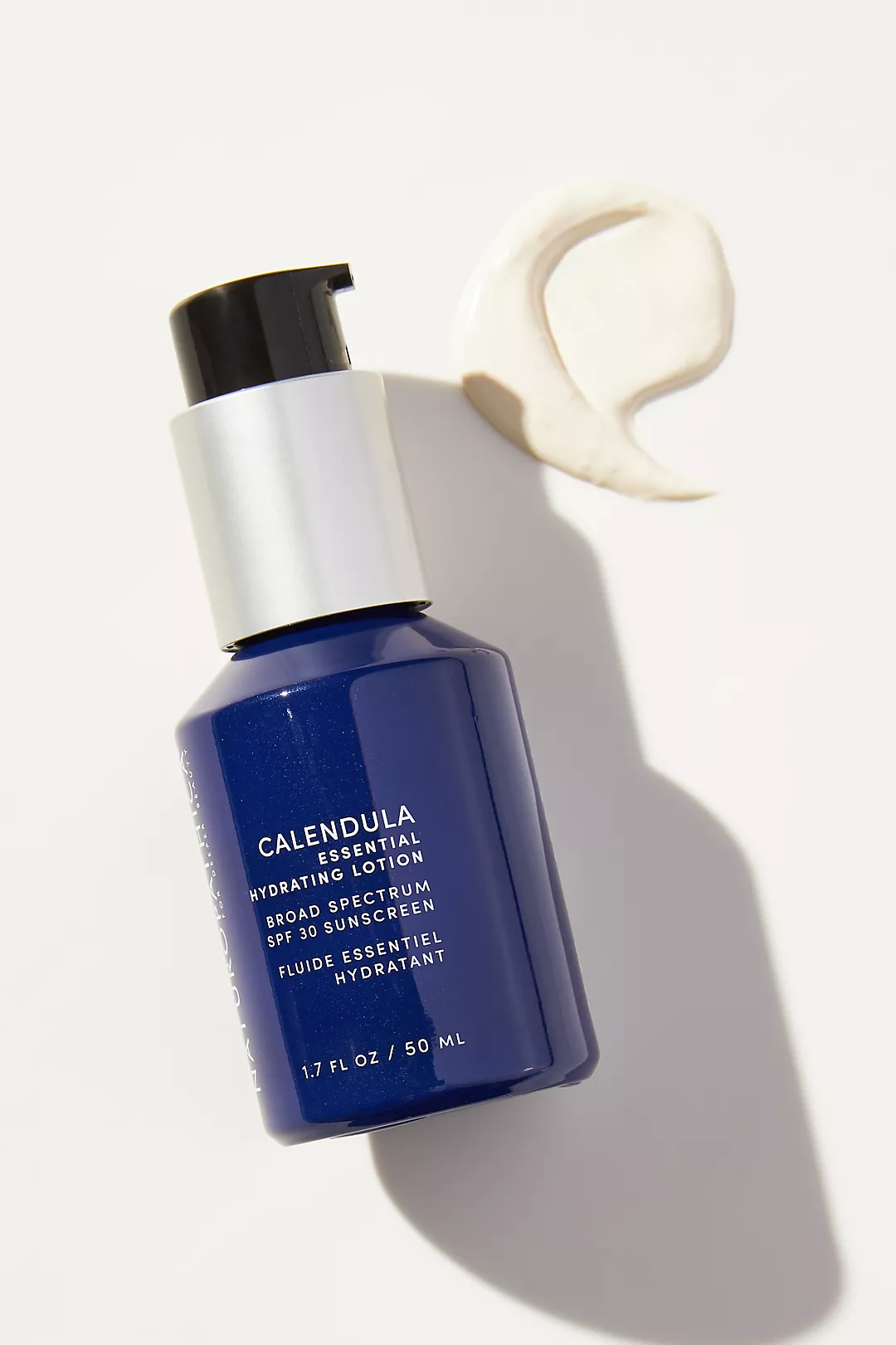 For a light, soothing and hydrating face moisturizer with a matte finish, Naturopathica Calendula Essential Hydration Lotion SPF 30 is one of my favorite picks. Totally underrated but perfect for those who want a matte sunscreen but are tired of rich creams, Naturopathica has a beautiful light consistency, an off white shade and the most amazing Calendula scent you'll find in a lotion. The SPF 30 is an added bonus!
Consistency: Light lotion with matte finish
Scent: Calendula
Price: $68
While luxury is a treat for your skin, that's not to say there aren't other great all natural moisturizers that are budget friendly! Check out my round-up of the best natural face moisturizers that are affordable here.
Be sure to Pin if you liked this!