7 Natural Solid Perfumes to Have on Your Radar 2023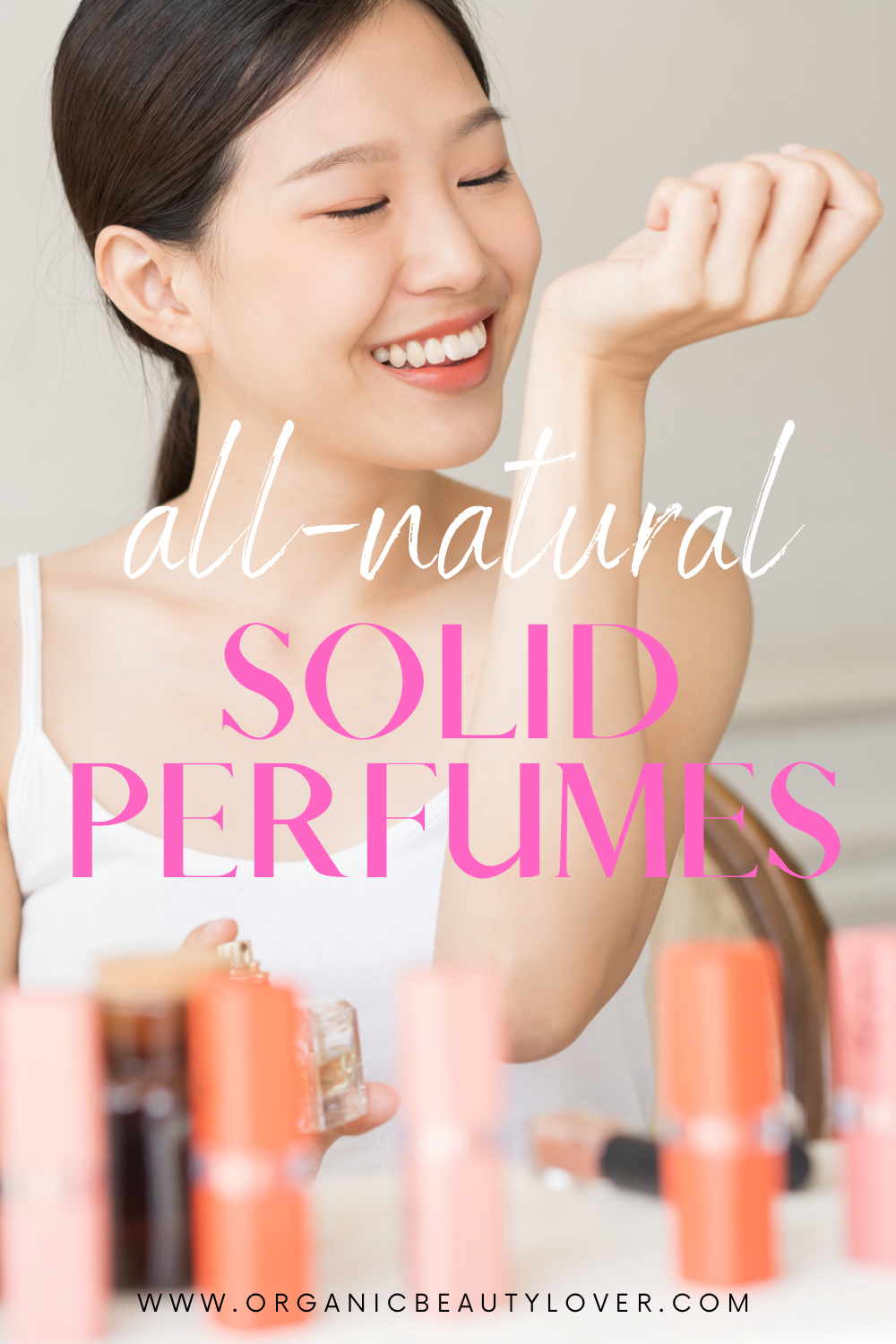 Quality natural solid perfumes are hard to come by with most people wanting a traditional spray or roll-on. If you're looking for paraben free perfumes that come in solid form and are 100% non-toxic and clean, keep reading! There's a couple advantages to using solid perfumes. First, they're made in a moisturizing base of butters and oils great for dry skin. Second, they're the most TSA-friendly option because they don't count as a liquid. These natural solid perfumes are made without fragrance oils or synthetic ingredients. Keep reading for some of the best natural solid perfumes to have on your radar.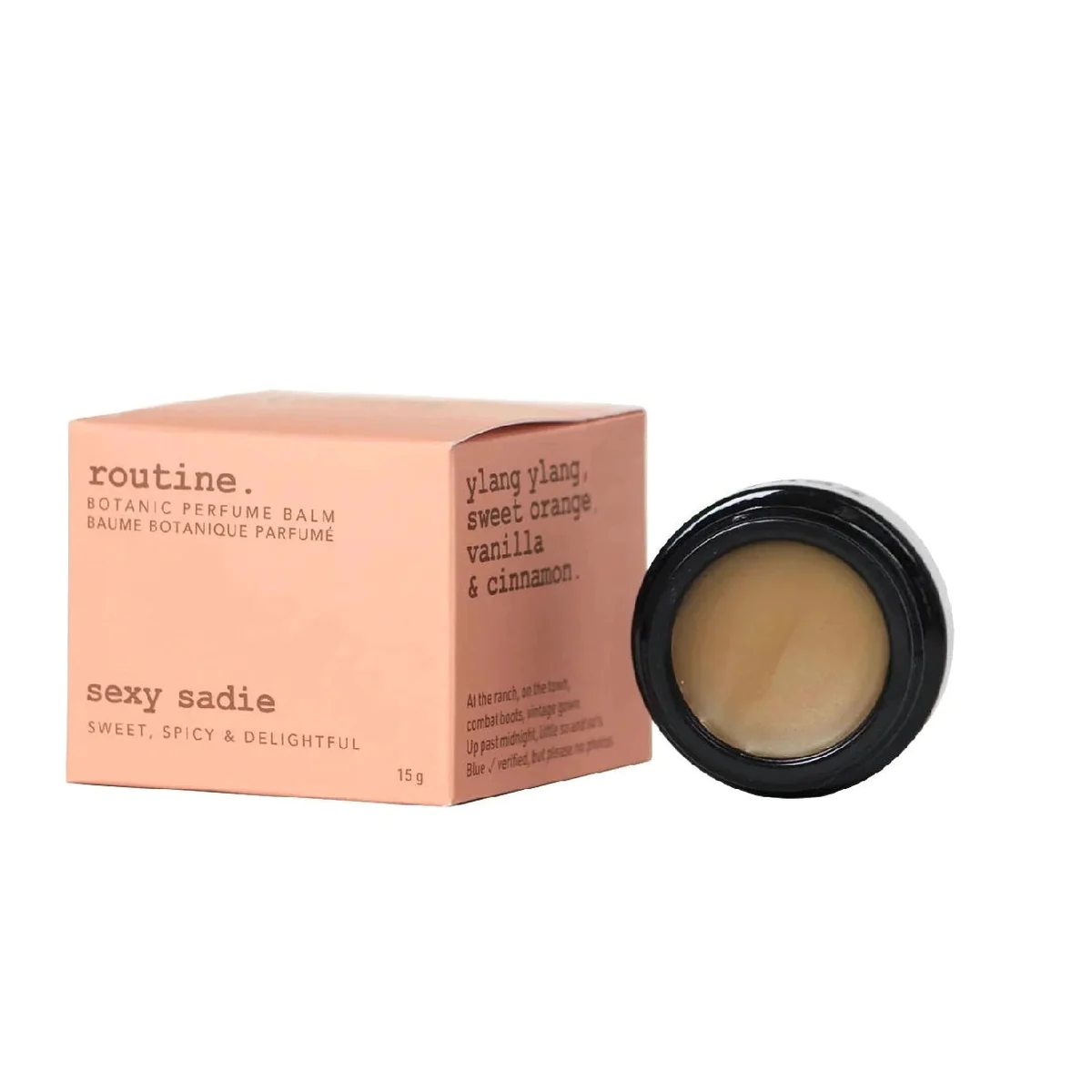 Routine's all-natural solid perfumes are made with beeswax and botanical oils to compliment your pheromones without  compromise. Their beautiful signature scents like Sexie Sadie (one of our faves) are what made the brand so successful in the first place!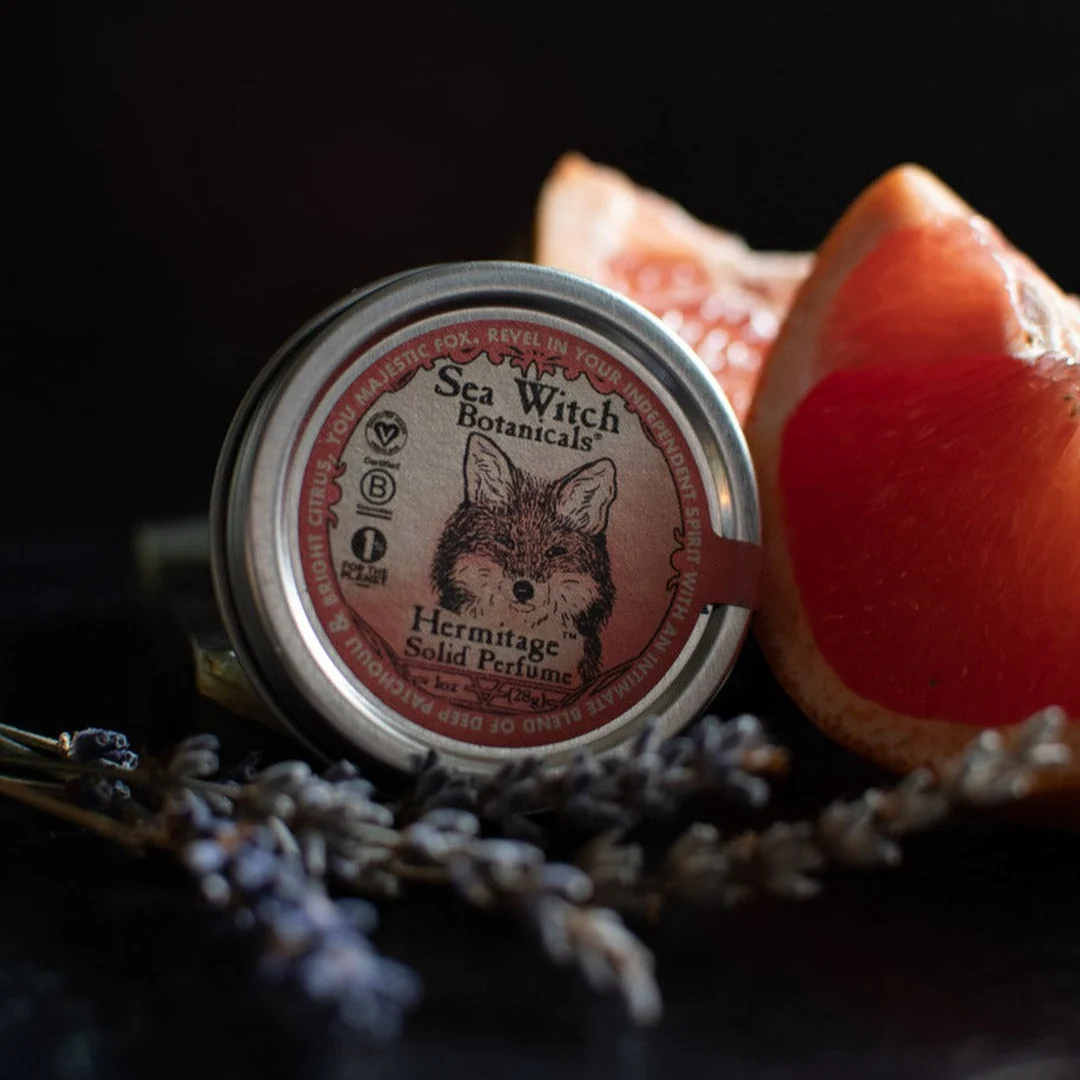 If you feel called to the water element (we're made of 70% water so we're intrinsically water beings!), Sea Witch Botanicals should be on your radar for their all-natural, affordable and ethically-made solid perfumes. The name Sea Witch was chosen for their commitment to keeping the waterways clean of toxins and their products pay homage to the archaic. Hermitage Solid Perfume is a blend of citrus, earthy and calming notes of orange, pink grapefruit, lavender and patchouli.
SAVE: Affiliate discount code OBL saves 15%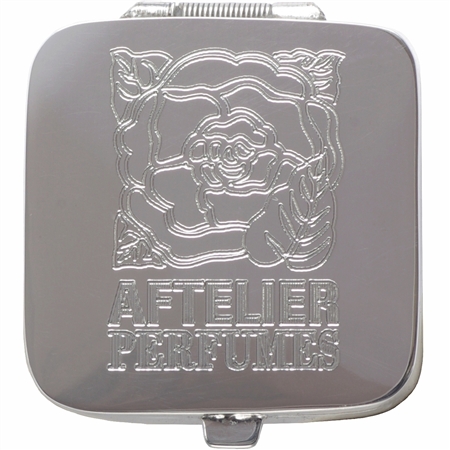 Queen of natural perfumery Mandy Aftel offers a range of solid perfumes housed in sterling silver and made in base of unfiltered beeswax and jojoba oil. She is one of the top seven bespoke perfumers in the world and crafts perfumes free from synthetics, parabens, glycols, and petrochemicals in small batches in Berkeley, California.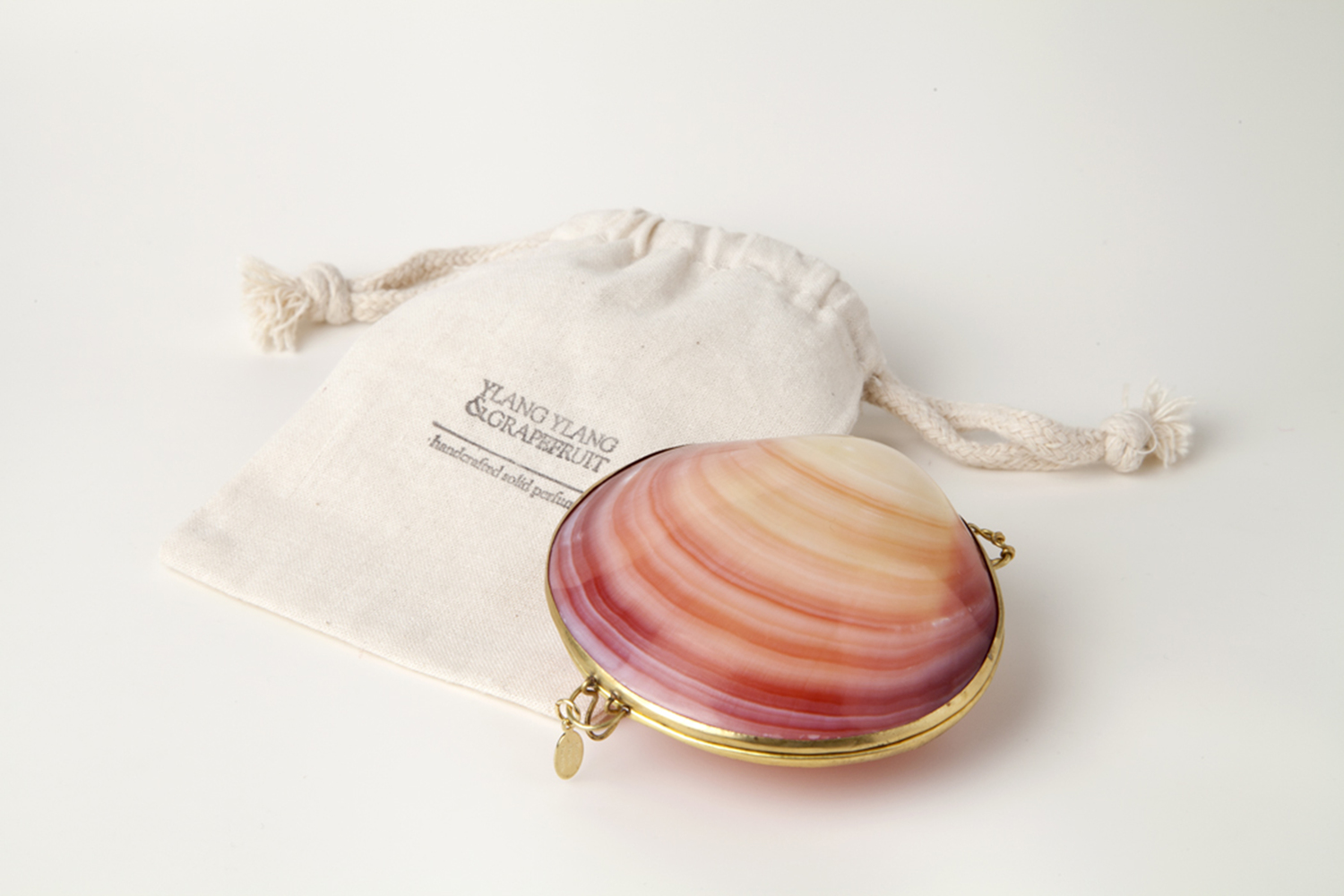 This Los Angeles-based brand creates beautiful solid perfumes crafted from medicinal ingredients by a trained clinical Herbalist. Roots Rose Radish uses ingredients sustainably sourced by certified organic growers and houses them in exquisite seashells.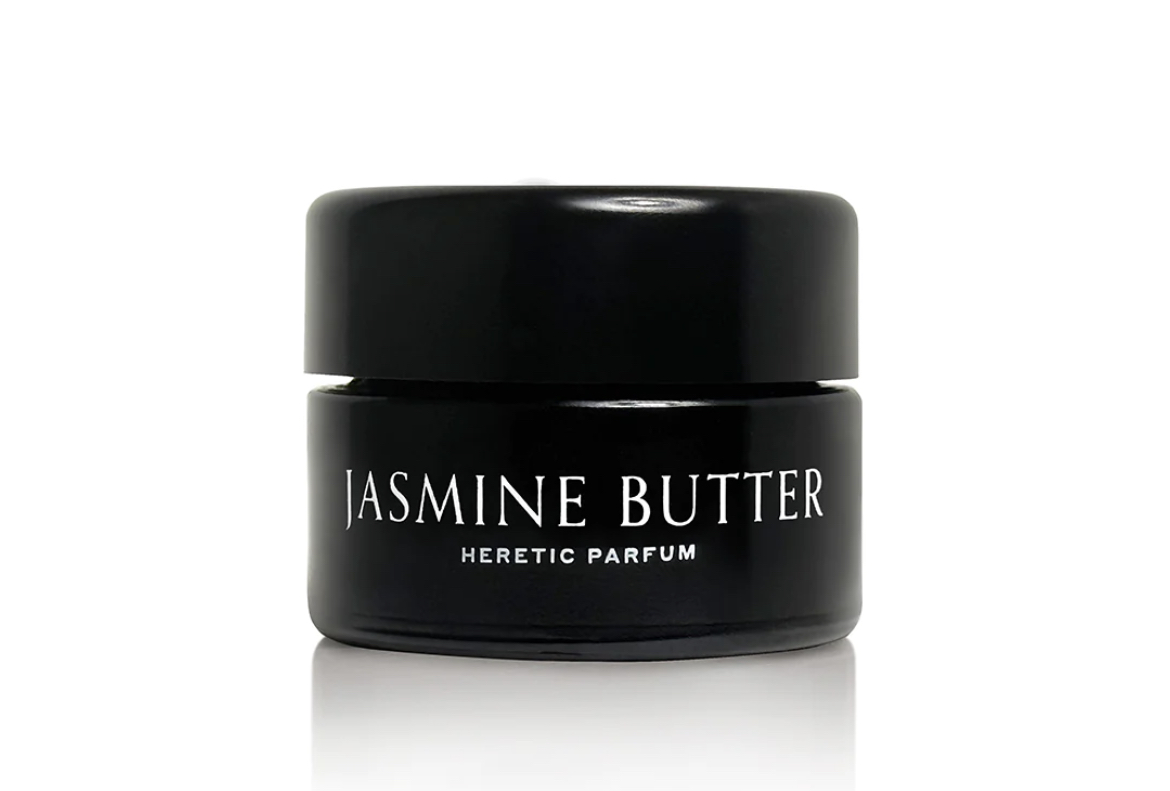 Heretic Parfum
Heretic's handcrafted, natural fragrances surpass all industry standards of "clean" with their naturally derived ingredients. Each ingredient in Jasmine Butter is 100% natural or naturally-derived as defined by ISO 9235 – Natural Aromatic Raw Materials Vocabulary.
The rich and buttery base is made from blend of coconut, shea butter and vegetable waxes that are slowly blended with evening primrose, calendula, pomegranate seed and rosehip oils to form the foundation for the butter-like consistency. Heretic Perfume butters are 25% concentrations of pure essential oils, absolutes, concretes and floral waxes.
Velvet & Sweet Pea solid perfumes are made with organic golden jojoba oil and beeswax from the Perfumery's own bees. Their complex botanical natural perfumes are housed in a gorgeous gem-topped sterling silver box.
Made in a base of candelilla wax and jojoba oil, LVNEA offers complex, unisex solid perfumes exclusively from natural materials and plant essences. Their fragrances feature unexpected aromatic compositions using traditional French parfumerie techniques and rare raw materials from around the globe.
Canadian brand Flore offers solid perfumes that are an Infusion of in-house wild crafted alchemically distilled essences, essential oils, absolutes , resins, floral waxes, extracts in a base of Jojoba, coconut oil & beeswax.