Green Tiding Review + Giveaway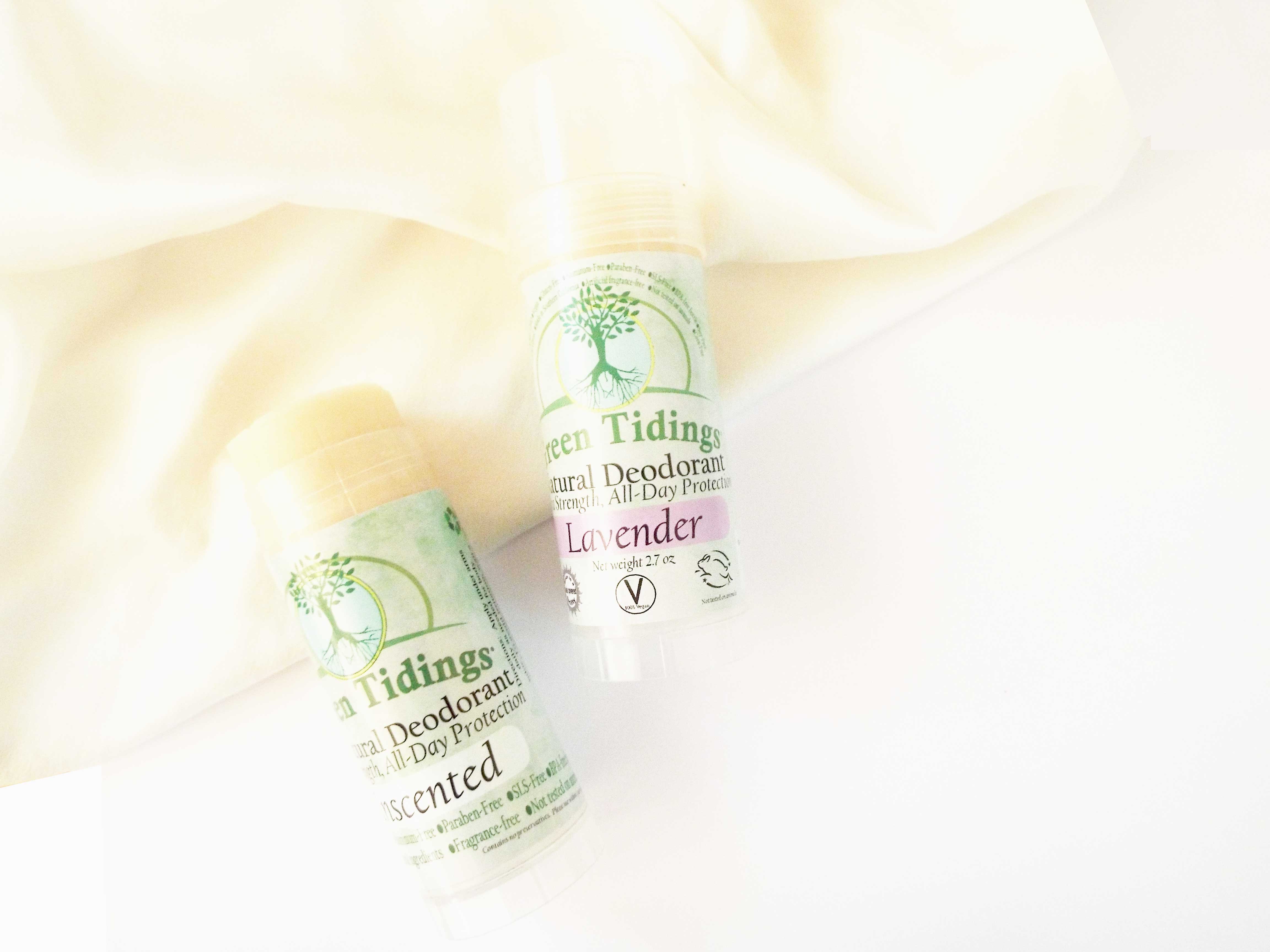 It's especially important to switch to a nontoxic, natural/organic deodorant because the armpit area more readily absorbs than other parts of the body. Conventional deodorants contain ingredients linked to breast cancer, birth defects, and organ toxicity (aluminum, parabens, phthalates to name a few), and even before I learned about all this I always had this looming feeling that my deodorant was harmful and would often opt to not even use it and risk being stinky. Recently I've been using Green Tidings deodorant, which I even took with me on my trip to Malta, and have only good things to say about it. This is a completely nontoxic, organic, vegan deodorant made right in Southern California.
Ingredients
Tapioca Powder (Deodorizes, antibacterial, absorbs moisture and great for dry, sensitive skin)
Organic Virgin, Unrefined Coconut Oil
Baking Soda
Organic Shea Butter (Unrefined, Fair Trade)
Magnesium Oil
Wildcrafted Candelilla Wax 
Available in a Lavender scent and Unscented, the Green Tidings deodorant worked perfectly for me in Malta, I would walk around in the sun all day and at night I was still feeling and smelling fresh.  Though the deodorant is not an anti-perspirant I did feel like it helped absorb sweat as I remained pretty dry even in the heat. You simply need to apply a few good swipes. I've tried a handful of organic deodorants and this is what I particularly love about Green Tidings:
Simple list of ingredients that are less likely to irritate sensitive skin
Perfect consistency – it's not too dry but doesn't turn mushy either. It doesn't tug at the skin and glides on easily
Lavender scent – as a fan of lavender I adore this deodorant (the Unscented is lovely as well with a barely there almost coconut-y scent)
It's no wonder this is the #1 organic deodorant sold on Amazon and a popular favorite among organic beauty bloggers!
GIVEAWAY!
3 winners will receive a 1 oz. Green Tidings deodorant in their choice of Lavender or Unscented. Enter on my Instagram. Open to US only and winners will be selected randomly via random.org and announced Friday May 13, 2016.