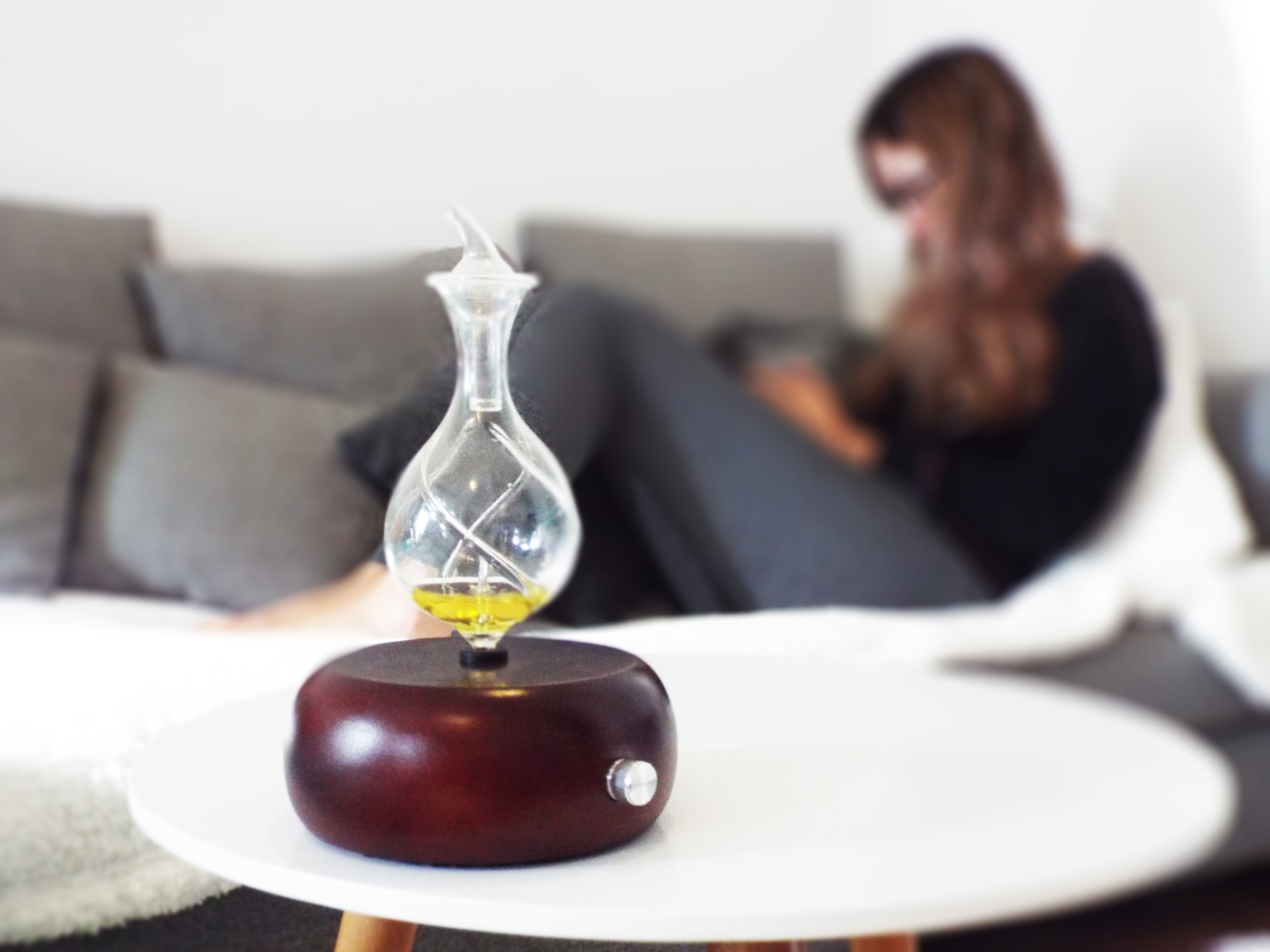 Limited time discount code for either $10 off or 20% off!
Nebulizing diffusers are superior to conventional diffusers in that they don't heat up the oils and don't require water. The essential oils remain in their most powerful and pure form since they never come into contact with heat, water or plastic. Instead it uses nothing but pressurized air based on the Bernoulli Principle. Here's what I love about the Organic Aromas Essential Oil Diffuser:
My essential oils stay intact and fill the room with their scent in minutes
Super simple to use: I add oil and turn it on. That's it!
Beautiful sophisticated design and made of custom-blown pyrex glass and handmade wood base
Consumes very little energy with a usage cycle of 2 minutes on & 1 minute off and turns off automatically after 2 hours
Hardly makes any noise unless you turn the "power volume" knob high
Has a "power volume" knob so I can control how much oil I diffuse
LED lighting (models now have an touch sensor switch to turn it off)
Their models for 2017 now come with built-in "touch sensor" light switch that allows you to turn the LED light on or off with a simple brush of your finger.
I own the Radiance model in dark wood (pictured above) and this is supposedly their most popular model. They have FREE WORLDWIDE SHIPPING.
DISCOUNT CODES for a LIMITED TIME
code USaS$10 – $10 off $90 (valid til April 30th)
code SaS20% – 20% off orders of $250 (valid til April 30th)
The Bernoulli Principle
1.
When an air current is forced through a small tube, the velocity is increased while the pressure at the exit point is reduced.
2.
That difference in pressure creates a kind of suction that causes the essential oils within a separate glass tube to rise upwards.
3.
As the essential oil rises, a stream of pressurized air hits the essential oil and causes it to atomize into micro particles that fill the glass reservoir.
4.
Once in the glass reservoir, those tiny particles rise up and are emitted out of the glass cap in a (waterless) mist that is released into the local environment.
5.
The remaining particles of essential oil return to the bottom of the diffuser creating a cycle that will repeat until the oil has been used up completely.