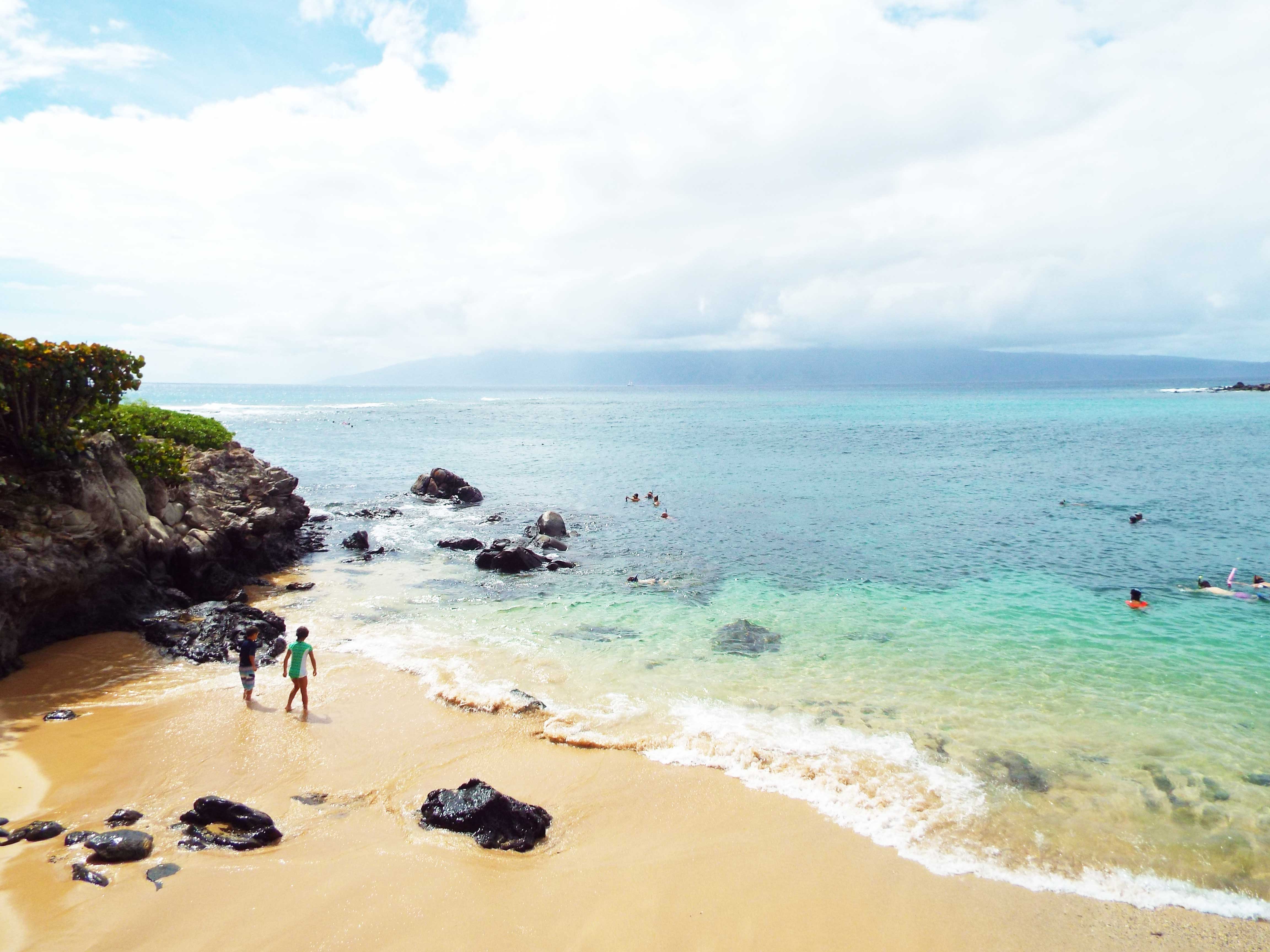 I went to Oahu for the first time last year and all I could think about was how can I get here again. The answer – airline miles! Thank goodness for them. My friend and I arrived into Kahului airport and rented a car at night. I suggest getting a flight that arrives while there's still sunlight because seeing the island from a window seat thousands of miles up in the air is spectacular. We headed to Kihei and had a super late dinner at Sansei Restaurant & Bar. Maui is a very quiet island compared to Honolulu & Waikiki. Bars & restaurants shut down early and Sansei seemed to be one of just a few bars open til midnight or later. It happened to be karaoke night at Sansei and 50% off late night special time!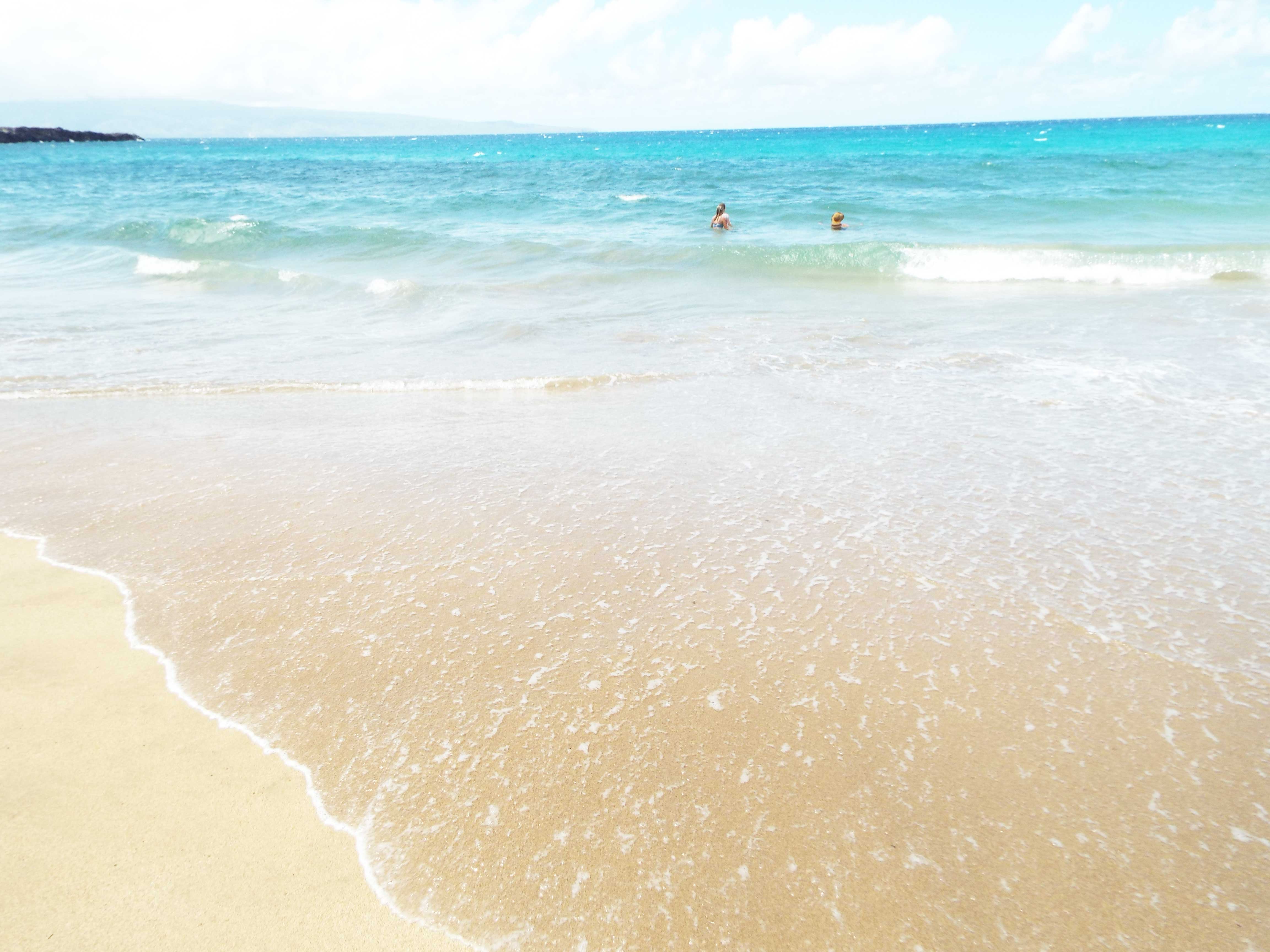 The next day we spent a few hours at the beach and in the early evening headed off to a Hawaiian Luau at the Sheraton Black Rock. I believe the Sheraton's luau is the only one to offer a second option for just drinks & the show for only $39 per person. Last time I visited Hawaii I decided not to do a luau as I felt it was too touristy but it's actually something I'd recommend now because it's a wonderful cultural experience.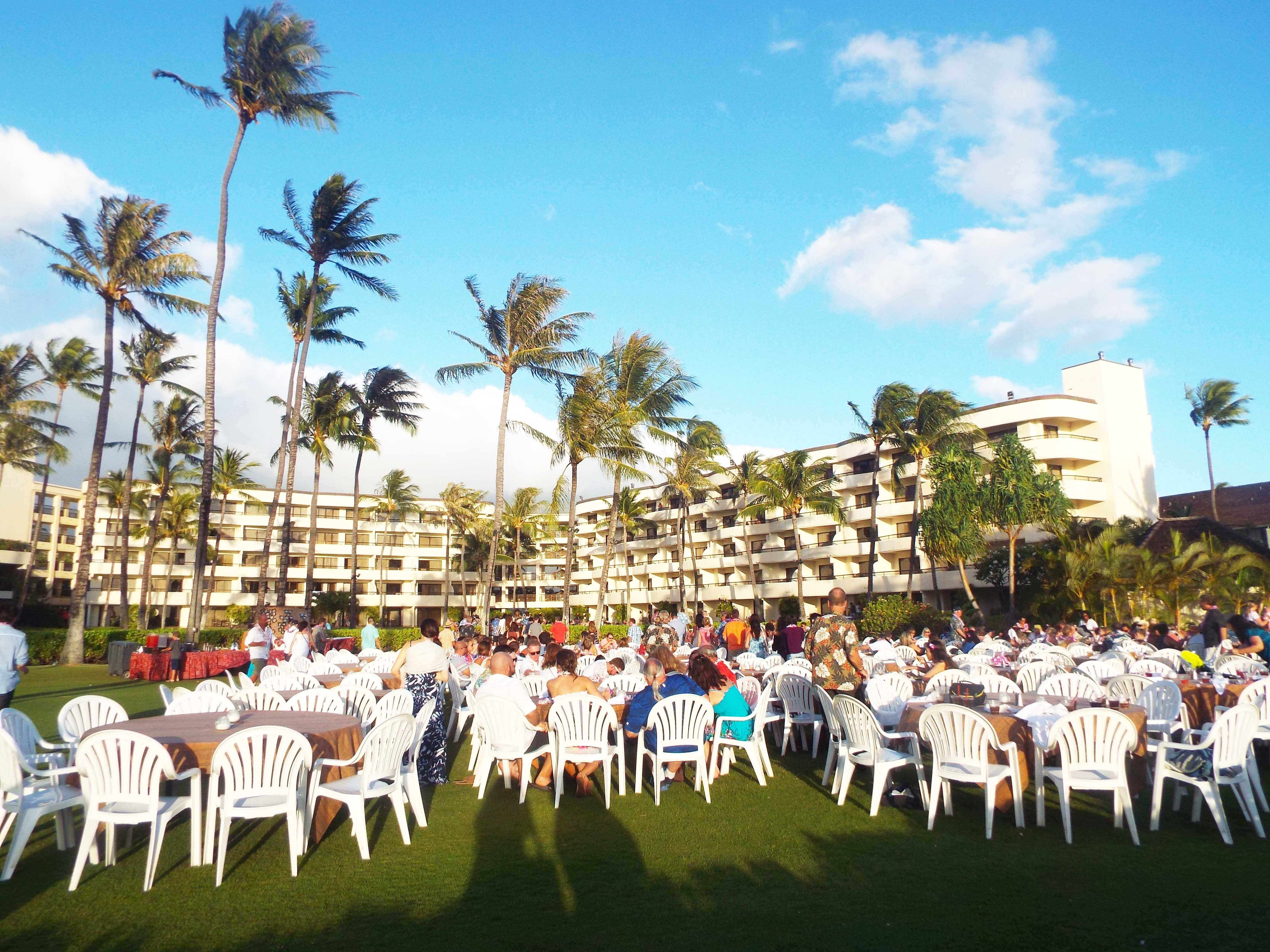 We arrived a little bit late and most everyone was already seated. Before the show actually starts there's Hawaiian arts & crafts for the kids which I actually would have liked to experience. We were right next to Kaanapali beach and took some time to enjoy the view of the beautiful ocean and take pictures.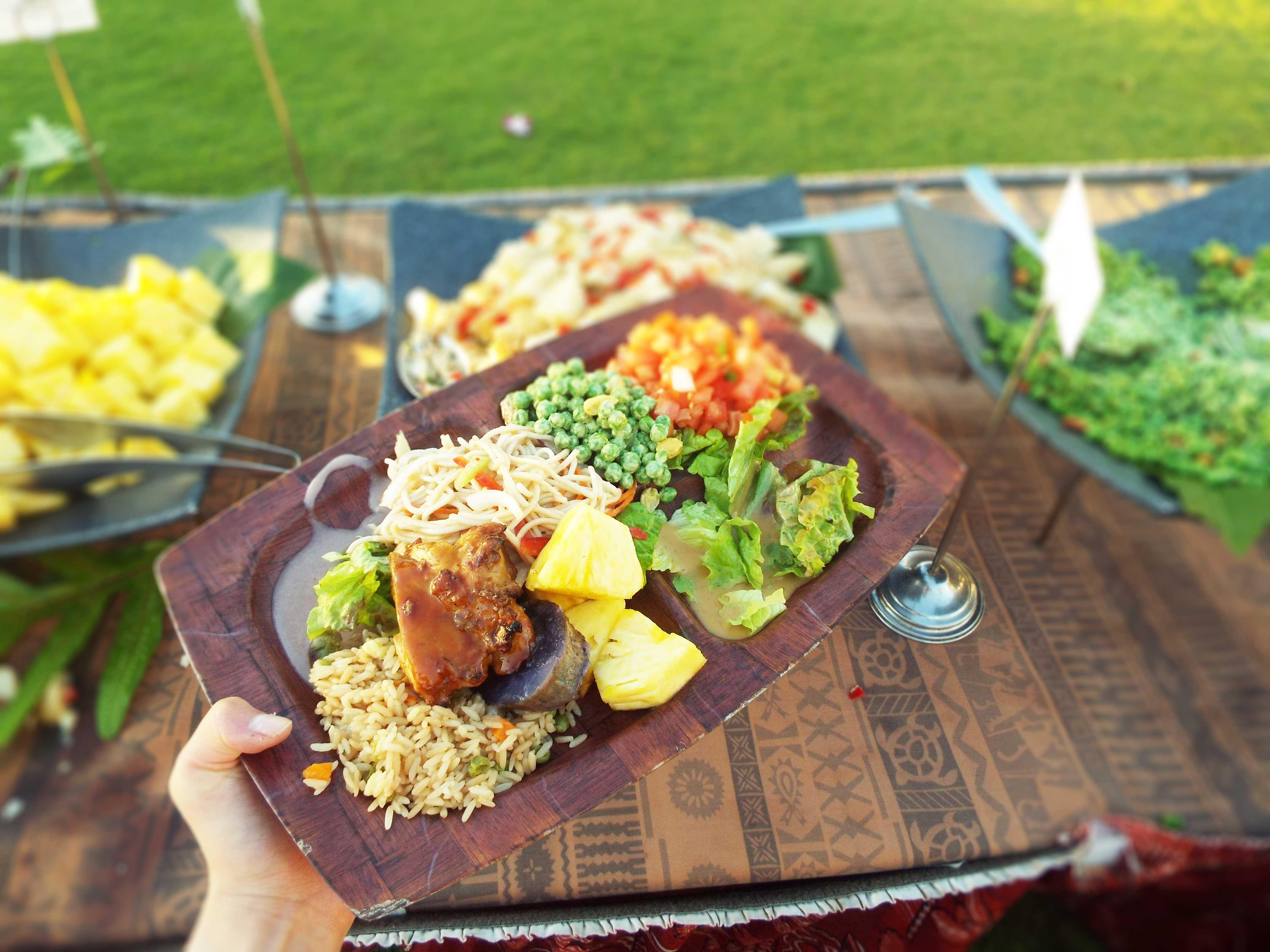 The buffet set up was amazing – the selection of Hawaiian dishes was wide & varied and the food was delicious. My friend and I particularly enjoyed the Asian Style Somen Salad with Scallions and Kamaboko, Island Style Pulehu Chicken, Soy-Ginger Glaze, Maui Gold Pineapple Salsa, Mango Bread Pudding with Tahitian Vanilla Bean Custard Sauce and the Maui Gold pineapples.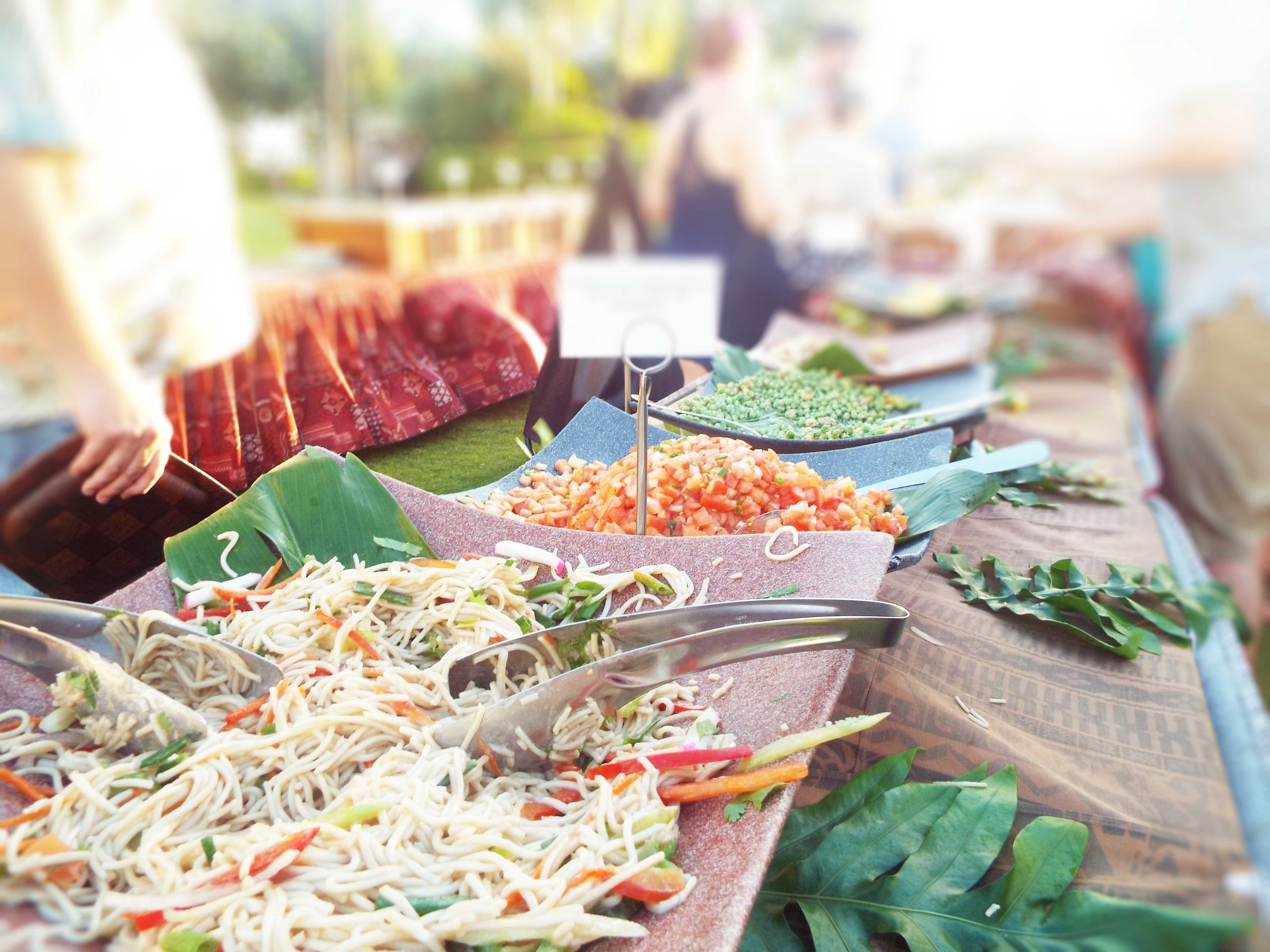 Besides the buffet you also have an open bar with a selection of mixed drinks like Mai Tais & Pina coladas as well as wine & beer.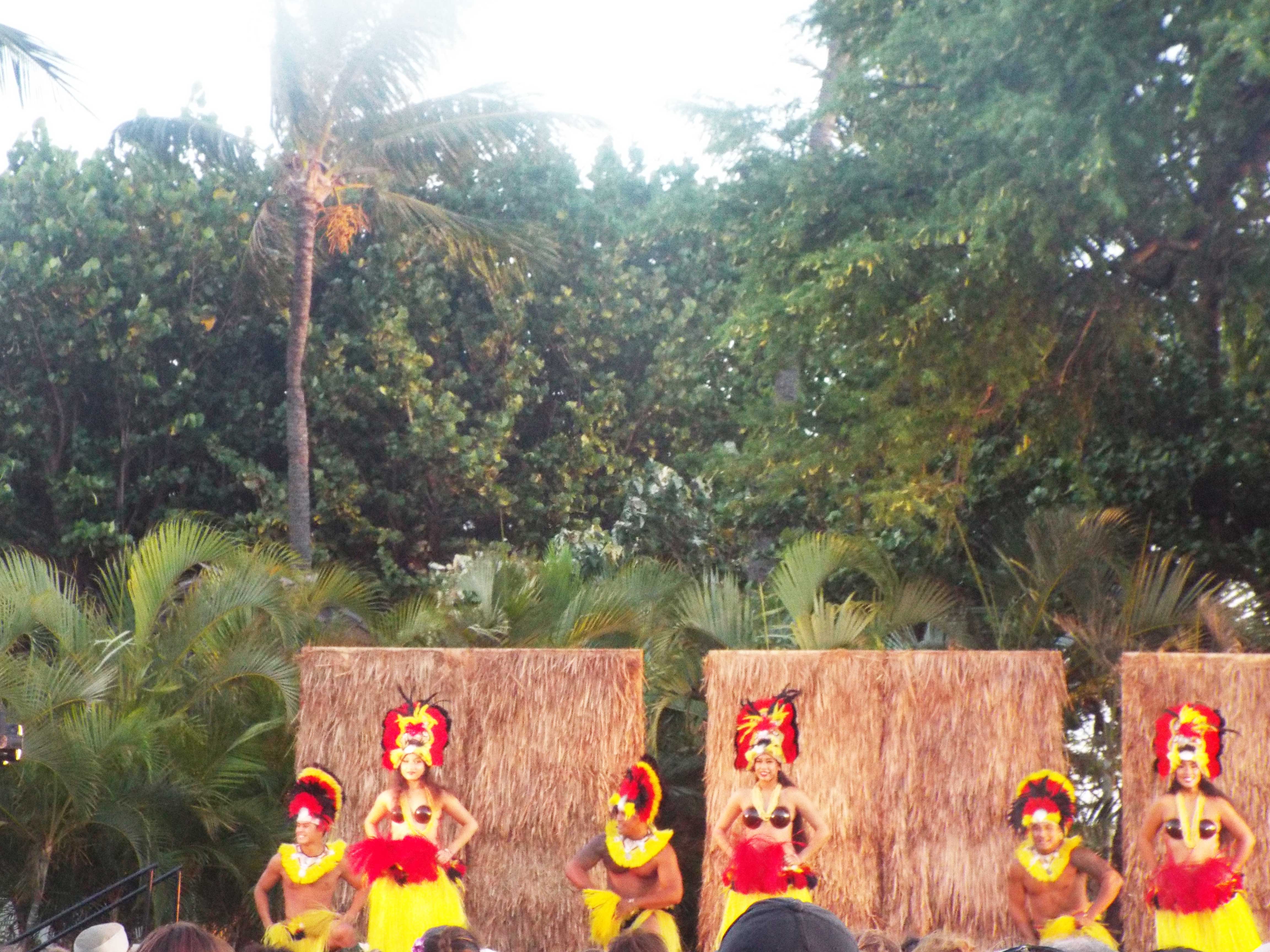 The show was first come first serve seating so I defintiely recommend arriving early to a luau so you can get front row seats. We came late and sat somewhere towards the back so I had to zoom-in on the camera. As the sun sets you enjoy a show with Hawaiian and Polynesian dancing, a story narrated by the MC and an insane fire show at the end as the finale.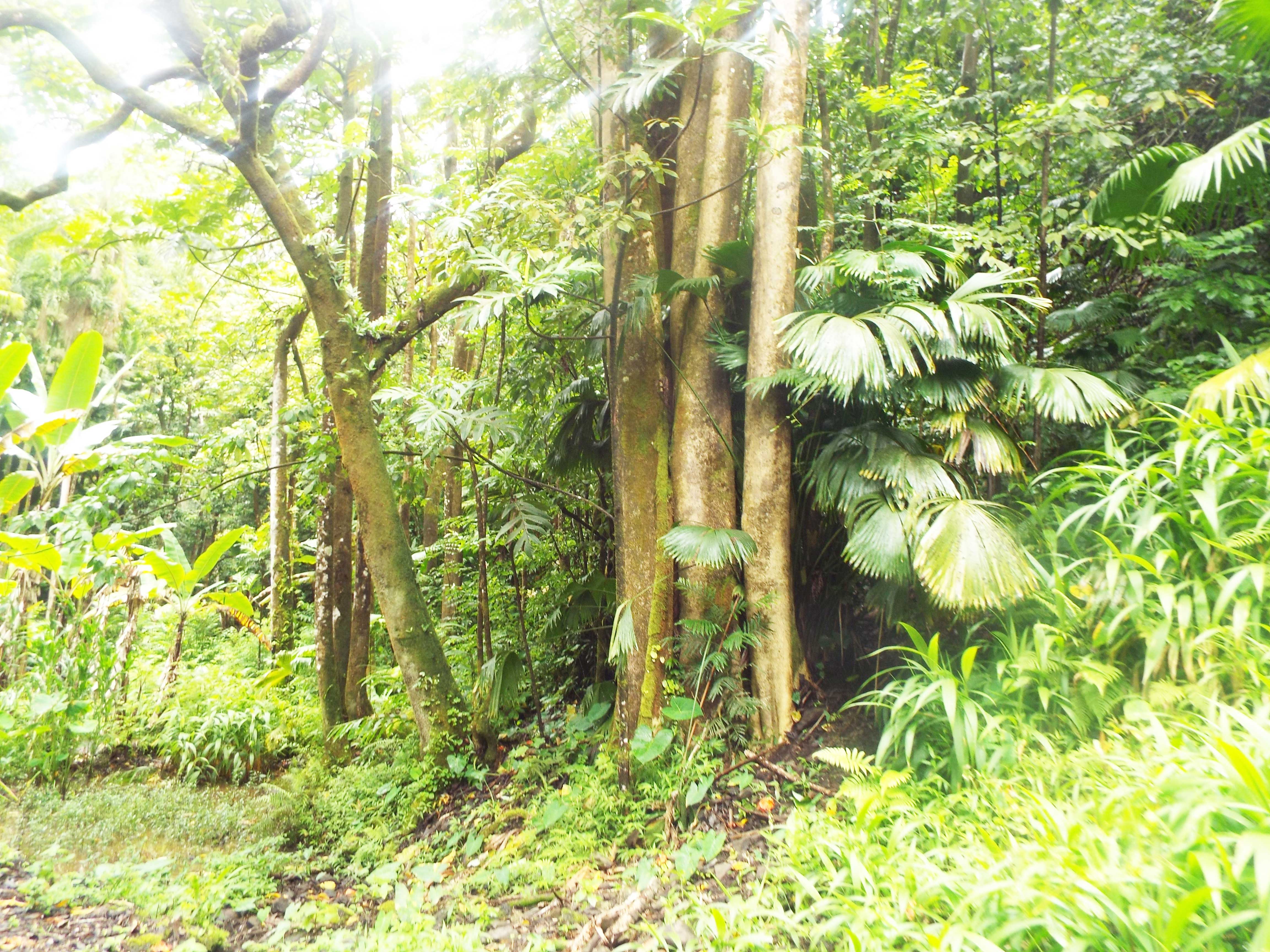 The next day we did the most recommended activity in Maui – The Road to Hana. We bought an app for $5 which was worth every penny because you have a tour guide explaning everything to you along the way. It was super informative and helpful as it's easy to feel lost and overwhelmed along this very long and windy road. The app is called GYPSY Guide.
The Road to Hana is something that takes a FULL day and when people say it takes at least 5 hours keep in mind that that's just one way and you have to drive all the way back up the windy roads to get back to your hotel. I definitely recommend getting a very early start at this (we embarked at around 10AM which was already kind of late). You don't want to drive these roads at night. They're narrow, windy, dangerous and sometimes don't even have a barrier to prevent you from driving off the cliff. That being said, the Road to Hana is impossibly beautiful and shows another side to Maui than just beaches and resorts.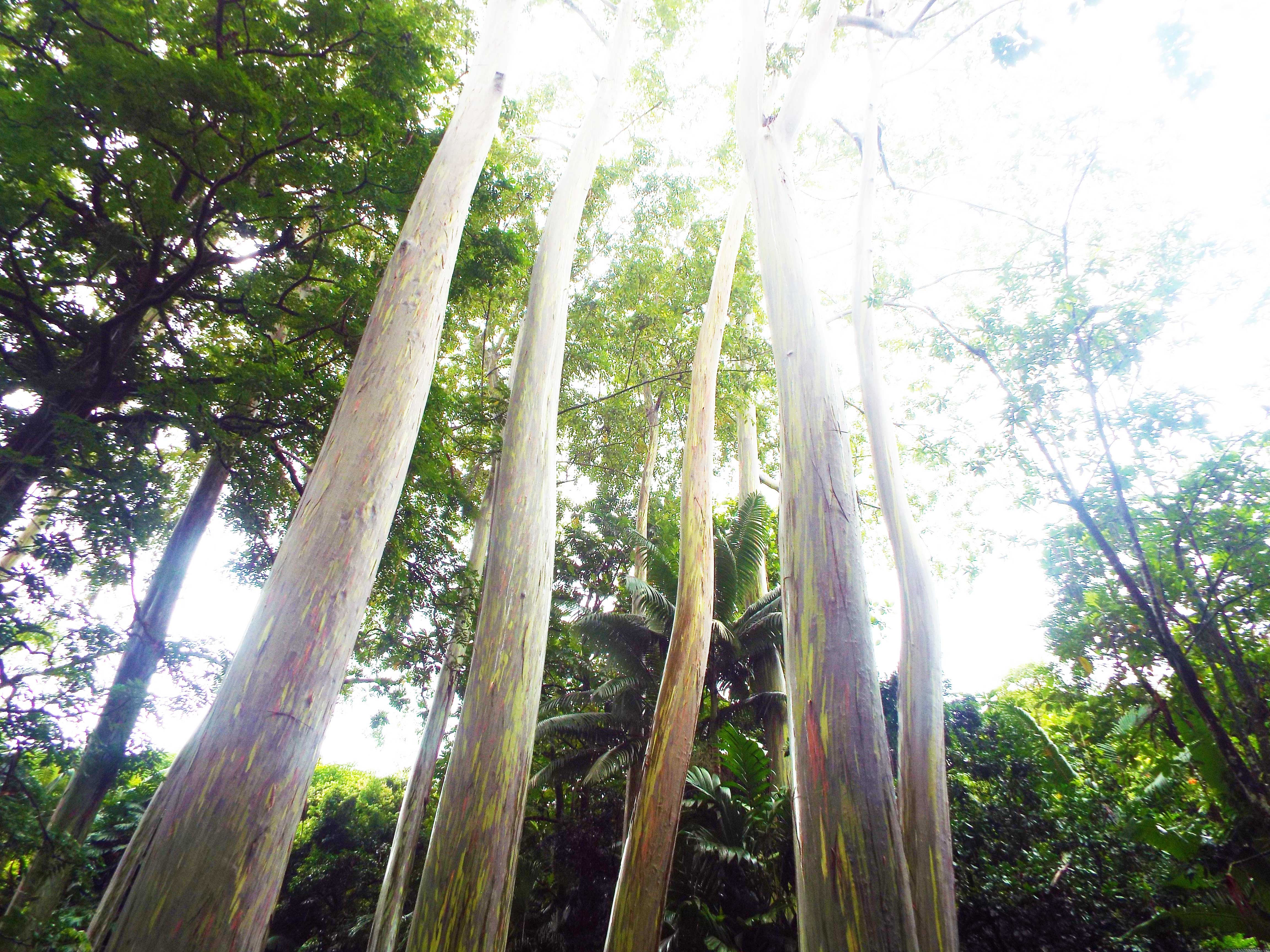 Above are the Rainbow Eucalyptus trees also known as the Rainbow Gum Tree. These colorful streaks may look painted but they're all natural.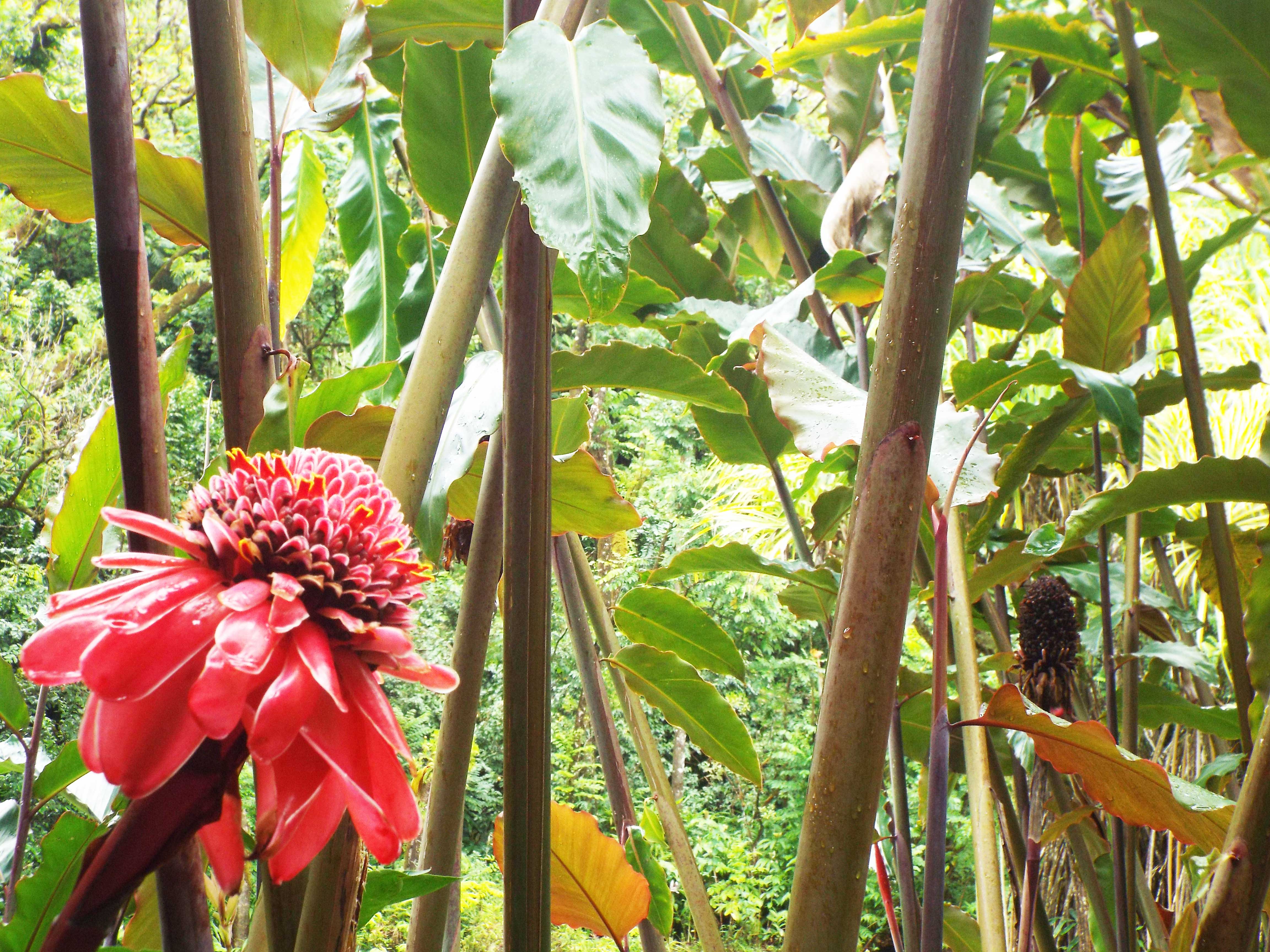 There's many many points of interest that you can stop for along the way including beautiful parks with hundreds of species of tropical flowers and plants. Some people even stay in Hana for a few days to see everything on the road.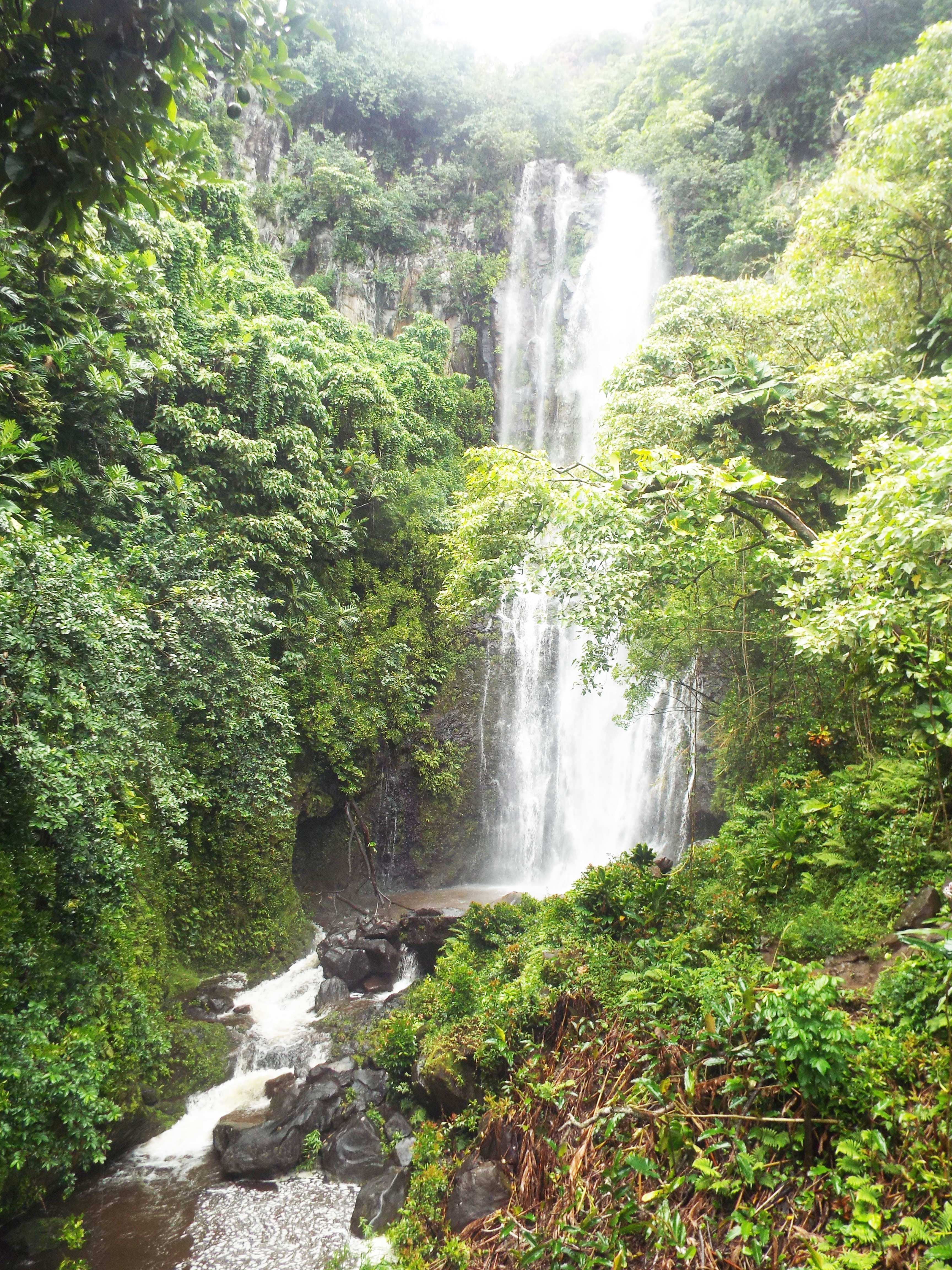 Wailua Falls was what we were most excited for and we reached this stop about 4 to 5 hours in. It's a 140 foot waterfall that feeds into the Wailua River. This picture doesn't even do it justice.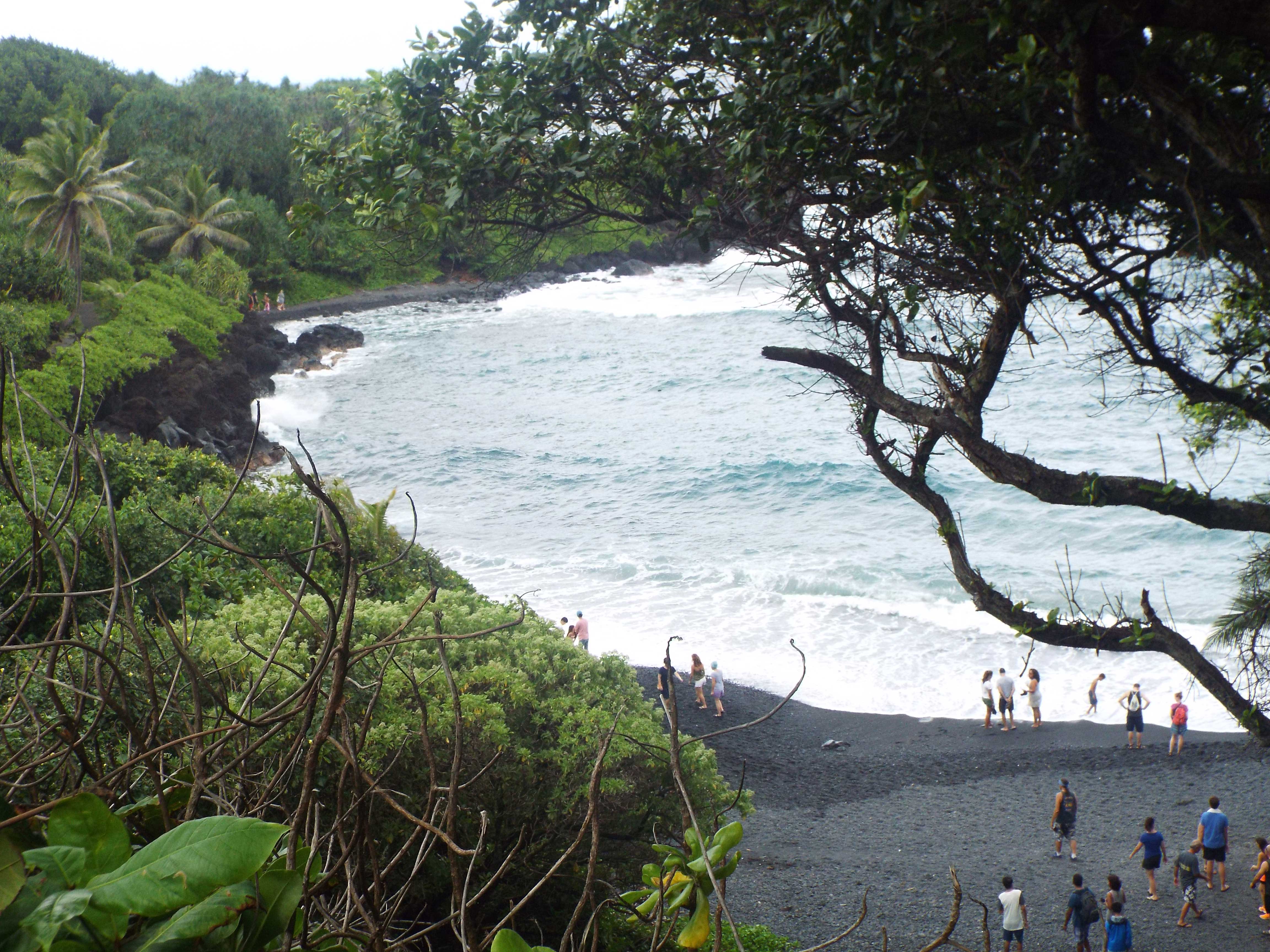 Another first was seeing the Black Sand Beach.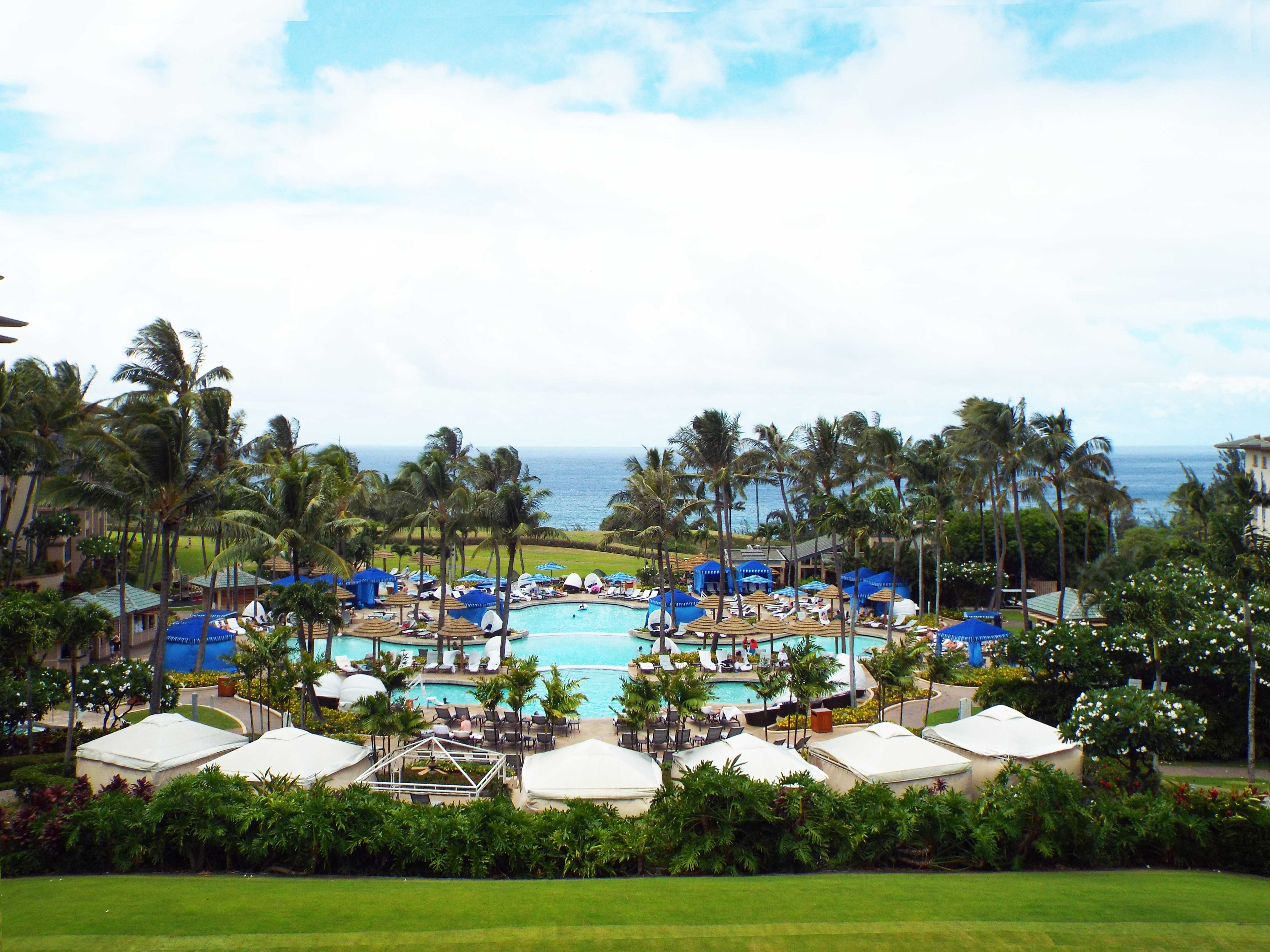 The next few days were focused on soaking in the luxury resort life at the Ritz Carlton Kapalua and enjoying our final beach days before leaving. This is the amazing 3-tiered pool complete with private cabanas, kiddie pool & adult jacuzzi. Kapalua is a beautiful resort area with some remarkable beaches namely Kapalua Bay. We enjoyed gorgeous weather during our stay -warm & sunny with the occasional fine mist.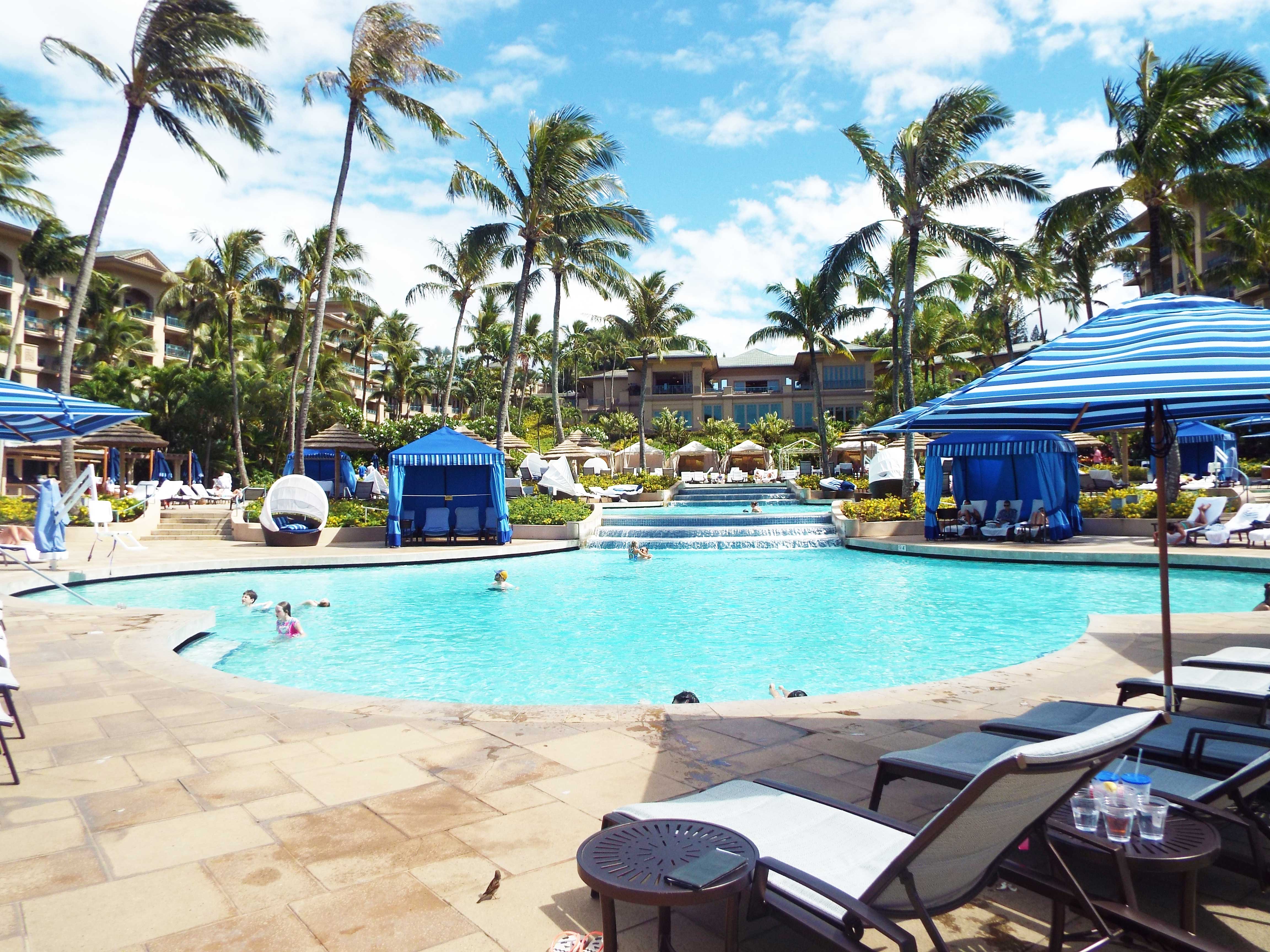 The pools are open 24/7 and at night the water is heated so you can still enjoy them. Needless to say the service here is excellent. I noticed it especially at the valet area and when dining in the hotel's restaurants. The valet would always hand us towels, water bottles and call a resort shuttle to take us to the beach. At the restaurant our waitress was so warm and attentive, and when I asked for tartare sauce and the restaurant didn't have any, the chef made some from scratch for me.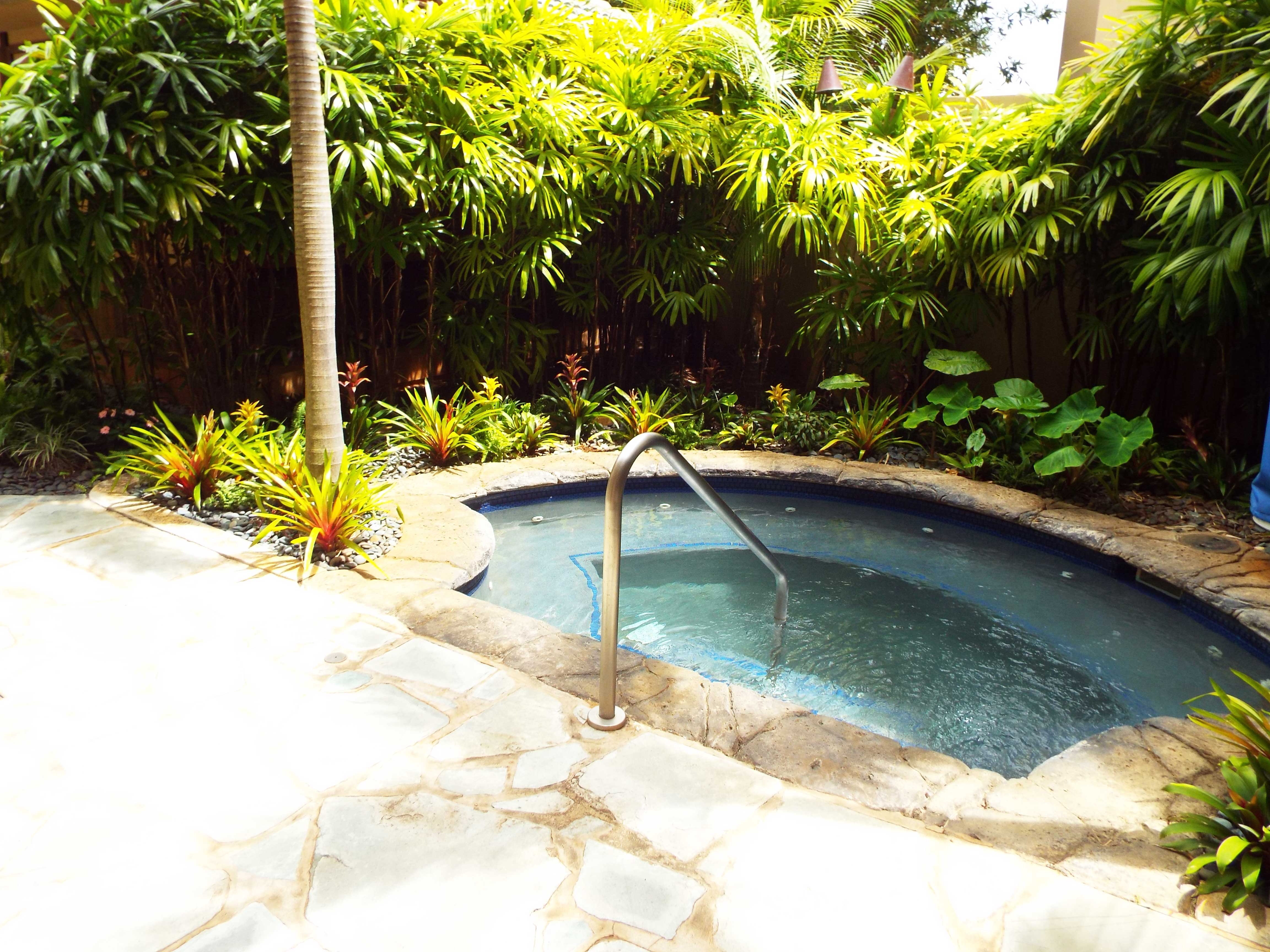 The spa was one of my favorite parts of the hotel. It's a massive 17,000+ sq ft space of relaxation lounges featuring rain showers, Hawaiian grotto areas with heated whirlpools, eucalyptus infused steam rooms, dry cedar saunas, outdoor whirlpool in a taro garden, and aromatherapy & Vitamin C infused showers. It's $25 for full-day access for hotel guests and free if you book a treatment. I had the Customized Organic Facial and loved every second of it. The facialist analyzed my skin and decided to focus on my hyperpigmentation and breakouts along my jaw. I enjoyed a steam machine and warm towel compressions, facial massage, and hand & arm massage along with the regular facial steps. It was the ultimate pampering experience.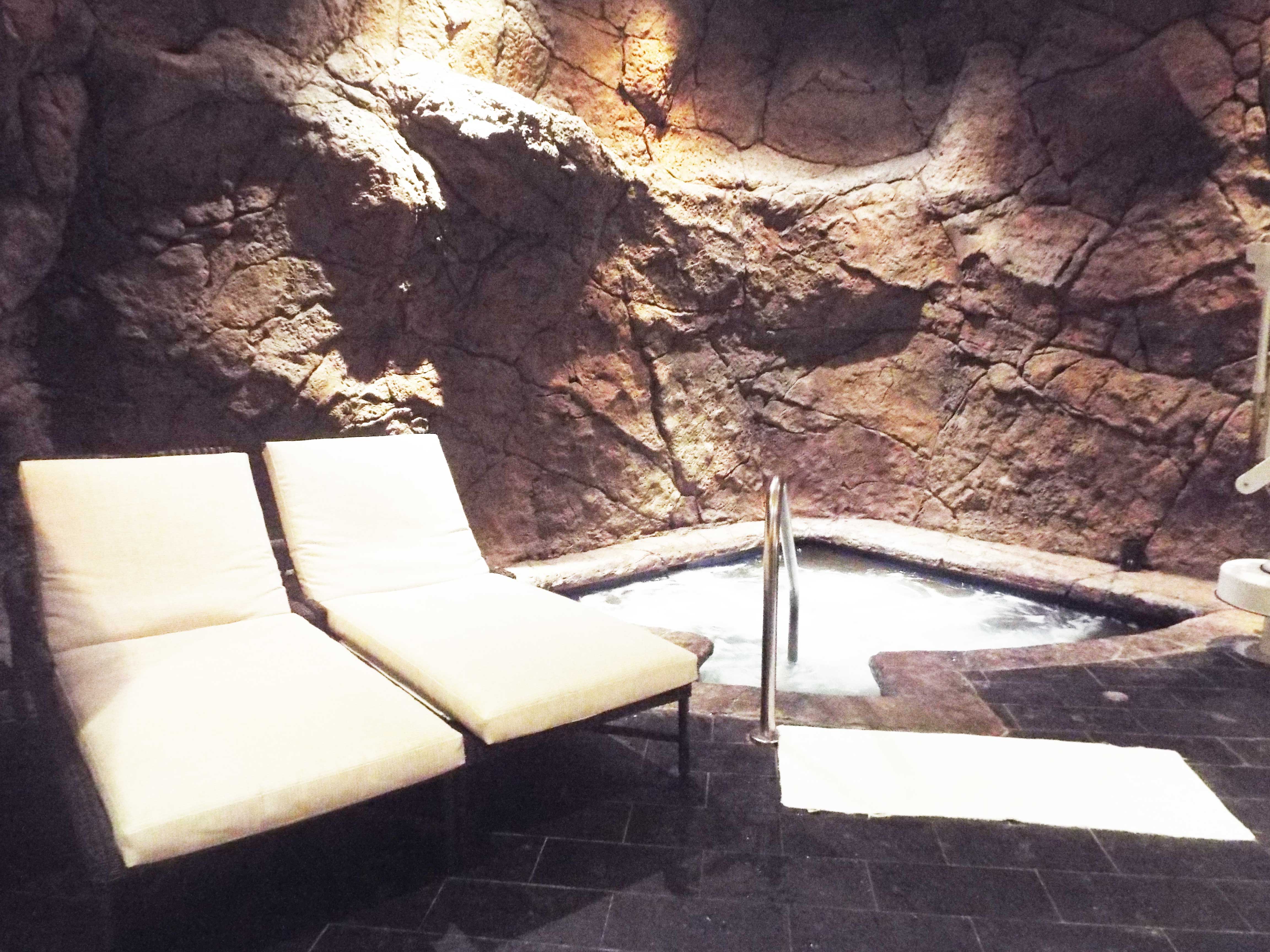 In this area of the spa you had the grotto whirpool, eucalyptus steam room and dry sauna.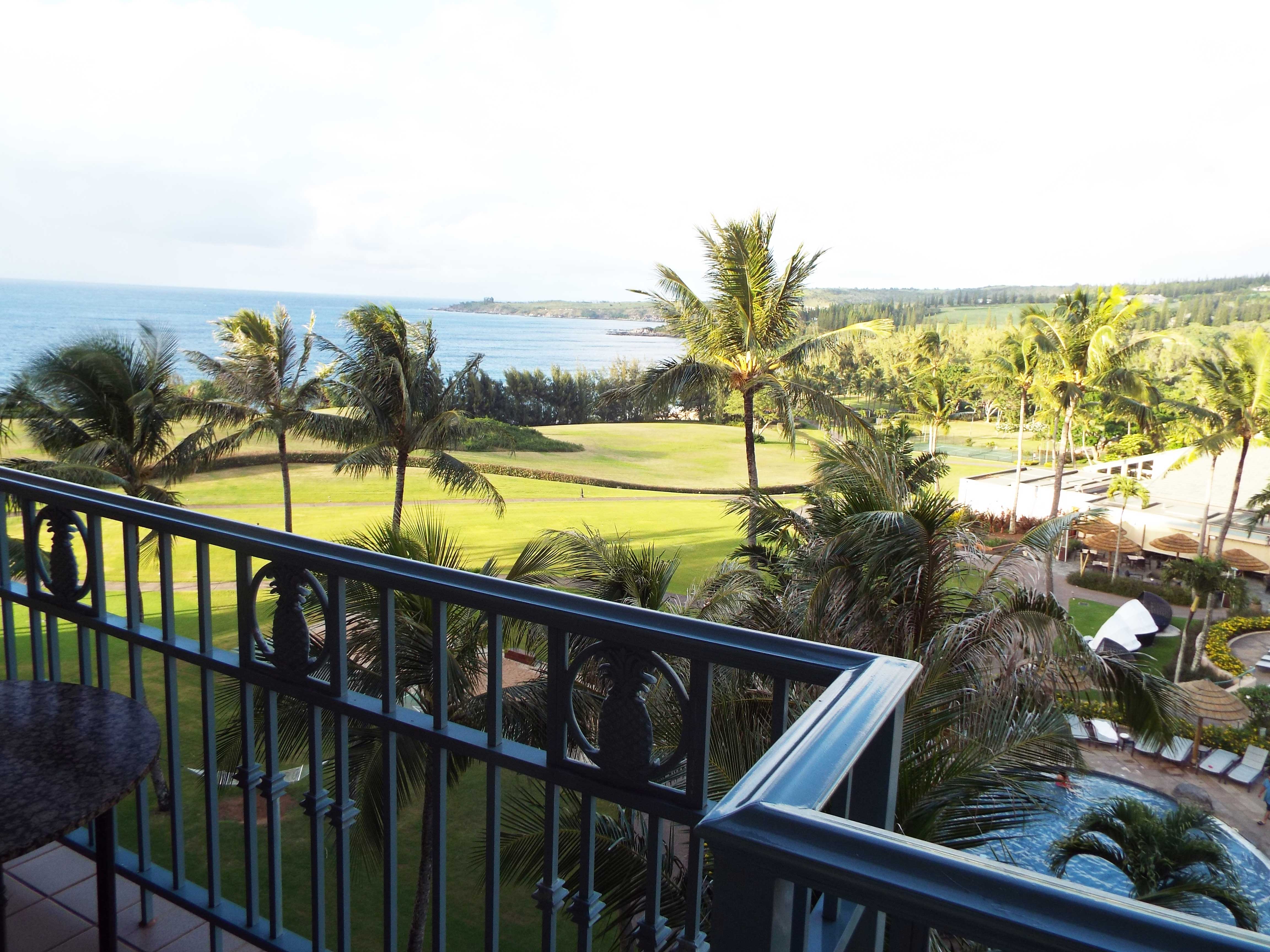 I loved coming back to this balcony & view. You can partially see the ocean to the left and to the right you see the entire pool area of the resort. One evening we even caught a magnificent double rainbow which I Instagrammed here.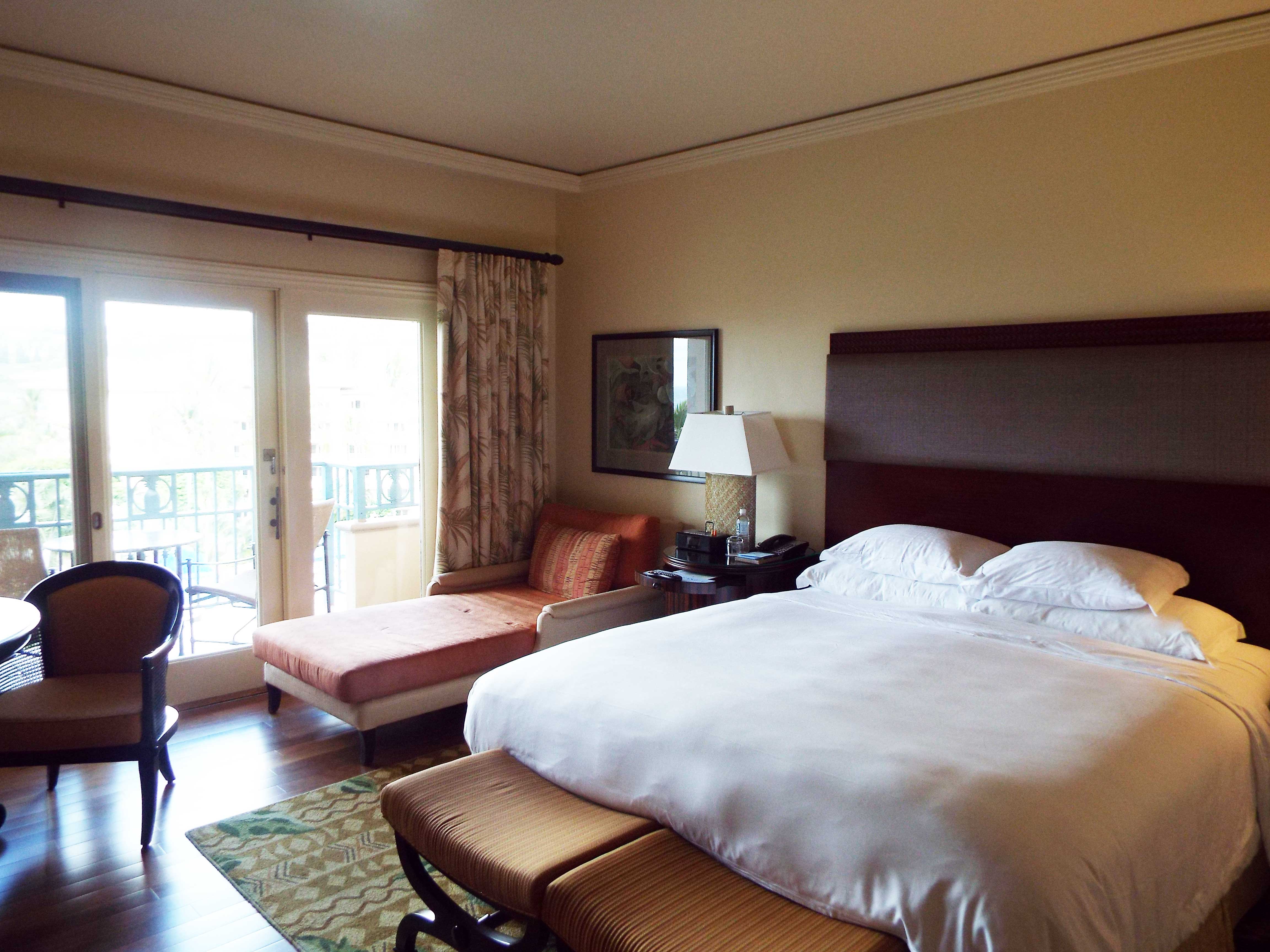 Our lovely room with a bed that feels like you're sinking into clouds, a fainting couch and spacious outdoor balcony. The hotel also offers a wide variety of fitness classes including lots of yoga classes. I tried to wake up for their complimentary sunrise yoga one morning but failed unfortunately.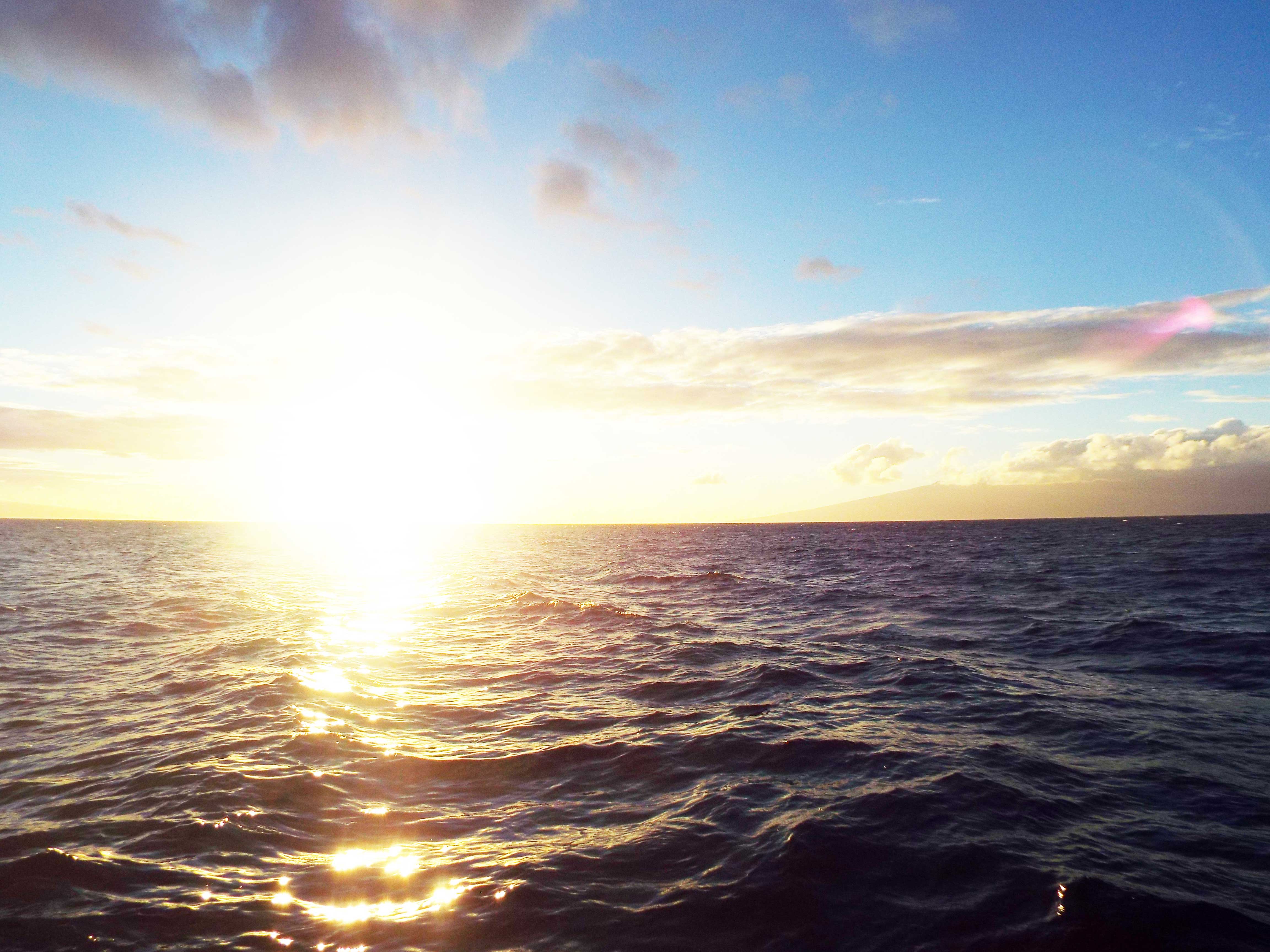 On the last day we went souvenir shopping, laid out at the beach for a few hours and before our flight we fit in one last Maui activity- sailing. We chose the Deluxe Kaanapali Sunset Sail with Sail Trilogy, a 2 hour catamaran cruise that includes the sunset, drinks & Hawaiian appetizers. I had a few Ginger Mai Tais but wish I had indulged a little more in their Moloka'i Mules & Lana'i Tai, Maui Brew Co.'s beers. The appetizers were delicious and a lot more gourmet than I'd thought they'd be. The staff members come around with large platters and serve them to you as you're seated and come around at least a dozen times.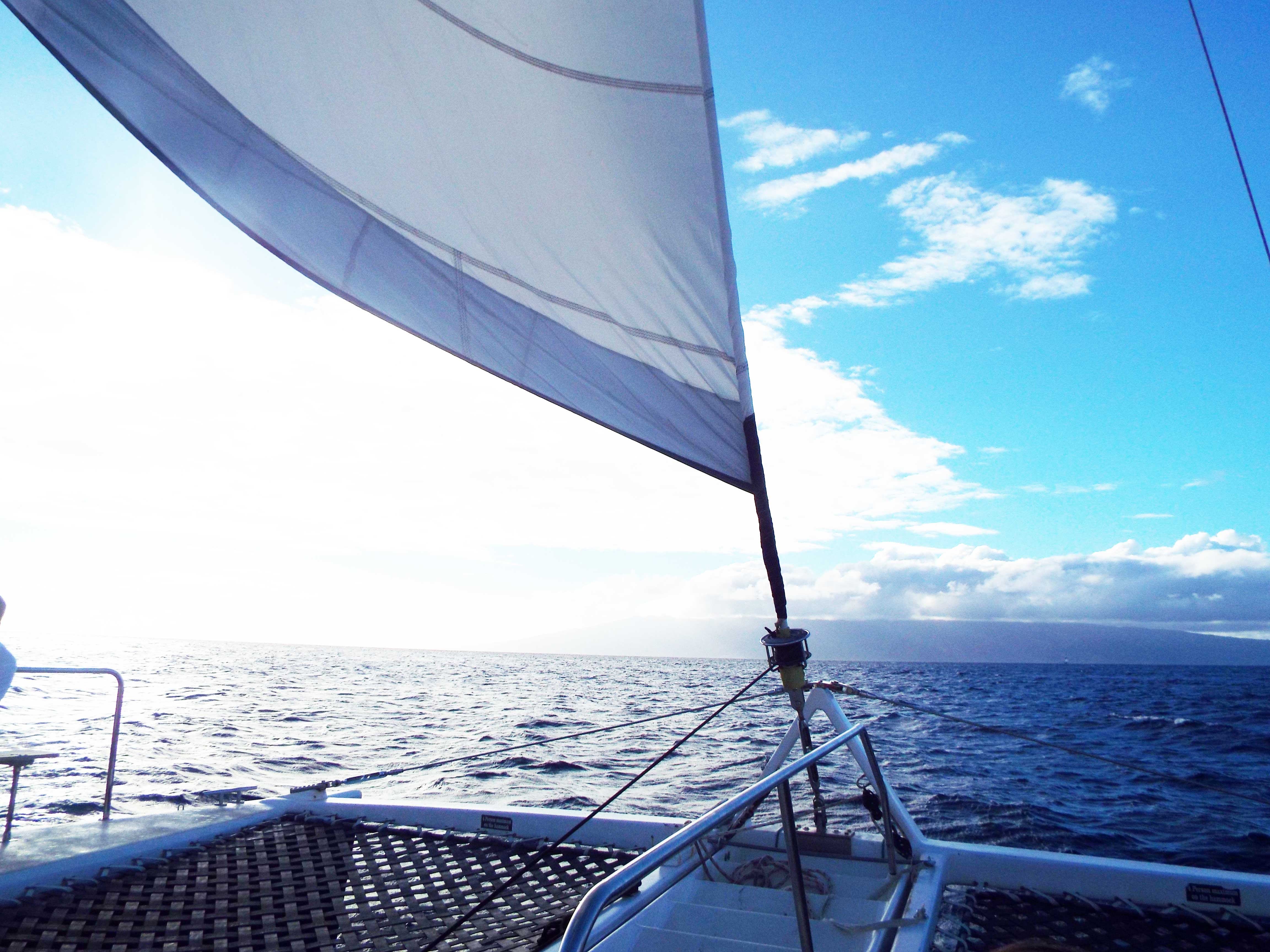 We lied out on the deck here with the water just underneath us and a drink in our hand.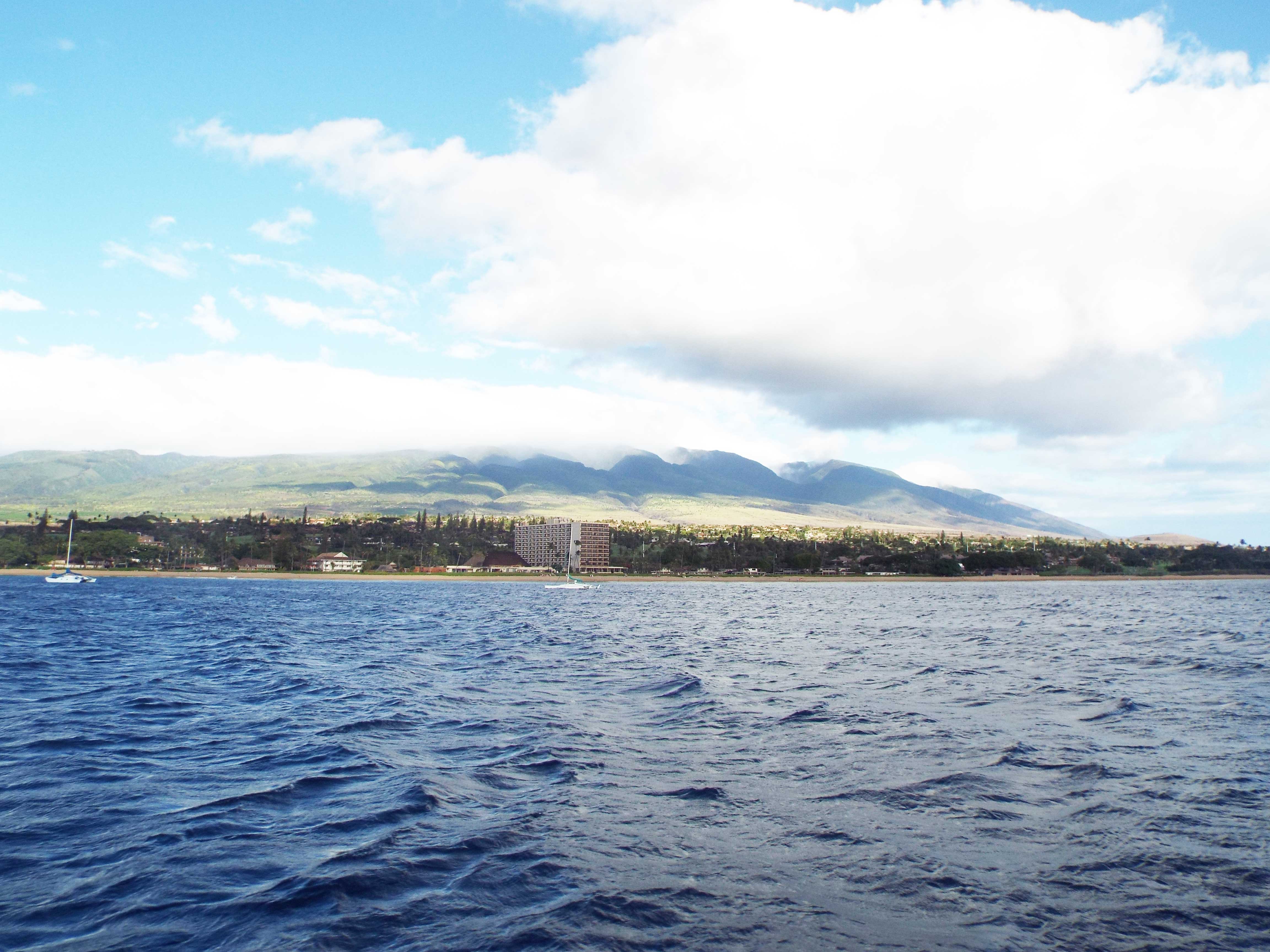 View of the coastline from the catamaran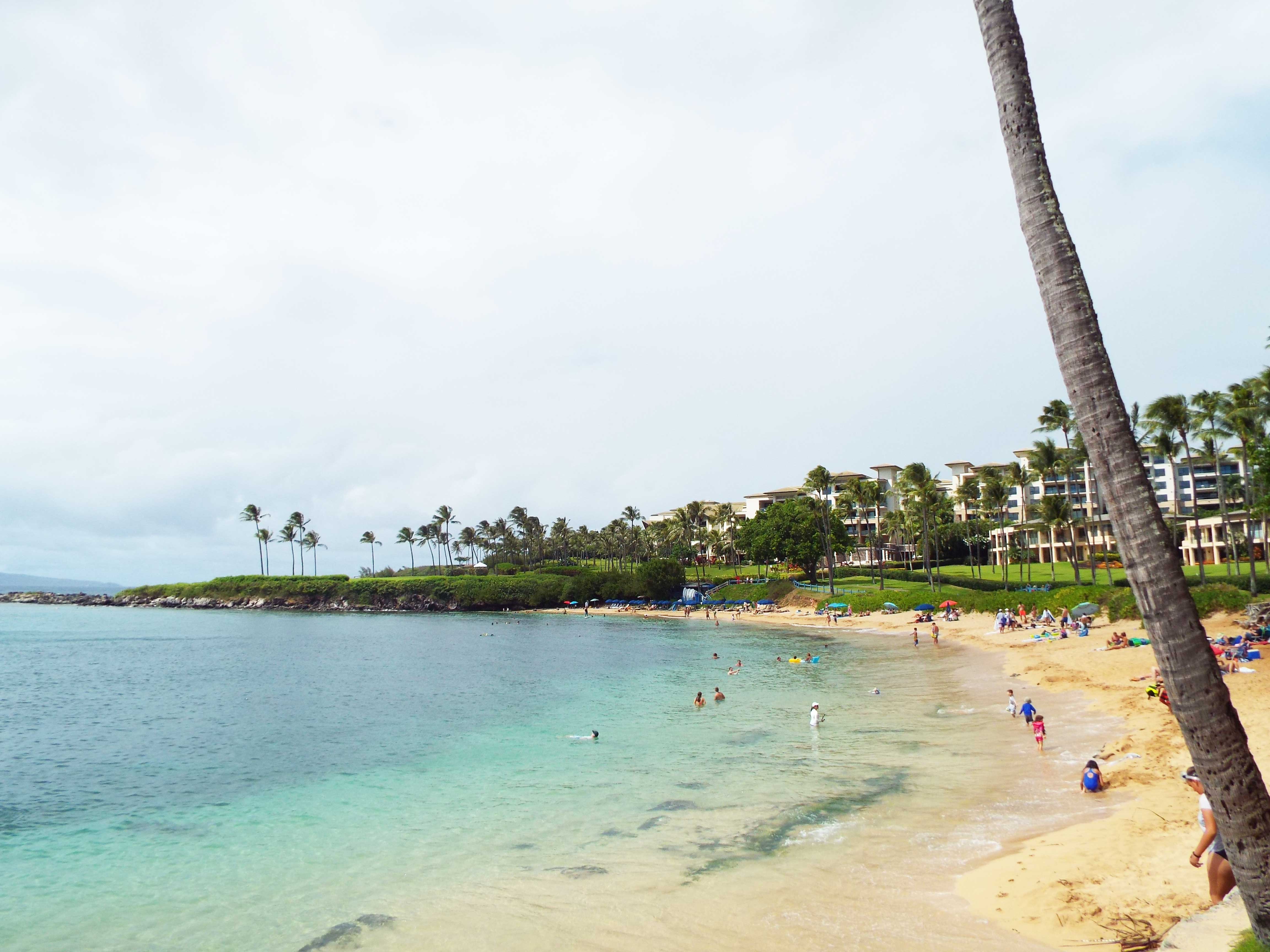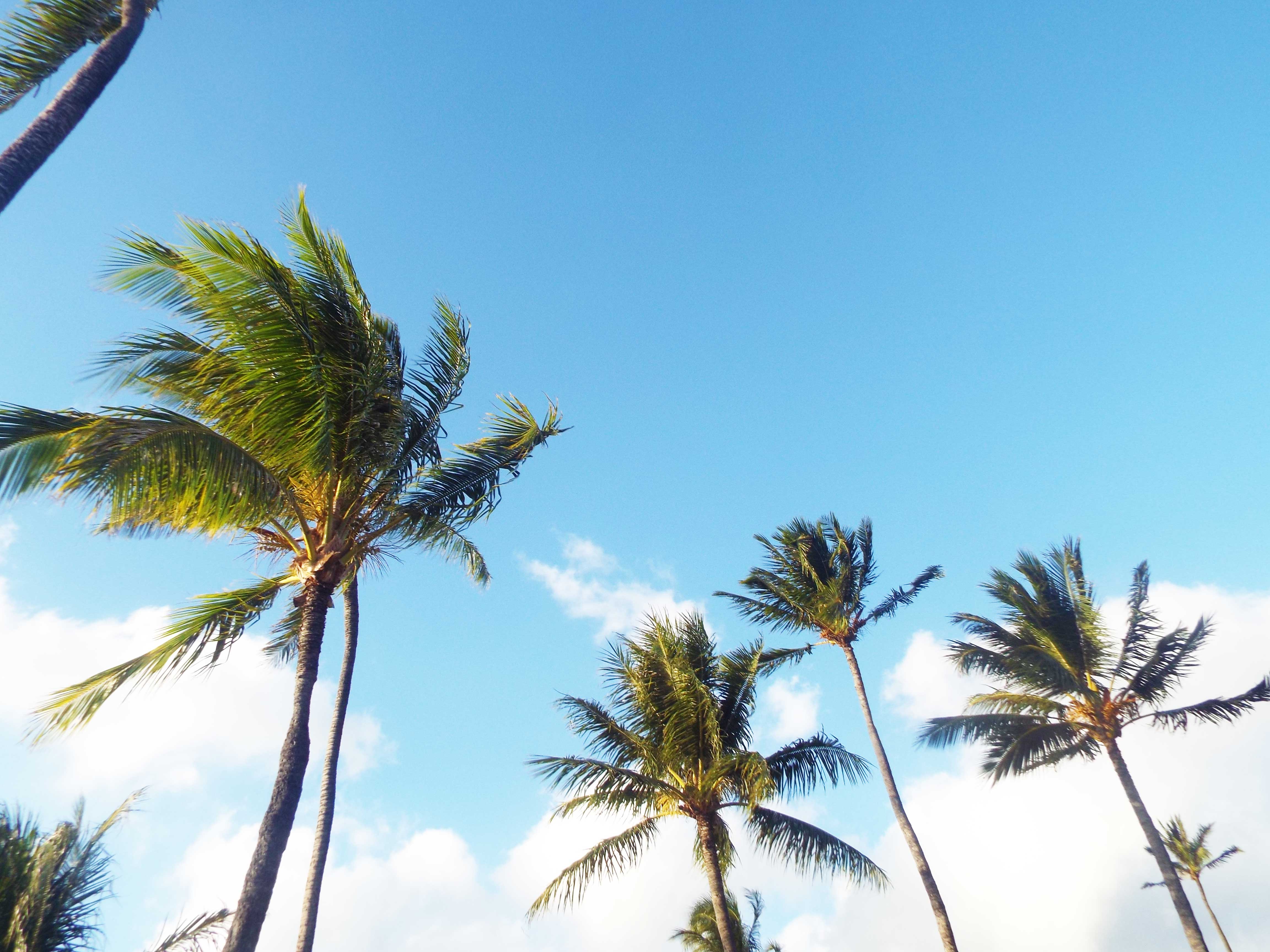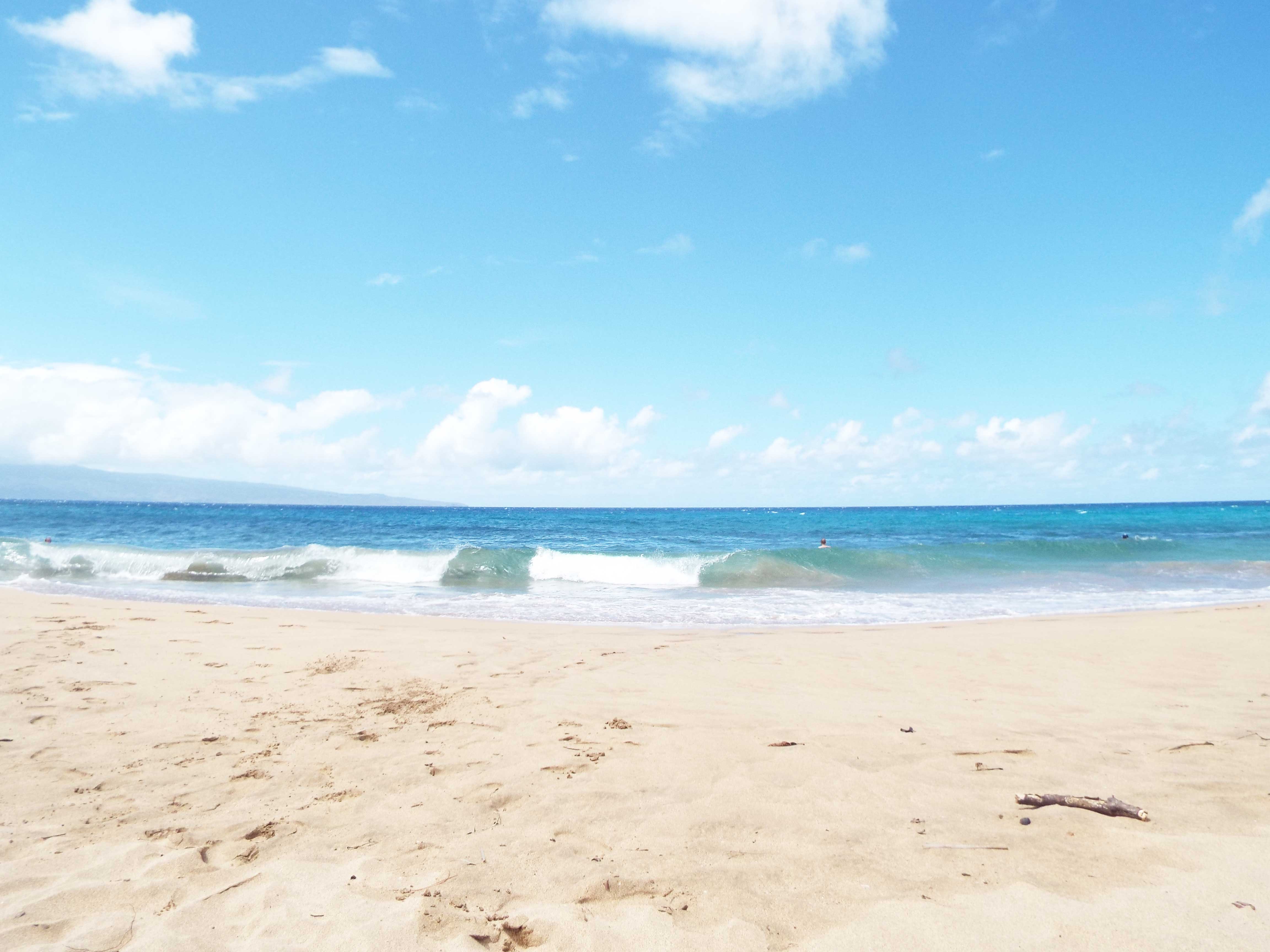 See you again one day hopefully! A hui hou!