Apotheke Candles Review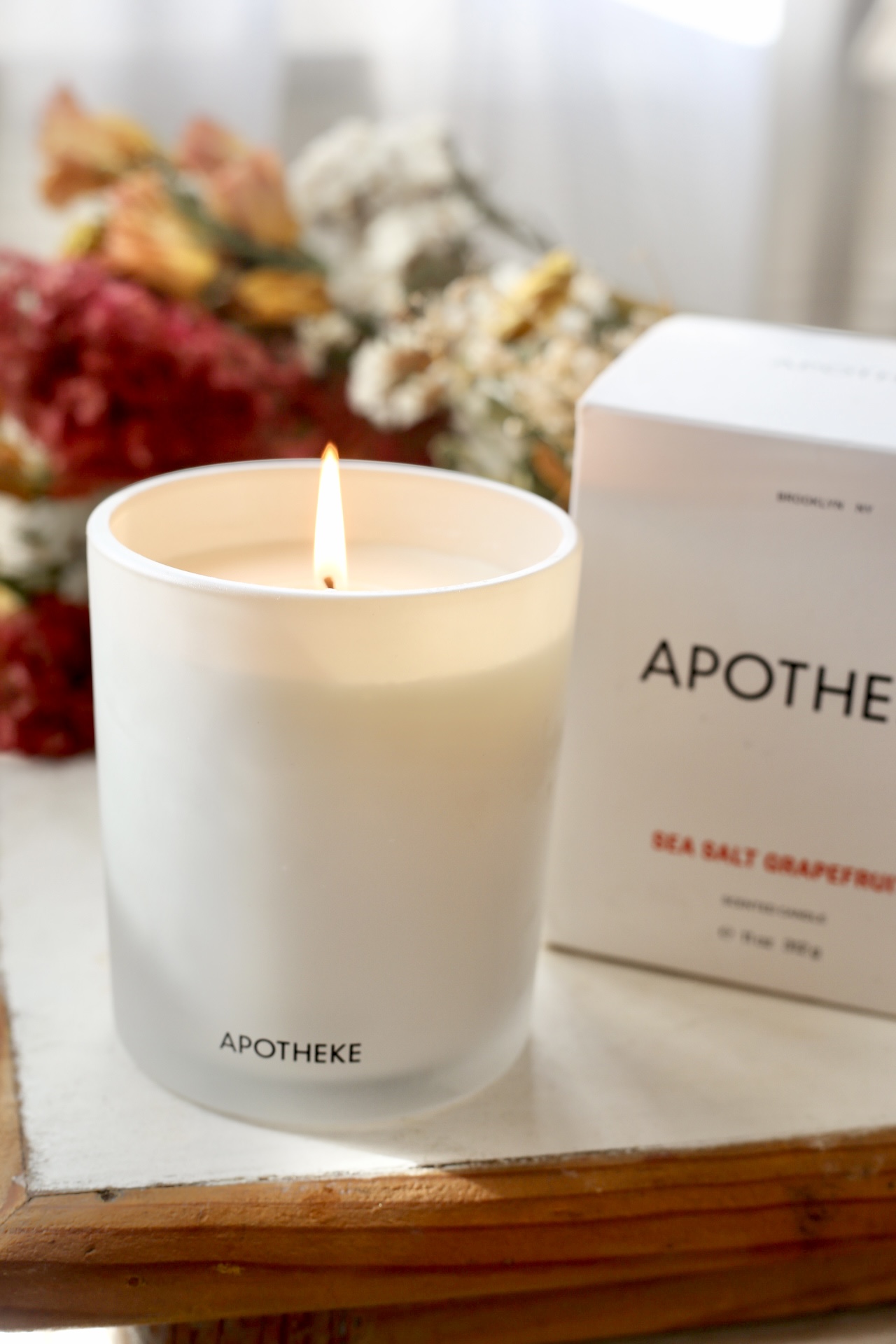 I first heard of Apotheke candles from my favorite candle influencer, Sir Candle Man, but the brand has been around for quite some time. Apotheke founder Chrissy Fichtl started her passion brand in 2011 as a way to share her soap making and scent formulations using essential oils. While they have their own Brooklyn factory, all soaps and candles are still handmade and ingredients are sourced directly from farms. The luxury home goods brand also ships worldwide. Read on to learn more about Apotheke candles.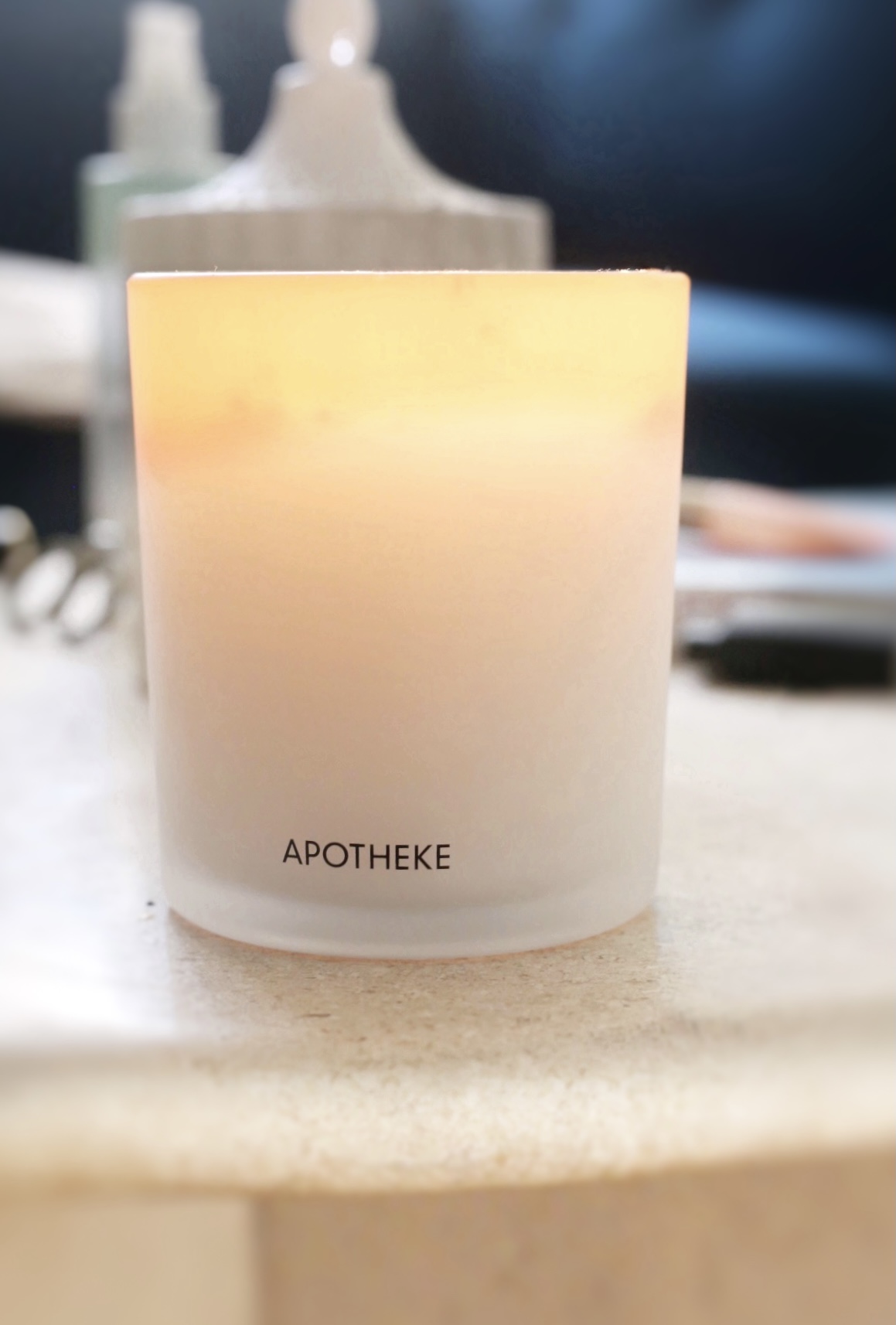 The Apotheke candles come in large, beautiful frosted glass vessels and are made of a mix of soy and mineral wax along with fragrance oils.
To be fully transparent, these are not the cleanest candles on the spectrum as neither the scents nor the wax are 100% natural.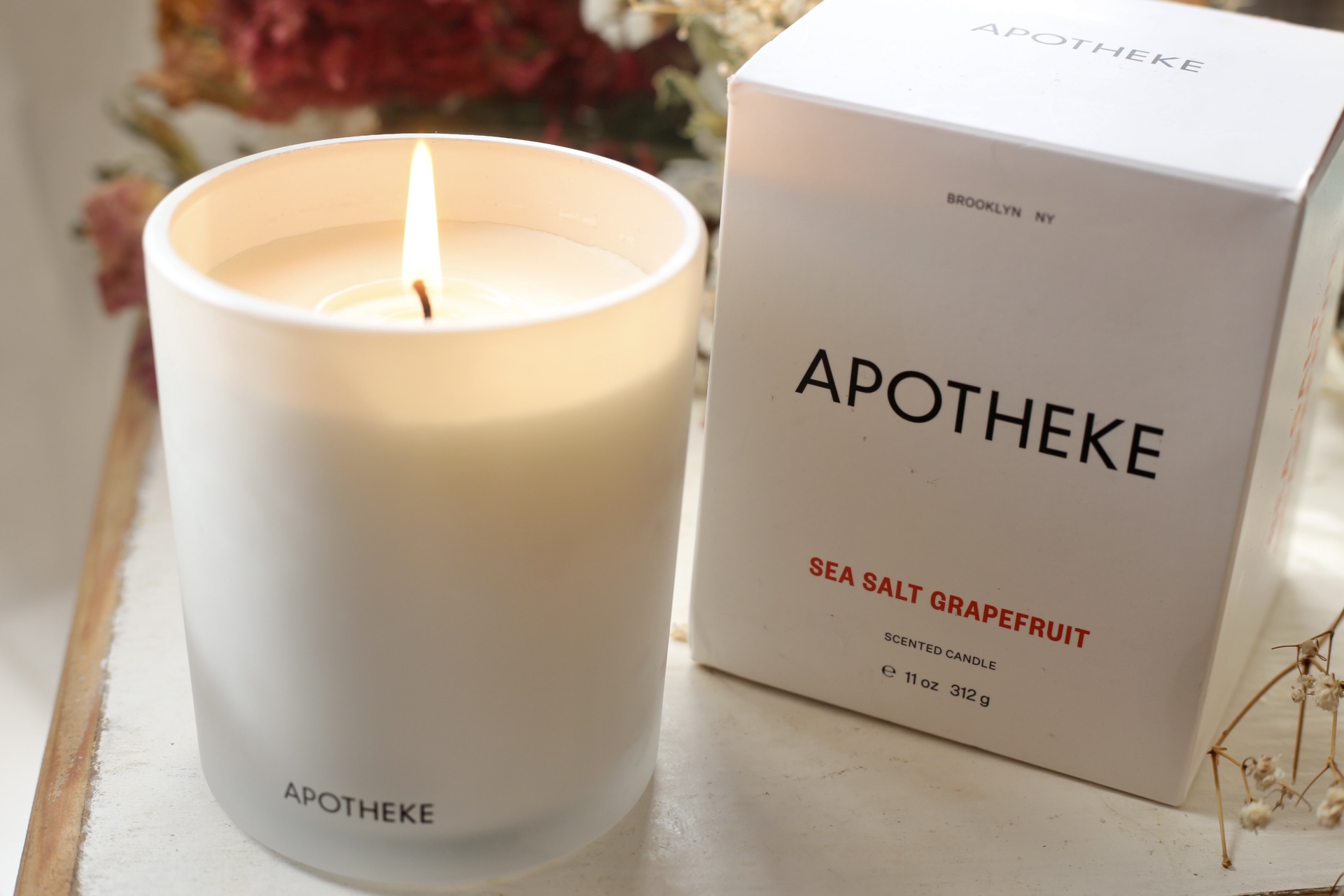 Apotheke will perform similarly to a conventional candle in terms of scent throw. Even when the candle isn't lit, you'll be able to smell the candle's fragrance.
If you're sensitive to synthetic scents, I would opt for 100% essential oil candles over these hybrid type candles.
Strong Scent Throw
The biggest advantage to Apotheke candles is their very strong scent throw if you are used to lighly scented essential oil candles.
The wax blend they're using is also on the slow burning side and tends to last a bit longer.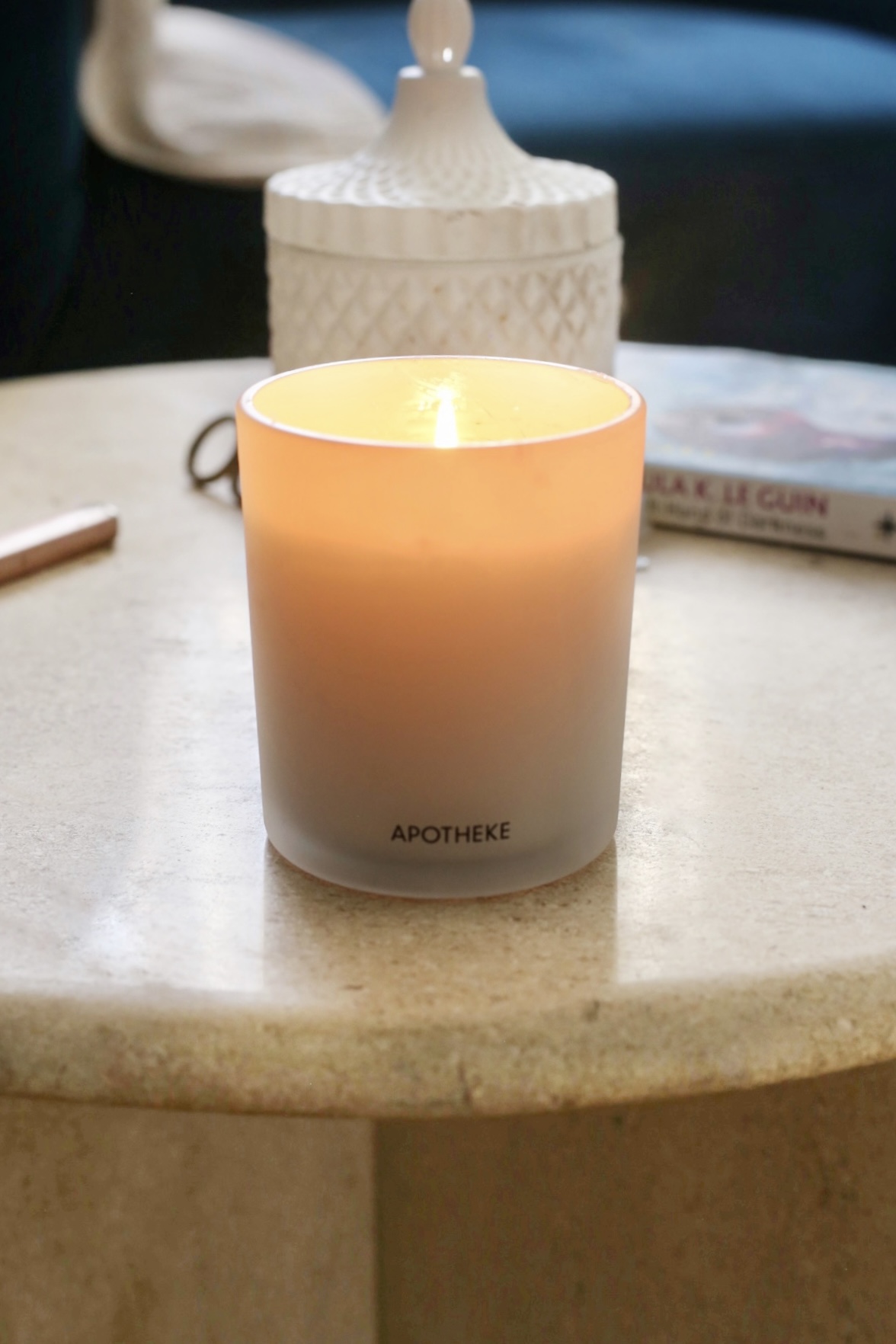 Sea Salt Grapefruit
I love a good salt scented candle (current favorite is Yield Design's Pomelo Candle) but I would say the salt note takes a backseat in this predominantly fruity scented candle. It contains Sea Salt, Grapefruit, dew drop accords and tarragon and smells very sweet and juicy. If you love something super sweet you'll probably enjoy this candle, otherwise it might give a bit of a headache.
I much prefer the Apotheke Charcoal candle which is a smoky darkly sweet scent. It has notes of cedarwood and sandalwood blended with smokey amber and oud, which makes for an intensely interesting scent that fills the room.