Founded in 2018, Corpus Naturals deodorant is an all natural, vegan and plant-based deodorant made in California that's already gained a cult following. Corpus is a deodorant for people who want to go the nontoxic deodorant route but don't want to have to compromise on performance and design. Corpus places the utmost importance on every detail of the product they've created from design, texture, packaging and efficacy. They use a family run factory that uses 100% hydroelectric power, sustainably forested pulp, and recycled content. Corpus Naturals Deodorant is a water-based formula that contains naturally derived enzymes and plant extracts to eliminate body odor — all without the use of baking soda, which can irritate underarms. Read on for my honest thoughts on Corpus Naturals Deodorant.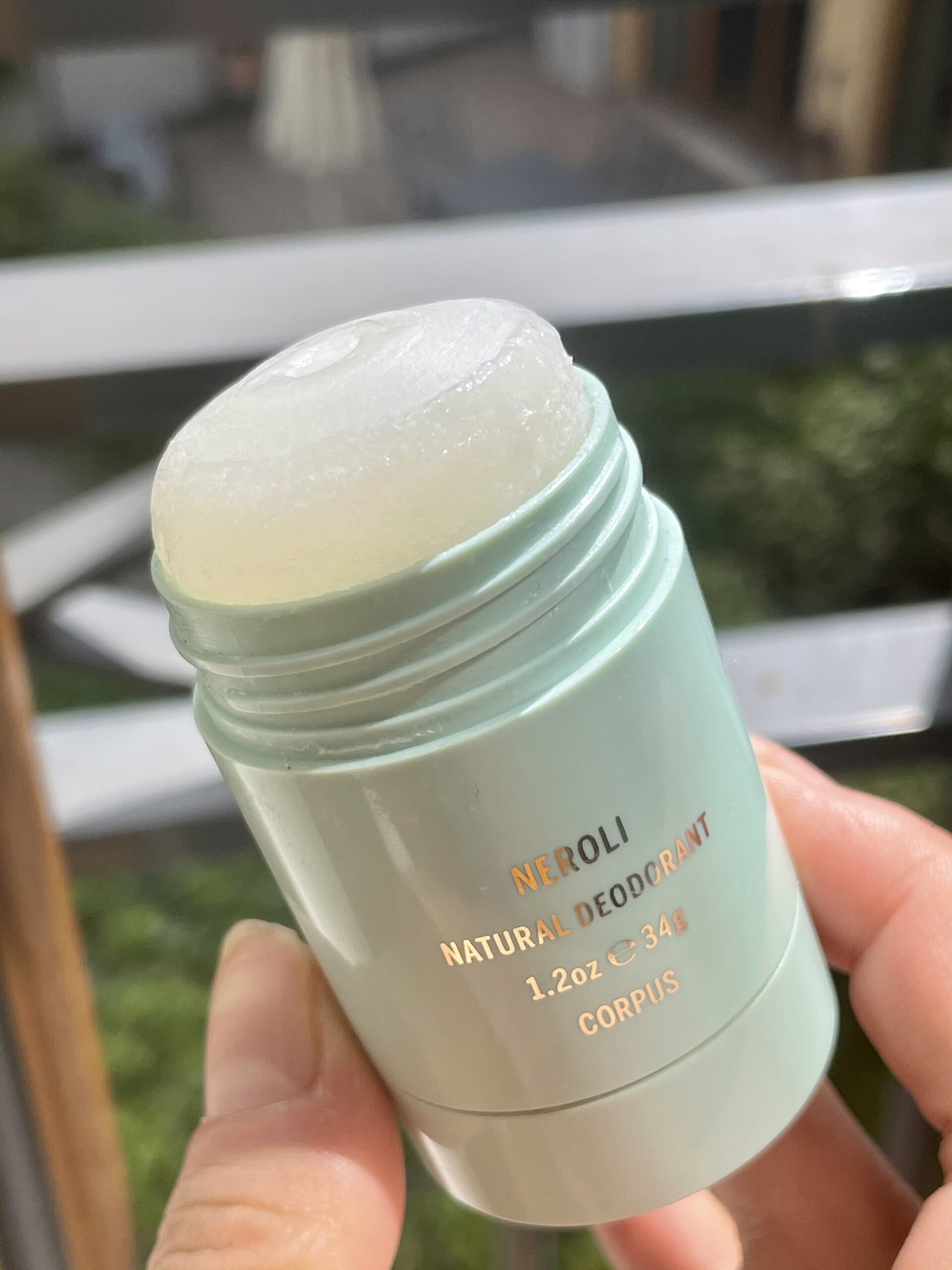 Corpus Naturals deodorant is:
Vegan
Cruelty-Free
Contains Certified Organic Ingredients
Aluminum-Free
Paraben-Free
No Talc
No Baking Soda
No Phthalates
No Synthetic Fragrances
At $24, Corpus Naturals is a luxury deodorant brand, but you are paying for the higher costs involved with running a small business that partners with small businesses rather than large manufacturers.
Corpus is known for their beautiful long-lasting scents. Neroli is a blend of neroli, orange blossom, ambrette seed and bergamot. Corpus' Santalum deodorant is a blend of sandalwood, sandalwood root, amber and Texas Cedarwood.
Corpus Naturals is a deodorant that feels slick when applied as it as a solid gel consistency and is water based. There's a "wet" feeling after application that eventually dries down. It's important to apply Corpus on DRY skin not wet skin, so don't apply right after a shower.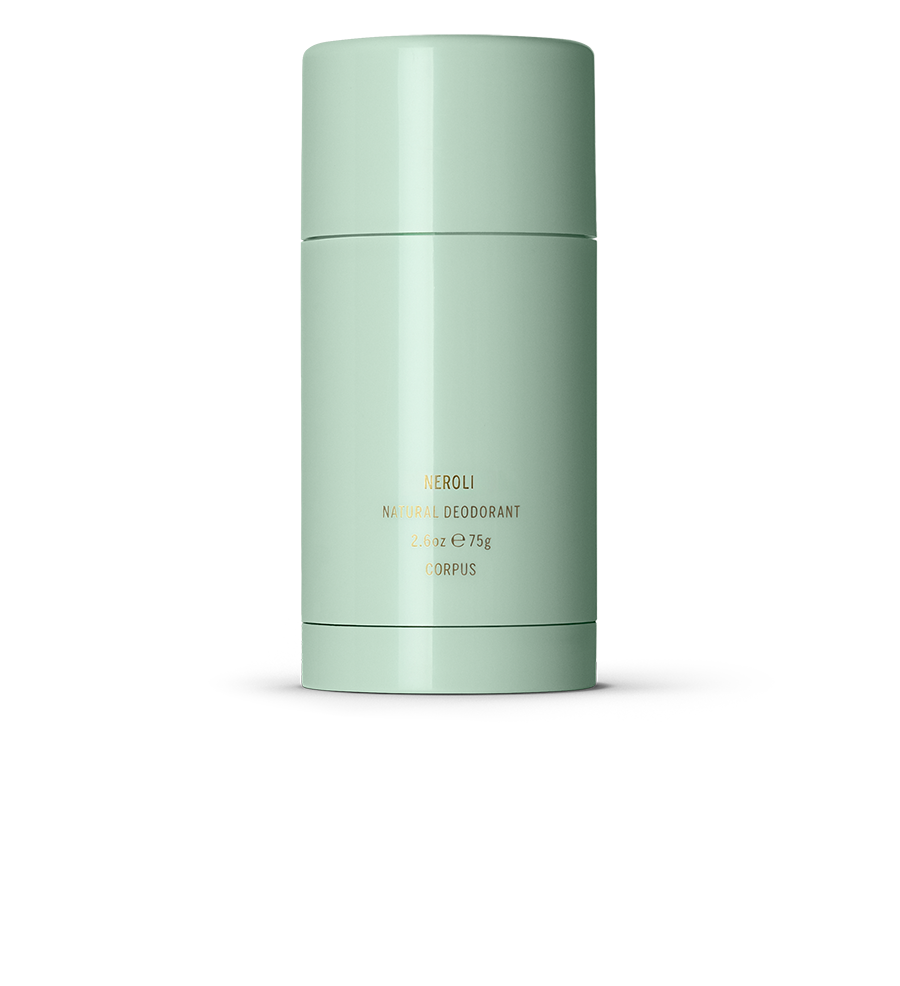 What I Love About Corpus Deodorant (Pros)
There's plenty to love about Corpus Naturals deodorant and a number of a ways the product sets itself apart from other nontoxic deodorants.
Here's what I love about Corpus deodorant:
Beautiful intoxicating scents that aren't boring (I'm kind of a scent snob now)
Slick solid gel type of texture
Chic minimalist packaging
Wide variety of scents (9)
No baking soda, which can cause rashes for a lot of people
Unisex and ideal for my partner too
Lasts all day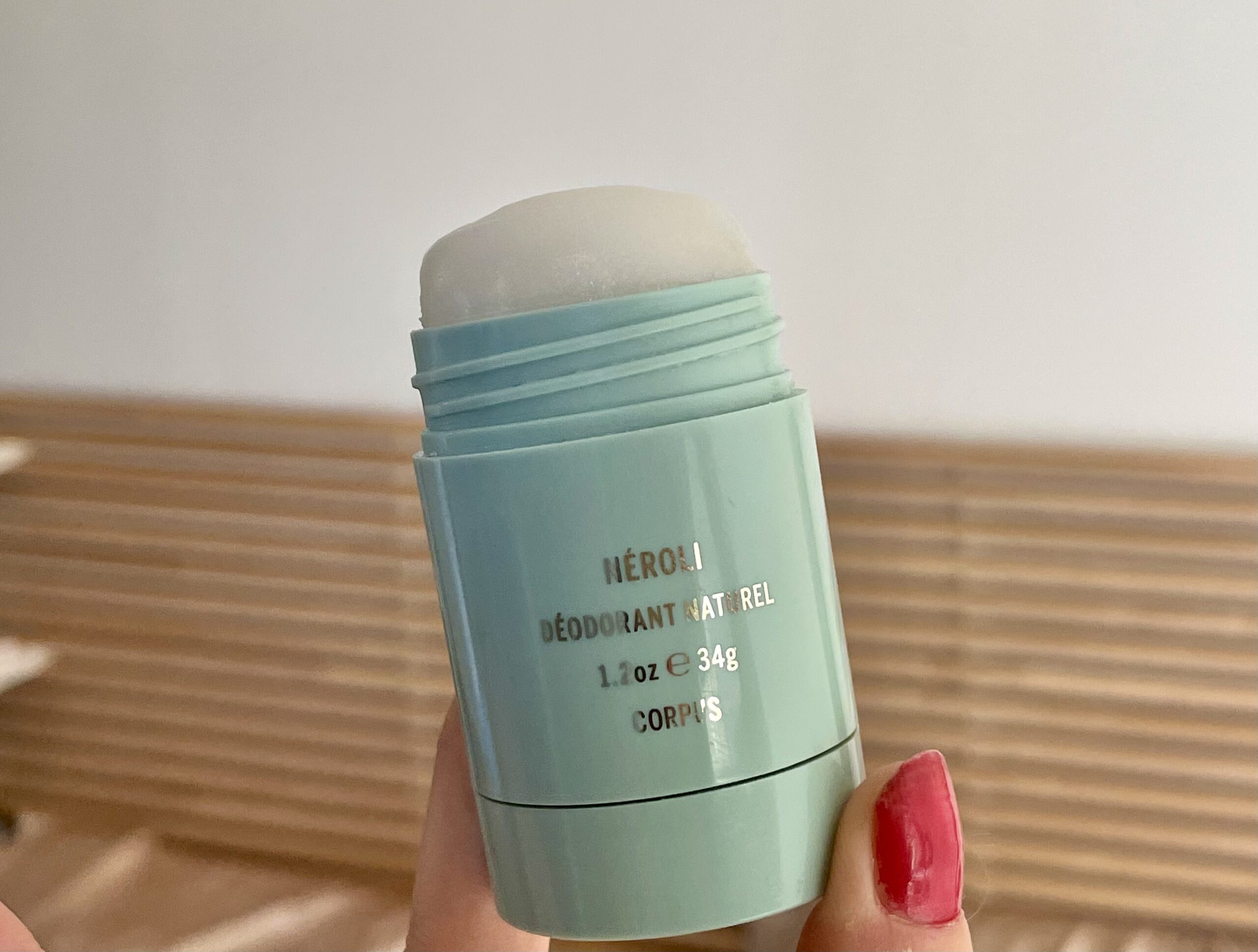 What I Don't Love About Corpus Deodorant (Cons)
The $24 price, like many luxury natural deodorants, makes it inaccessible to a lot of people. They seem to have positioned themselves as a non-discount giving brand. Correct me if I'm wrong.
They still have a ways to go with their sustainability efforts because the plastic applicator is made with both new and recycled plastic
While non-toxic and plant-based, the ingredients are not as close to their natural state as other organic deodorants who have oils, butters, root powders and starches as their base. Corpus has Propylene Glycol (BIOBASED), Water, Sodium Stearate, and Alcohol Denatured as their base ingredients.