(Updated June 1, 2022) I created the ultimate BUDGET organic beauty brands list full of affordable natural and organic skincare brands. This is the broke girl's guide to the best affordable natural and clean beauty brands. Even at full size these are the really, really affordable organic skincare products that are all under $30, mostly under $20 and often under $10 – at full size NOT sample or travel size.
As a former true broke girl coming out of college with $60k of debt, and who still sometimes finds herself broke on a higher level, I understand exactly what it´s like trying to find good products at even better prices.
So here is the broke girl's guide to organic beauty on a budget…not the I-can-still-pay-$35-for-a-face-mask budget, but I need it practically free budget. If you broke broke, look out on Black Friday because many of these brands are having sales. If you like it and care to support me, be sure to share on Facebook or Pinterest.
Lastly, this guide does not contain fake organic or greenwashing brands like Avalon Organics, LUSH or Jason. These are brands I simply do not trust nor would I recommend to any broke girl trying to use organic beauty. All of the brands in this guide are tried and true, both by myself and/or by the Organic Beauty Lover community. Disclaimer: The Honorable Mentions section contains brands that I cannot personally vouch for, but are recommended by organic beauty lovers.
BUDGET ORGANIC SKINCARE
As new budget clean beauty brands launch, I'll be keeping this budget organic beauty guide up to date with the times to deliver you the best budget Organic beauty brands list possible.
All natural, vegan skincare line
Full transparency of ingredients and concentration of actives
Thoughtfully formulated creams, cleansers, serums, oils and more between $10-35
Save 20% with Three Ships discount code OBL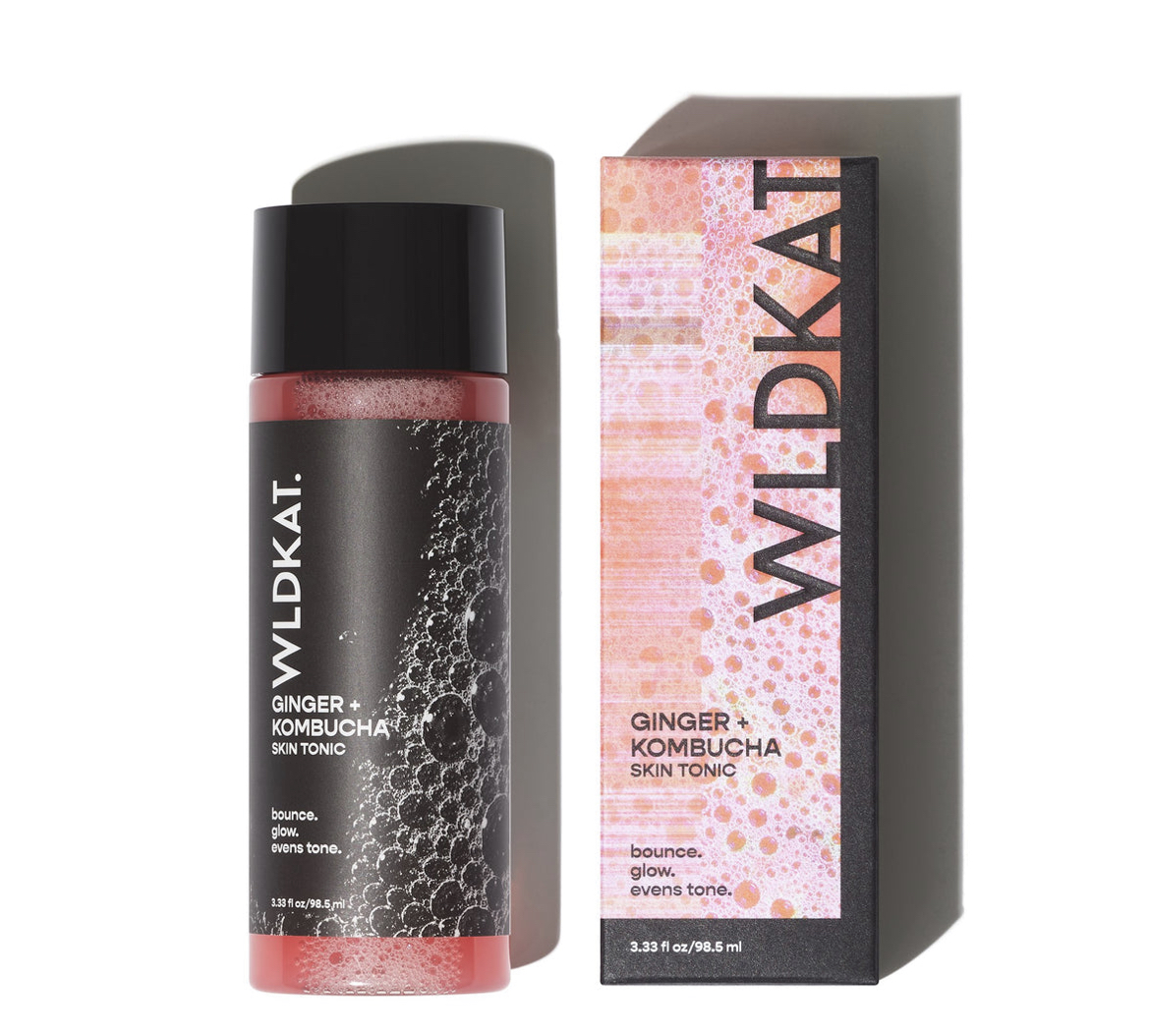 WLDKAT creates budget friendly clean skincare with attitude. They like to use unexpected, wild ingredients with modern skincare technology. 
Save 15% with WLDKAT discount code OBL
FaceTheory offers a very wide selection of clean, clinical and effective products at, you guessed it, amazing price points. Not only do they have skincare formulas that focus on actives, they also make body care and makeup. Each ingredient in their ingredients lists have a function that's explained.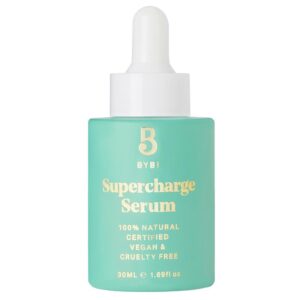 BYBI BEAUTY
100% natural and plant-based beauty brand BYBI puts ingredients and the environment first. They use climate conscious packaging and ingredients as well as low-carbon production methods.  BYBI's prices are ultra affordable with most products under $20 and their packaging as chic as ever.

INNBEAUTY PROJECT
Gen Zer brand INNBEAUTY Project creates non-toxic, affordable, effective, skincare and makeup that is cruelty-free & vegan for the next generation of iNNdividuals. Their Pimple Paste is the star of the line, but they have a range of fluorescently packaged skincare (and makeup) products that will probably expand further in the coming years.

SUKIN Naturals
Ranging from $10 to $20, Sukin natural skincare is a broke girl's Aussie dream come true. The Australian skincare brand offers a wide range of skincare products that are mostly around $10-$15 including a brand new mineral sunscreen launch in both tinted and untinted options. As if they weren't broke girl-friendly enough, Sukin also likes to offer their customers generous sales – I recently caught their 40% off summer sale!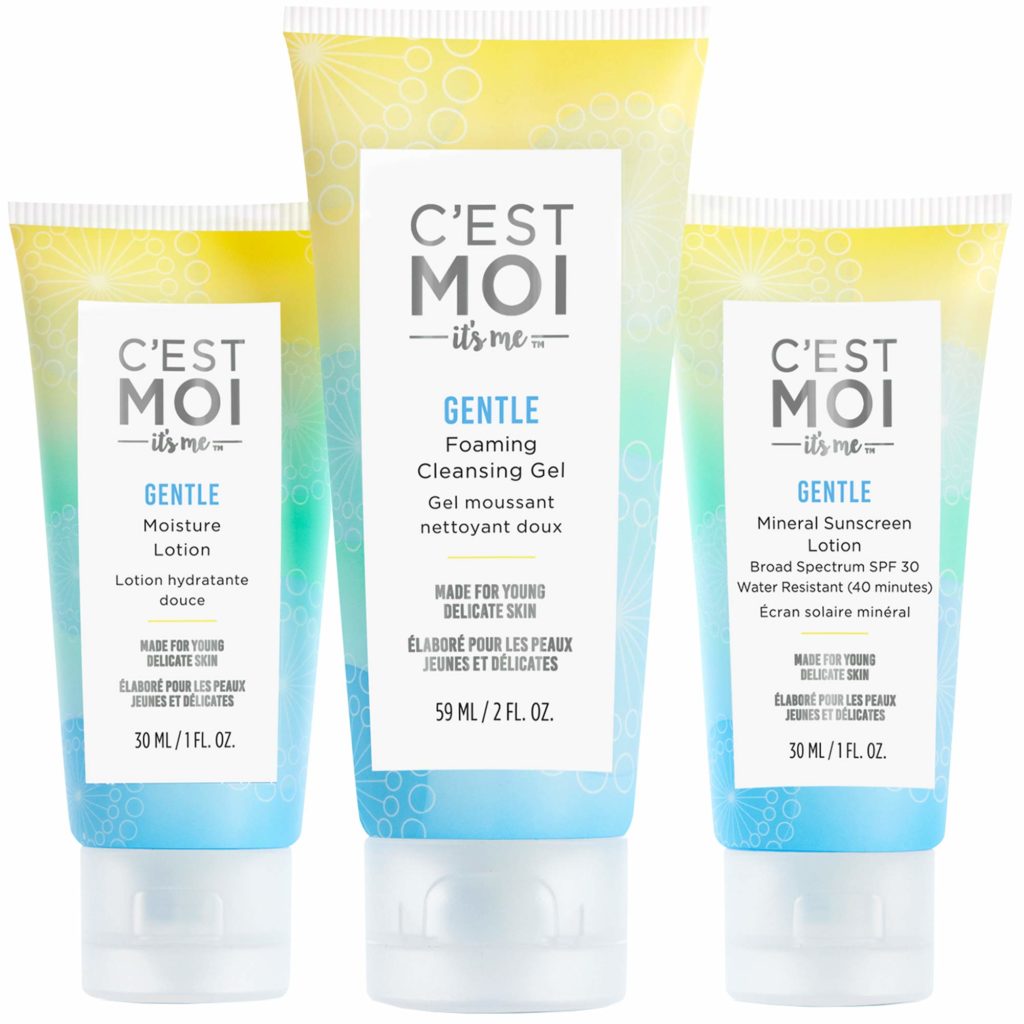 C'EST MOI BEAUTY
C'est Moi offers EWG-Verified products that focus on clean ingredients and thoughtfully formulated skincare and makeup. Most products are around $10 and are widely available via Target and Amazon. I found that some contained ingredients I am not a fan of, so please look carefully at the ingredients of the product you're interested in to make sure it's to your standard.

TYPOLOGY
This minimalistic, gender-neutral clean beauty brand that hails from Paris has been a major hit in the US. Think of it as an elevated and clean beauty version of The Ordinary or The Inkey List! Even though they're wildly affordable, every product looks like it could be a luxury perfume bottle. These beautifully and sustainably packaged products are are made with just 10 ingredients or less, excluding the new Typology sunscreen which has more than 10.

HERO Cosmetics
Korean-American founded HERO Cosmetics burst onto the scene and won hearts over with their pimple zapping acne patches called Mighty Patch. They now have a range of microbiome-supporting and skin-clearing skincare products that are all under $13.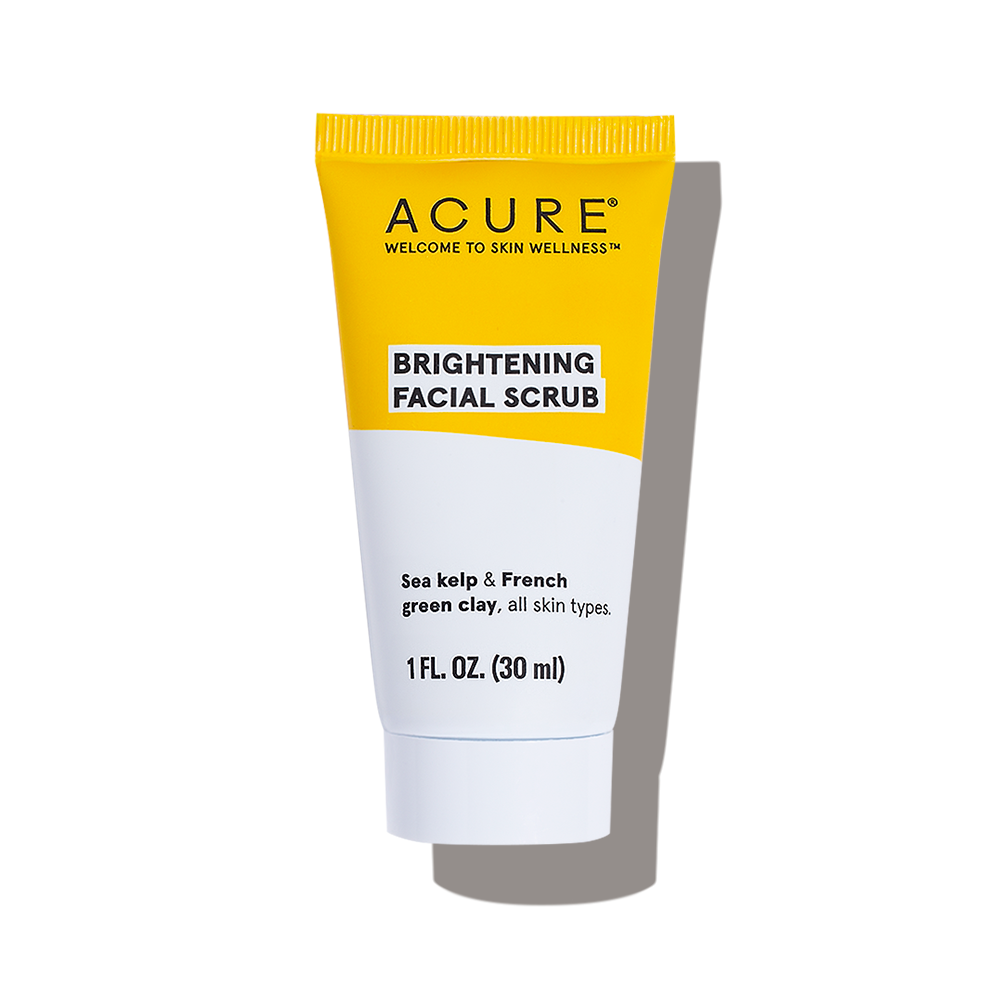 1. ACURE BEAUTY
Acure is at the top of this ultimate guide because they are seriously affordable and offer every product type you need from skincare to shampoo and sunscreen to body wash. This is a great line to start with when you're just starting on your organic beauty journey or you are truly broke. Acure usually has one of the best Black Friday sales, but you can always check out Amazon for the most competitive prices.
Acure Brightening Facial Scrub $7.58 on Amazon
Acure Seriously Soothing Blue Tansy Night Oil $11.52 on Amazon
Acure Mega Moisture Shampoo – Conditioner Set Argan Oil & Pumpkin $18.95 on Amazon
35% off sitewide from Friday 11/29 to Tuesday 12/3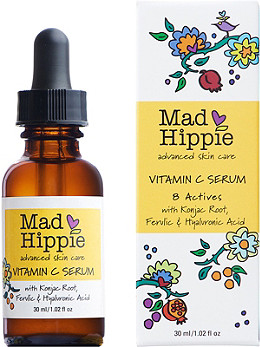 2. MAD HIPPIE SKINCARE
Based out of Portland, Mad Hippie was started by husband-wife duo Sam and Dana who believe in all natural simplicity. They take responsibility for the planet seriously and use BPA-free, fully recyclable airless pumps, print solely with soy inks and run the entire facility off alternative energy. Insanely affordable and highly effective, Mad Hippie also has one of the best budget Vitamin C serums on the market.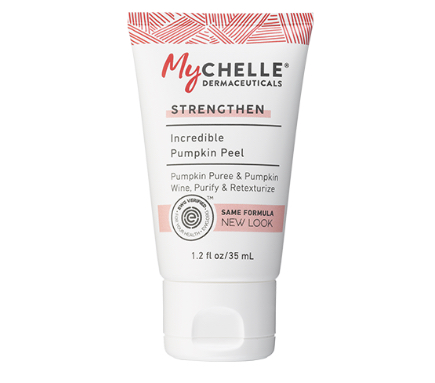 3. MYCHELLE DERMACEUTICALS
A pioneer in the natural beauty industry, MYCHELLE was first to use anti-aging peptides, plant stem cells and clinically proven dermatological ingredients. Sold across Whole Foods, Sprouts and other natural retailers, they create clean and conscious skincare that's bioactive, ethically sourced, and formulated with high-performance ingredients.  MYCHELLE is most known for their sunscreen, but they also have a wide range of clean skincare products.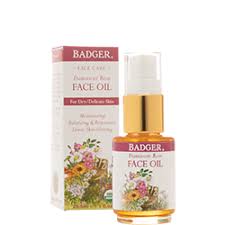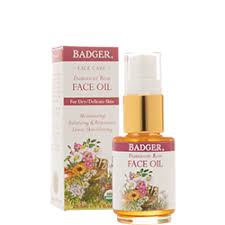 4. BADGER
One of the crunchiest OG natural and organic beauty brands, BadgerBalm offers dozens of suncreen products, simple yet effective skincare products as well as aromatherapy products. They're a small, family-owned, family-run, and family-friendly company in the woods of Gilsum, New Hampshire, blending organic plant extracts, exotic oils, beeswax, and minerals to make the safest, most effective products possible. This was one of the first brands I used when starting out my organic beauty journey out of college with $60k of debt looming over my head.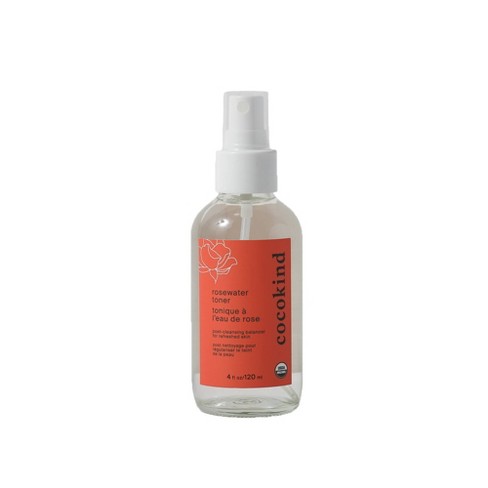 5. COCOKIND
With a brand new modern look, Cocokind wins over the hearts of everyone with straightforward, natural and organic ingredients. Priscilla Tsai, the founder, is fiercely dedicated to making organic, conscious products accessible and affordable for everyone. Their Matcha Stick is a cult favorite along with their skincare products, and they recently came out with a few exciting new launches. You can also use code OBL for 15% off Cocokind sitewide.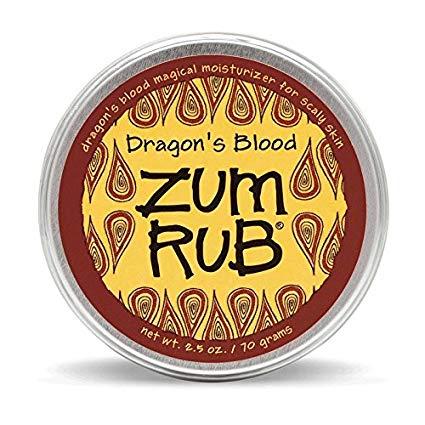 6. INDIGO WILD
At Indigo Wild they create a huge variety of all natural and organic body, skin, baby, pet, home, aromatherapy and soap products using goat's milk, soy wax, jojoba oil, shea butter, argan oil, dragon's blood, meadowfoam seed oil, rosehip oil and botanical extracts. They not only rescue dogs but also buildings- Zum factory is made up of two old Kansas City buildings they made on their own.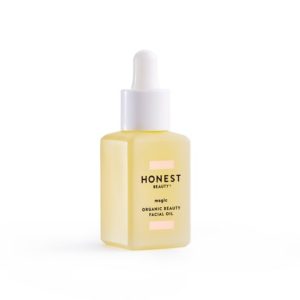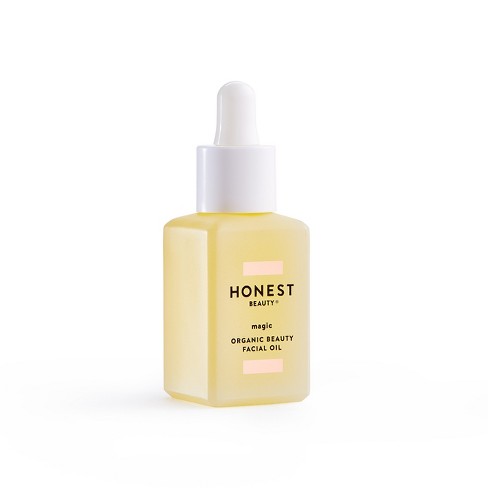 7. HONEST BEAUTY
I would be remiss not to include Jessica Alba's HONEST Beauty, because although their formulations are not perfect, they do have some great affordable skincare and makeup products. HONEST is widely accessible via Target and comes in chic minimalistic packaging.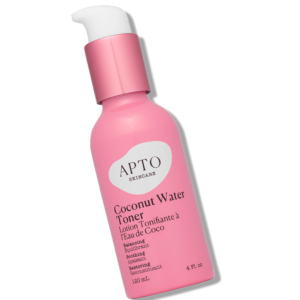 8. APTO SKINCARE
Apto Skincare is literally on a mission to democratize clean beauty and believes that everyone should have access to clean beauty at an affordable price. They offer a luxurious line of cost-conscious products all priced between $5 and $25 without sacrificing clean beauty values. They also believe clean beauty is an art and partner with artists, poets and musicians from around the world who help them make clean beauty creative and fun. I was only able to try one of their products from attending Indie Beauty Expo, but their new fall 2019 product launches look just as great.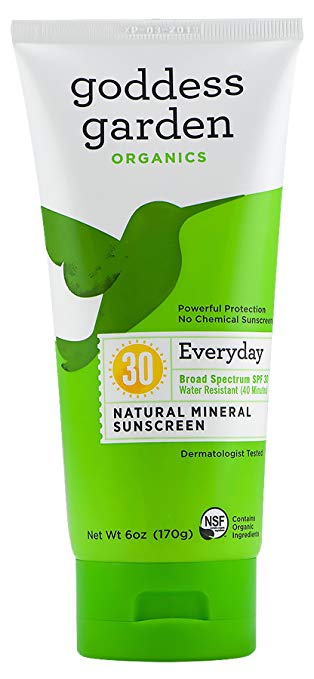 9. GODDESS GARDEN ORGANICS
Based in Colorado but with roots in the Pacific Northwest, Goddess Garden Organics makes reef-safe mineral sunscreens, natural facial care, pure essential oils, and aromatherapy perfumes. From humble beginnings the husband-wife founders worked from their house and are now sold in retailers across the US. They recently launched a wide array of adorable baby products.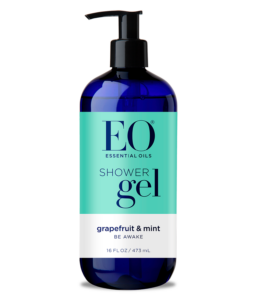 10. EO
EO makes a wide range of beauty, body and aromatherapy products using safe, natural, organic, and sustainably-farmed ingredients. Many products are EWG verified and they're fully transparent about every ingredient in every bottle.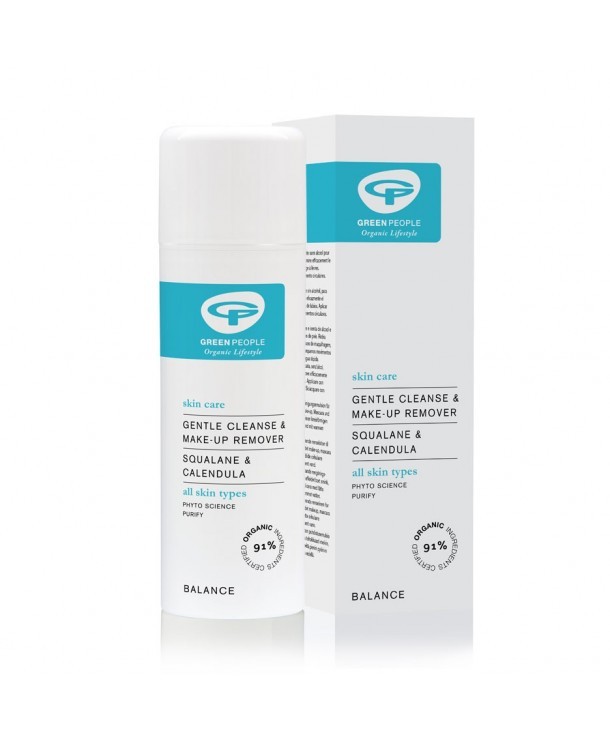 11. GREEN PEOPLE
Green People is the UK's most loved natural and organic beauty brand. Thankfully, they are available worldwide with free global shipping via online store Naturismo. The selection is diverse with everything from skincare to bodycare, haircare to suncare, mom and baby to men's, and dental to makeup.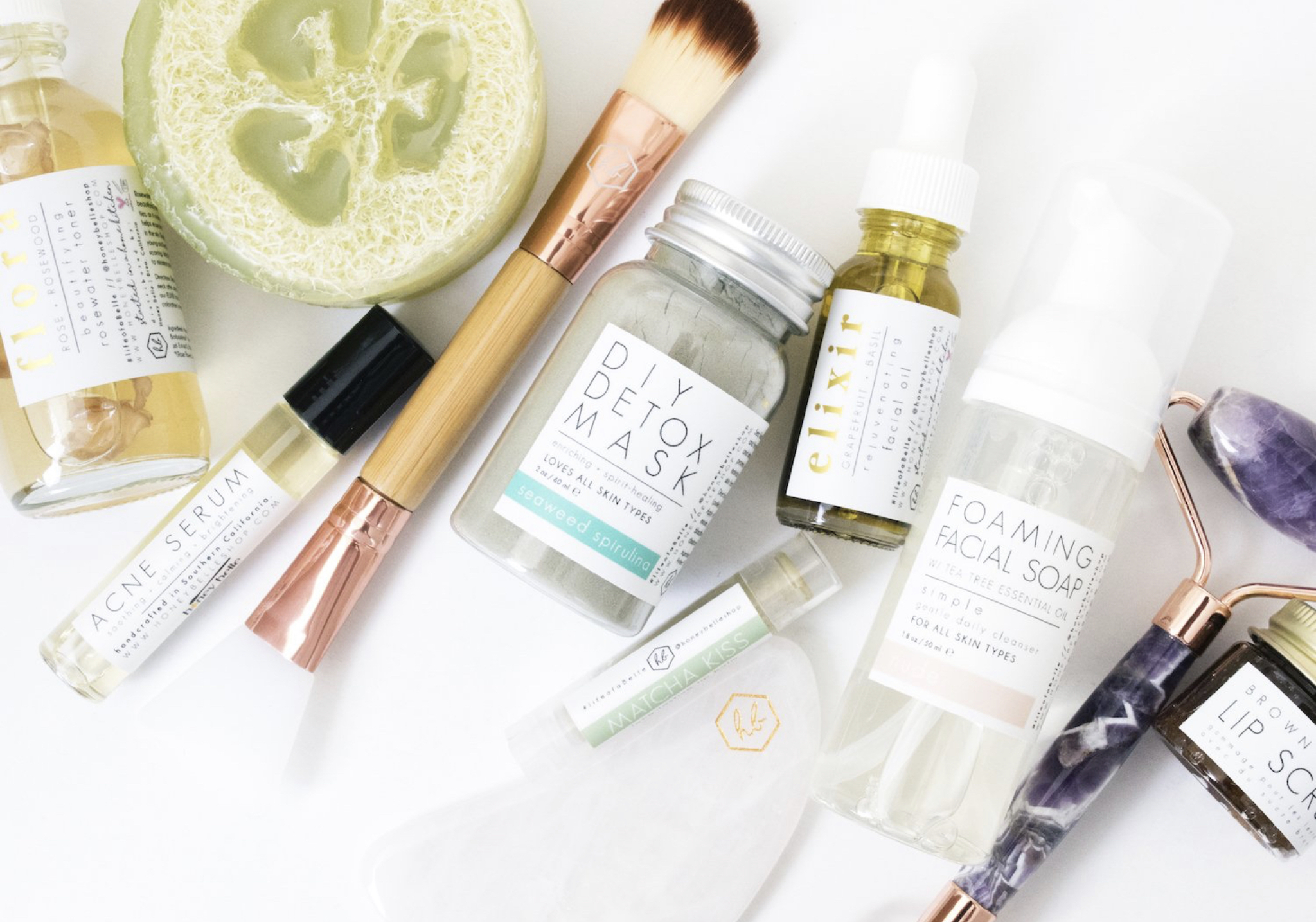 12. HONEYBELLE
Based in Southern California, Honeybelle makes organic skincare products focusing on quality, simplicity and affordability. Honeybelle's large organic rosewater face toner is just $22, Makeup Remover Cleansing Oil $16 and their DIY powder masks are $26. They also offer a wide range of gua sha and jade roller tools (currently on sale for $15) as well as soaps and bath bombs.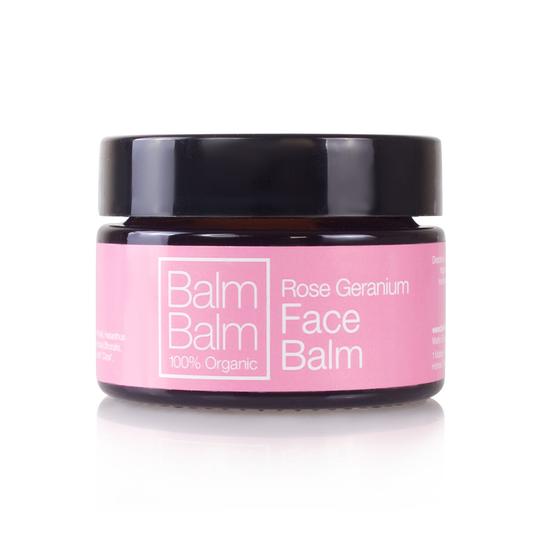 13. BALM BALM 
Balm Balm makes 100% Organic skincare, face balms, floral waters, serums, oils, mother, baby, natural perfume and aromatherapy blends in Yorkshire and they´re extremely broke girl friendly. They pride themselves on being gentle enough for the most sensitive skin. Take 40% off with code FRIDAY40 until Dec 3, 2019. Free shipping worldwide offered for orders over $25.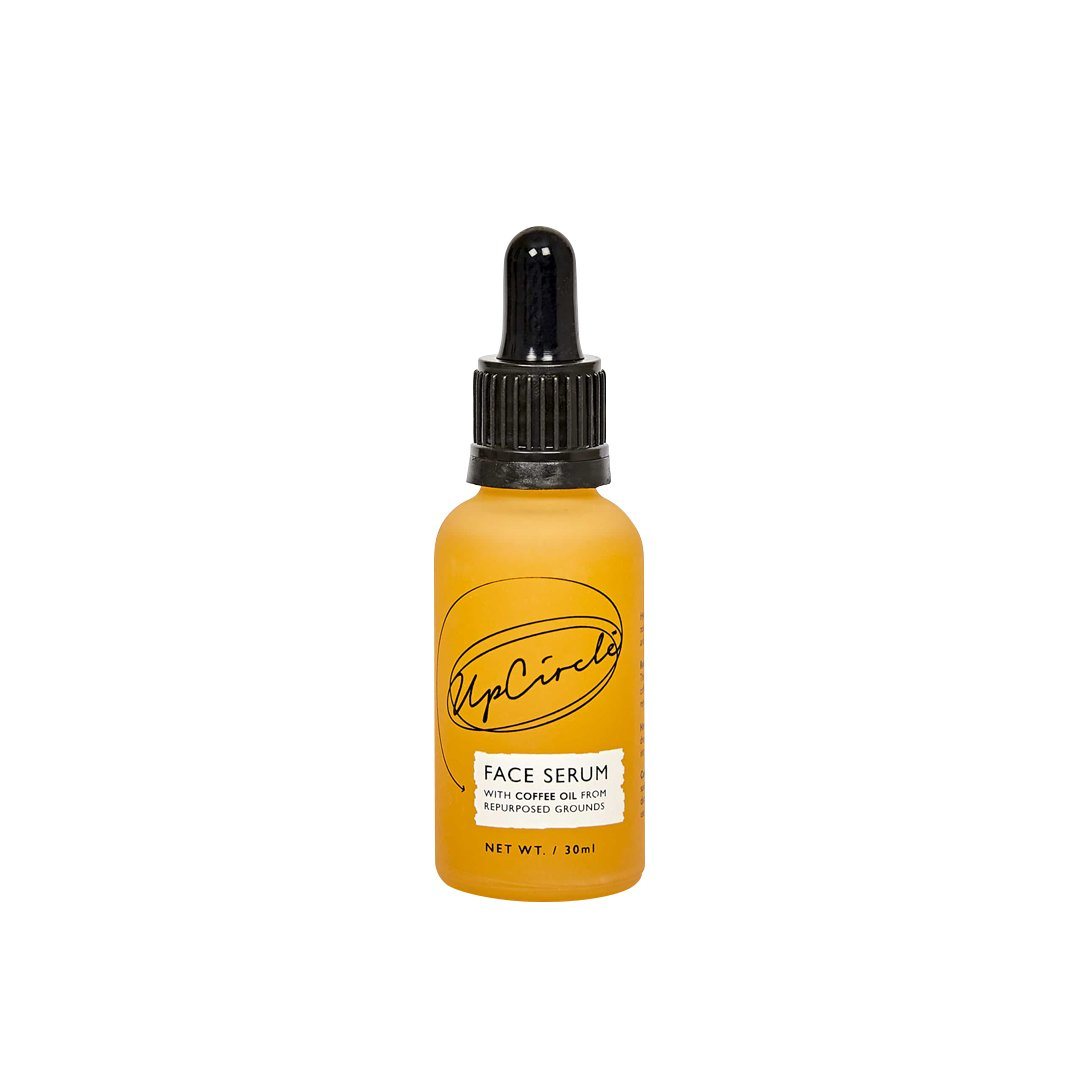 Sustainable skincare line Upcircle Beauty uses upcycled foods that would otherwise go to waste and creates affordable skin and body care.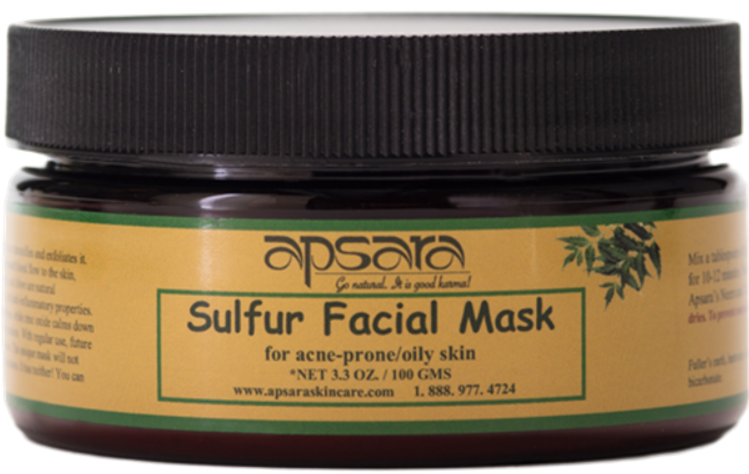 15. APSARA SKINCARE
Apsara has since had a packaging rebrand since I tried their products, but they are still as thoughtfully formulated as ever. Ayurveda based, Apsara's mission has been to popularize beauty products that are rich in natural active ingredients, and to make them available to consumers at a reasonable price. They have remained true to this mission over the years, and have greatly expanded their line to include not only skincare, but also haircare, baby, body and men product lines. For instance, while most luxury masks come in 1.7 fl oz, Apsara offers a lot more quantity (3.3 fl oz) for a fraction of the cost.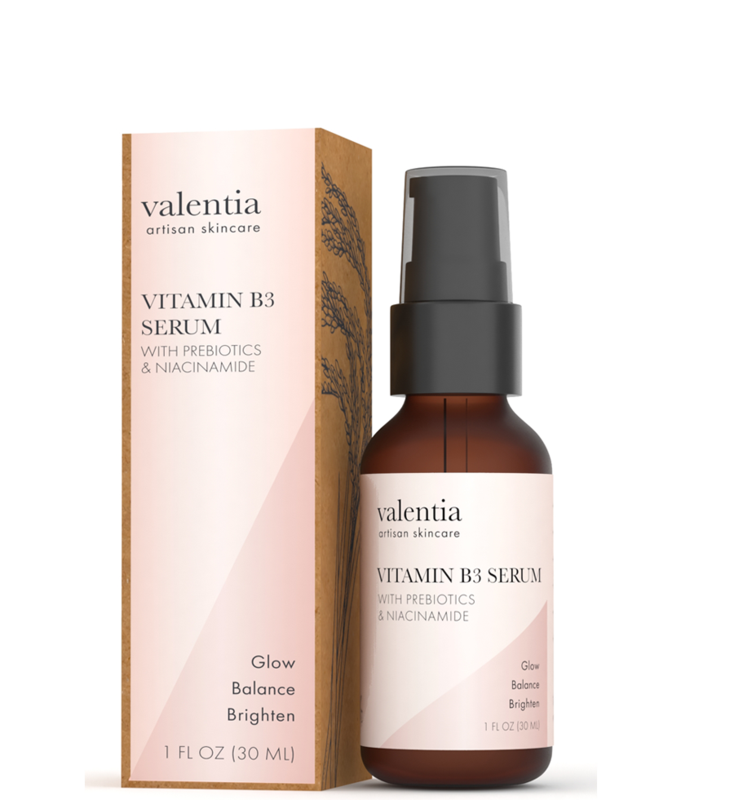 16. VALENTIA ARTISAN SKINCARE
Founder Jamie created a truly honest, natural, and 100% pure skincare line after surviving a deadly parasite and becoming a gut health and whole food activist. She saw that natural beauty lines would have 90% clean ingredients while still containing 10% synthetic nasties and artificlal preservatives. So she created a line that would revitalize skin without compromising health. Valentia also supports the Change for Women collective, which works to bring equality and opportunities to women and girls everywhere. This line is so accessible with products under or near $20 and the incredibly rare & powerful prickly pear seed oil around $30, which is usually included in ultra eco-luxe products that are priced extremely high.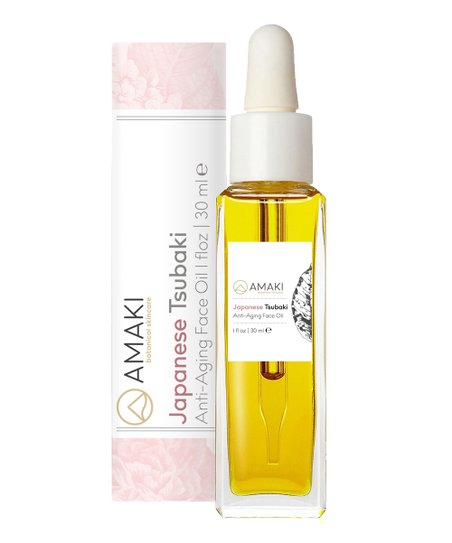 17. AMAKI SKINCARE
With a strong emphasis on transparency and simplicity, Amaki curates the best organic ingredients for their small yet powerful line. Their Anti-Aging Face Oil cuts no corners with Camellia Seed Oil and Rice Bran Oil as the first ingredients.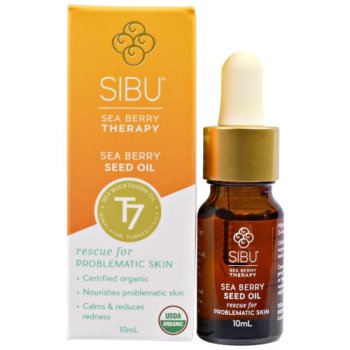 18. SIBU BEAUTY
SIBU is an affordable beauty and supplement brand sourcing sea buckthorn berry from the Himalayas.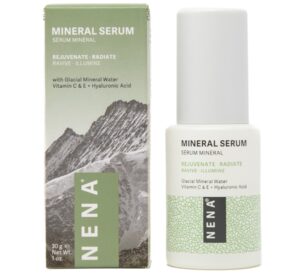 20. NENA Skincare
NENA is a natural skincare brand whose star ingredient is Glacial Oceanic Clay, a unique kind of earth only found in BC, Canada. They're all about simple, clean and sustainable skincare that doesn't break the bank. The NENA Mineral Serum with Glacial Mineral Water, Hyaluronic Acid, and Vitamin C & E was awarded Editor's Choice by the Beauty Shortlist Awards 2021, so they're definitely doing something right! NENA offers free shipping to US and Canada for orders $40+.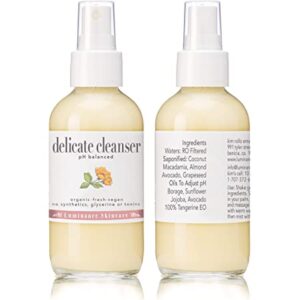 Luminance prides itself on pristine, organic and high quality ingredients in perfectly pH balanced formulas. Their Delicate Cleanser, ideal for oily, dry or unpredictable skin, is silky and creamy and costs $20 for a 4oz glass bottle. Pumpkin Exfoliator Mask is only $20 and contains pure and organic ingredients like Tamanu, Pumpkin Enzyme, Borage, Sea Buckthorn and more.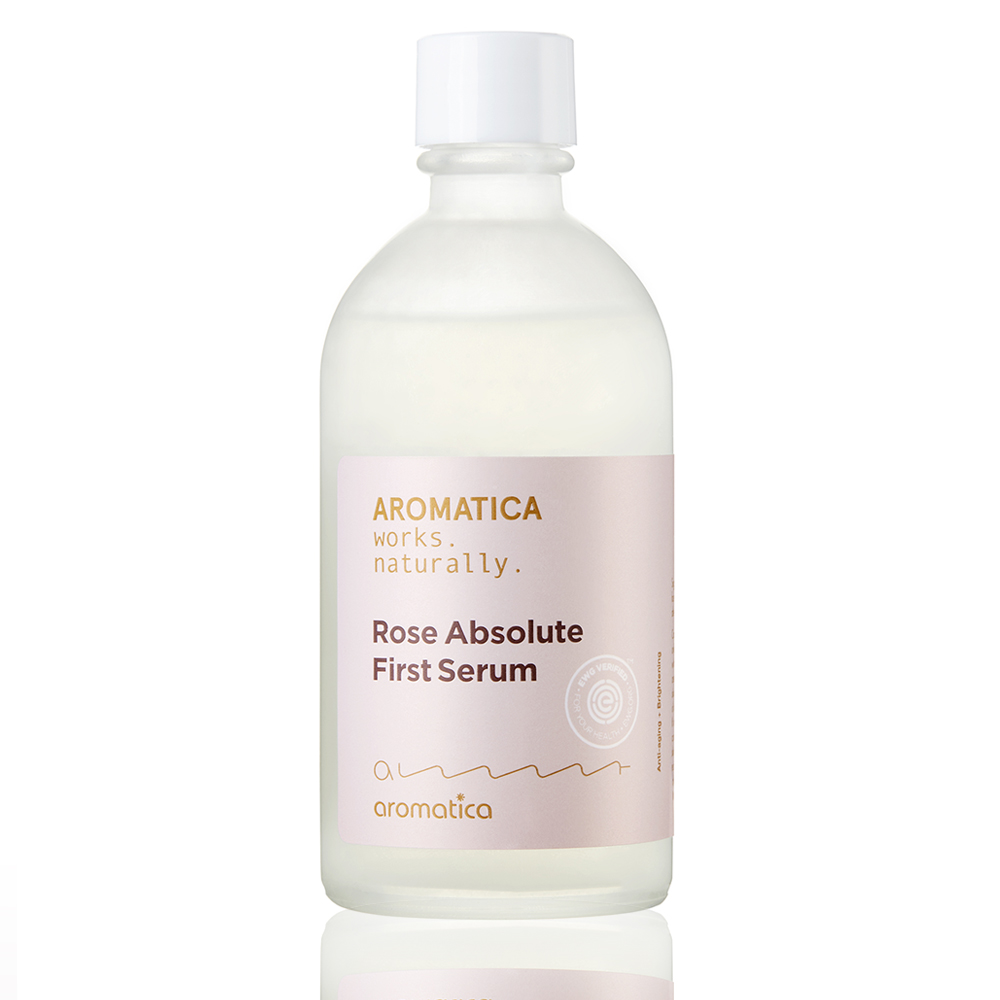 22. AROMATICA (EWG-VERIFIED K-BEAUTY)
This EWG-verified Korean beauty brand uses natural formulas and organic herb extracts to create effective, unique skincare. They have a wide range of beauty products that include hair care, suncare and bodycare. If you're looking for an organic K-beauty essence, their Rose Absoute Serum is a cult favorite.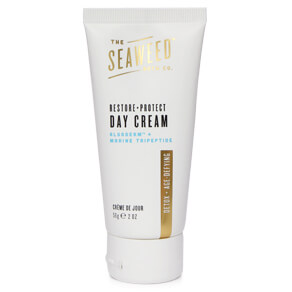 23. SEAWEED AND BATH CO
Founded in 2010 by Adam and Allison, The Seaweed Bath Co harnesses the power of sustainably hand-harvested certified organic seaweed off the coast of Maine to create proven, effective formulas that naturally detoxify, replenish, and protect skin and hair. They offer a wide range of face, body and haircare products and are widely available on-line and in-store (Target and Whole Foods stores, Amazon, iHerb, Thrive Market and more).  You can also check out my review here.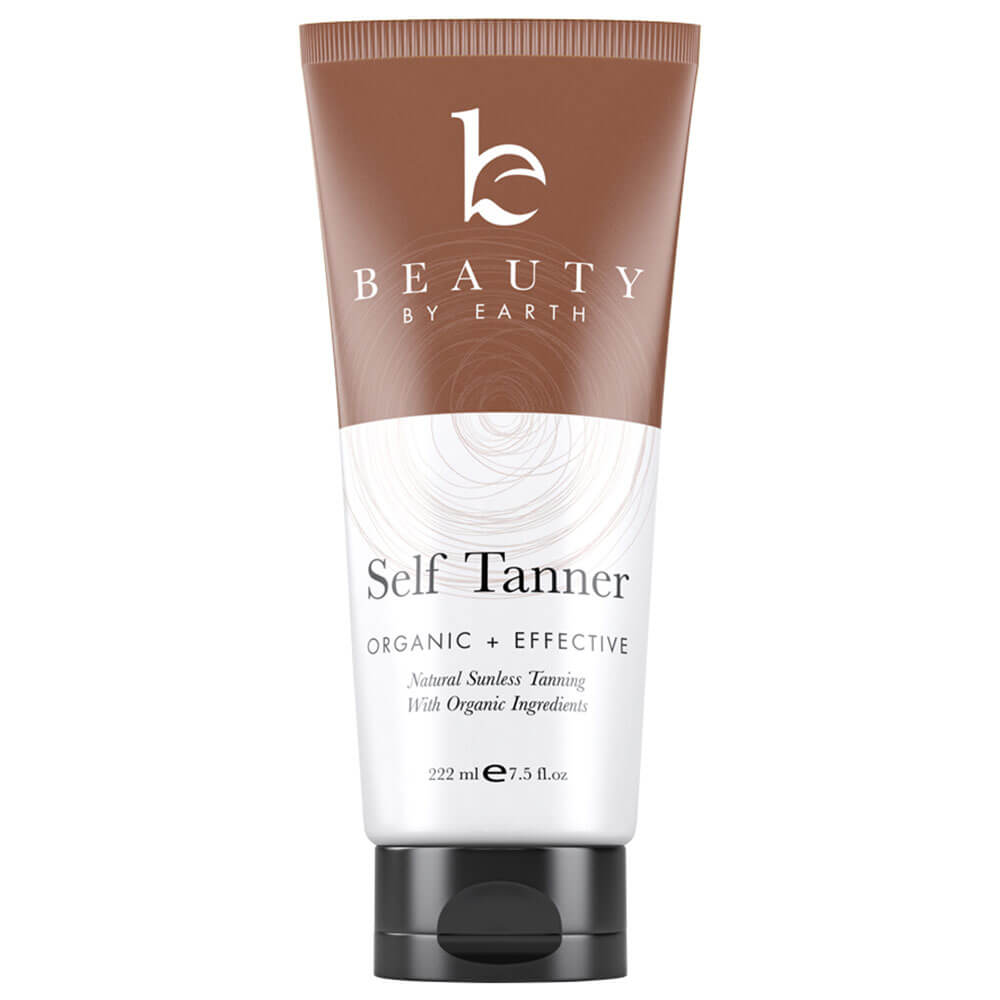 24. BEAUTY BY EARTH
Beauty By Earth creates natural and sustainably minded products that work – without any of the junk. They are most known for their natural looking, effective self tanner, but they also have a dozen other skincare products that you can find at online beauty store Safe & Chic and Amazon.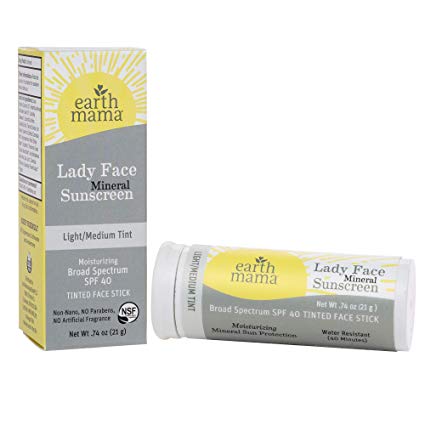 25. EARTH MAMA ORGANICS (30% off CYBERMONDAY)
Earth Mama offers a wide range of organic baby, mama, postpartum, pregnant and breastfeeding products to help women at all stages of their lives. I have not found a better tinted organic sunscreen stick than their LadyFace. Take 30% off for CyberMonday (no Black Friday deals) with code CyberMonday + Free Shipping til Dec 2, 2019.
Cyber Monday only: 30% off with code CyberMonday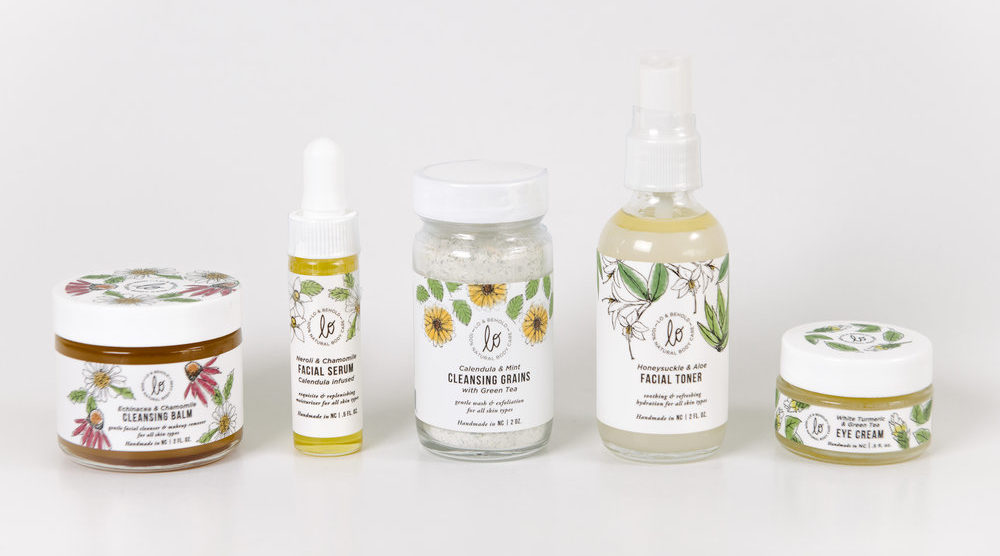 26. LO AND BEHOLD NATURALS
From facial care to body care and bug sprays to men's care, Lo and Behold Naturals has an diverse line of natural & organic products that are beautifully packaged while remaining budget friendly.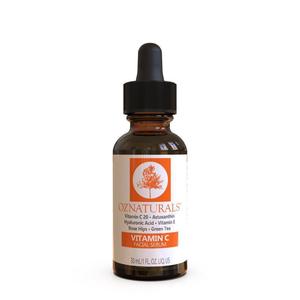 27. OZNATURALS
OZNaturals is a really, really affordable natural beauty brand with an extensive array of effective products. Some may include chemical preservatives, but they are great value for the price and effective. I enjoy their Vitamin C serums, cleansers and masks.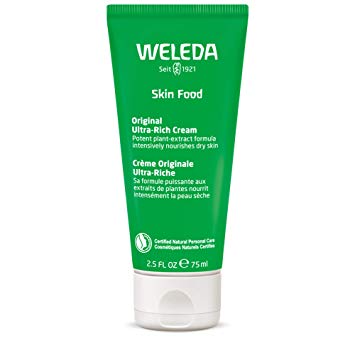 28. WELEDA
Weleda is a Swiss multinational making both beauty products and naturopathic medicines. You can't go into any drugstore, department store or pharmacy in Europe without seeing Weleda, most of the time with an entire wall section to themselves. They offer a wide range of skin, body, baby and wellness products at affordable prices. The packaging pales in comparison to other brands, but I'm a big fan of their Skin Food.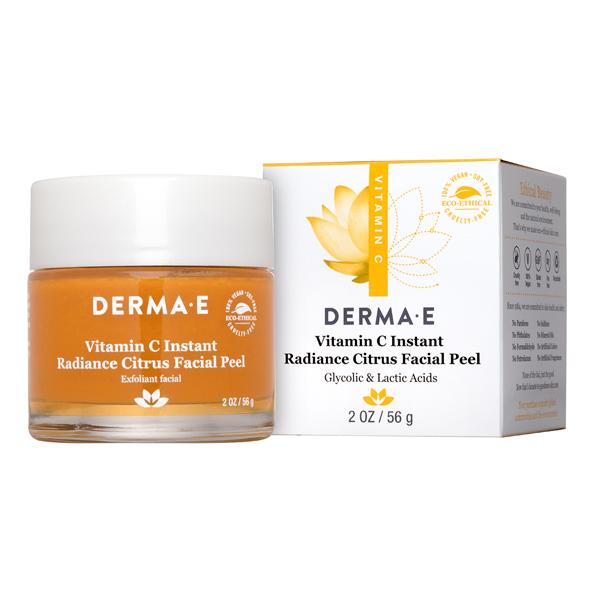 29. DERMAE
DermaE is an eco-ethical vegan skincare brand widely available across the health food stores and ULTA. Using natural and organic ingredients, they offer an enormous selection of skin, hair and body products, and even while affordably priced, have sales going on often. I have gotten to know this brand over the years through meeting their Marketing Director and other employees at industry events and they truly believe in transparency. Please note they do use phenoxyethanol.
30. GREEN TIDINGS
Green Tidings is an all-natural, vegan skin and bodycare line started by Jenny, who after losing her sister to cancer when she was 19, studied natural health and nutrition as a means of preventative health. Their products are nontoxic, vegan, cruelty-free and organic- made in a solar-powered facility and packaged by a nonprofit who provides meaninglful employment to people with disabilities. You can read my review here.
They recently came out with a well thought out line of skincare products and I greatly appreciate that water is not used as the first ingredient. Instead, the products are packed with certified organic ingredients like Organic Aloe Vera Leaf, Oat Bran, Myrtle Leaf, Palmarosa Leaf and more.

32. A'kin
A'kin is Australia's premier natural skincare line. They've been around for over 15 years and have affordable products that contain pure botanical active ingredients, many of which are certified organic. You can find them sold at Naturisimo, a huge online green beauty store that ships worldwide free.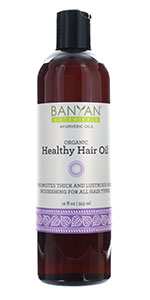 31. BANYAN BOTANICALS
Banyan was founded in 1996 in Albuquerque, New Mexico with the mission of providing the highest quality Ayurvedic herbs and products to Ayurvedic practitioners. They offer an affordable range of Ayurvedic oils, herbs, oral care, extracts and syrups. I love using their Ayurveda oils as hair masks to try to achieve the luster and healthy shine that Indian women are blessed with.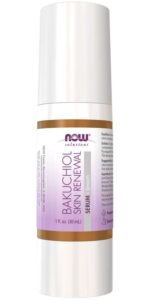 33. NOW Solutions
NOW Foods has been making natural products to help people lead healthier lives since 1988 and are famous for their vitamins, supplements and essential oils. While not all products are organic, they recently launched an impressively large line of clean beauty skincare products that I was able to try this year. If you're looking to DIY or need certified organic oils, this is a great line to look into. Please note some products contain phenoxyethanol.

34. MOROCCO METHOD
This is actually budget haircare and not skincare, but if you're looking for natural henna and other hair healing products that would fit a tight budget, give Morocco Method a try. They also offer a generous 25% discount to first time customers.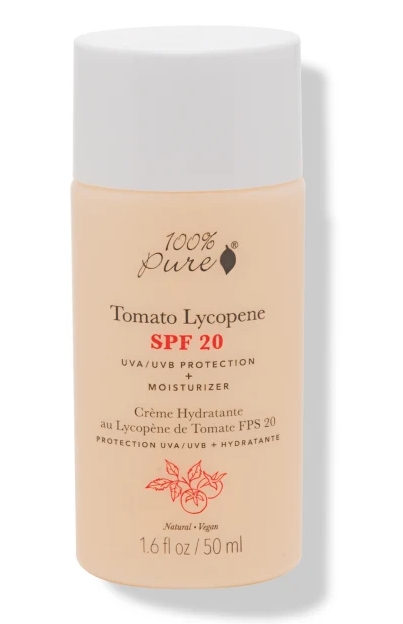 35. 100 PERCENT PURE $10 BLACK FRIDAY DEALS
I only consider 100% Pure affordable and broke girl friendlyduring their Black Friday sale when products can be up to 80% off. Currently they´re having their $10 deals where if you add $45 regular priced products to your cart you unlock a bunch of $10 items.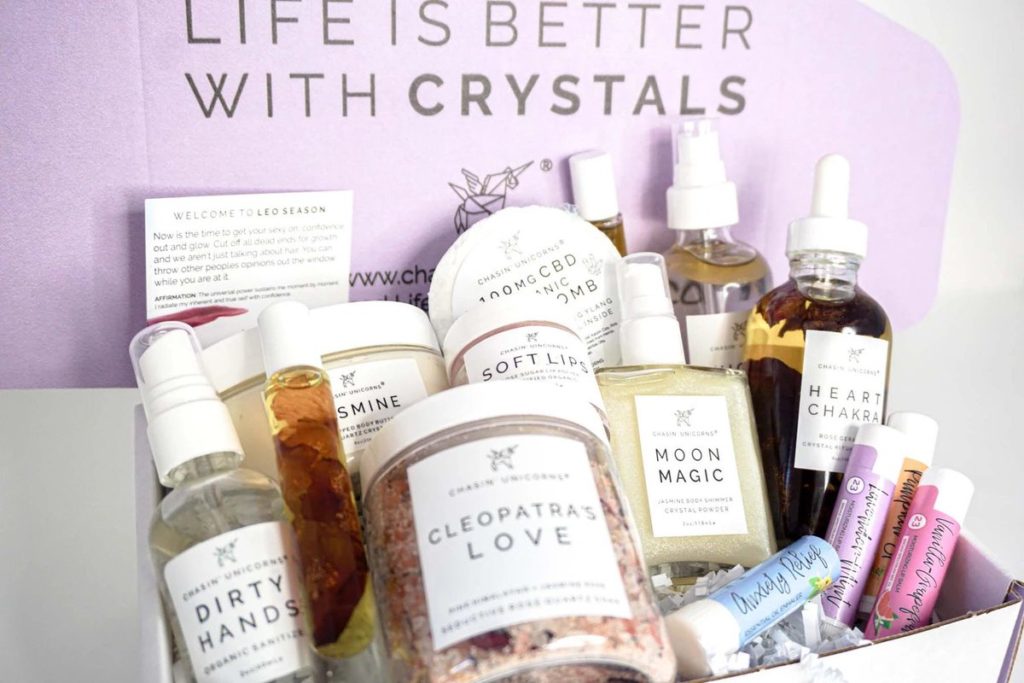 36. CHASIN UNICORNS (50-60% OFF)
A high-vibrational crystal infused line, Chasin Unicorns creates organic, vegan, non-toxic skin, bath, body and home products. Each product contains crystal powder, comes with a full sized crystal and in luxurious recycled/reusable packaging – impressive! Currently they're having 50% off across the site, making this line even more crazy affordable.
HONORABLE MENTIONS
The skincare brands below are affordable lines loved and recommended by the organic beauty community.
SEA EL
Sea El is a crazy affordable kelp-infused skin, hair and body care line that's made with a natural preservation system. They denote the exact percentage of organic ingredients in their products and use fermented Bull Kelp for easier penetration through the skin.
INESSCENTS BOTANICALS
Inesscents is an impressive organic company using only certified organic, wild harvested and fair trade raw materials. They have been Ital Certified since their birth in 2000, a B Corportation since 2008, Certified Organic since 2009 and Certified Fair Trade since 2014. Every material and every small farmer matters to them, from their organic farm that grows calendula and almonds to the West African village woen who produce their shea butter.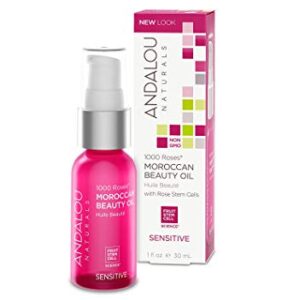 ANDALOU NATURALS
A longstanding natural skincare company, Andalou Naturals offers a line of  98% nature-derived, Non-GMO Project Verified, vegetarian and gluten-free products.  They have a cult following of fans who love their products but please note that they do use some questionable ingredients like Phenethyl Alcohol, which is why I consider this an Honorable Mention brand.
HAPPIE COCONUT
Happie Coconut is an Etsy shop offering 100% natural, homemade products from their small farm. They use their own organically grown Comfrey and use locally sourced ingredients when ever possible.
BRANDLESS
BRANDLESS offers broke girl-friendly, natural beauty products free of synthetic fragrance and 400 other toxins. They have a huge selection of health, wellness, baby, beauty, food, cookware, CBD and pet products. The entire food assortment is non-GMO and over half is certified organic. Get $10 off with this link (this also gives me $10 off).
MAELOVE
Started by MIT grads, MAELOVE is a radically affordable skincare line priced entirely under $30. Their cult favorite Vitamin C serum is considered a direct dupe of the Skinceuticals Vitamin C E Ferulic Serum. Please note this line does use phenoxyethanol & Disodium EDTA in some products.
THE ALL NATURAL FACE
The All Natural Face offers vegan, cruelty-free and clean cosmetics with a focus on mineral makeup and pure skincare. Their makeup does not contain any bismuth, talc, carmine, silk powder, or D & C Lake colors and they try to use USDA certified Organic ingredients. Their packaging is very granola but the prices are insanely low.
ESTELI BEAUTY
Handcrafted in small batches in Northern California, Esteli offers premium skincare made with only high quality natural ingredients.
BUDGET ORGANIC MAKEUP
Please note these makeup brands may include organic ingredients, but they are not certified organic brands. They are commited to making all natural and nontoxic makeup products at reasonable prices.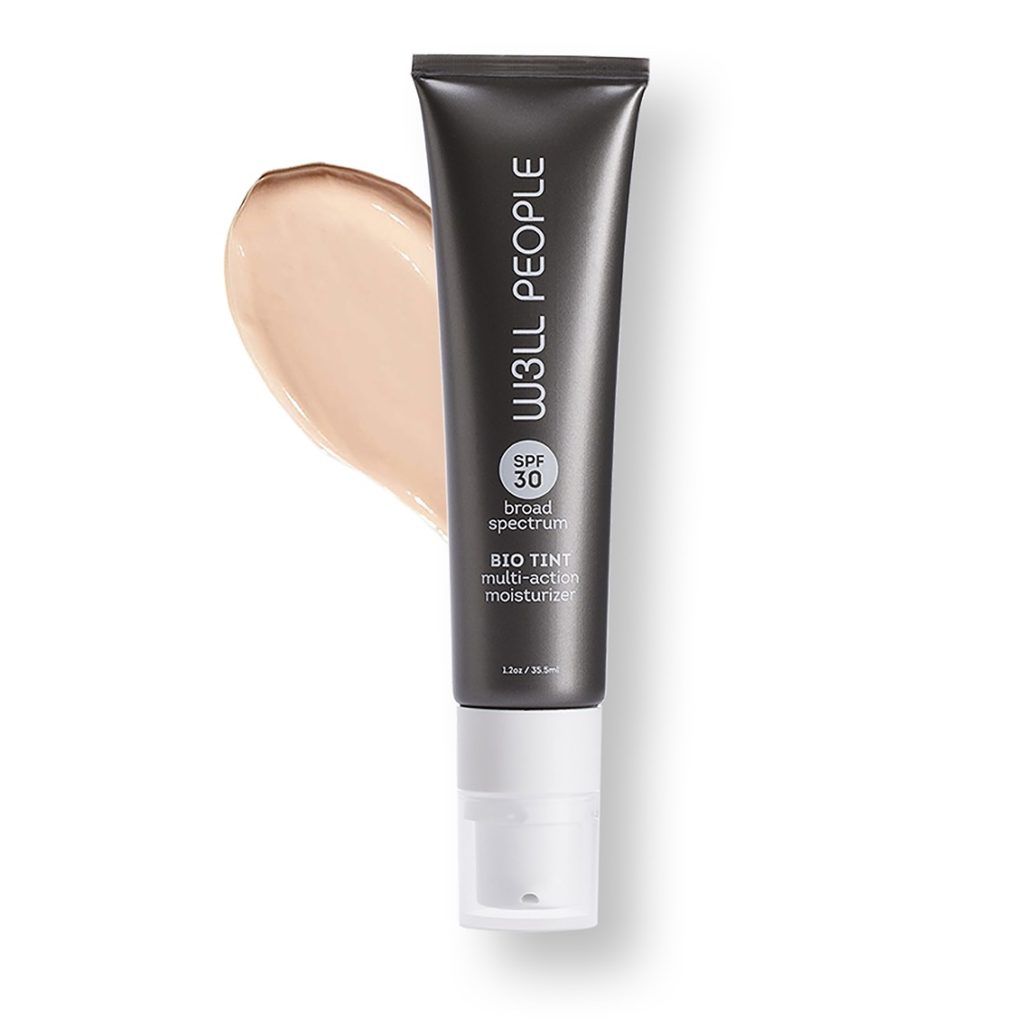 37. W3LL PEOPLE
W3ll People is probably the best truly affordable natural, clean makeup lines and the most accessible. They are sold across Target and most products are under or around $20. They pride themselves in premium natural ingredients tested for superior performance, innovative botanical complexes and hydrating formulas. Read my full W3ll People review here. Some of my favorite W3ll People products are: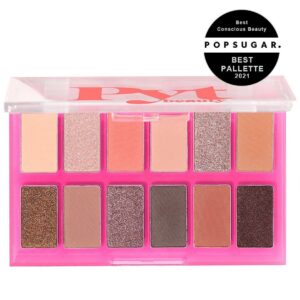 A newcomer to the clean beauty scene, PYT Beauty adopts a lean, non-toxic, & natural approach to beauty that starts from the inside out. They believe in real ingredients that provide real results, and are already available at ULTA and Credo Beauty. I was able to meet them at Indie Beauty Expo 2019 and see the whole line in person as well as take home a few goodies to try.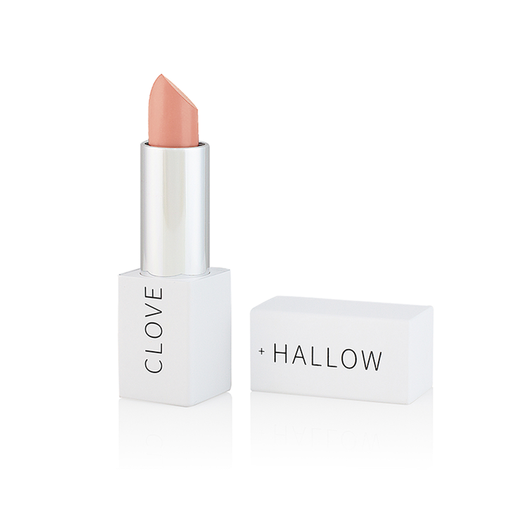 39. CLOVE AND HALLOW
Clove and Hallow is a clean makeup brand that combines both natural and synthetic ingredients, like Kosas and ILIA do, but at low prices. They offer professional makeup that performs like conventional classics. I was not a fan of their new Flex Lash mascara or Lip Glosses but I do love:
Tiered sale (see Black Friday Guide here)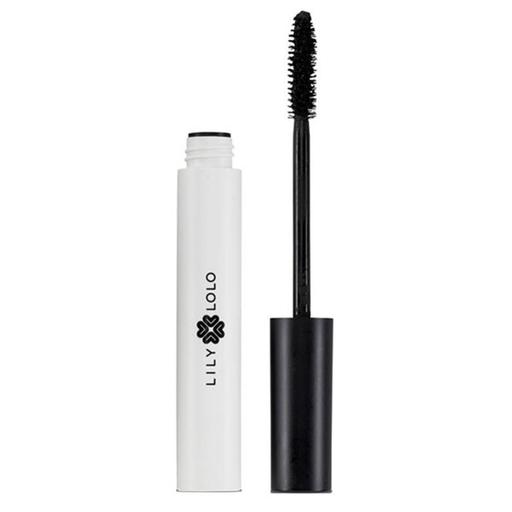 40. LILY LOLO
Based in England, Lily Lolo makes thoughtfully formulated, luxurious natural makeup. They pioneered the clean beauty movement with healthy, high-performing, beautiful cosmetics without compromise.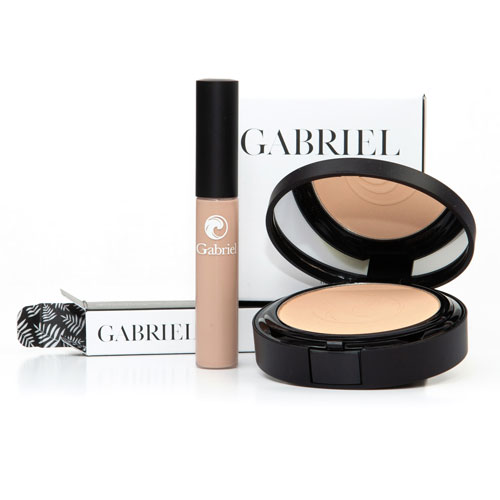 41. GABRIEL COSMETICS
GABRIEL offers organic skincare and vegan & gluten-free cosmetics at affordable prices and prides itself on transparency and integrity. They have a brand new more luxe look with the same low prices. I really liked their lipsticks, which comes in 27 different shades, and multi pots.
 

 

Voir cette publication sur Instagram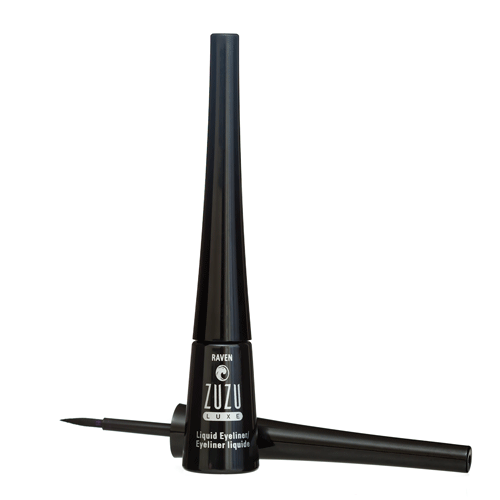 42. ZUZULUXE
Zuzuluxe is the sister brand of Gabriel and is slightly more luxurious than GABRIEL but just as affordable. Their Liquid Eyeliner is under $16 and oone of the best products in the entire line.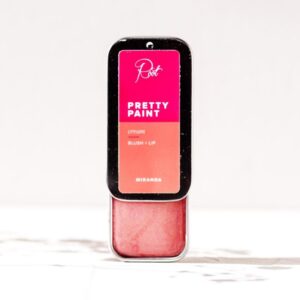 43. ROOT
Root creates natural, organic, mineral makeup & skincare products without any fillers or harsh irritants. They're highly affordable and have an endless number of shades available to choose from. They might not have the most luxurious packaging, but they more than makeup for it in pigment and quality.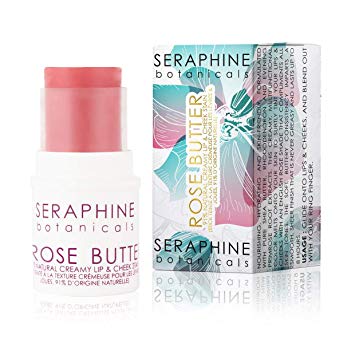 44. SERAPHINE BOTANICALS
Seraphine Botanicals is a skincare and makeup brand making products that are nutritious, organic, using fair trade ingredients, and sourced sustainably & responsibly.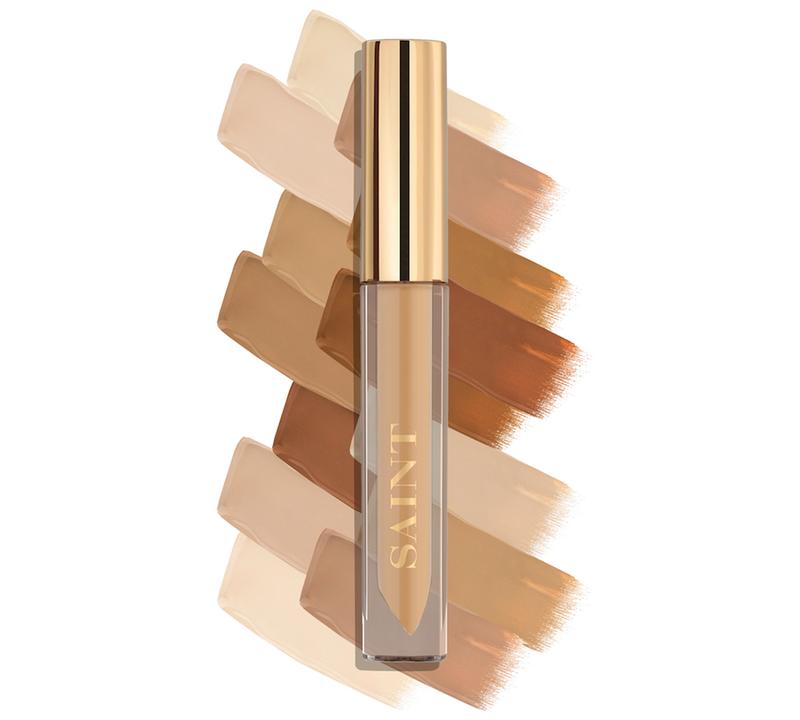 45. SAINT
Saint makes gluten, cruelty, and toxin free luxury makeup designed for light and dark skin tones and for long wear. They have a new high-end look but their prices remain affordable, especially with code OBL saving 20% off sitewide. They also have an OUTLET section while their supplies in the old packaging last.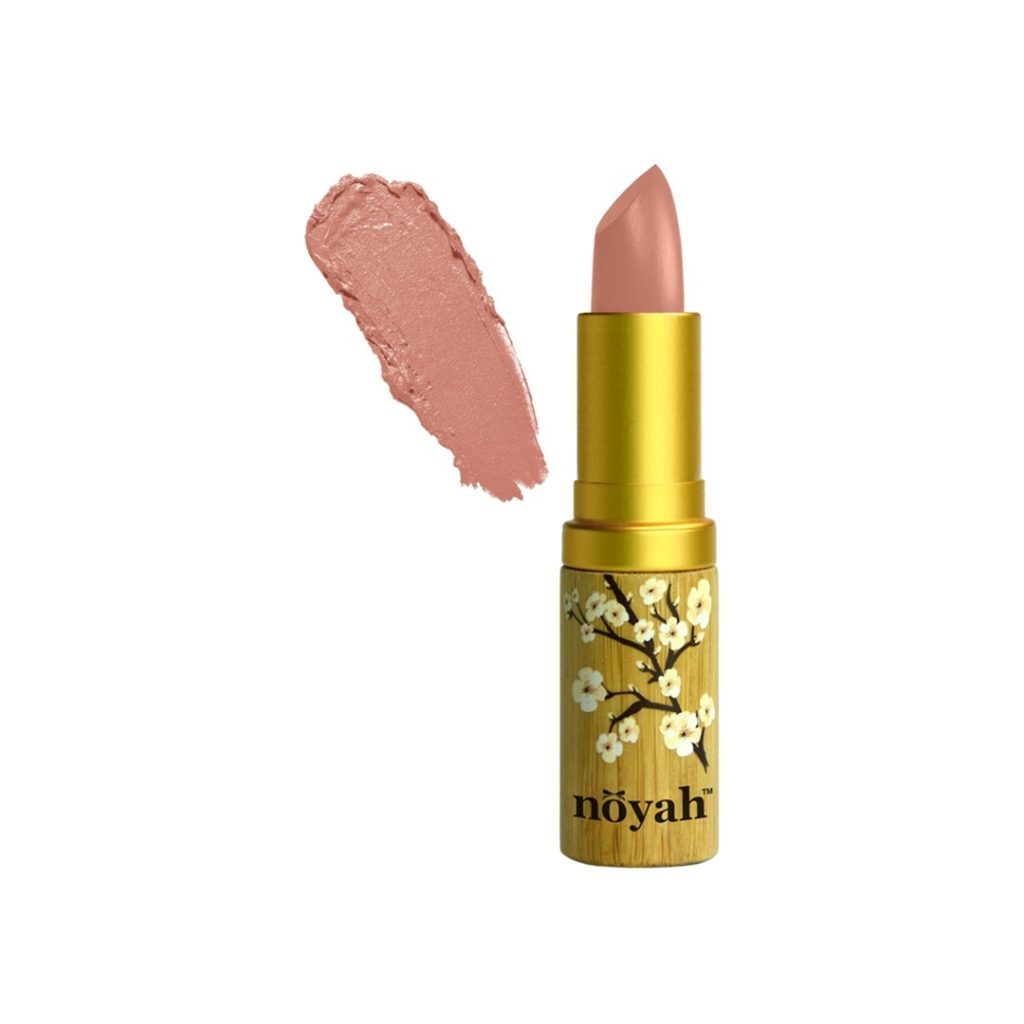 46. NOYAH COSMETICS
A new brand I discovered at Expo West, Noyah Cosmetics make food-grade and natural lipsticks and lip glosses in a variety of fun, wearable shades. They use ingredients like Coconut Oil, Cocoa Butter and antioxidant rich Vitamin E and package them in beautiful, earth-friendly bamboo.

INNBEAUTY PROJECT
Gen Zer brand INNBEAUTY Project creates on-toxic, affordable, effective, skincare and makeup that is cruelty-free & vegan for the next generation of iNNdividuals. Their Pimple Paste is the star of the line, but they have a fun line of makeup products that will probably expand in the coming years. The INNBEAUTY Project Face Glaze and Lip Glaze that comes in five shimmery shades are two products to look into.
BUDGET MINERAL SUNSCREEN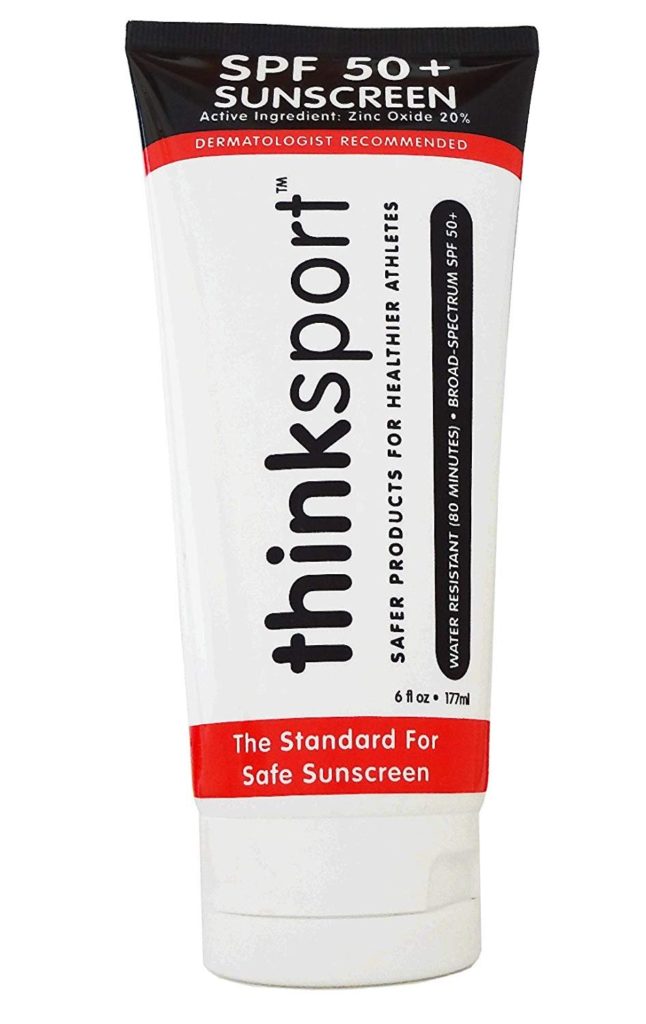 47. THINKSPORT BABYSPORT
SPF 50, under $12, delicious pineapple scent that's pleasing to women, babies and men alike, and pure ingredients makes this sunscreen a must have for any broke girl who needs a good organic sunscreen.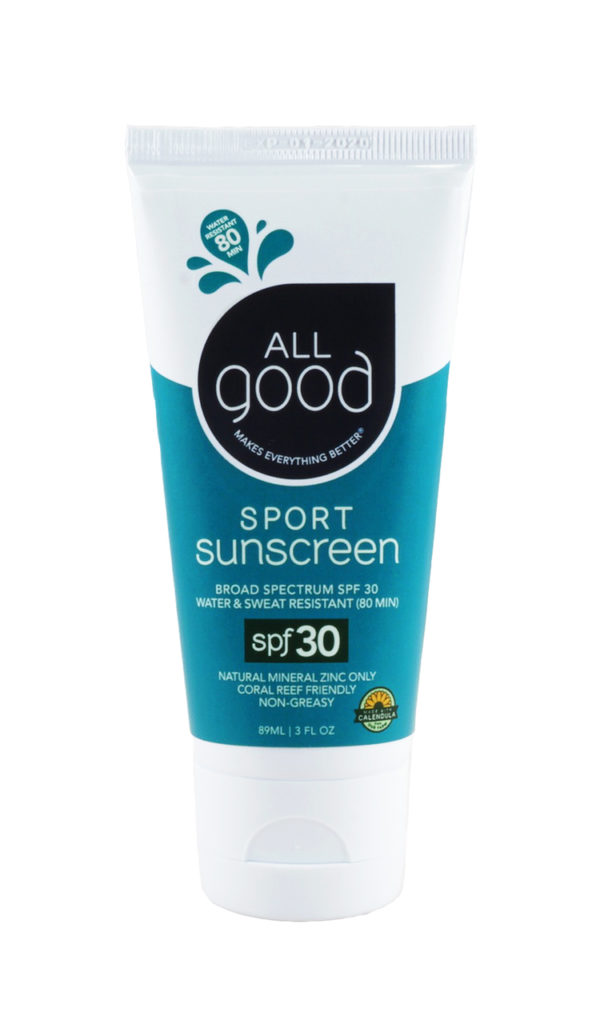 48. ALL GOOD
All Good started with Caroline, a massage therapist and outdoor enthusiast who, after working in emergency care on an ambulance, had the vision to create a product that would harness nature's power to heal. She first developed what was to become All Good Goop healing balm in 1997 on a northern California organic family farm where she lived and worked. They're now headquartered in Morro Bay, California where they work by their organic farm which provides food for the team and Calendula for All Good products.
All Good offers deodorants, sunscreens, healing salves and lotions but they are most known for their deodorants and sunscreens. I got to meet this team at Natural Products Expo and they are so kind and friendly.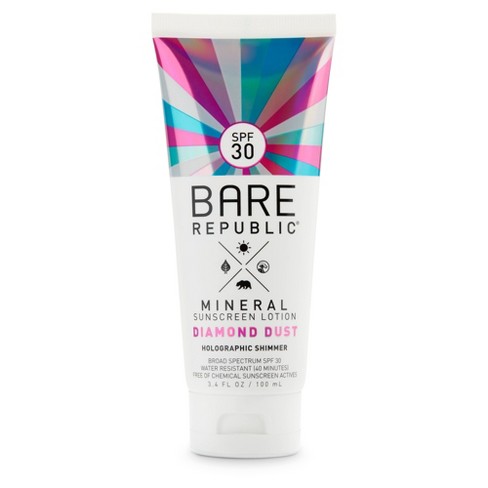 49. BARE REPUBLIC
Available at Target, Ulta & many drugstores, Bare Republic offers cruelty-free sunscreens combining antioxidant-rich oils, plant extracts, and non-nano mineral actives Zinc Oxide and Titanium Dioxide. Almost all sunscreen sticks are priced under $10, lotions under $15 and the whole line under $20.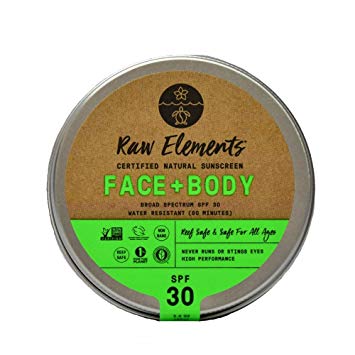 50. RAW ELEMENTS
Raw Elements certified natural sunscreens are safe and effective using only certified natural, reef-safe ingredients. Though these are priced a little higher than the other sunscreens mentioned here, code OBL can save you a few dollars at checkout.

51. Babo Botanicals
This affordable natural sunscreen brand made for both babies, kids and adults is specially formulated for sensitive and extra sensitive skin. If you find that most sunscreens don't agree with your skin, see if Babo might work for you. 
My affiliate code OBL at Skinstore will save you 25% off sitewide including all Babo Botanicals products they carry.

52. Native 
Native might be most famous for their deodorant, but in 2021 they launched a line of four mineral SPF 30 sunscreens in both unscented and fruity scents. Native sunscreens are all $20 or less.
BUDGET ORGANIC BEAUTY BRANDS IN EUROPE
For my Europe gals, below are broke girl friendly European brands from various countries like the United Kingdom, Germany, Lithuania, France and more. Some of these brands I have tried and recommend while others are highly recommended by OBL members in Europe, including fellow Germany-based green beauty blogger Rachael of The Green Edit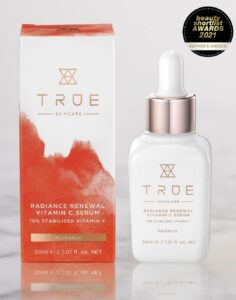 51. TRUE SKINCARE
Award-winning and mission-driven, True Skincare's goal is to make certified organic, waterless, efficacious products accessible to all. With the founder's background in beauty marketing, she's seen firsthand what it costs to actually make products versus what they are sold for, and she made a conscious decision to reduce margins to make organic skincare accessible to everyone. Highly elegant, beautiful packaging, certified organic ingredients and super affordable prices – True Skincare ticks all the boxes.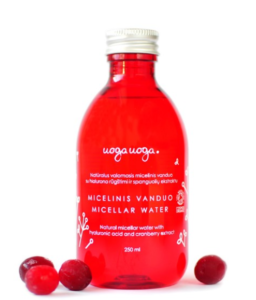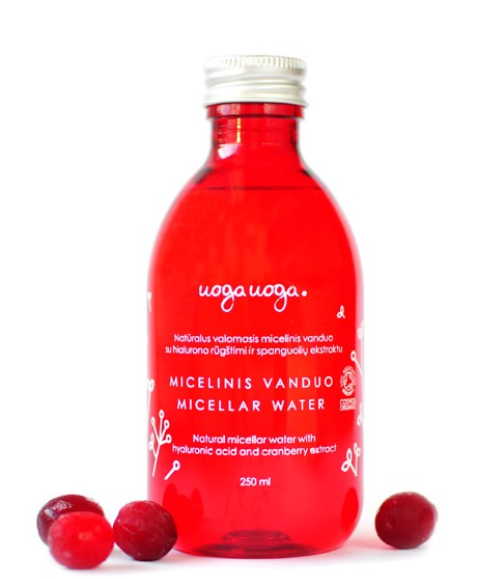 52. UOGA UOGA
Created by two passionate friends & broke girl friendly, Uoga Uoga is all about natural, true, handmade and always fresh beauty. They only choose ingredients of the highest quality: natural unrefined oils, clays, flower waters, Lithuanian honey and herbs, organic essential oils. And their make-up line is created using natural minerals and it is further enriched with pure Baltic amber. Uoga Uoga is recommended by fellow green beauty blogger Rachael based in Germany of @the.green.edit!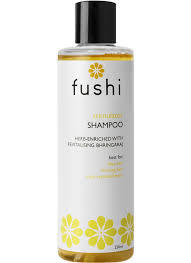 53. FUSHI
Fushi is a brand I tried and loved whiel living in Europe. They offer pure, ethical health and beauty products formulated with ingredients sourced from the most ethical producers and freshly blended in their London workshop. They're available worldwide with free shipping via Naturisimo.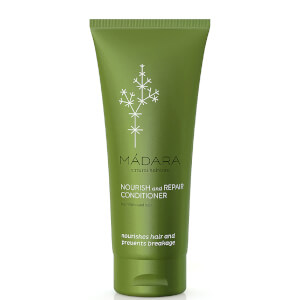 54. MADARA
Despite its Latvian origins, Madara is sold in 80 countries worldwide and have greatly expanded their organic skincare line to include luxury makeup. They believe in using pure, raw and precious ingredients that pay homage to their Nordic roots.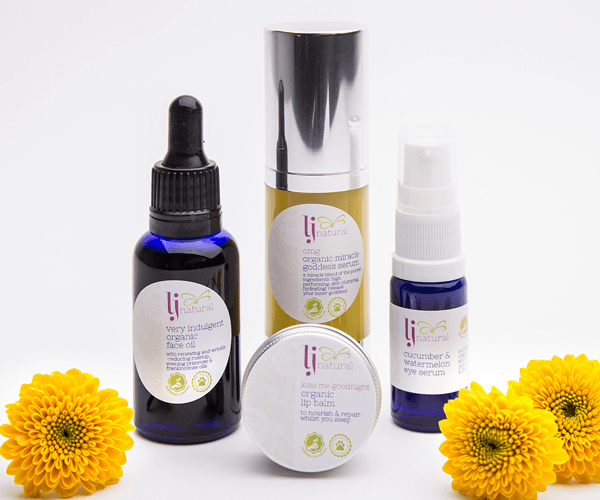 55. LJ NATURAL
Founded in 2009 by Lisa, a qualified clinical aromatherapist, after experiencing years of skin problems and eczema. LJNatural uses the highest quality ingredients (certified organic, wherever possible) and freshest essential oils to create their products. Ingredients are ethically sourced and wherever possible we support other small UK companies.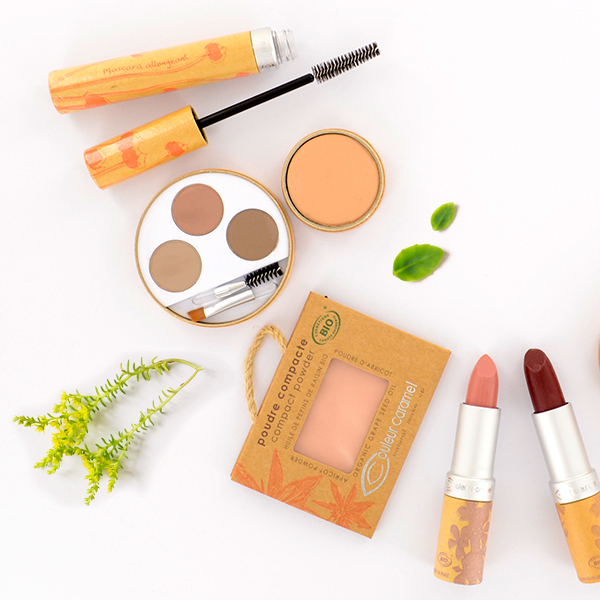 56. COULEUR CARAMEL
French at heart but global in reach, Couleur Caramel is an eco organic makeup brand with a slew of certifications. Most products are certified organic by ECOCERT or QUALITE FRANCE and all come in eco-designed packaging. For physical locations visit here.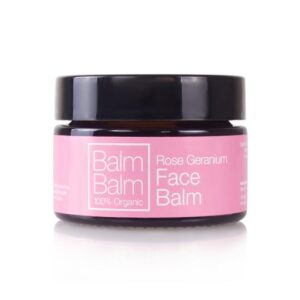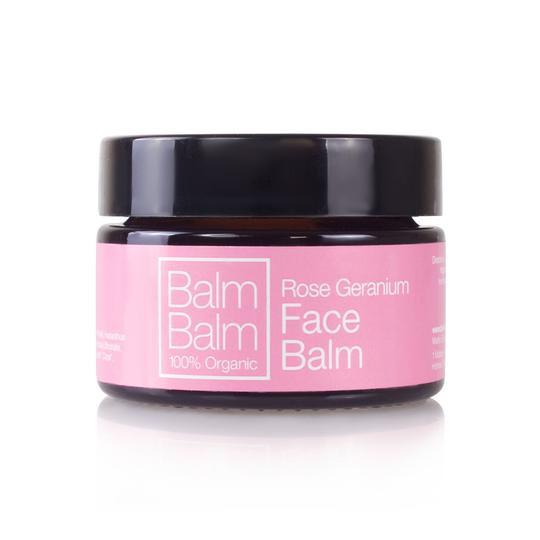 57. BALM BALM 
Balm Balm makes 100% Organic skincare, face balms, floral waters, serums, oils, mother, baby, natural perfume and aromatherapy blends in Yorkshire and they´re extremely broke girl friendly. They pride themselves on being gentle enough for the most sensitive skin. Take 40% off with code FRIDAY40 for Black Friday. Free shipping worldwide offered for orders over $25.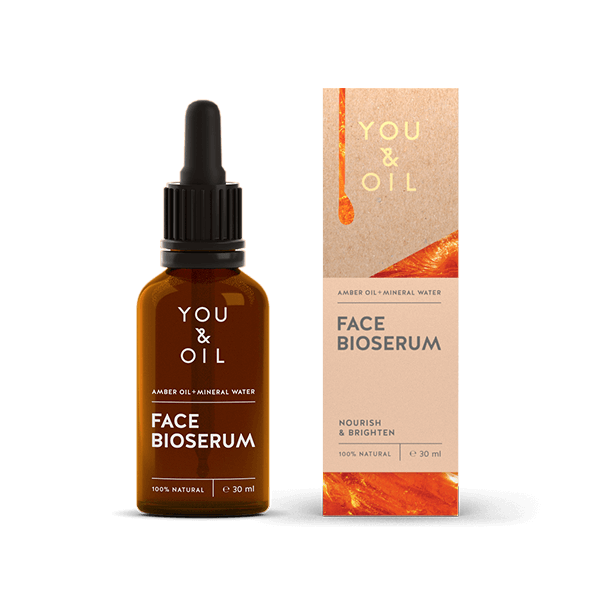 58. YOU & OIL
You & Oil has an EcoCert certification under its belt and with an enormous range of 150 holistic products for beauty and health. Their extensive line of skincare, beauty shots, kids aromatherapy, oral care, CBD and more contain ecological oils, essential oils, plant extracts, and scientifically provven bioactives. They´re also passionate activists for transparency in the beauty industry and are among the founders of the International Wellness Cluster, which aims to ensure a higher level of transparency in the market of beauty products, where around 75% of remedies marked as natural ones actually include synthetic and chemical ingredients in their composition. For my broke girls, be on the lookout for their amazing sales too!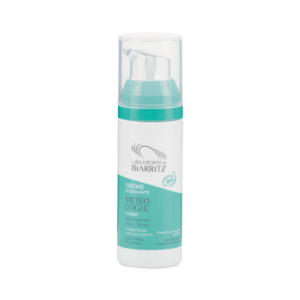 59. LABORATOIRES BIARRITZ
 A line of organic skincare, suncare and skincare products, Laboratoires Biarritz is certified organic under the Ecocert and Cosmos standards and have the CosmeBio label. Their products are up to 96% organic, going above and beyond the industry standard of the organic label, and they are entirely made in France, using French suppliers and production predominately based in the Pyrenees-Atlantiques. With ocean lover founders, they use patented active ingredients that come from Gelidium sesquipedale, a red seeweed that is specific to the Basque coastline.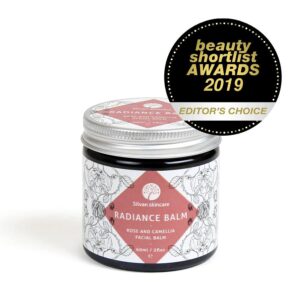 60. SILVAN SKINCARE
Based on the Welsh borders, award-winning Silvan Skincare hand blends the highest quality organic and sustainable ingredients in small batches to ensure fresh ingredients and maximum goodness. Their ethos is to create products that are truly natural, which don't irritate or harm your skin or the environment. Best of all, they're super affordable.