Fernweh Editions Candle Review
Fernweh Editions is a clean candle brand inspired by travel and fragrance. The combination of these two passions has resulted in candles that evoke a sense of fernweh, the German word for "longing for faraway places." Their scent families are divided into regions: New England, Alaskan Forest, France, London and more. If travel is a passion of yours, these candles might be right up your alley.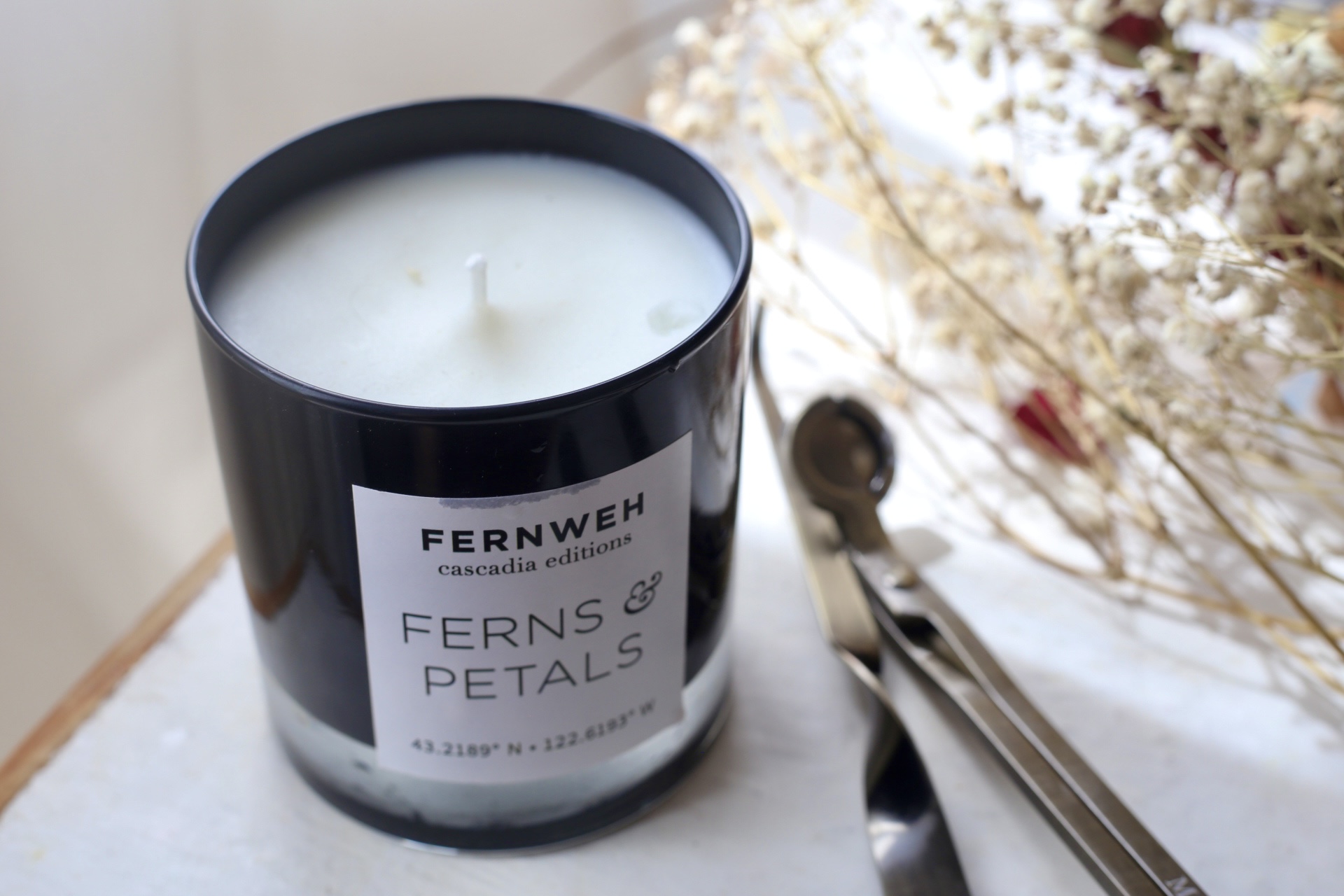 Fernweh Editions uses a soy wax blend and are hand-poured in small batches by expert candlemakers.
The fragrance throw is decent as the scent is powered by fragrance oils. The wick is a cotton core self trimming wick that ensures a smooth burn.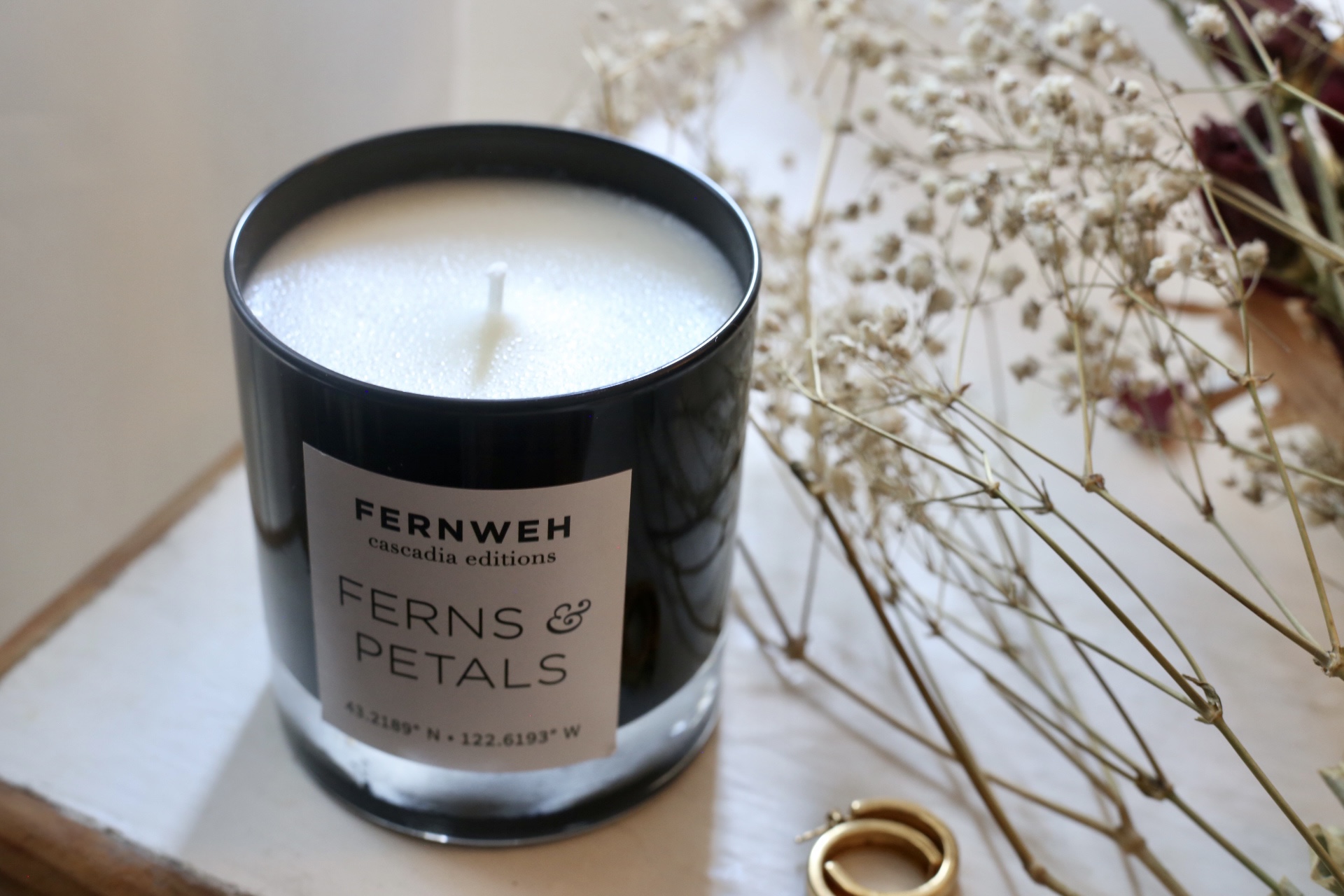 Ferns & Petals is part of Fernweh's Casacadia collection inspired by the Pacific Northwest. The scent starts with top notes of dewy fern and peach before moving to heart notes of orange flower, violet leaves, and cyclamen petals and concluding with base notes of musk and vetiver. Overall, you get a green floral with a hint of earthiness.
They come in a beautiful glass jar you can use as a drinking glass once you remove the remaining wax and label sticker.
BOGO 50% Off
Take advantage of their Cyber Week sale of BOGO 50%.