NuShape Lipo Wrap Review with Before & After Photos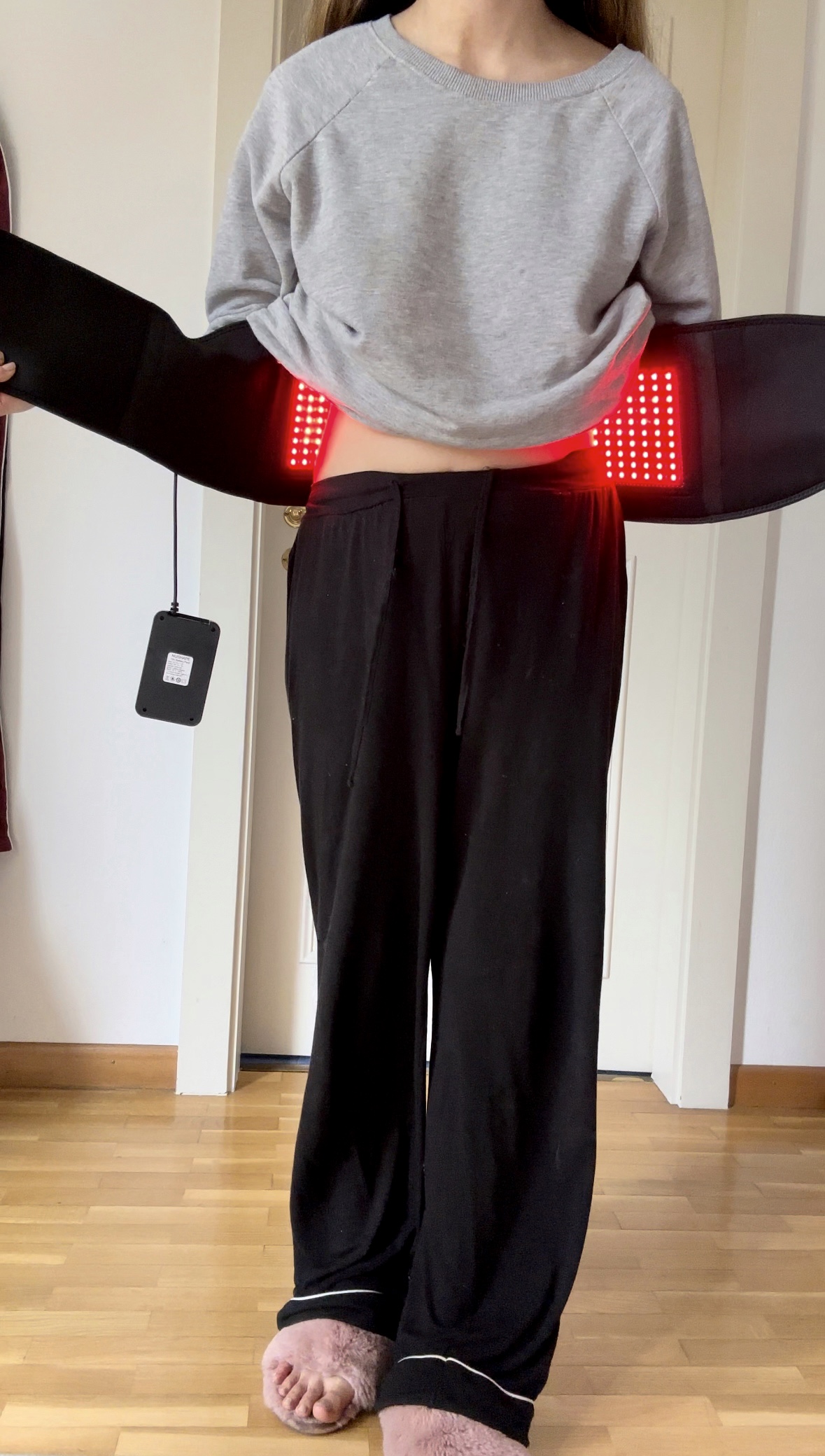 I wanted to give an honest review of the Nushape Lipo Wrap that didn't involve me eating any differently or adding more exercise to my routine while testing out this red light therapy wrap. The main selling point of this Lipo Wrap, as you can infer from its name, is that it can target stubborn areas of fat for targeted fat loss. The secondary benefits of the wrap is the usual benefits of red light therapy which are muscle recovery, cellulite reduction, inflammation and pain relief.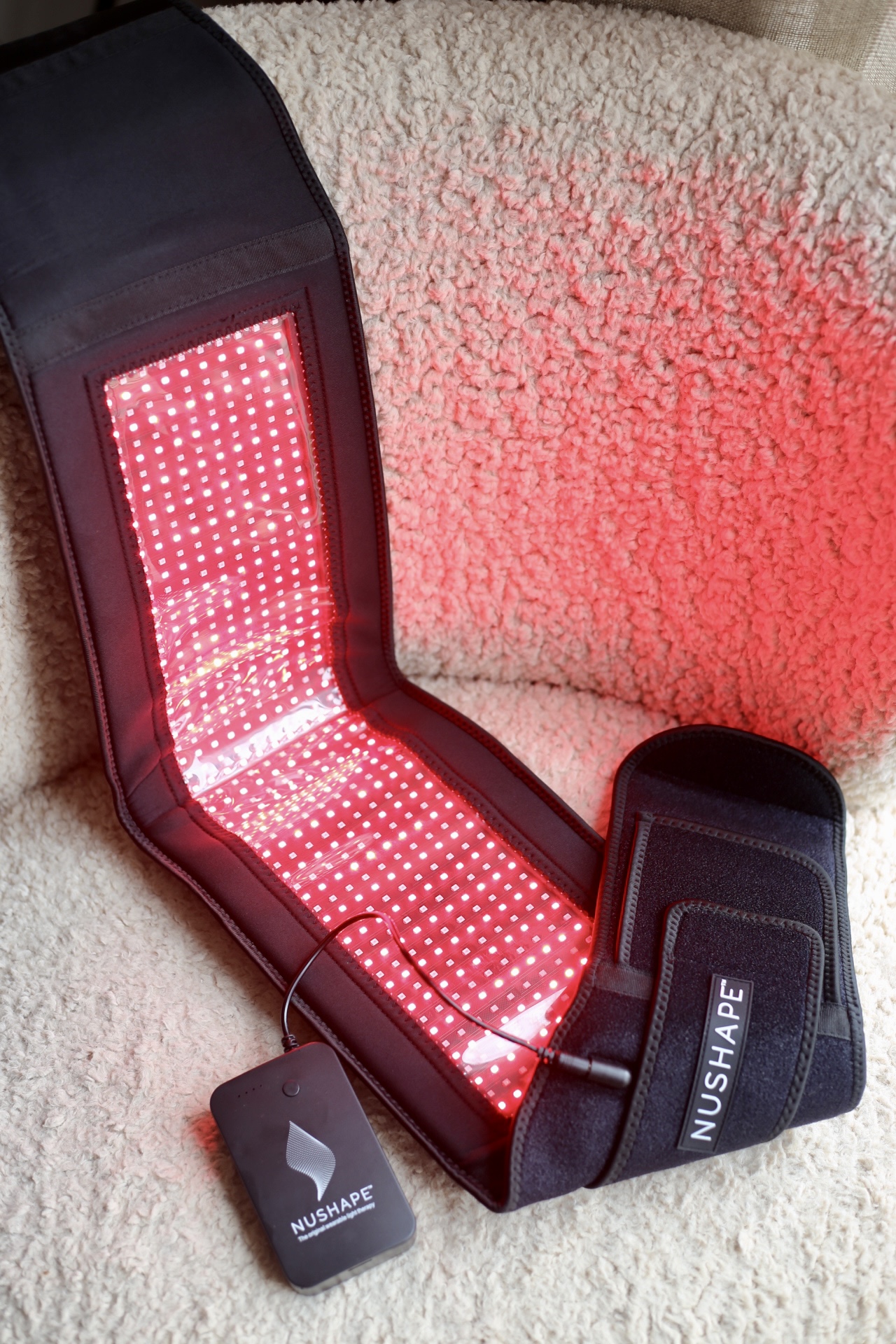 What is the Nushape Lipo Wrap?
This wearable LED red light therapy device features 600 clinical strength LED diodes with red and near-infrared wavelengths to drain toxins from fat cells, burn calories, rev your metabolism and increase ATP production.
I normally use red light therapy for my skin, but the original use of this technology was for health and wellness.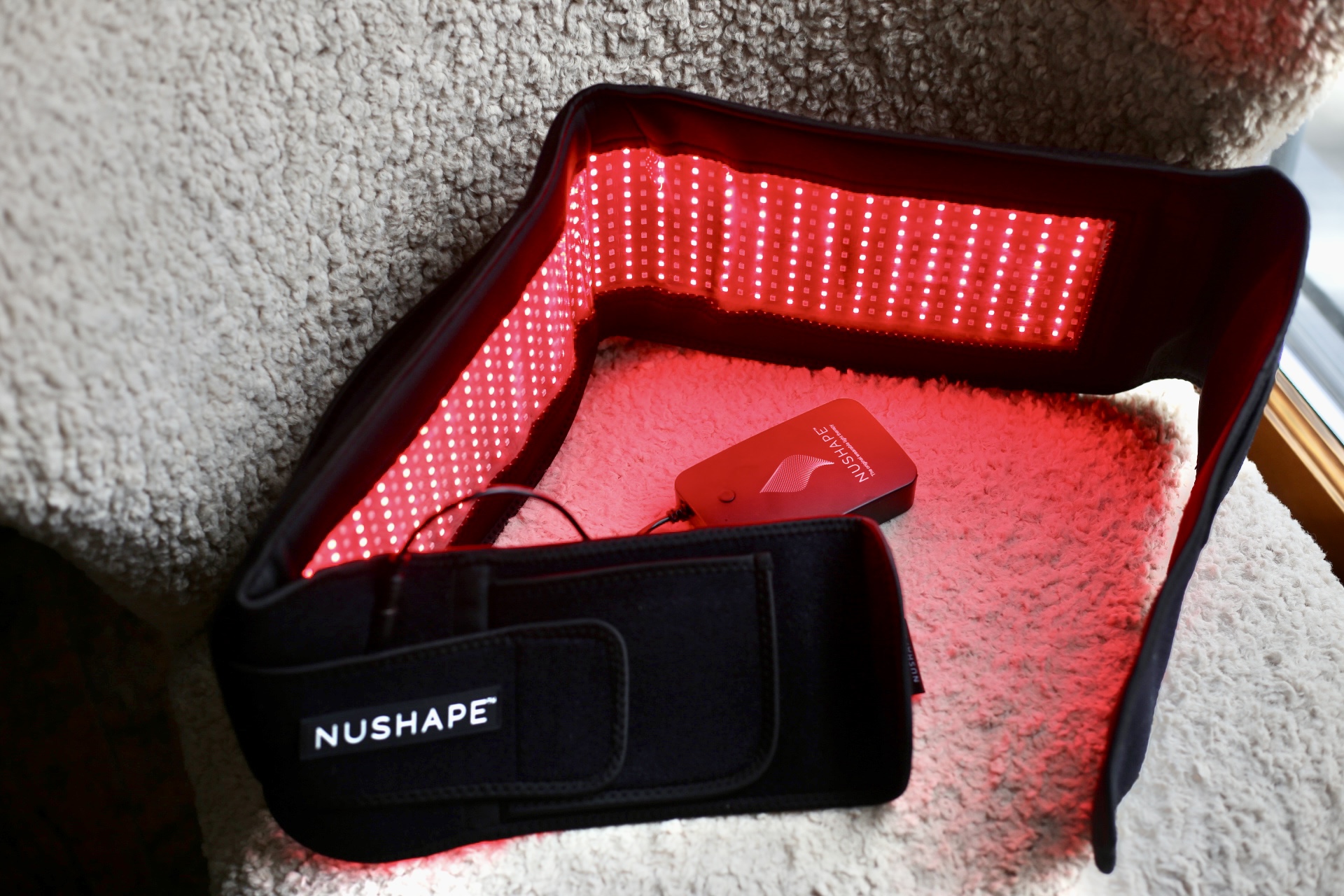 LED red light therapy also works to provide:
• Fast and effective lipolysis of the fat cells for fat loss and detoxification.
• Reduction of the appearance of cellulite.
• Recovery from workouts in half the time.
• Increased collagen formation for skin rejuvenation.
• Decreased inflammation.
• Boosted lymphatic drainage.
No matter how hard you try, often it's hard to shift fat from stubborn areas. Science shows poor blood flow can be responsible. The Nushape Lipo Wrap's 635nm red light waves both increase circulation, and most impressively, trigger the release of fatty acids from fat tissue. This is called lipolysis, draining toxins out of the cell in a safe way.
Non-invasive and EMF-free
Nushape Lipo Wrap is non-invasive and surgery-free. Its advanced 635nm wavelengths are safe and EMF-free, and have been FDA-approved for circumferential inch loss.
Does Nushape work?
It's hard to tell for me personally as I don't have significant enough fat deposits to be able to tell much of a difference.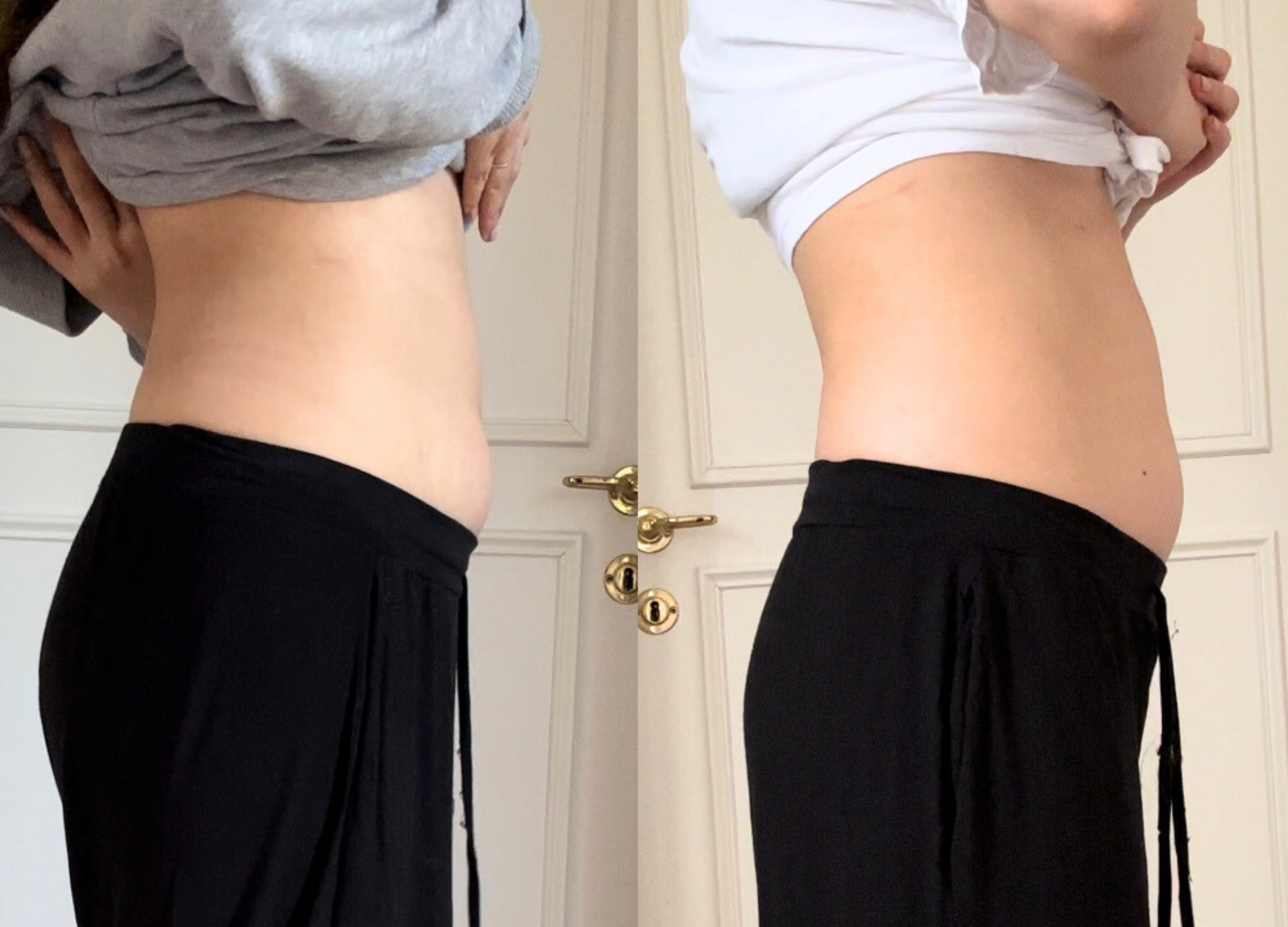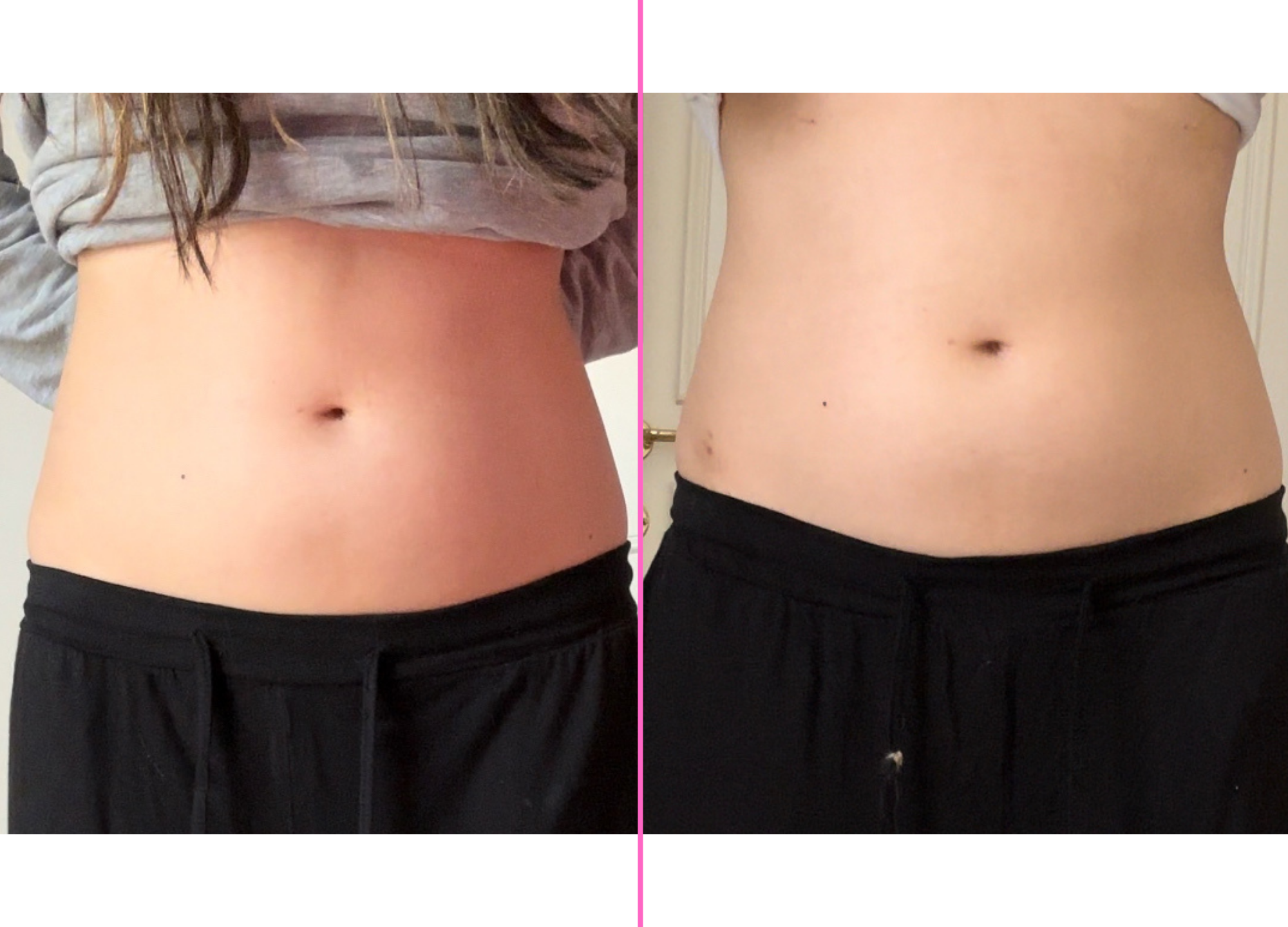 Nushape Before & After Photos
The left side is before I started my Nushape treatments and the right is after 5 sessions (days). I've relaxed my stomach in all photos. I feel like there might be a subtle difference so I'm going to continue for another few weeks and see if there might be a bigger difference.
I don't think you will see a visible difference unless you have large enough fat deposits or you're using it as part of an entire fitness / diet regimen.
Affiliate discount code OBL saves $50 on the Nushape Lipo Wrap.