Spoken Flames Candle Review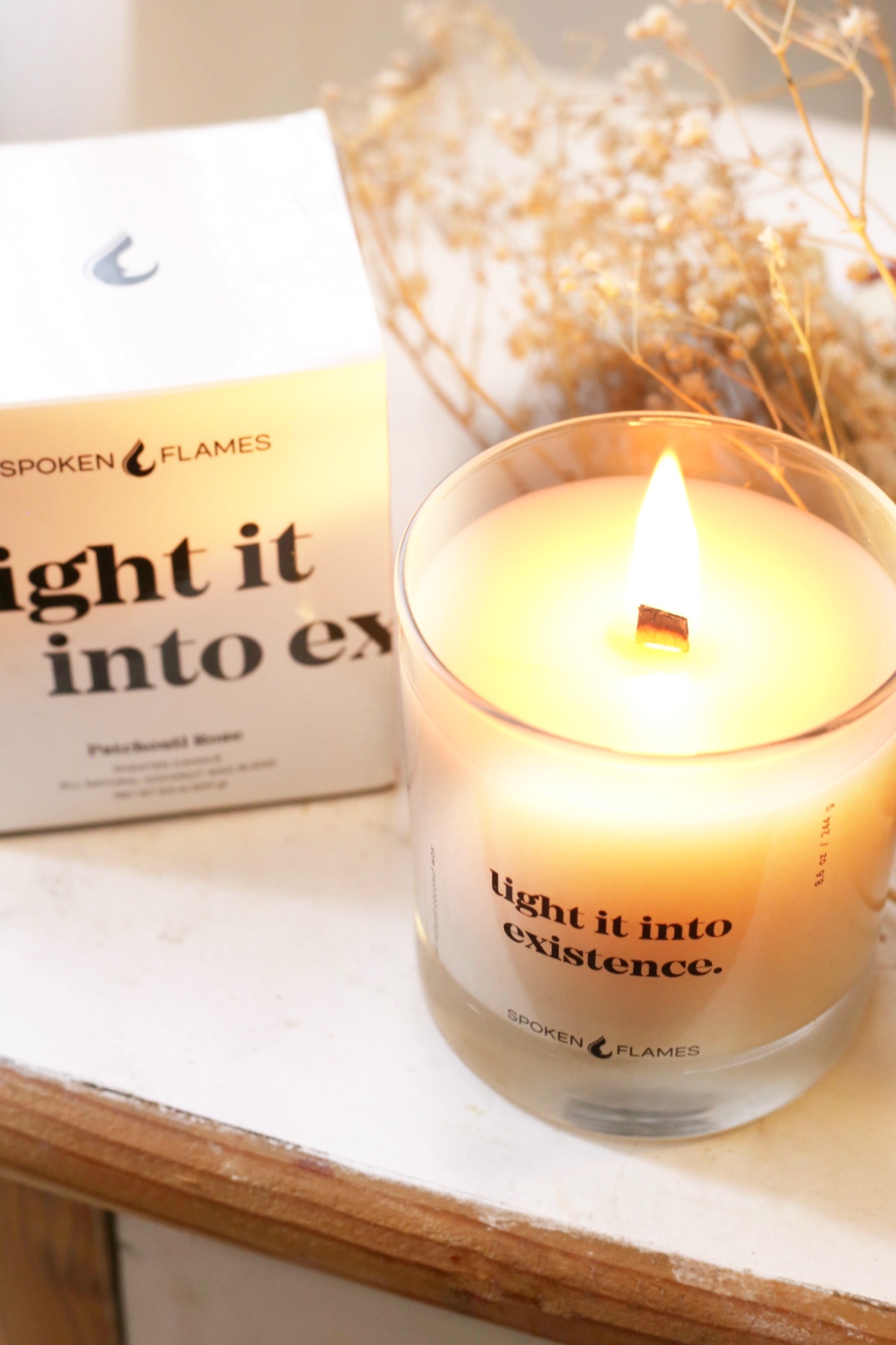 Spoke Flames review: Unique in many different ways, Spoken Flame is a a multi sensory candle that engages your senses of smell, sight AND sound. So what does this mean exactly? Smell from the beautiful blend of essential oils and fragrance oils. Sight from the golden shimmer of the wax while the candle is burning. And sound from the crackling of the wooden wick and Augmented Reality (AR)-enhanced experience. Spoken Flames candles are hand poured by a small team in Brooklyn, NY. With each candle you unlock an audible affirmation or poem via augmented reality along with a visual scene.
Black Friday Sale: 20% OFF code BLACKFRIDAY20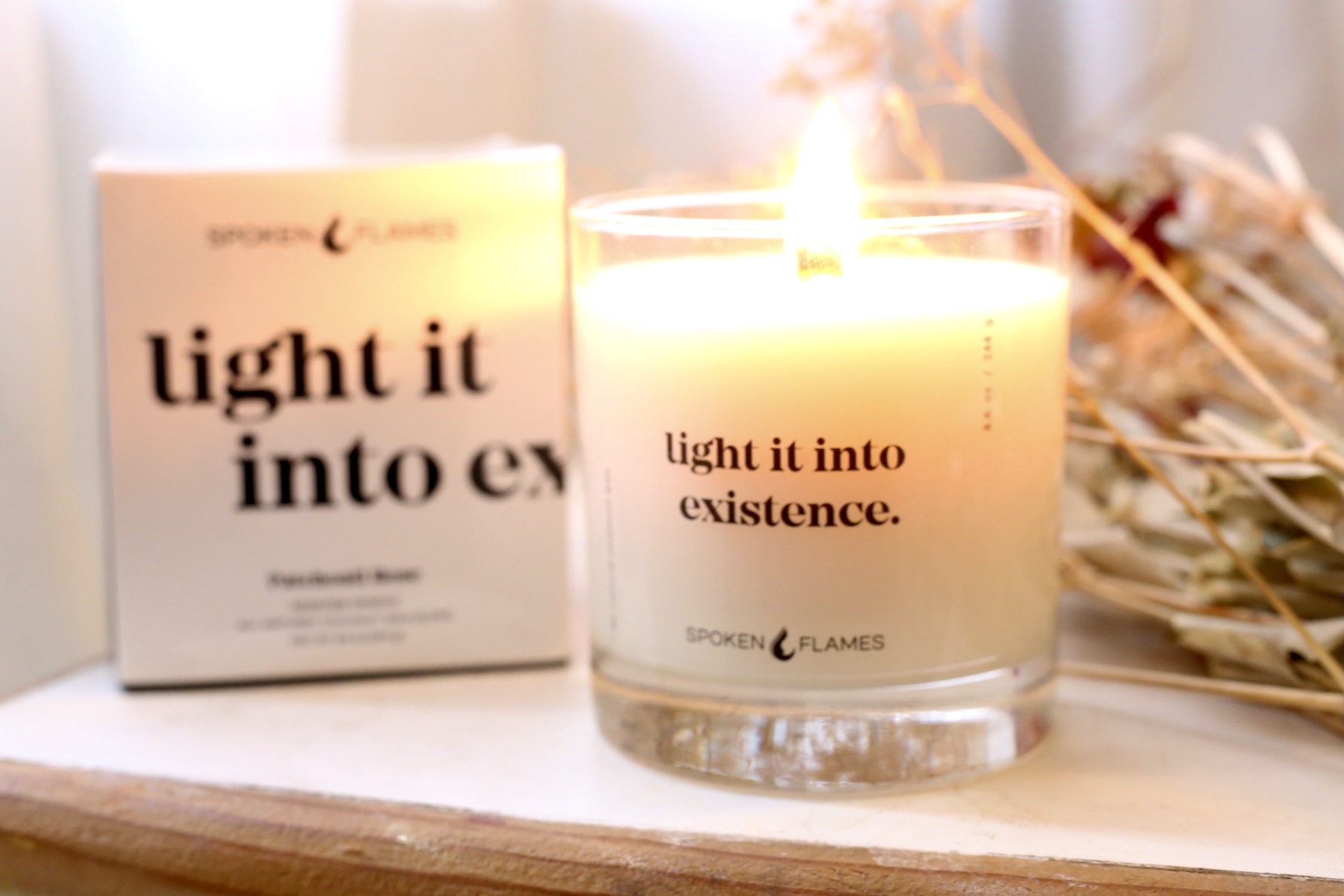 Spoken Flames uses:
Solid American made glassware that can be upcycled after the life of your candle
Dual wooden wicks that are sourced from FSC-certified mills here in the US
A sustainable and proprietary coconut wax blend
Shimmer from natural and ethically sourced minerals
Fragrances sourced from around the world that are premium, phthalate-free fragrance oils and unique essential oil blends.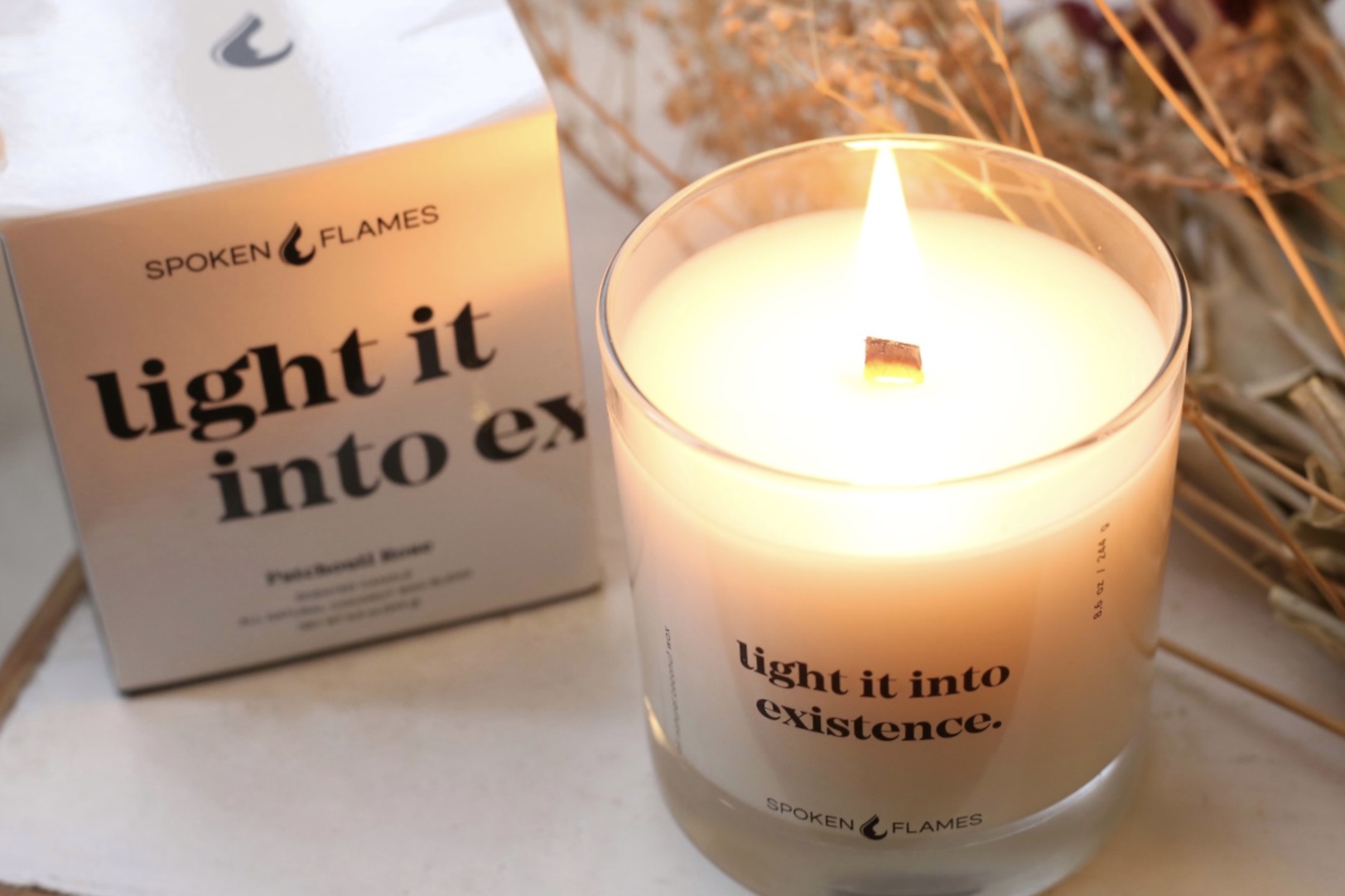 Spoken Flames uses Instagram's AR filters that you can access by going to the brand's Instagram page and hitting on their filters tab. You hold the filter up to your candle and a visual scene plus poem or affirmation begins to play. You can also record it as a story to post to your own Instagram stories.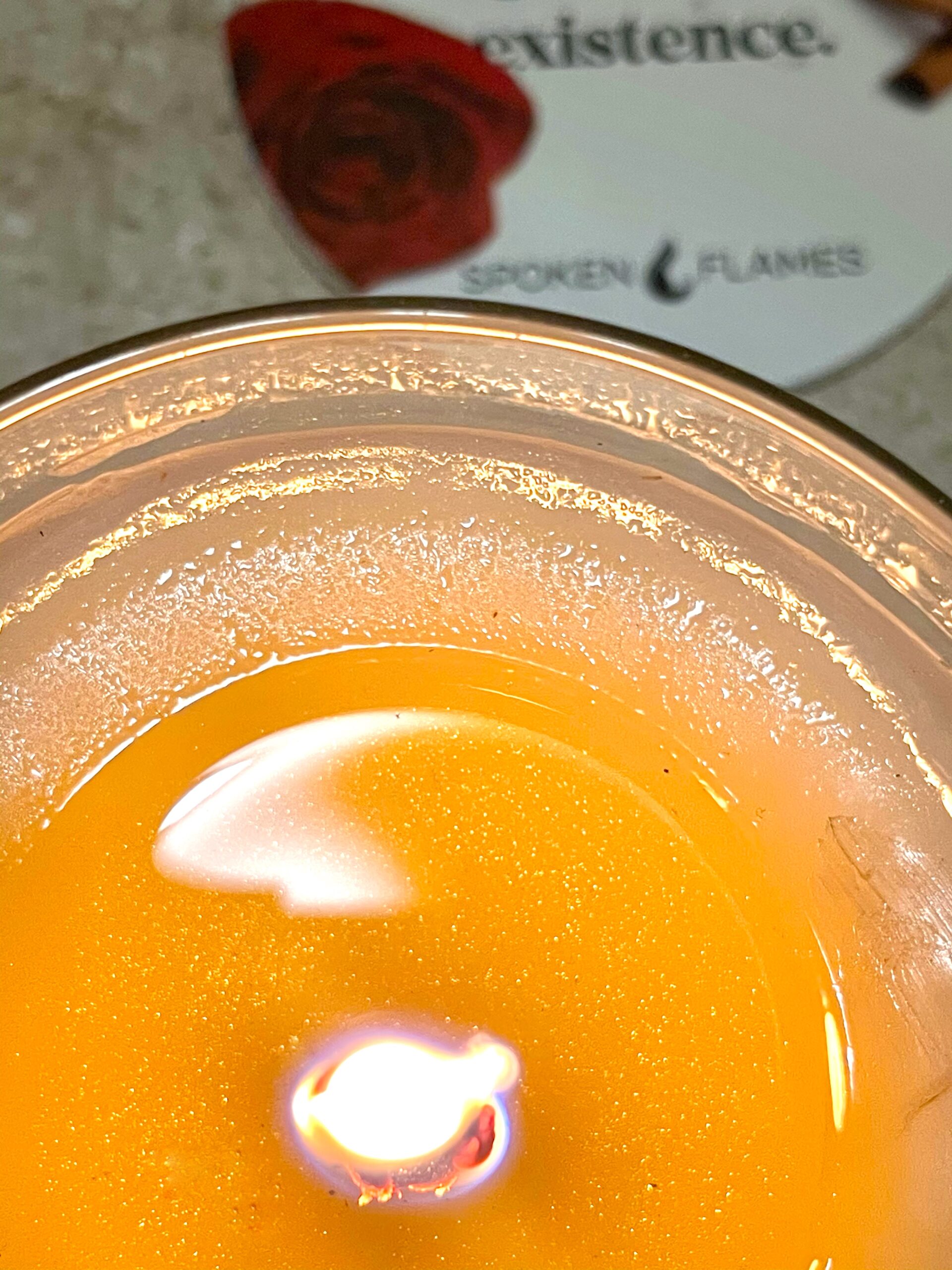 Wax
An all natural coconut wax blend
Fragrance
Mix of essential oils and fragrance oils
Spoken Flames candles wants to bring people a more inspired and impactful candle experience. The branding of these candles aren't focused on the brand name or scent names, but rather communicating empowering and inspiring messages to the candle's user. Spoken Flames offers an enhanced sensorial experience to bring you inspiration and a more mindful self-care moment.
I love the intent behind the Spoken Flames candles and the golden shimmer in the wax is so mesmerizing. Between the crackles, the shimmer and the affirmations, I can't decide which I love most, but I can say that all this combined makes the Spoken Flames candle very special.
My only complaint is that they aren't offered in bigger sizes! Each candle is 8.6 oz and has an up to 55 hour burn time.