Notes Candle Review: Candle Refill System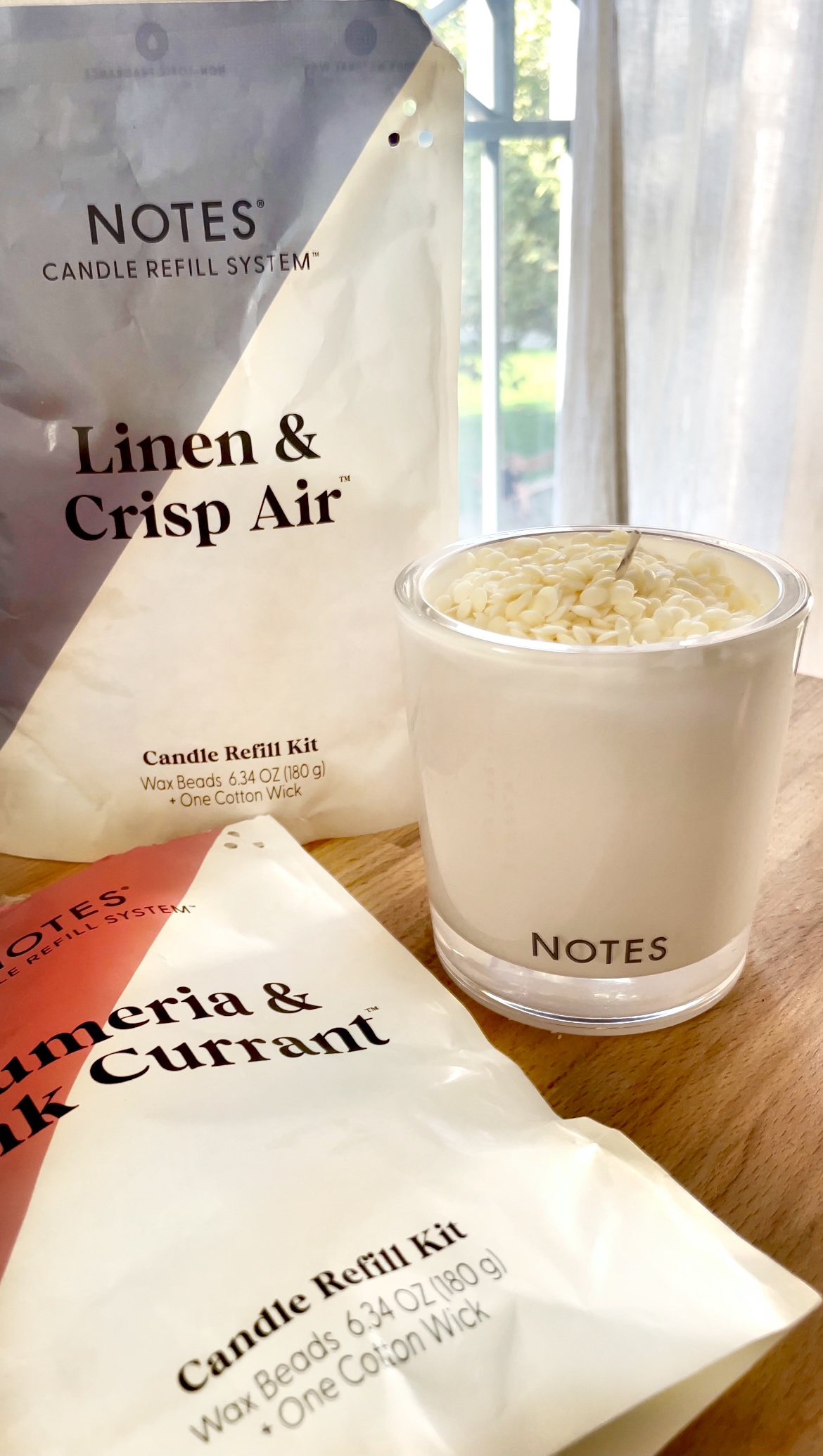 Did you know the candle industry generates millions of single use containers each year, most of which end up in our landfills? Notes Candle is tackling this issue with their Candle Refill System, a more sustainable way to enjoy candles. You can refill your candle endlessly with their refill bags that include both the wick and wax. I tried out the Notes Candle Refill System and am sharing my initial impressions today!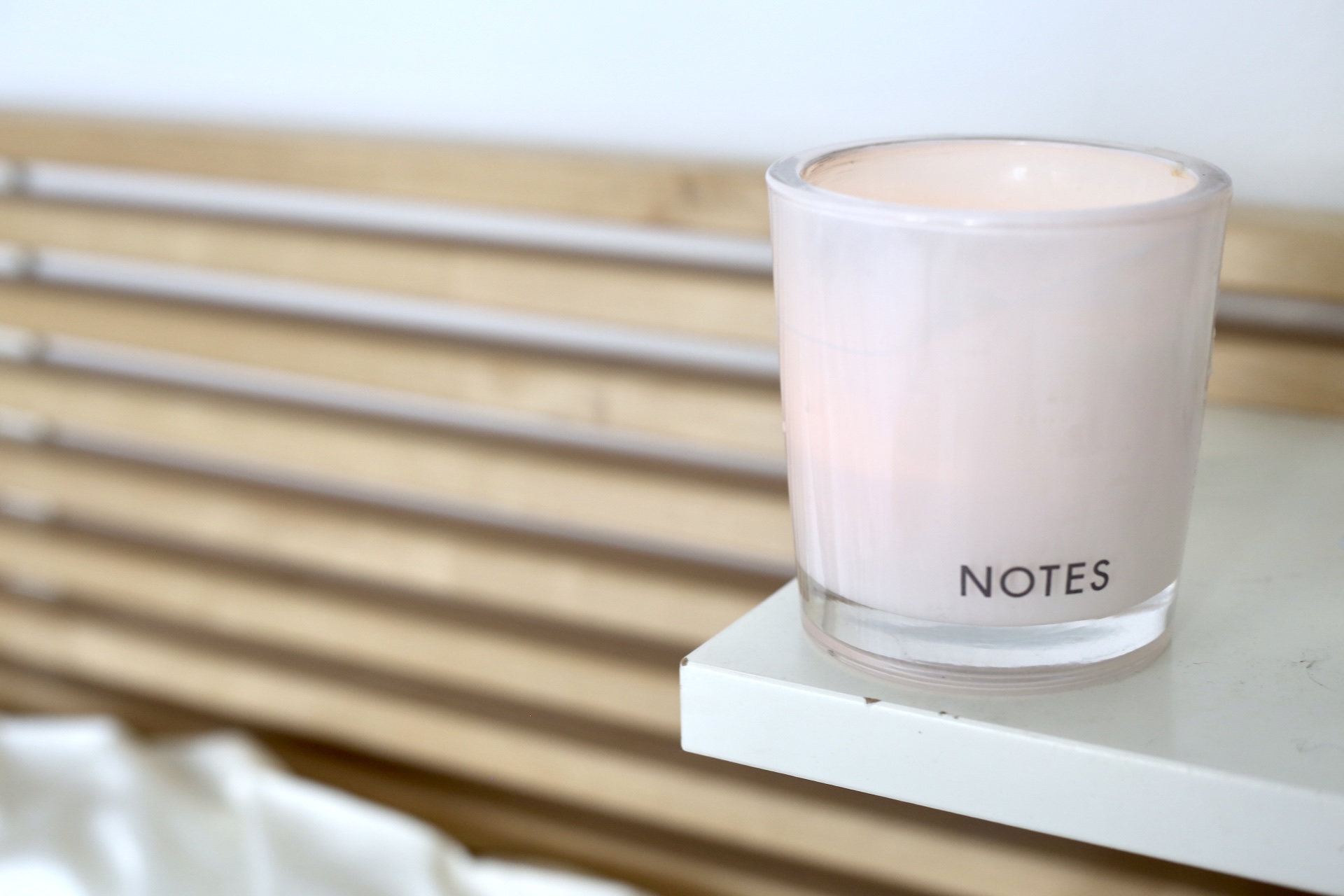 Notes uses:
100% natural wax blend (soy, rice bean and beeswax)
Safe Synthetic fragrance for the scent
100% Cotton wick
Silicone insert
Volume: 6.34 oz
Burn time: 36 hours
I already love the concept of shunning single-use candle vessels, because I wish there were a way to reuse my favorite candles especially when the vessel is super luxurious and beautiful. Unfortunately you can't use Notes refill system on any other candles except theirs.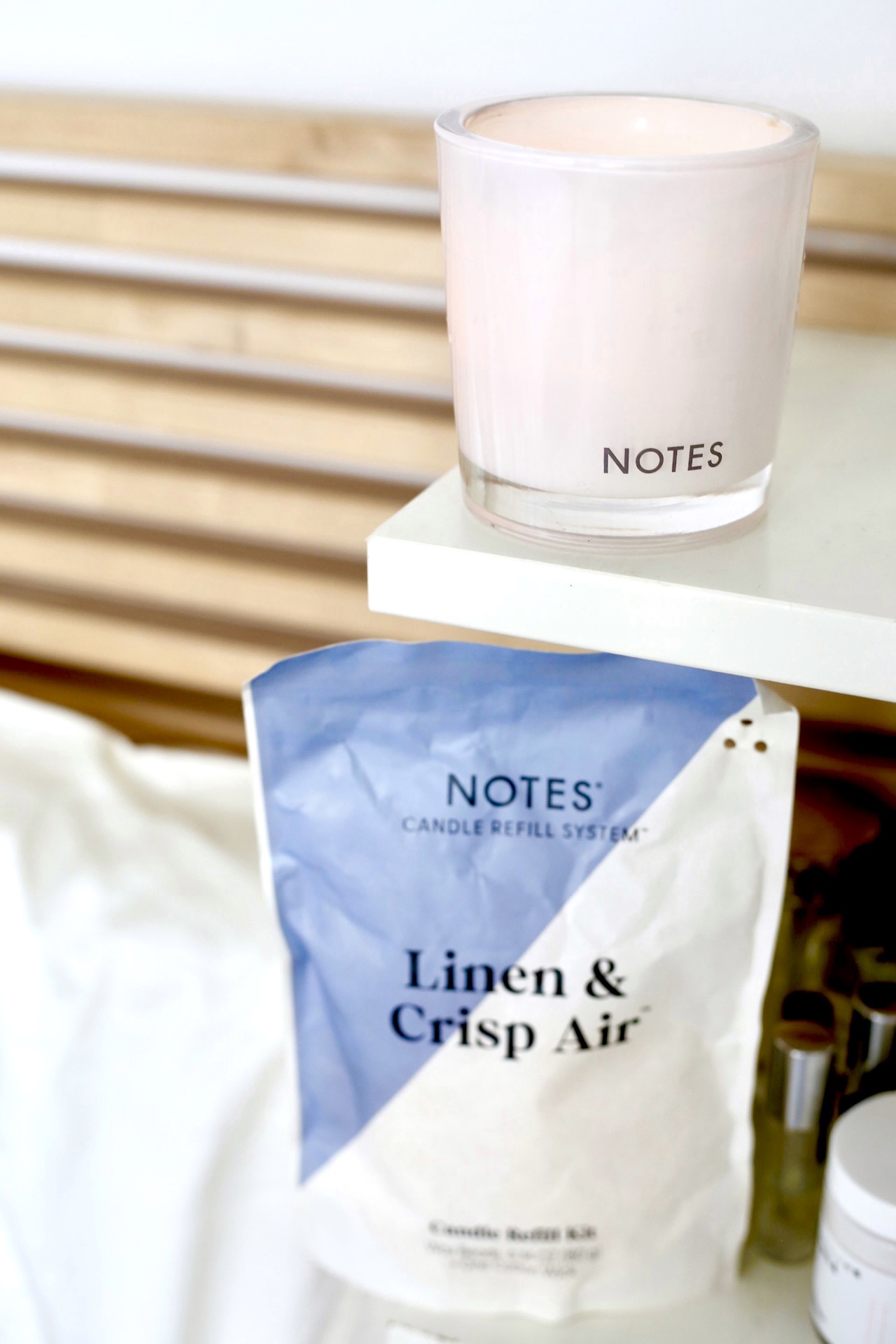 One thing I don't appreciate is the word non-toxic being everywhere on their site but not being able to easily figure out what ingredients their scent is made out of. Candle brands usually have this info directly on the product page or, if not, in their FAQ section. I had to ask the brand directly and here's what they replied with: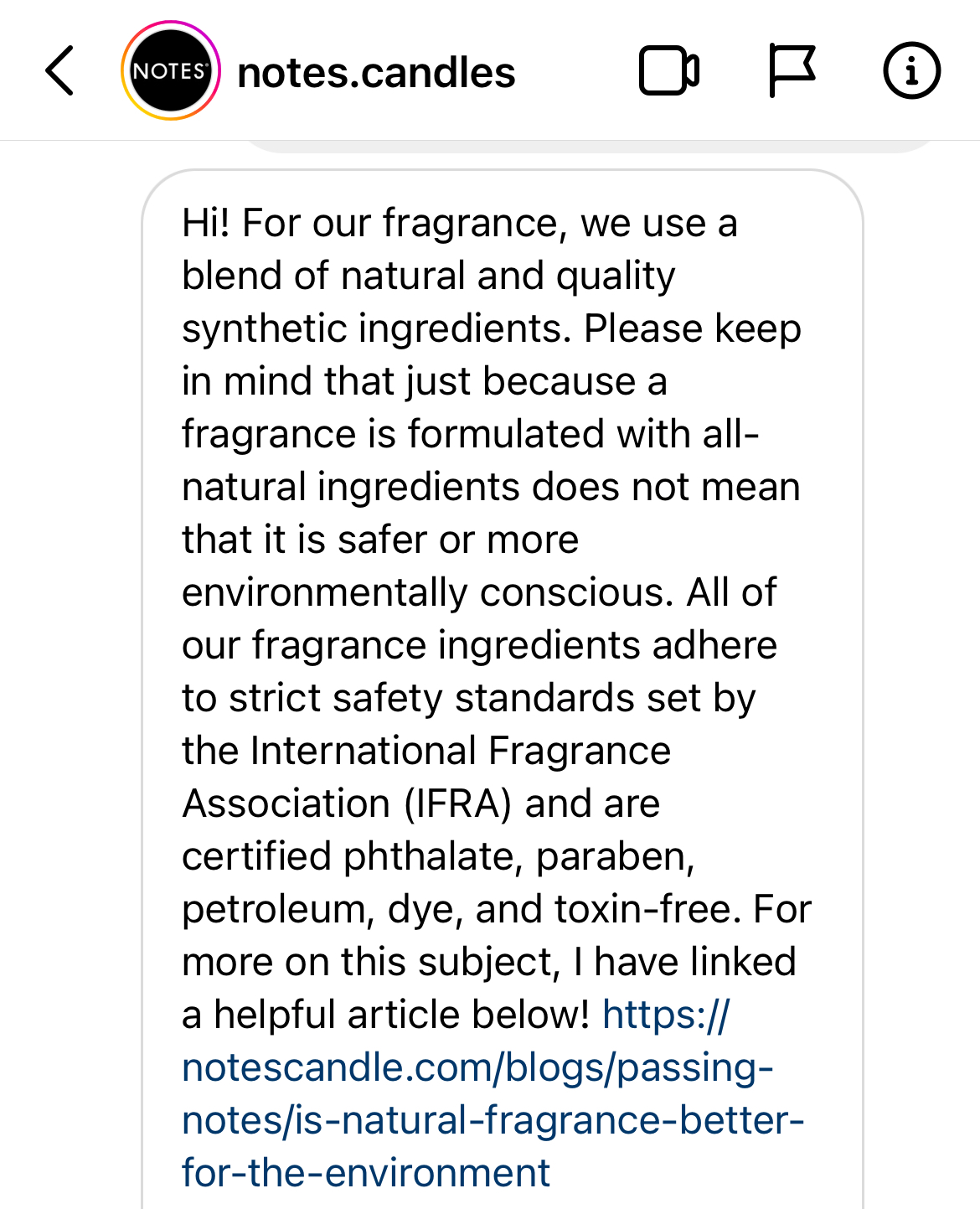 So to me, this means they don't use essential oils because they would have confirmed that immediately instead of answering in a more vague way of "natural ingredients." I can only infer this to mean they use fragrance oils and safe synthetics for their scent.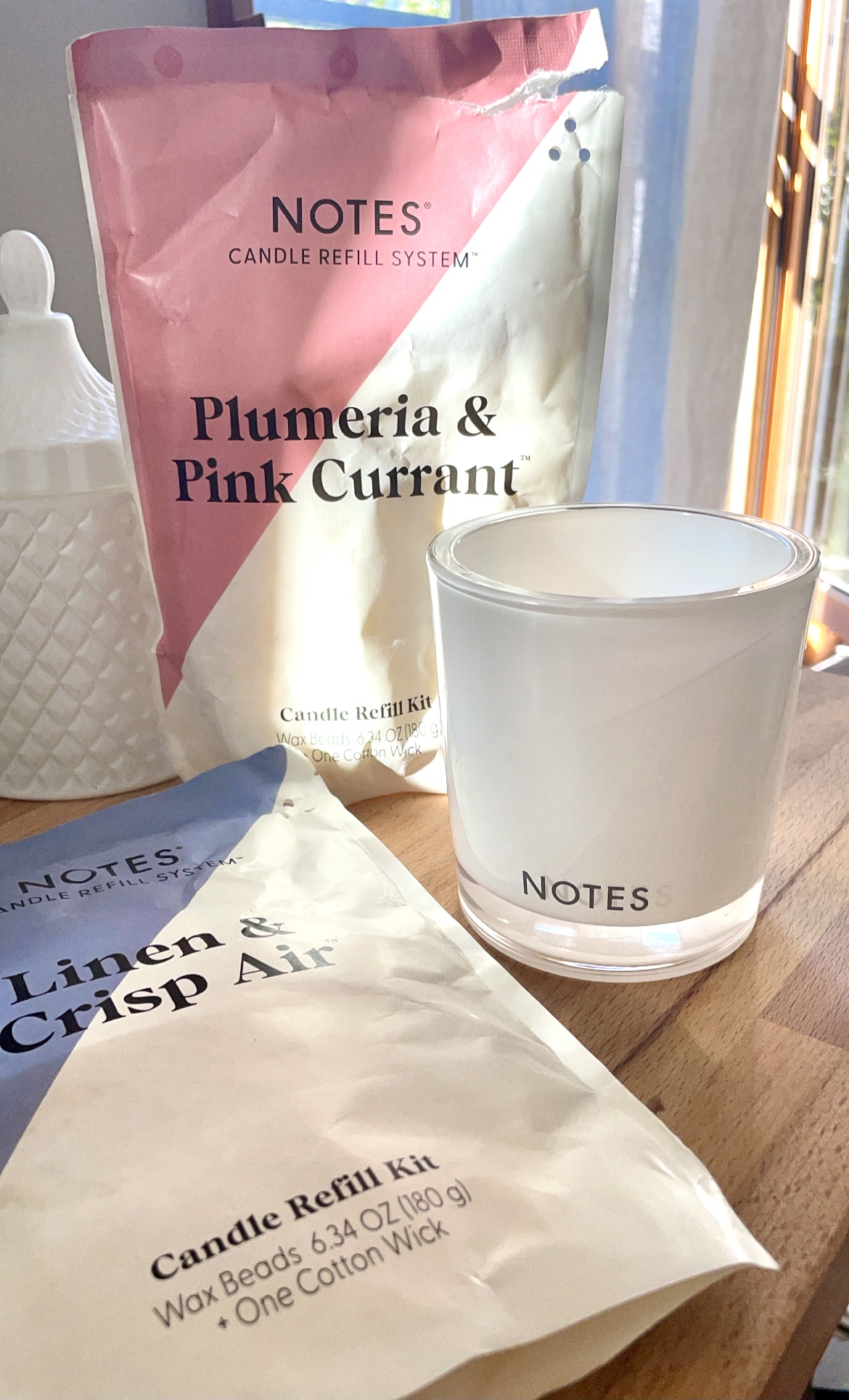 I found it so easy to set up my Notes candle. But being able to get an even burn takes some effort.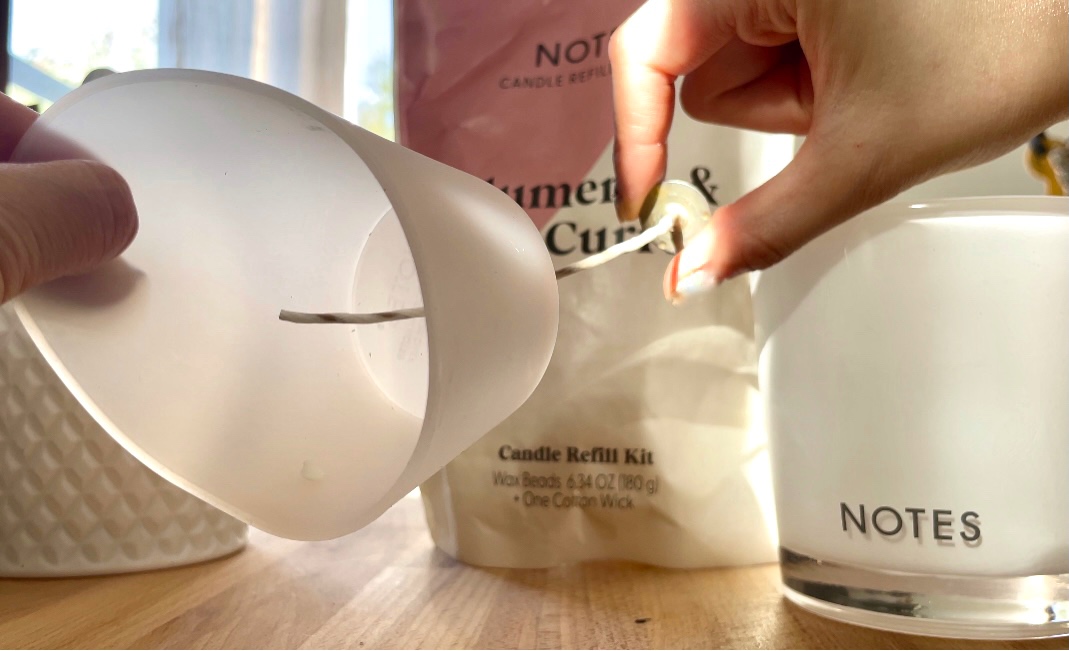 1. Insert cotton wick into silicone insert
First you insert the wick which is inside the refill bag with wax beads into the silicone insert's hole. Then place both back into the vessel.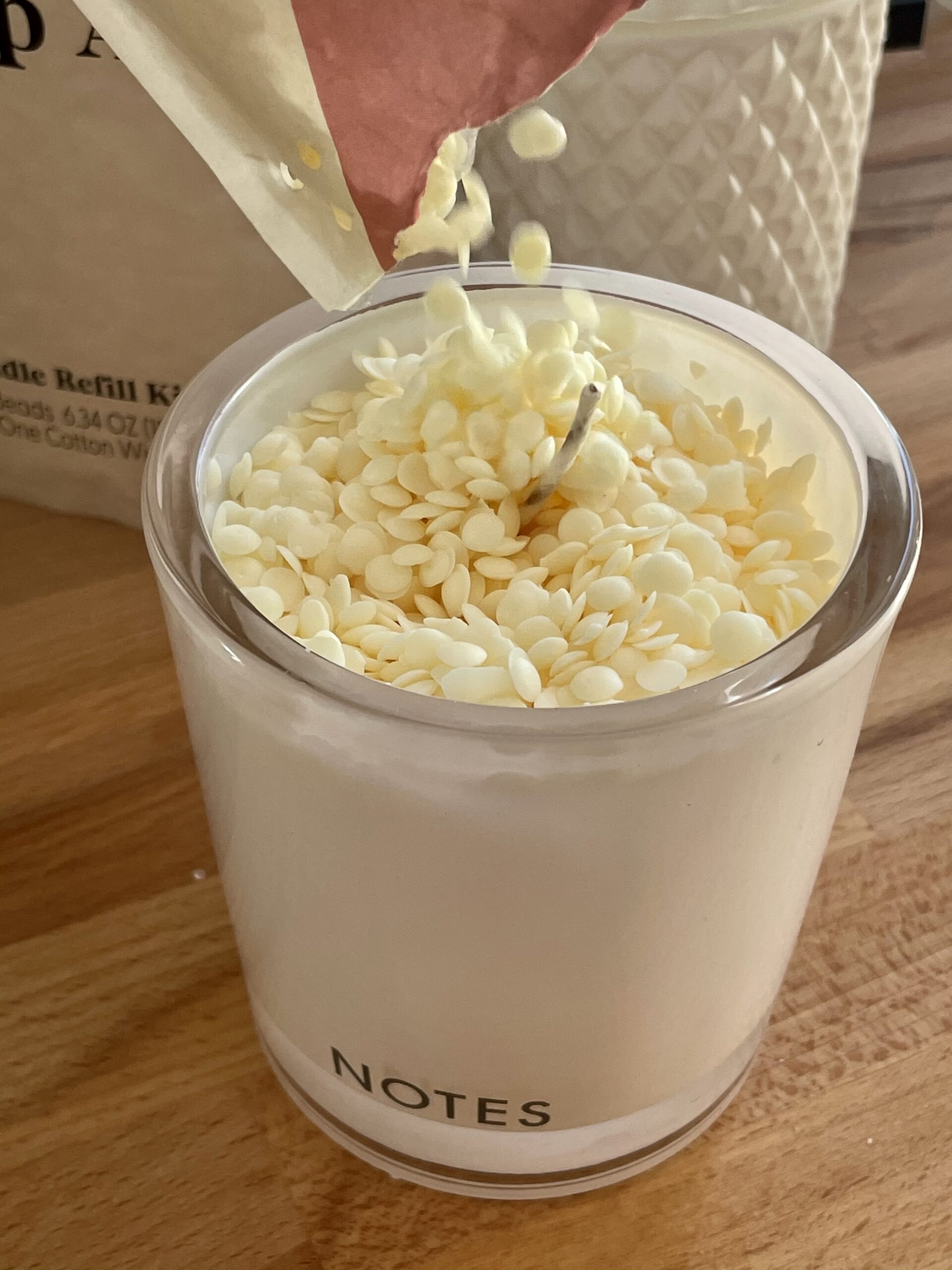 2. Pour the wax beads into the candle
Tip: Be sure to press down on the wax beads for the best burning experience. The entire bag of wax beads should fit if you mound the top. Without mounding and packing the wax beads in, you'll have a candle that tunnels instead of burns evenly.
You also need to make sure the wick is right in the center.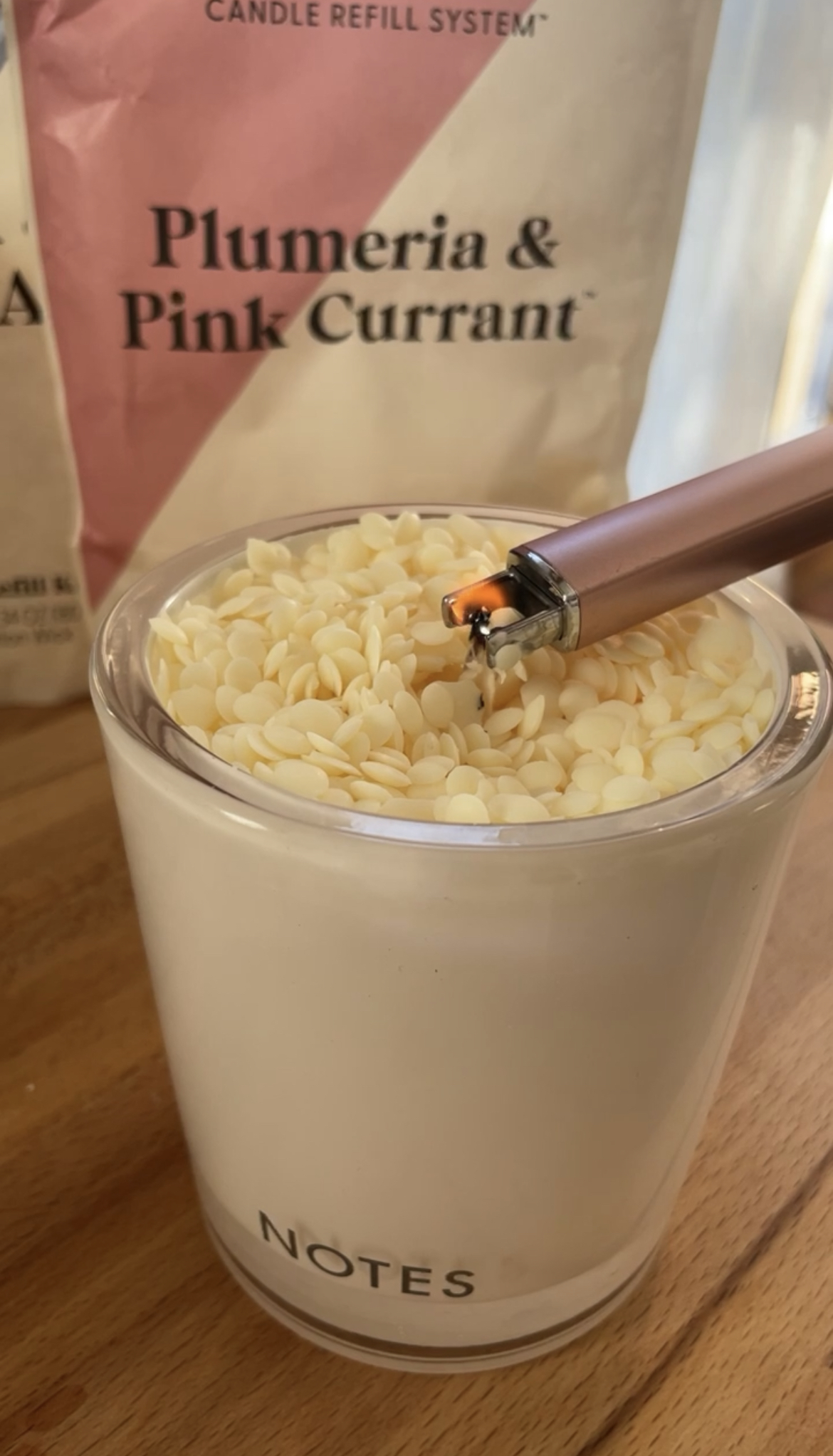 3. Light her up and burn for minimum 4 hours
Make sure the cotton wick is in the center. For the best even burning experience you need to burn the candle for 4 hours on first use. Don't add any more wax beads while burning.