50 Best Wedding Guest Dresses in 2023 (Sustainable & Eco-Friendly)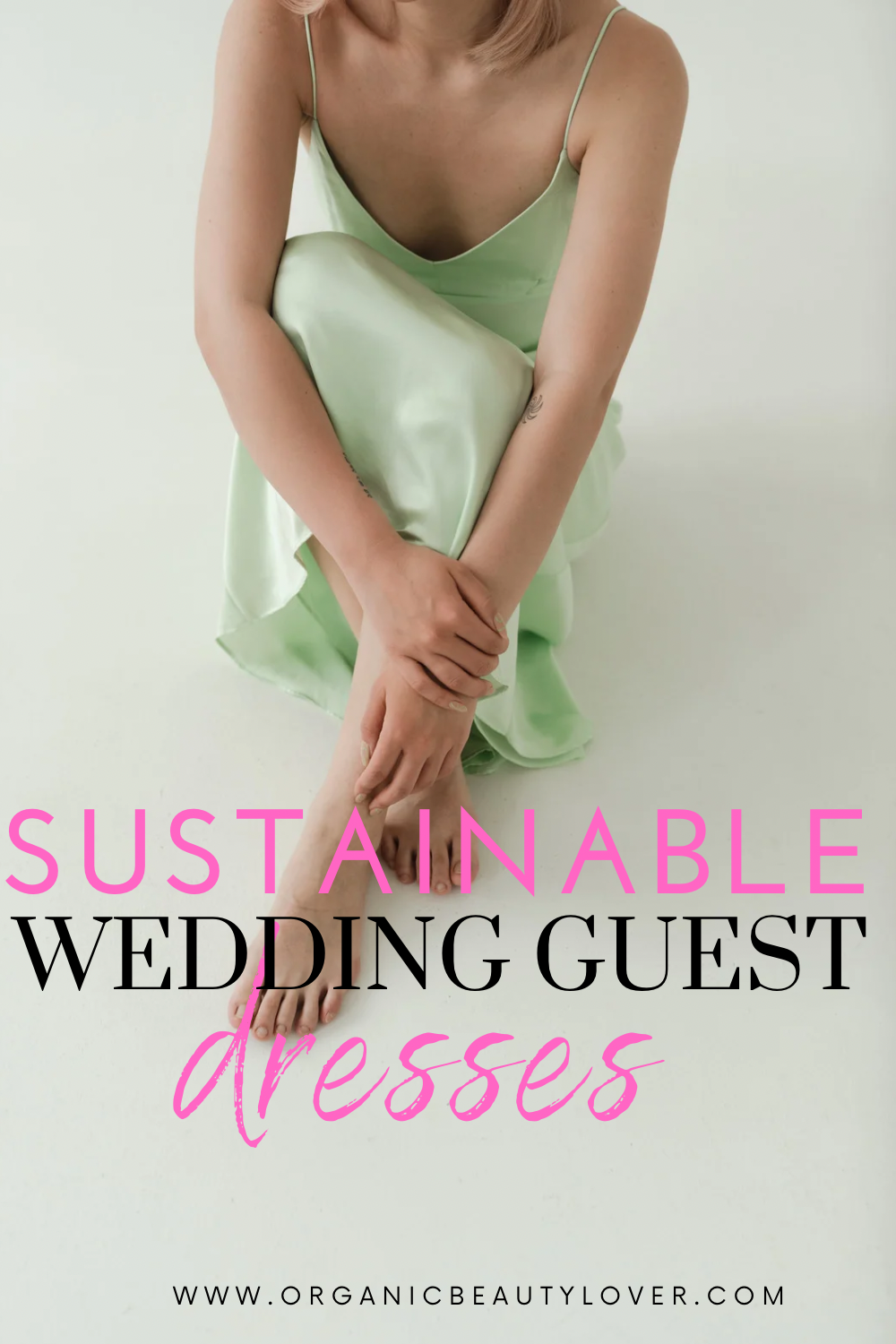 If you're looking for the perfect wedding guest dress, but don't want to opt for fast fashion you've landed in the right place. Why buy SHEIN or Windsor, when there are so many drop dead gorgeous wedding guest dresses in the sustainable fashion realm. From ethically made elegant and modern to flowing and feminine, these wedding guest dresses will have you looking good and doing good on the big day. The eco-friendly and ethical fashion brands included in this post incorporate positive, social and ecological practices into their sourcing and operating structures and use various sustainable materials like organic cotton, linen, and recycled and deadstock fabrics. It's 2023 and sustainability CAN be chic and stylish.
"The future of sustainable fashion is about traceability and honesty. We're committed to bringing you along on our journey toward our goal of end-to-end certification." – Aylin Beyce, VP of Design & Sustainability of Amour Vert
Designed by women and inspired in California with zero-waste, Amour Vert makes sustainable women's clothing with bold femininity. The sustainable fashion brand is based in San Francisco where they ethically make pieces that combines Parisian sophistication with Northern California ease. Instead of investing in trends that inevitably lead to the landfill, Amour Vert is dedicated to addressing the environmental impact of everything they design before going into production. Amour Vert is working on becoming B Corp certified.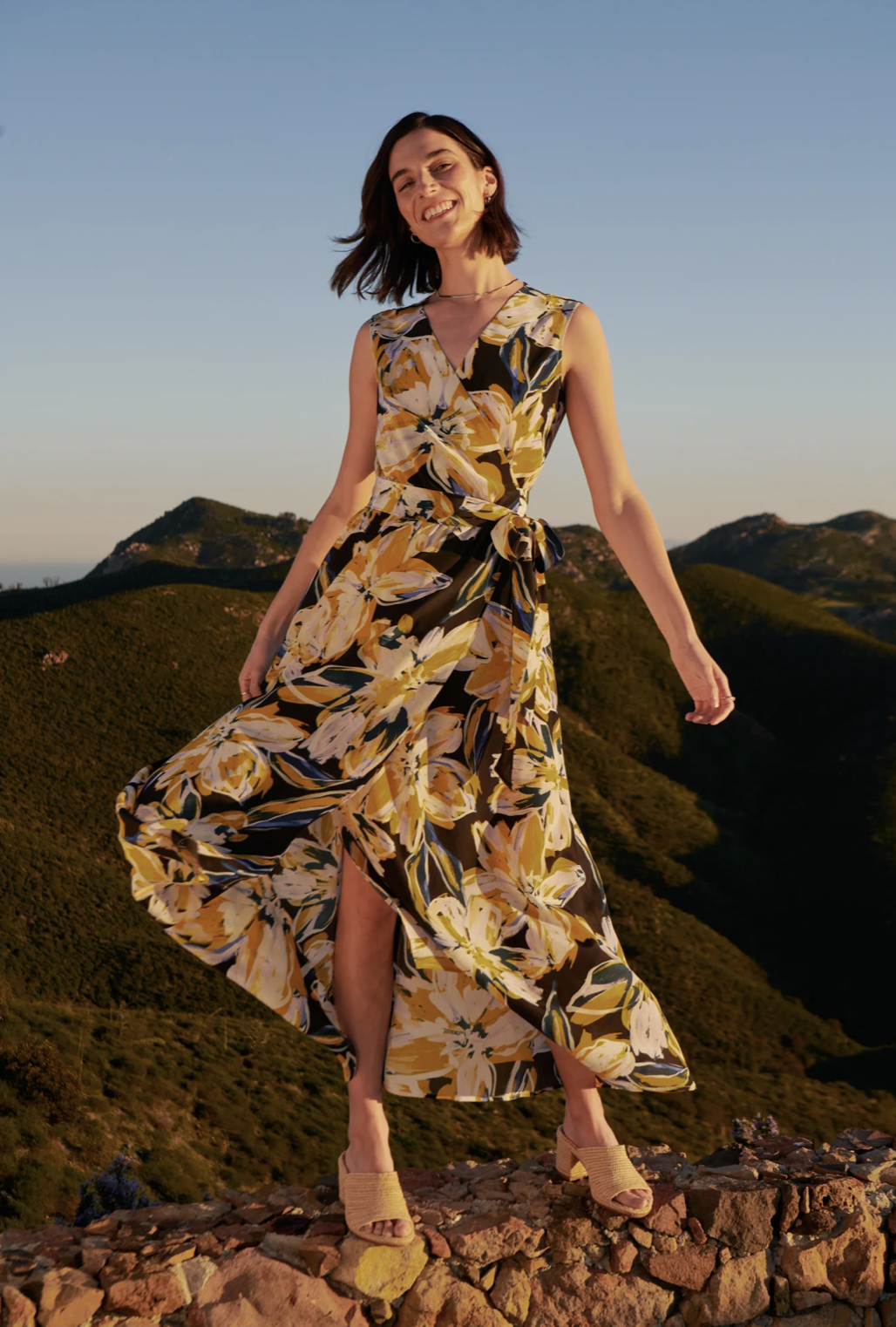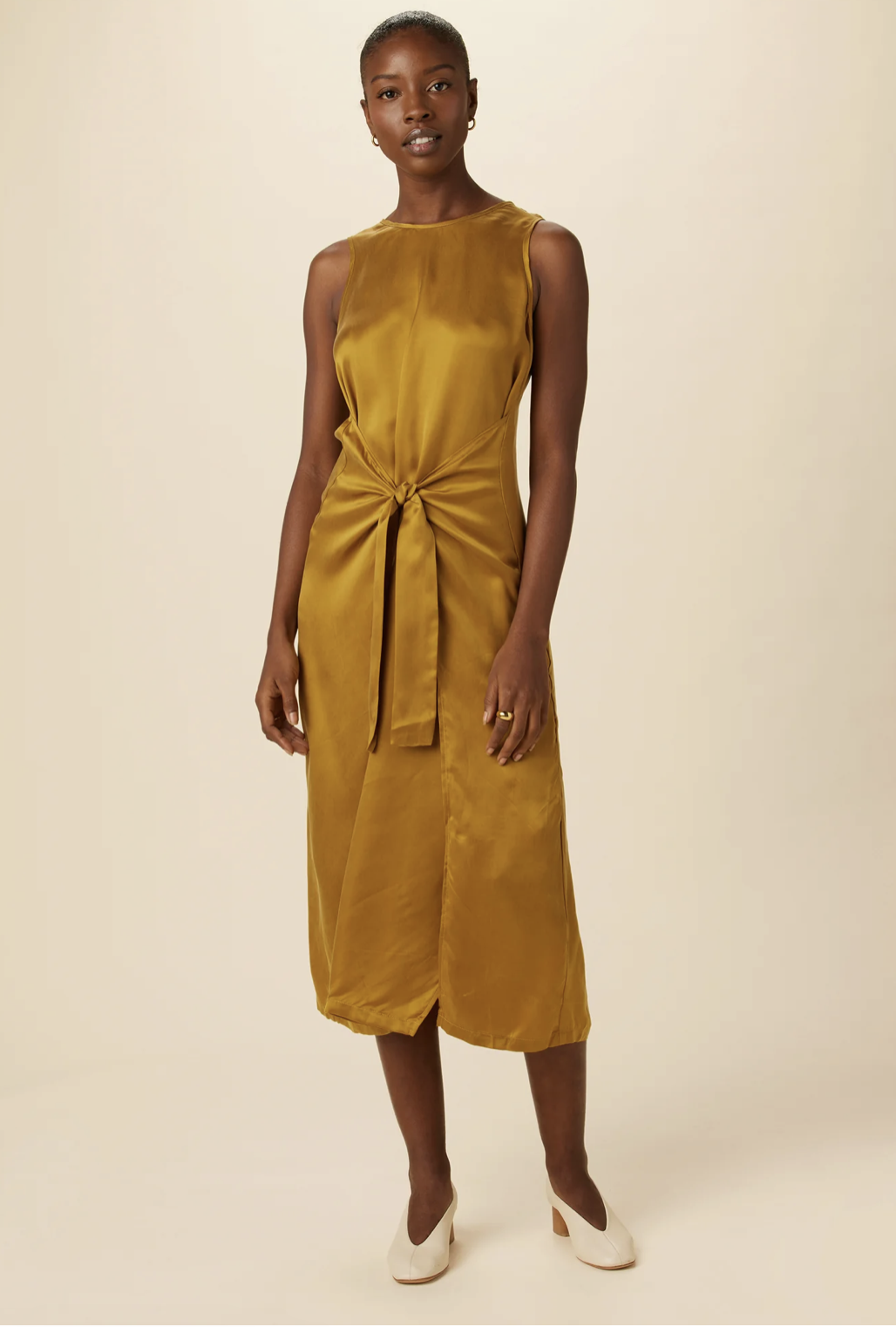 Reformation began by selling vintage clothing out of a small Los Angeles storefront in 2009. They quickly expanded into making their own designs, with a focus on sustainability. Their feminine and wearable pieces have made them a wardrobe staple for many. Reformation makes everything from low-impact materials, rescued deadstock fabrics, and repurposed vintage clothing.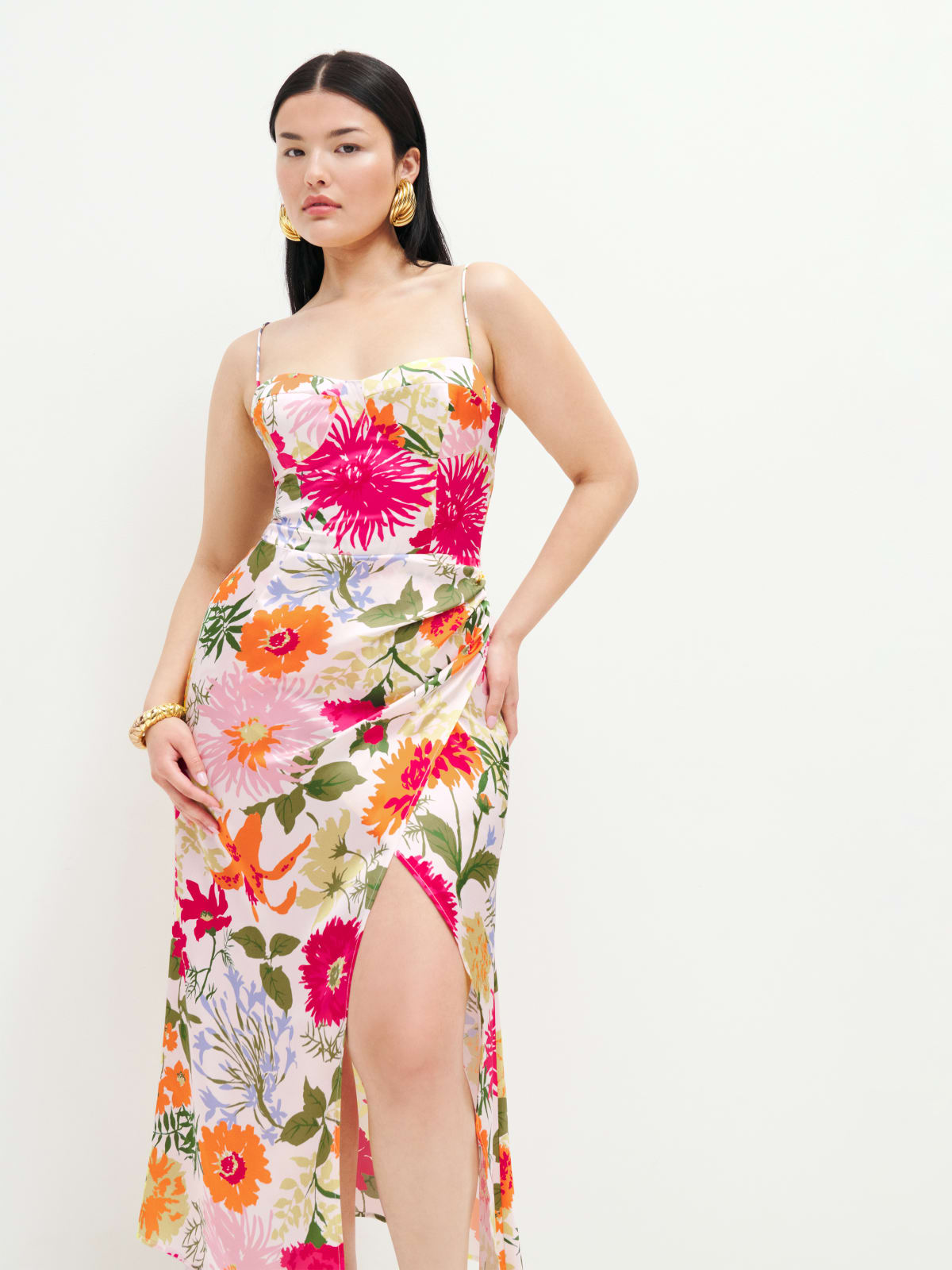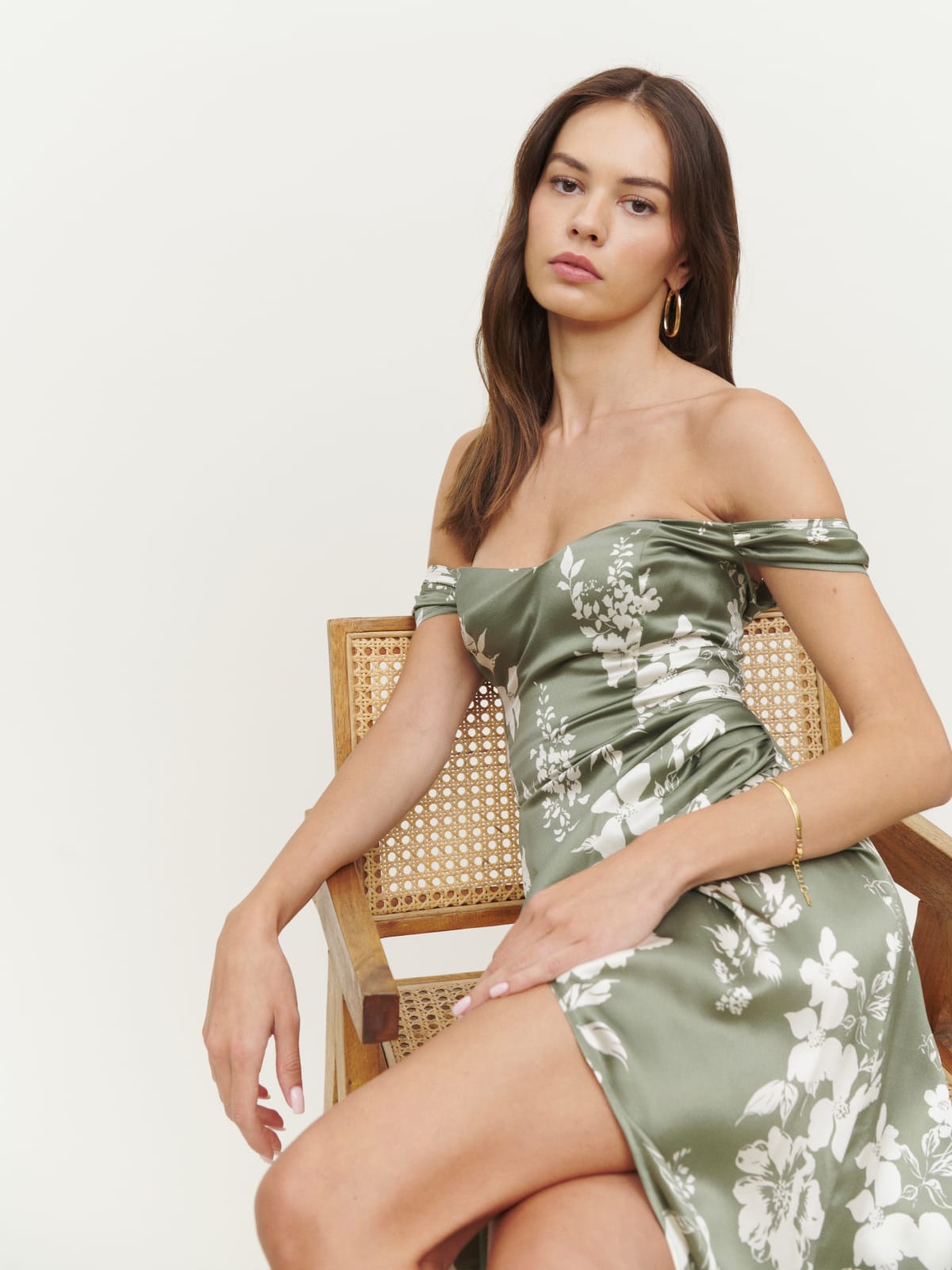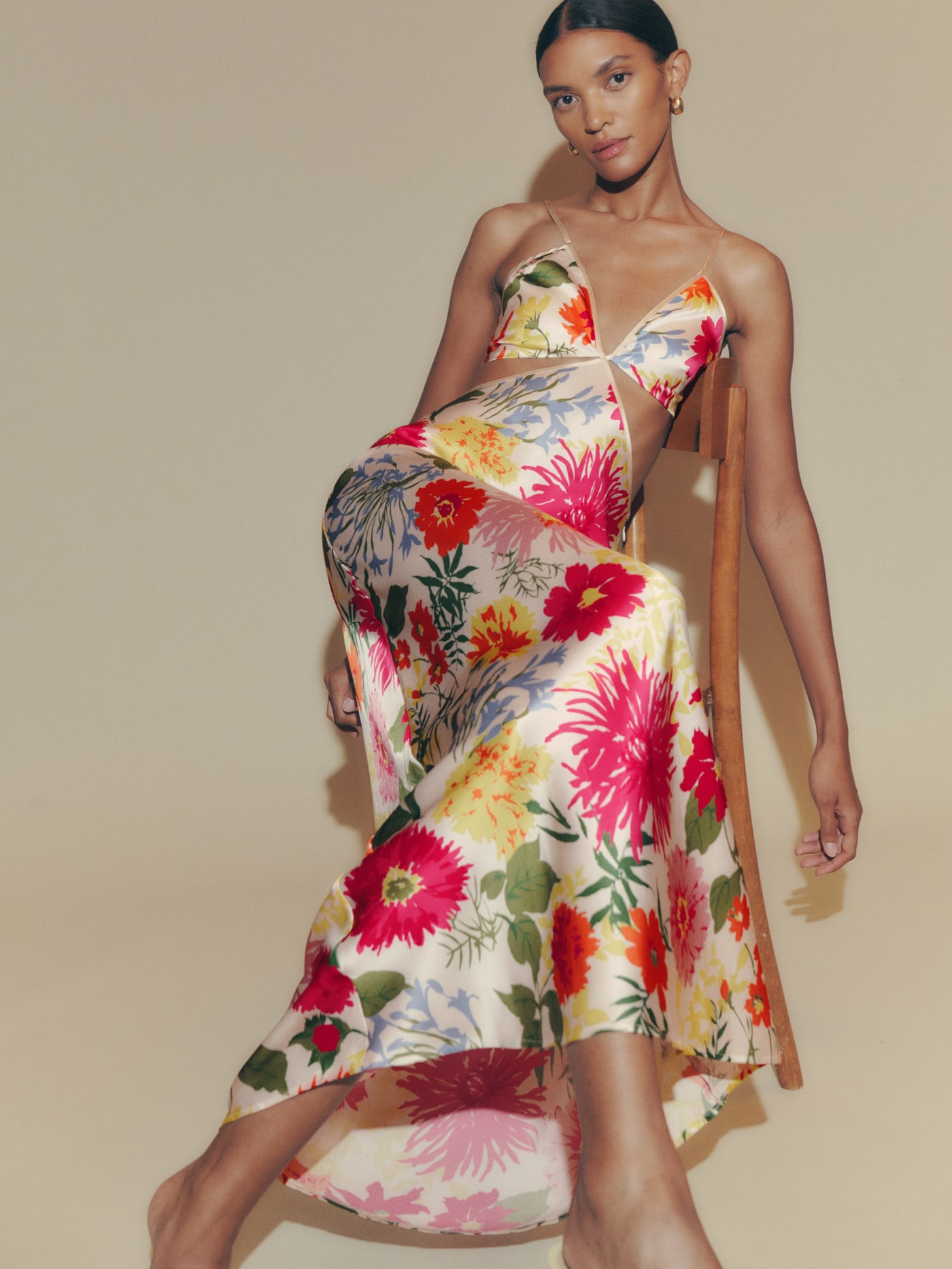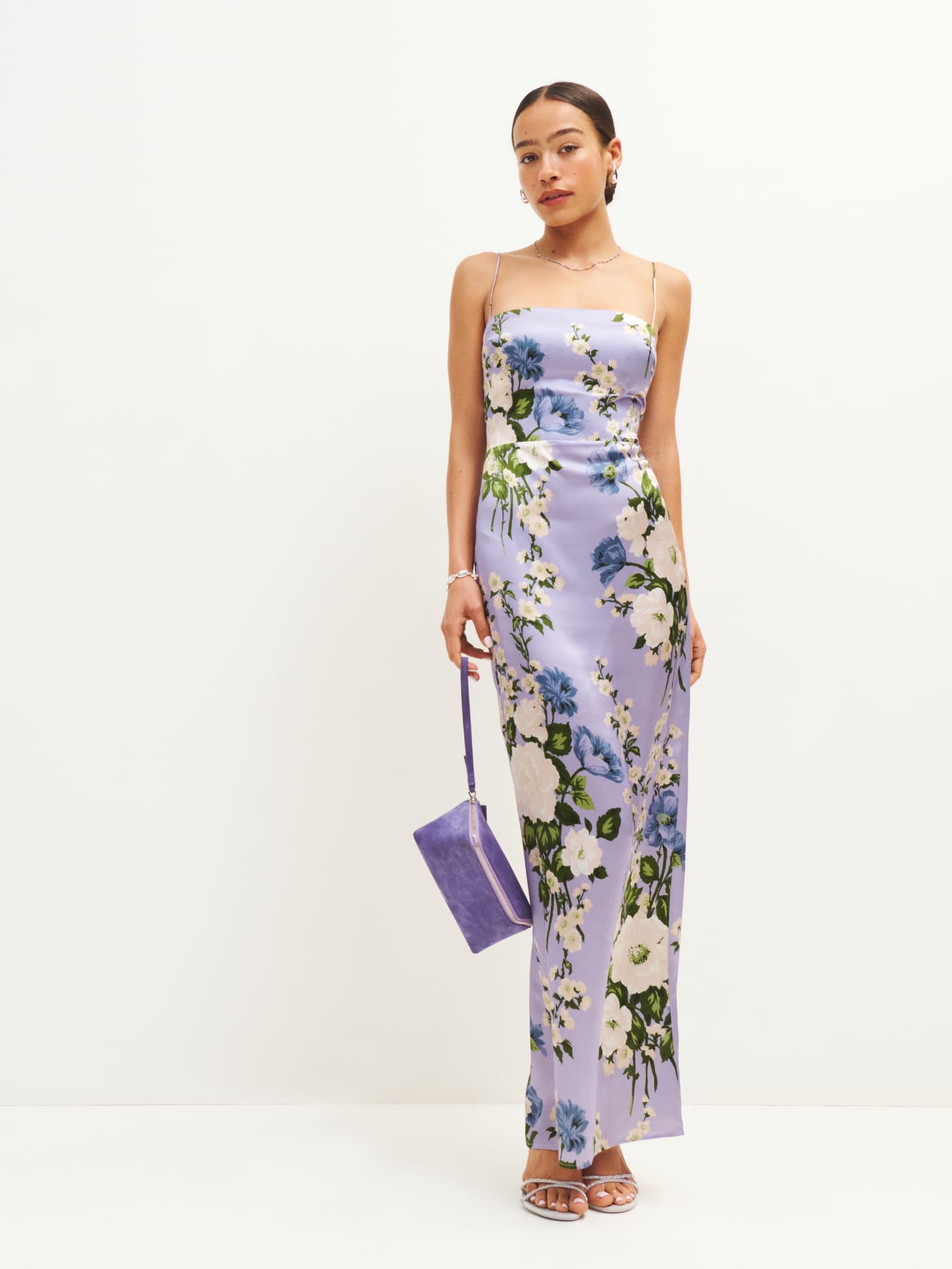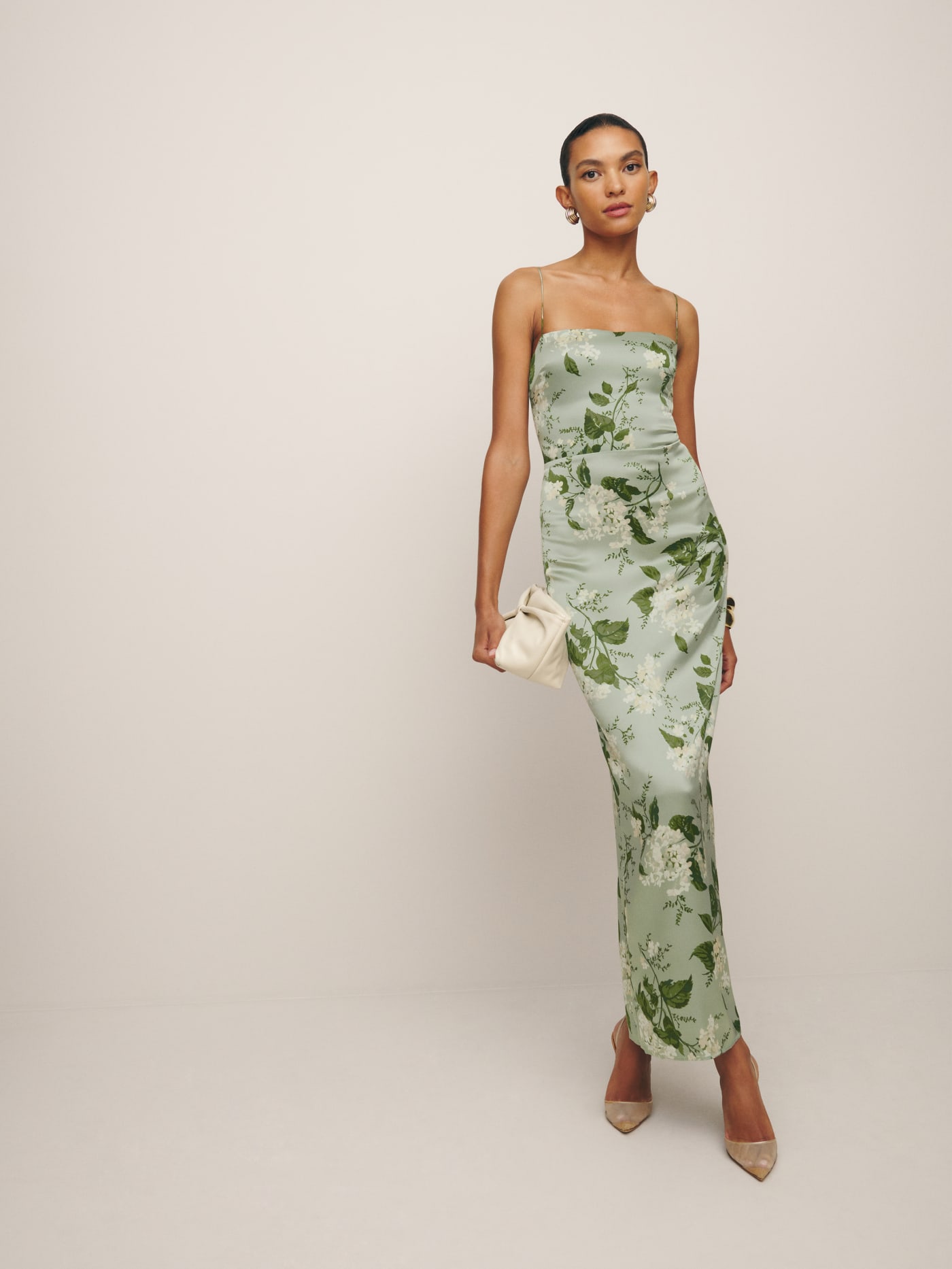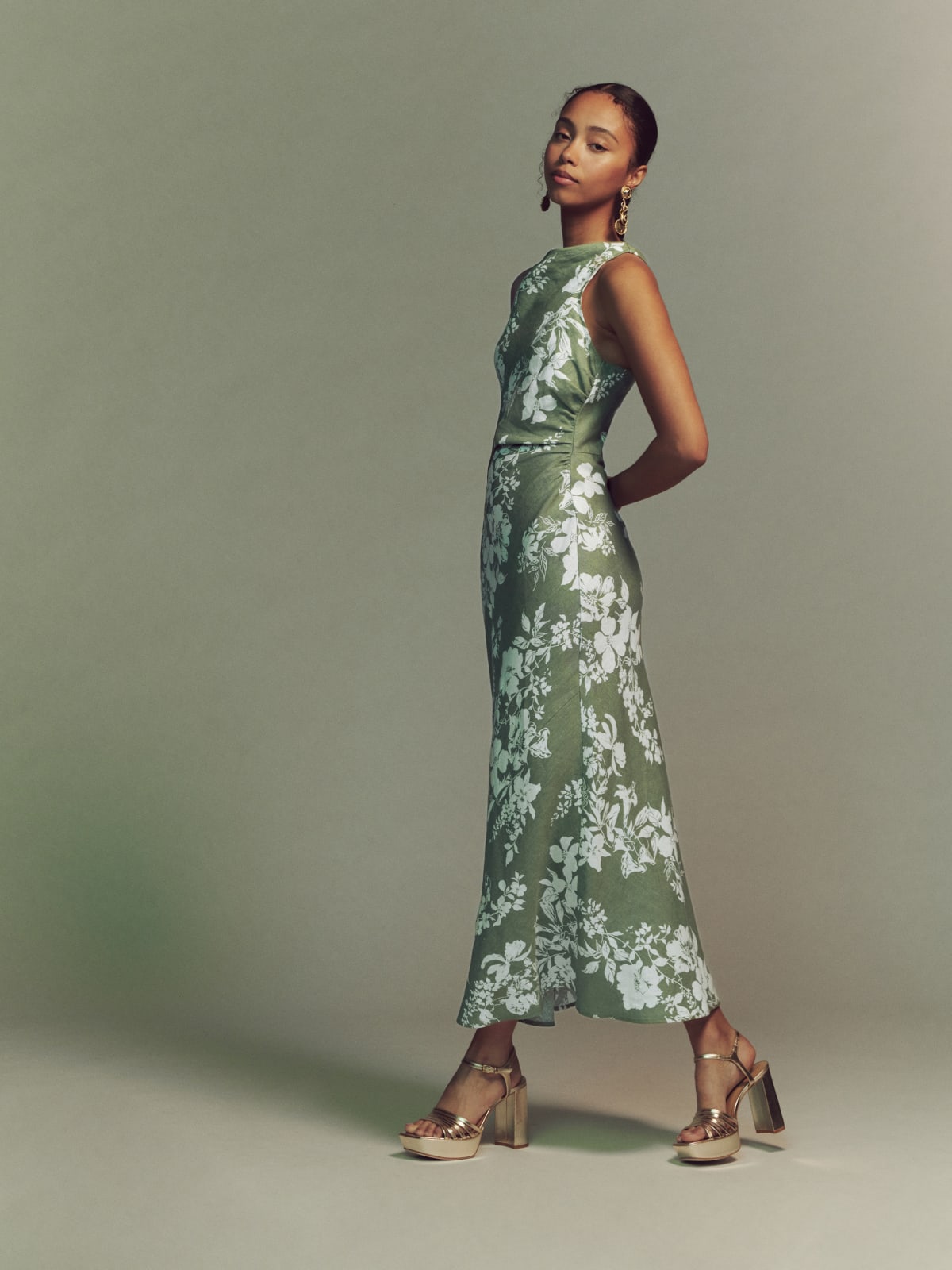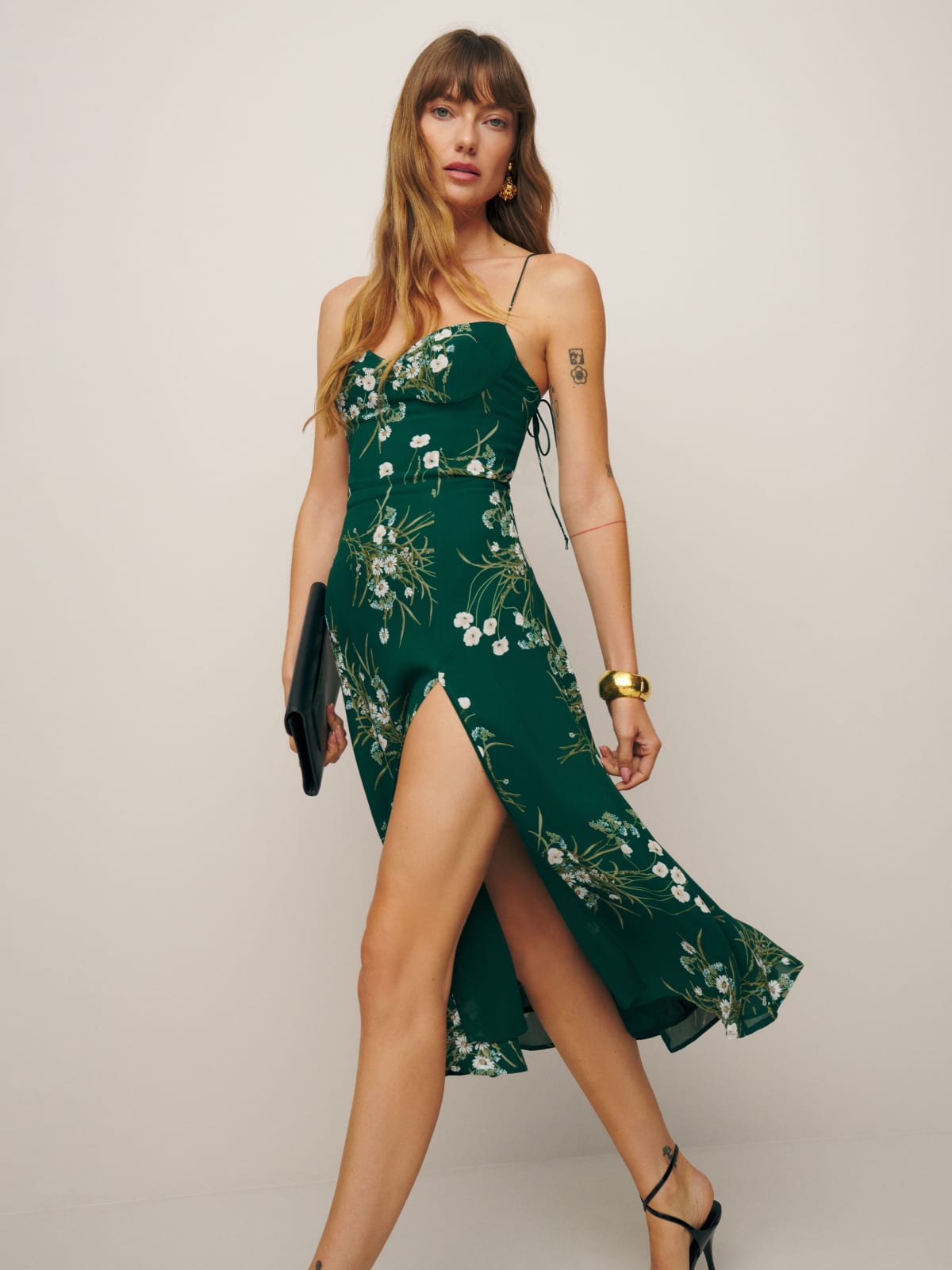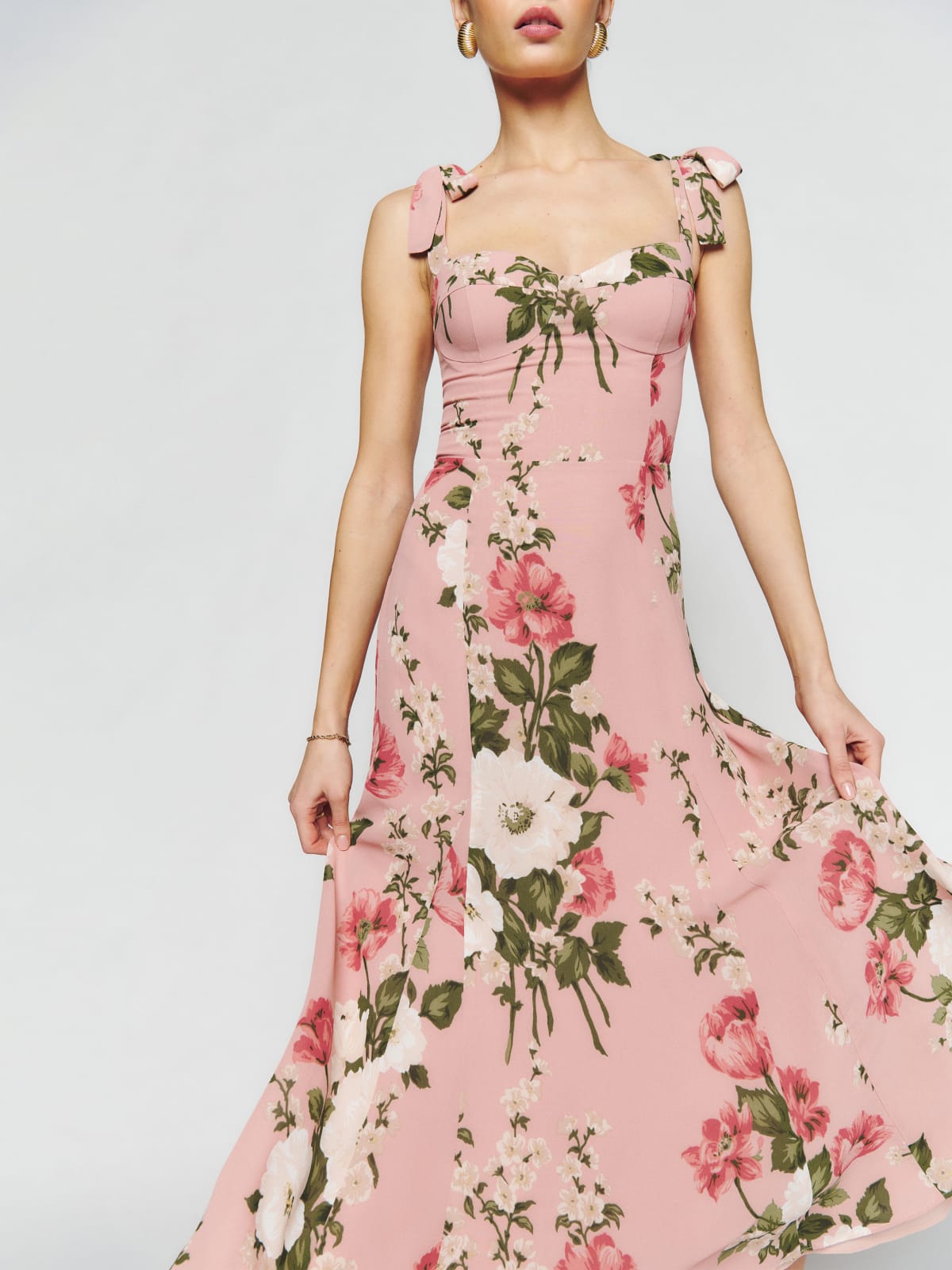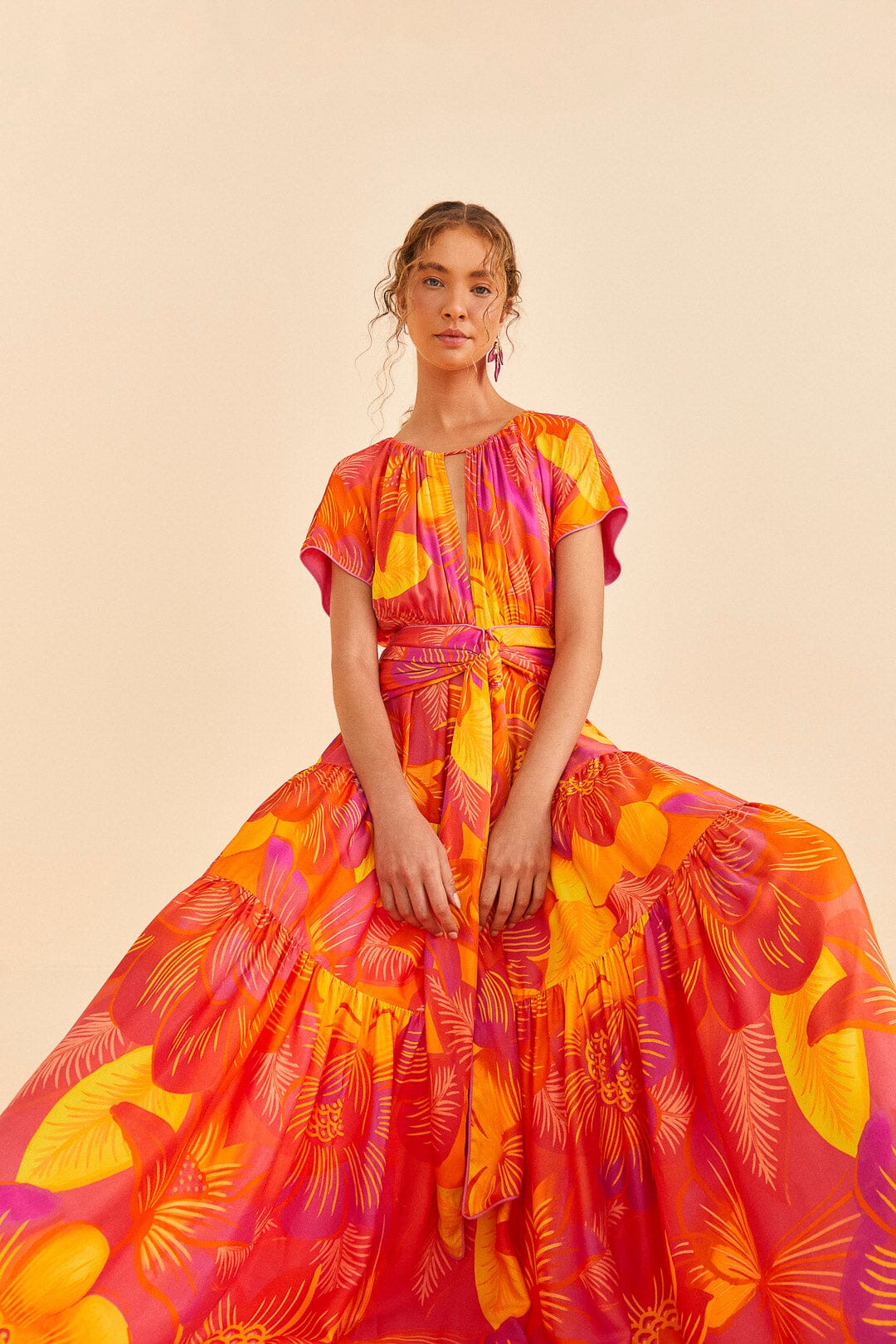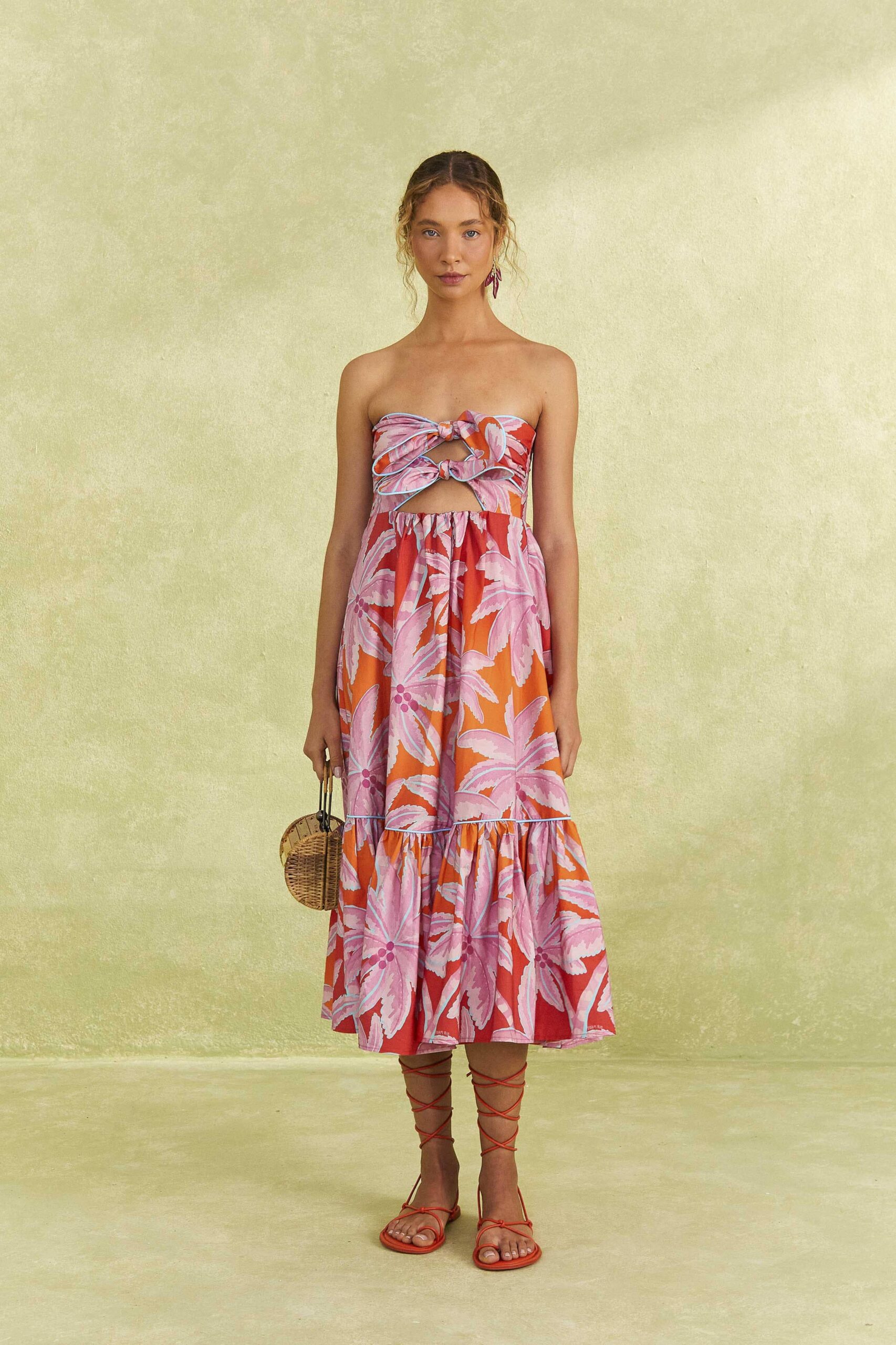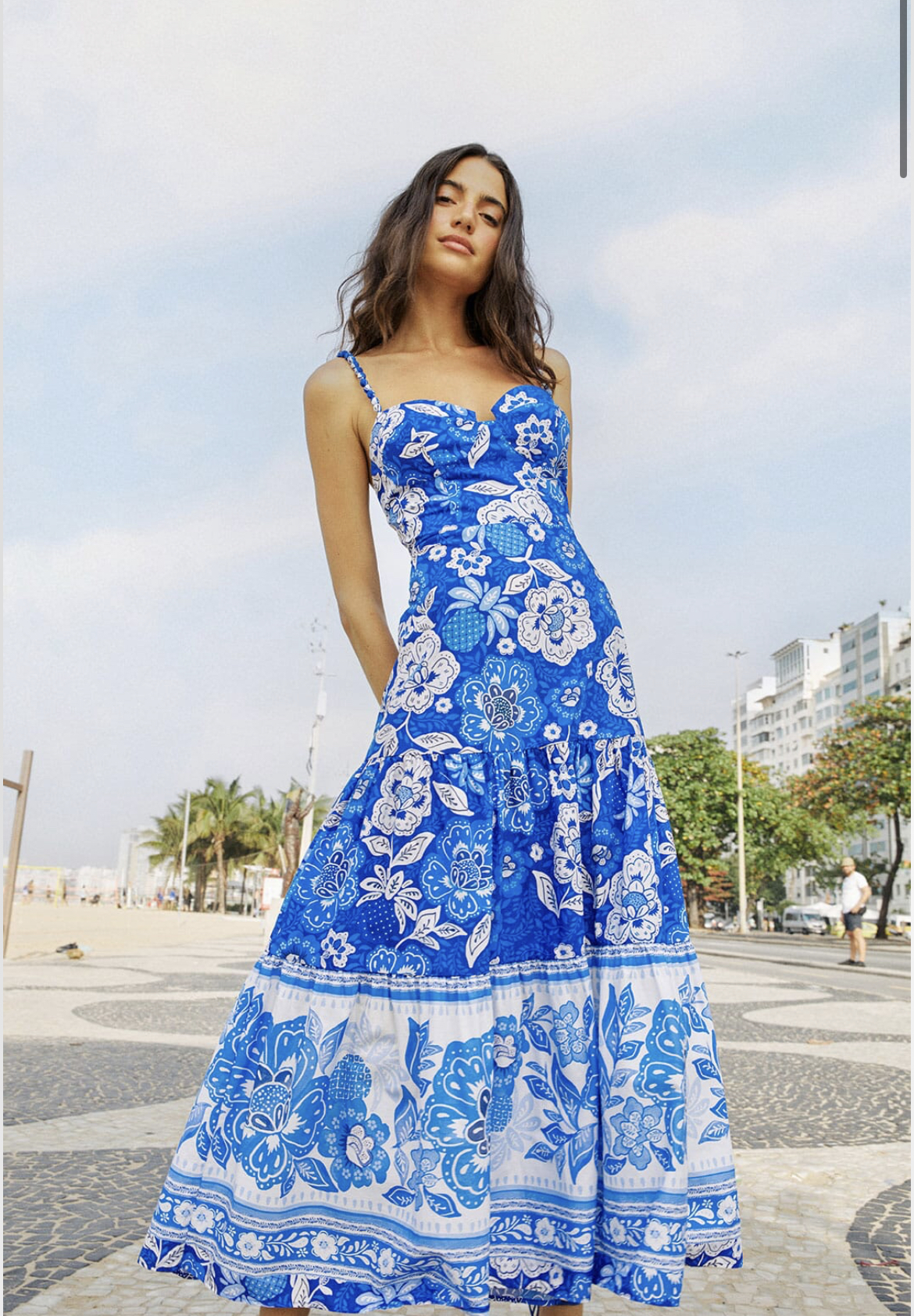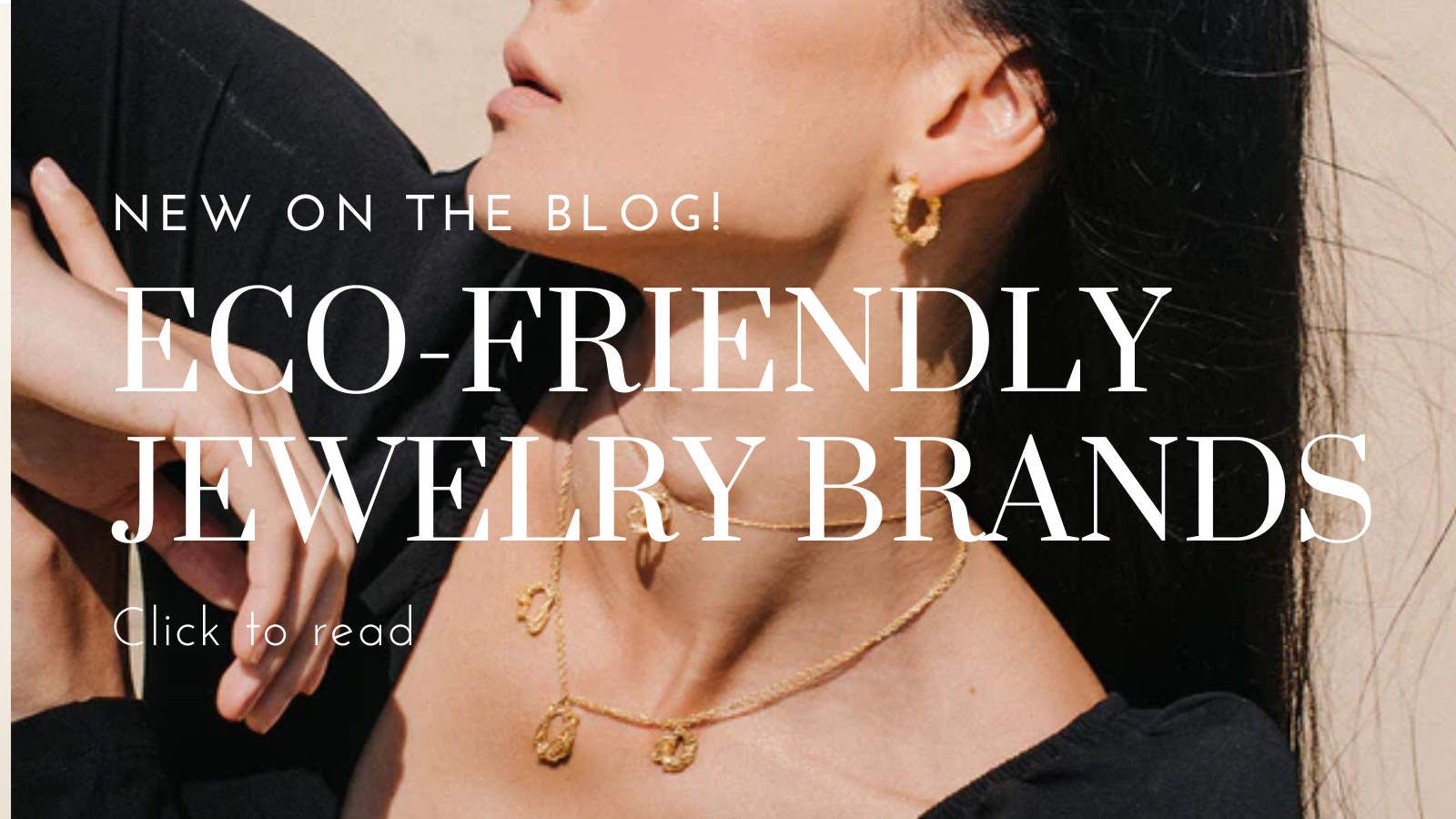 Doen makes feminine coastal-inspired pieces reminiscent of generations past. They are passionate about upholding their responsibility to the planet and future generations by considering the environmental and social impact of every step of their supply chain and operations. Doen partners with facilities that have strong workers' benefits and commitment and uses in-house and 3rd party audits and certifications to evaluate their manufacturing partners on their  practices. An intersectional feminist approach is at the heart of everything Doen does.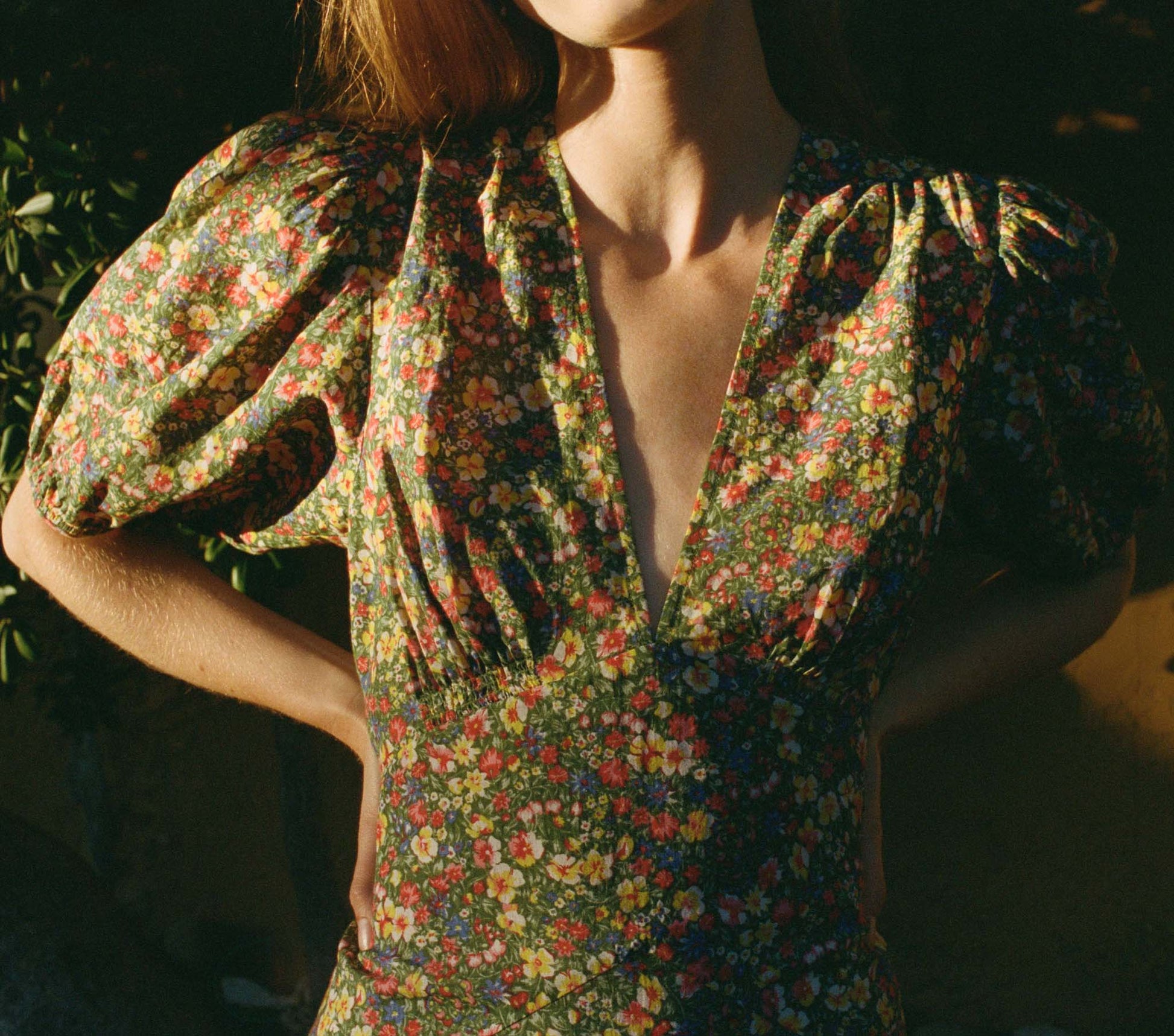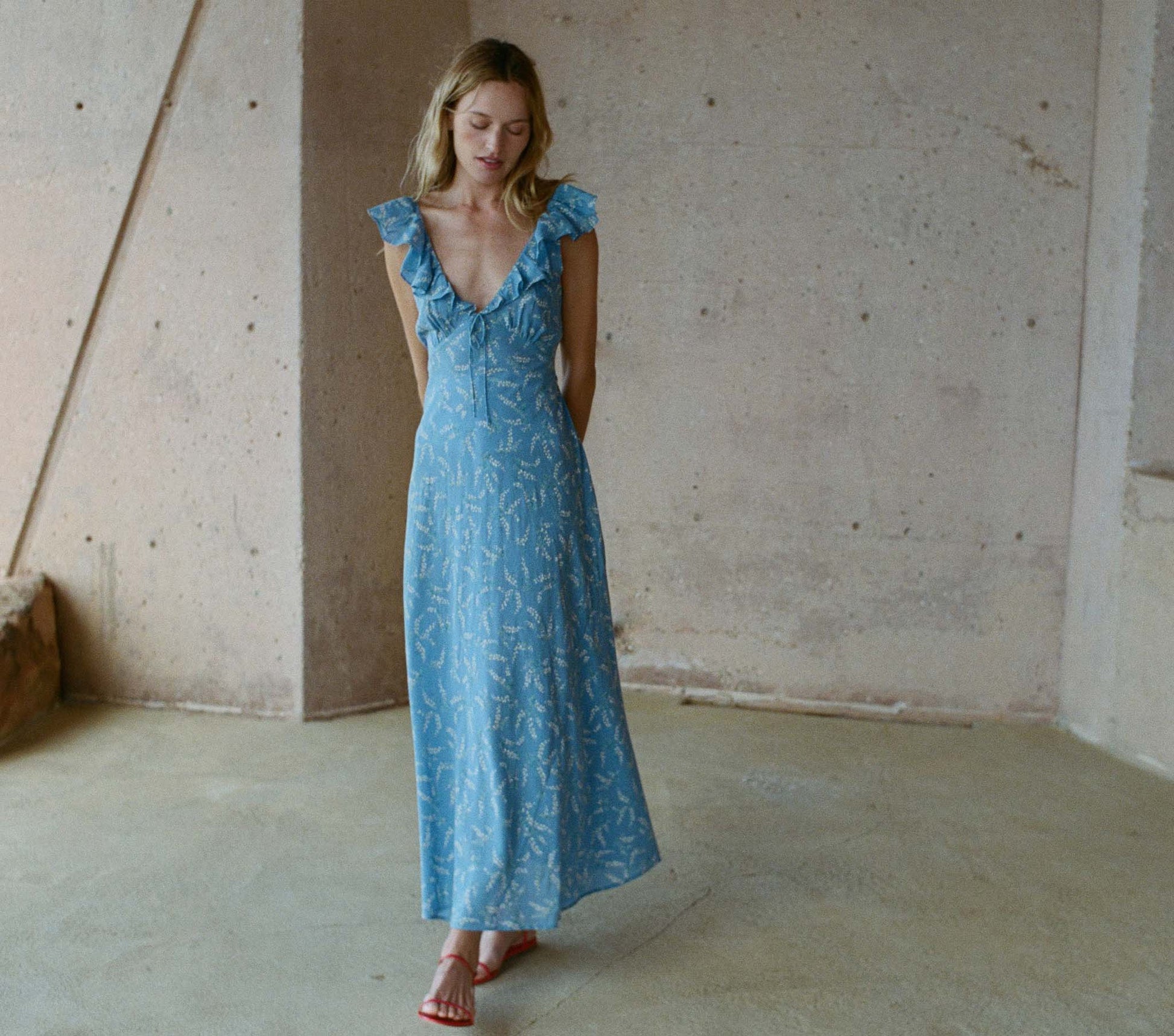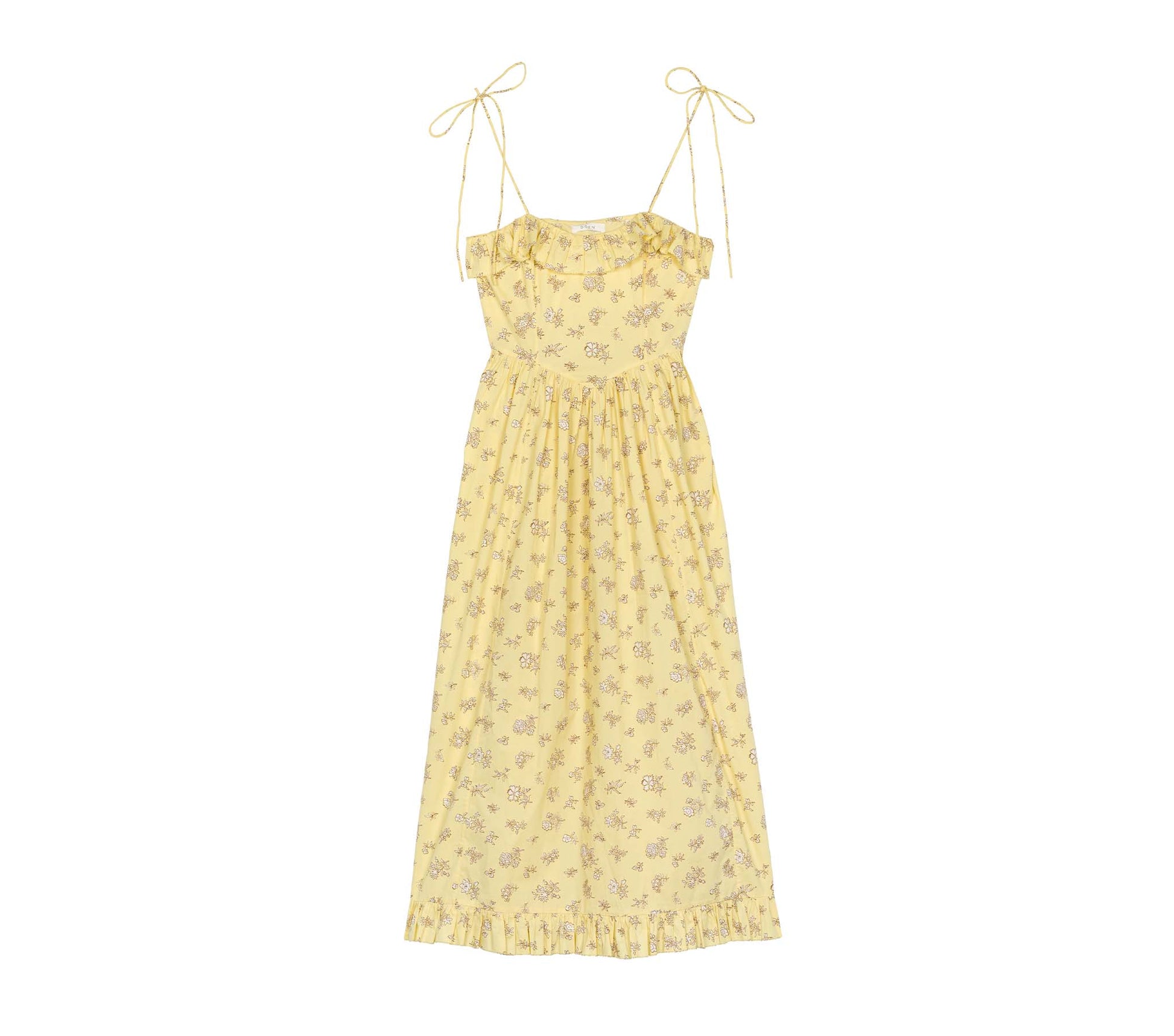 Amur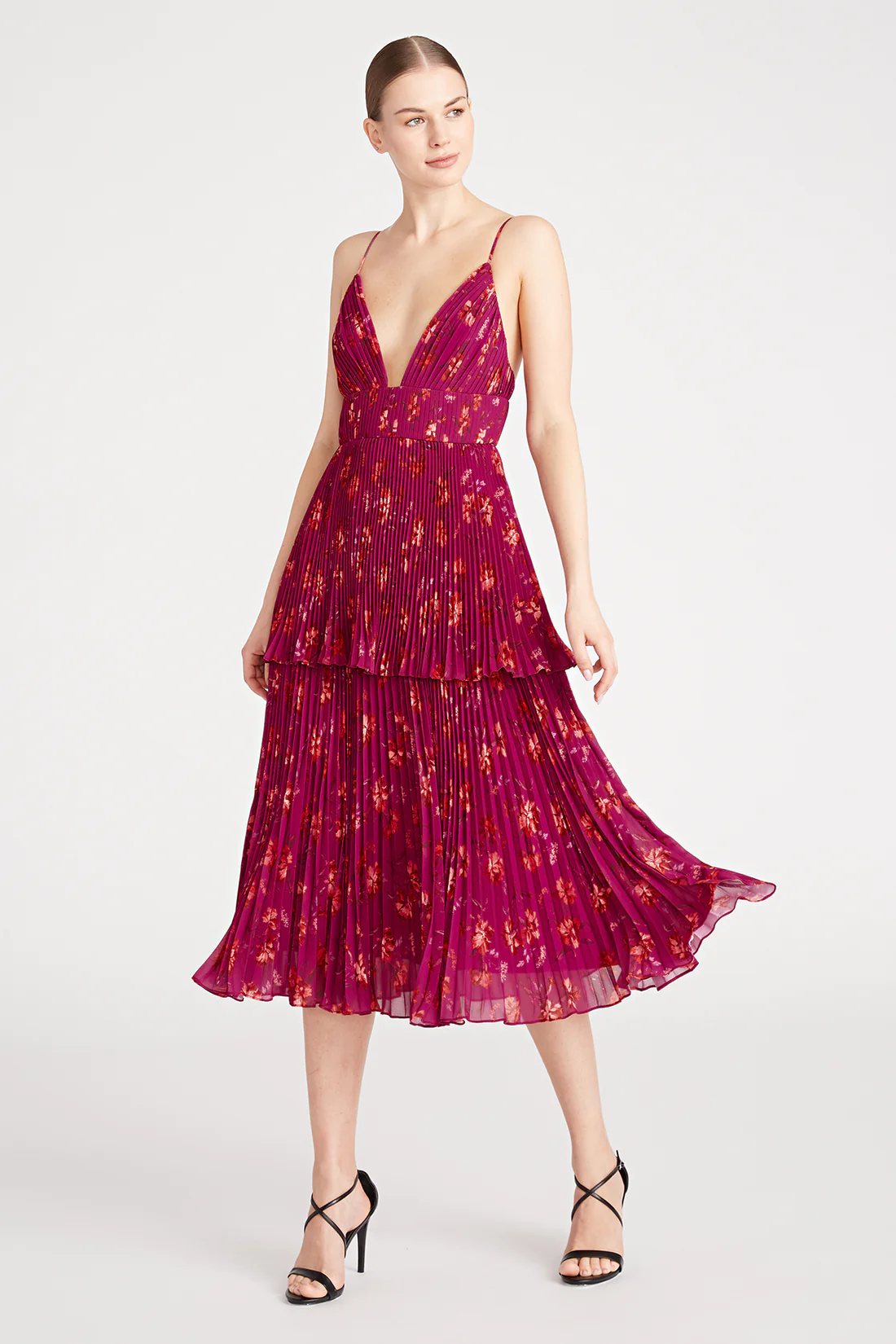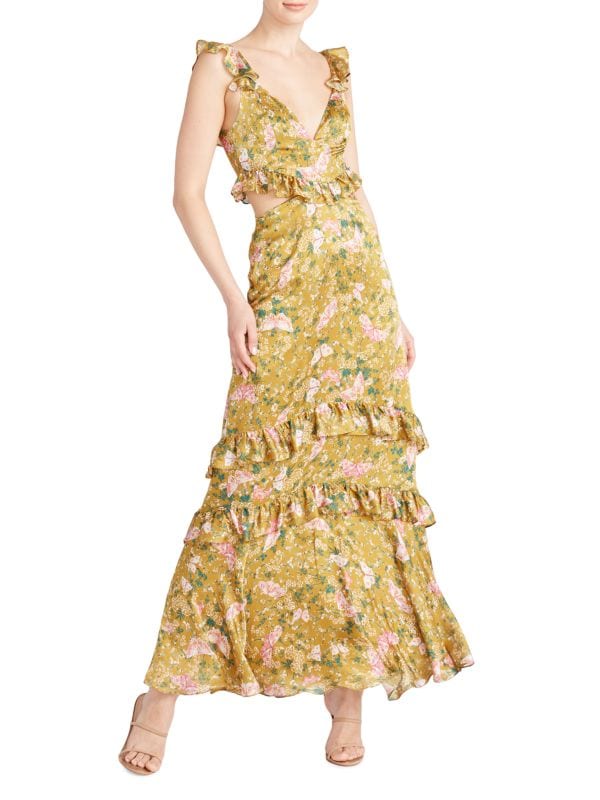 Fashion brand GANNI is famous for their quirky, colorful and just-sophisticated-enough pieces. Since 2020, Ganni has published annual sustainability reports and is committed to evolving into the most responsible version of themselves. GANNI currently has 100% traceability on Stages 1-4 of their supply chain and has published all Stages 1 and 2 suppliers with the Open Suppler Hub to drive transparency. GANNI achieved B Corp certification in 2022.
https://www.ganni.com/en-nl/broderie-anglaise-two-piece-dress-F7920.html?dwvar_F7920_color=Maize
https://www.ganni.com/en-nl/taffeta-mix-open-back-dress-F7969.html?dwvar_F7969_color=Aloe
https://www.ganni.com/en-nl/3d-jacquard-ruffle-midi-dress-F7948.html?dwvar_F7948_color=Brilliant%20Blue
https://www.ganni.com/en-nl/printed-mesh-puff-sleeves-long-dress-T3499.html?dwvar_T3499_color=Egret
https://www.ganni.com/en-nl/crinkled-satin-maxi-strap-dress-F8013.html?dwvar_F8013_color=Pale%20Khaki
https://www.ganni.com/en-nl/pleated-georgette-smock-midi-dress-F8146.html
https://www.ganni.com/en-nl/stretch-seersucker-smock-dress-F7955.html?dwvar_F7955_color=Pale%20Khaki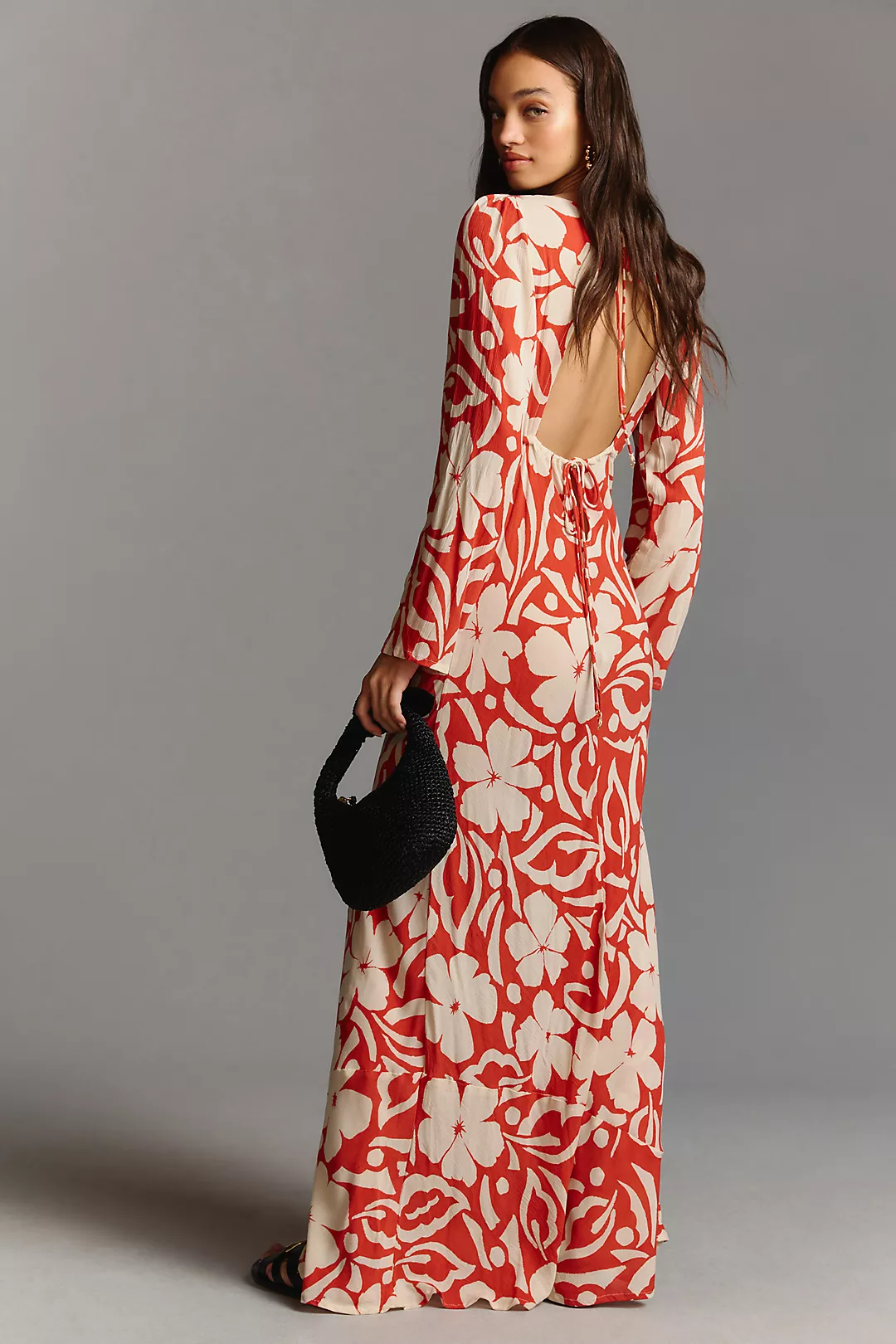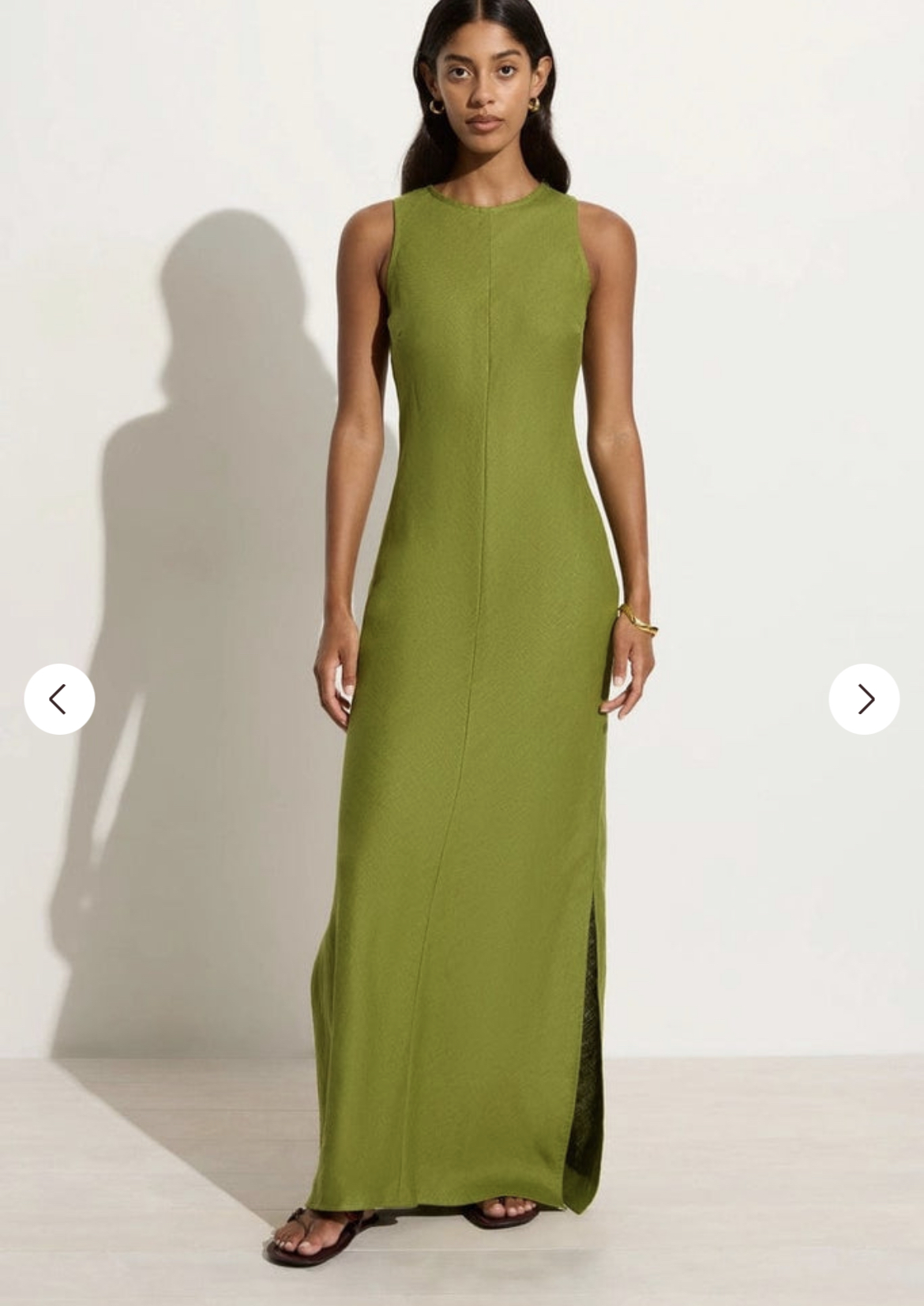 Valenza Maxi Dress Palm Green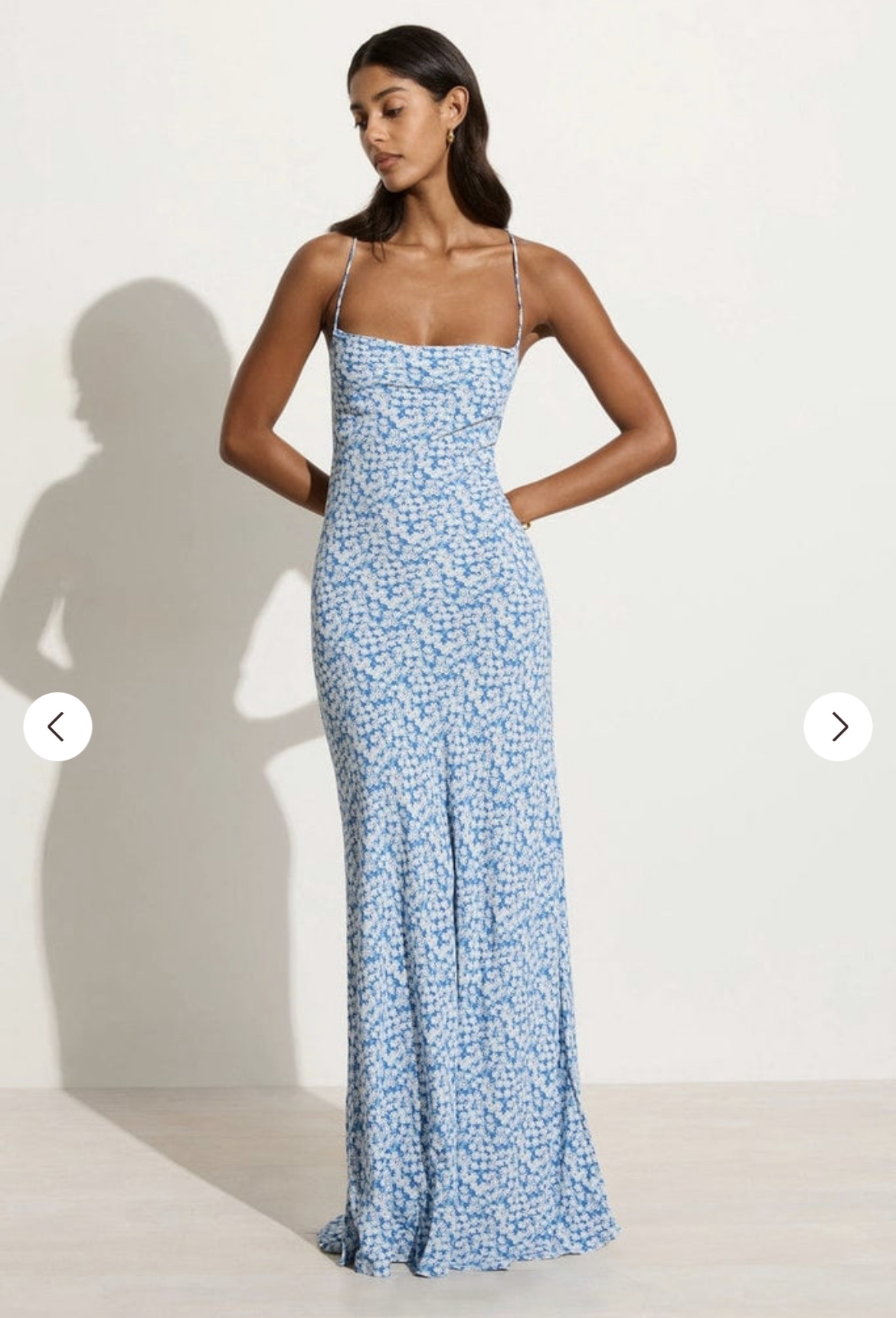 Lusia Maxi Dress Elka Floral
Lusia Maxi Dress Elka Floral (Exclusive)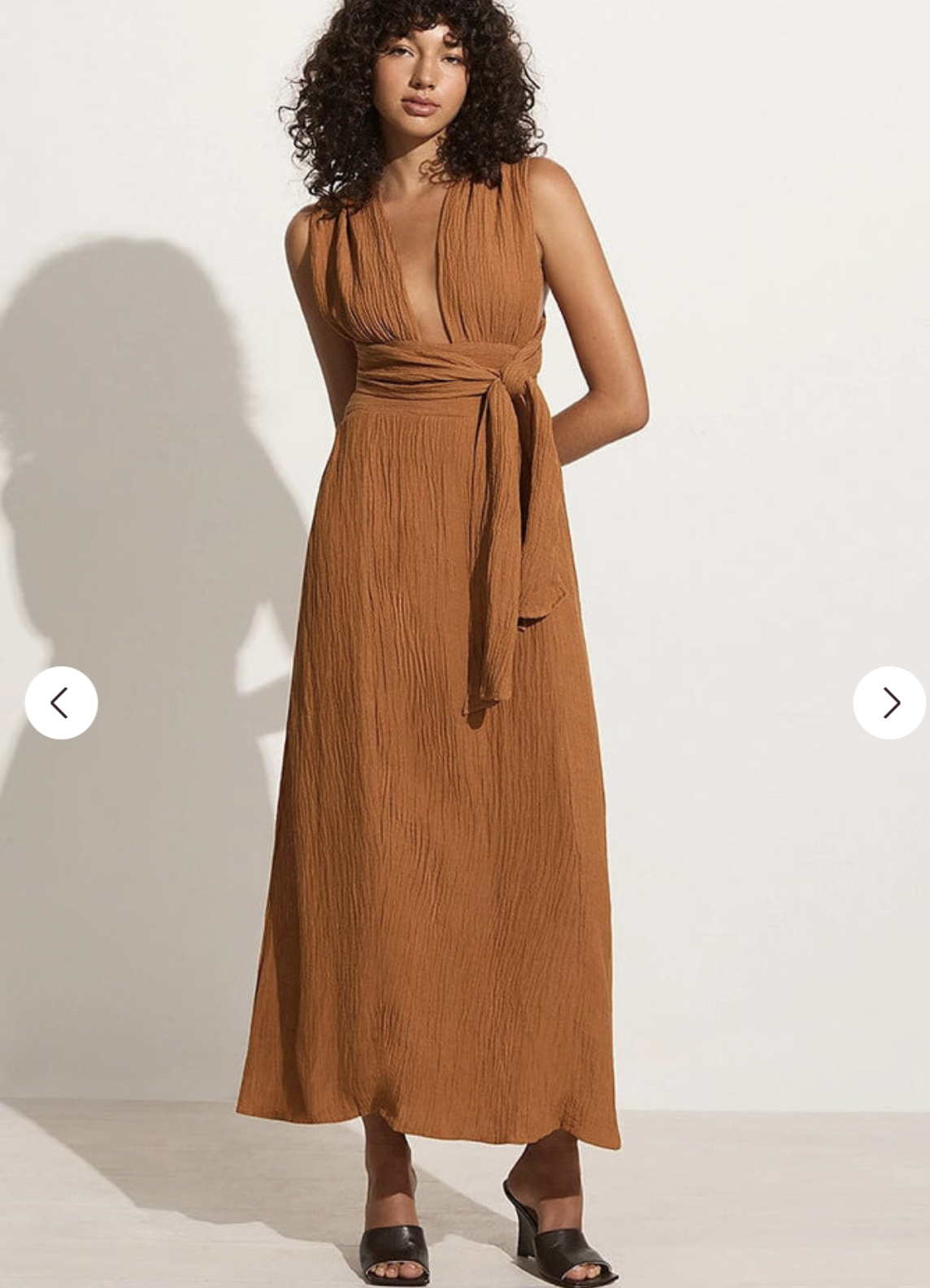 Tropiques Maxi Dress Caramel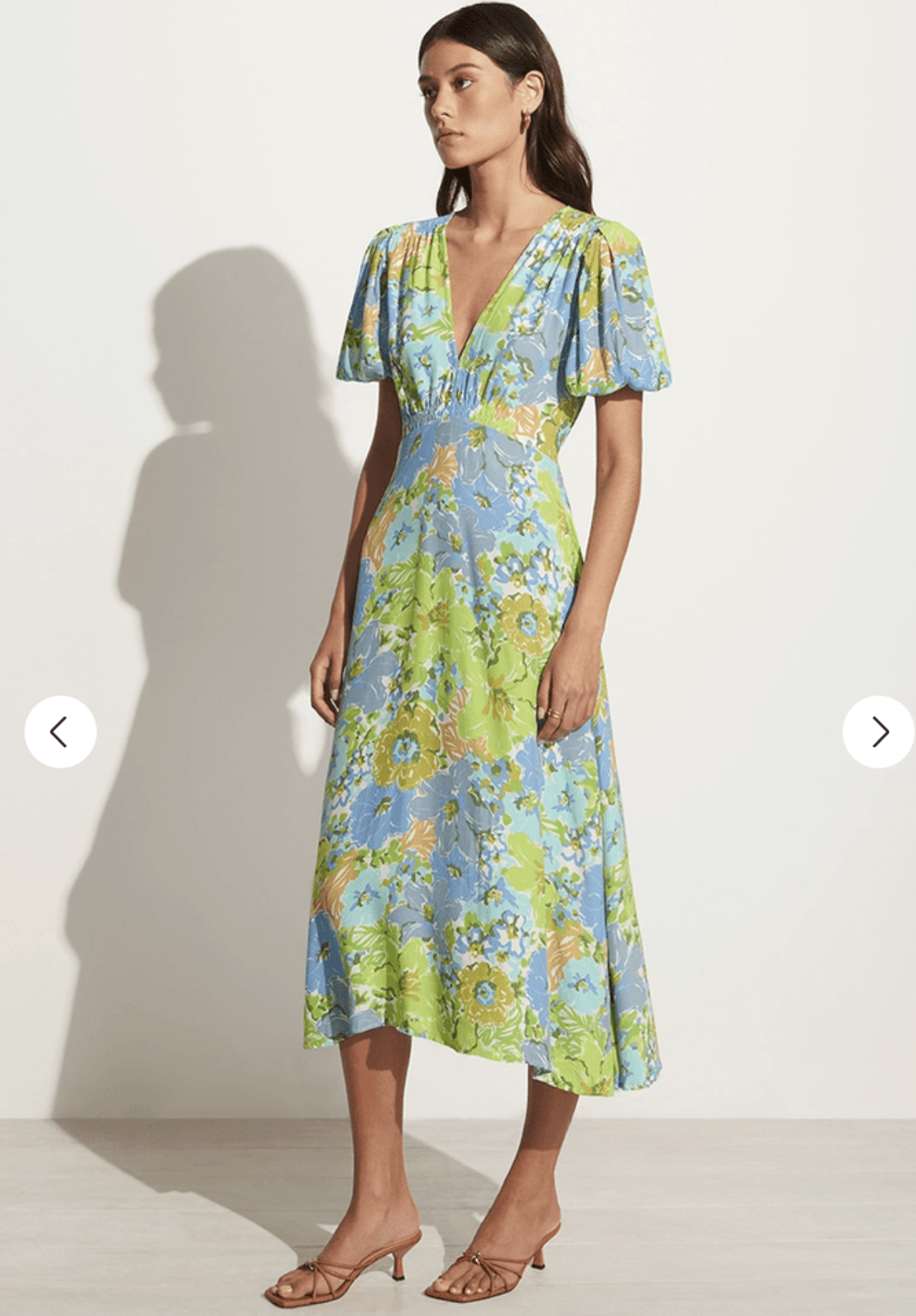 Vittoria Midi Dress San Benedetto Floral Print
Vittoria Midi Dress San Benedetto Floral Print
Christy Dawn
Los Angeles-based Christy Dawn designs vintage-inspired dresses from deadstock fabrics and is committed to ethical, regenerative fashion. Every Christy Dawn piece is made by local artisans in Downtown Los Angeles, sewn with longevity in mind. The brand uses deadstock fabric as to minimize their environmental footprint, and instead of creating thousands of garments at a time, they sew a limited number of pieces.

The Helina Dress
The Nicks Dress
The Nicks Dress | Hibiscus Blues
The Kassandra Dress
The Kassandra Dress | Bora Bloom
Hope For Flowers
Hope for Flowers is sustainable clothing brand, created by fashion designer Tracy Reese. This slow fashion clothing company uses organic cotton and organic linen along with Tencel Lyocell and Modal. Hope For Flowers exemplifies Tracy Reese's signature silhouettes and love of color and pattern.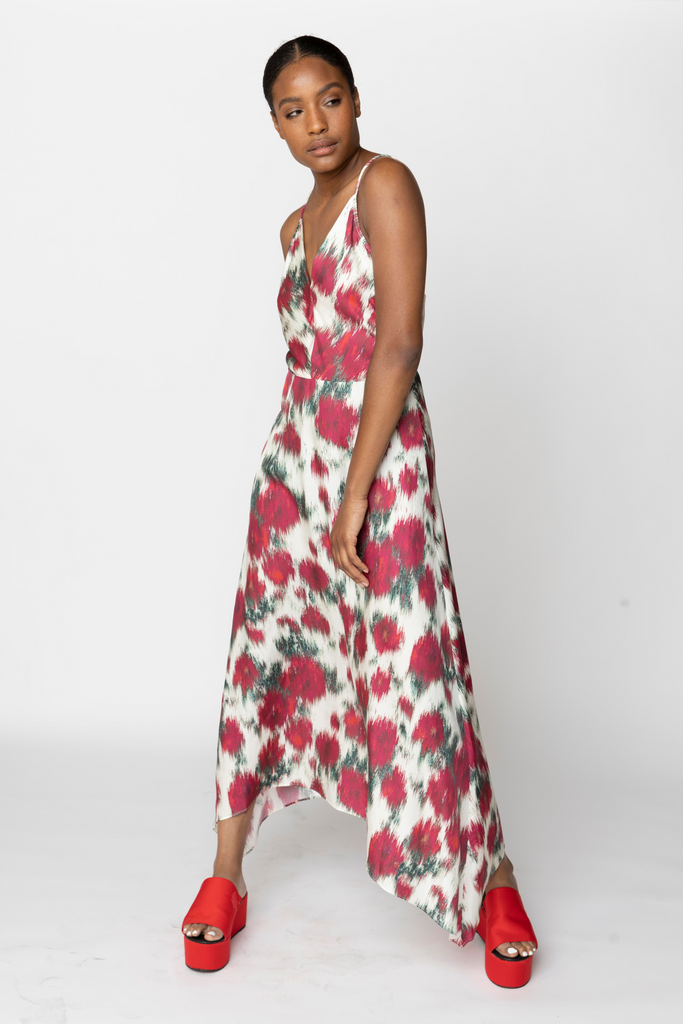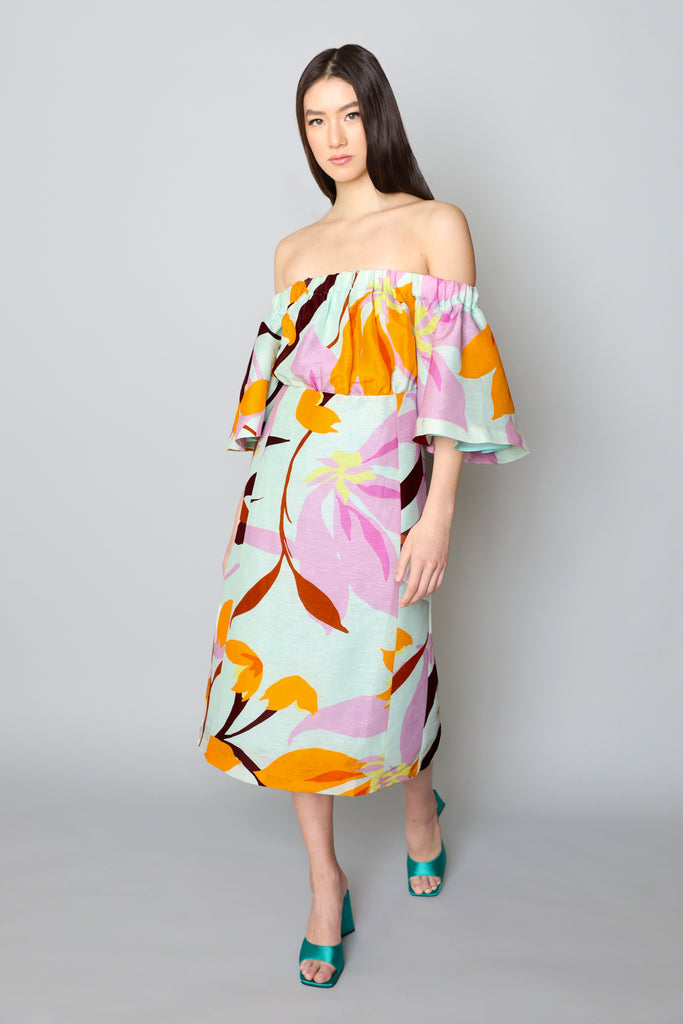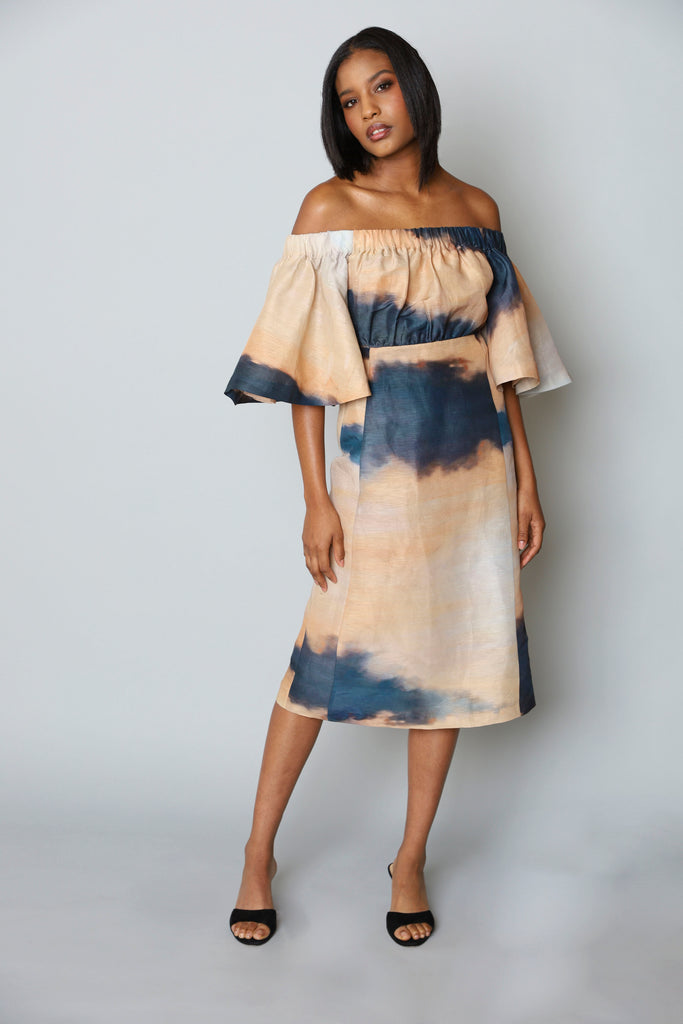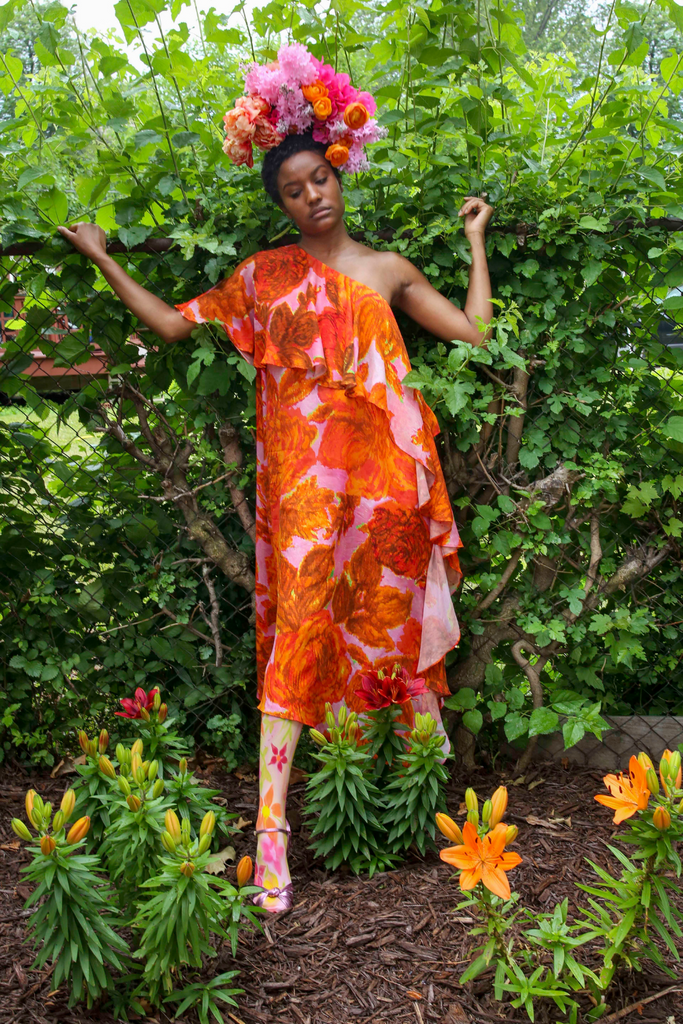 LOUDBODIES
LOUDBODIES is an ethical, inclusive and sustainable fashion brand on a mission to make ethically produced sustainable clothing of all sizes available to people everywhere.
"ILINCA" DRESS RED ORGANIC COTTON
"YAA" DRESS FLORAL TENCEL
Ana Slip Dress
holiday-ana-slip-dress-red-velvet
"IDA" WRAP DRESS LAVENDER ECOVERO
fall-winter-2022-alice-wrap-dress-lavender-ecovero
Pre-Loved Wedding Guest Dresses
Many progressive fashion brands are now offering pre-loved stores on their website with gently used pieces from their line. We found some stunning pieces that look as good as new. By shopping full circle we can reduce our collective carbon footprint and minimize waste.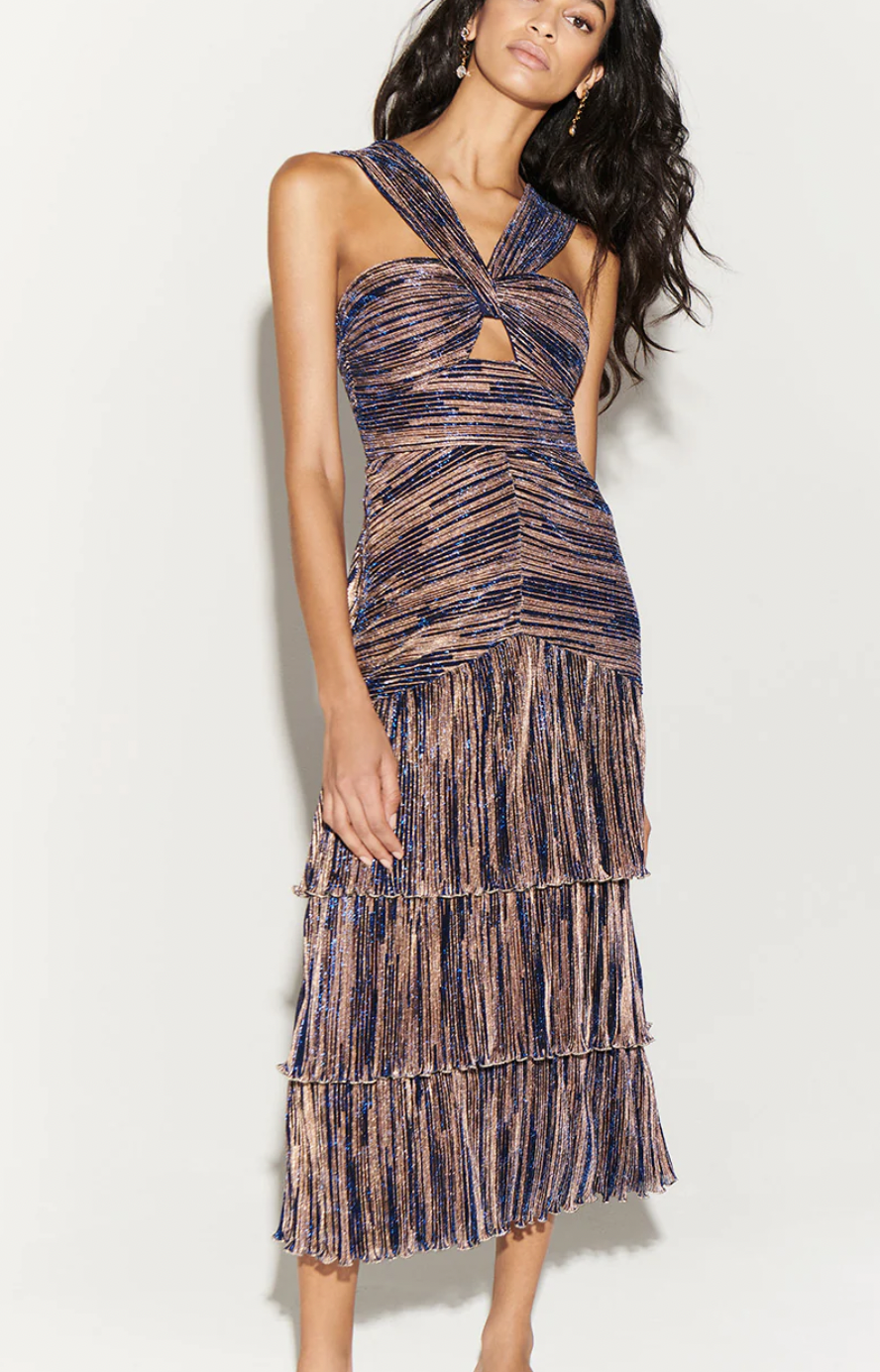 Saylor Hedi Dress
https://saylor.treet.co/l/hedi-dress/645146d3-ce1b-437c-a501-91345fd266c8#product-details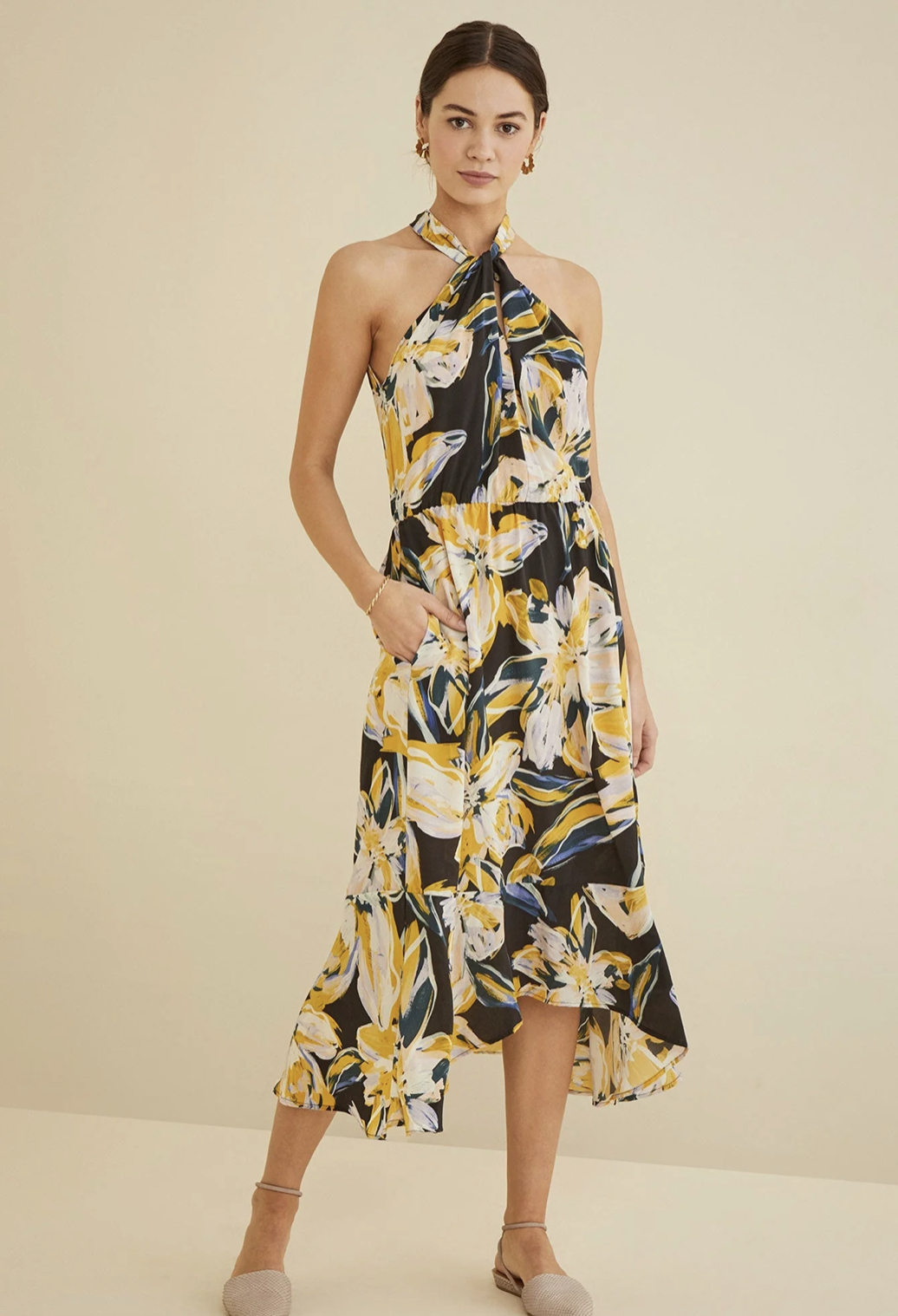 Amour Vert Dominica Silk Dress
Dominica Silk Dress – Marbella Floral – ReAmour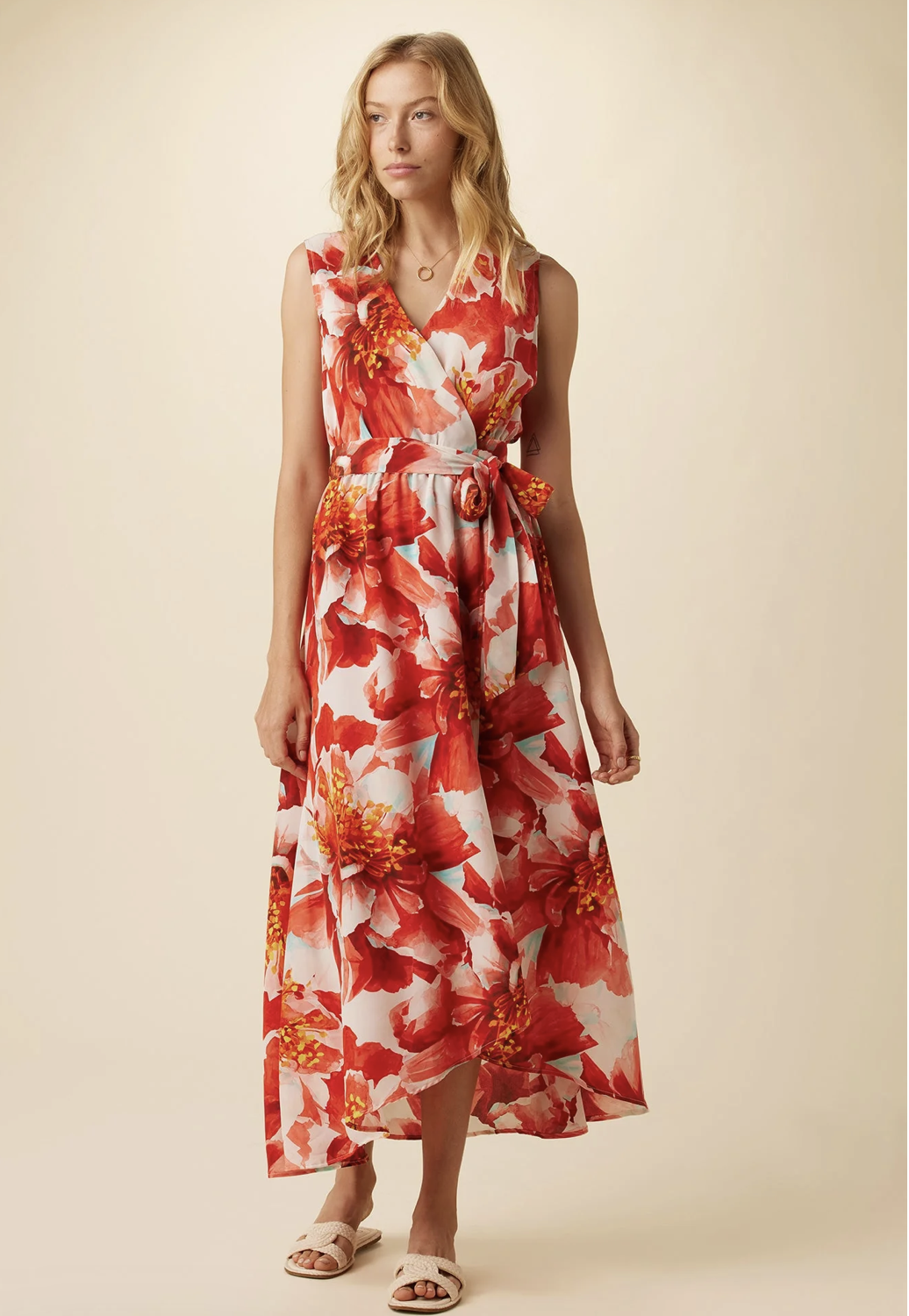 Amour Vert Hanne Washable Silk Maxi Dress
Hanne Washable Silk Maxi Dress – Begonia – ReAmour
AGAATI
Hemp Silk Ruched Dress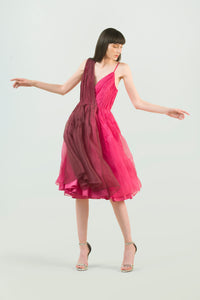 Hand Ruched Silk Dress
Made-to-Measure Embroidered Dress
Made-to-Measure Embroidered Dress
Blue Silk Midi Dress