Briogeo is a line of clean hair care products for ALL hair types and textures. Started in NYC by Nancy Twine, Briogeo is Black woman-founded and was acquired by Wella Company in April 2022. The company is committed to being clean, vegan, cruelty free and sustainable. You'll find Briogeo widely accessible at ULTA and Sephora stores across the country, plus online at Amazon and their website. They offer a very wide range of shampoos, treatments, styling products and even hair supplements for every hair type, making it easier for you to find exactly what you need. So grab a tall glass of water, throw aside the John Frieda and read on for my Briogeo review!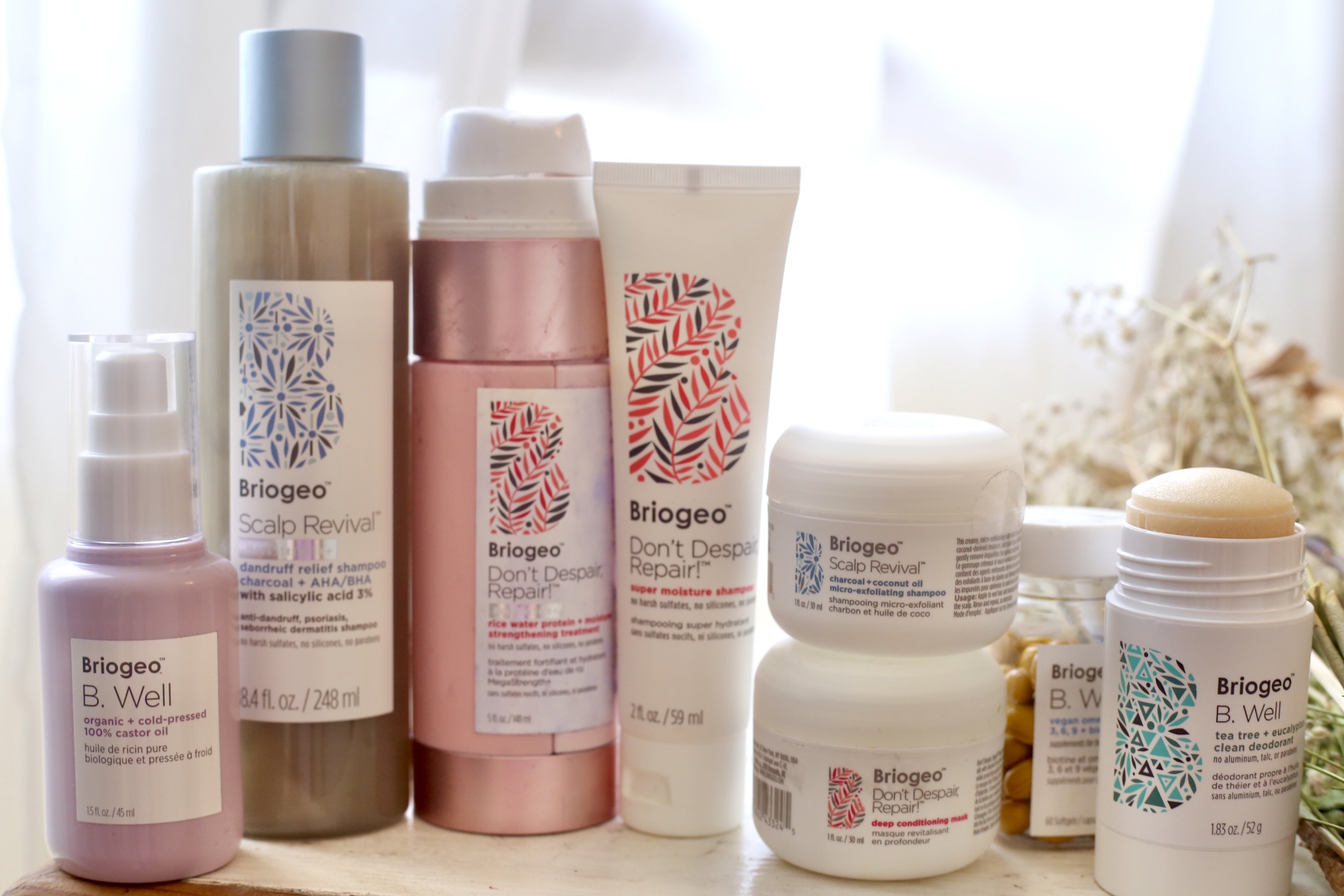 Briogeo is not an organic hair care brand and are not as natural as some of the other clean hair care brands out there, but many of their formulas are around 98% naturally derived (derived means the ingredient was once in its natural state but has been modified in a lab) with the inclusion of some organic ingredients. They also use EcoCert preservatives like benzoyl alcohol to preserve their formulas, which allows them to have a 24 month shelf life without the use of harmful preservatives. Briogeo goes by the 6-free methodology – they never formulate with sulfates, parabens, phthalates, silicones, synthetic dyes, or DEA.
The line is very expansive with seven types of collections to suit different hair types and needs:
Don't Despair Repair for damaged, processed hair
Scalp Revival for irritated scalp
Blossom & Bloom for fine, thin hair
Farewell Frizz for frizzy hair
Hypoallergenic for sensitive scalp
Curl Charisma for curly, coily and wavy hair
Superfoods for dull hair needing shine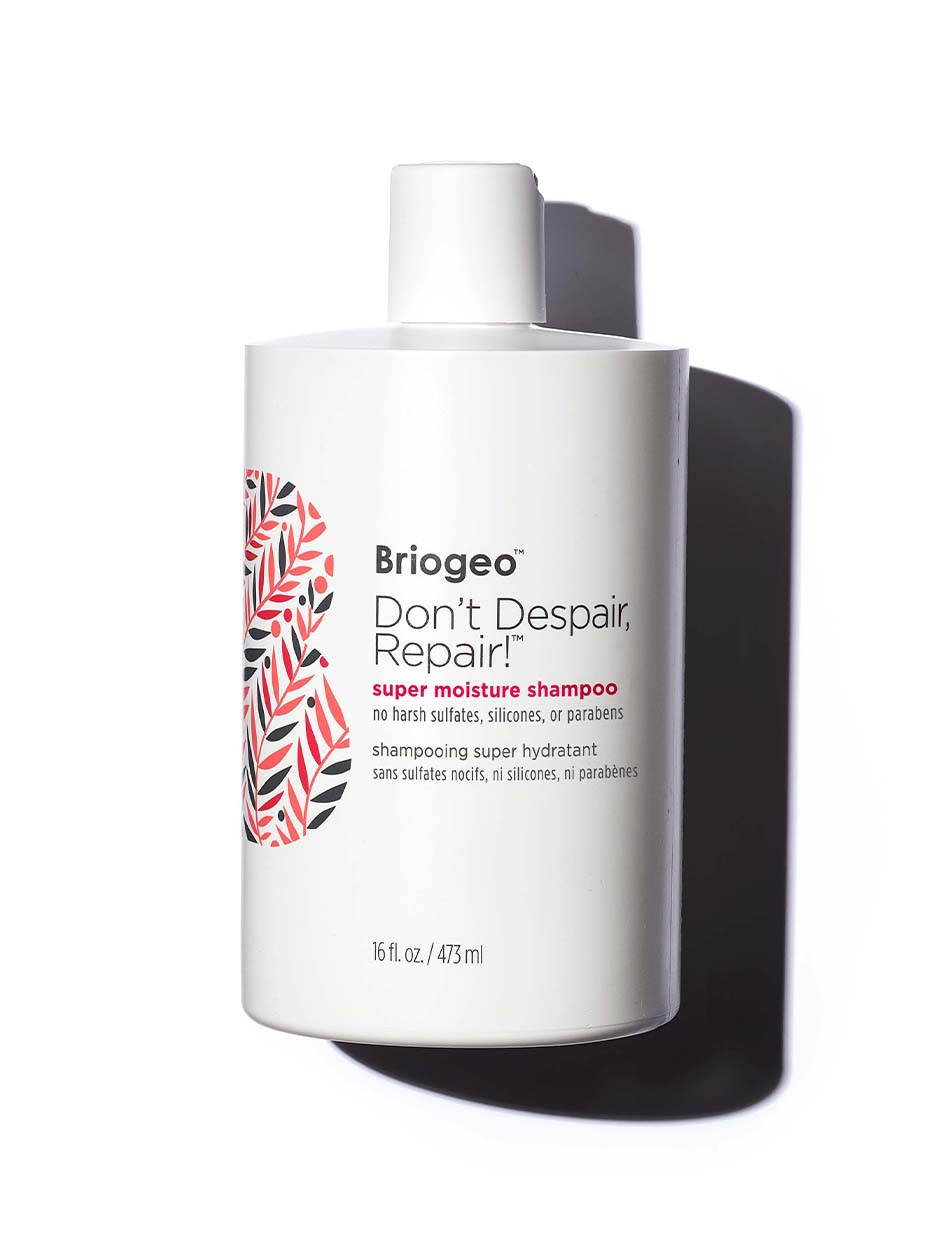 I tried three Briogeo shampoos, the Don't Despair Repair Super Moisture Shampoo and two of their Scalp Revival Shampoos (Dandruff Relief Shampoo and Micro Exfoliating Shampoo). The Don't Despair Repair Shampoo is my least favorite out of the Briogeo Shampoos.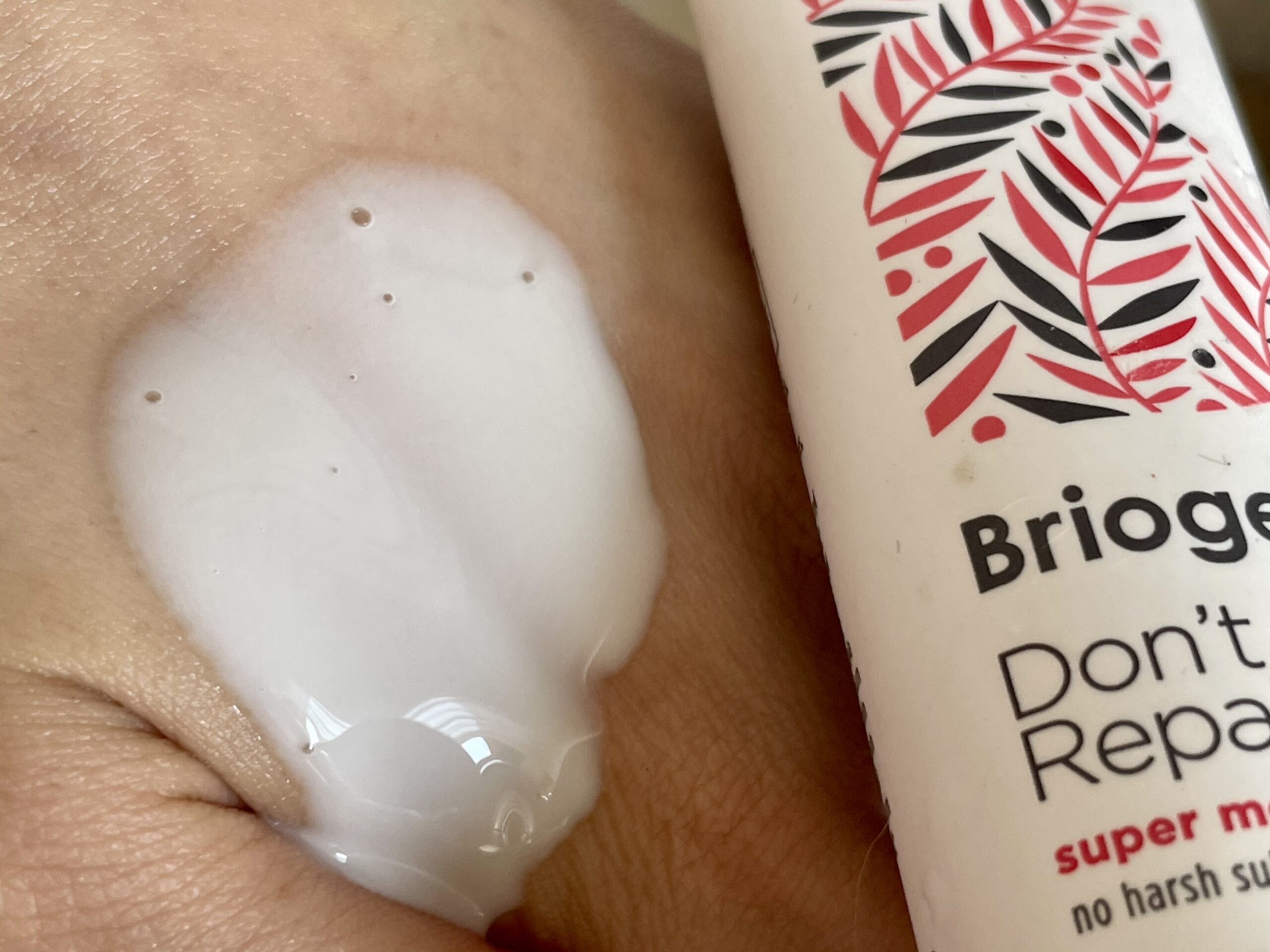 I'm sure Don't Despair Repair Shampoo has a massive cult fan base as it's a Briogeo bestseller, but I just didn't enjoy the creamy milky gel consistency and scent all that much. It just wasn't a wow product to me though it's a decent shampoo if you have dry scalp that doesn't need a strong cleanser.
This Super Moisture Shampoo, as you can guess by it's name, is for dry and damaged hair and has panthenol, biotin and algae extract. It's creamy yet still thin in consistency and provides a gentle lather that isn't so strong it strips your scalp of moisture. For my hair I prefer to use a gel shampoo, but I can see myself occasionally using this on my dry lengths.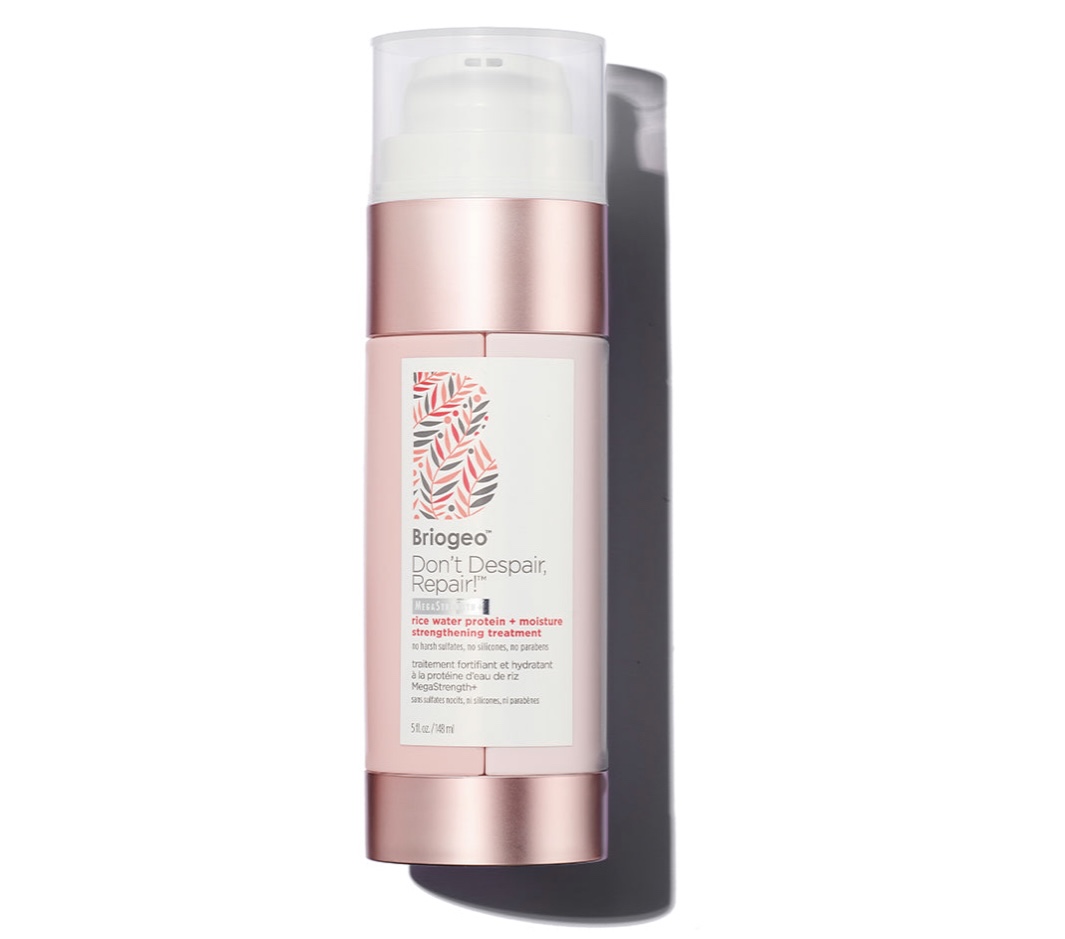 One of my favorite products I've tried from Briogeo is their treatment. I believe this is where a brand can really shine for me personally as I have hair that's been through decades of chemical processing – coloring, highlighting, balayage etc.
The Don't Despair, Repair! MegaStrength+ Rice Water Protein + Moisture Strengthening Treatment is basically two treatments in one: a Protein Treatment and Moisture Treatment, that dispense as two separate products simultaneously.
It's a silky medium-weight consistency that's not as light as a conditioner but not very rich either. The rice protein complex protects hair from future damage + hydrates dry, brittle hair + supports healthy elasticity in your strands. The moisture treatment contains Squalane, Sweet Almond Oil, Biotin, Panthenol, Glycerin and more.
While Briogeo says this is a weekly treatment, I find it easy to use on every hair wash day. With my dry hair, my technique is to always apply treatments to dry hair so it can straight to the core of the strands and then use steam to help it absorb deeply.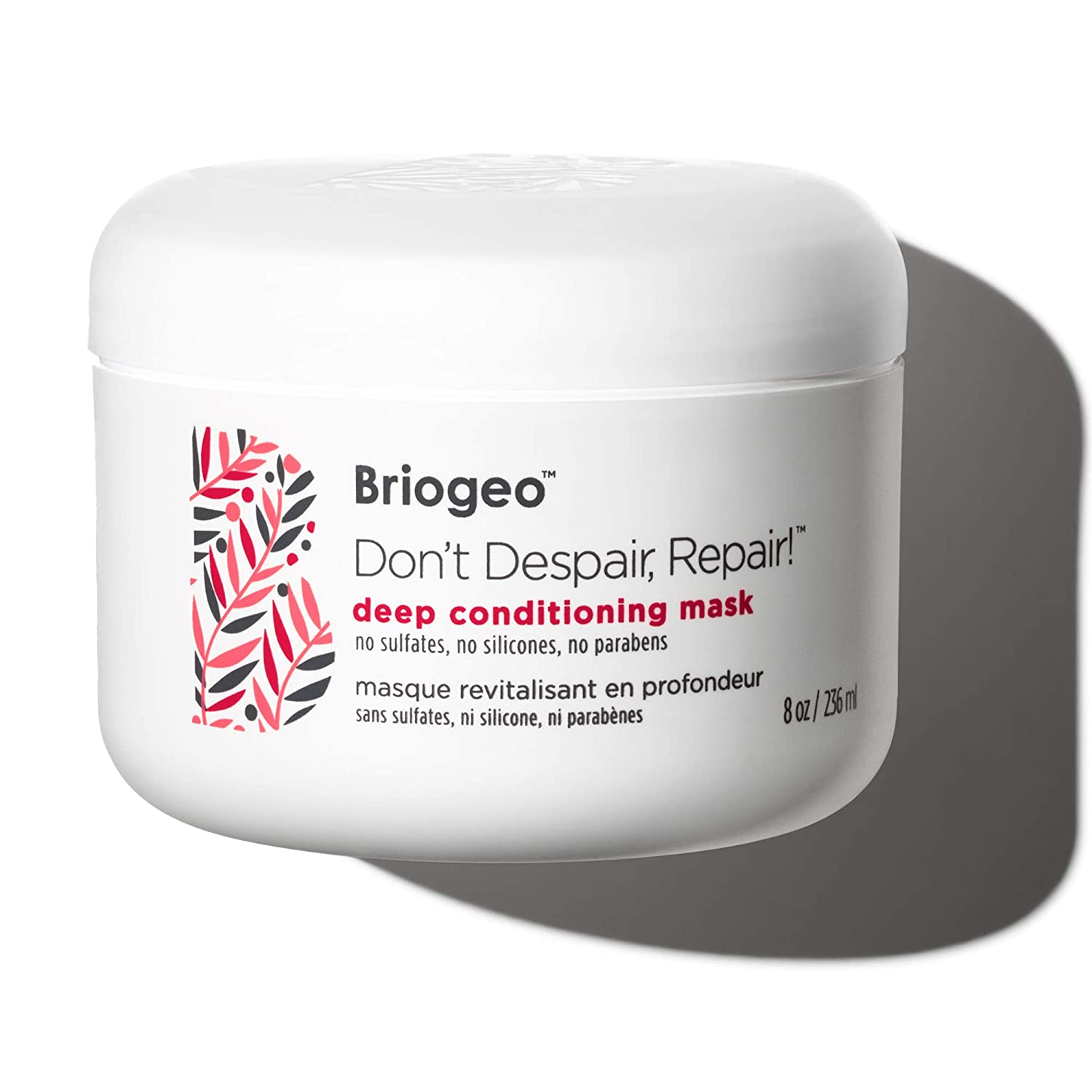 If you're looking for something very rich and moisturizing or have very coarse, dry, damaged hair, I would skip the Briogeo Don't Despair Repair Deep Conditioning Mask. This is a deep conditioning treatment for fine or normal hair as it's on the lightweight side. This bestseller Briogeo mask is very much a regular conditioner for my hair than a mask. It's made in a water base with rosehip oil, B-vitamins, algae extract and more.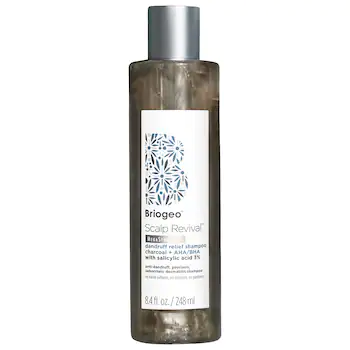 Briogeo Scalp Revival Dandruff Relief Shampoo
I appreciate a clean dandruff fighting shampoo as there aren't that many options! This pain point solving Shampoo is great if you have an itchy, flaky, irritated scalp, and particularly suited for dry hair as it's a very rich consistency. The Briogeo dandruff relief shampoo is made with charcoal + aha/bha with salicylic acid 3%.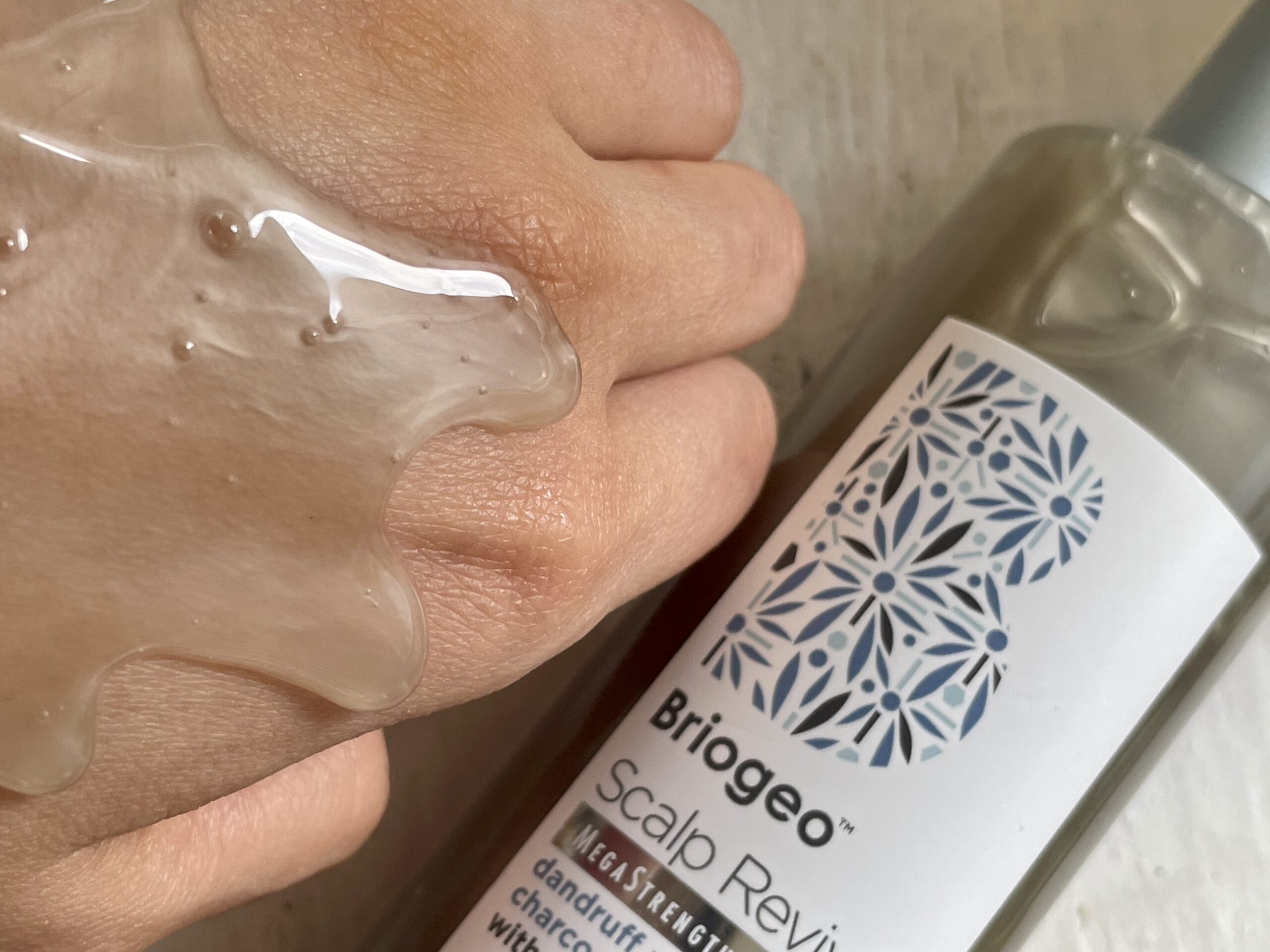 The packaging isn't the best though, because the container is rigid and tough to squeeze.
Because the Scalp Revival Shampoo is a very rich and moisturizing gel, I'm not sure very oily hair would enjoy this product.
It has a sharp tea tree and minty scent.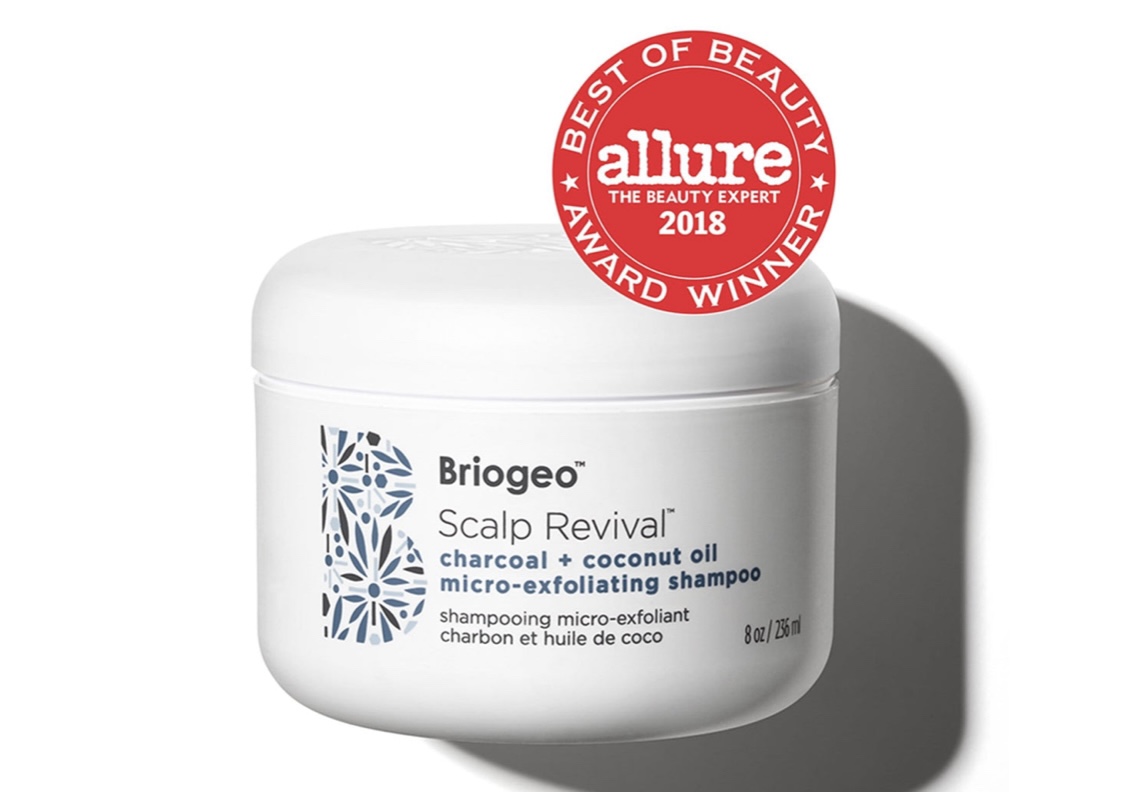 Briogeo Scalp Revival Charcoal + Coconut Micro-Exfoliating Shampoo
This shampoo is actually a scalp scrub with shampoo benefits. It's specifically formulated to help with a flakey, itchy scalp AND remove product buildup. The Briogeo Micro-Exfoliating Shampoo contains:
Binchotan charcoal to draw impurities from hair follicles
Vegetable-derived micro-exfoliators to remove product build-up
Peppermint and spearmint oils to reduce scalp itchiness
Tea tree oil to reduce scalp irritation and inflammation.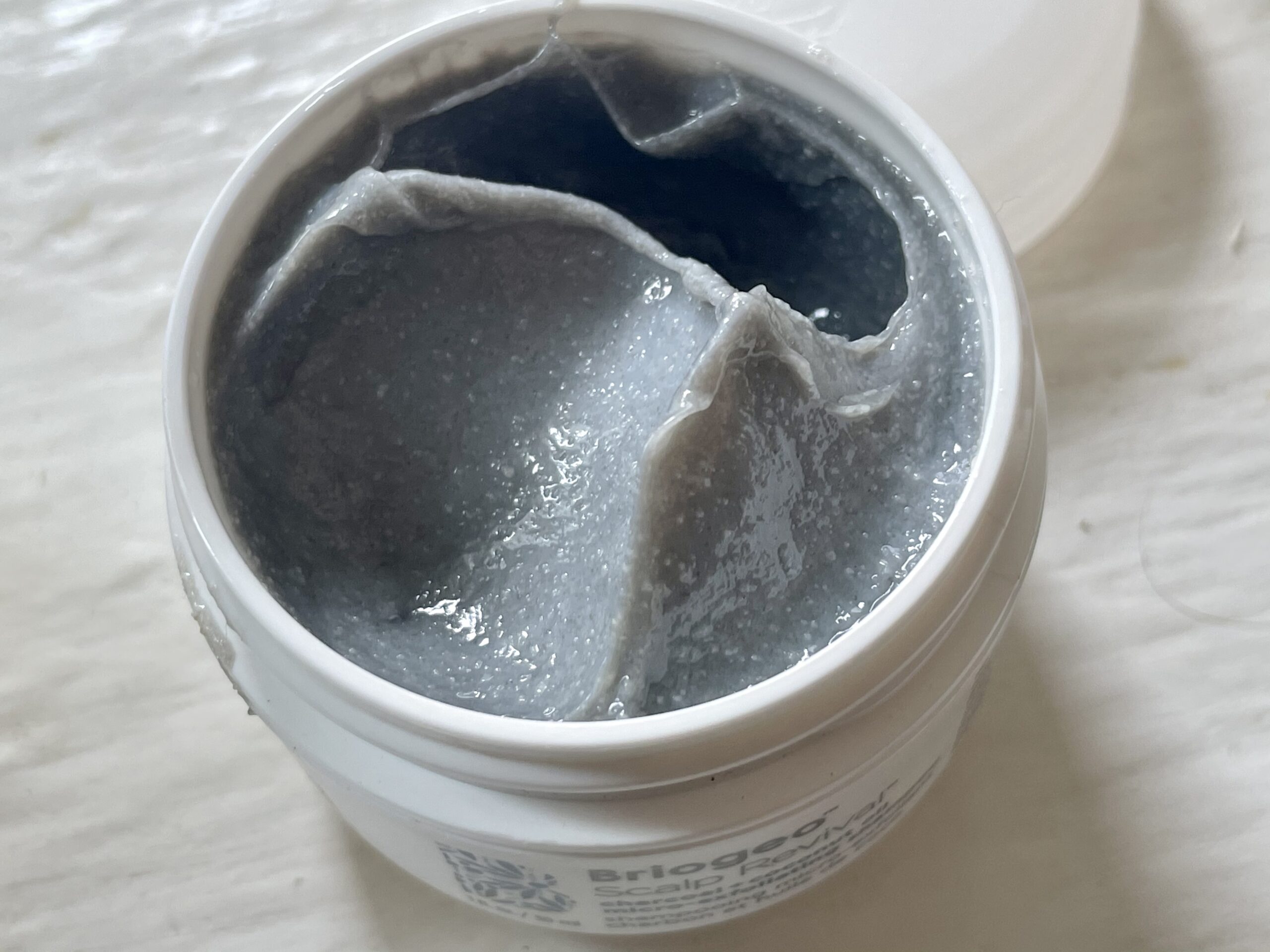 It detoxifies, exfoliates, soothes, and balances the scalp for optimal scalp health and is a great addition to your existing shampoo routine for a more well-rounded hair care regimen. This scalp scrub doesn't replace my shampoo, but I like to use it as a weekly or bi-weekly shampoo "treatment scrub." You do not need to use a separate shampoo in the shower when using this because it does have cleansing agents  that allow it to foam.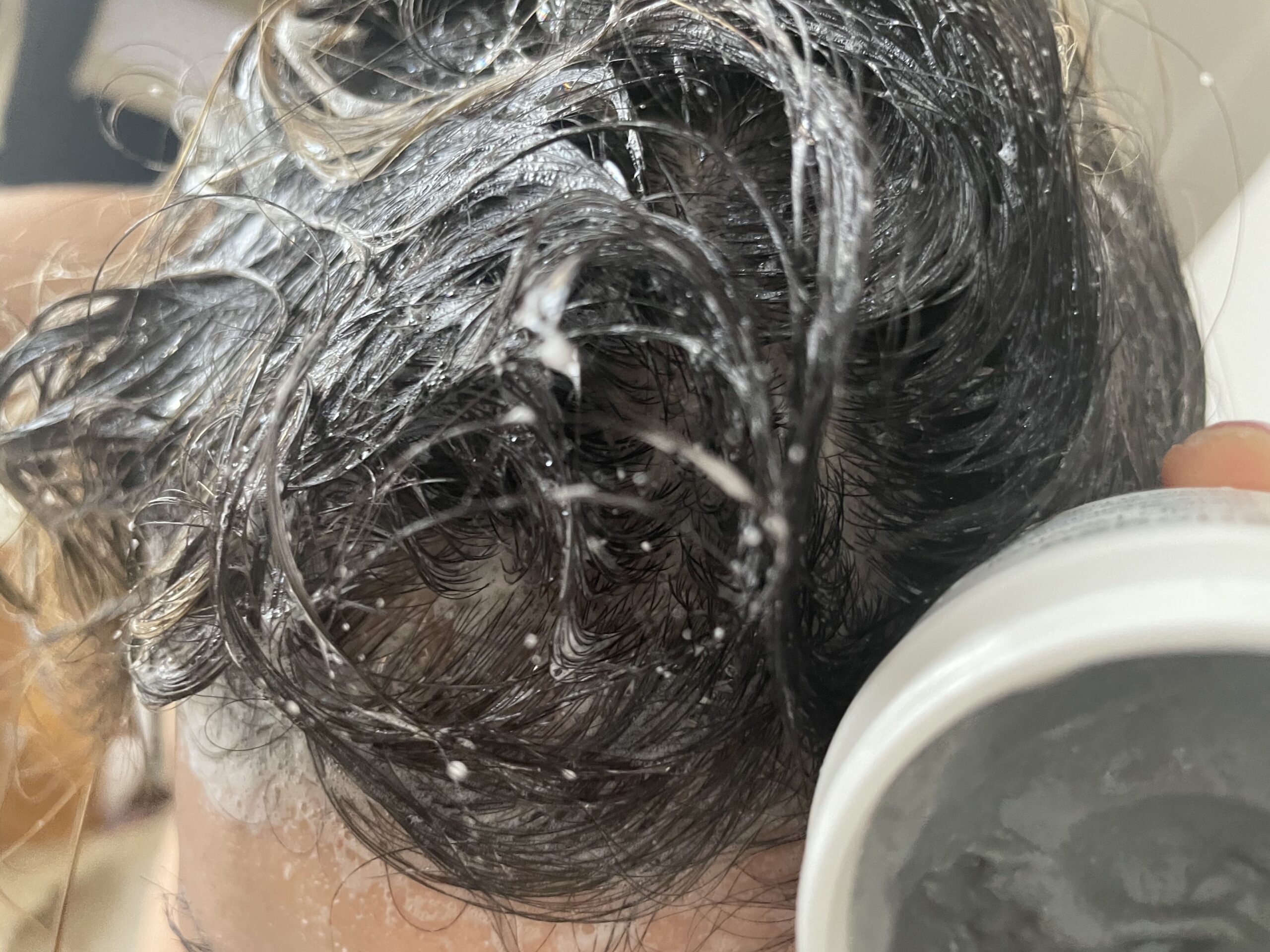 A lot of times your scalp is irritated or overproduces oil because the follicles are clogged. In the same way we do for our skin, since scalp is skin, we need to regularly remove dead skin cells and product buildup.
The scent is much more subtle than the Dandruff Relief Shampoo, and while it's still tea tree-esque there is added fragrance that smells like notes of something Amber/vanilla-y.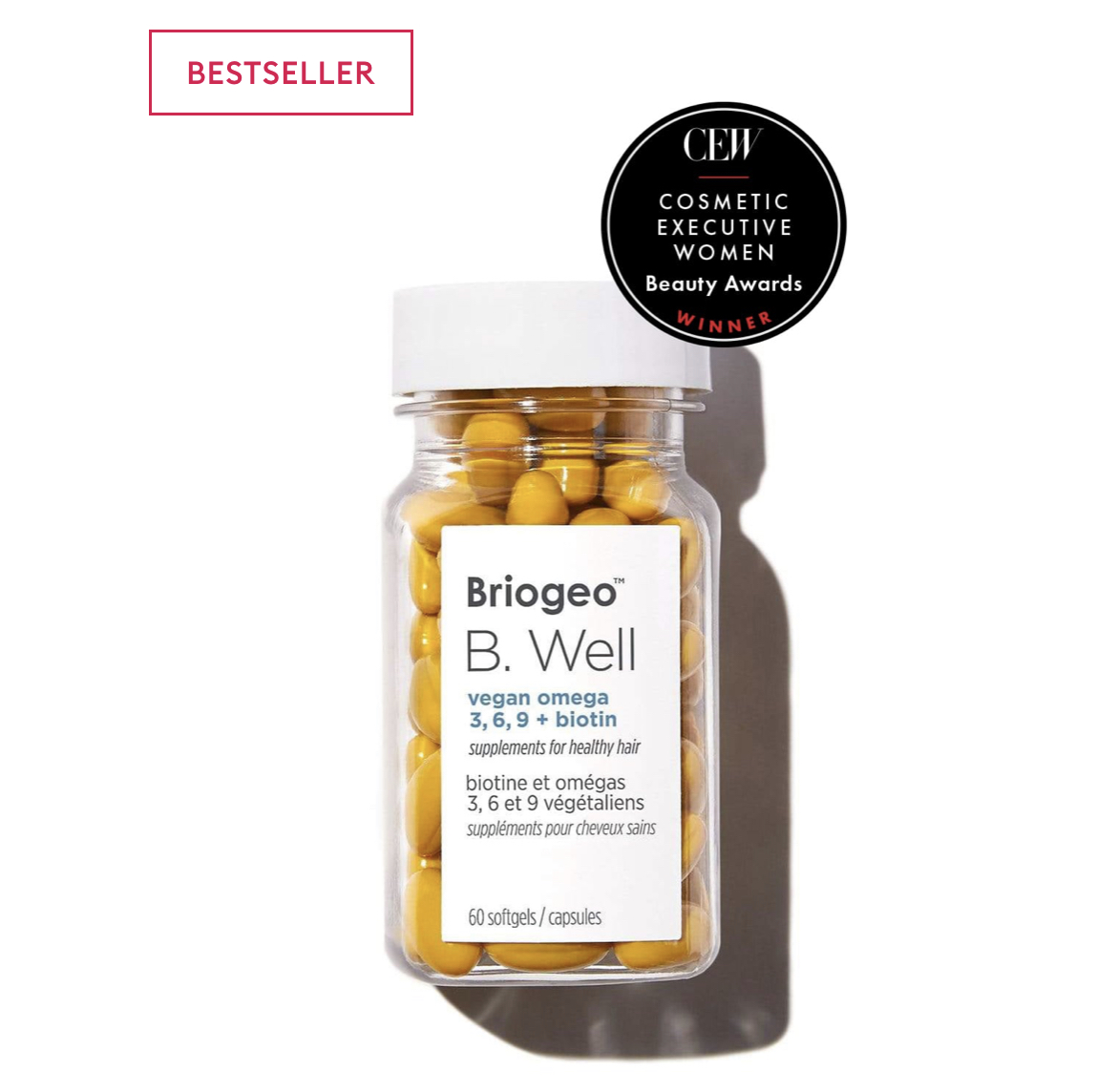 I like the formulation of the Briogeo hair supplement: Vegan Omega 3, 6, 9 + Biotin, proprietary blend of Ahiflower® Oil, the highest source of SDA, omega-3-6-9 fatty acids from a single plant, biotin and a micro-algae- derived DHA complex rich in omega-3.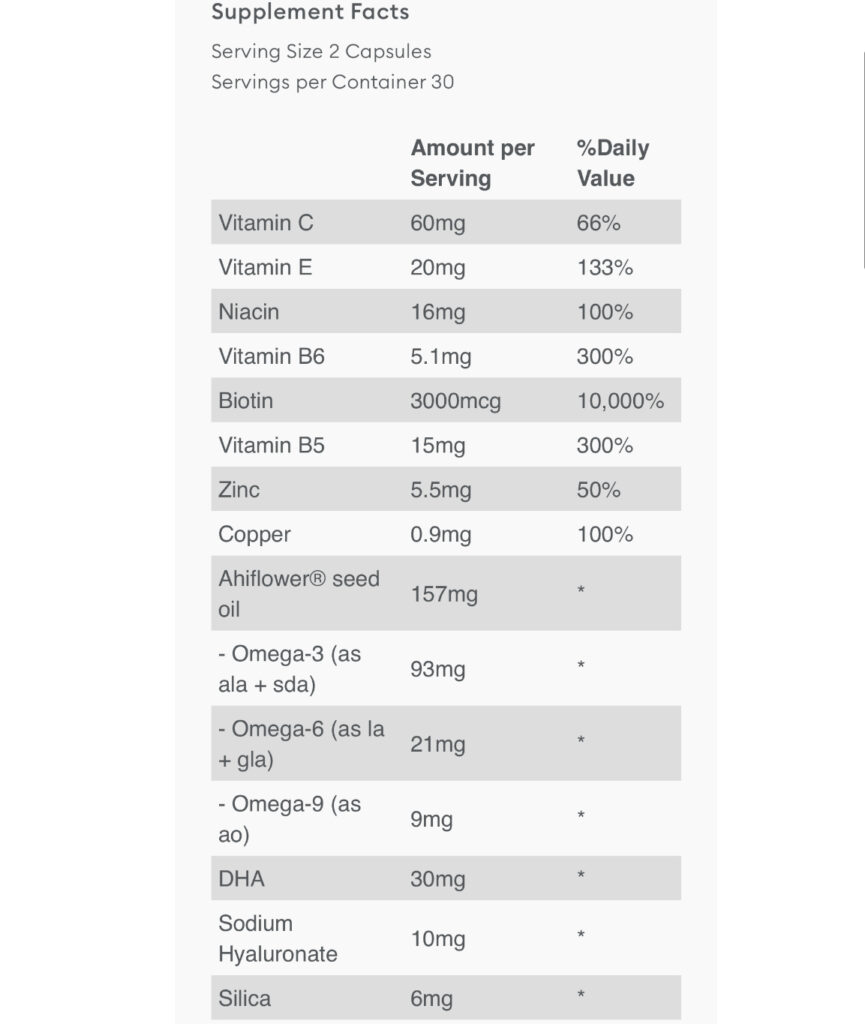 These softgels are derived from micro-algae and may have a marine odor. Noticing any hair changes is so subjective I don't like to make claims with supplements, but I find this a very welcome addition to my supplement regimen for healthier hair from the inside out.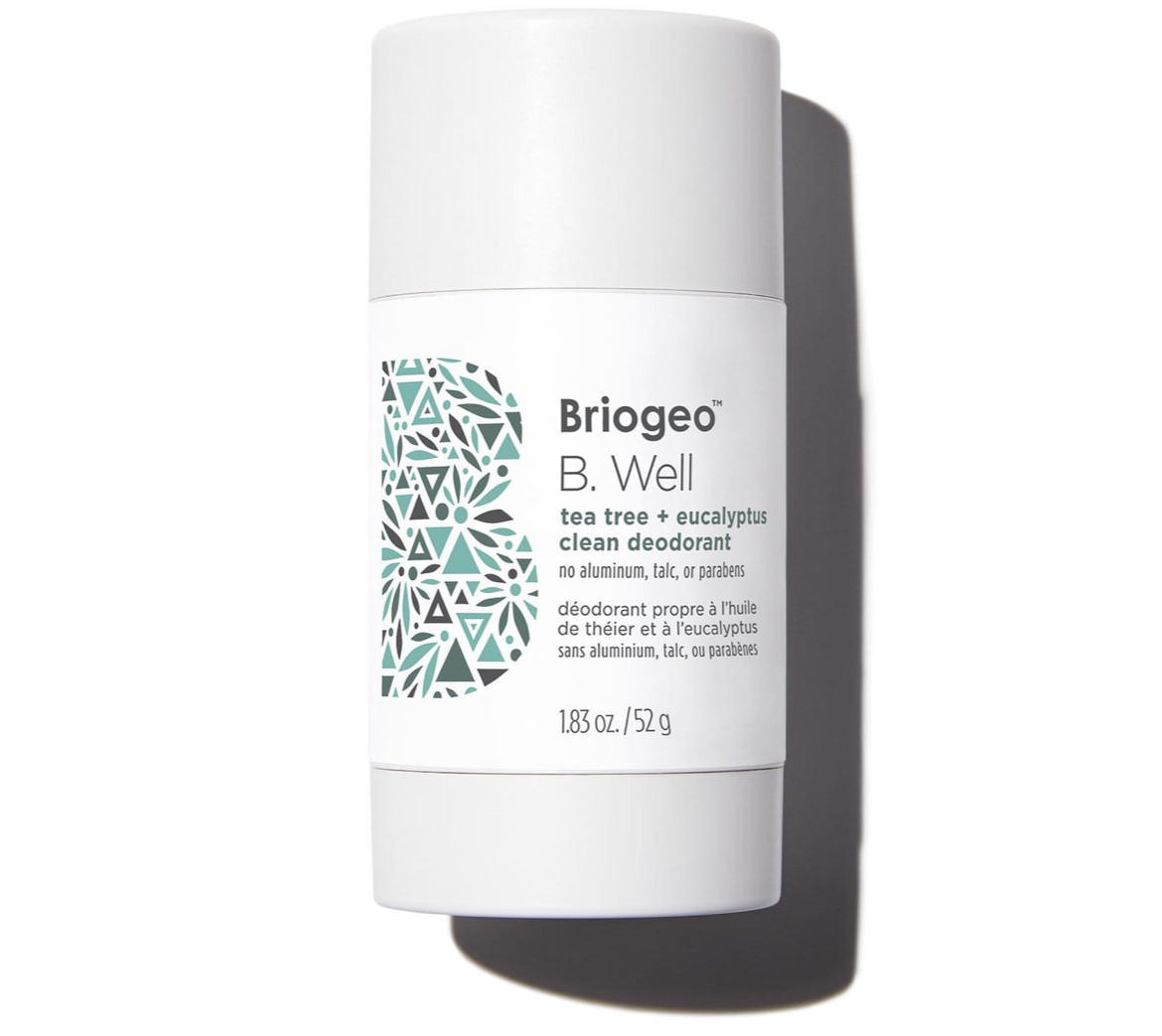 Men will love the Briogeo Tea Tree deodorant scent – women not so much. While I enjoy tea tree as say a body wash or something temporary on the skin, I don't want to wear it as a perfume. But the mister really enjoys this one as it's a total dude scent. It has a drier cream consistency so there's no wet feeling.
The Briogeo Deodorant is made in an organic aloe base with coconut water, tea tree and eucalyptus and doesn't contain aluminum, zinc, or baking soda.