The founder of GoThink, a healthy personal care brand much loved for their Thinksport sunscreens, launched a new plastic-free brand called BRIXY. BRIXY wants to set themselves apart as a plastic-free brand by offering shampoo bars (and conditioner and body wash) that last longer. They're vegan and, of course, made without palm oil, phthalates, and parabens and loaded with nourishing oils and butters. Read on for my Brixy bars review and use BRIXY discount code OBL to save 20% at gobrixy.com.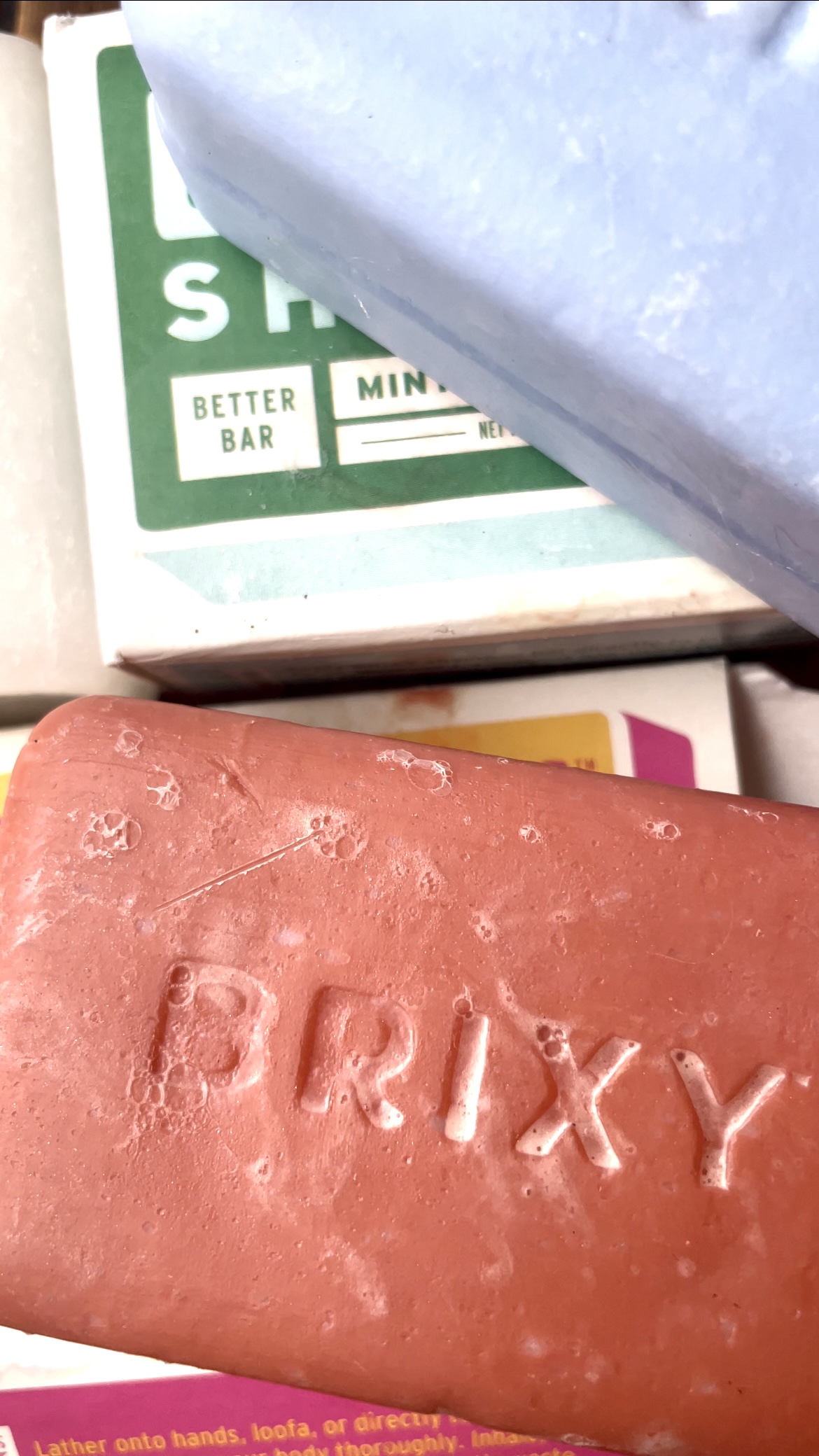 Before I even get into the details of the Brixy Shampoo Bar, I have to say that the lather action on this product is fantastic. If you haven't had luck in finding bar shampoos that sud, Brixy is one you should try. It comes in three scents:
Mint Eucalyptus
Coconut Vanilla
Citrus
My preferred is the Eucalyptus Mint because I enjoy the clean, fresh quality of it for a shampoo. Note that this along with the conditioner bar contain Phenoxyethanol as the preservative.
The Brixy bars are large and seem like they would be very long lasting, though I haven't had these for long enough to attest to that.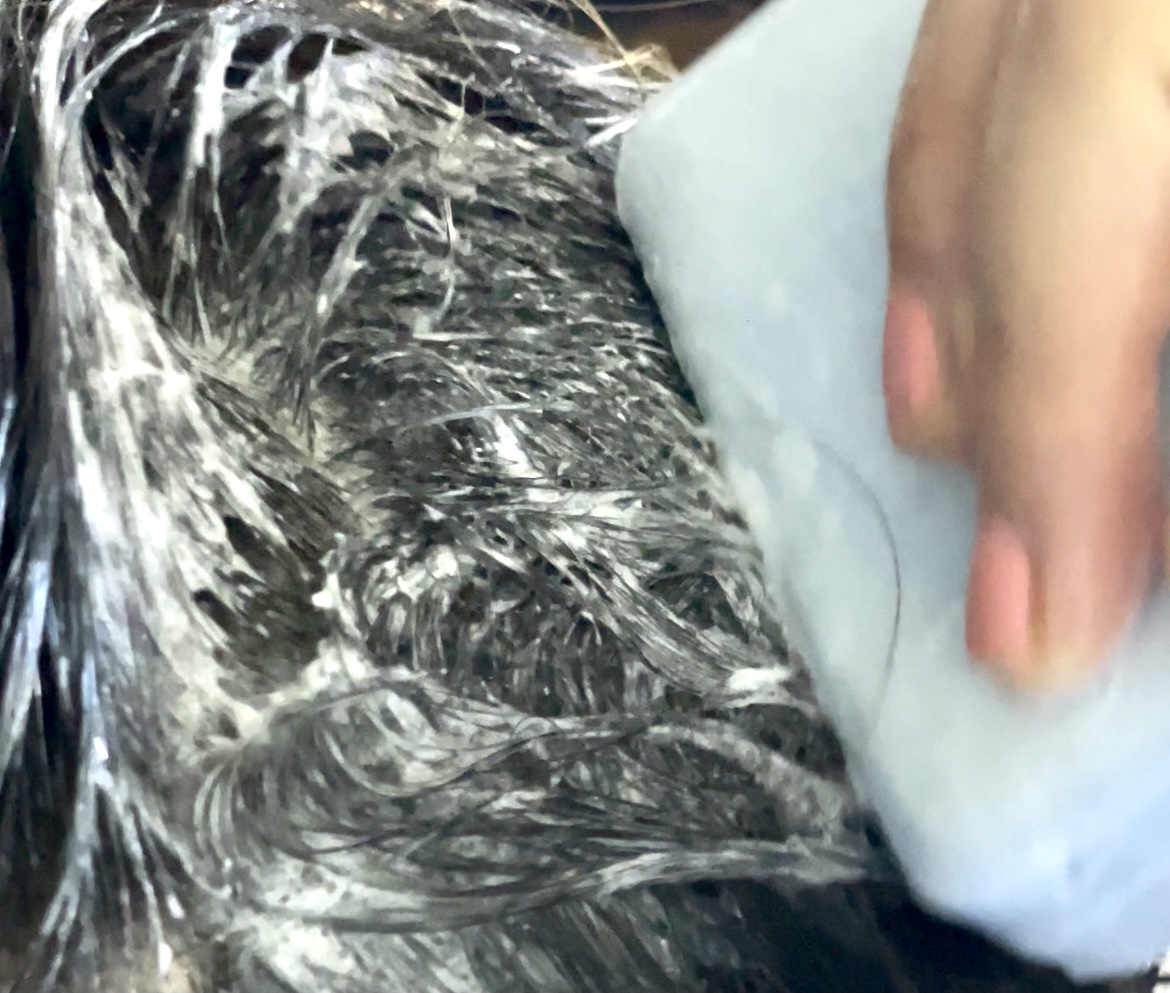 Amazing lather action! I like to apply the shampoo bar directly to my scalp after wetting it, and I truly feel like I'm getting a great cleanse with the Brixy bar. My roots feel clean and even a little lifted.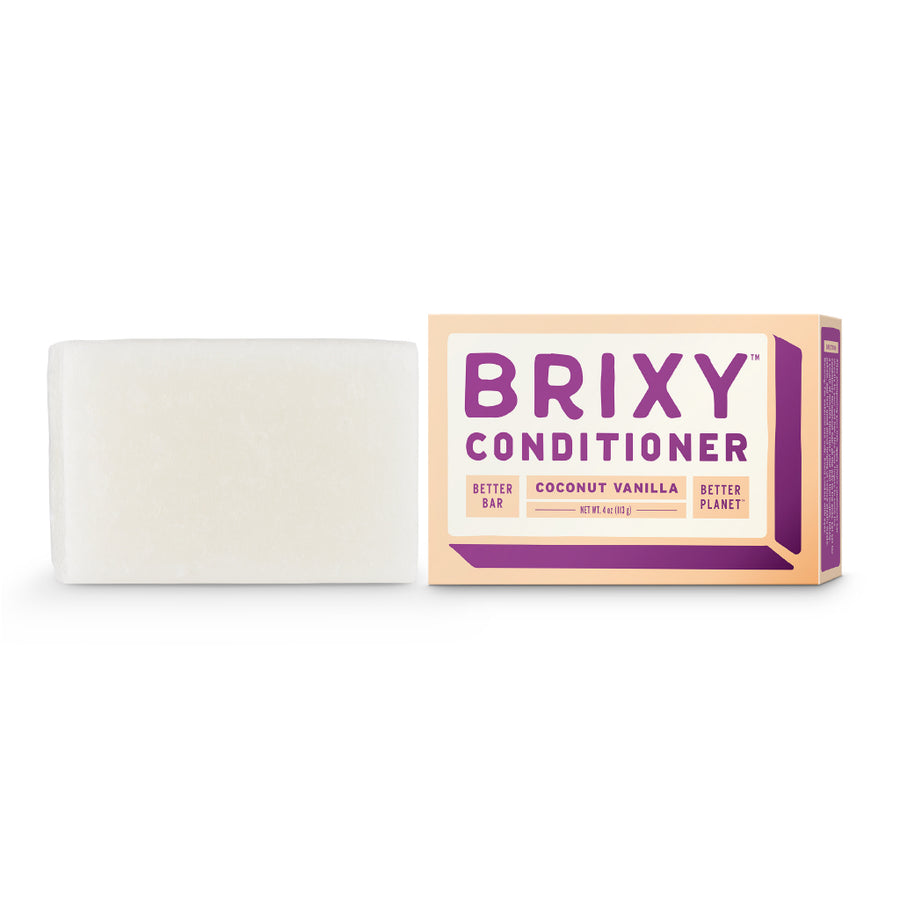 The Brixy conditioner bar I received was smaller in size than the bar shampoo and body wash bar. The latter are rectangular while my conditioner is square. Conditioner bars are little more difficult to use than shampoo bars. I apply the bar directly onto my hair starting a little away from my roots all the way down to the tips. It requires quite a bit of work to manually get all my hair conditioned compared to a water-based product.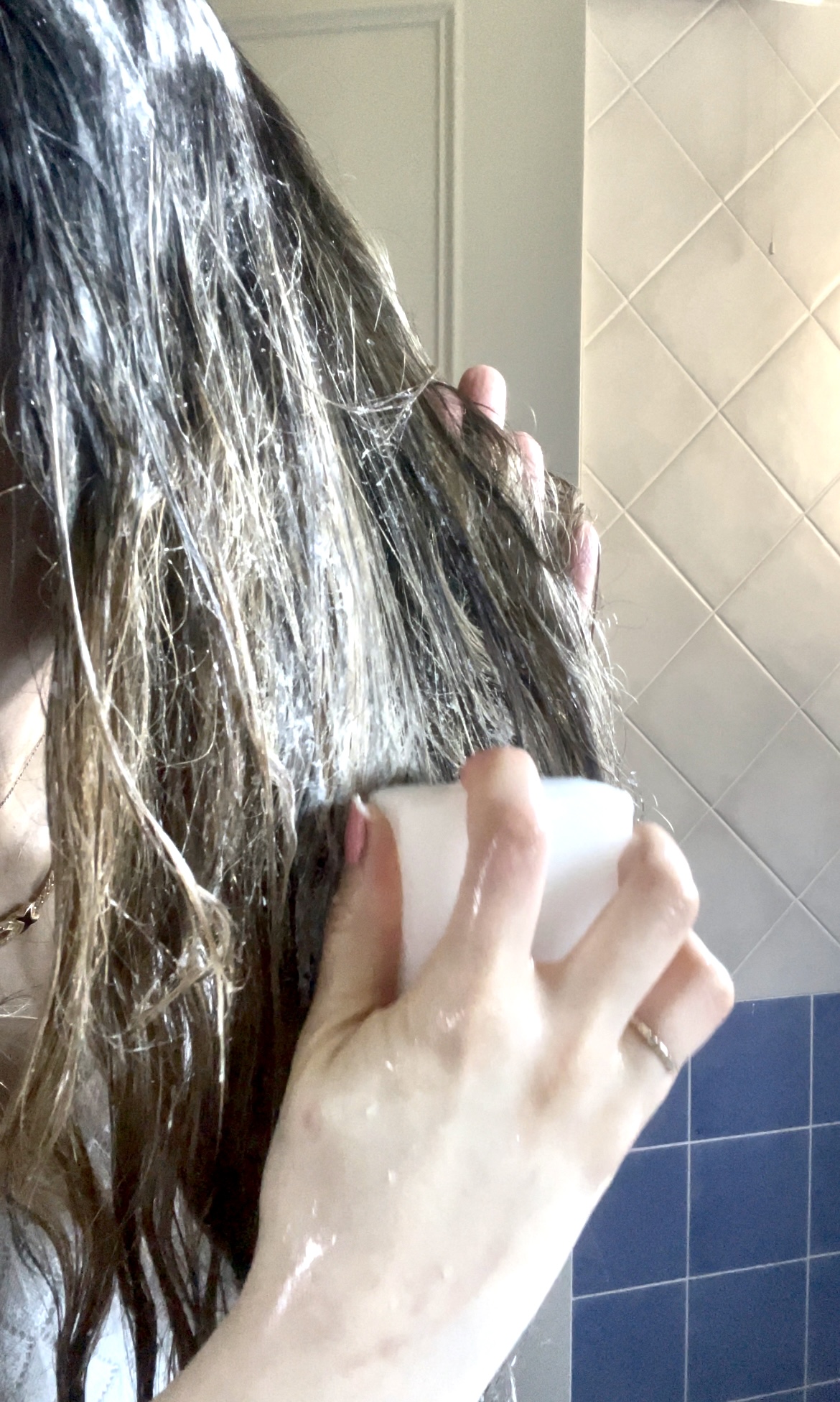 But, I always enjoy innovative and eco-friendly products even if the ease of use is lower than my usual products. If ease of use is a priority to you, then I don't think you'd enjoy a bar conditioner.
Nothing bad to say about the Brixy body wash bar. It's straightforward and easy to use – you're basically using a soap bar but for your body, so there's no way you can have difficulty using this.
Brixy Discount Code – OBL saves 20%
Use affiliate discount code OBL to save at Brixy.