Arctic Wicks Candles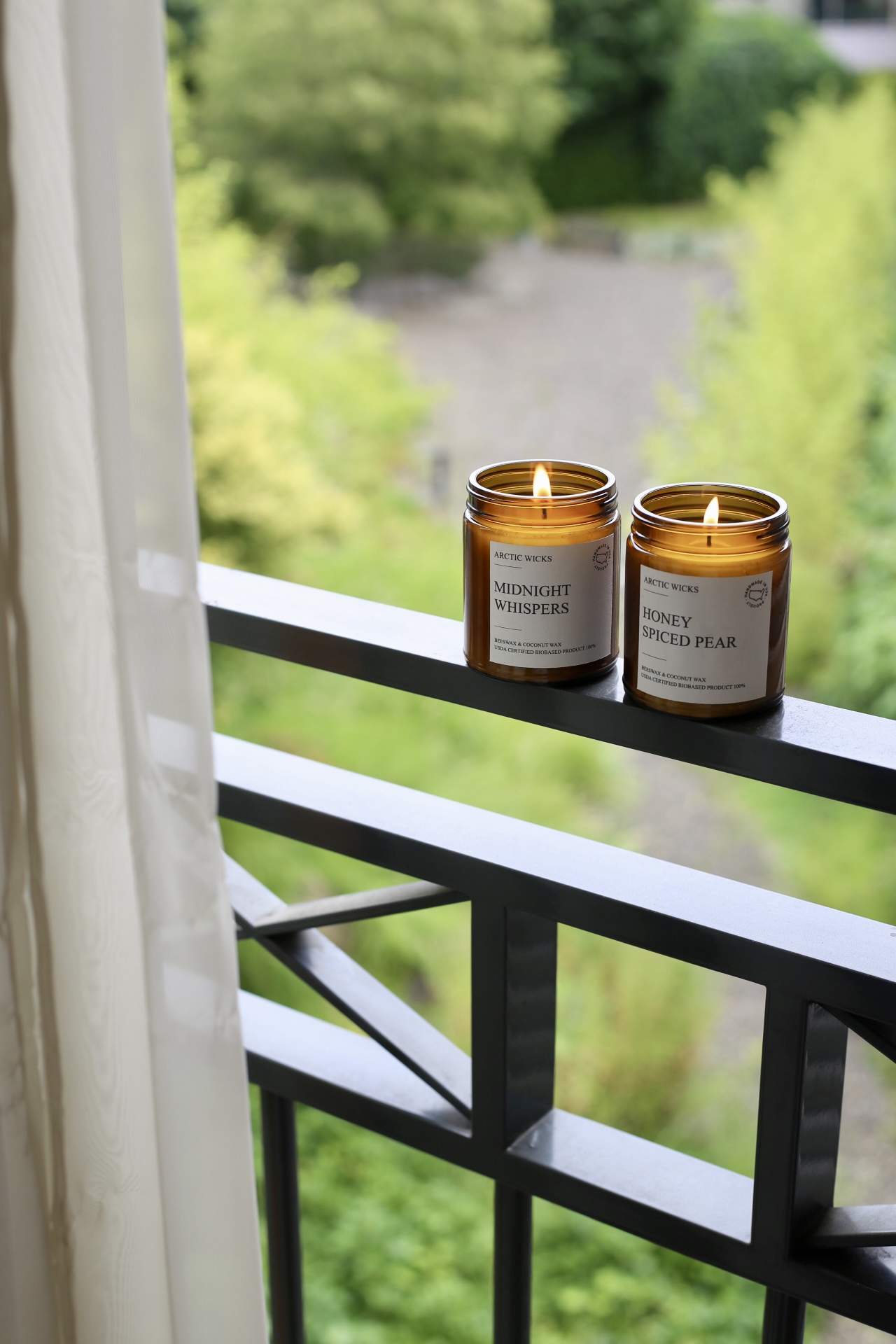 Arctic Wicks is a coconut and beeswax candle brand that offers strong scent throws through a combination of safe fragrance oils and essential oils. Their affordable candles are easily accessible via their Amazon Store!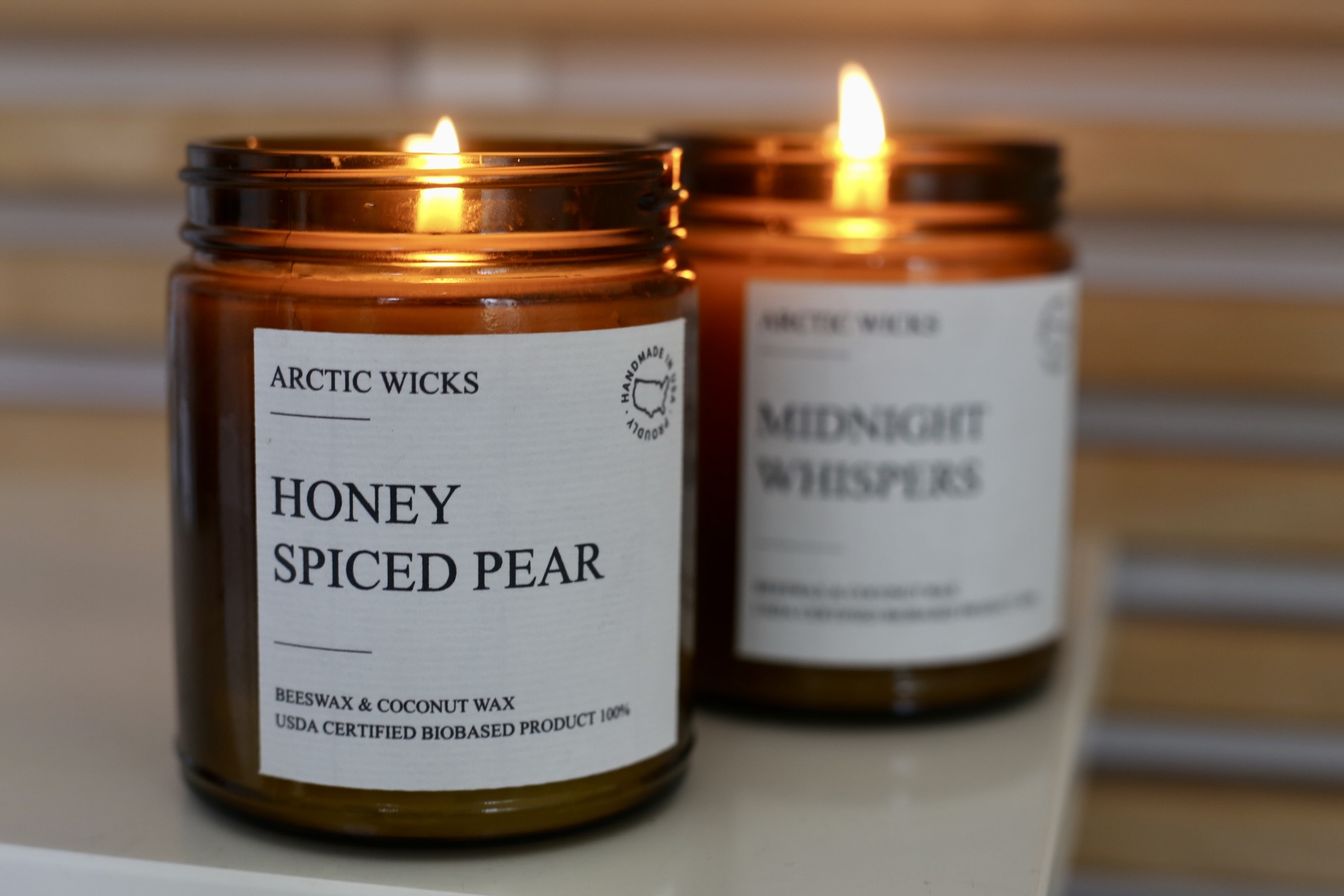 Arctic Wicks candles are made of:
Coconut and Pure Beeswax
No Chemical Additives
Safe Non-Toxic Fragrance and Essential Oils
Natural Cotton Wicks
Sustainably sourced ingredients
USDA 100% Certified Biobased Product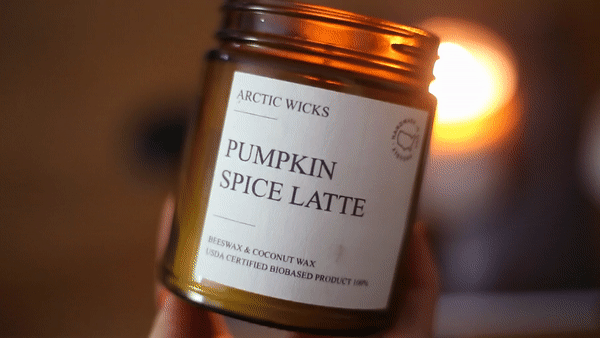 In August 2022, Arctic Wicks earned the  USDA BioPreferred BioBased Certification.
This certification means that the candles are made from 100% renewable resources.
Currently, there's only  Arctic Wicks and one other candle manufacturer with BioBased Certified candles.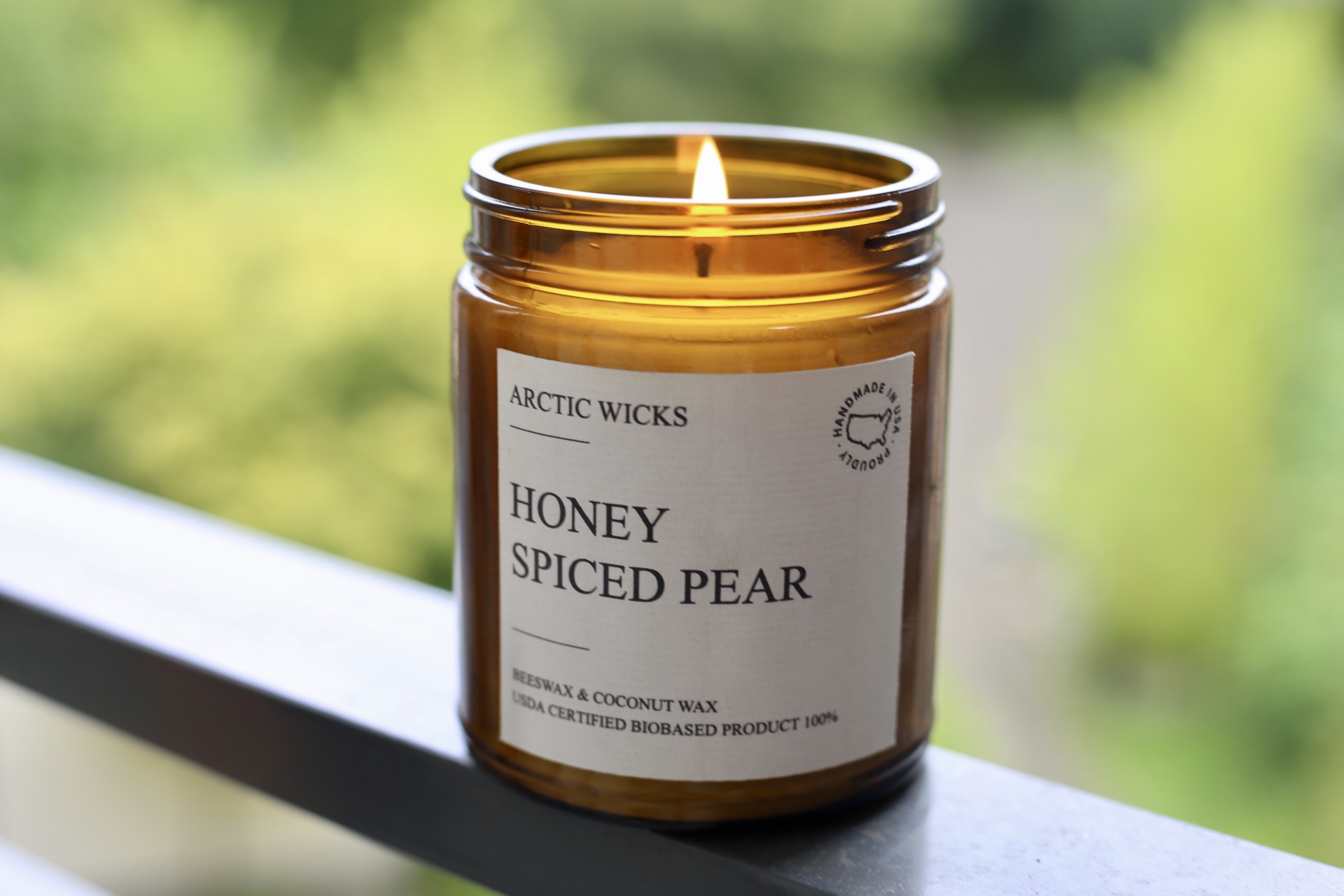 These candles have the scent throw of a traditional candle. If you don't mind a scent that includes synthetics you'll likely enjoy these candles. If synthetic scents cause irritation or headaches then go with a candle that is 100% essential oil scented (Neom Organics, Primally Pure, Fontana Candle Co, Aromatherapy Associates etc).
Arctic Wicks is a coconut and beeswax candle brand that oHoney Spiced Pear and Pumpkin Spice Latte are fantastic fall scents. I wasn't as big a fan of their Midnight Whisper scent.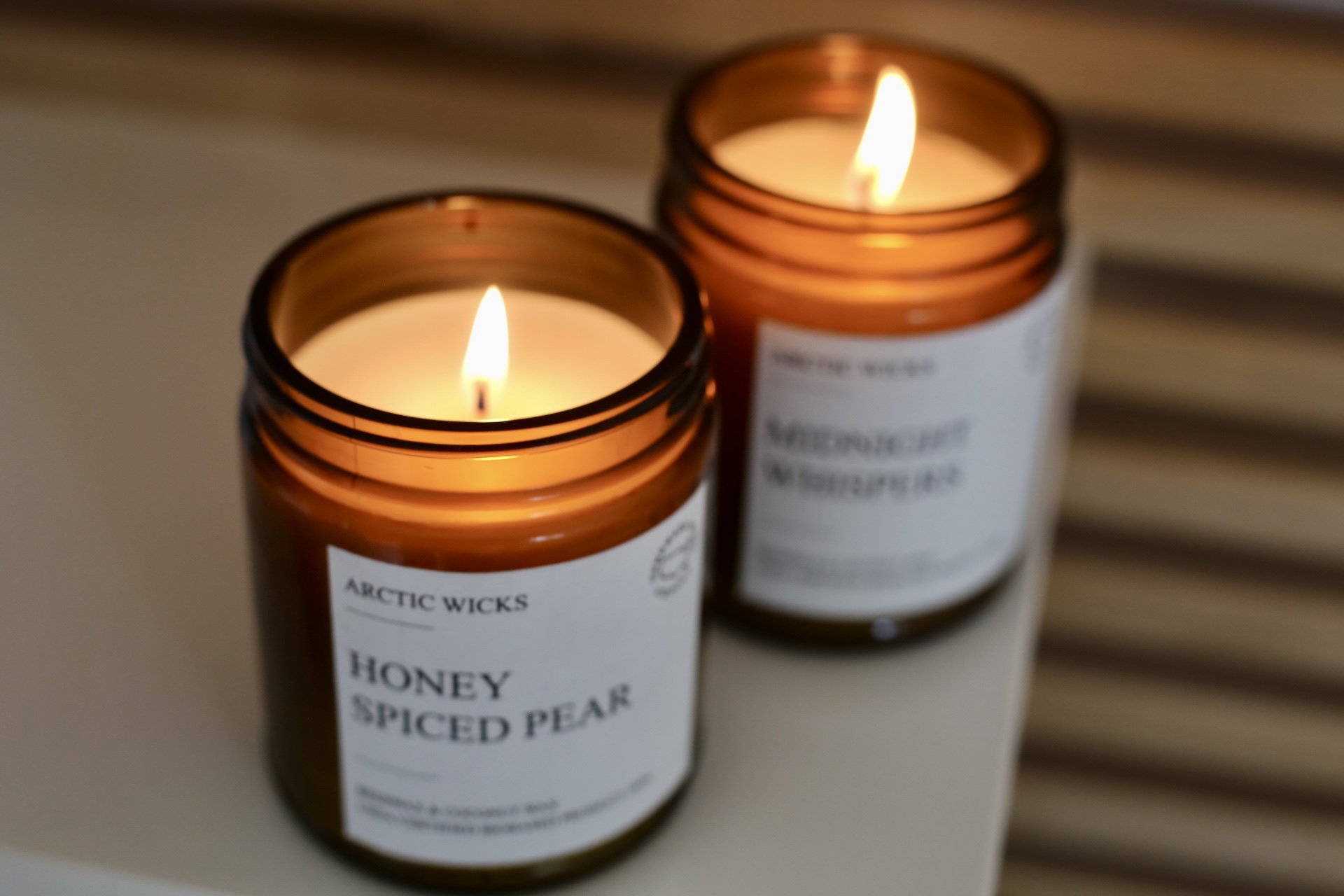 The Pumpkin Spiced Latte candle will give off a whiff of pumpkin even when it isn't lit and the lid isn't on. It's safe to say these candles are very strongly scented for people looking for excellent scent throw.
They're also budget-friendly at only $20 a candle.