HoldOn Compostable Bags Review + Discount Code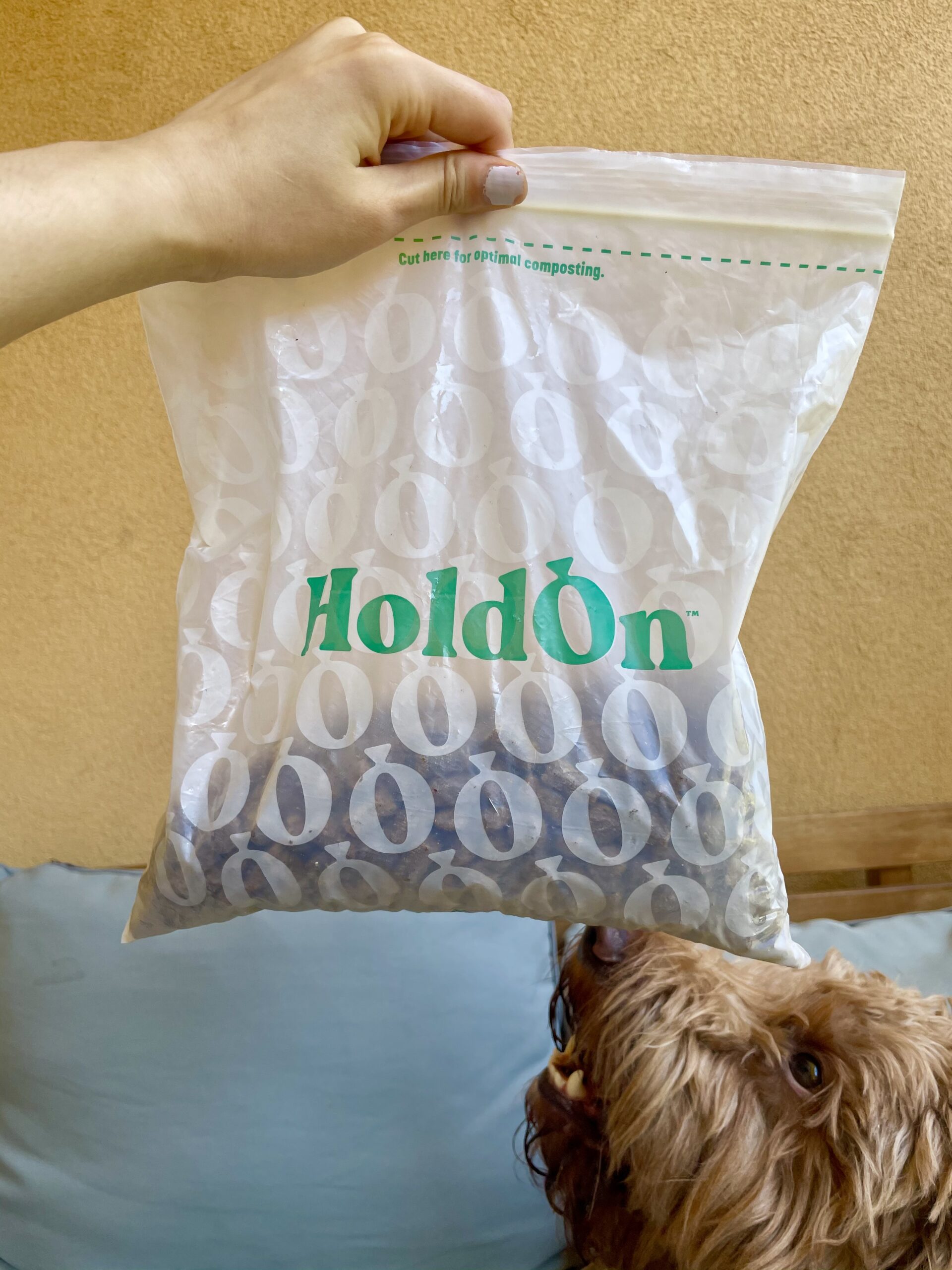 HoldOn Compostable Bags Review There's finally a plastic-free, non-toxic and 100% compostable ziploc bag alternative and it's made by HoldOn Bags. These are heavy duty and sturdy bags that easily replace your single-use plastic bags. HoldOn Bags are totally brand new and offer trash, kitchen, and storage bags made from compostable and plant based materials. Did you know 100 BILLION trash bags are tossed every year in American alone? That's a garbage truck full of plastic trash bags every minute. HoldOn uses sustainable materials that degrade cleanly back in the earth without producing micro plastics or toxic residue. It's time to toss away your Ziploc bags and read on for my HoldOn Compostable Bags review.

HoldOn bags offers four kinds of trash and storage bags:
Compostable Tall Kitchen Trash bags 13 gallon (40 bags/box)
Compostable Small Trash bags 4 gallon (50 bags/box)
Compostable Zipseal sandwich bags (100 bags/box)
Compostable Zipseal gallon bags (25 bags/box)
The trash bags can be used for both composting and as regular trash bags. The food safe storage bags are ziploc bag alternatives for packing lunches, food prep, food storage, home organization and anything else you can think of!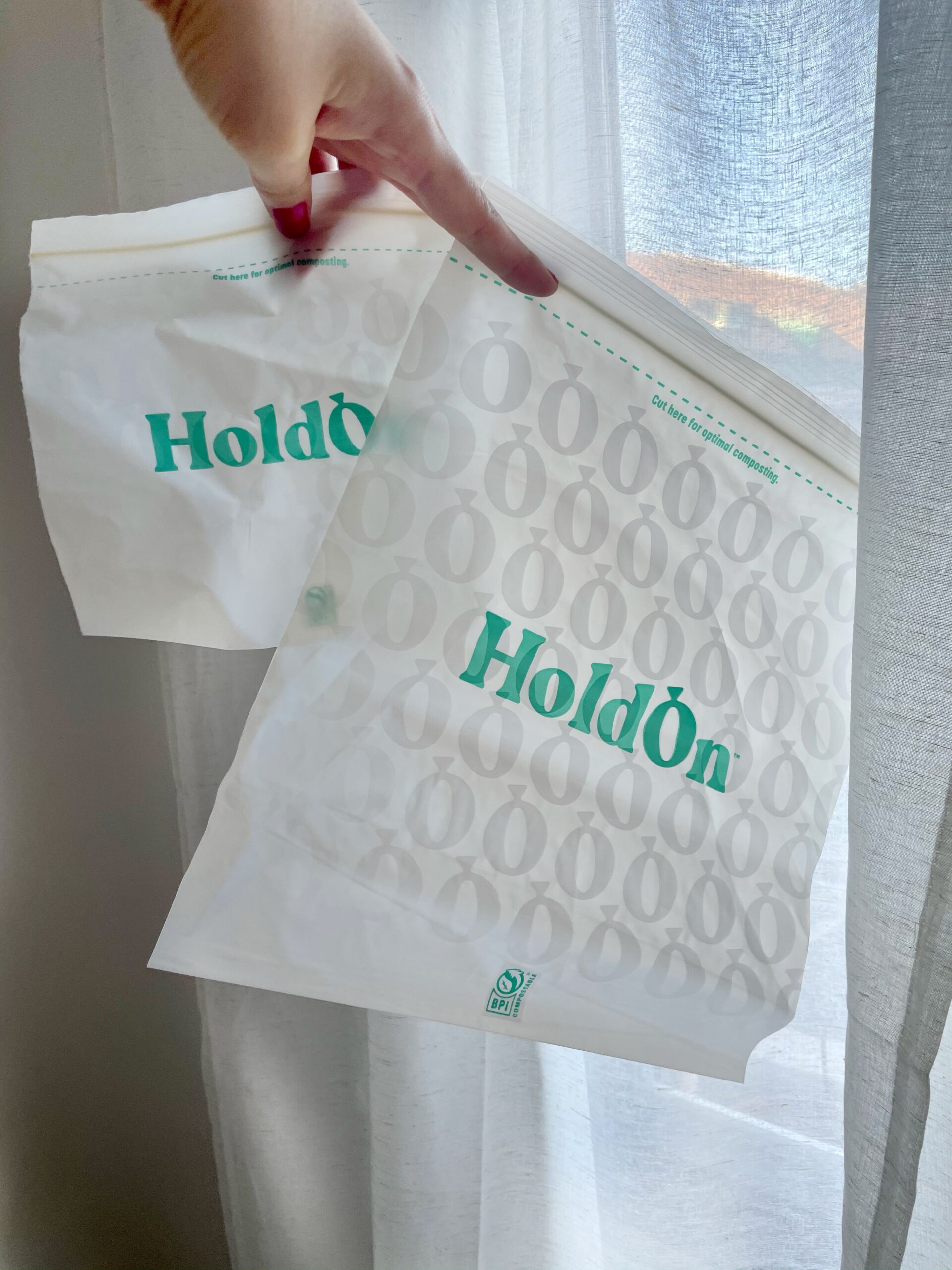 Compostable bags are the better option when it comes to choosing between "biodegradable bags" vs "Compostable bags." Researchers from the University of Plymouth examined five plastic bag materials for three years and found that the biodegradable and oxo-biodegaradable formulations remained functional as carrier bags after being in the soil for over 3 years. This raises the question of whether biodegradable formulations offer any tangible solution to plastic waste.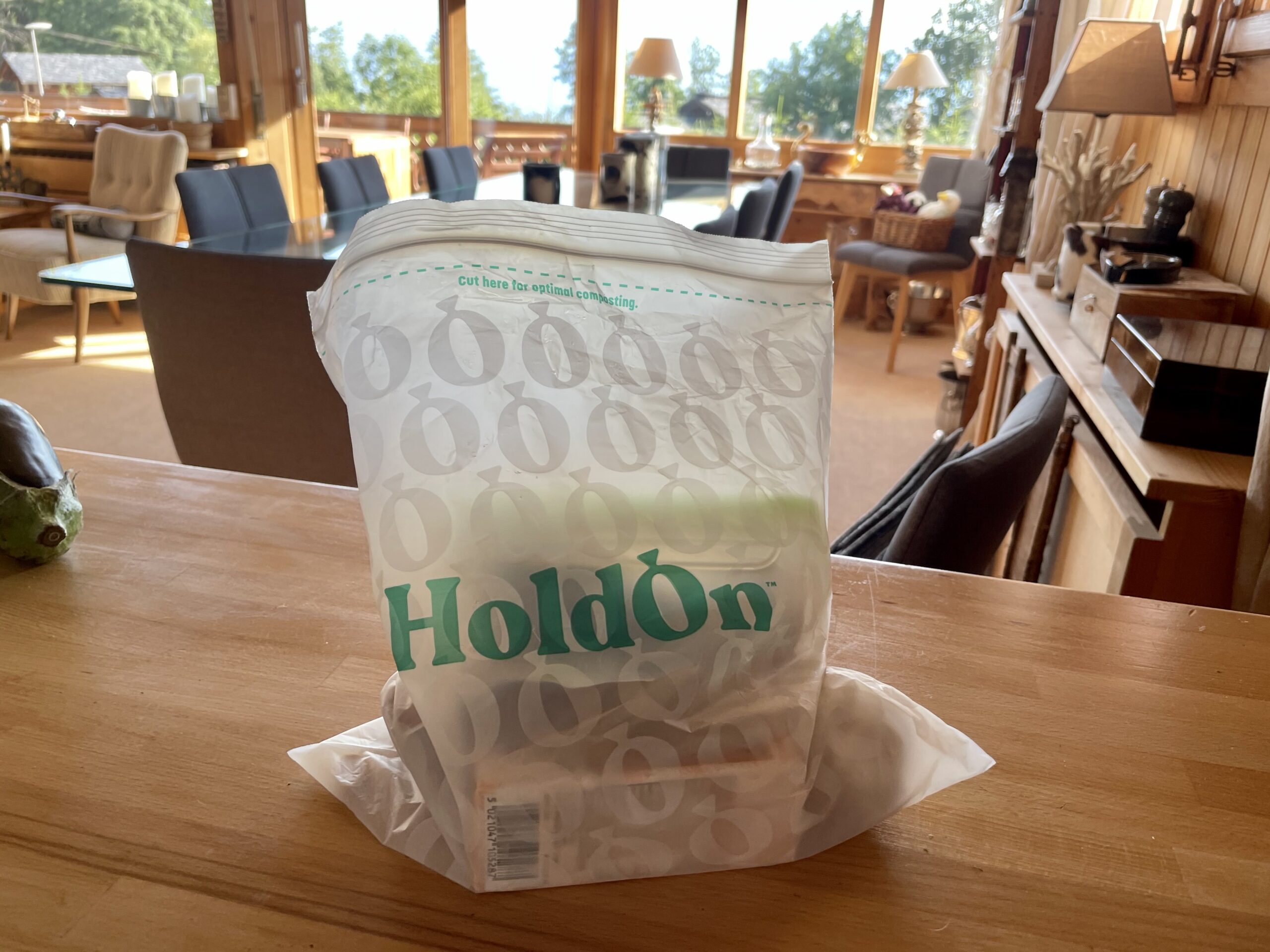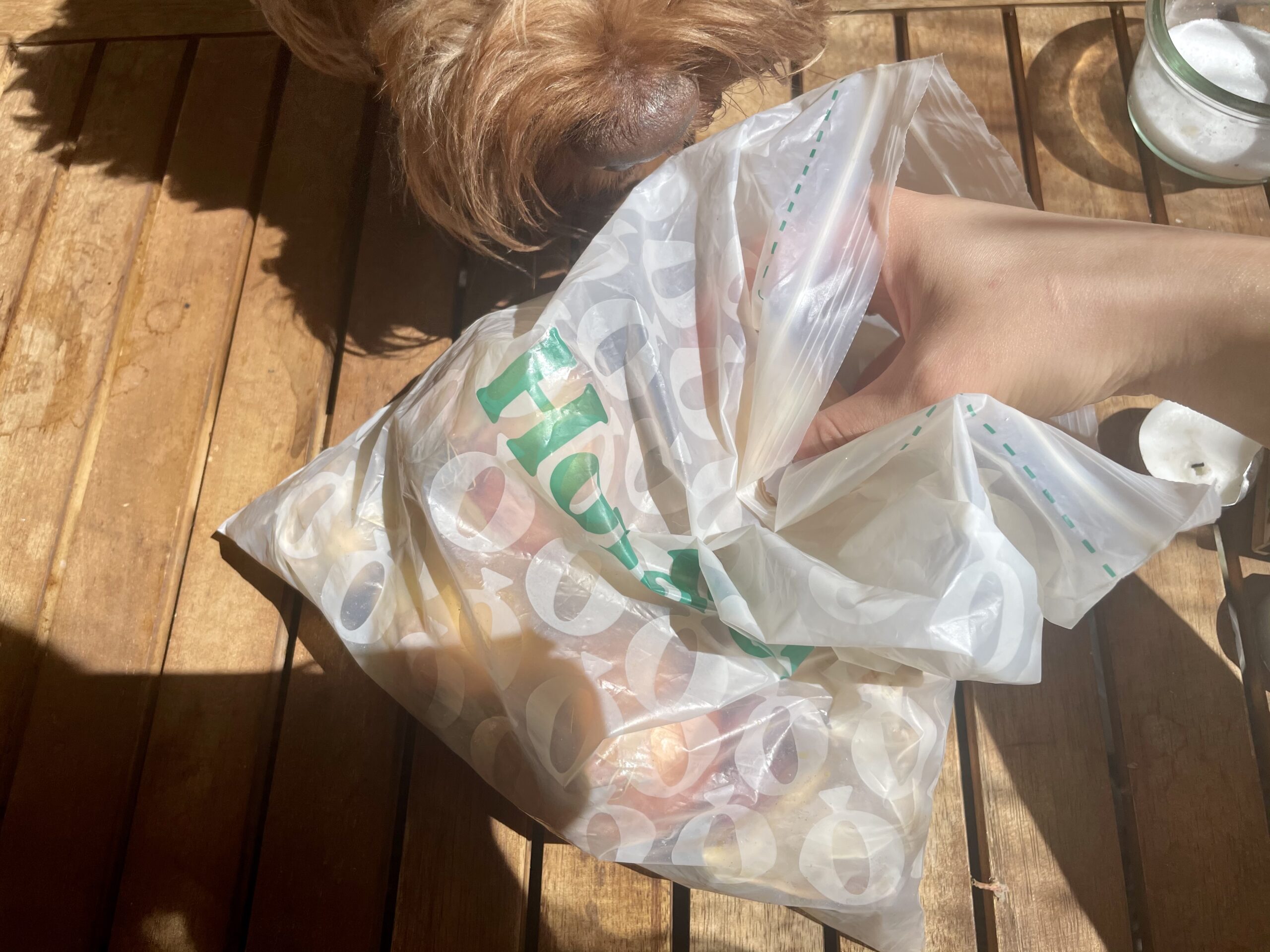 HoldOn bags aren't going to be quite as thick as conventional plastic bags, but they're still heavy duty and do not rip or tear. I've filled up the HoldOn kitchen bags to the brim with regular food and had no issues, and even deliberately tested them with heavy weight objects. I would avoid placing any sharp metal objects as the likelihood of it tearing through the material is higher. Otherwise, these HoldOn bags can hold just about anything that fits.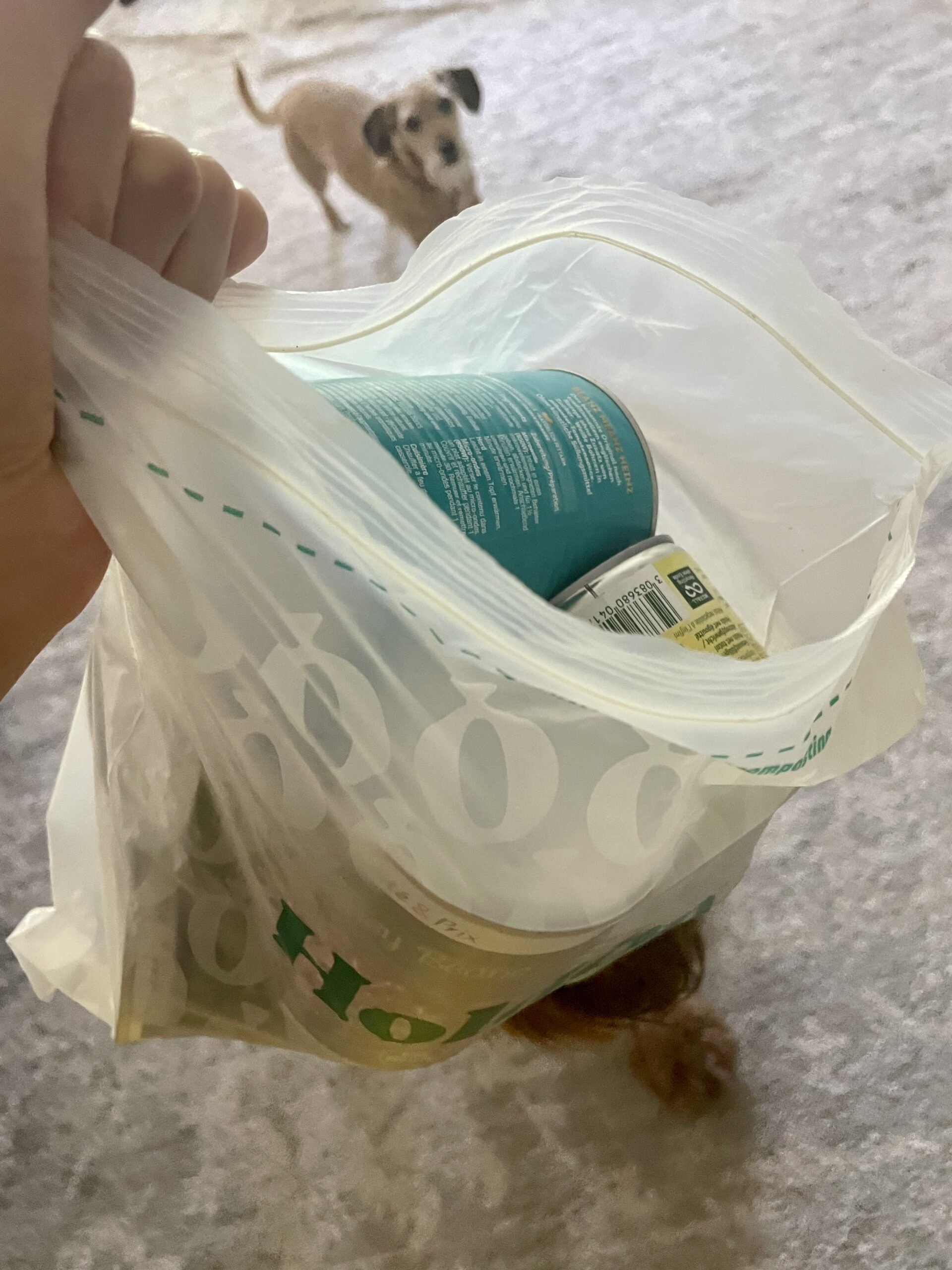 HoldOn Compostable Kitchen Bags are made with a combination of non toxic plant-based ingredients like PBAT, PLA, and cornstarch.
Polybutylene Adipate Terephthalate: biodegradable polymer that requires less crude oil during production than plastics and breaks down quickly, without emitting methane gas or creating toxic residue.
Polylactic Acid: derived from organic, renewable resources like sugar or corn. It requires less energy in production and emits less greenhouse gas in decomposition than plastic.
Cornstarch: organic substance ethically harvested from corn and bio degraded quickly.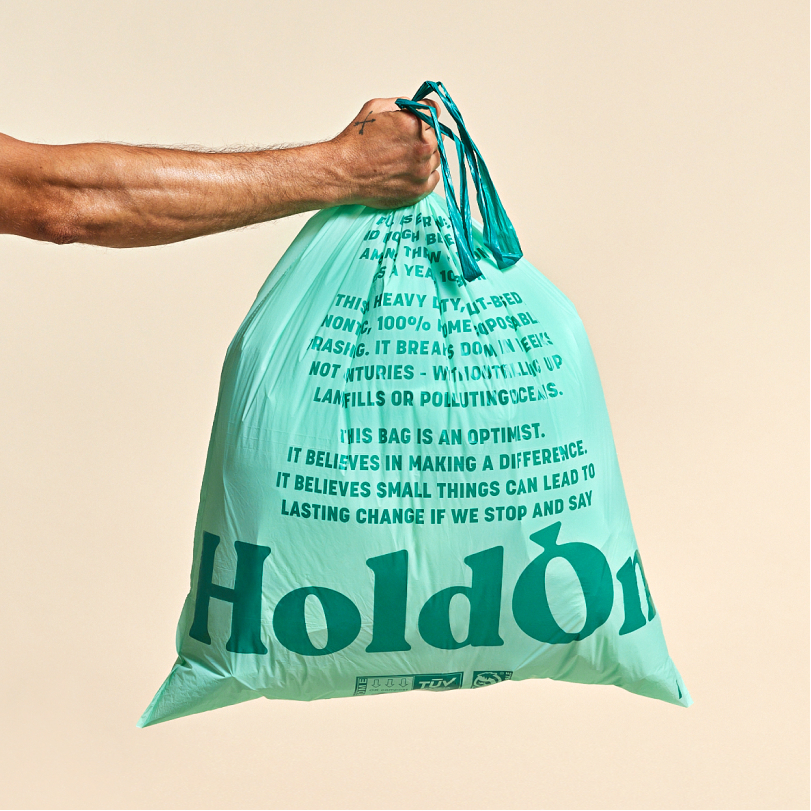 The tall kitchen bags have a:
13 gallon capacity that fits most standard tall kitchen trash buns
Strong drawstring handles
Multi-way flex material that prevents rips and tears
Triple ply to prevent leaks
TUV Certified Home Compostable
BPI Certified Industrially Compostable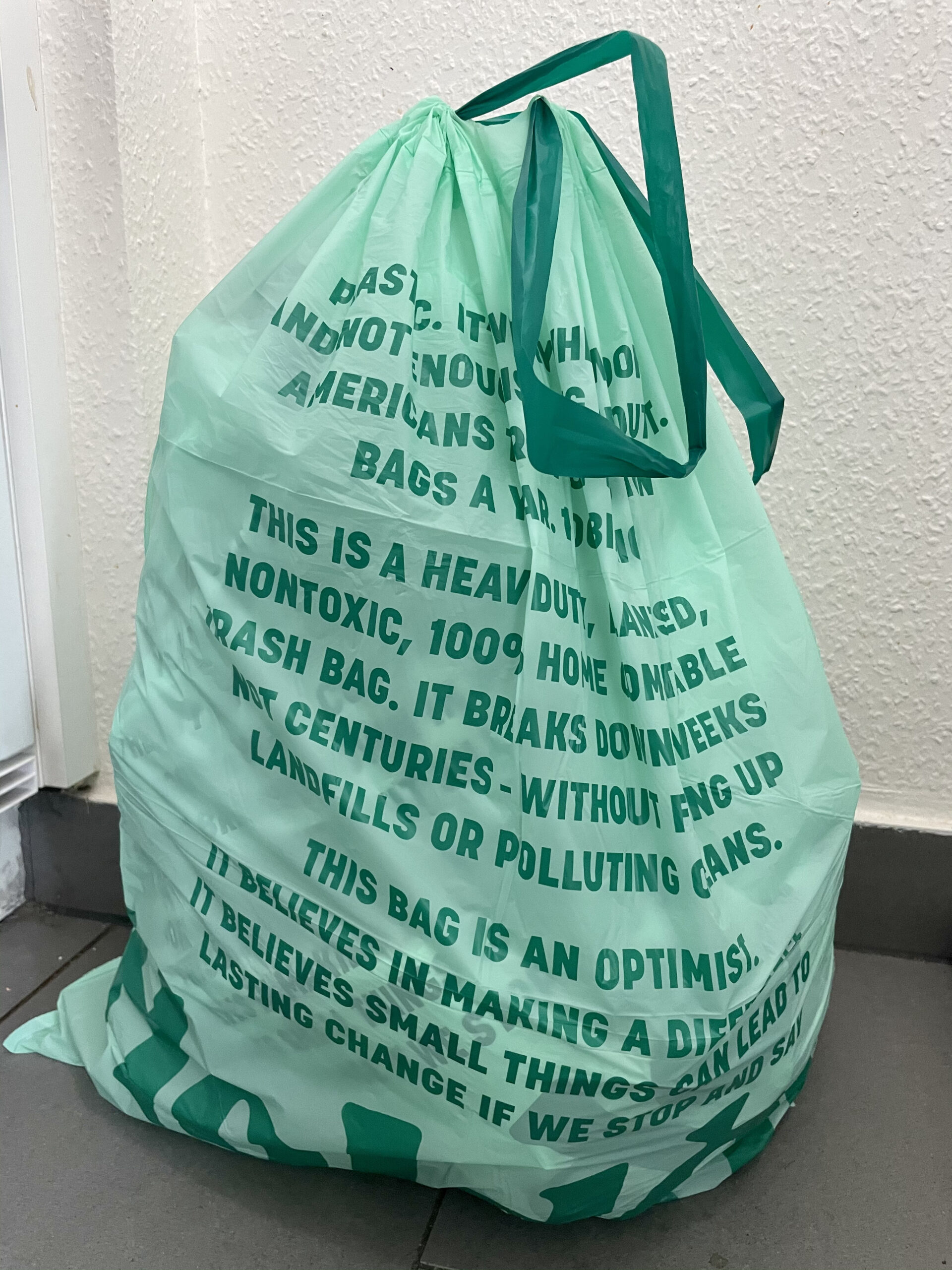 2023 Update: After more experience with the HoldOn Trash Bags, I find that to ensure no rips happen I have to use 2 bags at a time. Otherwise if using 1 bag I need to be mindful of the objects I throw away ie broken glass and sharp objects will lead to ripping. It also can't handle anything wet like food waste as it'll soak immediately through the bag and cause a huge hole. The handles are a hit or miss. They sometimes hold up and sometimes one handle breaks off immediately.  So I would say proceed with caution if purchasing the trash bags and note that they will not be nearly as heavy duty as regular plastic bags.
Affiliate code OBL saves at www.holdonbags.com