Le Prunier shot to fame in November 2020 thanks to Chrissy Tiegen raving about the brand's hero product, Plum Beauty Oil, but Le Prunier's history actually spans over a century. The story of this heritage brand begins in 1916 when the founders' great-grandfather started the Le Prunier family farm in Northern California. Two generations later, sisters and co-founders Jacqueline, Allison, and Elaine Taylor decided to harness the beauty benefits of cold-pressed plum oil and partnered with two world-renowned labs to eventually debut Le Prunier at Indie Beauty Expo in 2018. Today, the Le Prunier farm is the world's largest grower of organic plums. In this Le Prunier review I'm exploring why Chrissy Tiegen loves Le Prunier Plum Beauty Oil (she calls it "magic"), and diving into the skincare benefits of plum oil, the driving force behind Le Prunier as a brand and even Le Prunier alternatives.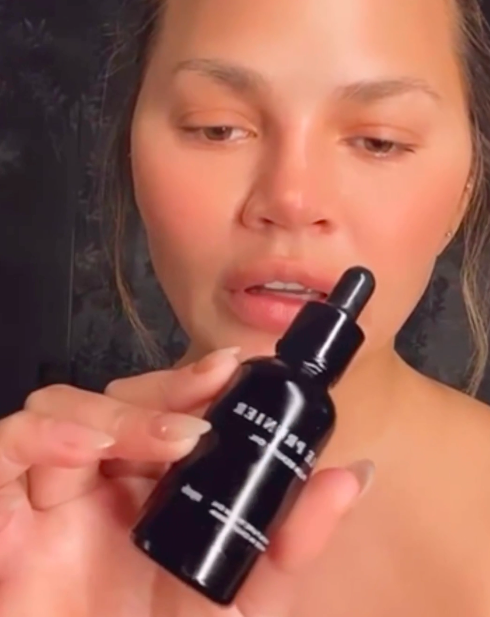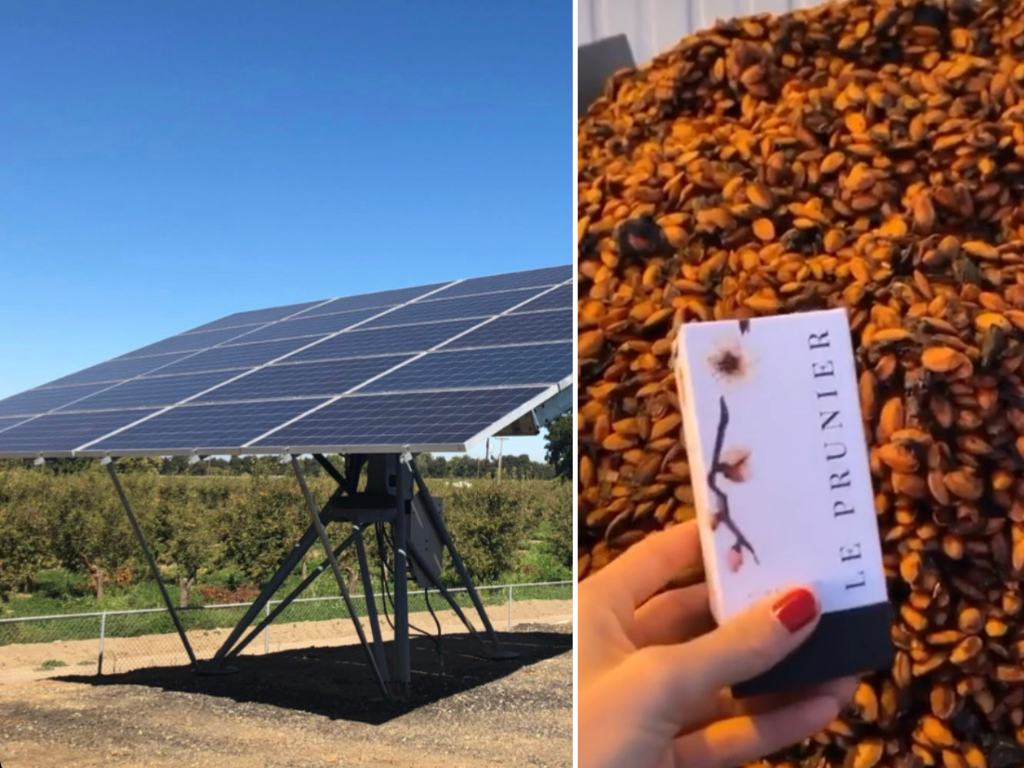 Le Prunier on Sustainability and Organic Farming
Le Prunier is upcycled beauty — the Le Prunier Plum Beauty Oil is made purely from upcycled plum kernels. Glam has never looked so green beauty. Or is it green beauty has never looked so glam?
Upcycled beauty is a relatively newer trend in the beauty industry that involves using parts of produce that would normally become food waste, and instead, using these parts as ingredients to create sustainable beauty products.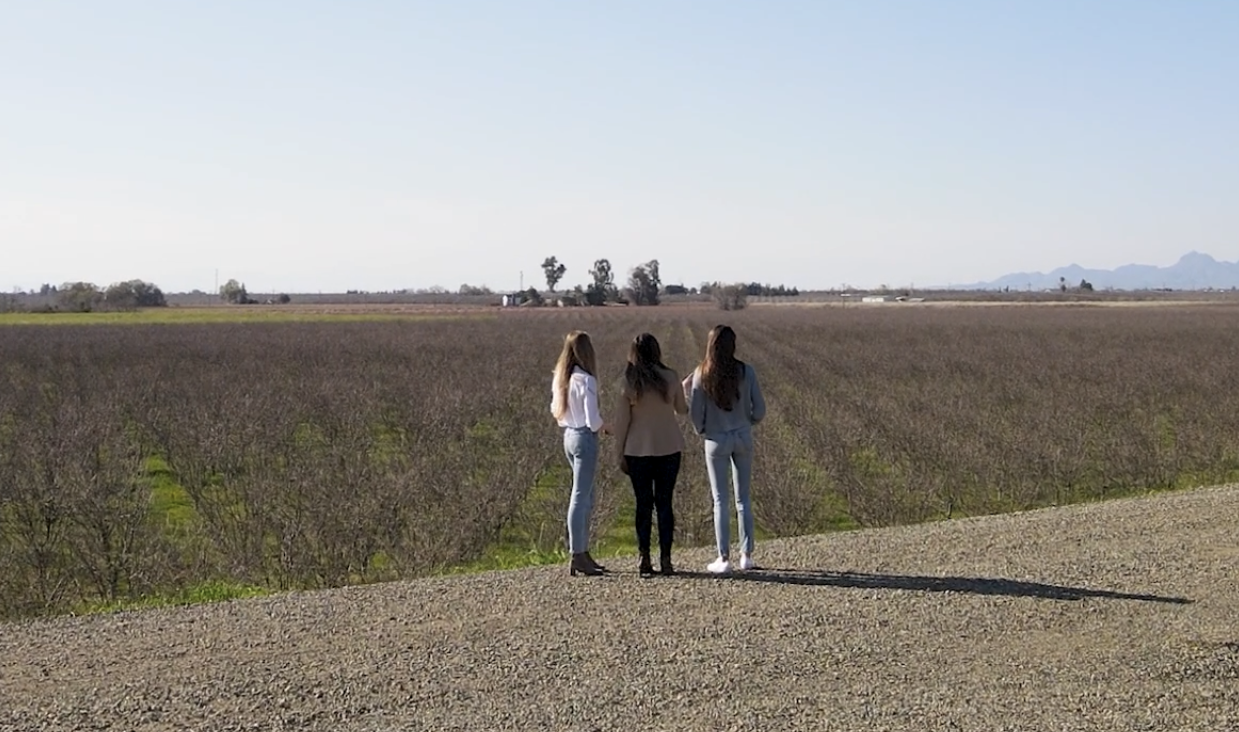 Le Prunier is able to take the pits and kernels of their plums and re-purpose them into something ultra eco-luxe. The company grows, harvests and presses everything on their family farm, meaning they're able to control and oversee every part of the ingredient's life cycle. Le Prunier has set the bar so high for the "farm-to-bottle" concept, I'm not sure it would be possible to top.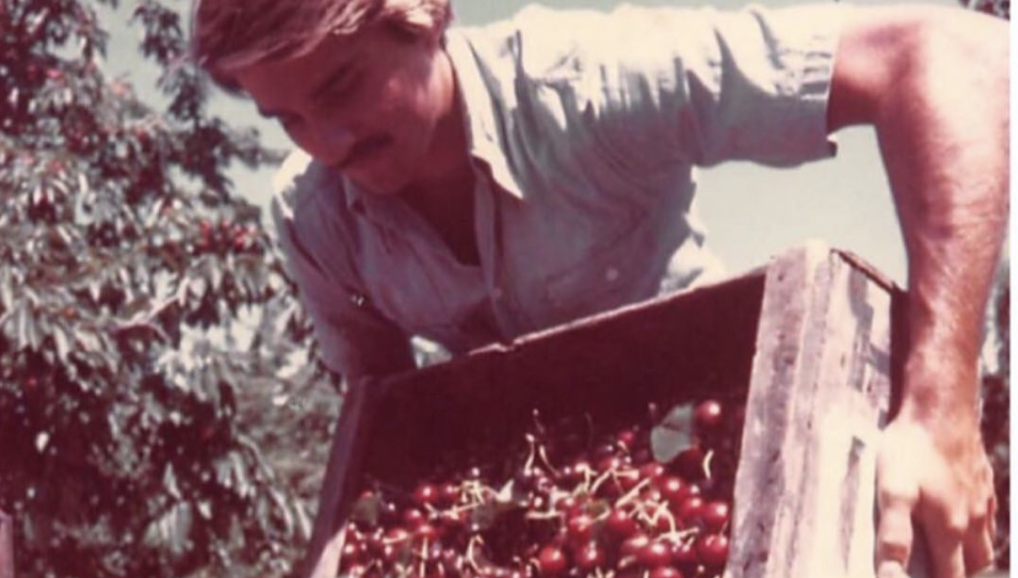 The ways in which Le Prunier is committed to eco farming and sustainability are impressive. The Le Prunier family farm has been dedicated to organic farming since the 1980's and employs numerous sustainable farming practices, such as:
Composting and covering crops for their fertilizer program
Environmentally friendly biological insecticides derived from natural materials
Recycling raw materials
Utilizing byproducts in order to eliminate waste
Opting out of heavy machinery and using a fleet of 2,000 goats to roam and eat the excess crops at the end of the harvest.
100% solar powered processing facility
Using a waste-water system called BioFiltro to treat their processing water

About Plum Oil
You might be thinking "What's so special about plum oil anyway?" To be honest, I don't think I've given plum oil much thought before — that is until I caught Chrissy Tiegen doing a skincare-themed Instagram live about it. The power this woman holds.
Thanks to some major celeb power, Le Prunier Plum Beauty Oil has been sold out internationally for months and months allowing the brand to build a 25,000 person waitlist. I'm deep diving into this under-hyped ingredient to help you better understand why plum oil is on so many people's radar and might deserve a spot on yours.
Plum Oil Facts
INGREDIENT TYPE: Hydrating, anti-inflammatory, anti-aging
PLUM OIL MAIN BENEFITS: Plumping, Brightening, Protecting against radical damage and oxidative stress, Cellular Repair, Skin Turnover
WHAT SKIN TYPES CAN USE PLUM OIL: All Skin Types. Plum oil is a lightweight, noncomedogenic oil and safe for acne-prone, sensitive and reactive skin.
HOW OFTEN CAN YOU USE PLUM OIL: It's safe to use plum oil twice per day as part of both your morning and evening skincare routine. Plum oil is also versatile and can be used anywhere including hair and body.
PLUM OIL WORKS WELL WITH: Antioxidants like vitamins E, C, and A, which are all found in high concentrations of plum oil. Plum oil also works well paired with lightweight antioxidant-rich oils like pomegranate seed oil and buckthorn seed oil.
PLUM OIL IS NOT THE SAME AS KAKADU PLUM OIL: Kakadu Plum Oil is a Vitamin C powerhouse while Plum Oil offers many other benefits
What's So Special About Plum Oil?
According to Le Prunier's clinical studies, plum oil may have six times the antioxidant power of marula oil and eight times that of argan oil.
Besides Vitamin A for wrinkles and Vitamin E for anti-inflammation, Plum oil also contains Omega Fatty Acids, which helps regulate your oil production, improve balanced hydration, reduce breakouts and minimize signs of aging.
Plum oil is full of polyphenols which are cell-reparing, photo-protecting and anti-inflammatory, helping to restore skin elasticity and fight damaging free radicals.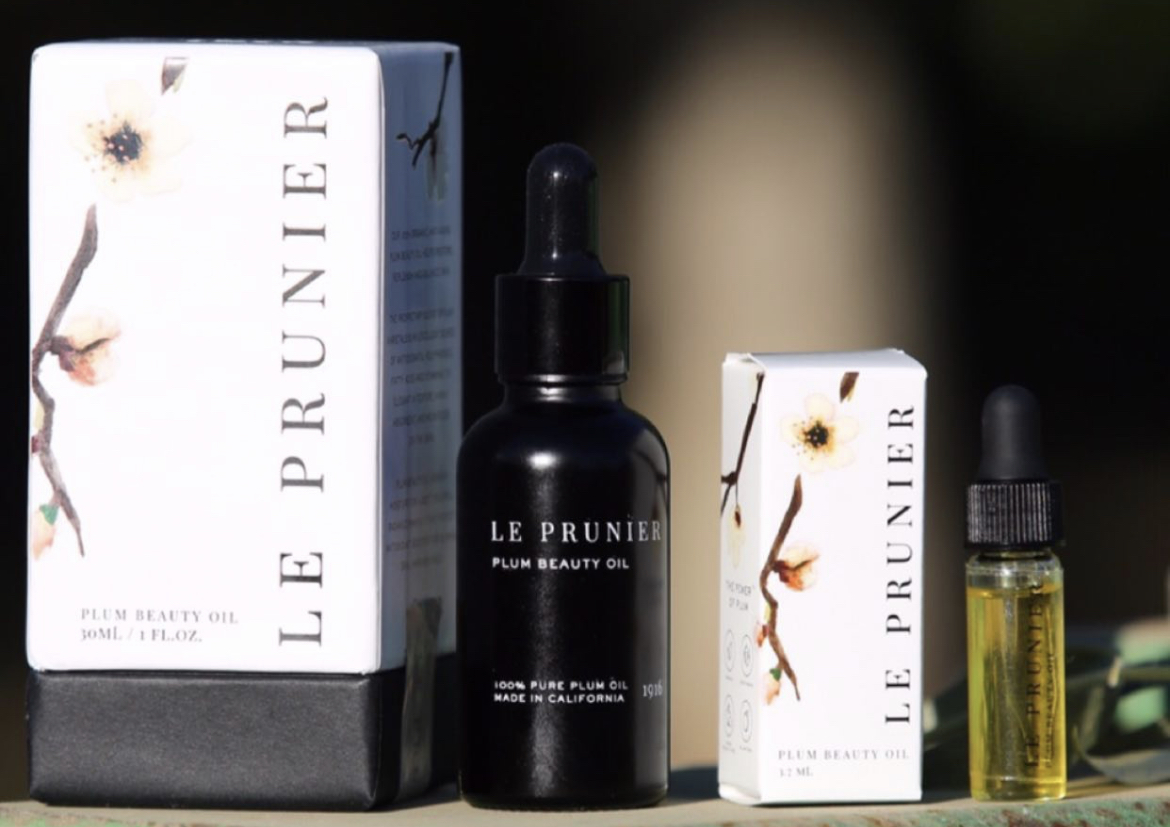 Le Prunier Plum Beauty Oil is organic (USDA and CCOF certified), vegan (PETA certified), and needless to say, free of: essential oils, parabens, sulfates, fragrance, and preservatives. It's also clinically, dermatologically & allergy tested and certified for ease of mind of even the most reactive skin types.
This non-comedogenic oil is perfect all skin types including sensitive and acne-prone skin. The texture is silky and luxurious, the consistency medium and feels like more of a dry oil.
Le Prunier doesn't feel greasy at all and sinks into skin effortlessly with a scent that reminds me of sweet almonds. I can see how people can become addicted to its unique aroma.
My skin feels so supple and hydrated after using plum oil, and there's also that added skincare benefit of using a beauty brand that's doing something for the earth. Le Prunier's Plum Beauty Oil is also one of those rare products that leaves skin feeling like velvet.
As Chrissy would say, "This is the TITS." Le Prunier is only sold via their website and at select clean beauty online stores. Le Prunier is not sold at SEPHORA.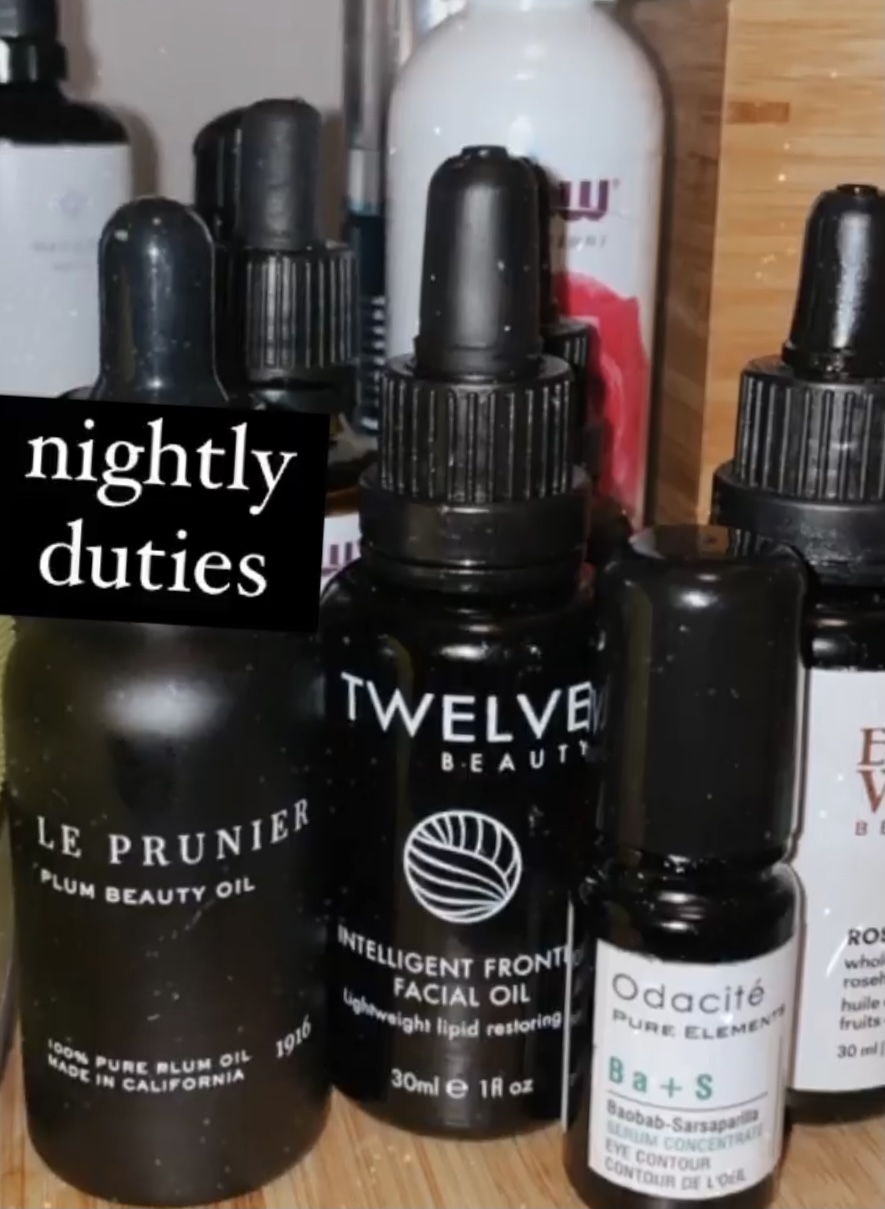 Like many beauty and face oils, Le Prunier Plum Beauty Oil is endlessly versatile:
Use on its own or mix into other skincare products
Use on damp hair as a heat protectant
Use on dry ends to fight frizz
Add a few drops to your foundation
Add a few drops to your sunscreen
Use on scars to help fade and lighten
Add to body lotion for extra hydration
A lip oil treatment
Check out my new review on the Le Prunier sunscreen here
Where to Buy Le Prunier
Le Prunier is carried at:
In Europe, you can buy Le Prunier at Niche Beauty and Greenlane (Switzerland). Le Prunier is not sold at Sephora, Amazon or other larger retailers.
Le Prunier Alternatives
If you're wondering whether there's a Le Prunier alternative out there, there is! Here are some clean skincare products that feature plum oil: