Ere Perez is a natural makeup brand I've been using (and loving) for over four years! In this Ere Perez review of their Oat Milk Foundation, Mascara, Blushes, Eyeshadow Palettes, Bronzers and Lip products, I share the best and worst of Ere Perez. This Australian clean makeup brand with Mexican roots (and a whole lotta non-GMO rice) is one to put on your radar. Their all white, sleek aesthetic is luxurious and their formulas are gentle enough for sensitive skin. Read on for the ultimate Ere Perez makeup review of this beloved natural makeup brand's hits and misses. Save 30% on Ere Perez here! 

The eponymous brand is rooted in Ere Perez's Mexican heritage and based in Bondi Beach, Sydney. Having grown up with a medicine man as a grandfather, Ere Perez was always passionate about natural beauty and healing and eventually created a natural line that's luxurious, affordable, and all about healthy radiant skin.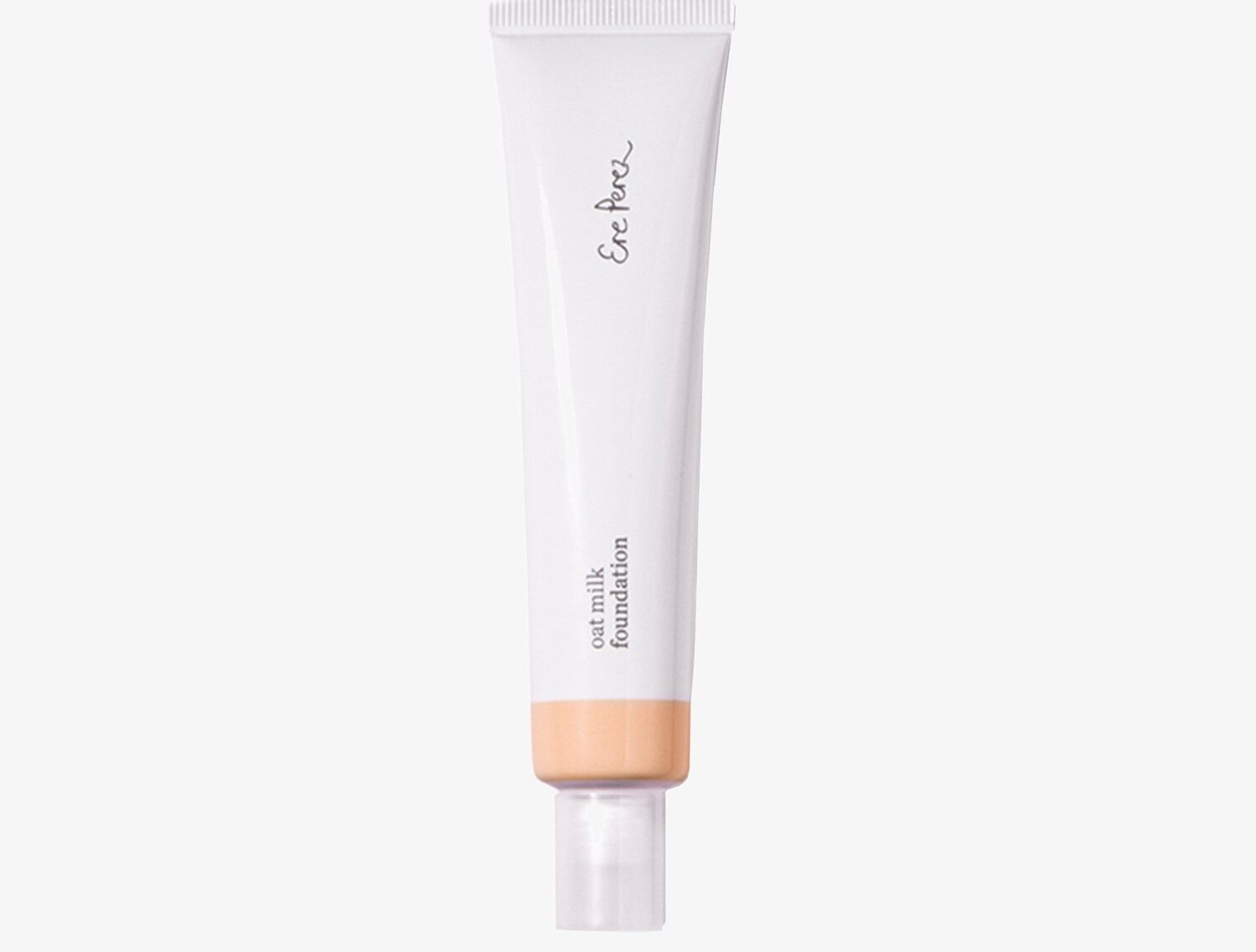 I've used the Ere Perez Oat Milk Foundation for over a year, and tried as I might, could not get myself to like this foundation. The Oat Milk Foundation provides a matte finish and applies beautifully, but I did not like the way it felt on my skin or how it wore throughout the day.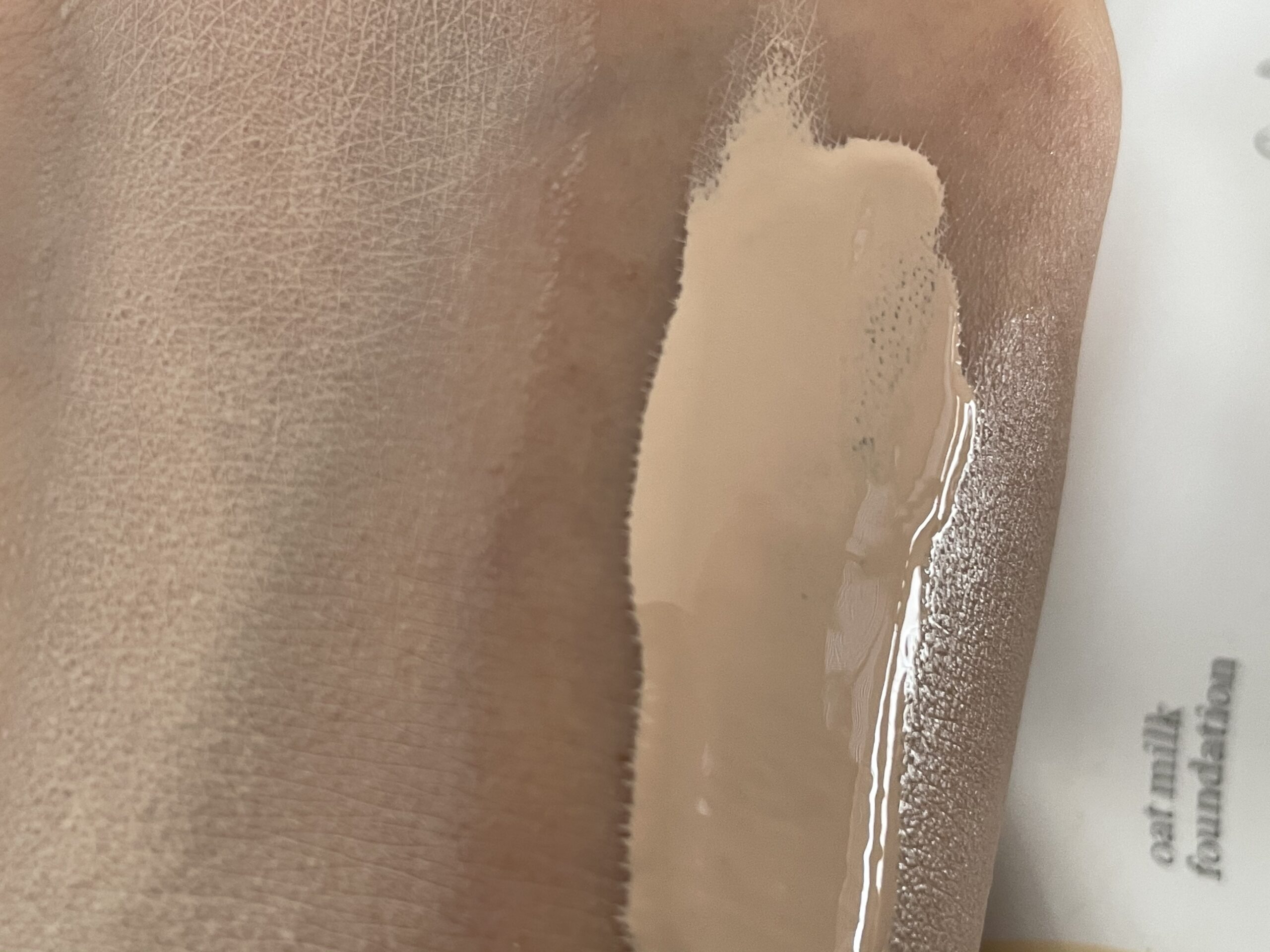 I apply the Ere Perez foundation in the shade Latte, which is a close match to my skin tone, then set it with a different foundation powder before going in with blush and highlighter. I found that the Oat Milk Foundation separates by end of day for me, particularly during the warmer months. My skin type is dry so those of you with oily skin might fare better with Ere Perez Oat Milk Foundation. Ere Perez Oat Milk Foundation comes in 8 shades.
The other thing about the Ere Perez foundation that I find hard to like is the packaging. I'm not a fan of squeezing large tubes (hello toothpaste) and a pet peeve of mine is small caps. Small itty bitty caps. I lose these so easily and then I'm without a cap for the rest of the product's life. This means bacteria can get inside and I don't like the idea of applying bacteria all over my face.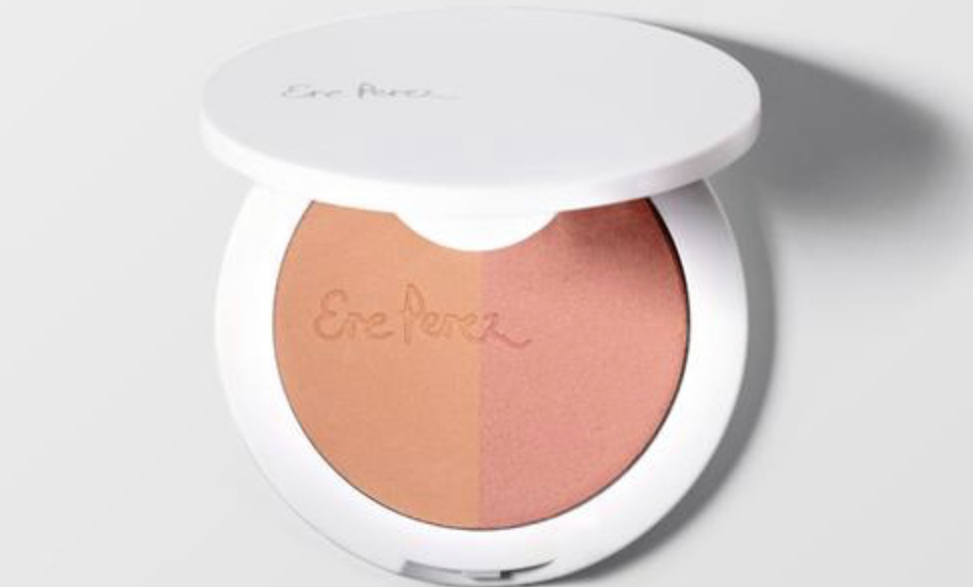 One of my favorite Ere Perez products, the Ere Perez Rice Powder blush has been my go-to for the past year. Their duo blush contains two shades — Matte mandarin & a watermelon pink with just a hint of glimmer. The Ere Perez blush is gentle, lightweight and breathable and was made to suit all skin types and tones. It's also made with non-GMO rice to help absorb oil and create a velvet finish and vitamin E and chamomile to soothe and nourish skin.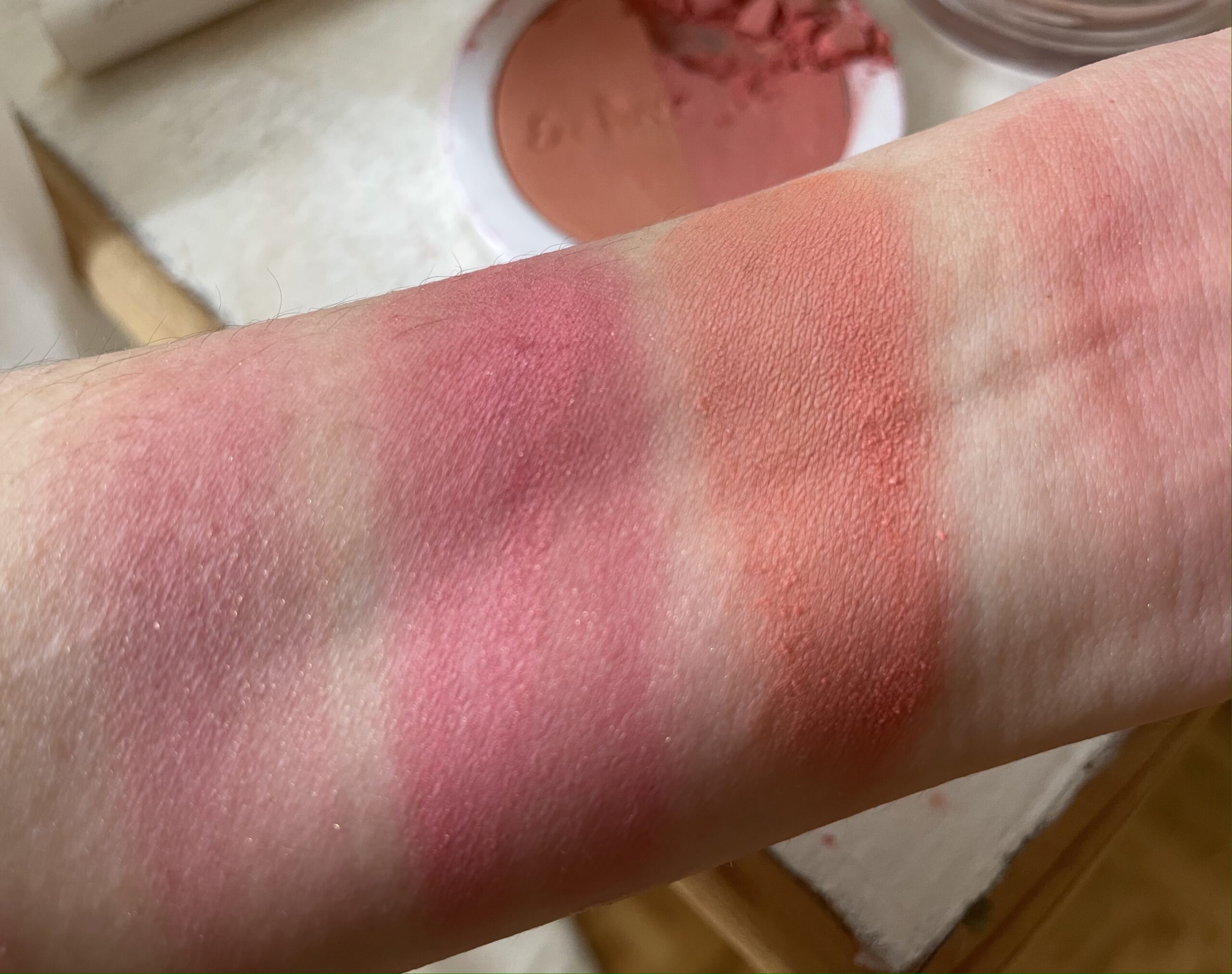 I call this my favorite Ere Perez blush but I'm actually only obsessed with the pink shade and don't use the mandarin one. A little goes a long way with this blush. I add just one swipe to add a very subtle amount of color, but I can intensify the look by adding more product. In the swatches above I show one swipe of watermelon pink for a subtle look versus three swipes for a more intense look.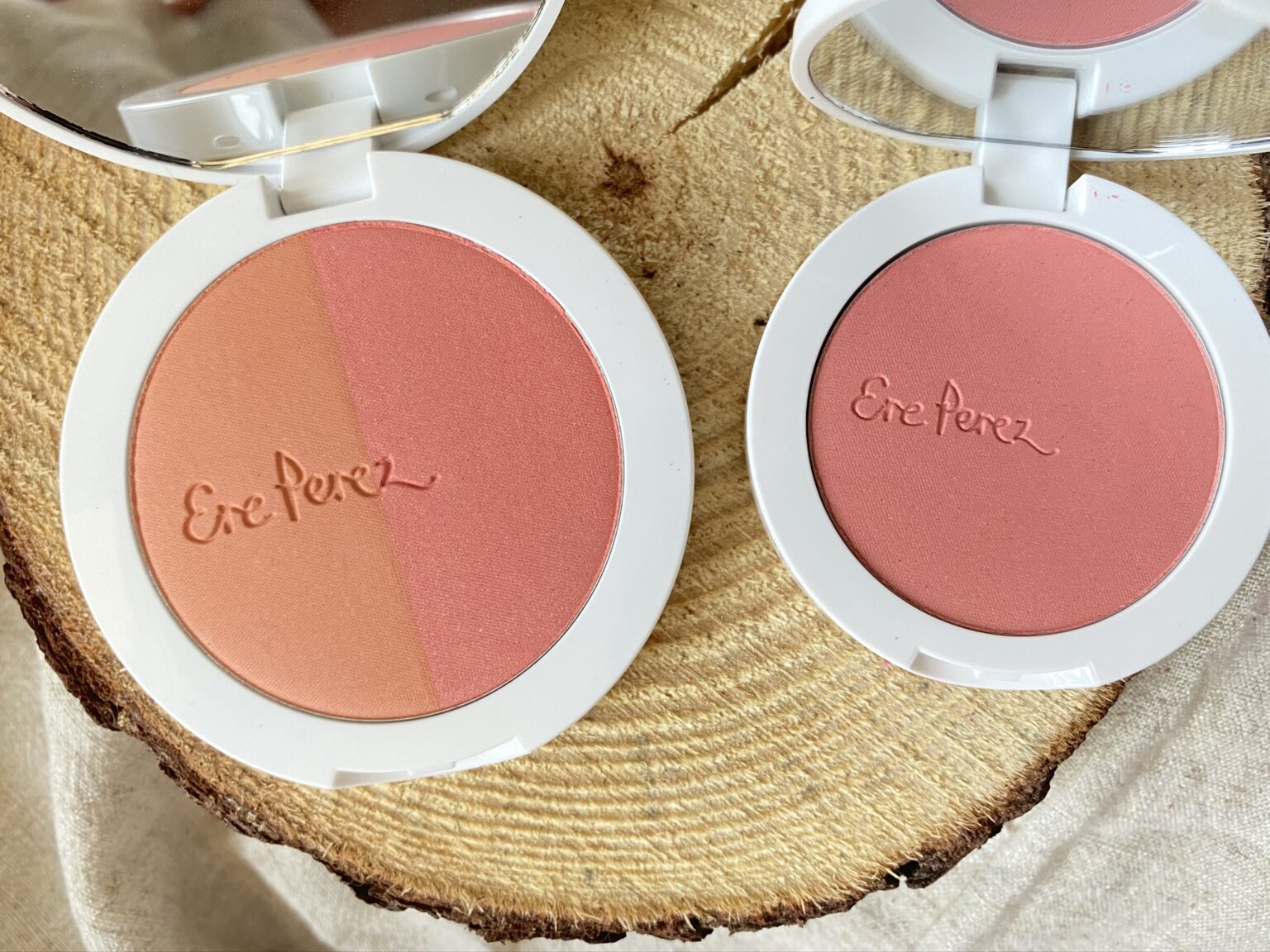 The Ere Perez Rice Powder Blush's watermelon pink shade works so well for my olive toned skin and looks very natural even when I've added more layers.
Catch me sharing the tutorial on Instagram here.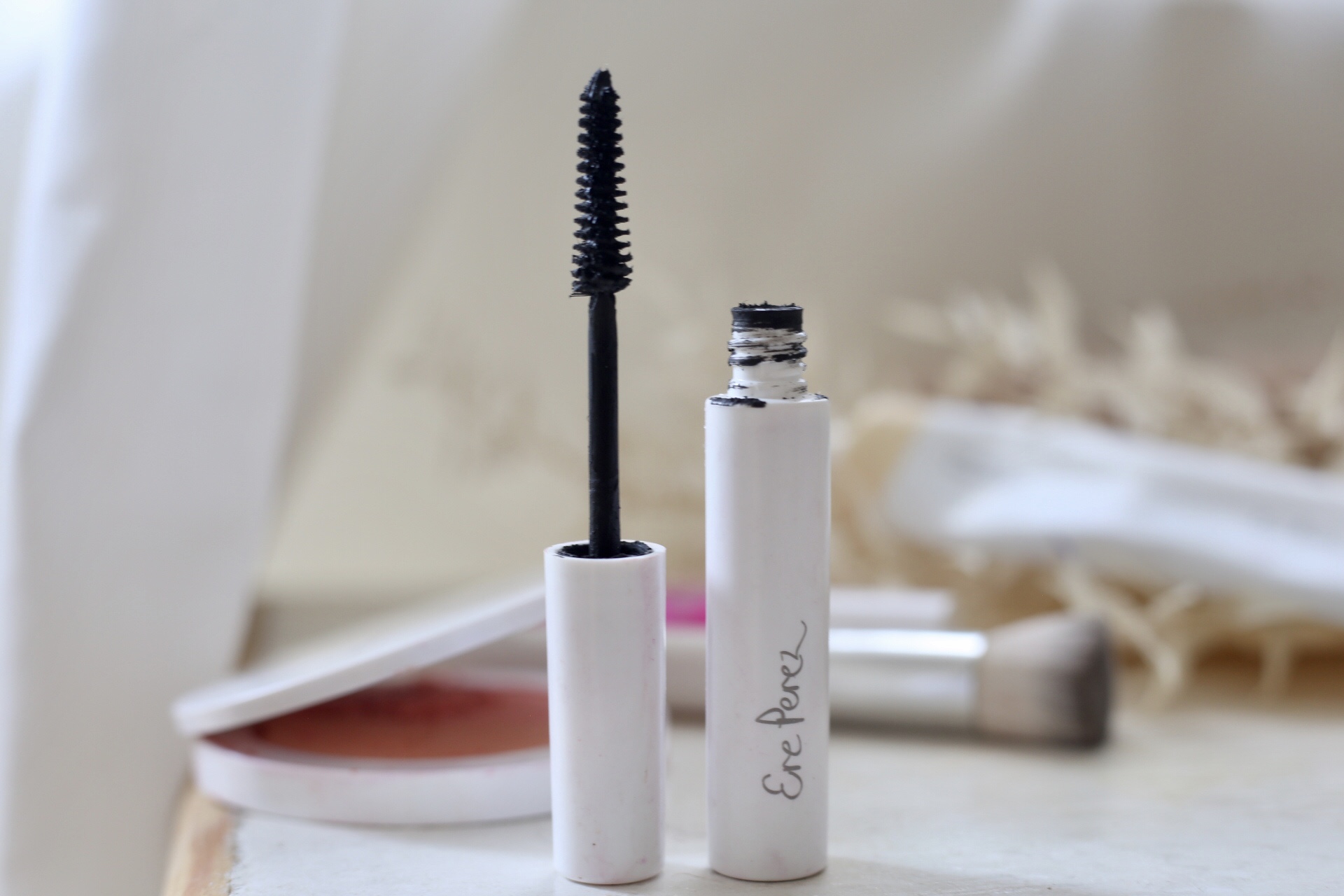 Ere Perez Avocado Waterproof Mascara
The Ere Perez Avocado Waterproof Mascara is one of their most raved about products in the clean beauty community. One balmy summer evening years ago, their waterproof mascara caught my attention and I had to give it a try. I really wanted the Avocado Waterproof Mascara to work for my lashes, and even tried to give it some time, as mascaras will sometimes work better after they've been opened to air. That trick did not work.
I know it's not because of my Asian lashes, because I've witnessed those of Asian descent raving about Ere Perez's mascara. I don't know how or why, but this mascara just doesn't work for me. But that isn't to say it won't become your favorite mascara ever. I've heard firsthand from those who love the Ere Perez Avocado Waterproof Mascara (and they say only the Waterproof is worth it not the regular) that it's been a miracle worker, and I feel left out of the club.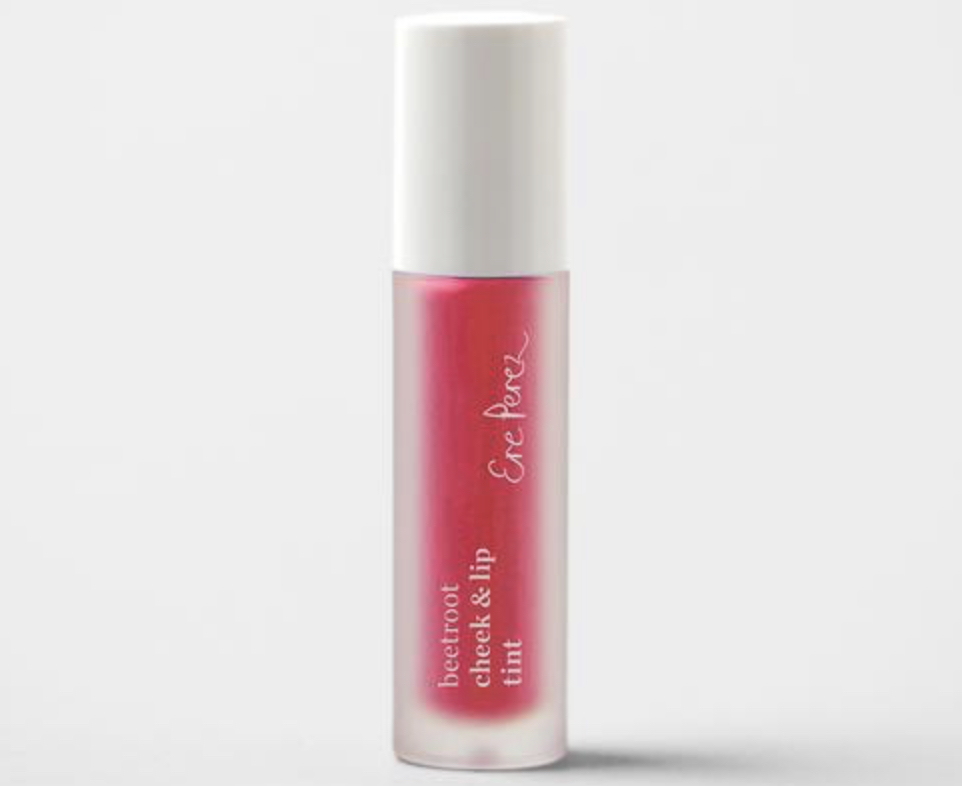 Ere Perez Beetroot Cheek & Lip Tint is my other favorite blush from the Ere Perez line. I was looking for a liquid tinted blush similar to my old favorite, Benefit Cosmetics' Benetint Lip and Cheek Stain that I was obsessed with throughout my high school and college years. The Ere Perez Beetroot Cheek & Lip Tint is the perfect dupe! Honestly, the color is even prettier than Benefit's Benetint.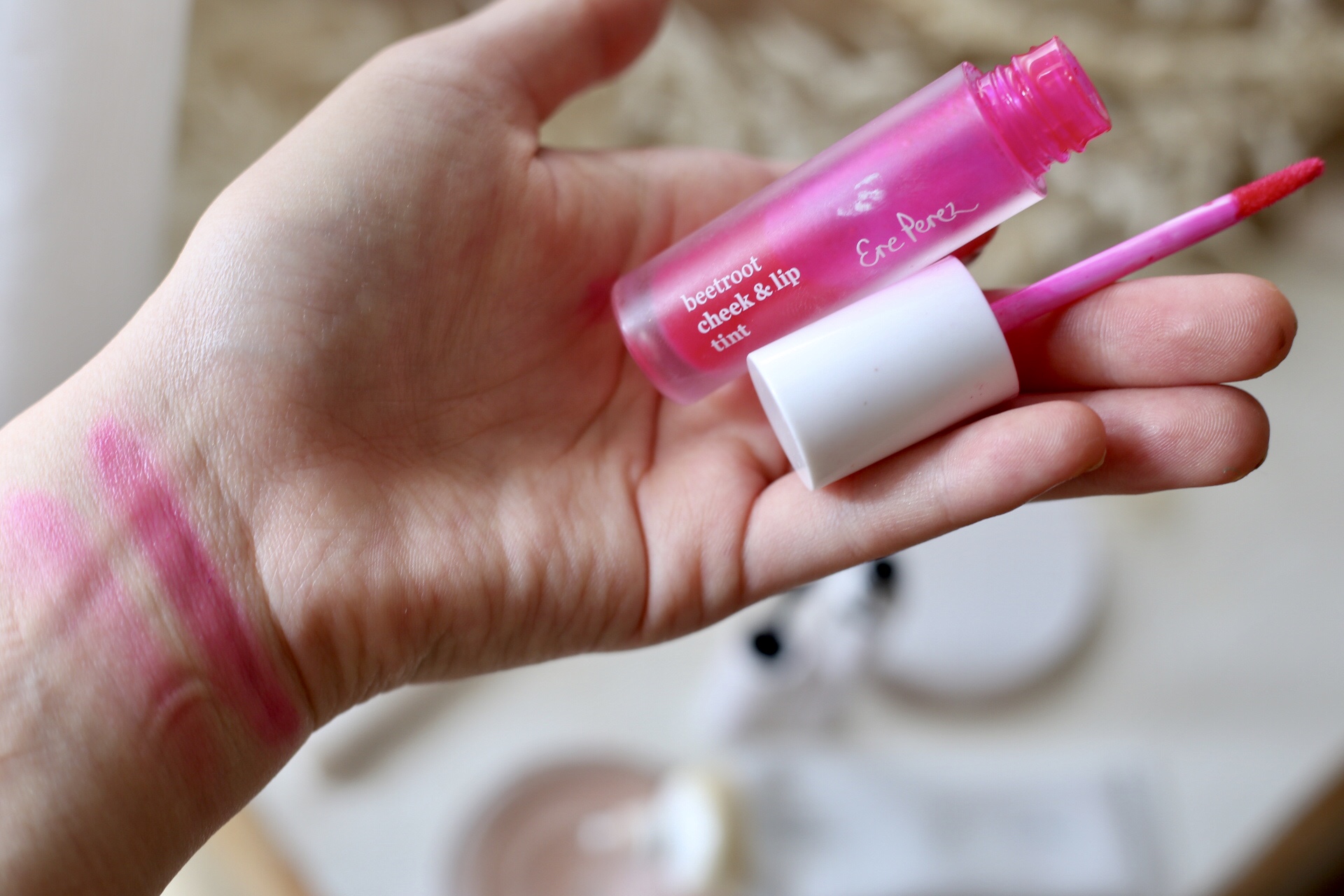 Left to Right: one swipe of the Beetroot Cheek & Lip Tint and three swipes
Ere Perez Beetroot Cheek & Lip Tint comes in two shades — Fun (bright pop of pink)and Joy (cool toned red). The shade I love to use is Fun. The Beetroot tint looks intimidating at first in the bottle, looking all florescent and all, but that's because it's highly concentrated inside. A little bit goes a long way. I love the brightness of this pink because it adds such a youthful pop of color to my face while still looking like a natural flush. It's a sunkissed flush but better – for me at least.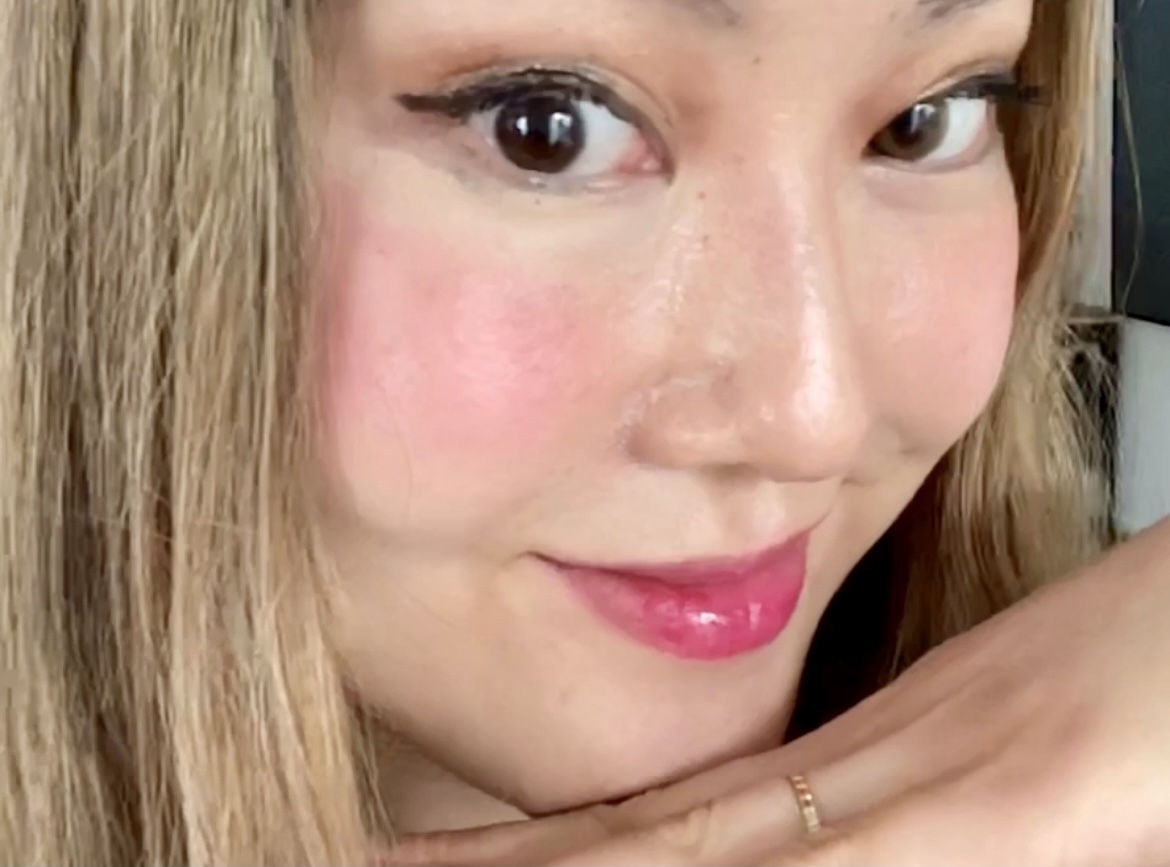 Here is an unedited photo of the Ere Perez Beetroot Cheek & Lip Tint on both my cheeks and lips in natural indoor light. I've applied multiple layers so you can see better, but it is much more subtle if you use one swipe.
How cool is it that Ere Perez has achieved this using Beetroot extract. The Beetroot Cheek & Lip Tint also contains rosehip extract and blue agave nectar for added skincare benefits, providing the ideal combination of makeup and skincare in one.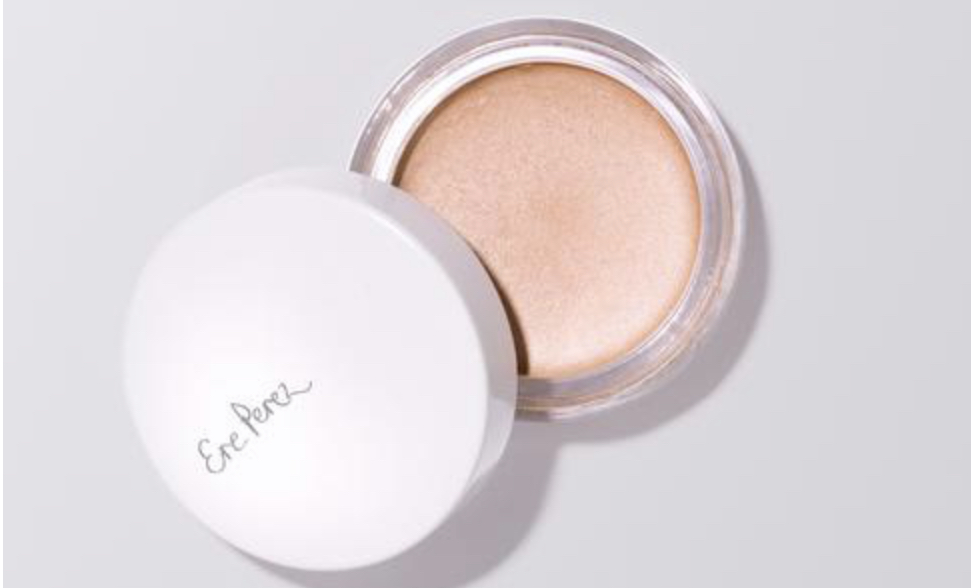 Another one of Ere Perez's hit products and a favorite of mine is their natural creamy highlighter. The Ere Perez Vanilla Highlighter doesn't feel greasy or oily on the skin at all. It makes my skin look luminous and like many of their products a little goes a long way. The Vanilla Highlighter comes in two shades: falling star and sun halo which is more of a bronze highlighter.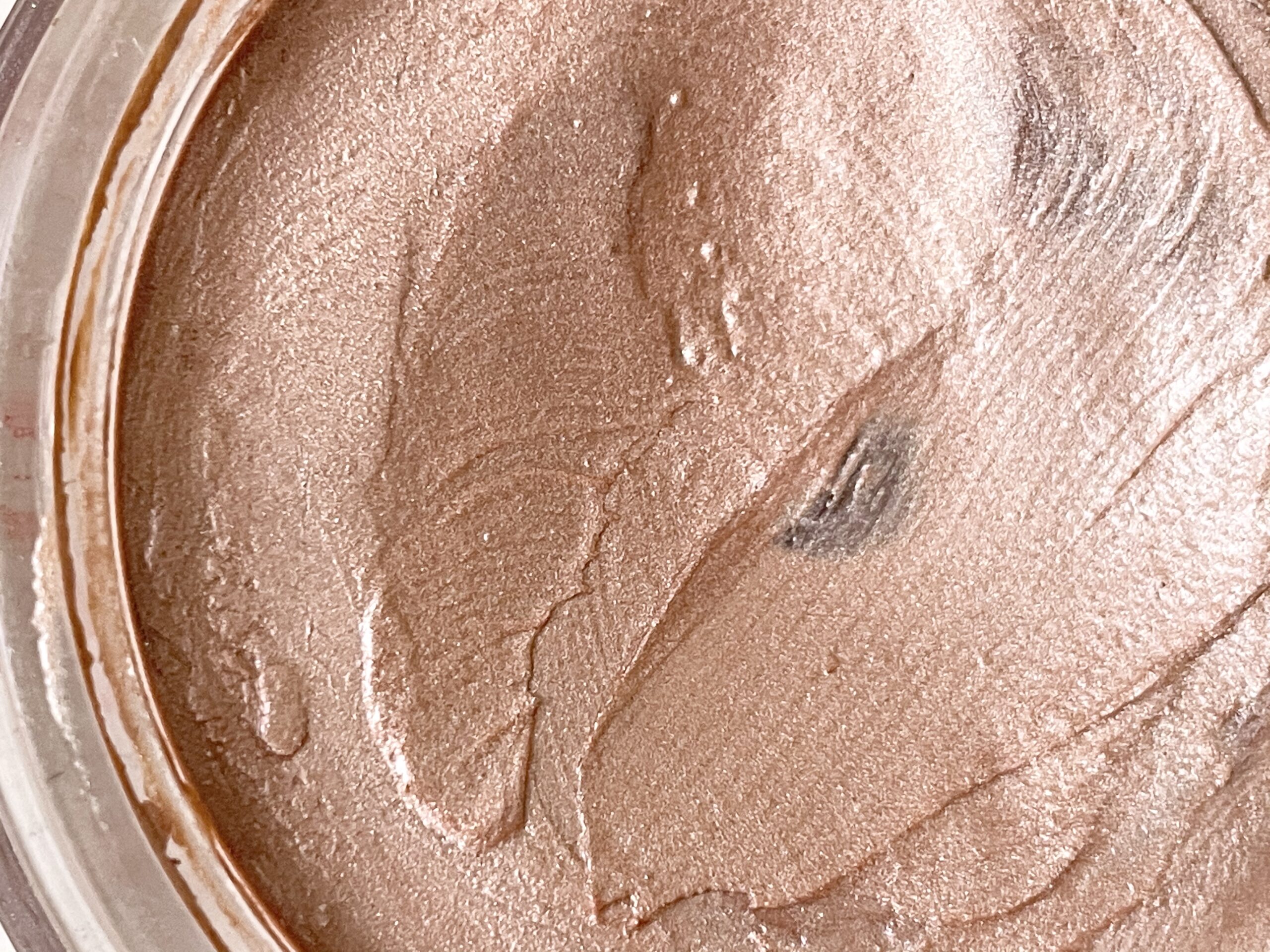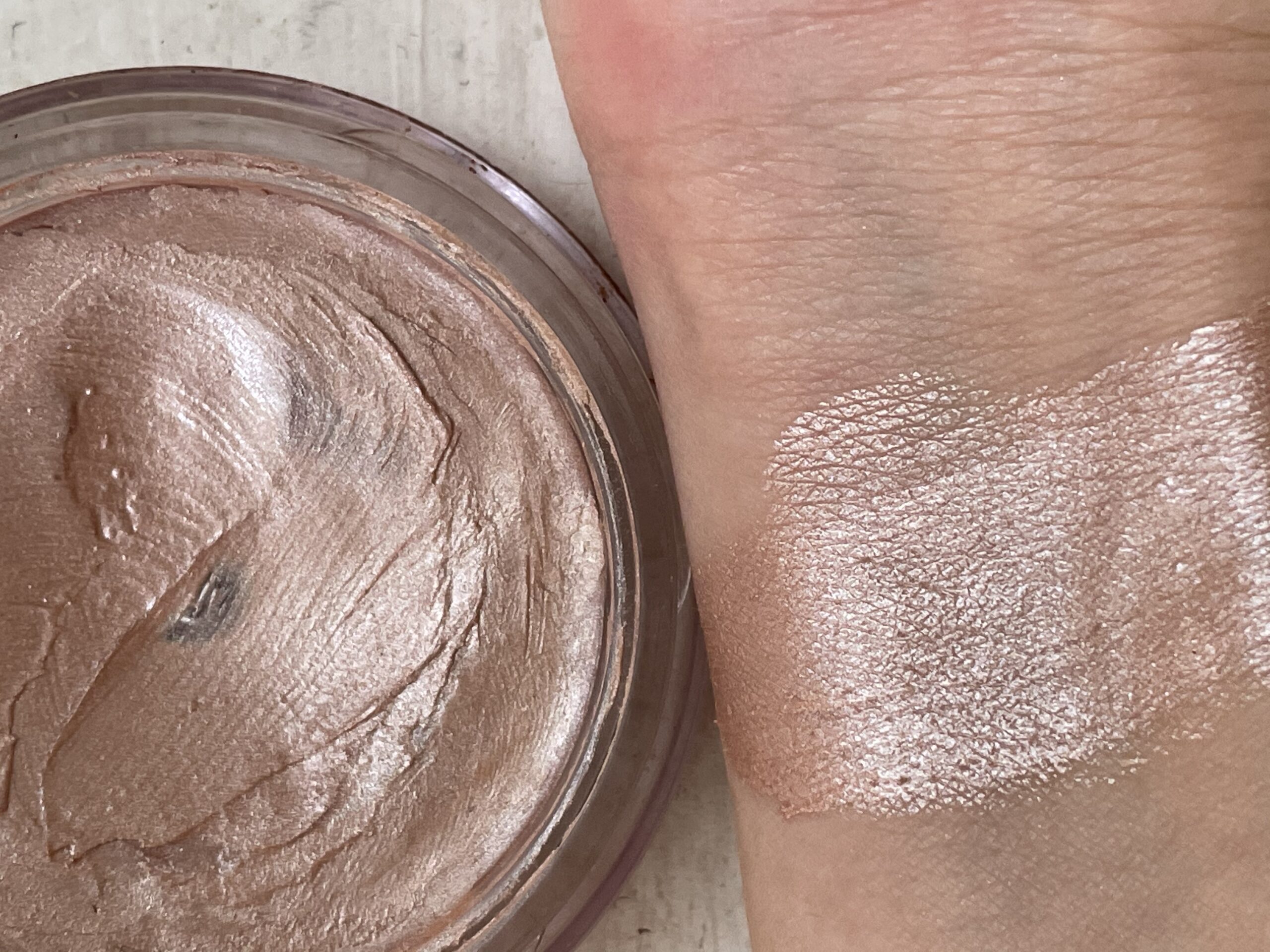 I find Ere Perez's highlighter far superior to rms beauty's Living Luminizer. I use on the top of my cheekbones, down my nose and on my cupid's bow. It has this vanilla wafer smell that's either a love it or hate it type of scent, but it takes me back to my childhood.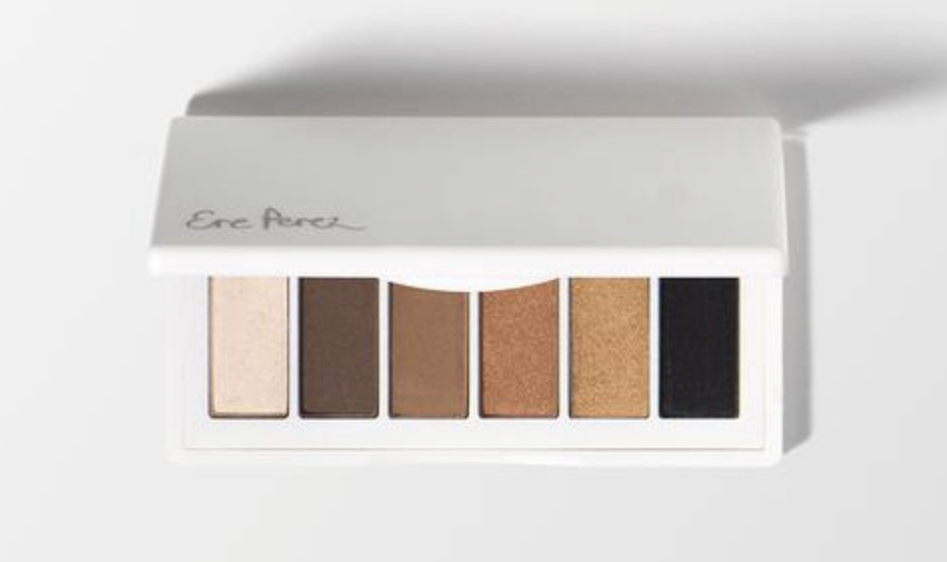 The Ere Perez Chamomile Eyeshadow Palette is one of their hits, through and through. With four different palettes available, each containing six shades, these eyeshadow palettes offer variety and performance.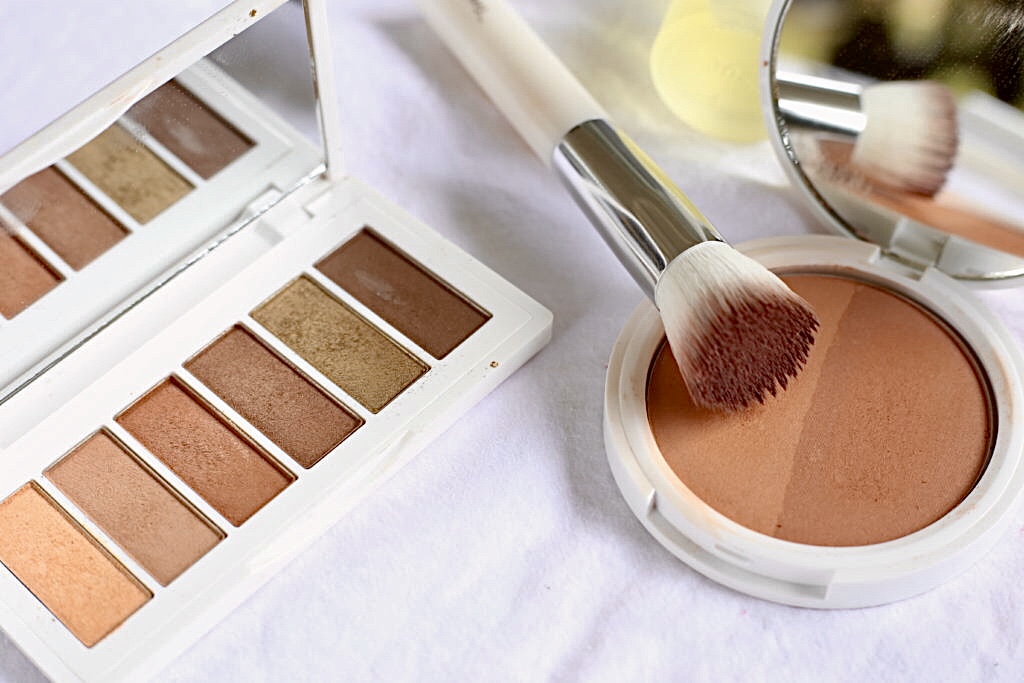 My Ere Perez Chamomile Eyeshadow Palette has hit the pan on almost all the colors. Do you know how rare it is for me to use up more than a couple colors in an eyeshadow palette?! All of Ere Perez's shades are universally flattering and wearable.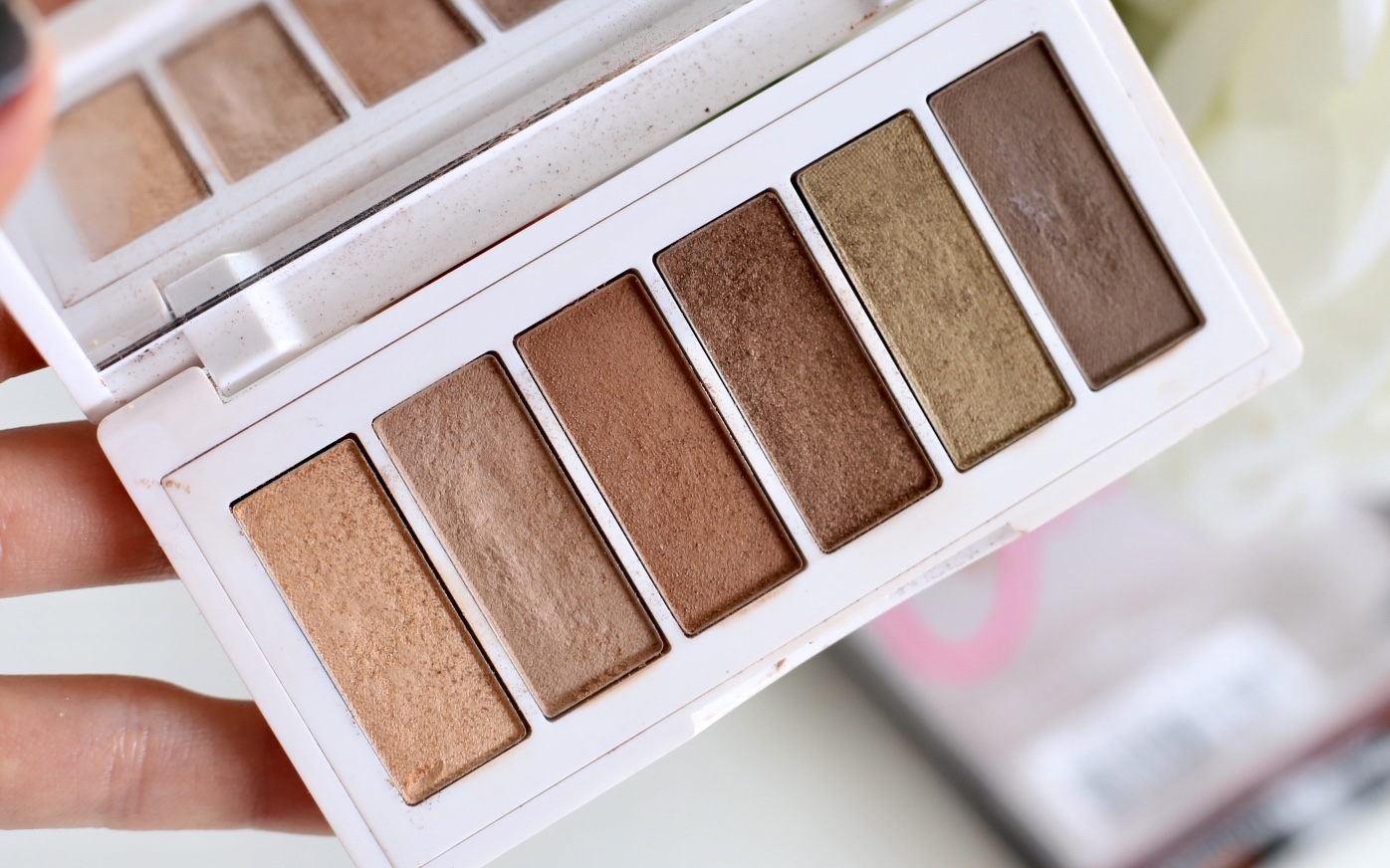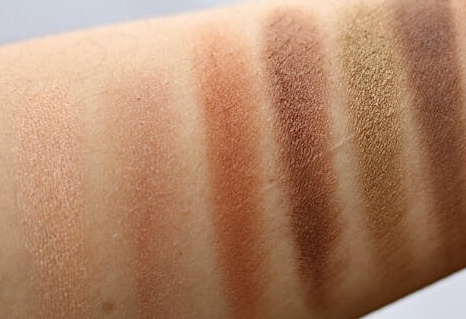 Ere Perez Chamomile Eyeshadow Palette swatches – Palette Gorgeous
Regarding performance, the Ere Perez eyeshadows are rich in pigment, velvety and long-lasting. If you're an eyeshadow lover, this palette is definitely one I recommend as you can play around with different looks and take it with you everywhere thanks to its compact design.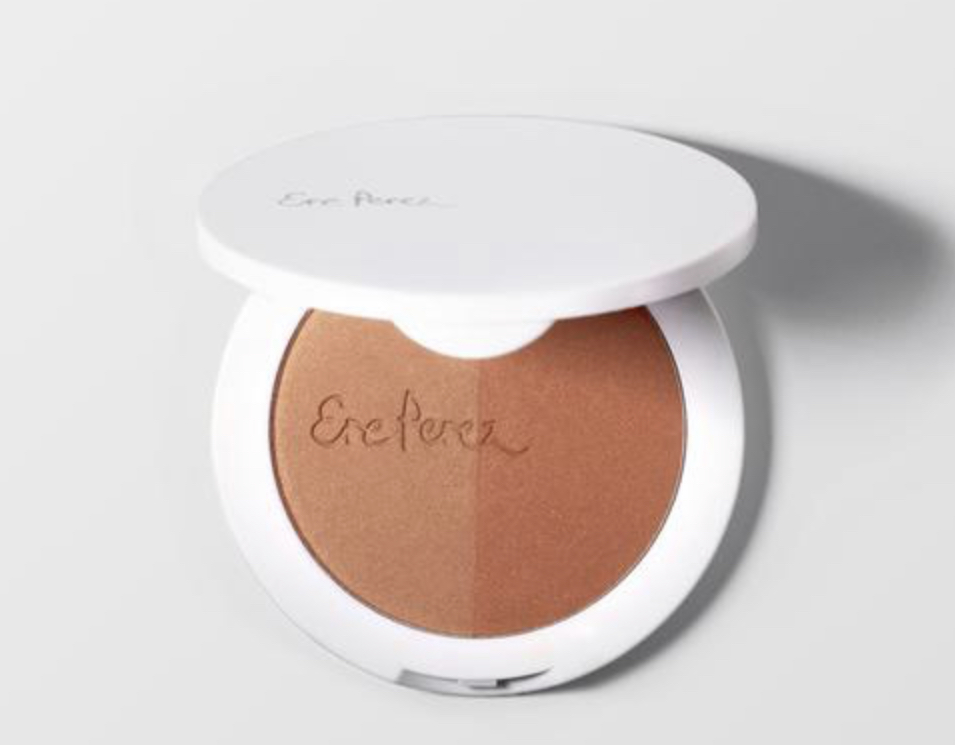 The Ere Perez Rice Powder Blush Tulum is a duo bronzermade with non-GMO rice starch. I love the way this bronzer applies and feels on the skin, but I only use the lighter of the two shades. I'm not the biggest bronzer gal so I don't reach for this product often, but I know this is an Ere Perez favorite for many people.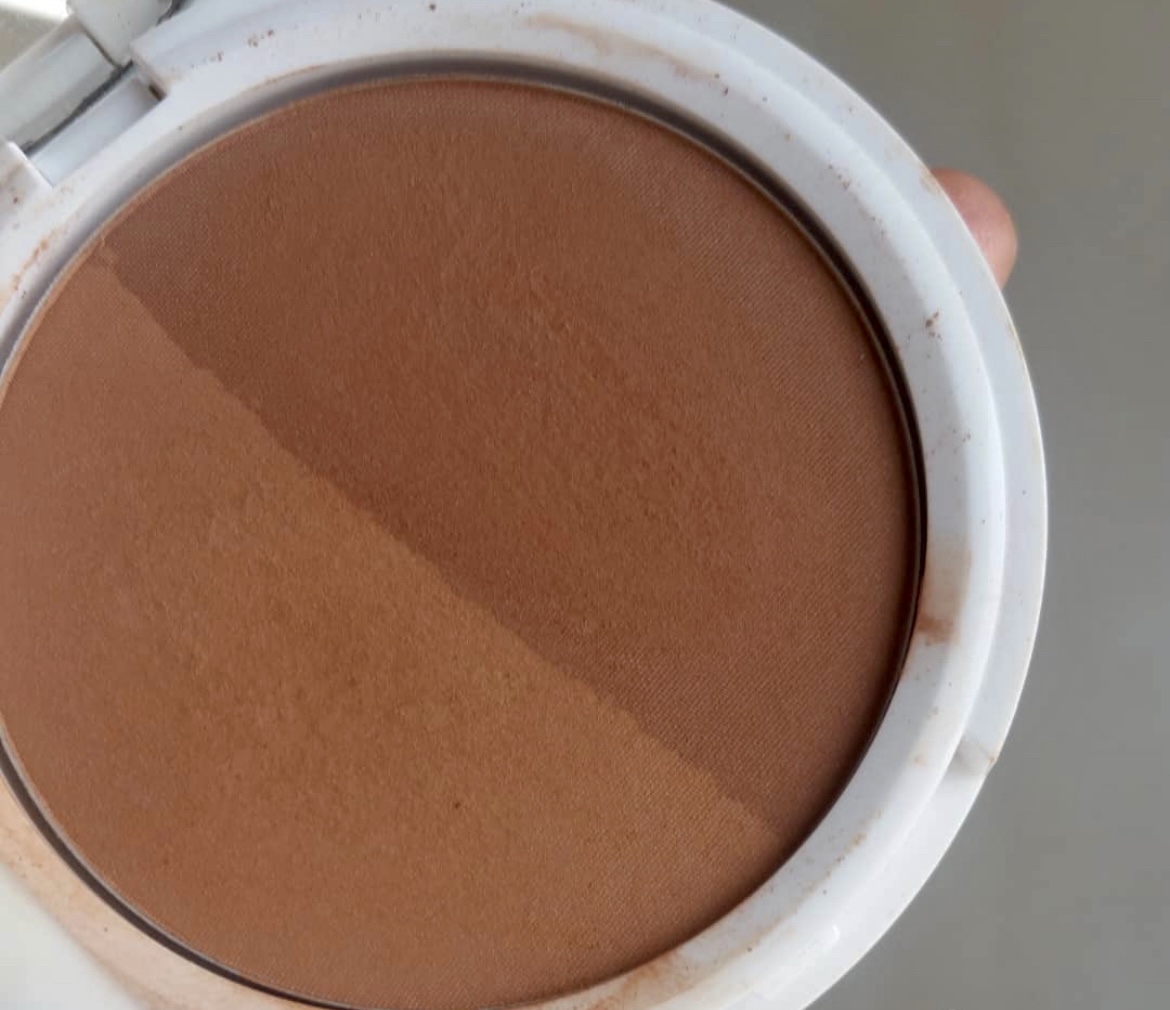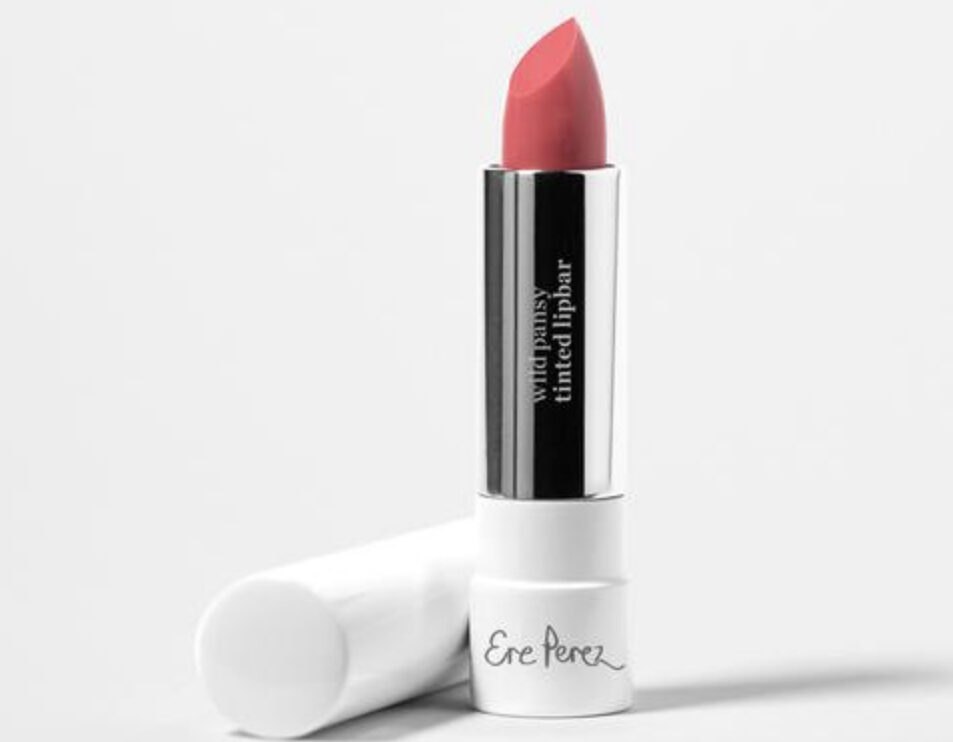 The Ere Perez Wild Pansy Tinted Lipbar is simply put, a tinted lip balm in stick form. The Lipbar provides a soft sheen but don't expect anything near the power of lipstick. I was hoping this lip conditioner would be emollient and rich, but it turned out to be a lot denser than I imagined. The Ere Perez Wild Pansy Tinted Lipbar conditions lips, but as someone with chronic dry lips, I didn't find it to nourishing enough.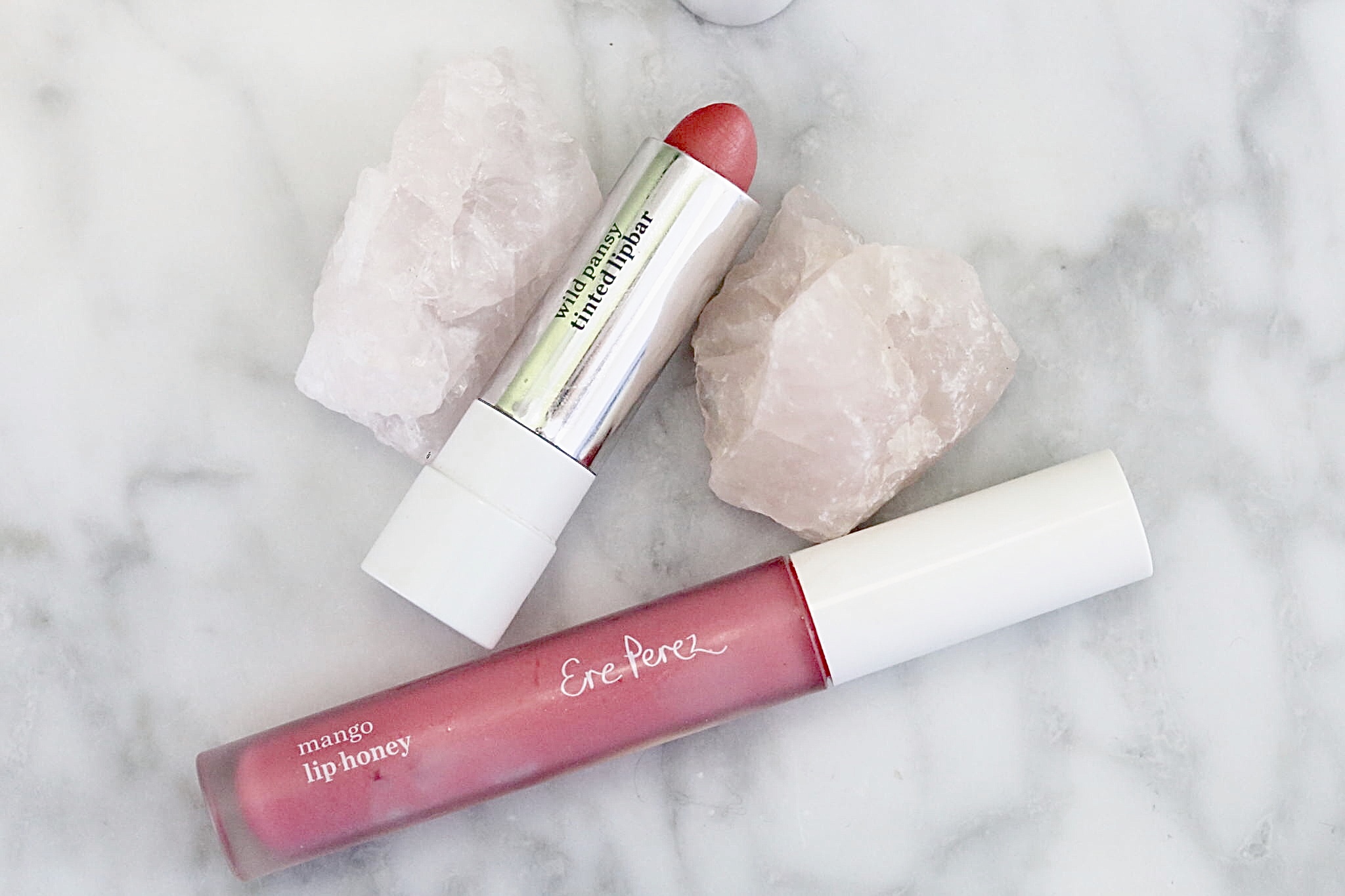 The Ere Perez Wild Pansy Lipbar comes in 6 beautiful shades and are formulated with ingredients like wild pansy extract, nourishing shea butter, argan oil and hydrating plant-based squalene. Please note that the Lipbar and Lip Gloss do contain some synthetic ingredients.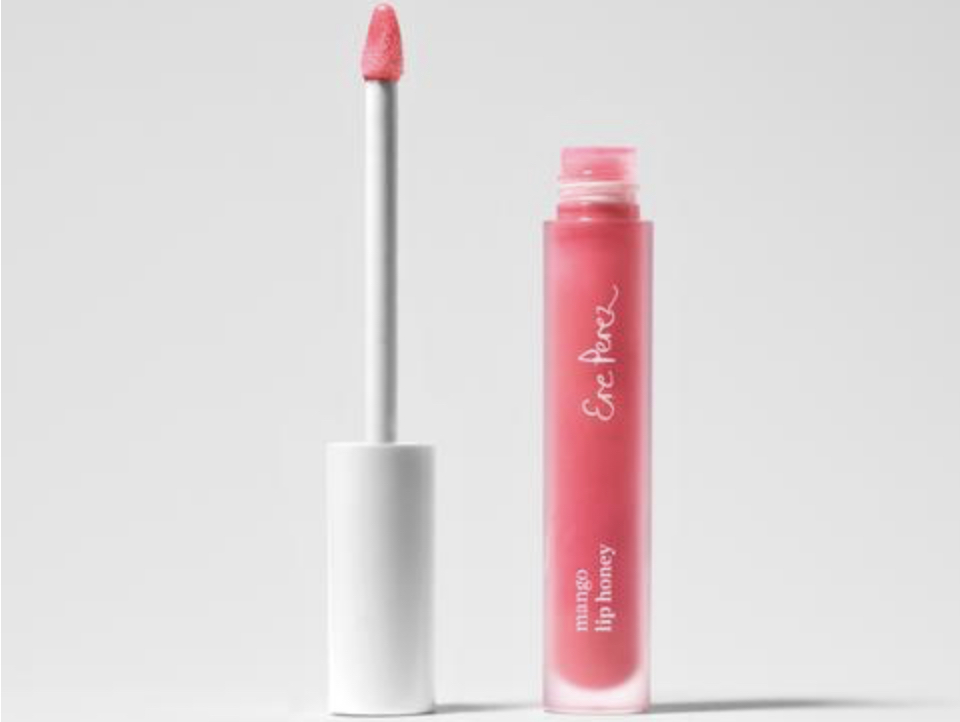 The Ere Perez Mango Lip Honey is a creamy, nourishing lip gloss that I much prefer to their Tinted Lipbar.  The Mango Lip Honey lip glosses are offered in three shades (a spicy nude, deep red, and pink) and one clear gloss. These are high-gloss lip glosses made with wild mango butter, jojoba seed oil and several synthetics, so not the purest formula.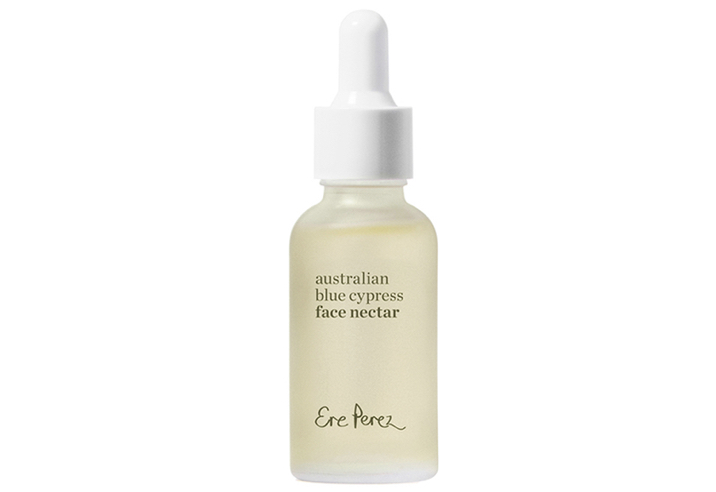 The Australian Blue Cypress Face Nectar is a lightweight, hydrating face oil made with Australian blue cypress, camellia, jasmine flower, jojoba, cedar wood & rice. This oil is designed for deyhdrated or stressed skin and has a soothing jasmine, cedwarood and frankincense scent. Australian Blue Cypress Nectar sinks in and absorbs beautifully, leaving my skin feeling supple. I didn't find myself taken with this product as I do prefer highly concentrated luxury oils.
Ingredients: Caprylic/capric triglyceride, vitis vinifera (grape) seed oil, oryza sativa (native rice) bran oil, simmondsia chinensis (jojoba) seed oil, camellia oleifera (camellia) seed oil, tocopherol (vitamin E), callitris intratropica (australian blue cypress) wood oil, cedrus atlantica (cedarwood) wood oil, jasminum sambac (jasmine) flower extract, boswellia carterii (frankincense) oil.
To recap, my four Ere Perez favorites in this review were:
Rice Powder Blush Bondi
Chamomile Eyeshadow Palette
Beetroot Cheek & Lip Tint
Vanilla Highlighter