I'm bringing back my monthly OBL favorites posts that I used to do several years ago! While I'm not sure I'll be doing this on an ongoing basis, I was surprised that an overwhelming majority of the community actually wanted a separate blog post on top of Instagram stories coverage. I'm continuously sharing clean beauty products I'm enjoying, testing, or trying for the first time, and a lot of times I'm talking about products solely for the purpose of testing and disseminating information. I do feel like this is a good way to give a little extra love to products I personally have taken a liking to.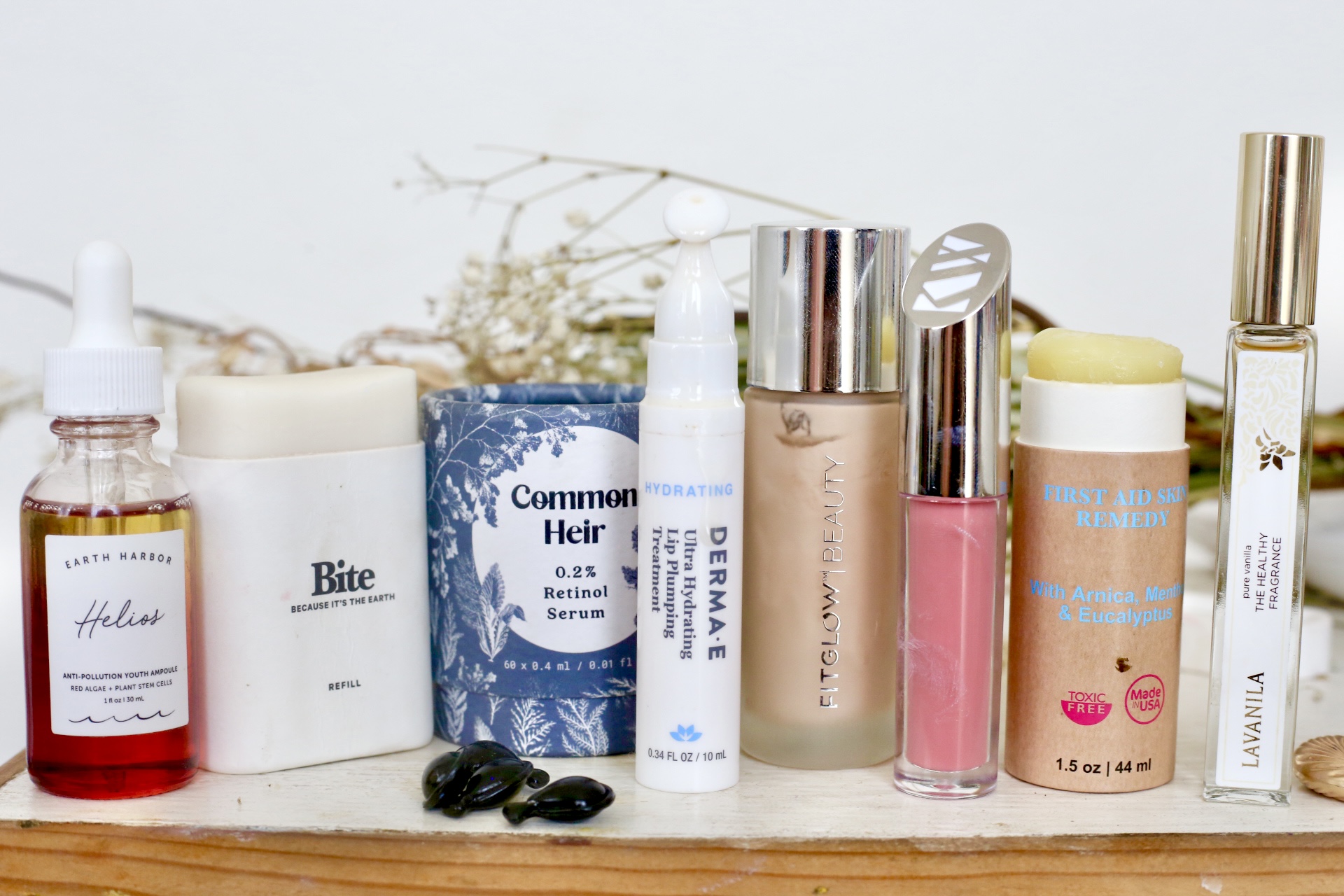 Maybe it's because I've been trying out all these intricate fragrances lately, but Pure Vanilla perfume by Lavanila has been very comforting. It's a creamy, soft vanilla perfume from 100% pure, Madagascar vanilla, tonka bean, & heliotrope. It's a touch creamy, a touch powdery and a teeeeoouuch floral. Super approachable, likable vanilla that's more adult versus a saccharine vanilla that'll have you smelling like a sugar cookie. Lavanila Pure Vanilla layers so well with my other perfumes that lean masculine or floral (but not sweet).
It's not loud or synthetic smelling, and the scent lingers for hours. This one vibes👍Bought the roll-on for $15 on Amazon.
I've been on an anti pollution skincare kick because I deep dived into this recently in order to share more knowledge with you. This was actually due to a reader asking me to cover anti pollution skincare as a topic, and it kind of opened up this whole sub world within clean beauty I hadn't paid much attention to.
The Earth Harbor Helios is specifically formulated to fight pollution thanks to its Red Algae and Astaxanthin content. Both are ingredients my skin doesn't experience that often and are delighted to drink up.
Helios is a lightweight oil that's great for daytime use. I just add a few drops in my morning skincare routine. Side note, this is why I prefer sunscreens that lean matte!
I've also been enjoying zero waste and sustainable beauty brands more and more. There are some amazing eco innovations being created and I feel that sustainability will gradually become the norm. But not in the tired "we're working on becoming carbon neutral by 2029" or "we use post consumer recycled plastic" way, but in a way that pushes the envelope. The amount of packaging and inserts and marketing materials I receive (and subsequently throw out) as ONE person slash beauty influencer is wild and sad.
The Bite tin packaging is chic and the solid body bar is a product I'm growing increasingly fond of.
Waterless, filled with nourishing butters and oils, and amazing neroli scent.
Another interesting product I've taken a liking to is the Common Heir Retinol Serum. It comes in these little capsules that I was not pleased with at first due to the inconvenience of having to break them open and throw them away. But I came to appreciate that I don't waste product by using the right amount each time. It also has double the usual retinol percentage I use in my products. Consistency is a very viscous clear gel serum.
A shocking, loud, offensive product. Massive amount of tingling that makes it seem like you applied hot sauce to your lips. Could be unpleasant for many, but somehow I like it. Plus I like the way the serum feels. But don't buy it. I'll bet that this product is not majority of people's cup of tea.
This has always been one of my favorite truly organic foundations (light to medium coverage). The new wand applicator choice is…interesting. It makes me feel like I'm applying concealer. But as always I love how my skin looks with this foundation, and have repurchased Fitglow foundation on my own multiple times. As with all foundations, not everyone I know likes the Fitglow one.
Ultra luxurious packaging and the heaviest little bottle of lip gloss I've ever owned in my life. Not sure if I'd repurchase this because there are so many organic lip glosses that do the job at affordable price points, but for now I'm digging the luxe feel to this one. At $30 it's also not the most prohibitively expensive lip gloss I've seen. A lot of clean makeup brands don't offer very many options in the pink family and Kjaer Weis has a refreshing variety of feminine and soft pinks.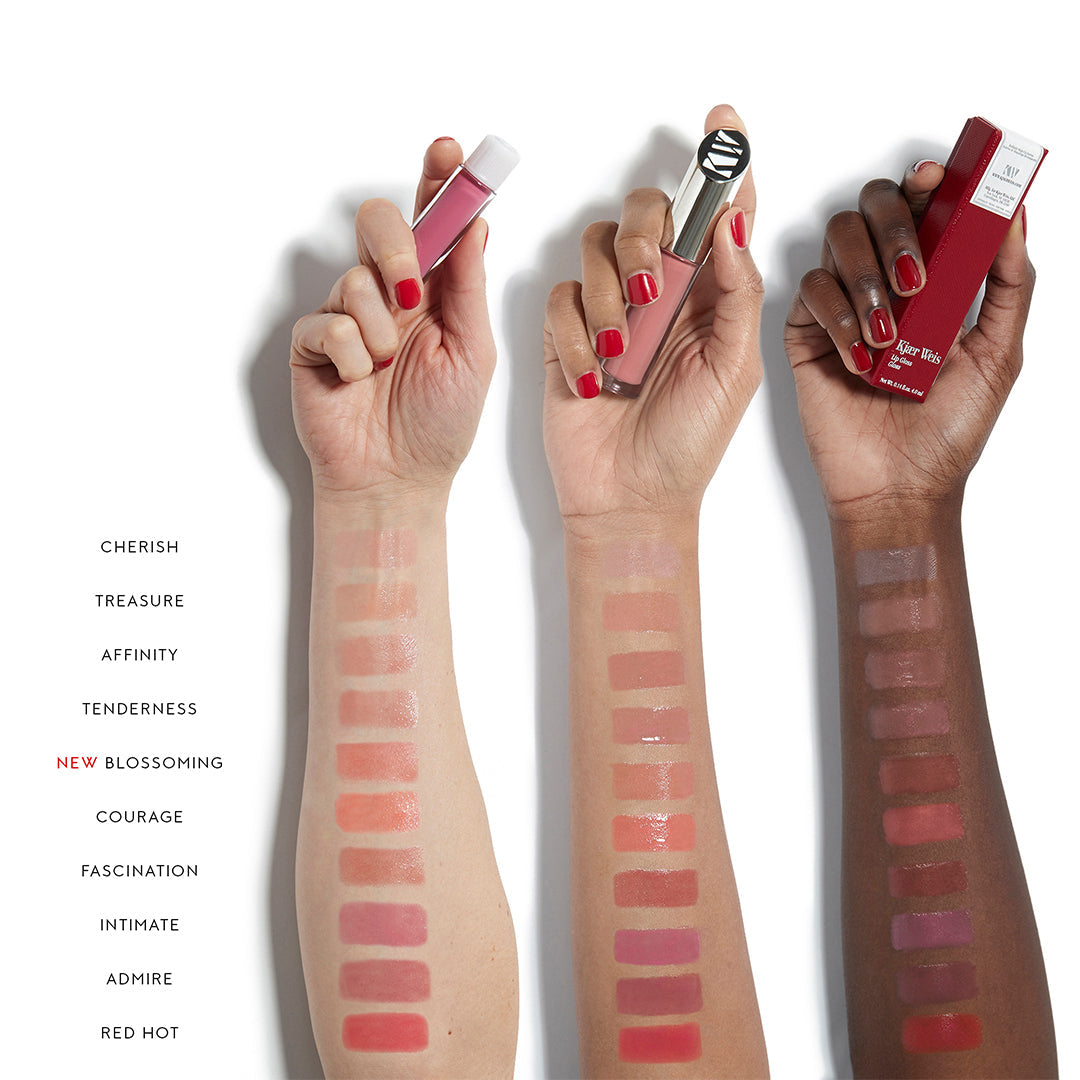 With summer comes more outdoor activities, accidents, bugs and bites. I've been trying out different natural first aid products and this push up stick balm has been interesting! This is not an ointment meant to be used for open wounds.
There are other natural first aid brands that do create products for that. Feel Good Balm is a natural remedy product for burns, bites, and sore muscles. There's a cooling effect from the ingredients Menthol and Eucalyptus.  Also, it's very affordable at under $10.
I first discovered Herbal Healing at Indie Beauty Expo a few years back, but this is my first time trying this particular product of theirs. The website is difficult to find because of the generic name so here is the link https://herbal-healing.us
Ok that's it! That's my blurb for this month's faves!