Exa Beauty Review: Inclusive Clean Makeup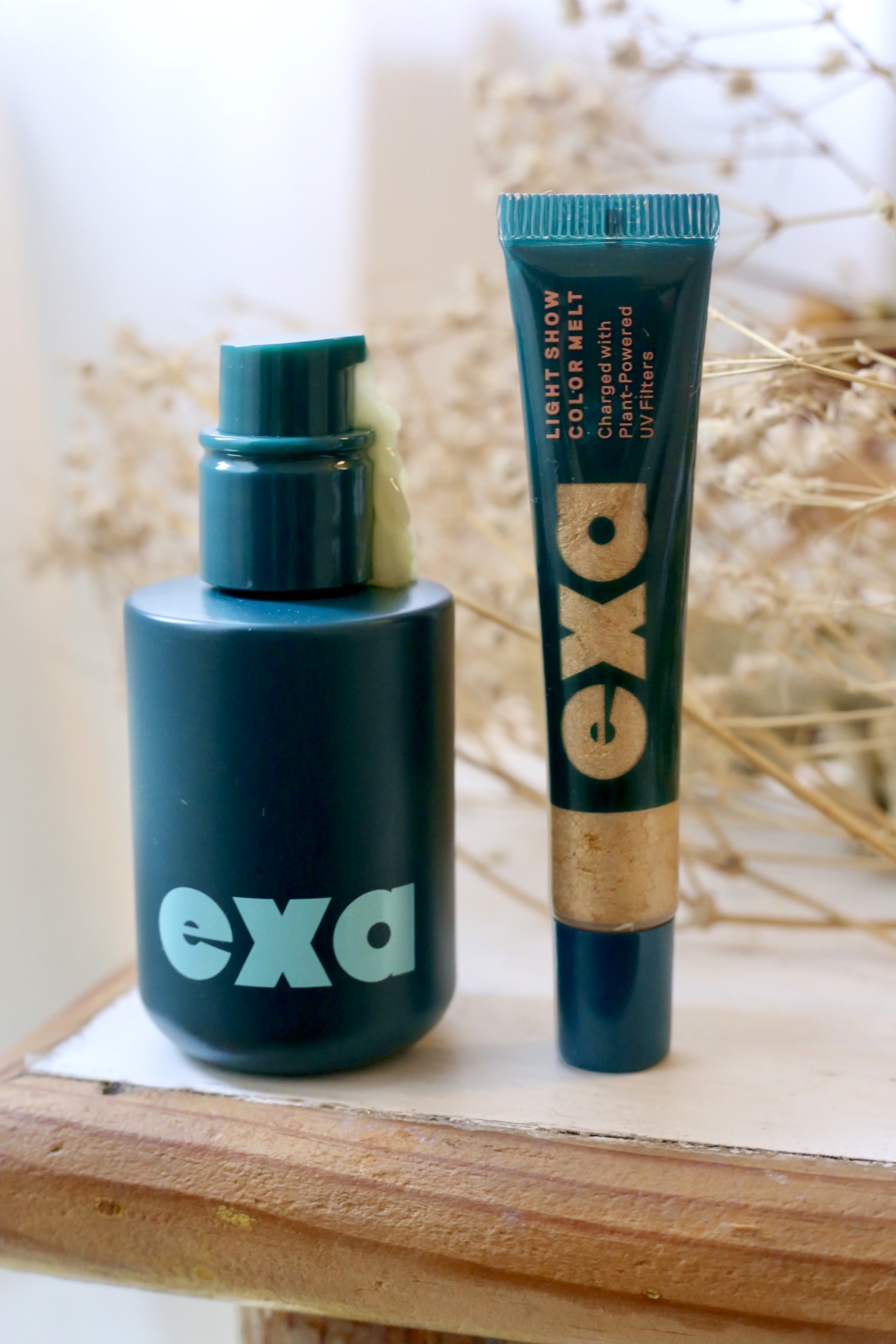 Loved by young stars like Olivia Rodrigo, Exa Beauty is a clean makeup brand that's won over social media with their High Fidelity Foundation. Relatively new to the clean beauty scene, Exa Beauty was launched by clean beauty retailer Credo Beauty in 2020 with an inclusive foundation range of 43 shades and a universal primer. The retail giant with 9 stores in the US saw there was a lack of diversity in shade ranges offered for complexion products and decided to fill the gap themselves. Exa Beauty came about at a time when consumers began demanding greater representation and accountability in the beauty industry amidst George Floyd's death and the social movement that followed. And it seems that the brand's success means we can expect more great things to come.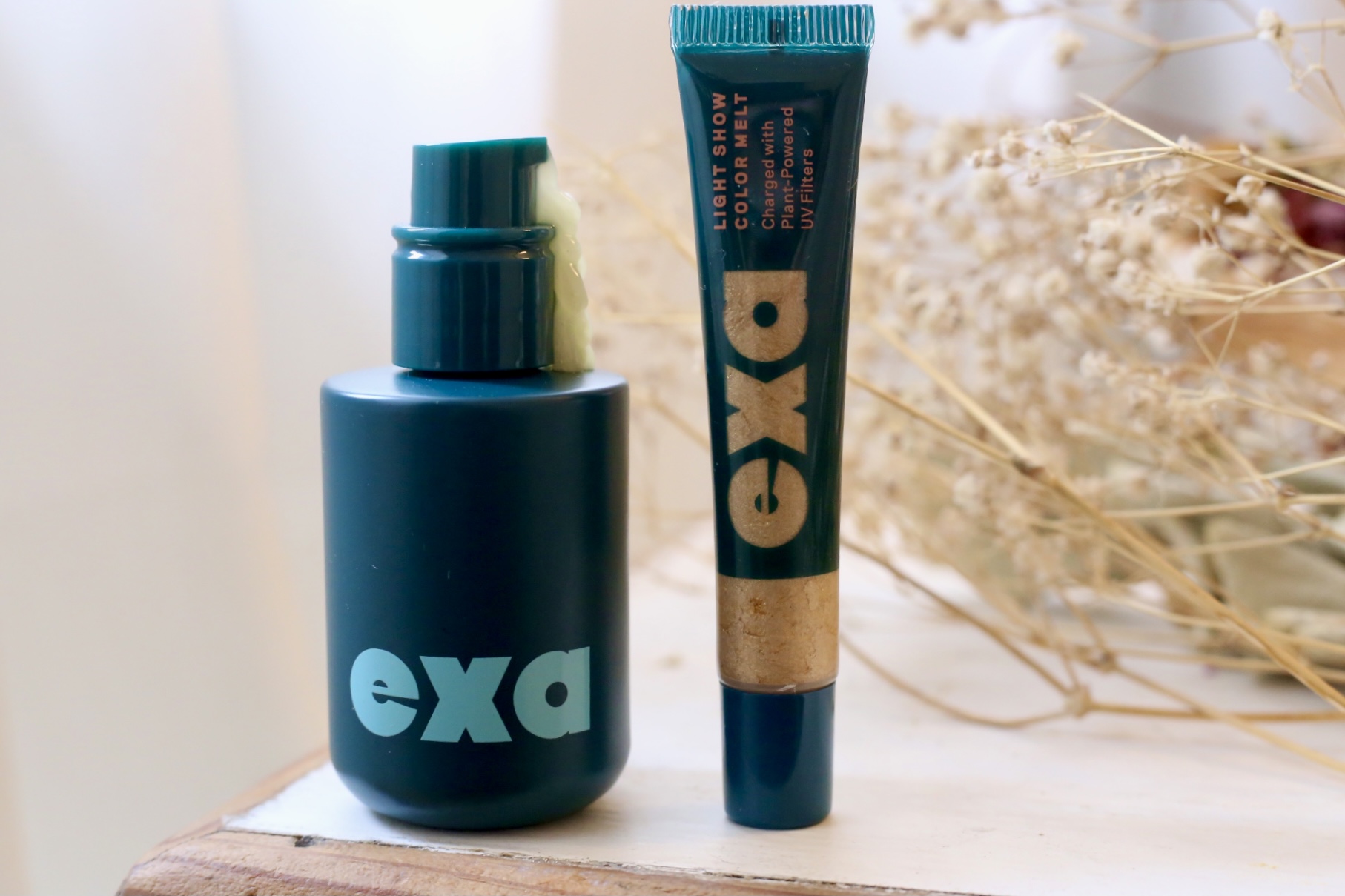 While Exa Beauty targets Gen Z, the brand is actually not all that affordable. It's priced mid-range with their foundation just under $40 and Color Corrector just under $30.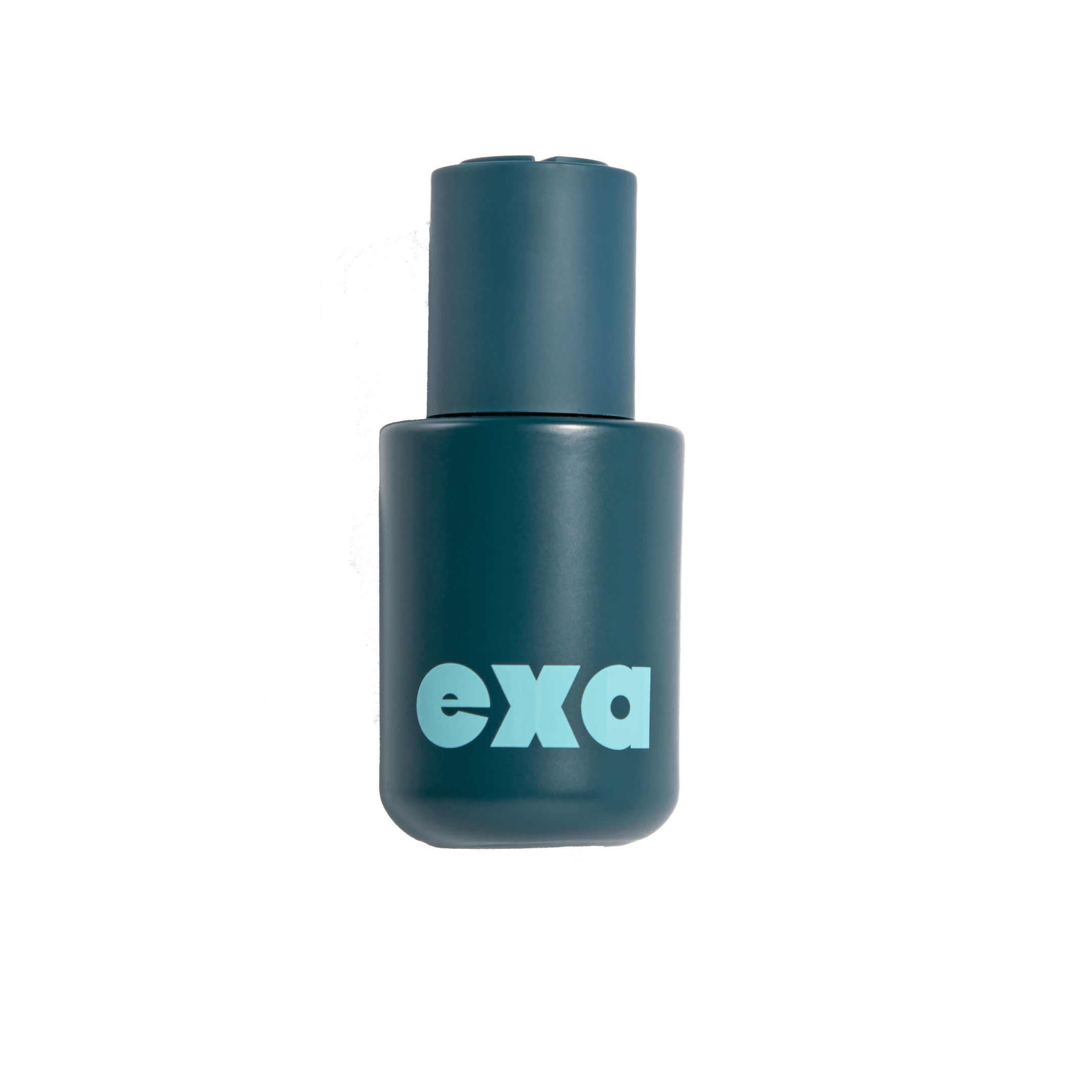 Supercharged with Prickly Pear, Blue Spirulina and Niacinamide, Exa Beauty Oil Free Primer preps your skin with a matte base for foundation to sit evenly on your skin and stay on longer.
It feels like a juicy, hydrating serum and contains a relatively pared-back list of 18 ingredients. The vegan formula is silicone free.
Ingredients: Water, Glycerin, Silica, Propanediol, Mica (ethically-sourced), Opuntia ficus-indica stem extract (upcycled), Niacinamide (vitamin b3), Spirulina platensis extract (blue spirulina), Aloe barbadensis leaf (aloe leaf extract), Sodium hyaluronate, Trehalose, Maltodextrin, Sodium citrate, Sodium carbonate, Sodium hydroxide, Carbomer, Caprylyl glycol, Phenoxyethanol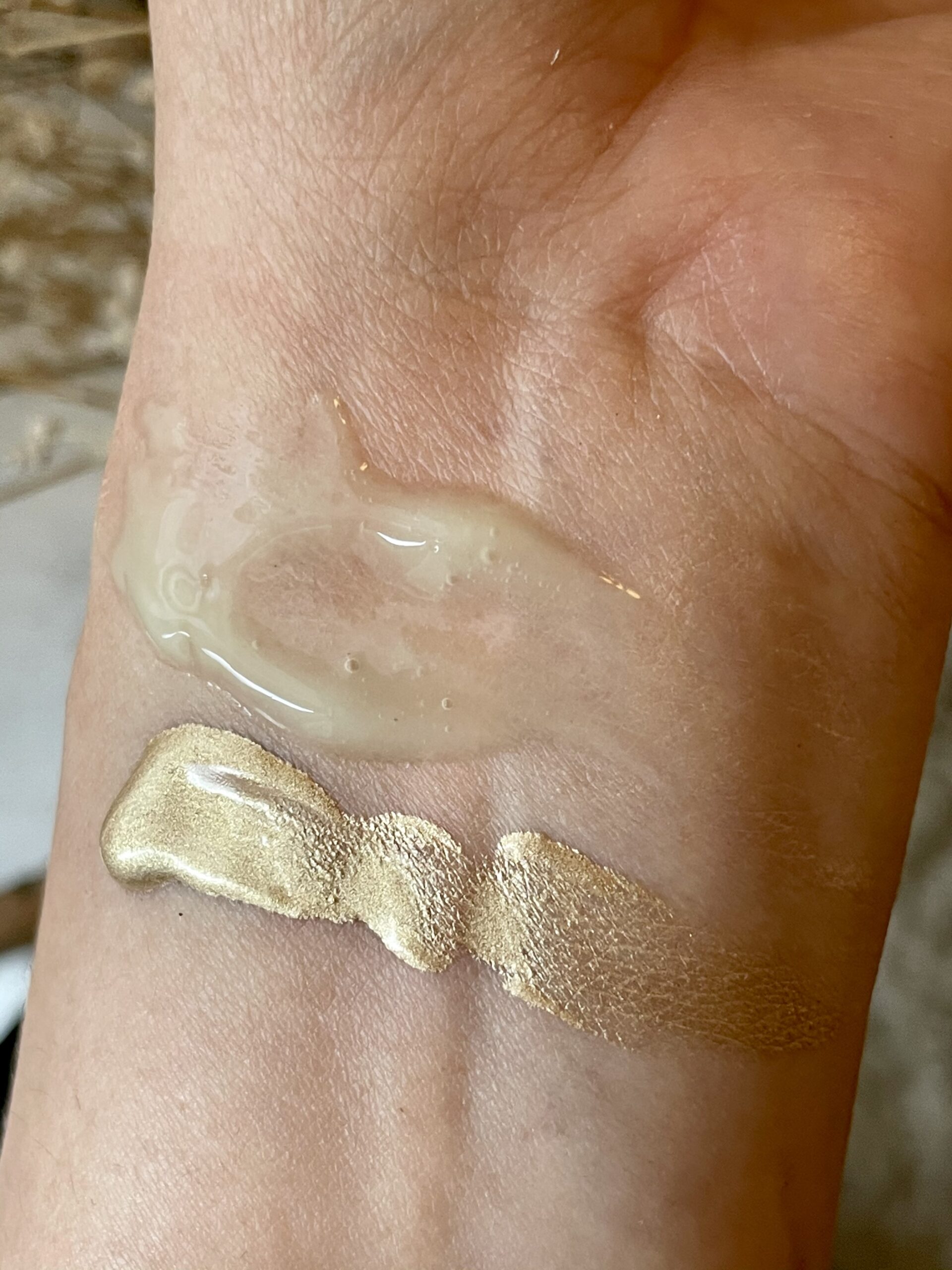 I tried The Foils in shade Recess which is a neutral gold metallic shade that can be used for face, eyes and body.  It contains plant-powered UV filters, Manketti Oil and Sea Algae Extract to nourish skin while imparting a metallic finish.
This is a thin gel product that's very lightweight. The metallic finish is subtle with a small amount and can be buildable. I find the shade Recess can be used as a brightening base to the eyelids and a highlighter on the cheeks.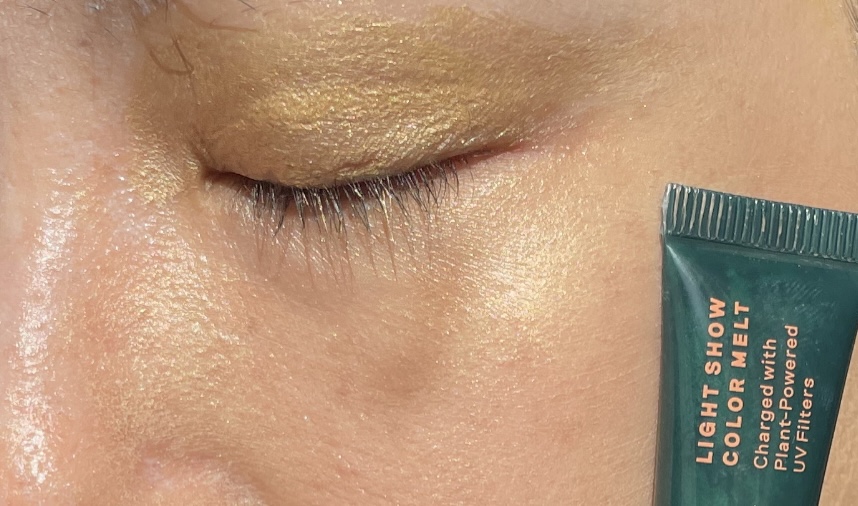 Here is the Color Melt Light Show The Foils applied on both cheeks and lid in direct sunlight.