15 Best Natural and Organic Sunscreens 2023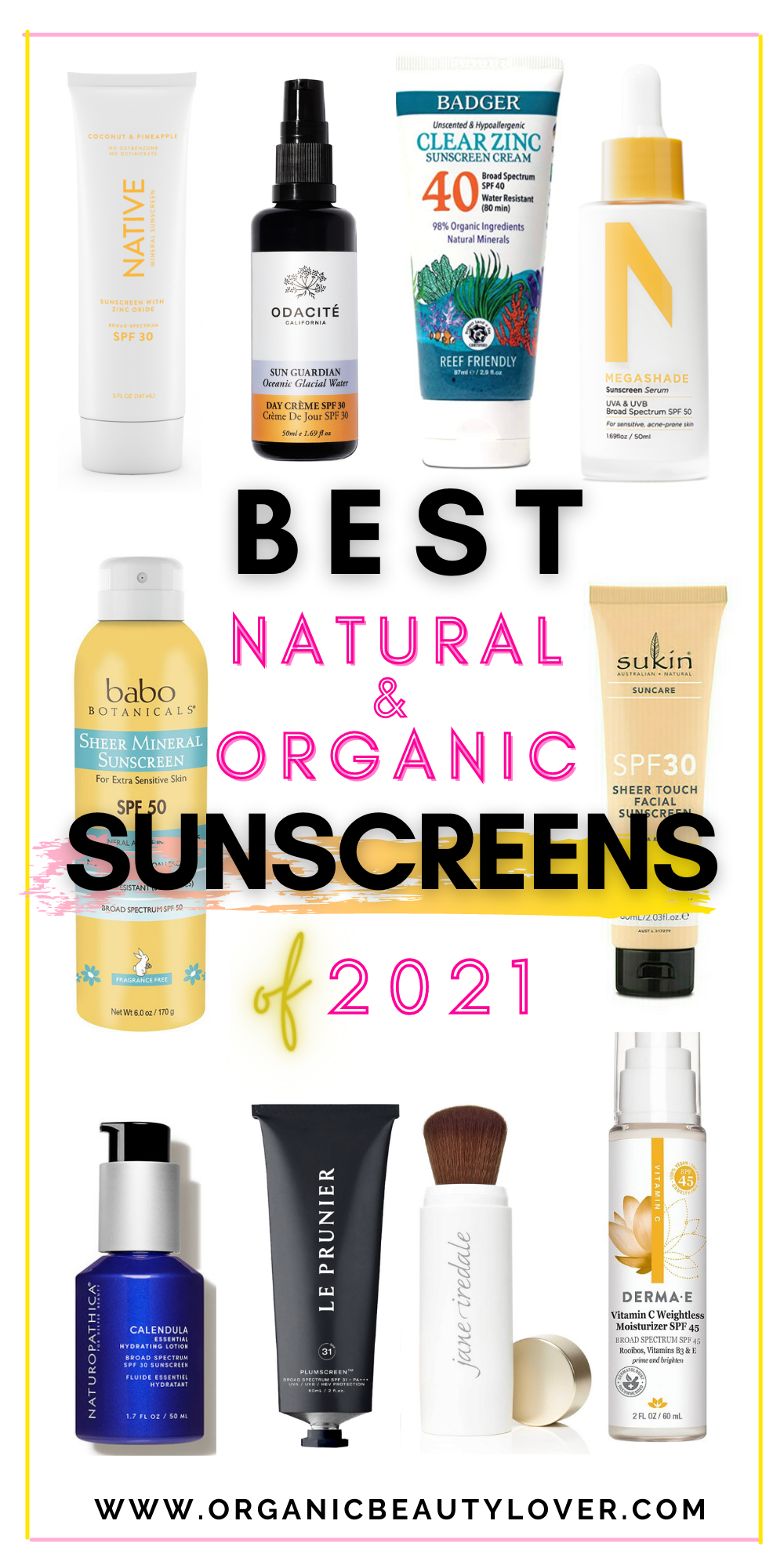 If you're looking for the best new mineral and reef-safe sunscreens that offer broad spectrum SPF protection and are made of natural and organic ingredients, I've rounded up the best new natural sunscreens that launched this year! All brands in this mineral sunscreen post are committed to high quality, safe ingredients and bringing you sunscreens that both fully protect and deeply nourish the skin.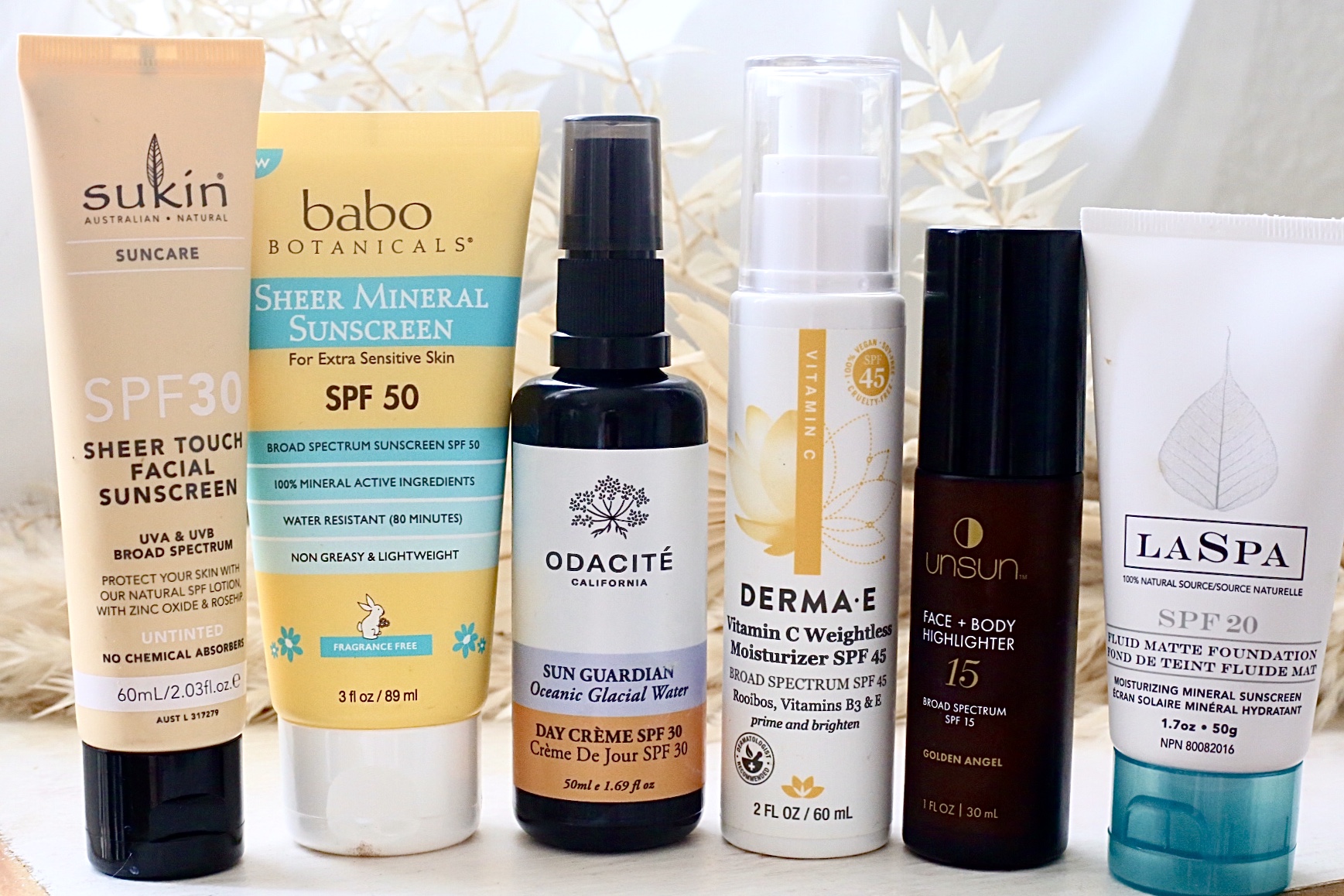 Check out the newest posts:

As more and more people are switching to reef safe, natural sunscreens, we're seeing tons of new zinc oxide sunscreen drops this summer. Chemical sunscreens vs natural sunscreens are a hot topic, but as long as you are protecting your skin from the dangers of UV rays that's what matters! From familiar clean sunscreen brands like Babo Botanicals to clean beauty brands launching their very first sunscreen, there is no shortage of safe new sunscreens to try summer. I'm sharing the best new natural sunscreens that are reef friendly and zinc oxide based.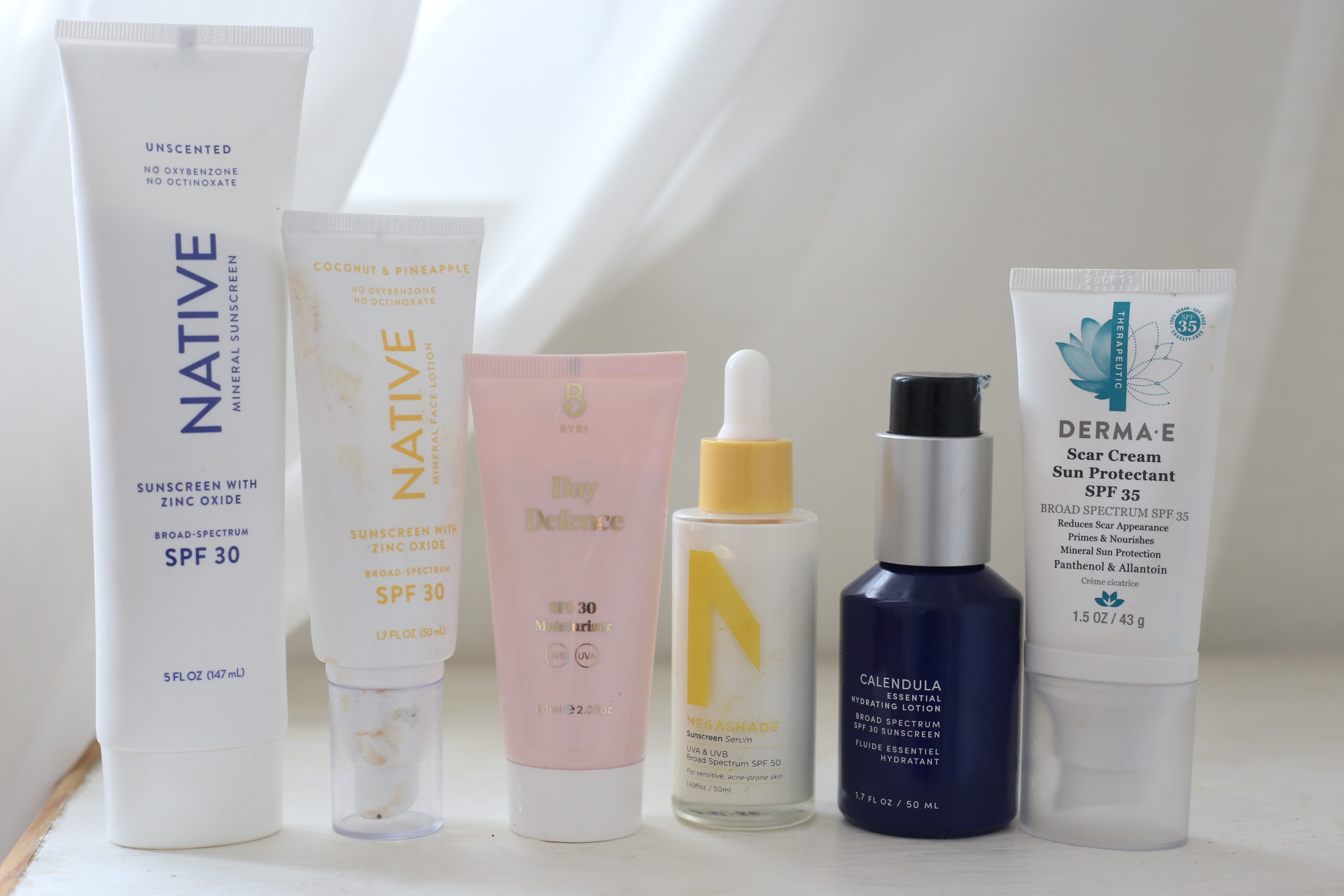 If you're looking for the best natural tinted sunscreens for face in clean beauty check out my post here.
Check out more specific sunscreen breakdowns in these posts: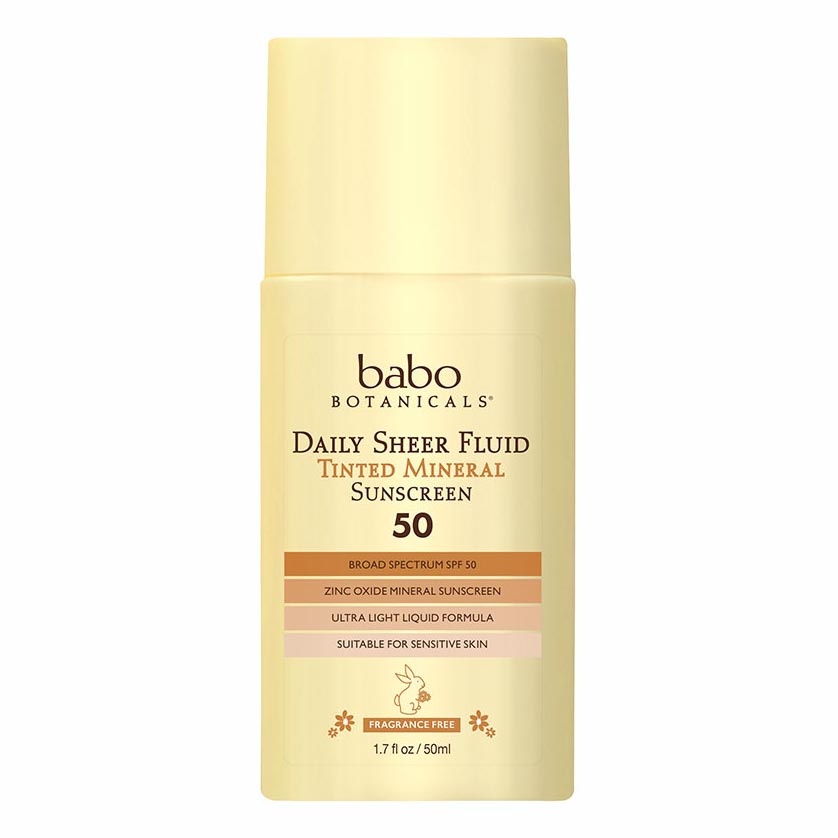 Ultra-light liquid formula blends in easily for a flawless finish without the greasy feel and minimal whitening on most skin tones
Non-Nano Zinc Oxide mineral sunscreen combined with sweet white lupine for broad spectrum SPF50 protection against UVA, UVB, and blue light
Fragrance free & suitable all skin types, especially for sensitive skin
Contains 30-plant based ingredients, including Babo Botanicals' Exclusive Organic Nutri-Soothe™ Herbal Blend, rich in vitamins and anti-oxidants.
Available in tinted and non tinted version
$19.99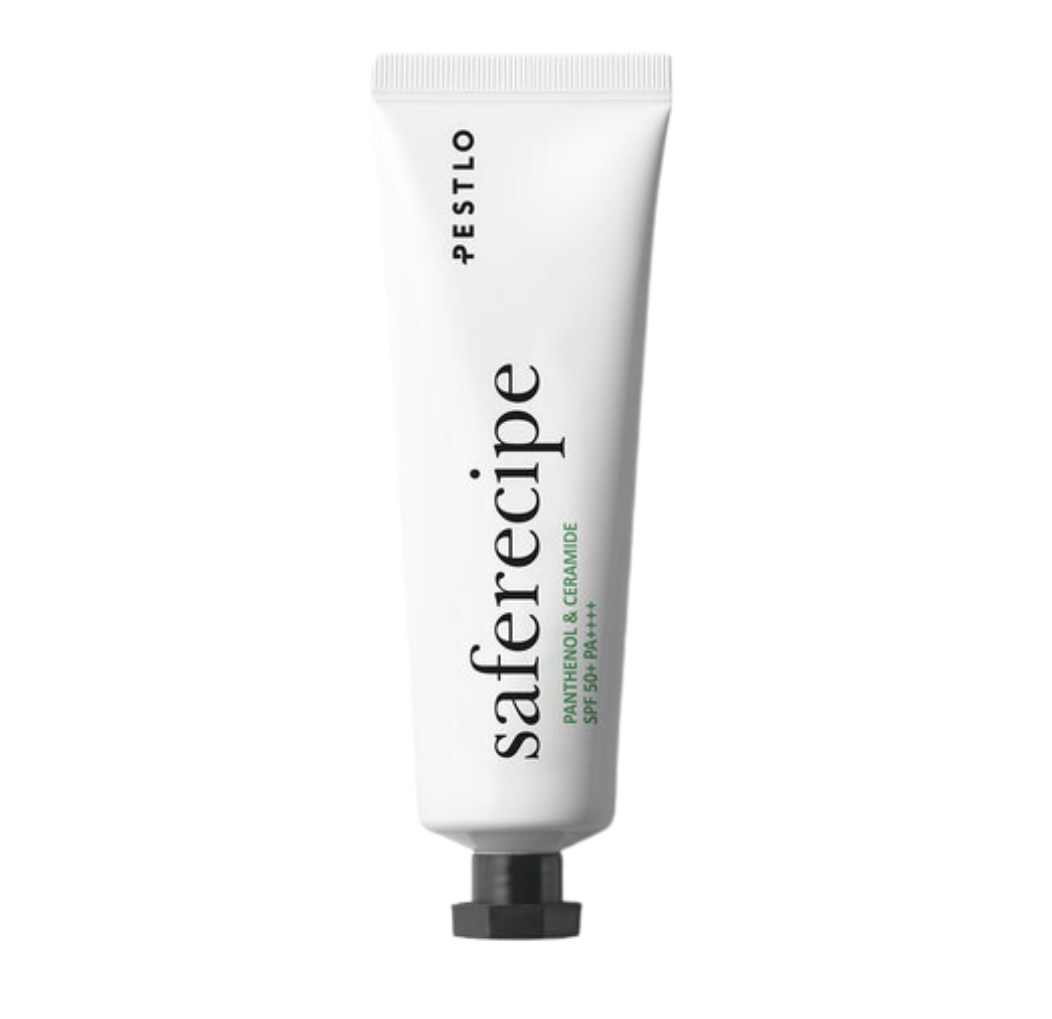 Uses zinc oxide and titanium dioxide to provide a high sun protection factor of SPF 50
Formulated with EWG green grade ingredients and completed skin irritation test, suitable even for sensitive skin (does include handful of synthetics)
Contains Panthenol (10,000 ppm) and Ceramide (1 ppm) to soothe irritated skin, strengthen the skin barrier and replenish hydration
Silky lotion texture
Dries with matte / natural finish and very minimal white cast
Herbal pine scent
$17.30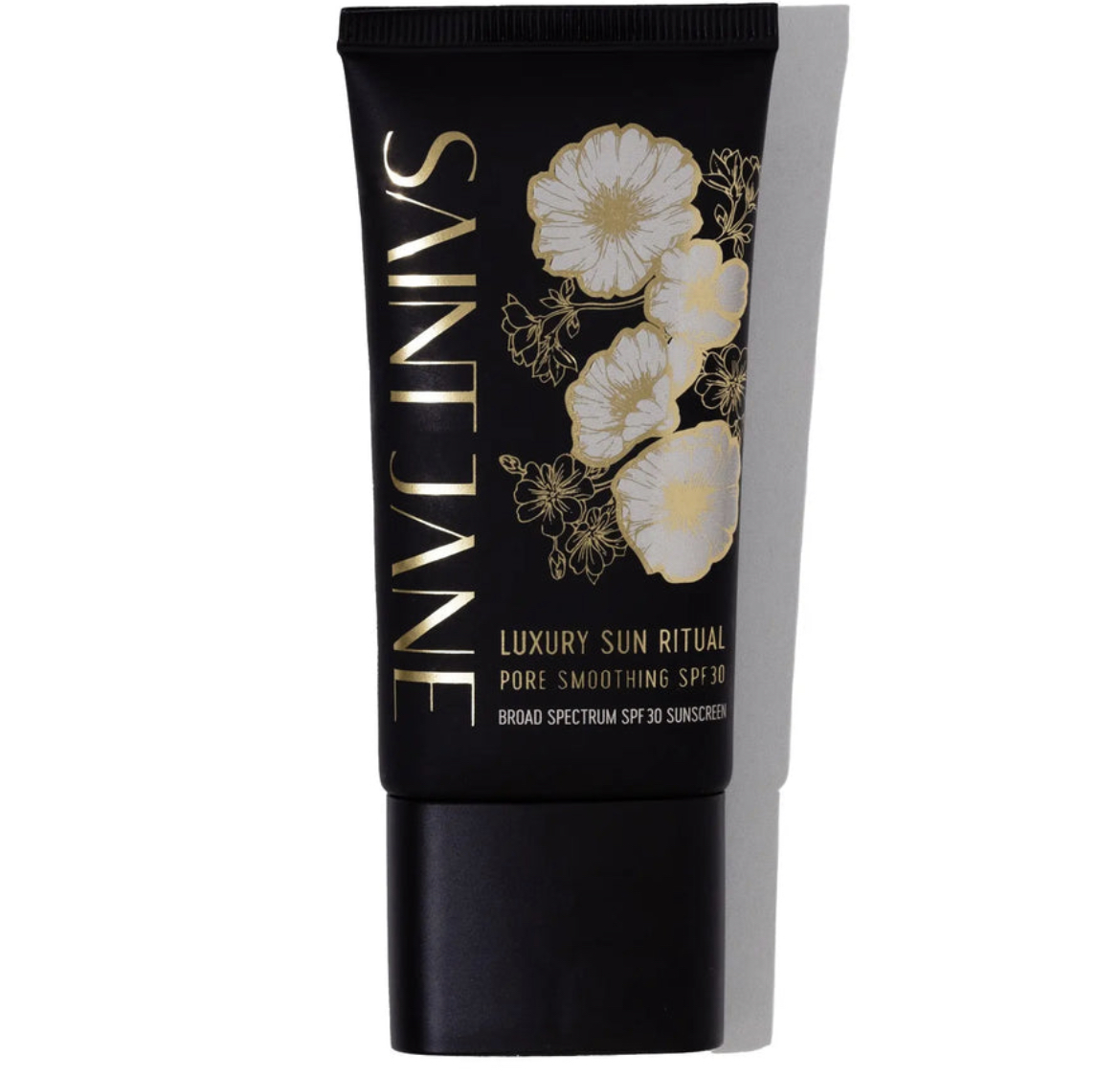 10% zinc oxide mineral primer, moisturizer and SPF
Contains Green Tea and Antioxidant-rich blooms like Desert Rose, Hibiscus, and Jasmine
$38 (Discount code OBL saves 15%)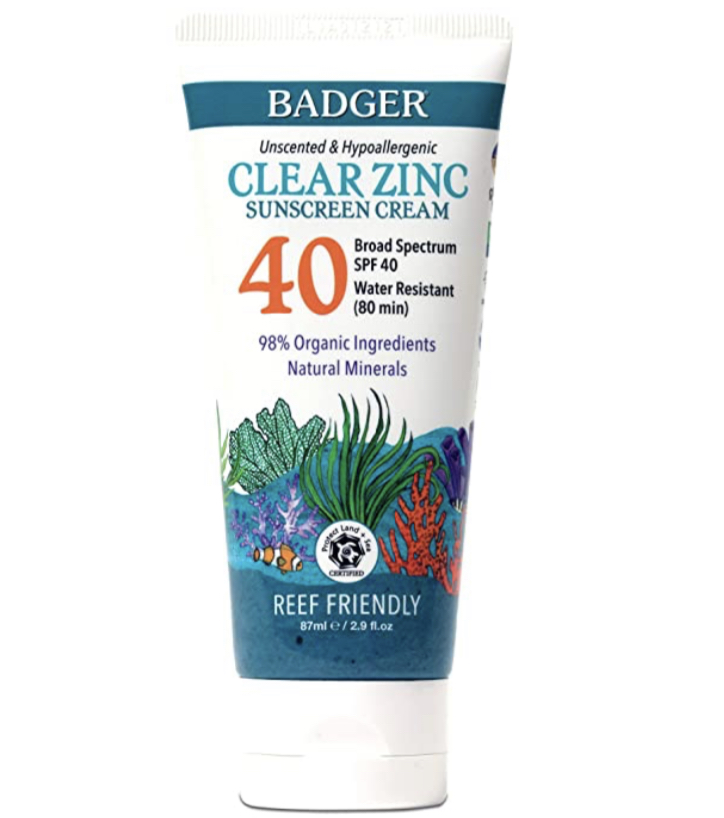 98% organic with just 4 simple clean ingredients
22.5% zinc oxide
Unscented
$15 on Amazon
Very rich and thick cream for sports and outdoor activities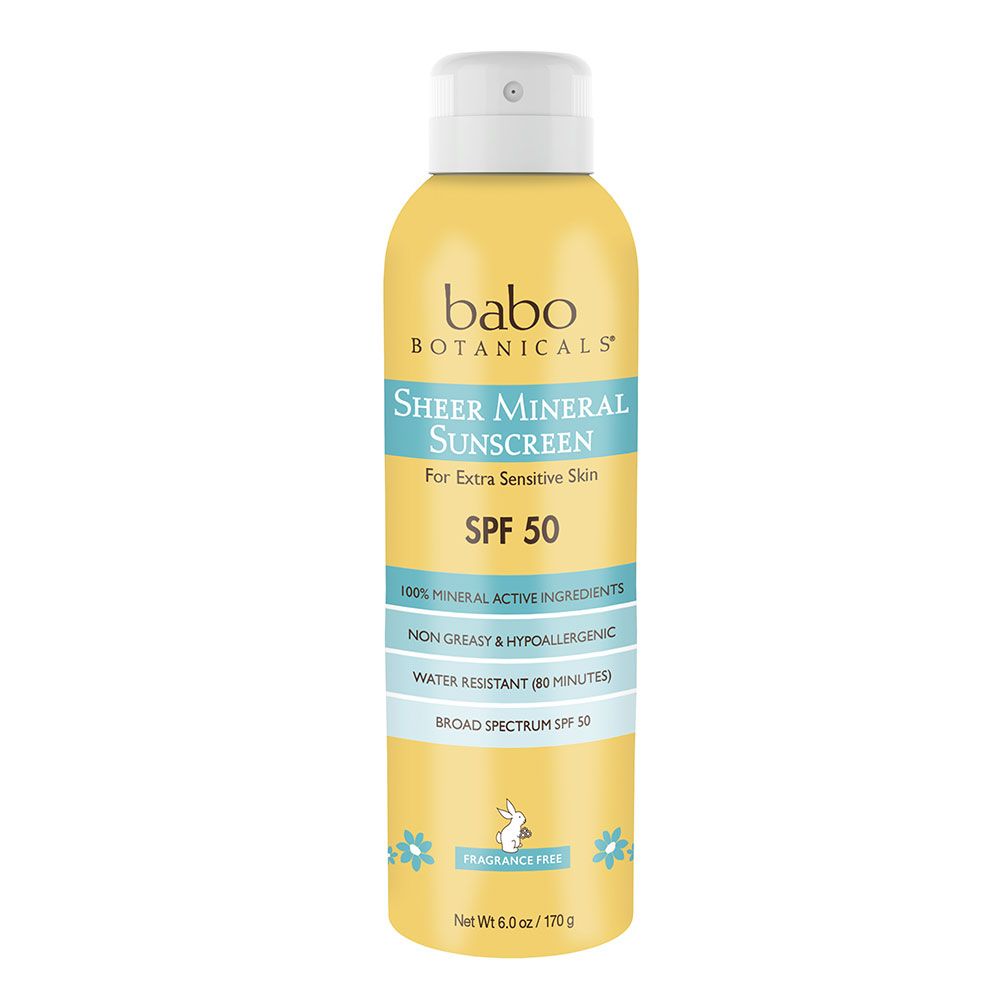 $21.99 on Amazon
New sunscreens from Babo Botanicals that are SPF 50
Formulated for even the most sensitive skin types
Available as spray or lotion
80 minutes of water and sweat resistance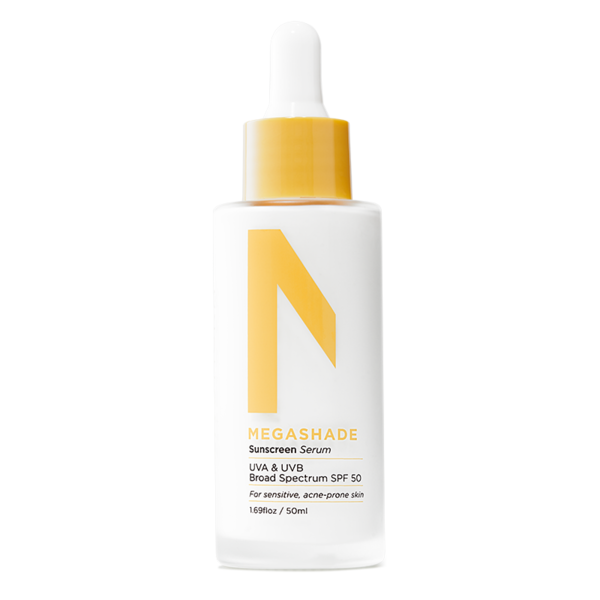 Zero white cast
Formulated for breakout-prone and sensitive skin
Lightweight SPF 50 serum formula is a mineral-chemical hybrid for broad-spectrum protection from UVA and UVB rays
Blends in invisible for a dewy finish and no white cast
$40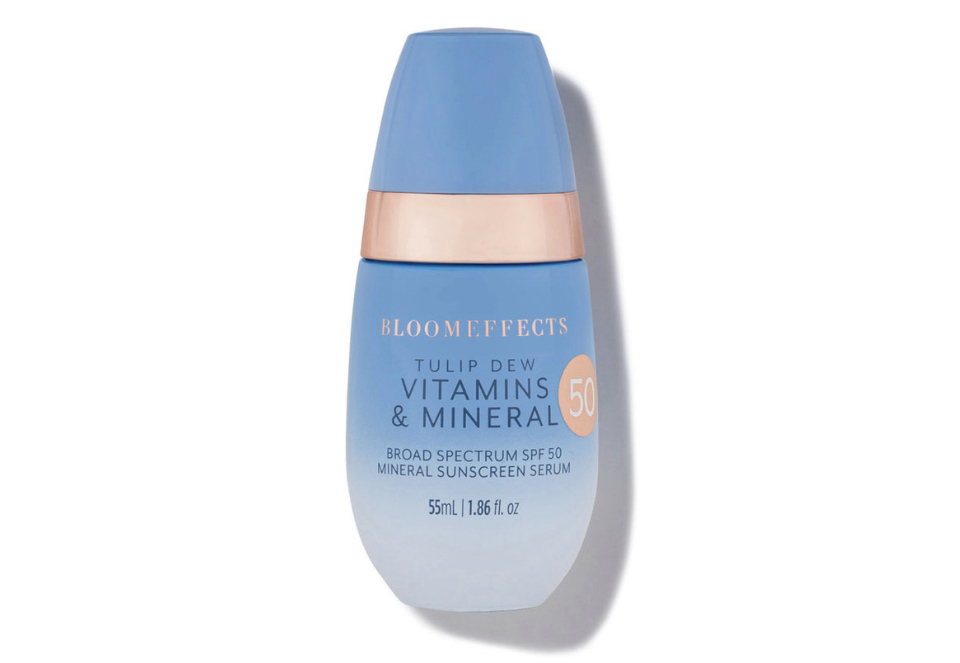 100% mineral sunscreen with zinc oxide
Liquid serum with sheer tint to offset white cast
SPF 50
Contains Bloomeffects Proprietary Tulip Complex: rich in antioxidants, natural moisturizing factors, and amino acids
Contains Kakadu Plum (vitamin C), mushroom extract, Niacinamide and more
$65 (Discount code OBL saves 20%)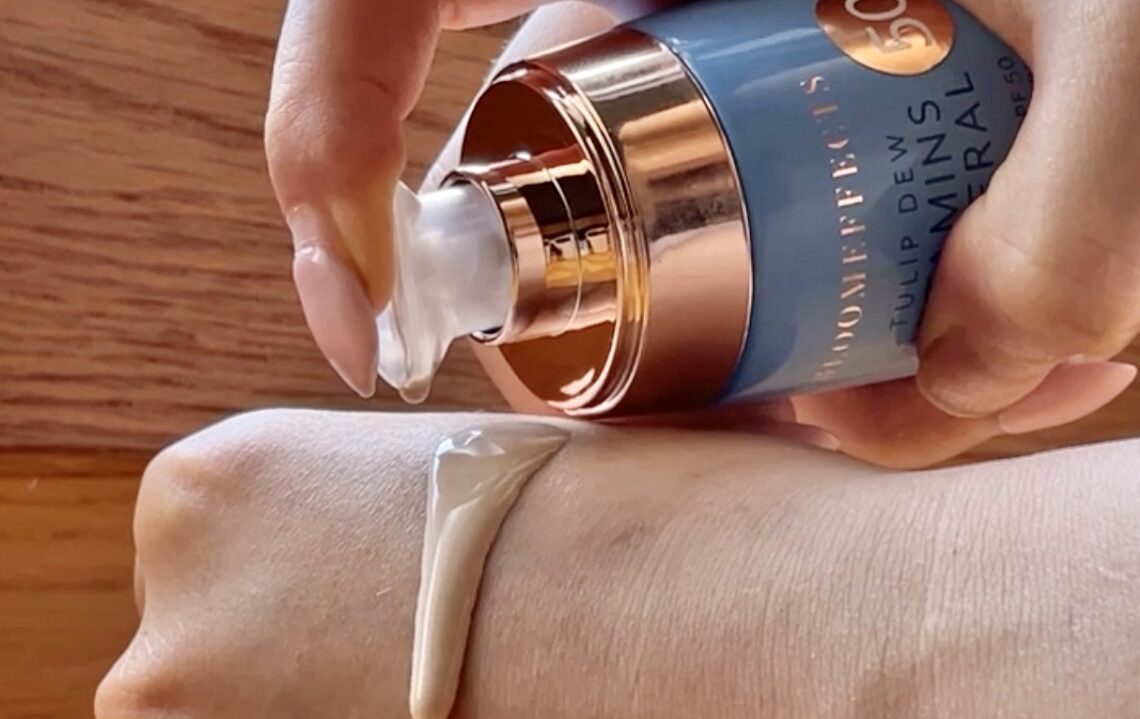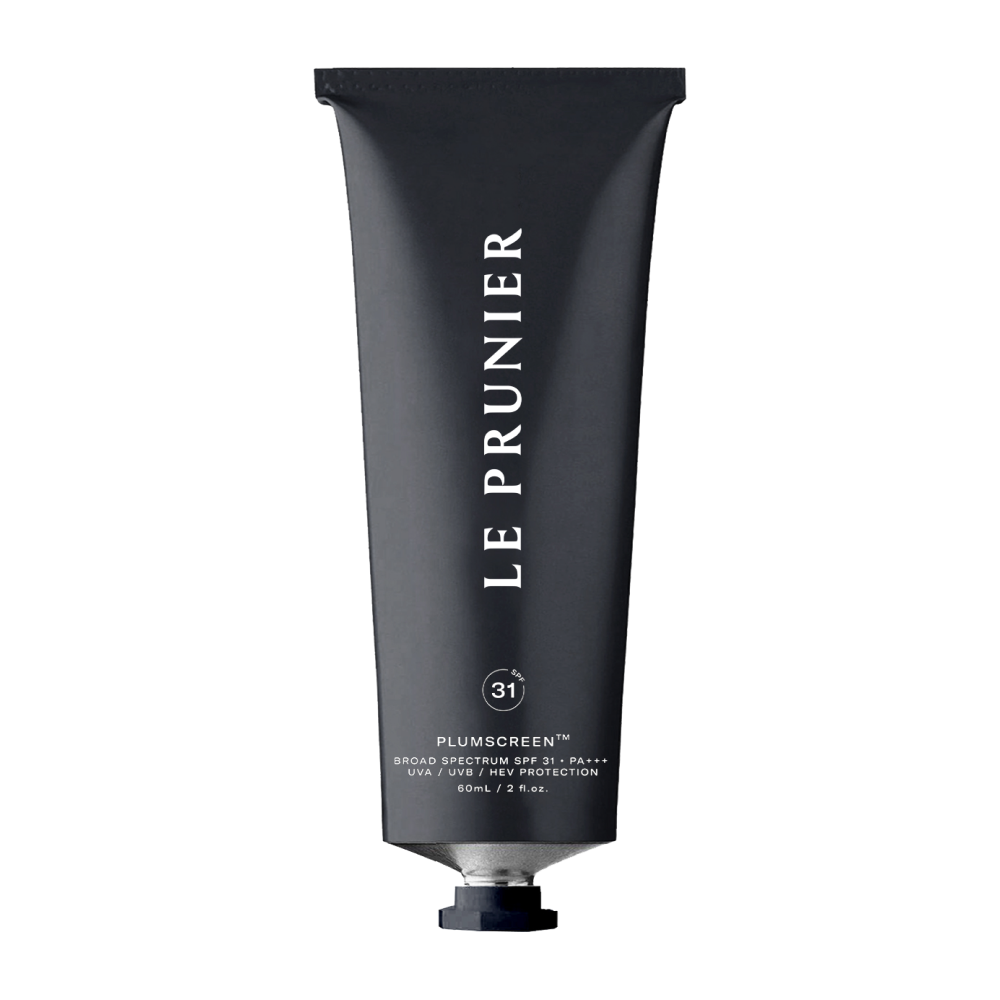 4.7% non-nano zinc oxide
Plum Superfruit Complex™, which protects collagen and elastin from UV damage while reducing DNA-damaging free radicals
Zonaria Tourneforti Extract (hand-harvested seaweed from the Azorian Sea) and

 Le Prunier's cult-favorite Plum Beauty Oil

Great for acne prone & extremely sensitive or allergy prone skin
$78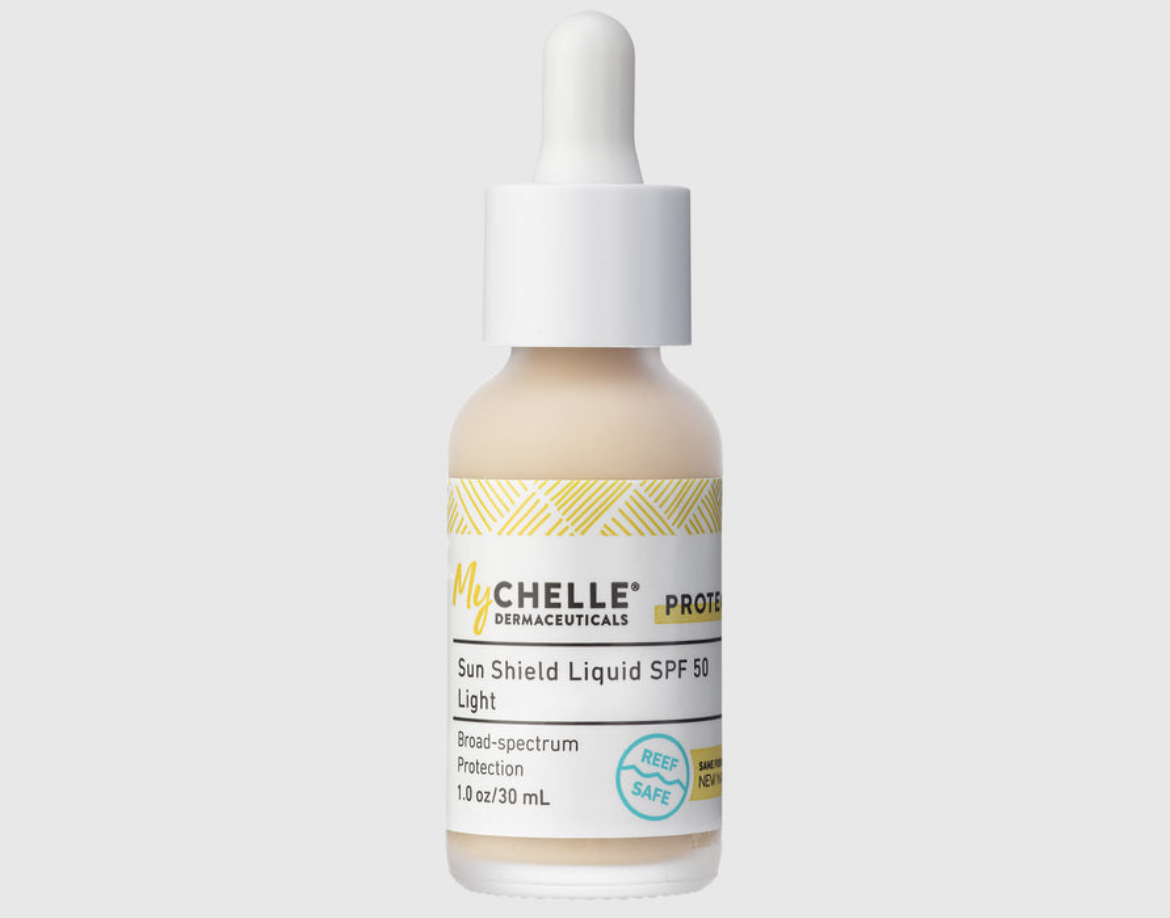 SPF 50 broad spectrum coverage liquid sunscreen
Offered in five sheer shades (Non-tinted, Light, Light/Medium, Medium/Dark, Dark)
20% Zinc Oxide
Con: Strange smell
In a base of Agave Tequilana Leaf Extract (an extract of the leaf of the blue agave)
Get the tinted not the non-tinted version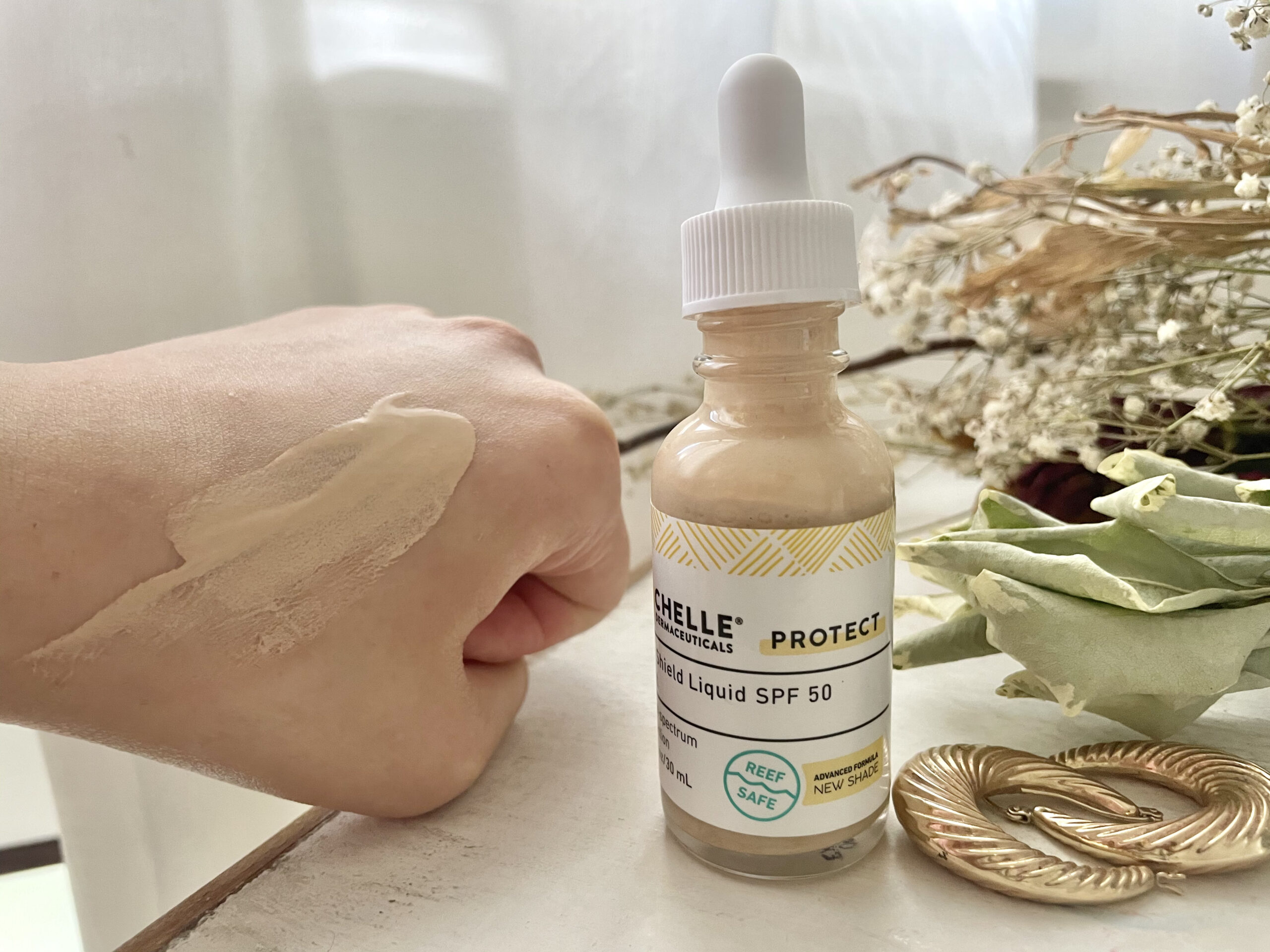 Reef-safe, non-nano, and 100% mineral-based with 18.9% Zinc Oxide
Oil free formula with a matte finish
Macroalgae, and Green Tea Extract to protect skin against UVA and UVB rays, blue light, and pollution damage
Con: May initially feel like it sits on your skin due to zero oil content 
$25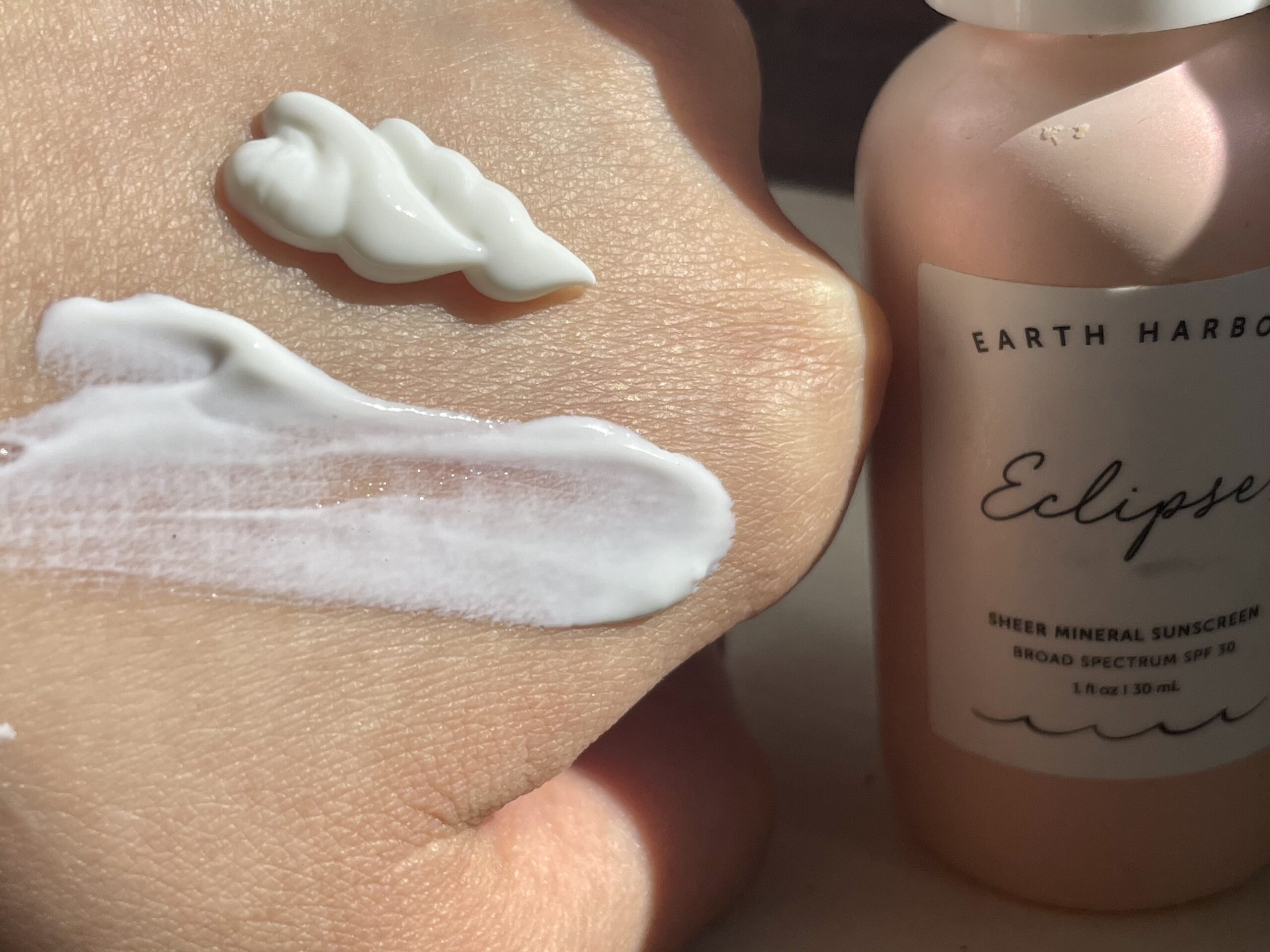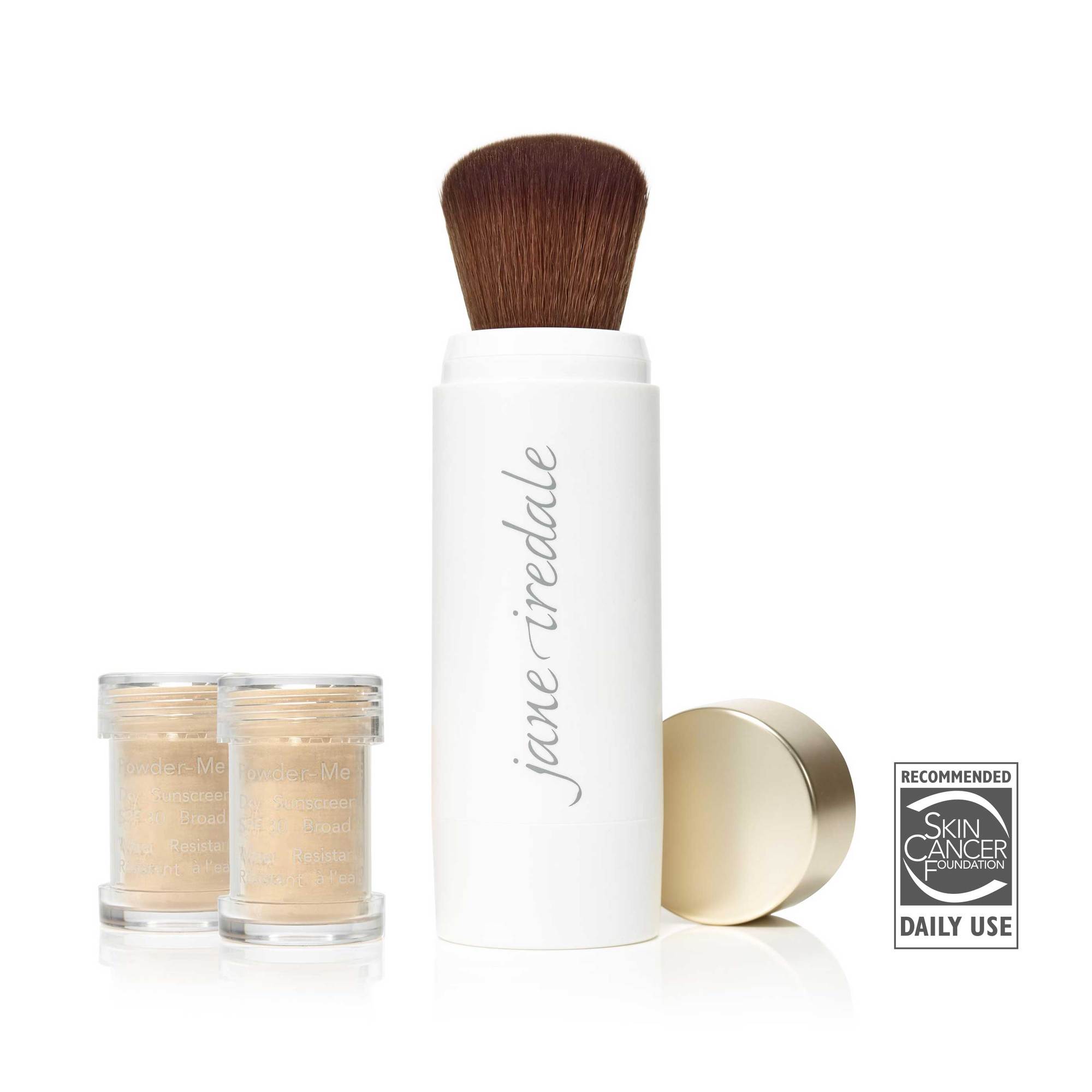 Dry powder SPF 30 broad spectrum sunscreen
For face, body and scalp
In a refillable flow-through vegan brush
Available in four shades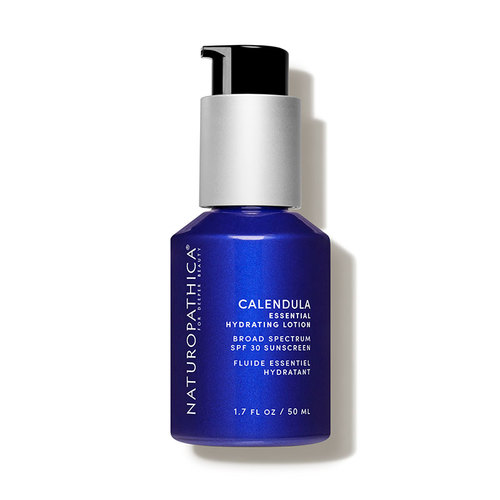 Luxury 100% Mineral, Non-Nano, Reef Safe, micronized zinc

Broad Spectrum SPF 30 Sunscreen with 

15% Zinc oxide
Calendula to nourish and soothe and Knotgrass to improve skin texture
Soothing calendula scent
Light lotion with Matte finish
$68
(My personal favorite expensive luxury sunscreen launch of 2021)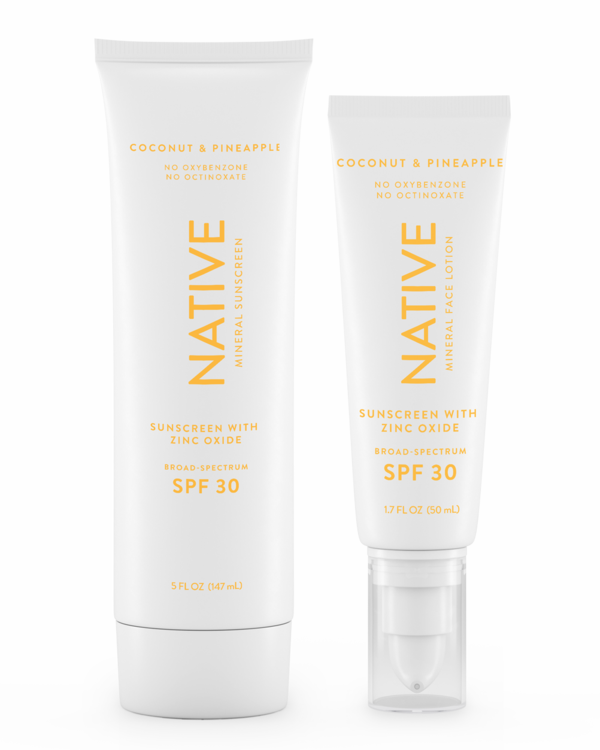 $16
20% zinc oxide mineral sunscreen 
Face and body sunscreen options
Available in Unscented, coconut pineapple scent or rose scent
Well suited to oily skin; dry skin mist have well moisturized skin for this to apply and absorb well
Some white cast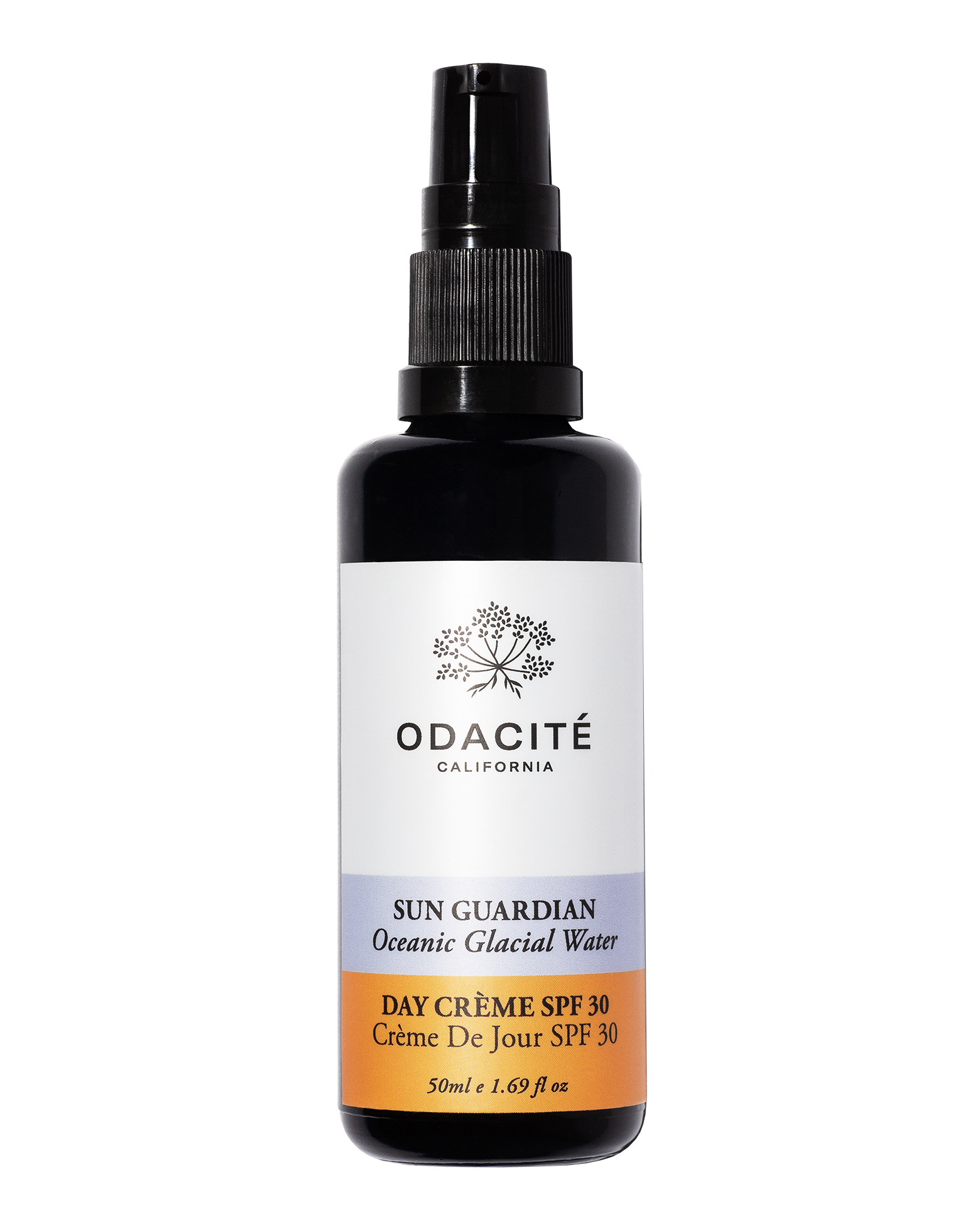 SPF 30 UVA and UVB protection
Matte finish and slight blurring effect
Does have some white cast 
Made with Oceanic Glacial Water, Aloe Vera and Calendula as well as Green Tea and Vitamin E
Oil based sunscreen serum
100% mineral based
Contains algae, zinc, blue sea kale, hemp seed
Dewy finish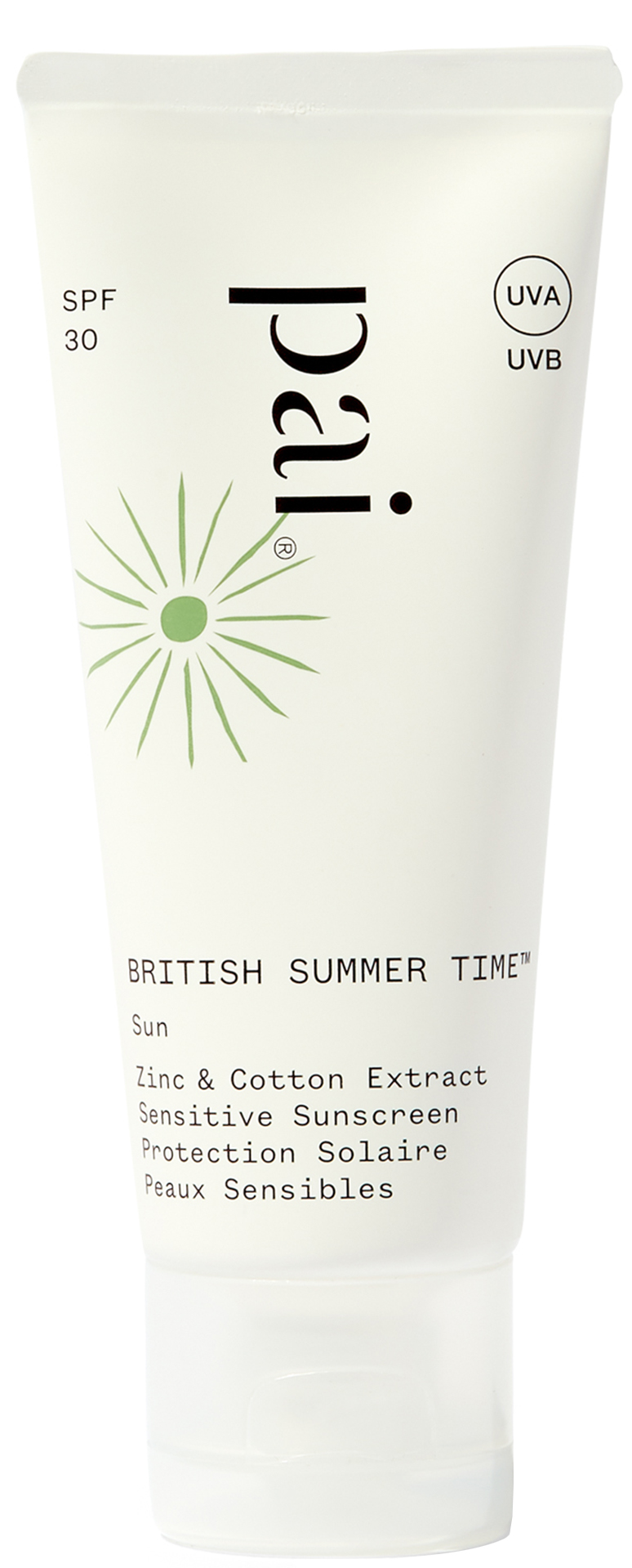 Organic sun cream with same formula but in a new, larger 75ml size
Non-greasy, non-nano Zinc Oxide sunscreen for sensitive skin
Blue-light and infra-red protection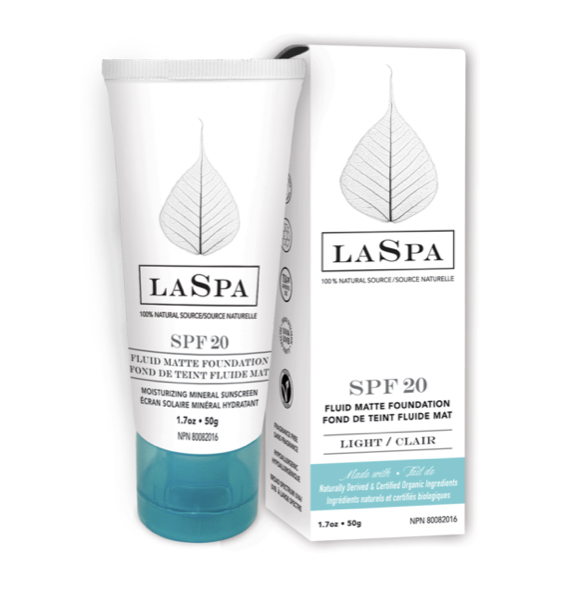 $38.99
Creamy and rich 
Made with certified organic and naturally derived ingredients
3 in 1 lightweight mineral sunscreen offers a base level of sun protection in a moisturizing foundation
Suitable for all skin types and skin tones
Available in 3 naturally tinted shades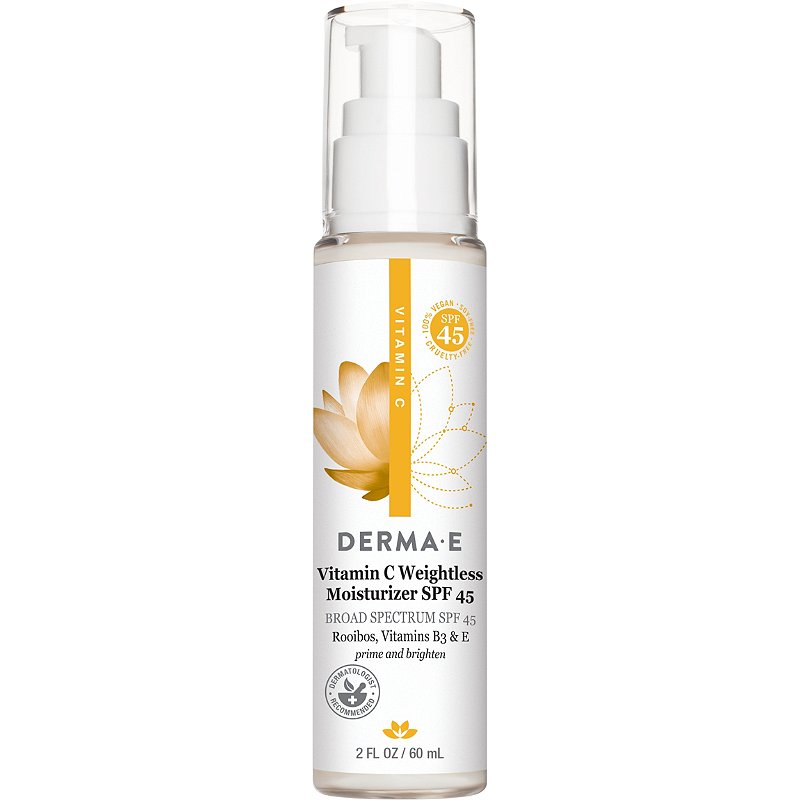 Stabilized Vitamin C to help with dark spots and age spots
20% non-nano mineral zinc oxide
Con: VERY Strong white cast 
Milky, silky lotion
Made in a base of celery seed extract and rooibos fruit extracted

$18.99
100% naturally derived and reef friendly
Available in untinted, light/medium and medium/dark
Thin, moussy consistency that separates
Rosehip Oil, Green Tea and Cucumber to nourish the skin
Cons: Strong natural sunscreen scent, skin should be well moisturized for this to spread evenly and absorb well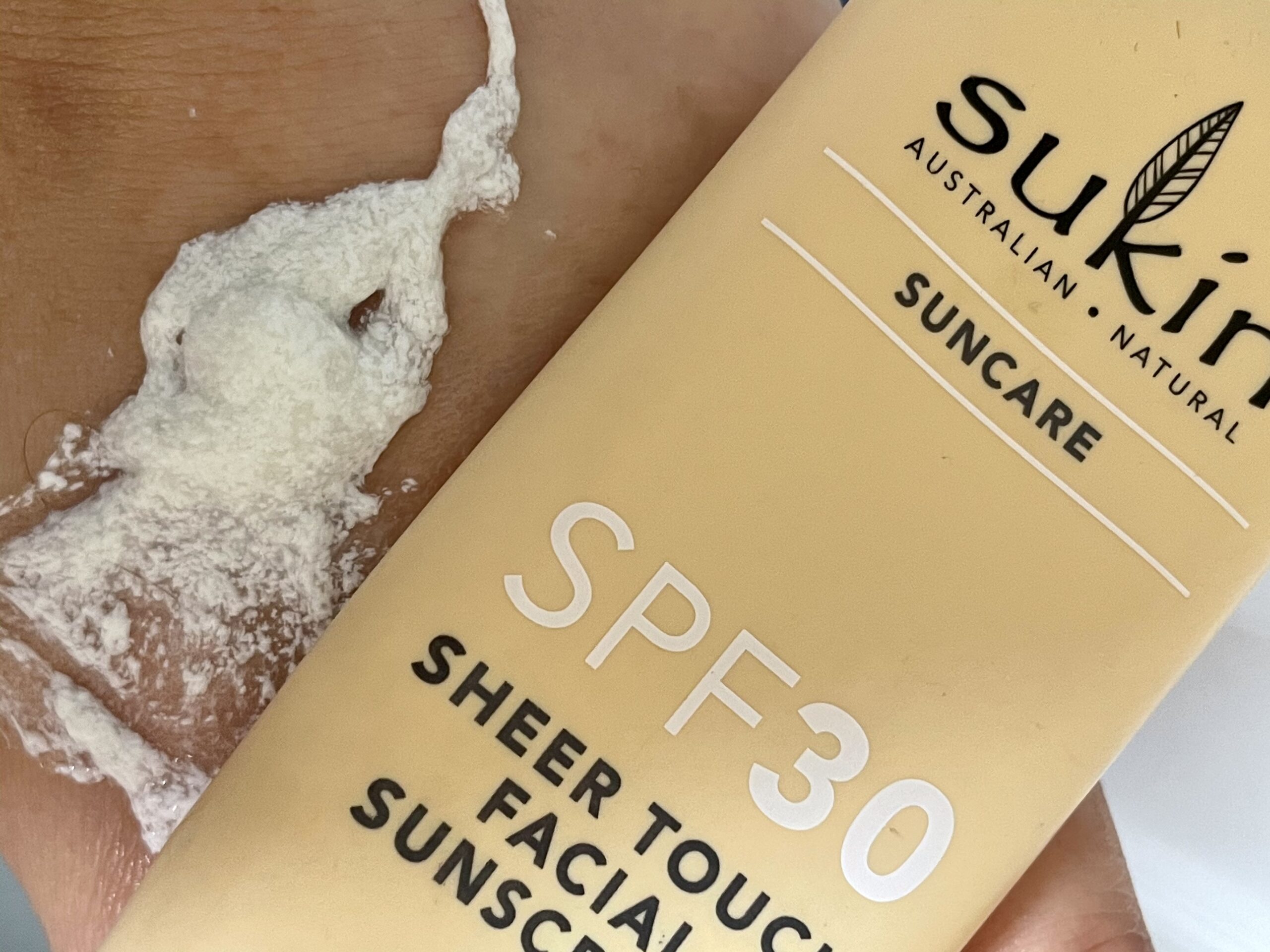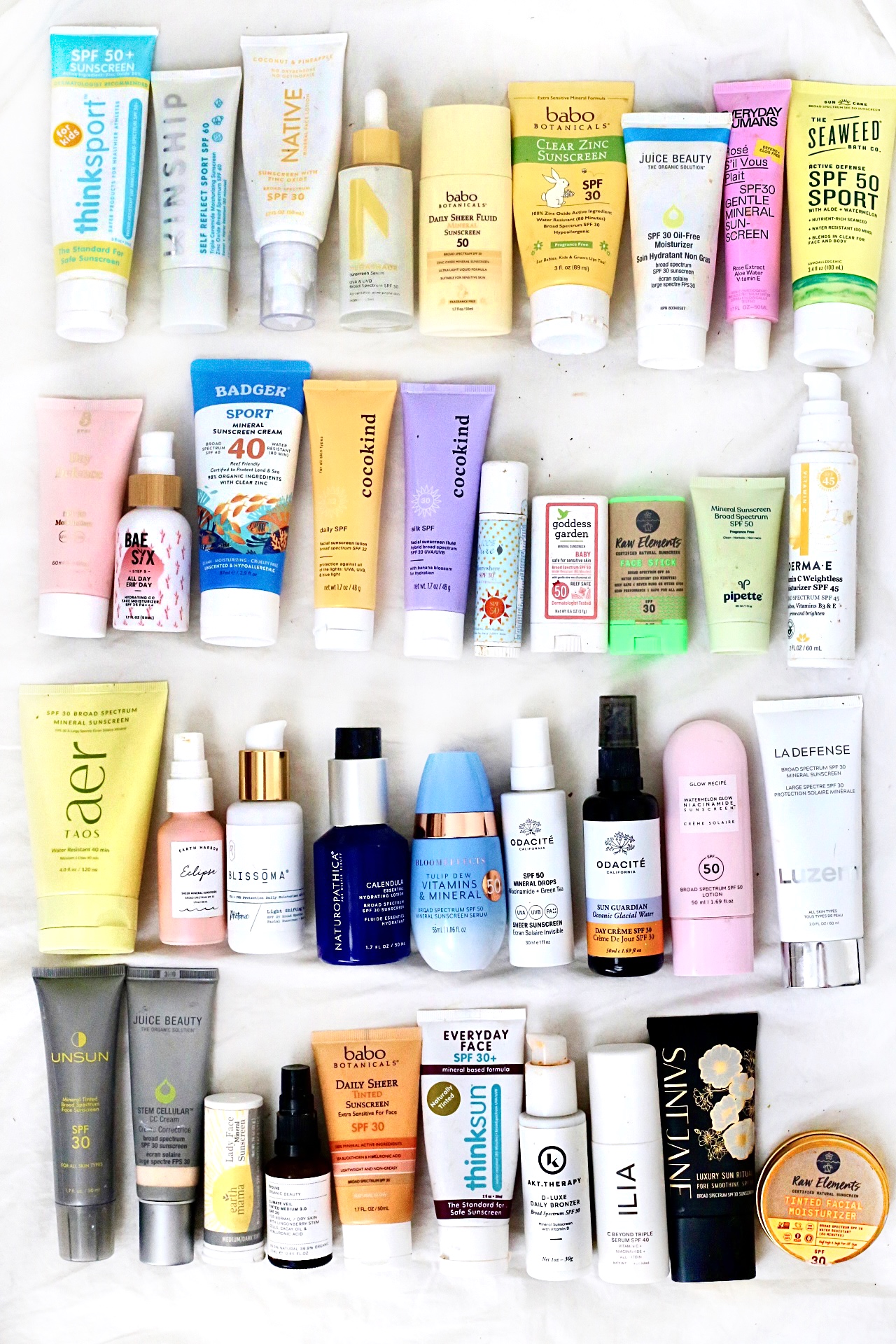 Pin If You Liked This!