If you're looking for the best tinted sunscreens for face that offer broad spectrum SPF protection and are made of natural and organic ingredients -but without that annoying ghostly white cast – I've rounded up the best natural tinted face sunscreens! All brands below are committed to high quality, safe ingredients and bringing you sunscreens that both fully protect and deeply moisturize the skin.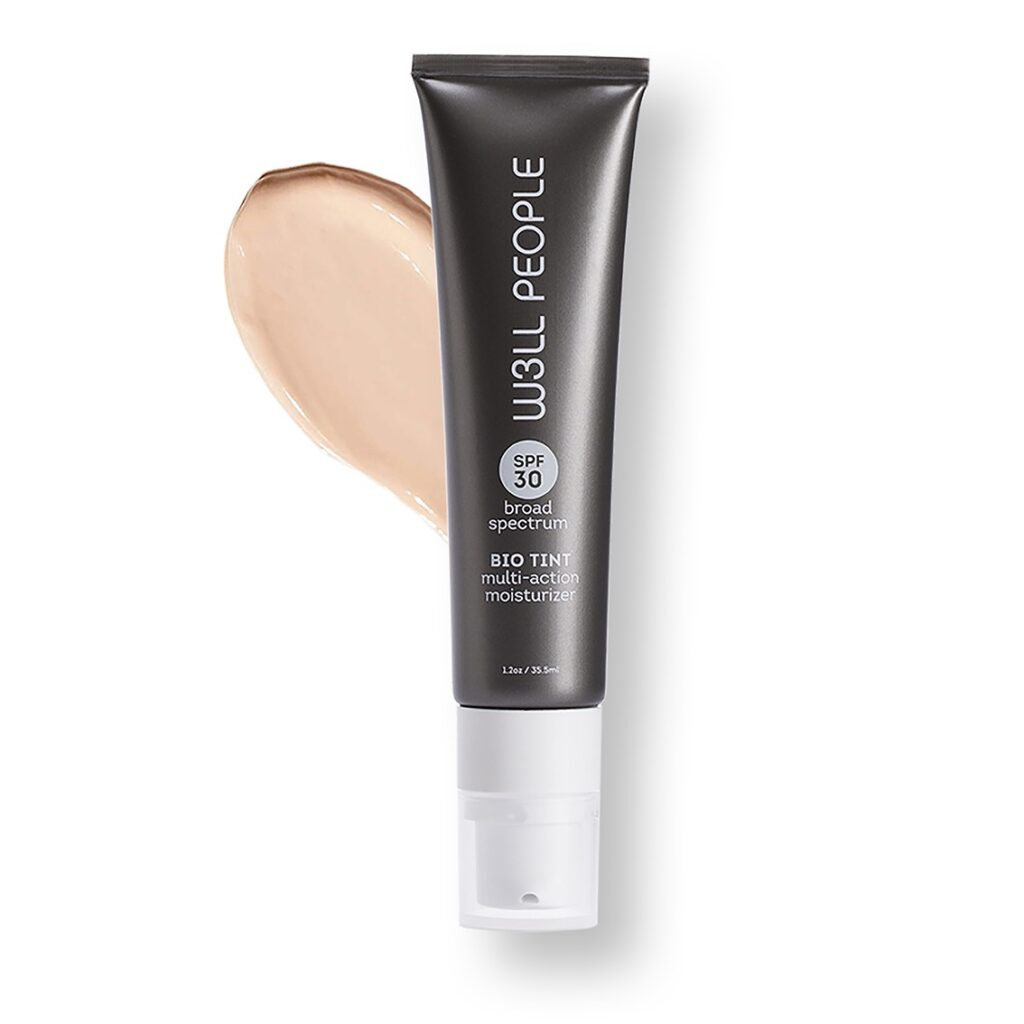 Price: $29 (or $22.99 on Amazon)
An incredibly silky, smooth tinted moisturizer that offers great coverage and SPF 30
Gives a dewy finish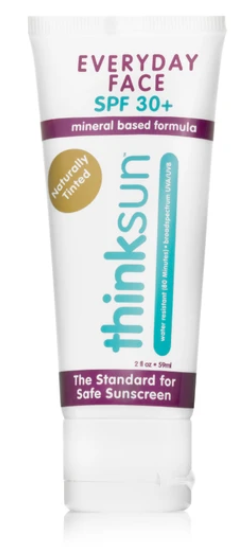 Price: $12.99 (or $9.27 on Amazon)
A very creamy face sunscreen that spreads and applies like a dream and has a very natural looking light beige tint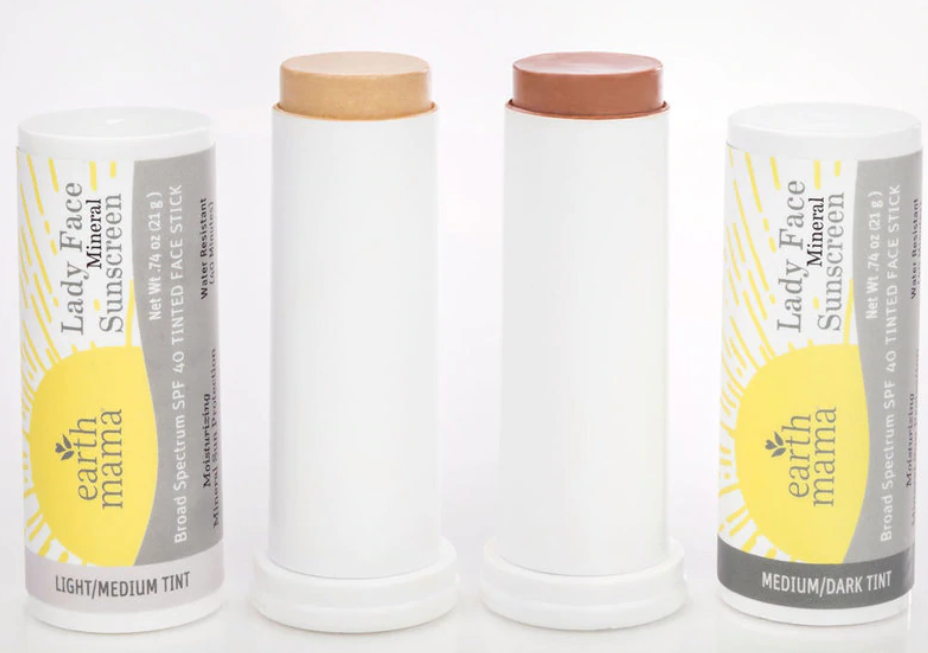 Price: $14.99
A non-greasy solid sunscreen stick with a twist up applicator that allows for hands-free application
Leaves a totally matte finish
Rated ONE on the EWG's Skin Deep Cosmetics Database
Comes in two shades: light/medium and medium/dark
Check out my full review here

Price: $36
Provides broad-spectrum SPF 30 protection, antioxidants, and a sheer hint of coverage
*does contain some synthetic ingredients
Love the whipped, ultra soft texture and matte finish

Price: $39 (Take 25% off with code OBL here)
12-in-1 multi-tasking CC cream (color correcting) sunscreen that provides a very dewy glow
Uses 20% zinc oxide (reef-safe) and an Organic Aloe Juice based formula
Comes in 5 shades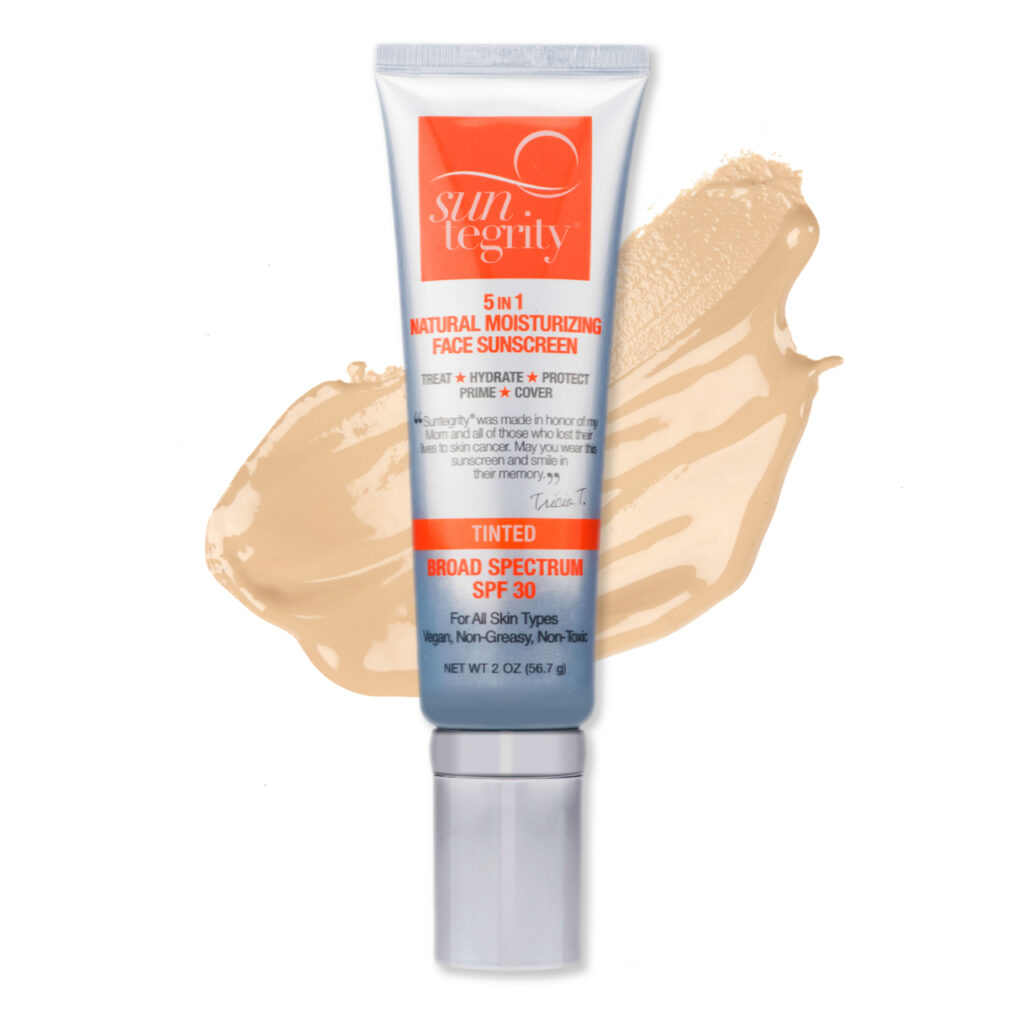 Price: $45
This is as much a skincare product as it is a face sunscreen. The award-winning natural sunscreen is loaded with skin-nourishing ingredients like Hyaluronic acid, astaxanthin, red algae and Certified Organic: aloe vera, jojoba, sunflower, pomegranate, cucumber, and green tea
EWG's 2019 "Best Moisturizers with SPF"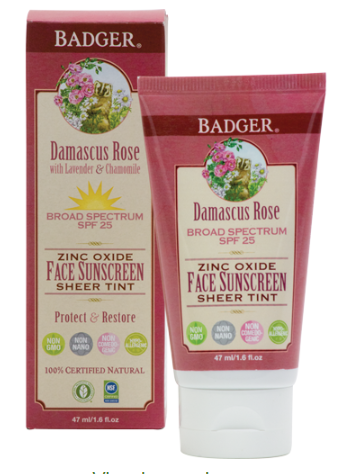 Price: $14.99
This all-natural zinc oxide sunscreen has a sheer tint to prevent white casts and is reef friendly, biodegradable, and certified cruelty-free.
Antioxidant-rich with seabuckthorn, rosehip, and pomegranate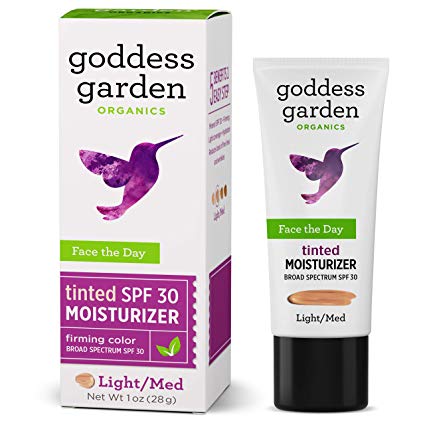 Price: $18.99
A very lightweight, hydrating formula with Titanium Dioxide 6.5% to protect and skincare ingredients like primrose oil, passion flower extract and chicory root to nourish and firm skin
Comes in 4 shades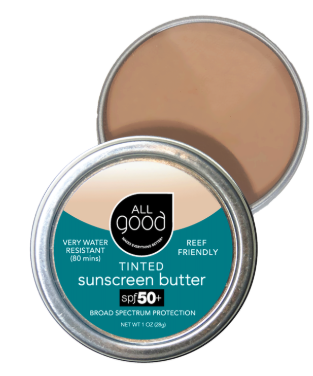 Price: $10.99
A thick creamy, smooth butter with a natural looking tint
SPF 50+ UVA/UVB Broad Spectrum Protection, 80 Minute Water Resistant, and of course Non-Nano Zin!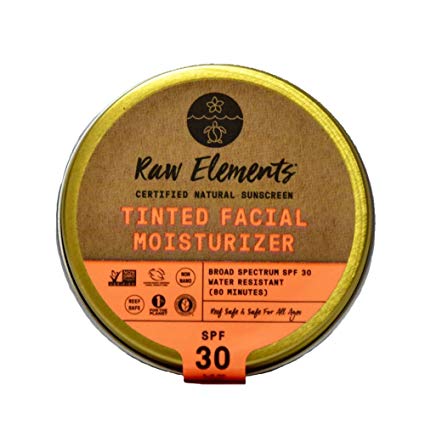 Price $17.99
One of my oldest favorites, but be careful because it can be too rich for some and cause breakouts!
Raw Elements offers some of the purest, safest sunscreens around and their tinted facial moisturizer is 95% organic and filled butters, green and black tea, coffee bean and hemp seed oil
Medium tint that tends to be too dark for fair skin tones (I like to lighten it up with a sprinkle of Earthwise Beauty's Farizad's Veil SPF powder
Sustainably packaged in a re-usable tin
Price: $52
This tinted moisturizer is super lightweight and hydrating and provides just a hint of coverage. It feels totally weightless on the skin and gives a dewy sheen
Comes in 3 shades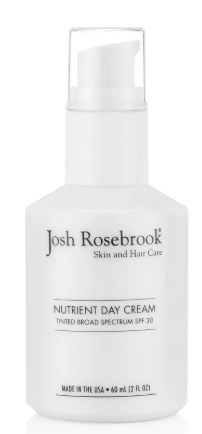 Price: $55
Super lightweight, hydrating formula with potent, organic ingredients like bilberry, rosehip, seabuckthorn, borage, and marshmallow for deep nourishment
Light coverage & dewy finish