12 Best Non-Toxic Natural Winter Perfumes 2023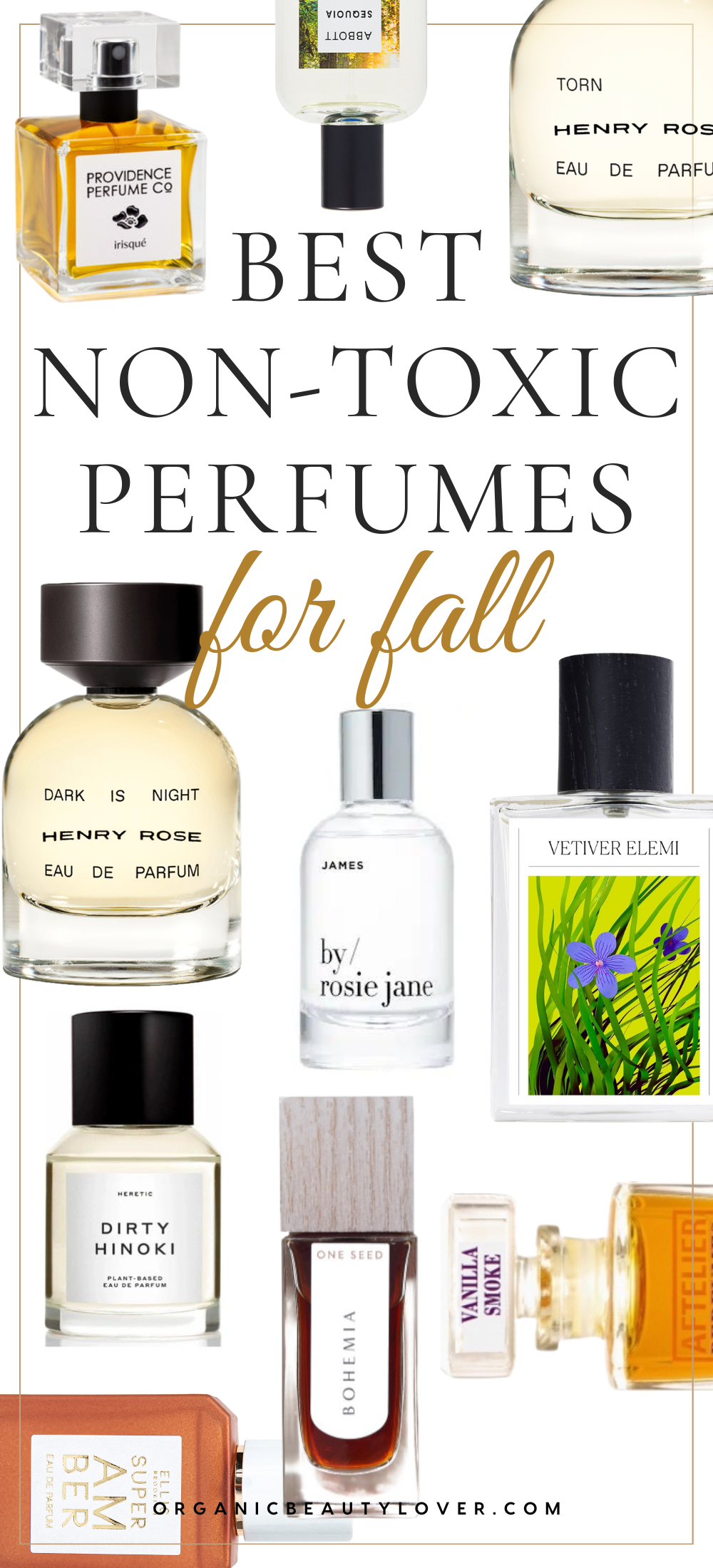 Today I'm sharing my favorite natural winter fragrances now that the colder months are just around the corner! Instead of the citrus, aquatic, and green notes that speak to me during summer, I find myself craving darker, earthier, heavier and gourmand scents that are sexy, cozy and comforting. I have an in-depth guide to clean and organic perfumes if you'd like more info on what exactly is a clean perfume versus an organic perfume, along with other related topics. Otherwise, read on for my top picks for fall and winter perfumes that are natural and non-toxic!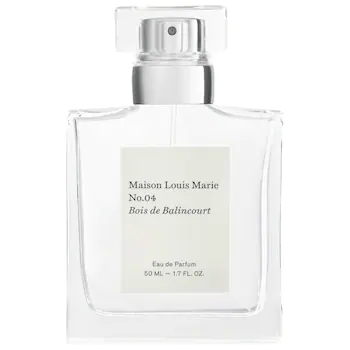 Top note: Sandalwood, Cedarwood
Mid note: Vetiver, Nutmeg, Cinnamon
Base note: Amber Wood
I'm going to make a bold statement here and say that Bois De Balincourt is Maison Louis Marie's best scent. It is alluring, melodic, harmonious. The layers of notes draw you in and you can't stop smelling yourself. This sultry, warm woodsy scent is a feminine leaning unisex scent. It has a yummy factor to it without going into gourmand territory.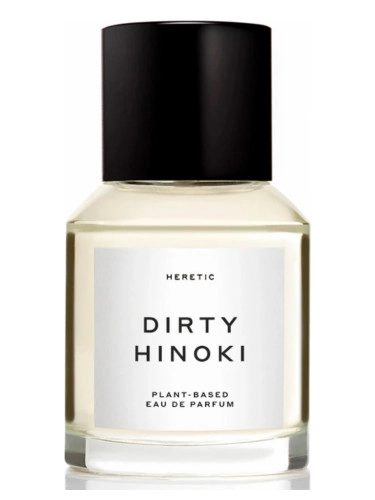 Heretic Parfum uses naturally derived botanical ingredients in an organic non-GMO alcohol base to create clean fragrances that explore the unpolished version of plants and flowers. Heretic perfumes encapsulate the raw and wild side of nature and have names like Dirty Hinoki and Dirty Coconut. Their fragrances are Unisex, vegan, and cruelty-free and handcrafted in small batches at their Los Angeles studio. Heretic Parfum offers an interesting and sometimes unusual take on classic notes like vanilla, coconut, sandalwood, lavender and more.
With Dirty Hinoki, I get both worlds of masculine and feminine in one bottle, though if this is absolutely a feminine perfume. The opening of Dirty Hinoki is a juicy burst of fruit which fades to reveal woodsy notes with a caramel sweetness. Depending on the day and the weather, I sometimes get a stronger woodsy scent and sometimes a stronger sweet scent. Beautifully complex, the dry down seems to reveal a completely different perfume, one that's highly feminine and sweet. It's perfect for fall and winter, but frankly you could wear this year round!
TOP: Lemon, Cedar, Nutmeg, Thyme, Pine
HEART: Hinoki, Cypress
BASE: Elemi, Wormwood, Fir Absolute, Ambrettolide, Balsam, Frankincense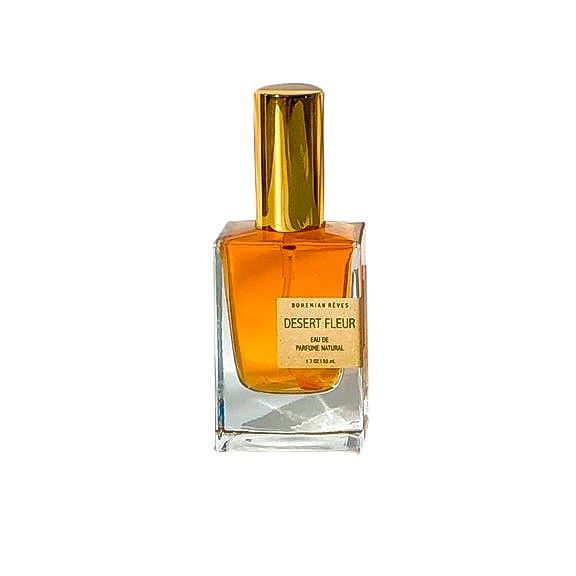 If you're looking for a super simple 100% natural patchouli-vanilla perfume that's still rich and decadent, then check out Bohemian Reves' Desert Fleur. There's something addictive about this scent that has me reaching for it constantly. It's also one of the most affordable options in this post.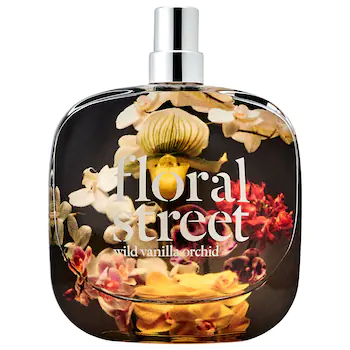 For a fine fragrance-sque vanilla patchouli perfume, UK brand & Sephora aisle staple Floral Street makes a perfume called Wild Vanilla Orchid worth checking out. This, to me, is a sweet vanilla patchouli fragrance and my second favorite in the Floral Street line (the first being Arizona Bloom which is for the warmer months). Overall, the Floral Street perfume line is highly sweet, floral and girly, some a little too much for my personal taste. Wild Vanilla Orchid is one that I can enjoy from time to time. It has notes of cassis, citrus and vanilla as the opening, heart notes of bamboo and jasmine and base notes of Sandalwood, patchouli, orchid and vanilla bean.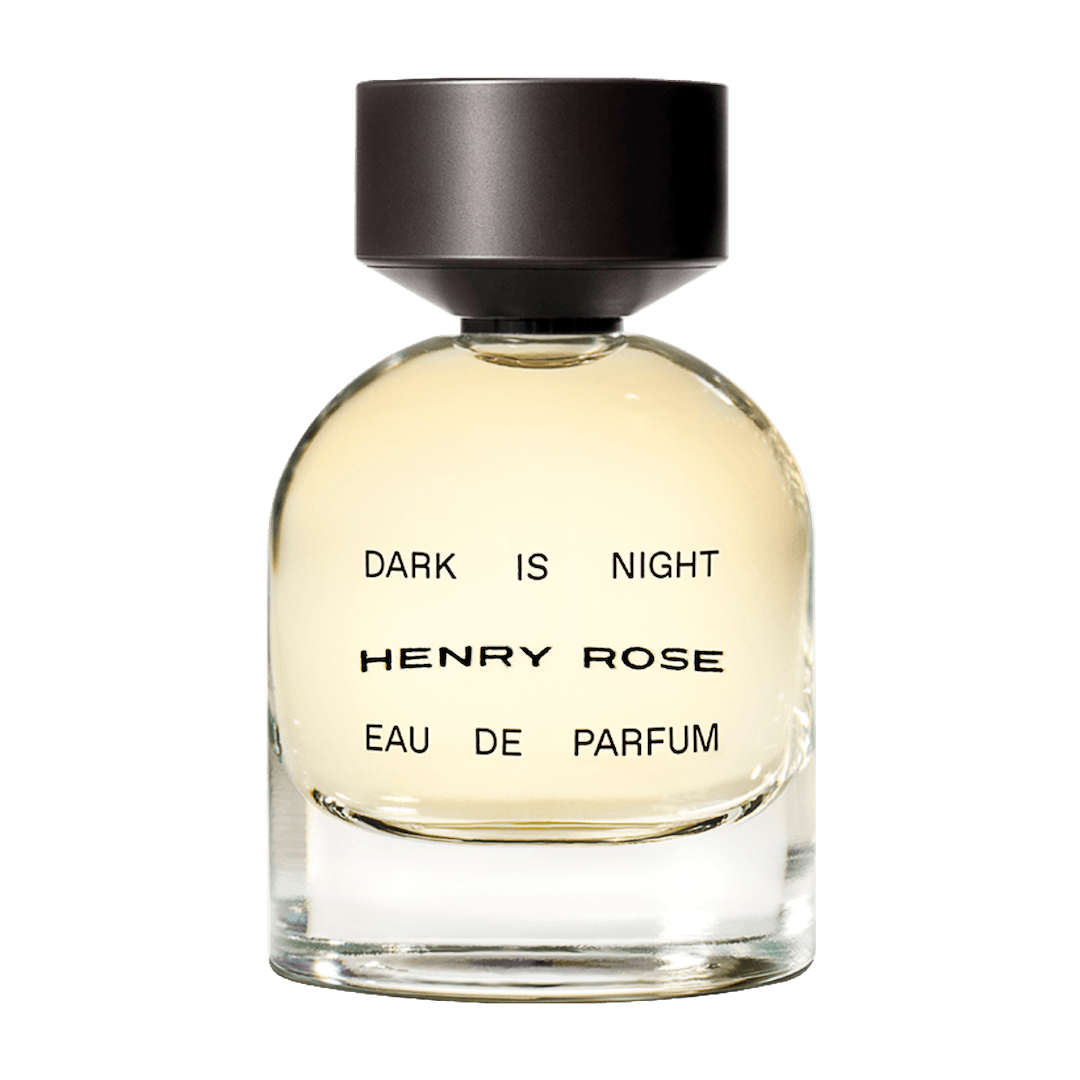 Famously founded by Michelle Pfeiffer, Henry Rose is a unisex clean perfume brand that's as safe and transparent as possible. Michelle Pfeiffer swore off conventional fragrance when her kids were born over a decade ago, and in 2019 launched Henry Rose with five perfumes. Henry Rose is the only line of clean perfumes to be formulated with the Environmental Working Group. They're also 100% transparent in disclosing every ingredient used and hold multiple certifications that ensure quality and safety. Henry Rose is EWG Verified (stands for health, transparency, and good manufacturing practices) and Cradle to Cradle Certified (one of the world's most rigorous product sustainability standards).
sexy smoky earthy vanilla
Dark Is Night is beautiful, sexy and interesting. This is a very rich and heavy scent, and the longest lasting scent in the Henry Rose line. I spritzed this in the morning and I could still smell it in the early evening. I'd totally want a full sized bottle of Dark Is Night for winter. The notes are vetiver, freesia, patchouli and vanilla bean, but I mostly detect just the patchouli and vanilla bean.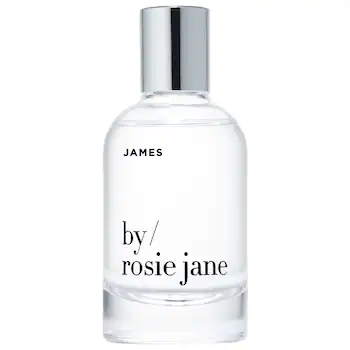 By Rosie Jane is a beauty and fragrance brand founded in 2012 by celebrity makeup artist, rosie jane johnston. While Rosie Jane was pregnant, every fragrance made her nauseous, so she decided to create her own — and By Rosie Jane was born!
James is a woodsy amber fig scent with a subtle hint of floral. Also lovely if you want something that isn't distinctly feminine but smells woodsy, warm and cozy yet not overly masculine. Other great winter perfumes by Rosie Jane are Dylan, which leans more masculine than James and Lake, a vanilla perfume with a hint of citrus.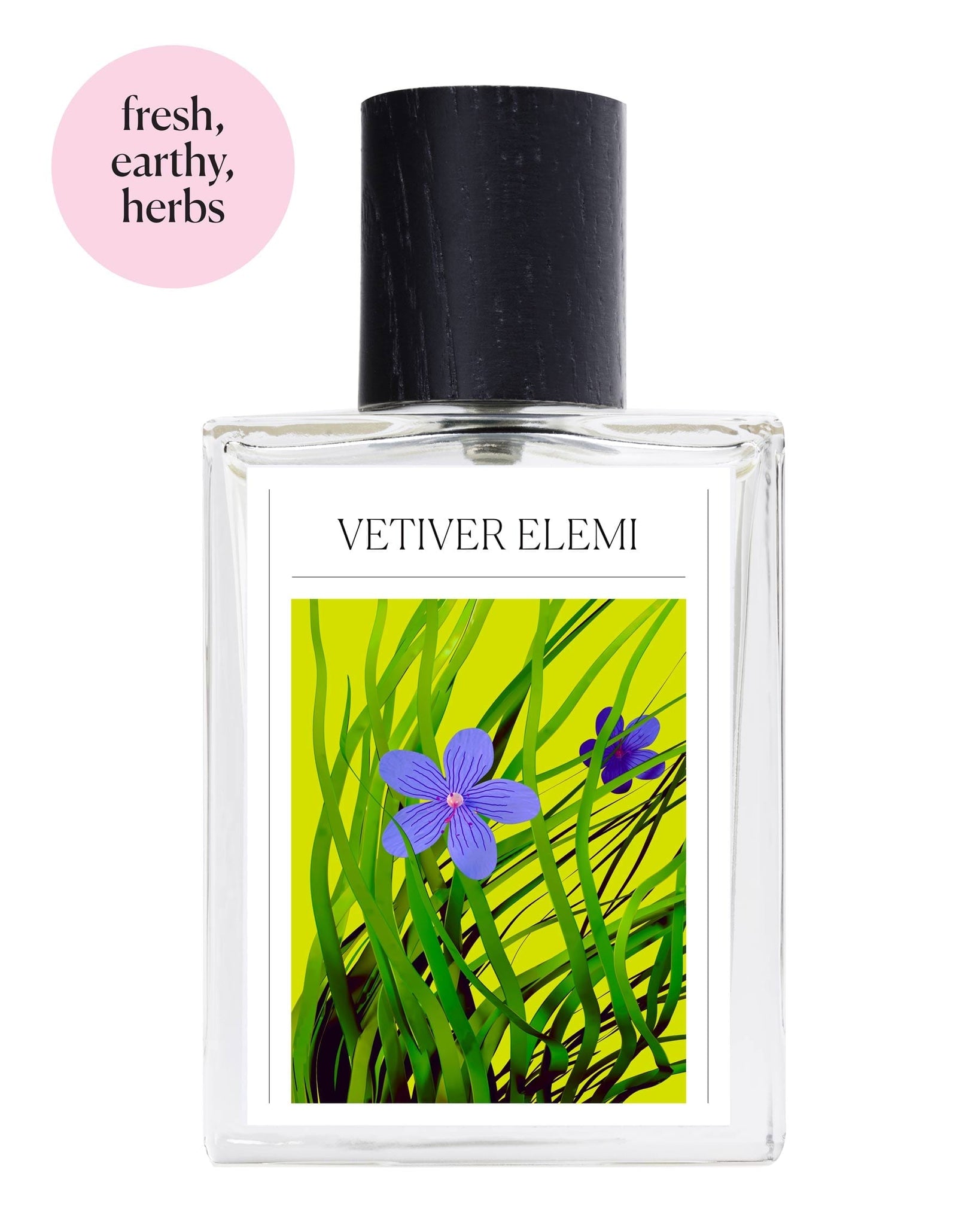 Highly feminine, Vetiver Elemi is a sweet earthy scent that's perfect for winter. The opening of the perfume hits you with bright citrus bergamot that quickly fades away. While the heart notes are holiday favorites nutmeg and cardamom along with florals, it's the warm cedarwood, patchouli and vetiver that dominate.
TOP: Bergamot, Grapefruit, Elemi
HEART: Cardamom, Cumin, Nutmeg, Jasmine, Geranium, Rose
BASE: Vetiver, Cedarwood, Patchouli, Amber, Moss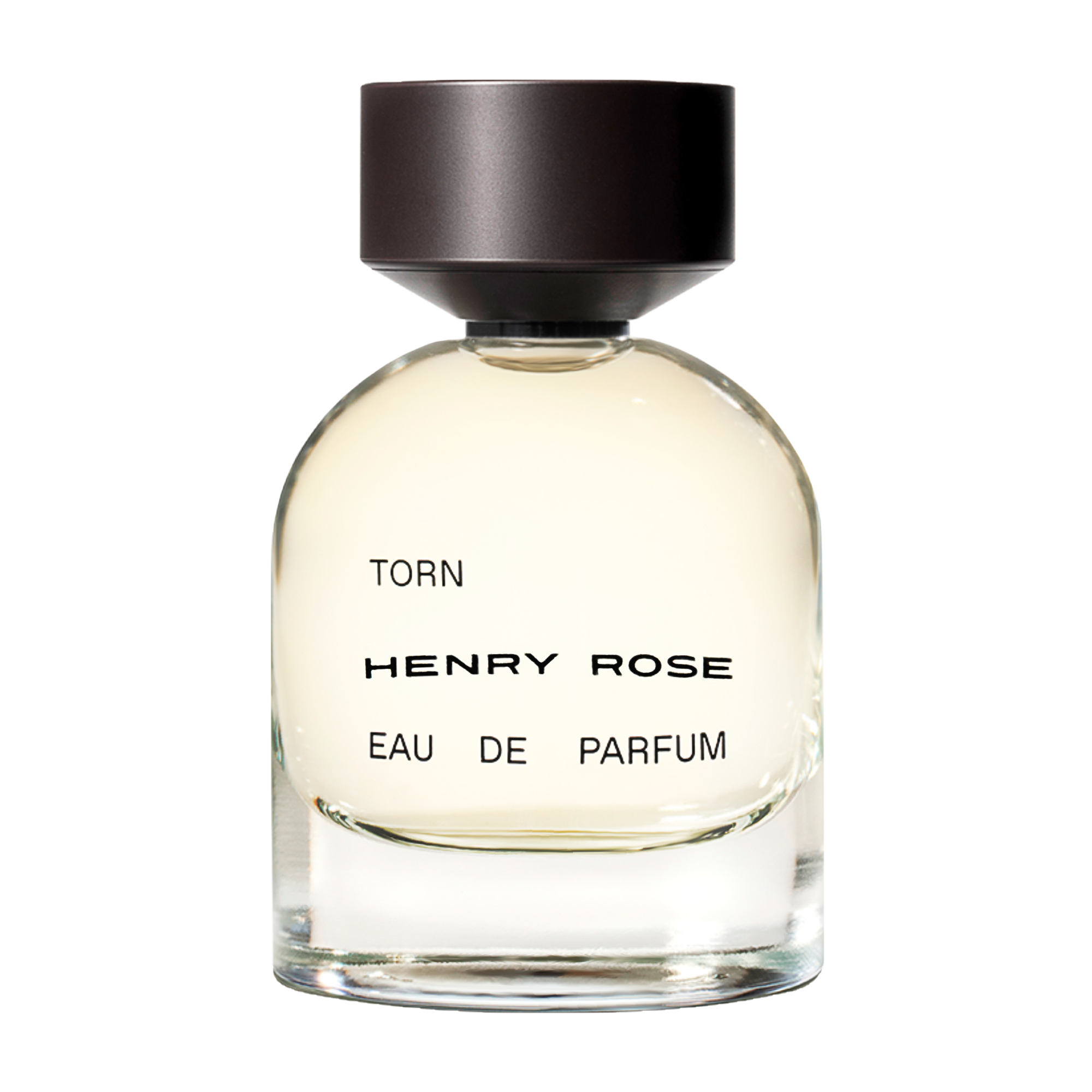 sweet warm vanilla floral
I'm such a sucker for vanilla scents and Torn is no exception. This is a yummy vanilla floral perfume with Rose, violet and jasmine at the heart and a base of Musk, Patchouli, Sandalwood, Vanilla Bean and Praline. I love the addition of both patchouli and violet, which are scent notes I don't find used together very often in clean perfume lines that aren't 100% natural and include synthetics.
To me this is a scent that seducts yet still has a playful side. It's a cozy, sultry, warm and sweet vanilla perfume that I can see most vanilla lovers enjoying or millennials upgrading to a more sophisticated vanilla scent. I cannot picture this scent on a man or on an older generation of women.
For a powdery floral perfume by Henry Rose for winter, check out Flora Carnivora.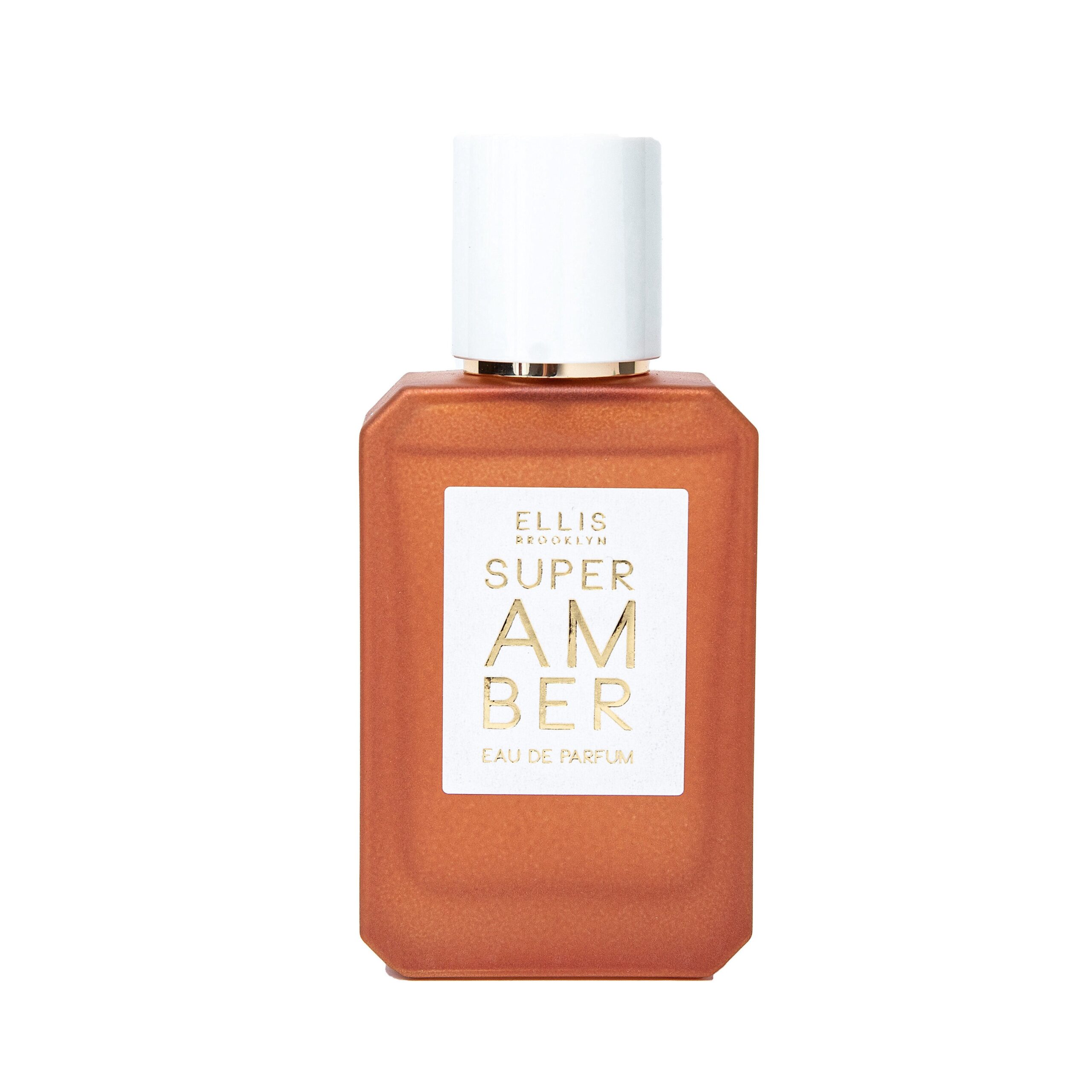 Sephora aisle staple, Ellis Brooklyn Super Amber is a simple and linear scent without top or base notes and is perfect for Amber and vanilla lovers. Super Amber feels like a cozy sweater hug and is warm and sultry. It's not a strong perfume at all, which is why it works so well layered with other louder perfumes. The notes are Amber, Vanilla Orchid, Virginia Cedarwood, Musk.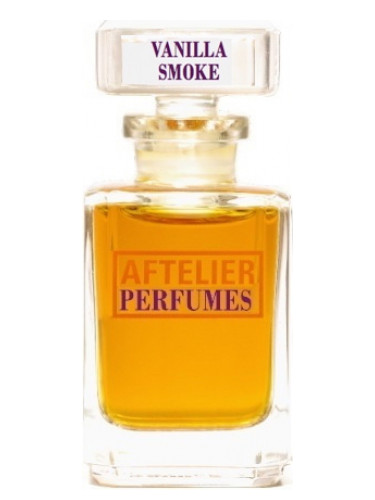 A dark and sophisticated vanilla with a whole lot of smokiness, Aftelier Perfume' Smoke Vanilla is a must try for organic perfume nerds. This grown up vanilla scent made of vanilla absolute from Madagascar is accentuated with the dark smokiness of lapsang souchong tea and warm balsamic wood notes of Siam Wood. Note that this is not a sweet feminine vanilla. Aftelier Perfumes is great at making heady animalic perfumes.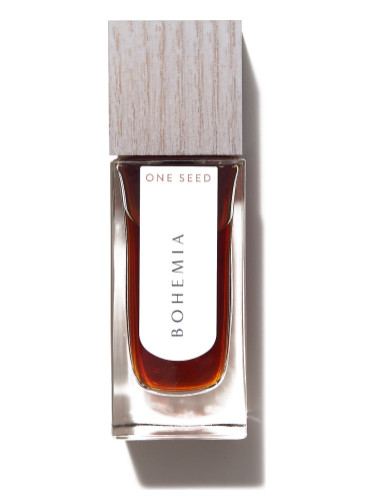 100% natural / 80% organic
One Seed has been designing and making perfumes with care from their studio in Adelaide, South Australia since 2009. Their 100% natural and vegan perfumes are made without any synthetics and are at least 80% organic. Using pure, botanical and cruelty free ingredients, One Seed's award-winning line of unisex fragrances have unique scent profiles fit for the epicurious.
Bohemia is probably one of the most out-of-the-box, interesting scents I've tried and I can imagine not everyone would gravitate towards Bohemia, but I actually liked it. Bohemia is an oriental gourmand that's exotic, warm, and sultry. This is one of those rare scents that would be just as amazing on men as on women. Notes are Jasmine, dark chocolate, amber, pink grapefruit, tonka bean, rose, tea leaves. One Seed's Solitude is also a great perfume for winter.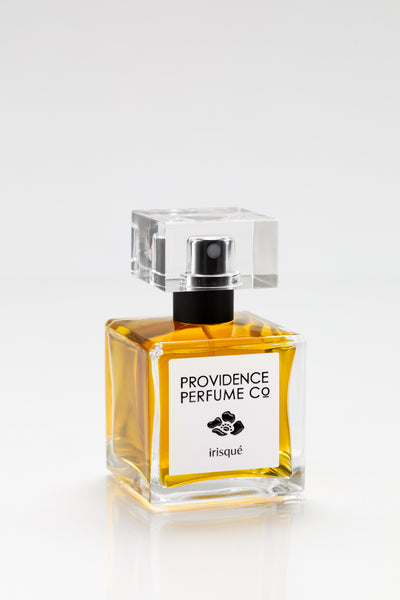 Irisque by Providence Perfume Co
Providence Perfume Co is a truly natural and organic perfume brand based out of Providence, Rhode Island. They offer fine fragrance-esque botanical perfumes along with perfume classes taught by award-winning perfumer and founder Charna Ethier.
Notes: Orris root, Germanica and Pallida iris, oud, deep carrot seed and botanical musk
A rich iris scent that's musky and powdery
A more grown up floral with an oud quality
Smells like you dug up the iris with your own hands along with the soil
The rooty dark character of Irisque makes it lean masculine and would smell amazing on a man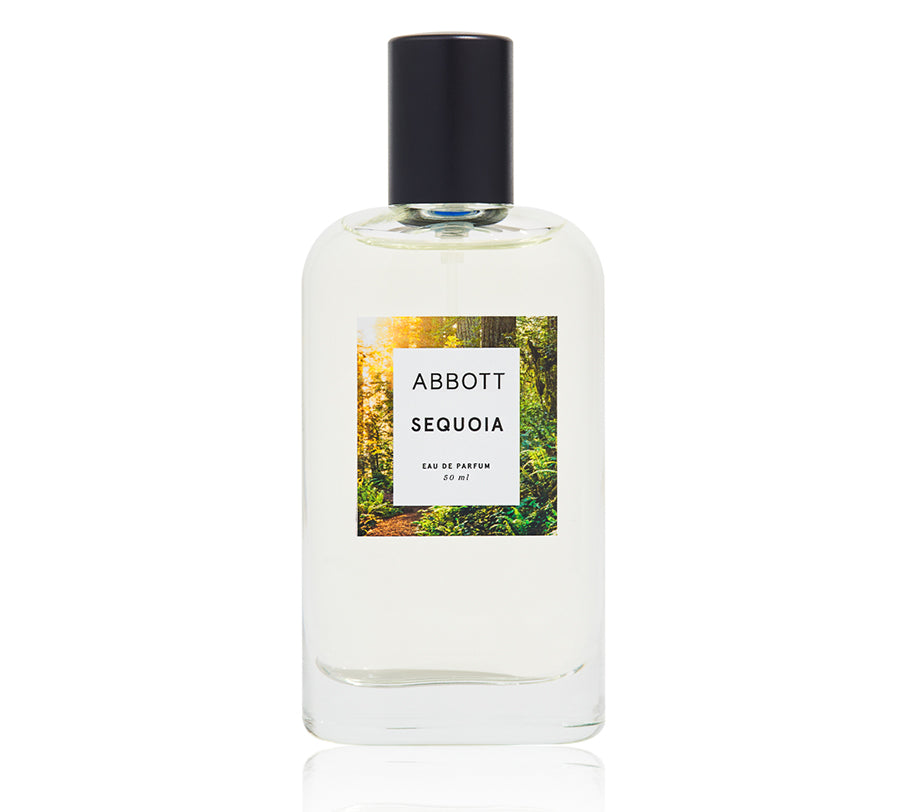 This is the most masculine scent in this winter fragrance list. Founded by Jose Alvarez and Michael Pass and now in Sephora stores, Abbott is clean, PETA certified vegan and cruelty-free and eco-driven. Abbott sets itself from other clean fragrance brands by celebrating the vast wonders of the American outdoors through their perfumes. Their mission is to create healthy and conscious fragrances using the cleanest and most sustainable ingredients. Abbott scents are designed by two senior perfumers who have made scents for Burberry, Givenchy and Marc Jacobs among others.
Sequoia took me by surprise. At first I thought this scent was way too smoky and masculine. But then it grew on me and now I am really enjoying it, especially layered with a more feminine or gourmand perfume. It's a bold, unique scent that's very grounded. If you enjoy dark and earthy scents, you'll like Sequoia.