Cocokind Sunscreen Review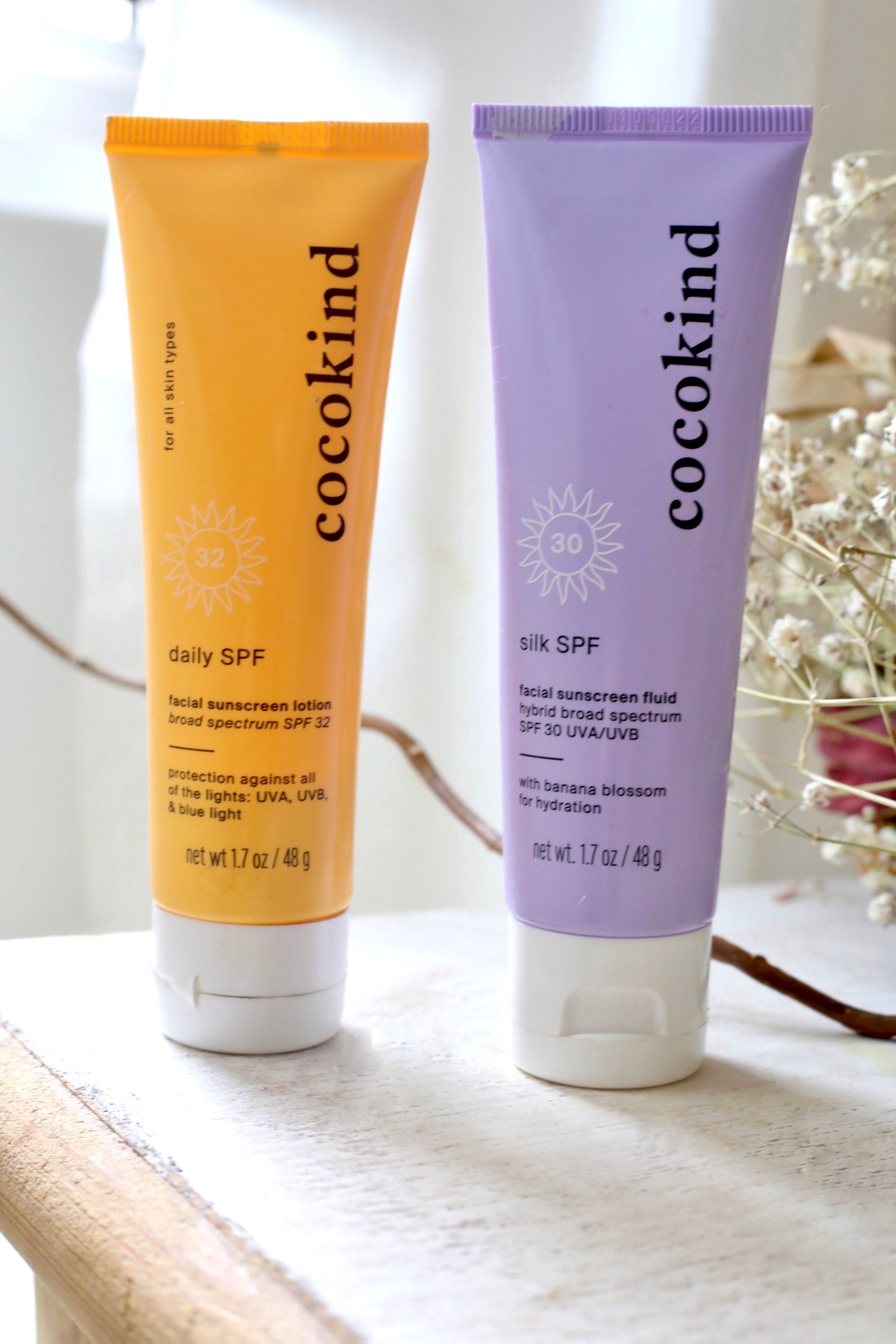 Cocokind's most anticipated launch of the century has dropped and it's sunscreen! It's taken years for Cocokind to launch a sunscreen product, so I'm excited to share my thoughts in this Cocokind sunscreen review with you all. I also shared my first impressions of Cocokind's newest Silk SPF here. I have a cocokind discount code OBL to help you save at checkout too!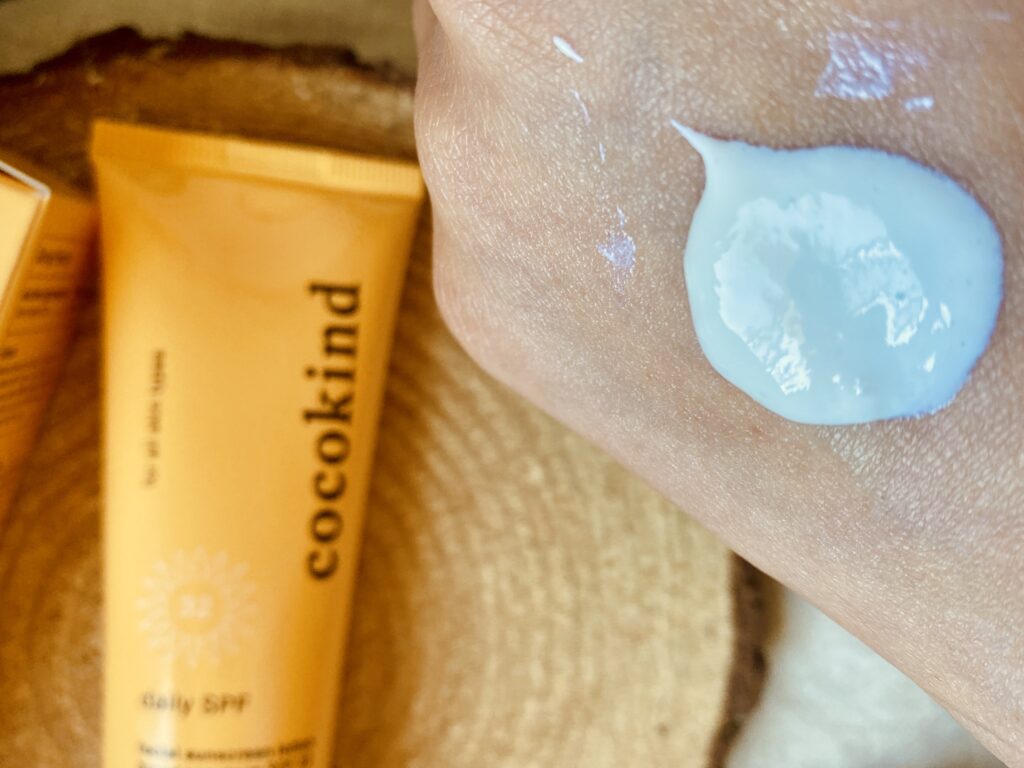 About Cocokind Daily SPF Facial Sunscreen Lotion (price $24):
Broad Spectrum SPF 32
21% Zinc Oxide
Vegan and Cruelty free
Clean ingredients
No scent
Physical mineral sunscreen
What I love about Cocokind's sunscreen:
Practically no white cast
Milky, lightweight consistency
Applies and absorbs seamlessly
Feels non-drying
Super thin formula goes great under makeup
Blocks UVA, UVB, blue light and pollution
What I didn't love about Cocokind's sunscreen:
Burns if it gets into the eyes
Not water and sweat resistant
1.7 oz bottle doesn't give you a lot of product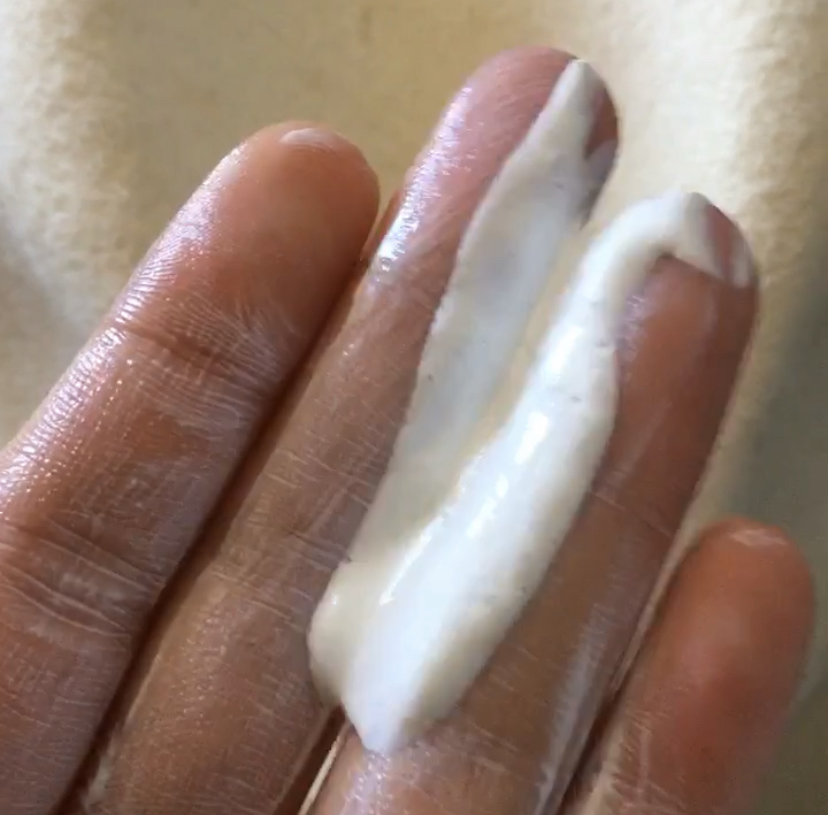 So that's what I love and didn't love about Cocokind's daily SPF in a nutshell. The Cocokind sunscreen is a physical sunscreen meaning it is a mineral sunscreen that uses zinc oxide as the UV barrier. The reef safe formula leaves no white cast, even while using 21% zinc oxide as the UV barrier. I hardly notice any white cast except for a brightening effect and a dewy finish.
I love that it blocks not only UVA/UVB rays but also digital and environmental pollution. The blue phytoplankton protects skin from the effects of blue light while the microalgae blocks pollution damage.
The Cocokind sunscreen has a very liquid like, milky consistency and has no detectable scent. Because the consistency is so thin, I have a feeling the bottle will run out fairly quickly compared to thicker sunscreens.
Cocokind did send me this sunscreen in advance, but I try to be as honest as possible so my readers can make an informed decision. This Cocokind sunscreen review is no exception. The cons to this sunscreen is that it does start burning the eyes if you apply it to the eye area. I like sunscreens that are gentle enough to be applied over the eye area, because I think it's important to not neglect the eye area when applying spf. I'd like to keep eye wrinkles at bay for as long as I can.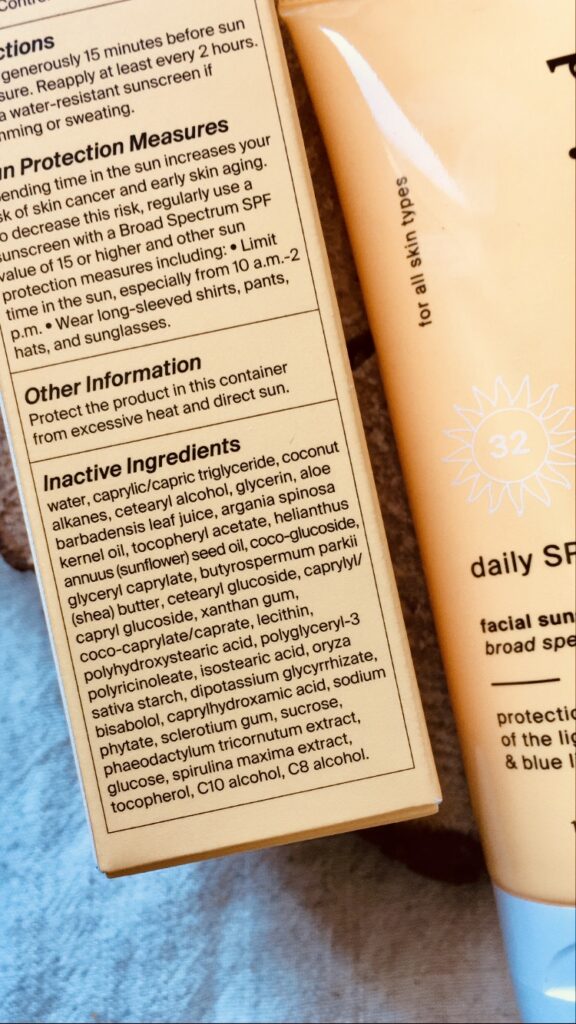 The other downside is that the Cocokind sunscreen isn't water resistant. The daily SPF isn't formulated for outdoor activities like going to the beach or pool or activities that involve lots of sweating. Cocokind's sunscreen is more for regular everyday use like if you're going to the office or just staying quarantined at home.
My final qualm is that it's only 1.7 ounces, making it a very small bottle of sunscreen. Because, as I mentioned, the consistency is so thin, that means the product will be used up quickly.
I am someone who uses an AMPLE amount of sunscreen so I know I'm being fully protected and I re-apply every few hours (or every hour if in direct sun). I will probably save the Cocokind sunscreen for use as an indoor sunscreen to protect my skin while I sit by the window (UV rays) and work in front of the computer (blue light pollution) all day.
I plan on updating this Cocokind sunscreen review as I test out the product more!
Currently, the Cocokind Daily SPF Facial Sunscreen Lotion SPF 32 is only available online. It's not yet available at Target or Whole Foods and can only be purchased via the Cocokind site directly. I feel that the price of $24 is steep for a brand that prides itself on being accessible and affordable. There are a lot of organic sunscreen options that are half this price for double the amount of product, so I am surprised by the price tag. Let me know if you give it a try! Find me @organicbeautylover.
Use discount code OBL to save at checkout! Shop here.