I've been working with NOW Foods for over a year now and during that time I've been lucky enough to try many NOW Foods supplements and beauty products in their 1400+ product line. In 2019, I was lucky enough to visit the NOW Foods headquarters and labs in Illinois before the pandemic hit. In this NOW Foods supplements review I'm sharing all about my behind the scenes visit to NOW HQ and my favorite NOW products. Even before I knew NOW Foods, I already knew them because their products are sold everywhere and have been a longtime staple in many American households throughout its 50 year history.  Even after five decades, NOW Foods remains a family owned company committed to bettering their customers' lives. Read on for the ultimate NOW Foods review and a NOW discount code for 20% off sitewide.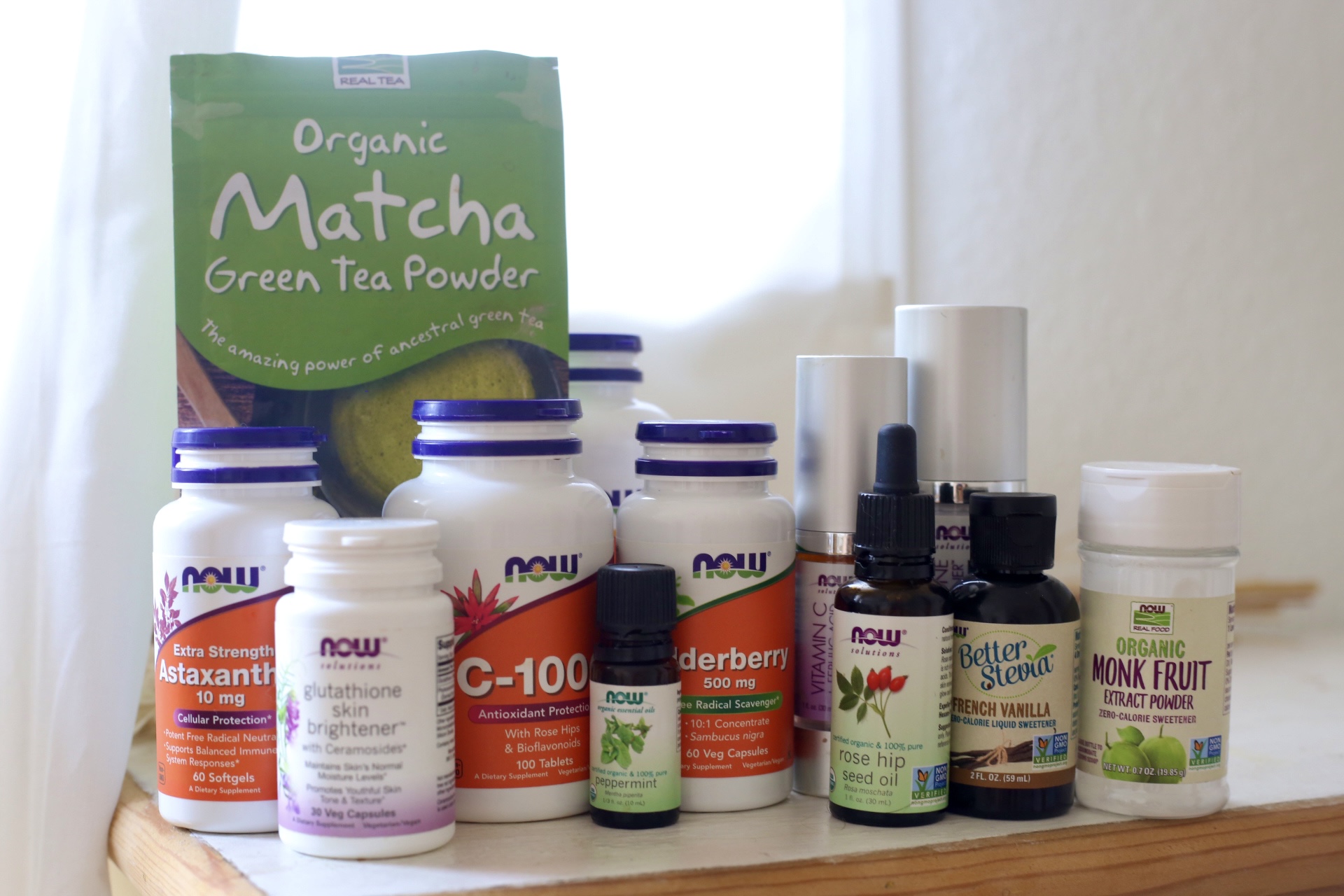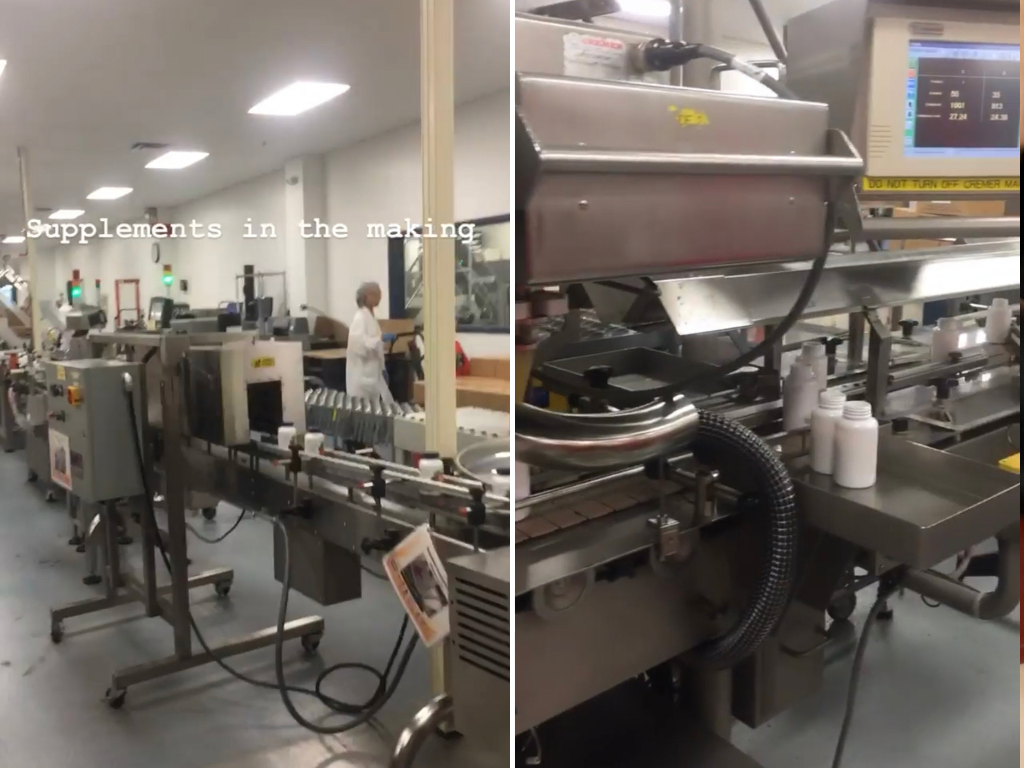 NOW's facilities are MASSIVE and their primary manufacturing facility contains several in-house laboratories, including gas chromatography, analytical, microbiological, and sensory labs. Their  in-house laboratories and multi-million dollar equipment helps them efficiently test raw materials, ingredient samples, and finished products.  It also allows NOW technicians a level of quality control that majority of brands in the natural products industry do not have.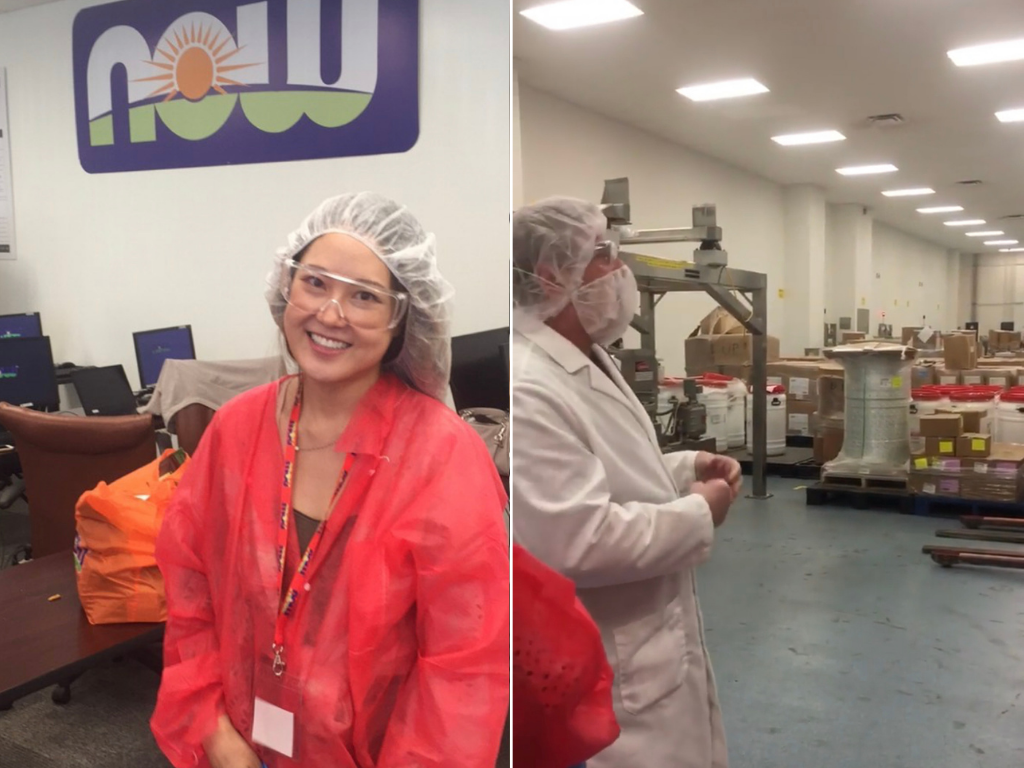 While NOW is famous for their affordable supplements and essential oils, the company offers so much more from natural pet products to clean beauty and sports nutrition to healthy snacks. In this review, I'm sharing my favorite and, in my personal opinion, the best NOW products.
NOW Foods Discount Code
You can save an entire 20% off NOW products with code OBL at www.nowfoods.com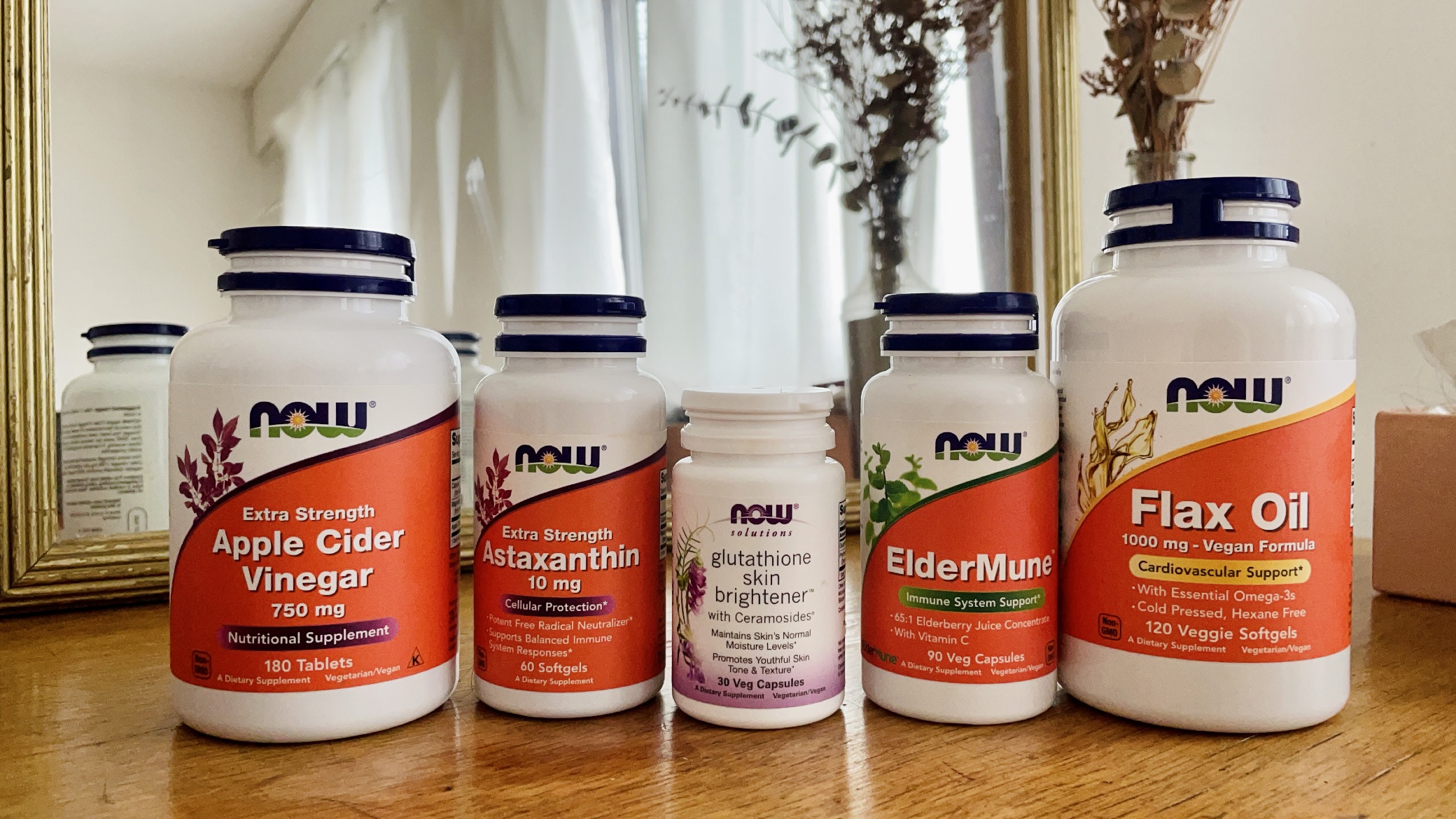 Favorite NOW Supplements
Besides your everyday vitamins to boost vitality and immunity, NOW also offers beauty supplements, probiotics, green foods, nutritional oils, herbs and botanicals and antioxidants. Whatever your concern is, NOW has something for you. These are some of my personal favorites from NOW Foods:
NOW Eldermune is a combination of Elderberry Extract and Vitamin C for an immunity boost. "Elderberry (Sambucus nigra) is a multipurpose fruit used widely throughout Europe as a tonic to maintain health and well-being.* More recently, elderberry has been recognized for its high nutritive value, especially for its potent naturally occurring polyphenols and anthocyanins.* The unique process used to make the juice concentrate in ElderMune™ helps to preserve the bioactive polyphenols and anthocyanins native to elderberry.* Sunfiber®, a prebiotic fiber, is included to replace the fiber lost during the juicing process"
I believe Astaxathin should be a staple in everyone's wellness regimen. I prefer the Extra Strength with 10 mg but NOW also offers a 4mg version. "NOW® Astaxanthin is a naturally occurring carotenoid that, due to its unique structure, performs an important role in cellular free radical protection and healthy immune system responses.* NOW® Astaxanthin is derived from Non-GMO Haematococcus pluvialis microalgae and has naturally occurring lutein, canthaxanthin and beta-carotene."
Maintaining beauty from the inside out is important to me and NOW's beauty supplements have been my go-to. NOW® Solutions Clinically Advanced Hair, Skin & Nails is formulated to nurture hair, skin, and nails from the inside. This product features Cynatine® HNS a revolutionary patented and bioavailable form of solubilized keratin that can help you maintain full, lustrous hair and nails that are strong and flexible.* Cynatine® HNS can also help the skin to retain its youthful moisture and elasticity, as well as battle signs of aging associated with free radicals.* This product also has other critical nutrients necessary for the support and maintenance of the skin's healthy and youthful appearance.
I like prioritizing supplements that are not only necessary for great health but are also excellent for beautiful skin. Flax oil is a natural reservoir for the omega-3 fatty acid, alpha-linolenic acid (ALA). ALA is considered an essential fatty acid, because the body cannot make it from other fats and must obtain it from the diet. Flax oil has been shown to support cardiovascular health and to promote the maintenance of healthy skin.
I used to try and drink a tablespoon of apple cider vinegar from the supermarket everyday, but the taste is so horrible I found it difficult. NOW has apple cider vinegar in tablet form that makes it so much easier to get all its health benefits without any of the bitterness.
Apple cider vinegar has so many health benefits — it's a natural laxative and can improve digestion, lowers blood sugar levels, lowers cholesterol, lowers blood pressure and improves heart health and can help detox the body.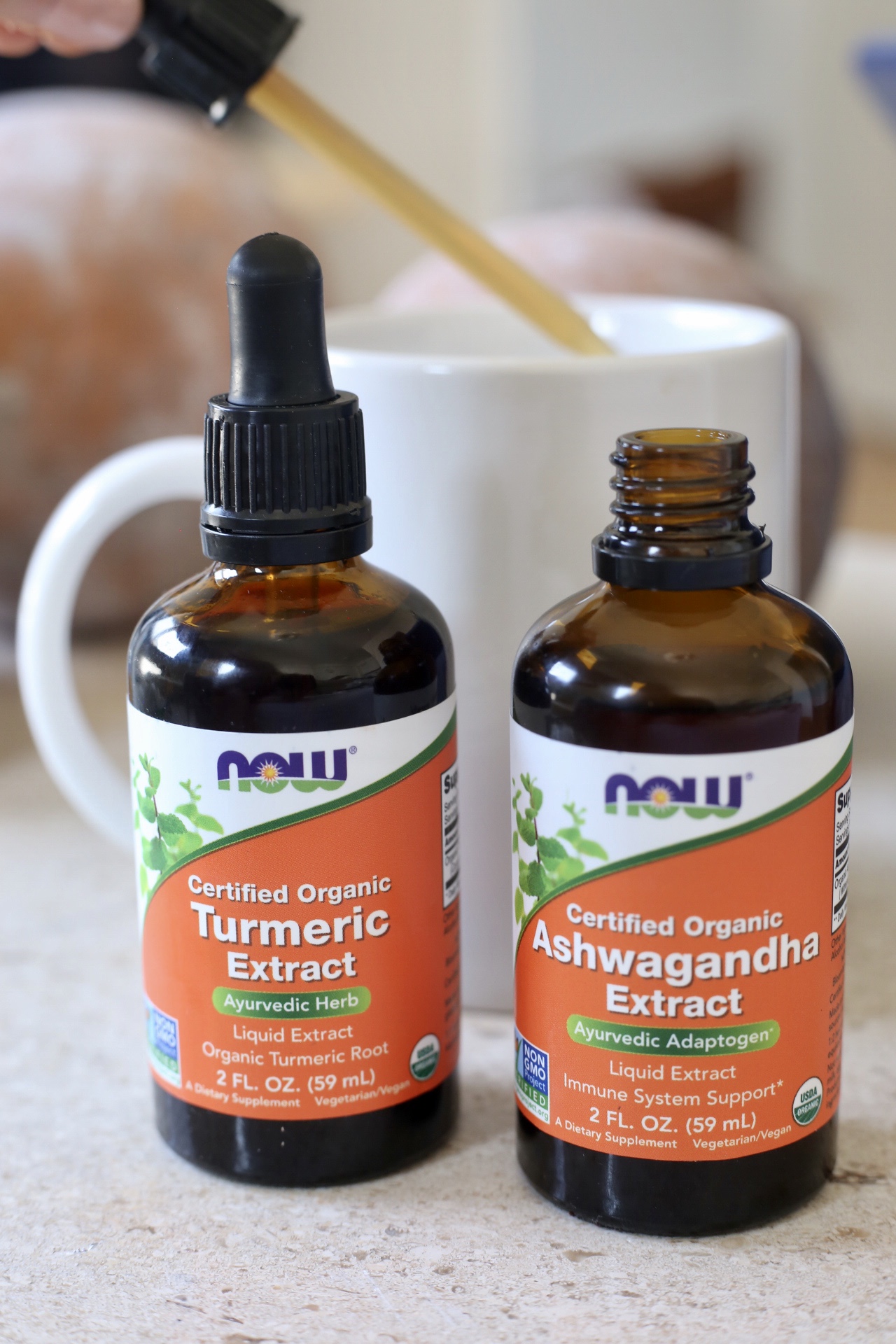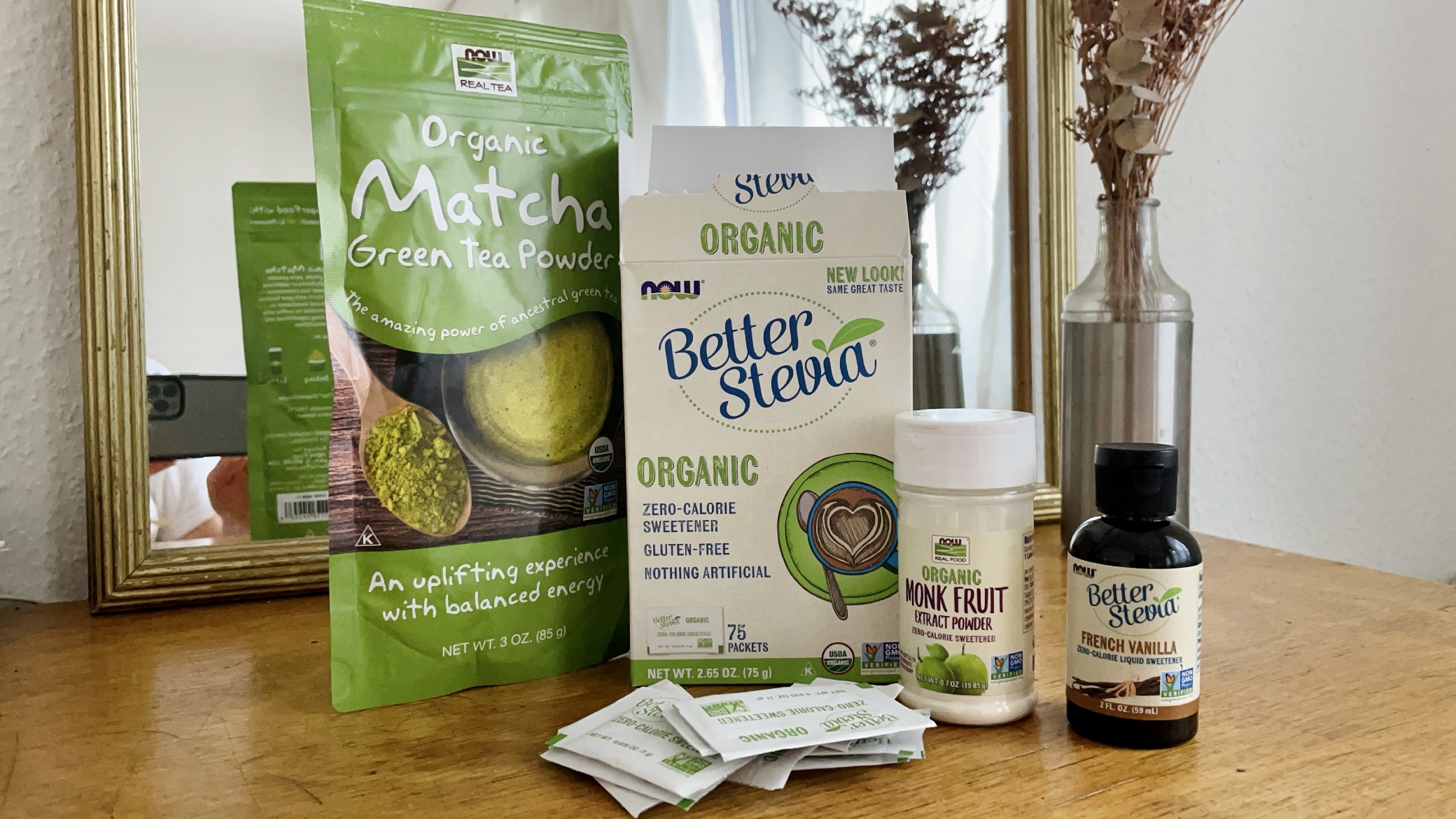 Best NOW Natural Foods
It's time to stop sleeping on NOW's natural foods products. I'm not sure how NOW Foods hasn't opened their own supermarkets because they certainly have enough product offerings to have their own grocery stores! Nut butters, coconut flour, chia seeds, quinoa — NOW's got their own!
We all know the latest and trendiest wellness products can be so expensive, especially if we want to keep them in your wellness regimen for the long term. NOW has an incredible selection of natural foods from baking mixes to organic teas and healthy snacks to organic coconut oil.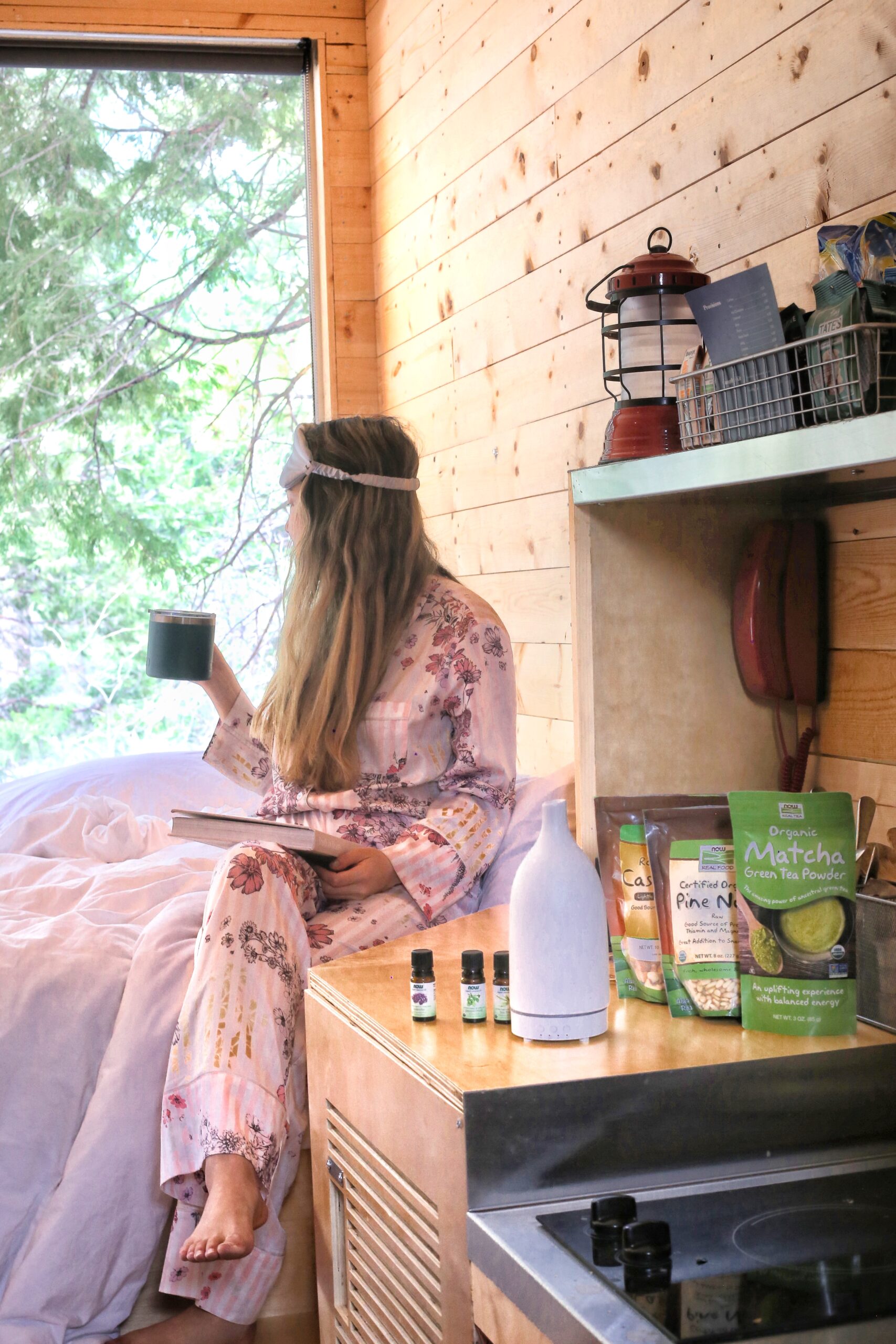 One example of a trendy wellness product that has now become a staple is high quality organic matcha. Matcha, while amazing for your health, can be costly to always have stocked in your kitchen cupboard. NOW's organic matcha powder is not only affordable and tastes amazing but it's also fantastic quality for its price point.
The next NOW Natural Foods product I'm obsessed with is their zero-calorie BetterStevia line. NOW BetterStevia is a zero-calorie, low glycemic, non-GMO, plant-derived sweetener that makes for a healthy substitute for table sugar and artificial sweeteners. Unlike chemical sweeteners, BetterStevia® is a pure stevia extract and is easily utilized by the body and metabolized in the same way nutrients are.
NOW also utilizes a whole leaf extract that retains the pure sweetness of real stevia, as opposed to other products that have only isolated fractions. This results in stevia extract with a more well-rounded superior taste. Stevia usually has this artificial aftertaste for me, but NOW's BetterStevia products have virtually no aftertaste and their French Vanilla BetterStevia has none.

Not only does the NOW BetterStevia French Vanilla taste amazing, the packets also make it extremely convenient to take with you anywhere, whether it's on the go in your own city or on a trip.
The NOW BetterStevia Liquid Extracts are stronger in taste than the powder packets. I only need about 3-5 drops to sweeten my coffee and any more will ruin my drink. They come in many different flavors like French Vanilla, Maple, Coconut and more.
The NOW Organic Monkfruit Extract Powder is also a great sweetener option, but the BetterStevia French Vanilla has the best taste out of all of NOW's healthier sweetener products for me. With the Monkfruit Extract Powder, I only need one shake to sweeten my drink.
NOW offers many different nuts and seeds products, but my absolute favorite is their Honey Roasted Pecans. I could eat a bag a day if it weren't for the calories. They have this amazing caramelized honey flavor and an excellent crunch – obsessed!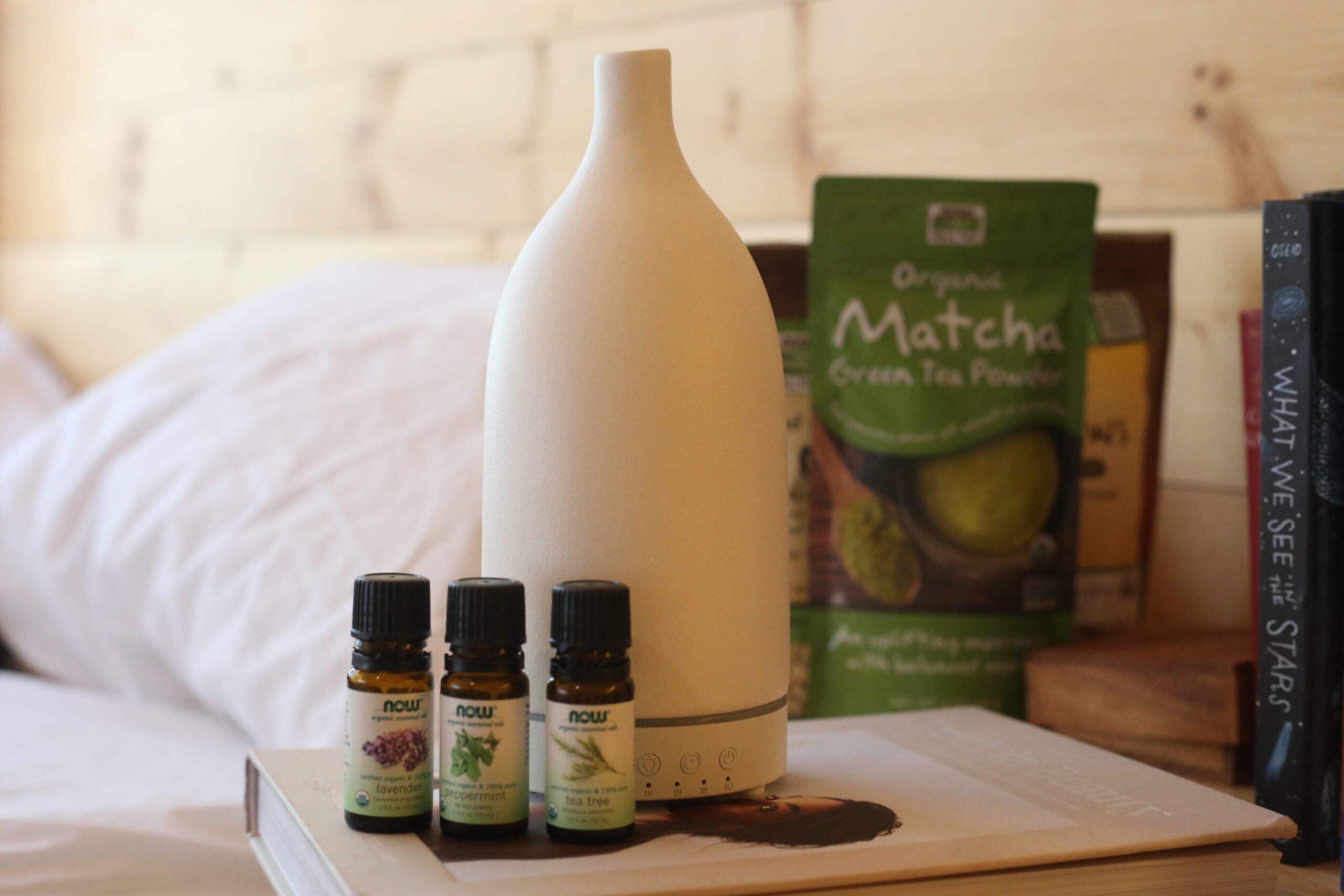 Best NOW Essential Oil Products
NOW Essential Oils really need no introduction, and if you're in need of a specific essential oil, NOW's got it. The question is more which essential oils should you choose for your specific needs.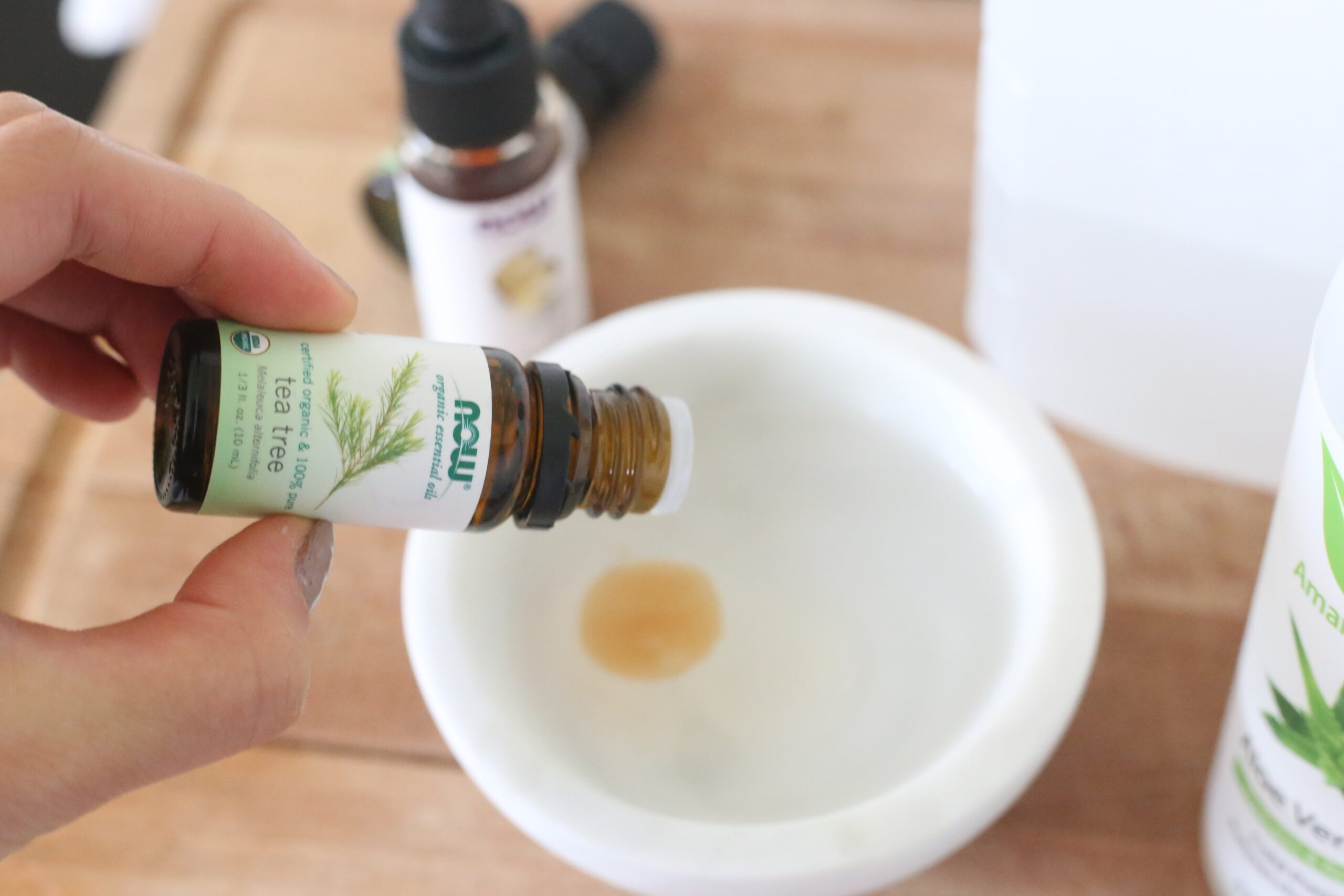 NOW also offers a variety of essential oil diffusers, and if you're looking for an affordable and quality diffuser, I love NOW's ultrasonic ceramic stone diffuser. It has a beautiful and elegant white stone ceramic look to it and effectively diffuses my essential oils. Instead of heat, NOW's ceramic diffuser uses high frequency, ultrasonic electrical vibrations to create an ultra-fine mist, which helps to maintain essential oil integrity and holistic properties. It also has a variety of extra features like automatic shut-off, up to 14 hours of operation, rotating LED lights, and 3 timer settings.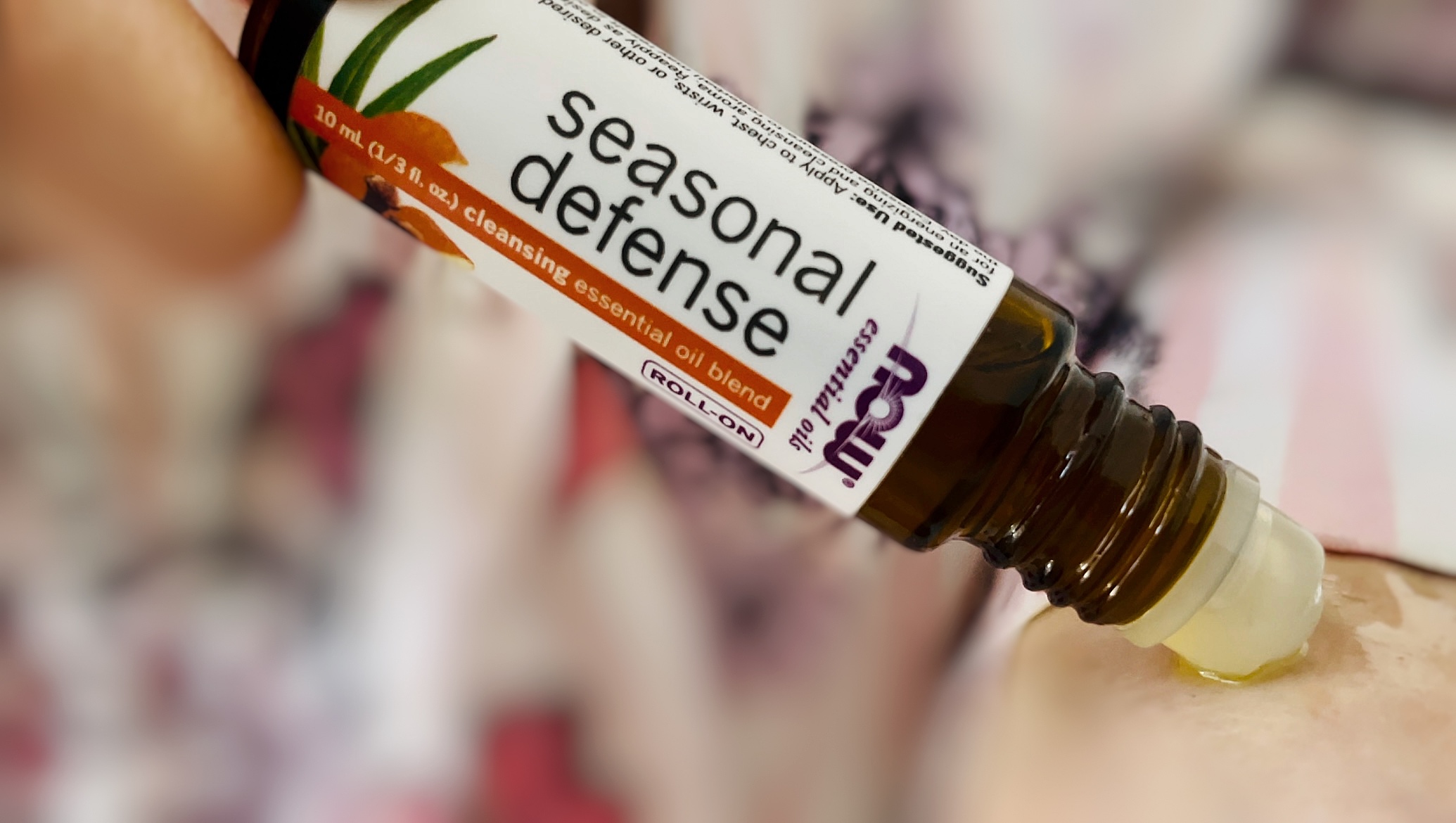 NOW has an expansive selection of individual essential oils and even offers empty amber glass dropper bottles and roll-on applicators for you to create your own blends. But they also offer their own pre-blended Essential Oil blends in roll-on applicators that target specific needs. As always these blends are Non-GMO Project Verified, purity tested/quality assured, vegan, and never tested on animals.
The roll-on blends have cute names like Take A Zen Ten, Mind That Energy and Head Relief. I apply these on pulse points like my neck and wrists to reap the aromatherapy benefits.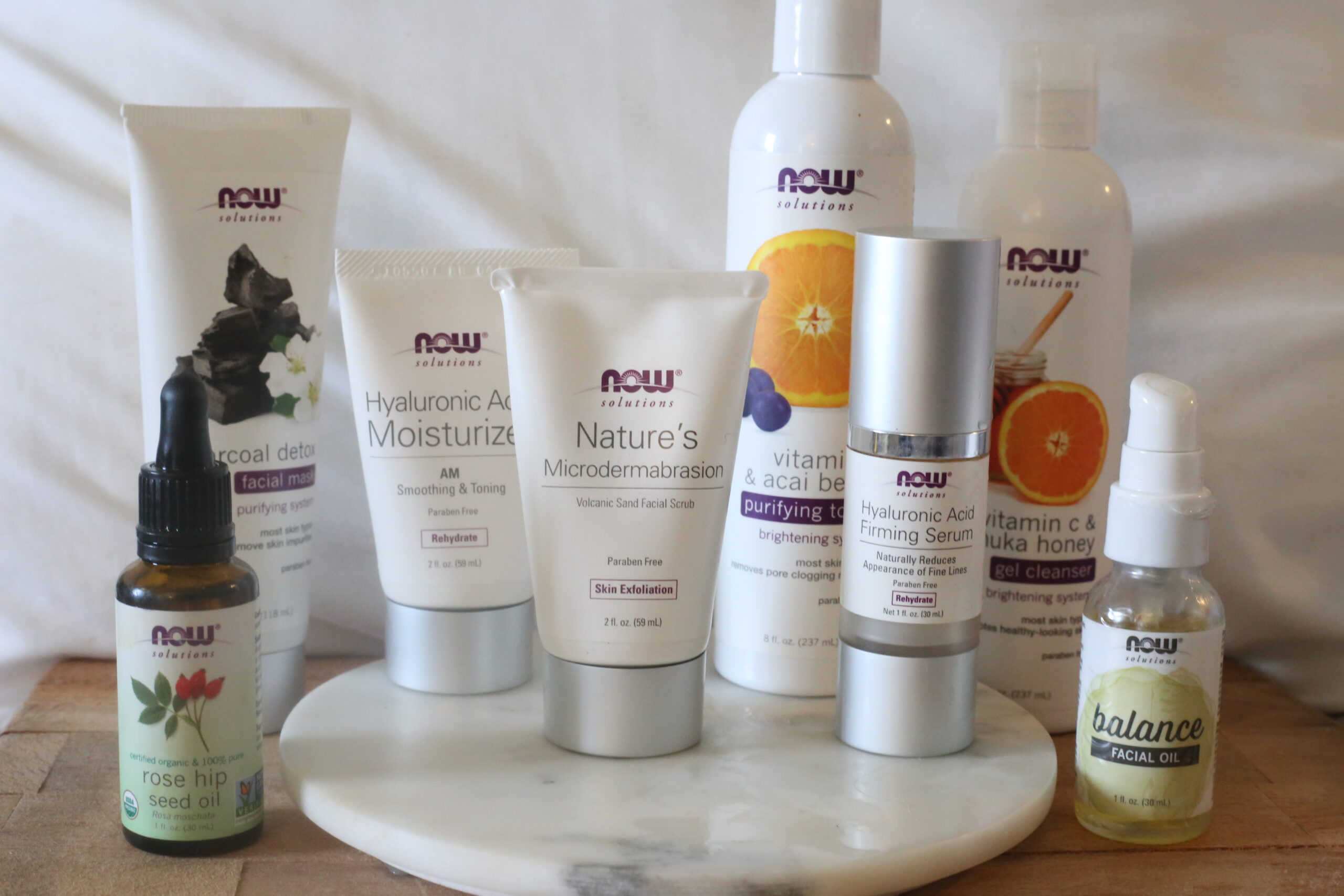 Best NOW Beauty Products
Most people don't know that NOW has a large and ever expanding line of affordable clean beauty products. You're not going to find the trendiest or most luxurious packaging with NOW's beauty line, but you'll find that underneath the simple exterior are effective and accessible clean beauty products. I'll be sharing a handful of my favorite picks from NOW's clean beauty range. Please note that NOW does use Phenoxyethanol as a preservative in some of their beauty products.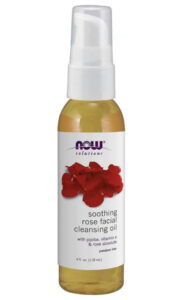 NOW Soothing Rose Facial Cleansing Oil
You absolutely do not need a fancy or expensive cleansing oil, and that's where NOW's Soothing Rose Facial Cleansing Oil comes in. Just under $15, this cleansing oil is super lightweight and scented with Rose Absolute. NOW's cleansing oil effectively removes my makeup and leaves my skin feeling nourished.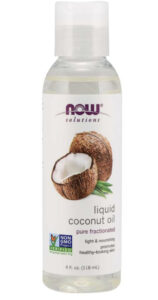 NOW Liquid Coconut Oil
NOW offers so many oils like avocado, grapeseed and so on and so forth for you to DIY beauty your heart out, but my favorite versatile oil has to be their pure fractionated Liquid Coconut Oil. This makes for an amazing hair mask especially if you love coconut oil hair masks but find them too heavy and greasy. This is literally like liquid and so lightweight and easily absorbed by my hair.
NOW Glutathione Moisturizer
NOW Glutathione Skin Brightener Cream helps brighten and firm sin with clinically tested Ceramocides and Aquaxyl to help improve elasticity and provide intense moisture. As someone who has used some of the most luxurious face creams in green beauty I wasn't sure how I would like NOW's face cream. The NOW Glutathione cream is actually one of the products I enjoyed the most out of NOW's skincare range. This cream is more medium consistency, neither lightweight nor very thick. It has a sweet scent and helps soften my skin. When using NOW's cream with Vitamin C products this winter I've noticed brighter skin.
NOW Rosewater Face Mist
NOW's Rejuvenating Rosewater Face Mist is essentially water mixed with rose absolute and smells absolutely divine. It has an elegant rose scent that's not overpowering and smells exactly like the more luxurious rosewater products on the market. For under $7 this is a fantastic affordable option for a rosewateR face mist.
NOW Hyaluronic Acid Firming Serum
NOW's Hyaluronic Acid Firming Serum is one of my favorites because of its simple and clean ingredients list and the serious hydration it provides. It also doesn't contain Phenoxyethanol and can meet the standards of even the most stringent purists.
The ingredients list is as follows: Water (Aqua), Aloe Barbadensis Leaf Juice*, Glycerin, Xanthan Gum, Natural Aroma, Sodium Hyaluronate (Hyaluronic Acid), Camellia Sinensis (Green Tea) Leaf Extract, Laminaria Saccharina Extract, Soluble Collagen, Natural Hinokitiol. *Certified Organic.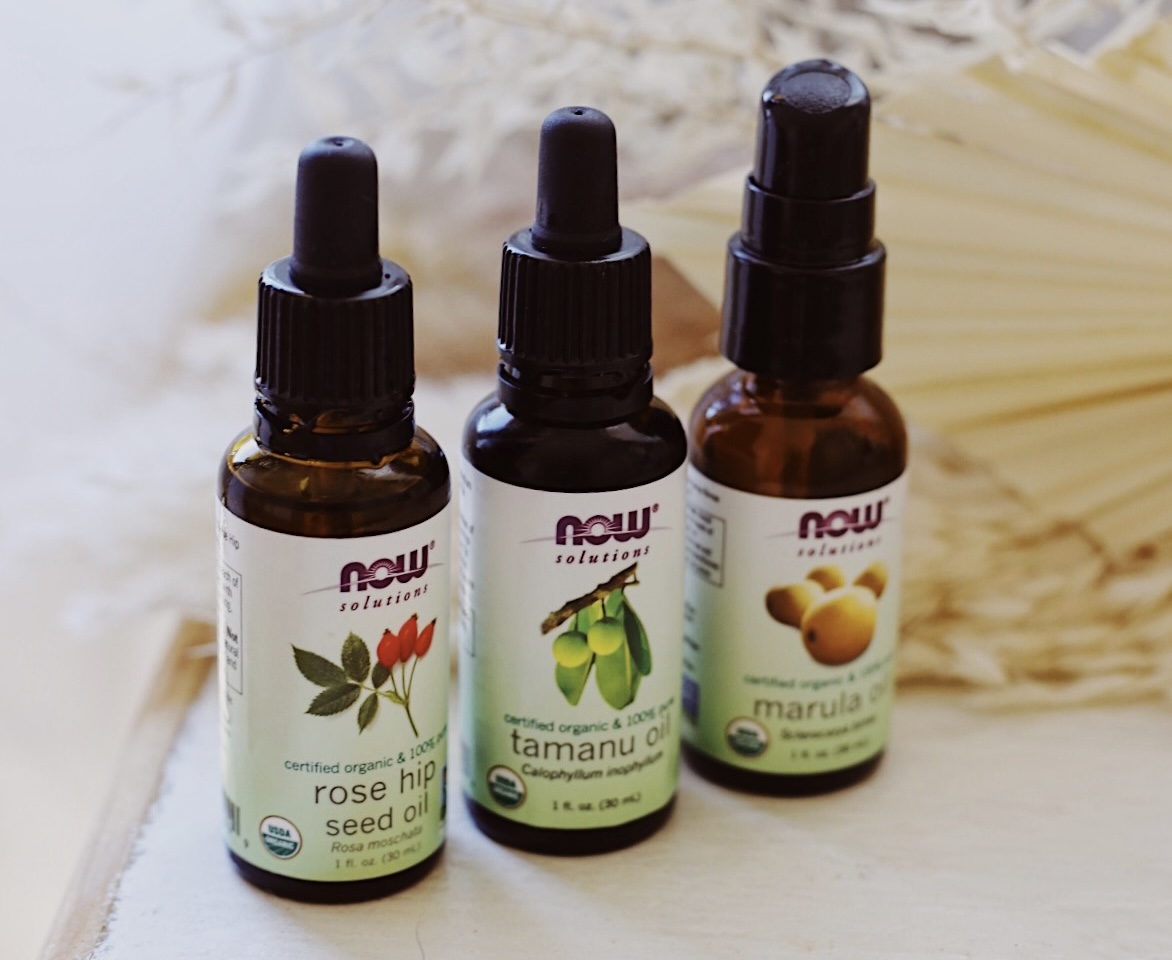 NOW Argan, Marula, Rosehip and Tamanu Oils
If you're looking for some of the best facial care oils, NOW offers individual bottles of Organic Argan, Organic Marula, Organic Rosehip and Organic Tamanu Oil which are not only great for nourishing skin but also hair.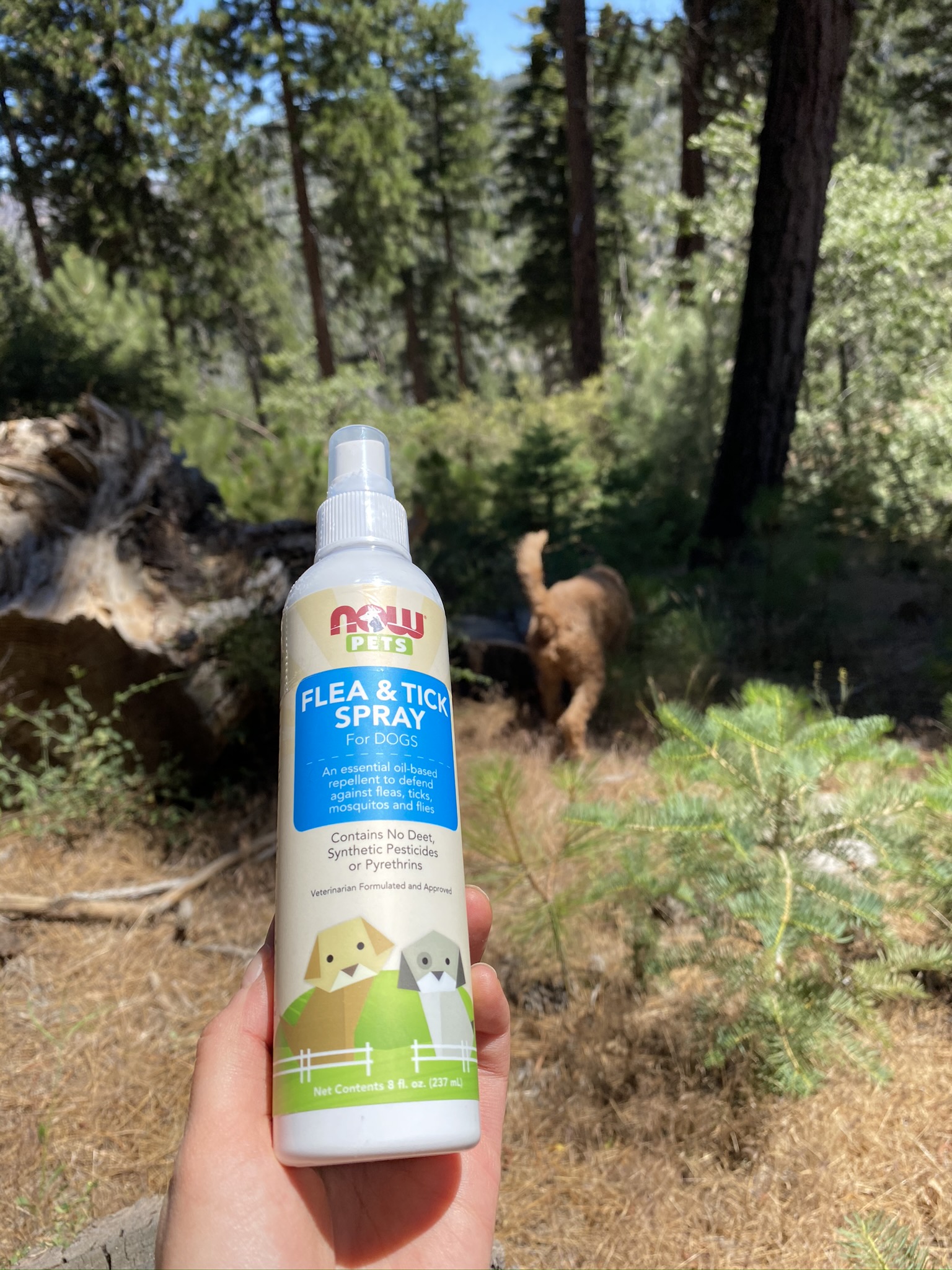 NOW offers about a dozen pet supplements and wellness products for cats and dogs ranging from immune support and cardiovascular support to relaxant and weight management. I give Rufus, my goldendoodle, the GI Support and Pet Allergy supplements since goldendoodles are prone to develop allergies and Rufus has occasional bowel issues. NOW's GI support helps with loose stool and gastric distress with 2 billion CFU of Lactobacillus acidophilus, Bifidobacterium animalis, Lactobacillus plantarum, Lactobacillus casei, Lactobacillus salivarius, Streptococcus thermophilus, Bifidobacterium breve, Bifidobacterium longum.
All of NOW's pet supplements are formulated by renowned veterinarian Dr. Barbara Royal, DVM, CVA, founder of the Royal Treatment Veterinary Center.
I also like the natural NOW Flea and Tick spray for when I took Rufus on outdoor vacations. This is purely an essential oil based spray that's free of Deet, Synthetic Pesticides or Pyrethrins, artificial colors or fragrance.
NOW Discount Code
NOW Foods has generously offered a 20% off discount code for OBL readers. Be sure to use code OBL to save 20% at Nowfoods.com!
This code is valid on all sale items too. I do not earn commission with this code — it's purely for you to save while achievIng optimal health and wellness!