13 Best Organic Bath Salts & Soaks 2023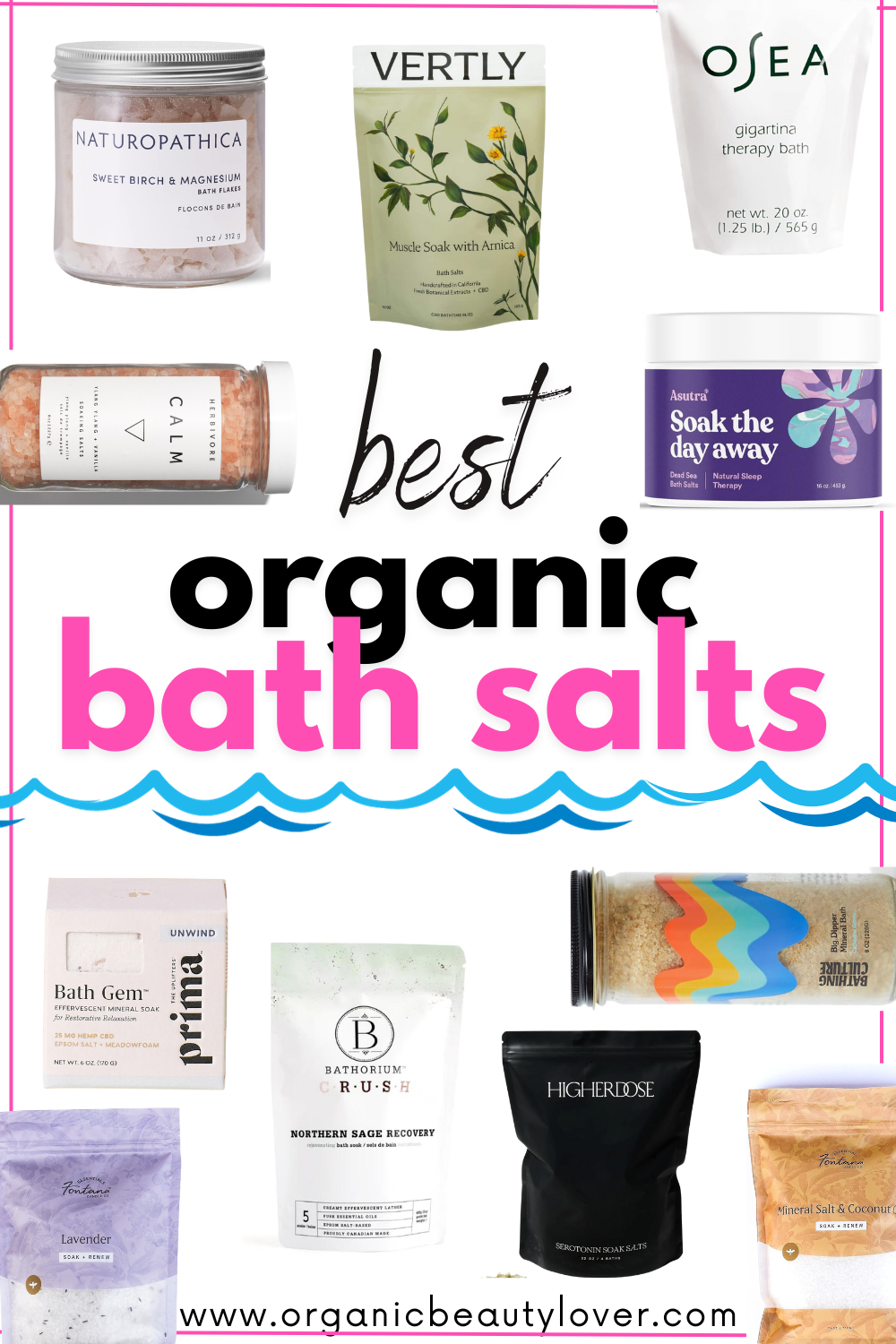 Is there anything better than a good bath session full of candles, all-natural bath salts, some vino and a good book? As a bath lover, I've tried out plenty of natural and organic bath salts and bath soaks over the years and today I'm sharing my favorites.
(I also like to DIY my own bath salts and highly recommend if you want to save money – they're so easy to make once you grab mineral salt off Amazon and you already have essential oils at home.) Not only do bath salts help remedy cramps, muscle aches and sleep issues, they instantly transform sitting in my own stew into a luxurious ritual that softens my skin and eases stress. Our ancestors were onto something with their bath-obsessed cultures.
If you're looking for non-toxic bath salts and soaks that are free from harmful ingredients, keep reading for bathtime bliss that's guaranteed.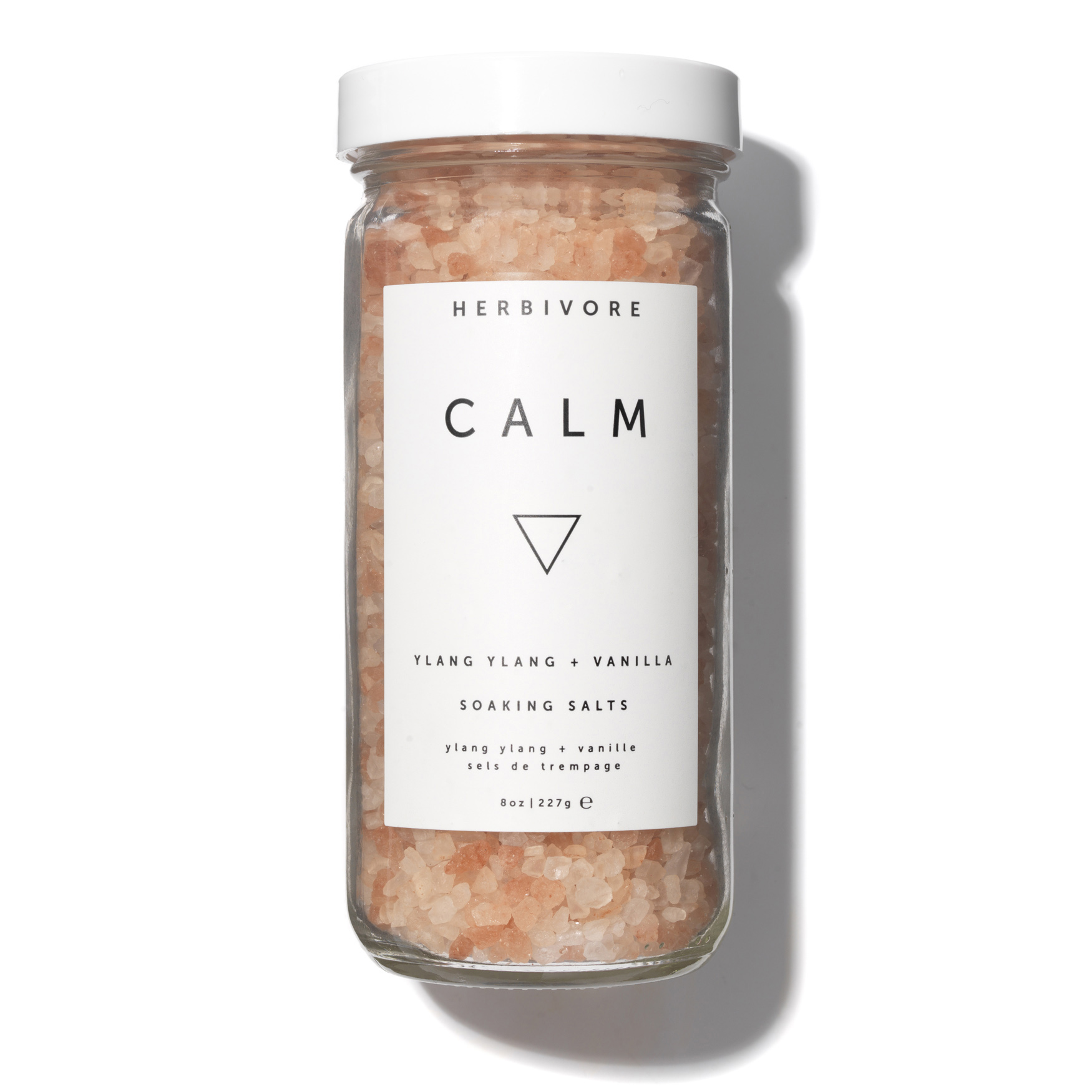 The Herbivore Calm Saoking Bath Salts are made of a Himalayan Pink Salt base. Himalayan Salt is great for detoxifying and replenishing minerals like Magnesium, Selenium, Zinc, and Iron. The beautiful ylang yang and vanilla combo helps relax the senses and quiet the mind.
Ingredients: Sodium Chloride (Pacific Sea Salt), Sodium Chloride (Pink Himalayan Salt), Kaolin, Cananga Odorata Flower Oil, Vanilla Planifolia Extract, Tocopherol
International: Shop Herbivore here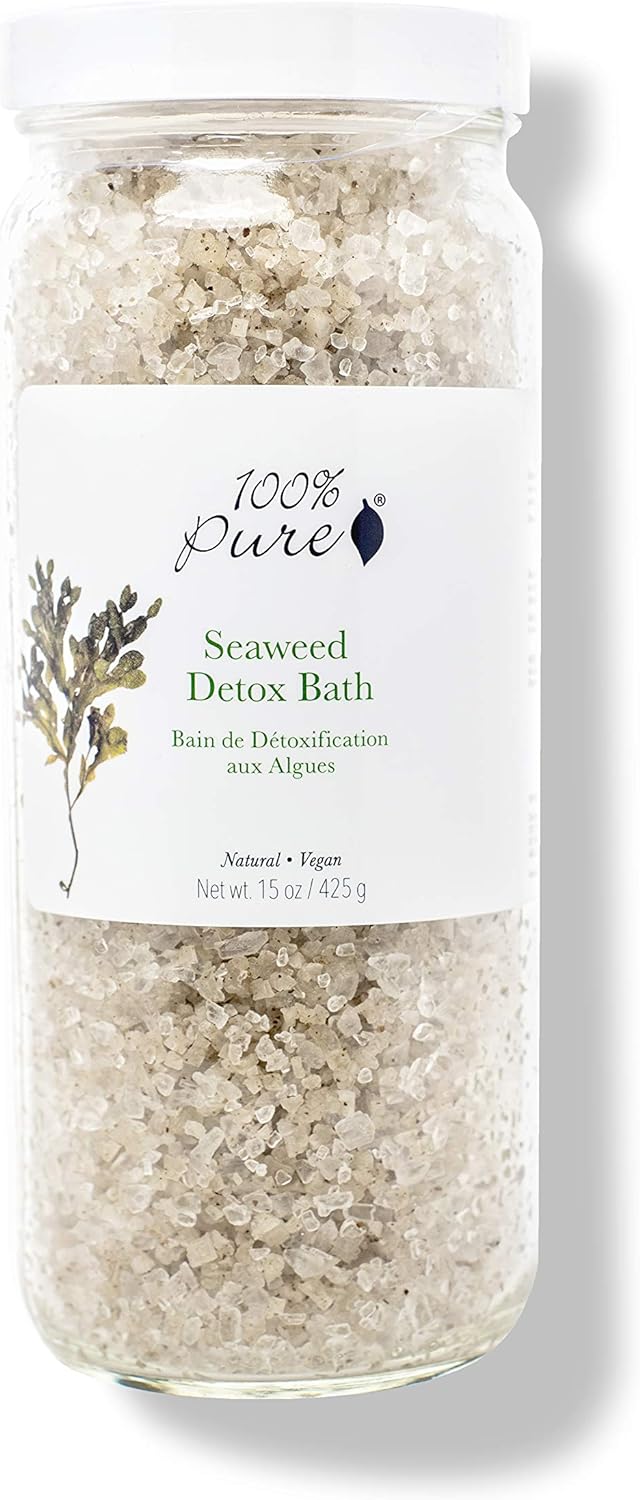 100% Pure's Seaweed Detox Bath Soak helps with circulation and drawing out toxins thanks to its blend of ginger root, dandelion, eucalyptus, and tea tree oil in a French crystallized kelp base.
SAVE: Affiliate discount code OBL save 20% at 100% Pure
All-natural candle brand Fontana creates a variety of affordable essential oil bath salts made with Fine Dead Sea Salt sourced from Jordan. This Sea Salt provides vital minerals for wellness like magnesium, sodium, calcium, and potassium.  Epsom salt and coconut oil help moisturize and soothe skin and muscles.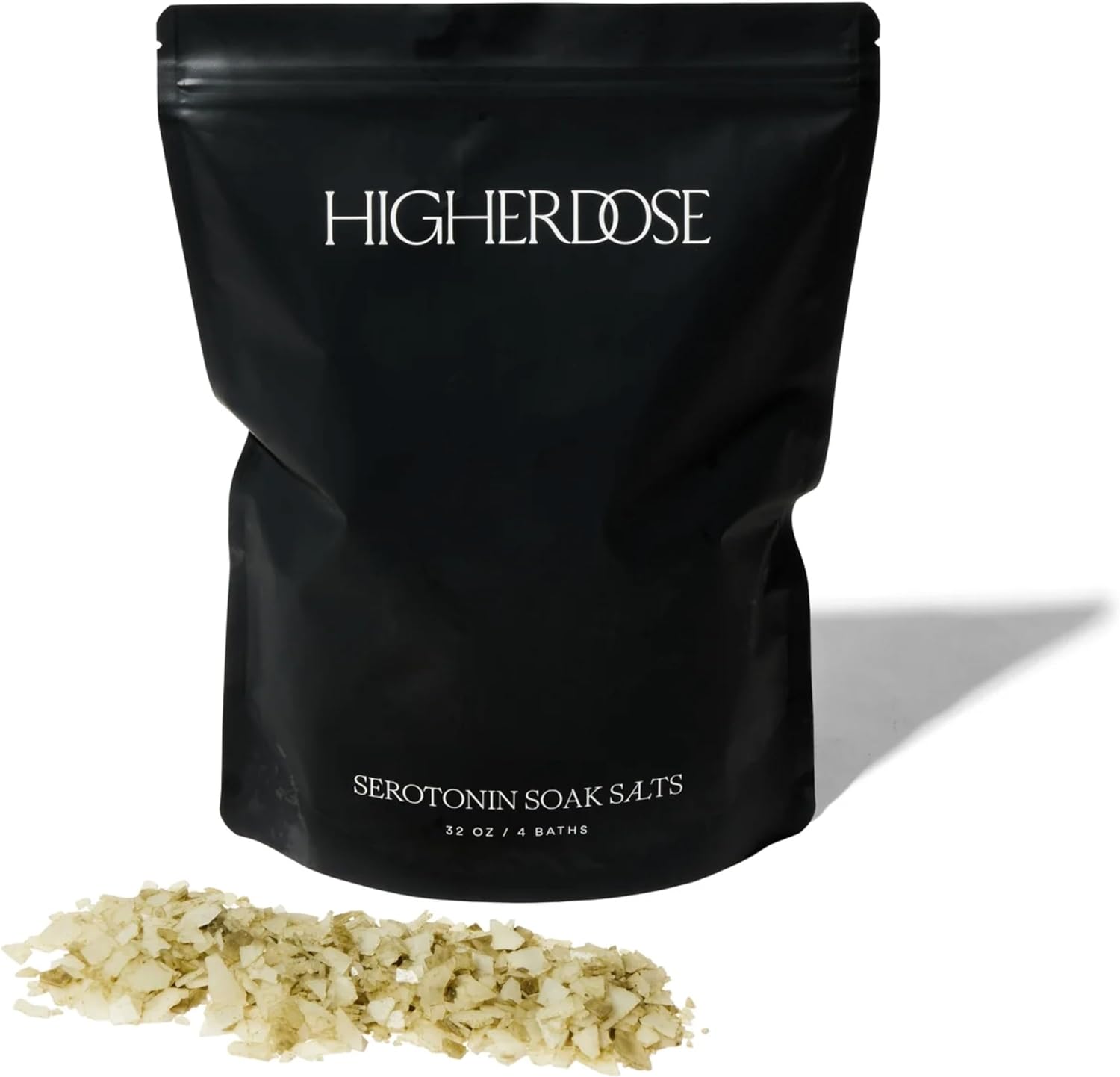 HigherDOSE uses the purest form of magnesium from the Zechstein Sea, French green clay, algae, and here's an interesting one, raw apple cider vinegar to fight inflammation. The essential oil blend of turmeric and palo santo helps intensify the relaxation effect.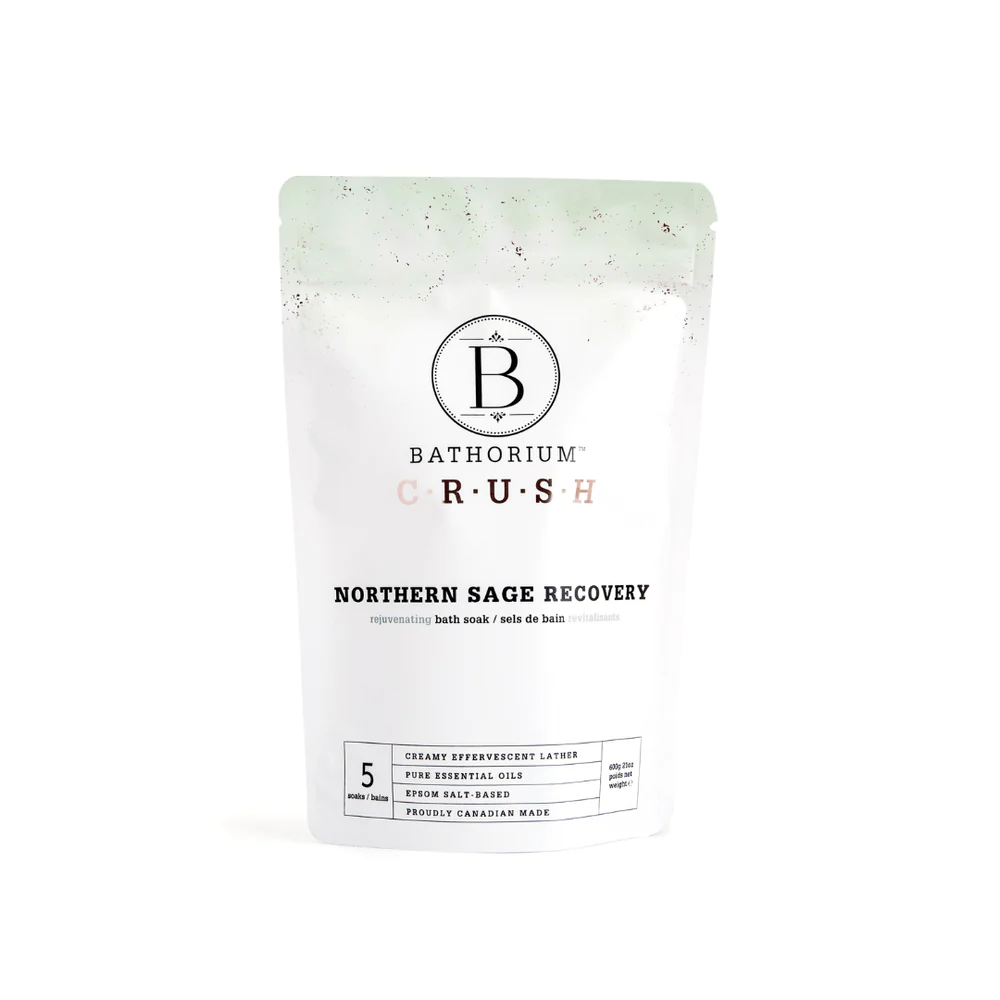 Bathorium is the leading natural bath bomb maker which means they specialize in all things bath. They create the most decadent and nutrient-rich bath soaks you'd be hard-pressed to try to re-create at home. I love the Northern Sage Bath Soak because sage is so clearing and calming. The soak contains a blend of sage, pine, and coriander seed along with Abyssinian Oil and British Columbia glacial clay.
SAVE: Affiliate discount code OBL saves 10%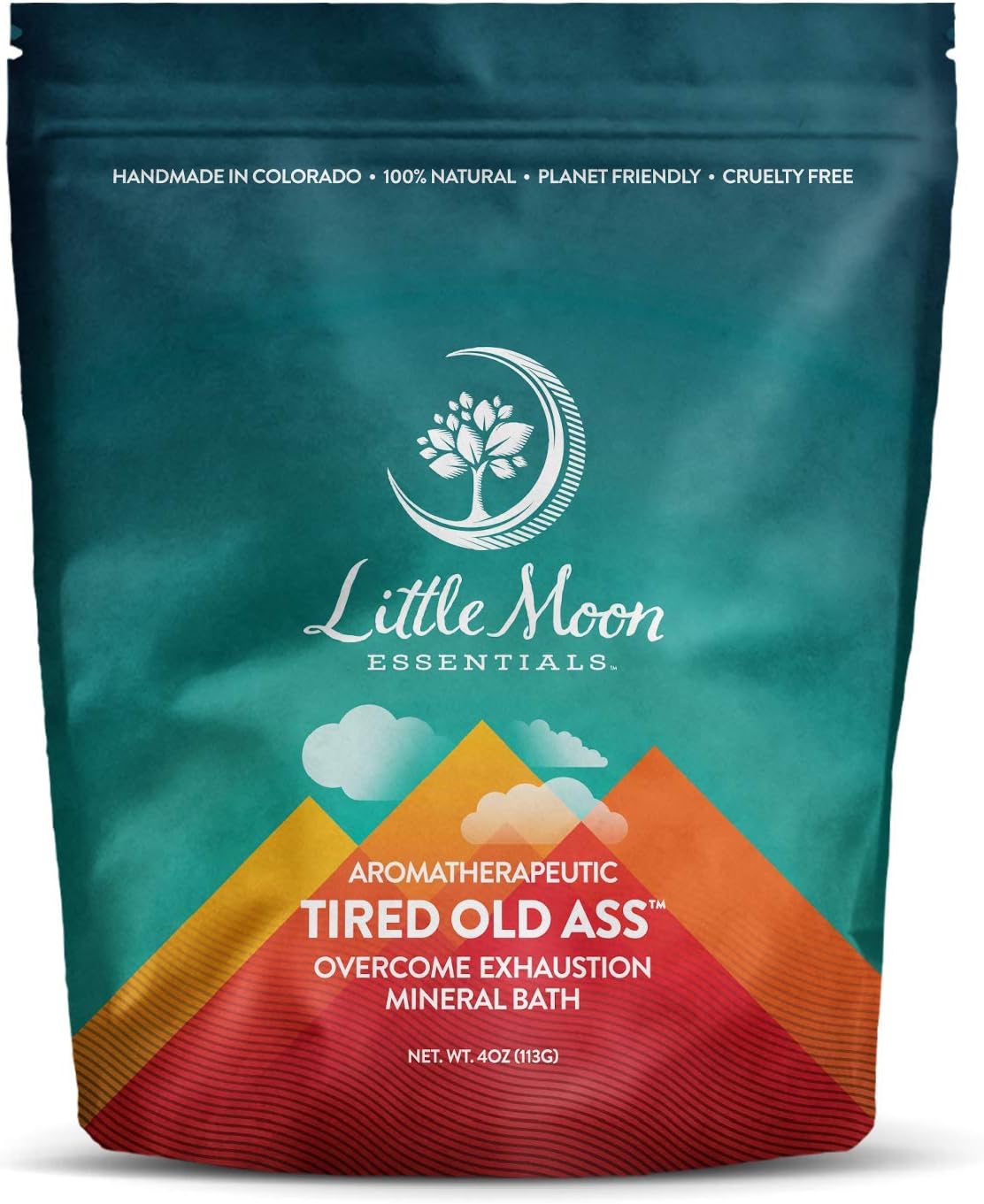 For a budget friendly bath salt under $8, Little Moon Essentials mineral bath salts help rejuvenate your tired old ass, literally. It's made of an epsom salt base and enhanced with Japanese Sea Salt, Rosemary, Vetiver and Peru Balsam.
Ingredients: Magnesium Sulfate (Epsom Salt), Sodium Chloride (American Mineral Salt And Japanese Sea Salt), Eucalyptus (Eucalyptus Globulus), Rosemary Oil (Rosmarinus Officinalis), Vetiver (Vetiveria Zizanoides), Peru Balsam (Myroxylon Balsamum Var. Pererae).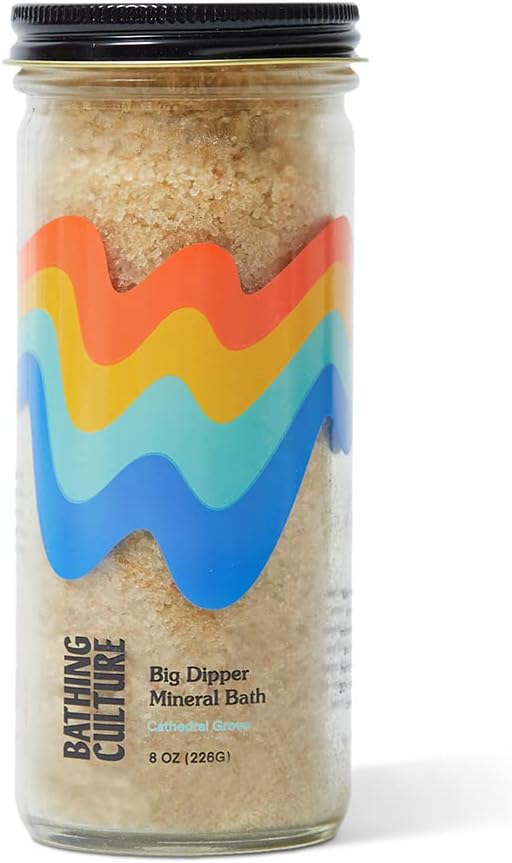 inspired by nighttime dips in the hot springs of California, Bathing Culture Big Dipper Mineral Bath is handmade in San Francisco with a mineral-rich blend of Epsom, Pacific, Dead Sea, and Himalayan Salt. Its deeply calming scent is made of over a dozen pure, essential oils like Oppoponax, Peru Balsam, Ho Wood, Maritime Pine, Frankincense, Vetiver and more.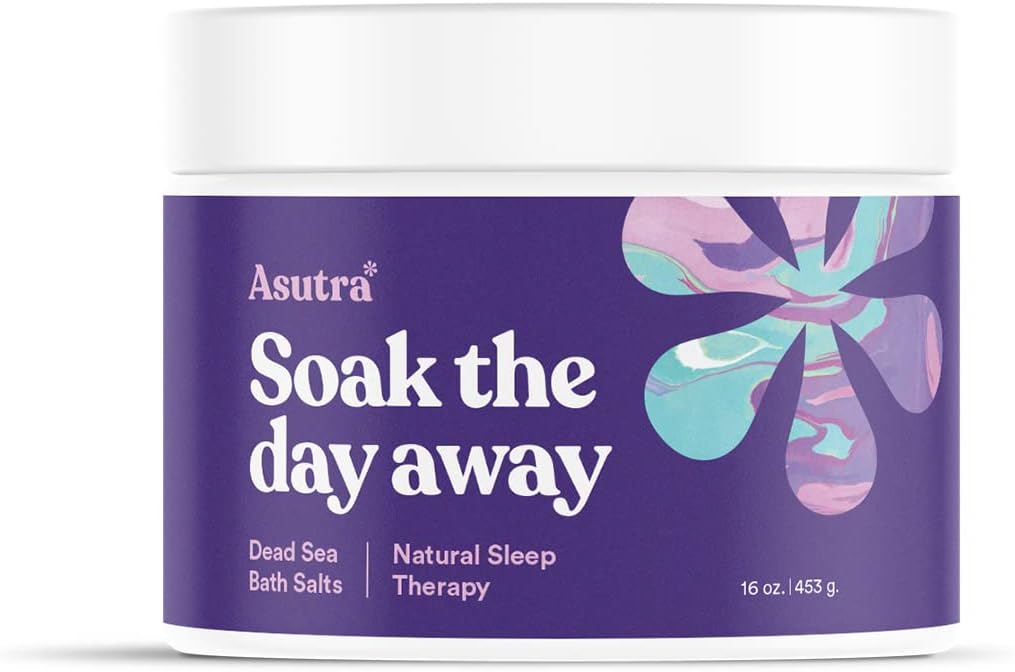 Founded by Vanessa Williams and Stephanie Morimoto, Astra's well-being products are widely available across Target and Amazon so everyone can enjoy wellness luxury at accessible prices. Their sleep therapy products include Soak the day away Dead Sea Bath Salts in various scents and are infused with 100% pure Dead Sea salt.
Ingredients: 100% pure dead sea bath salts, organic lavender essential oil, organic rosemary essential oil, organic ylang ylang essential oil, aloe vera, vitamin e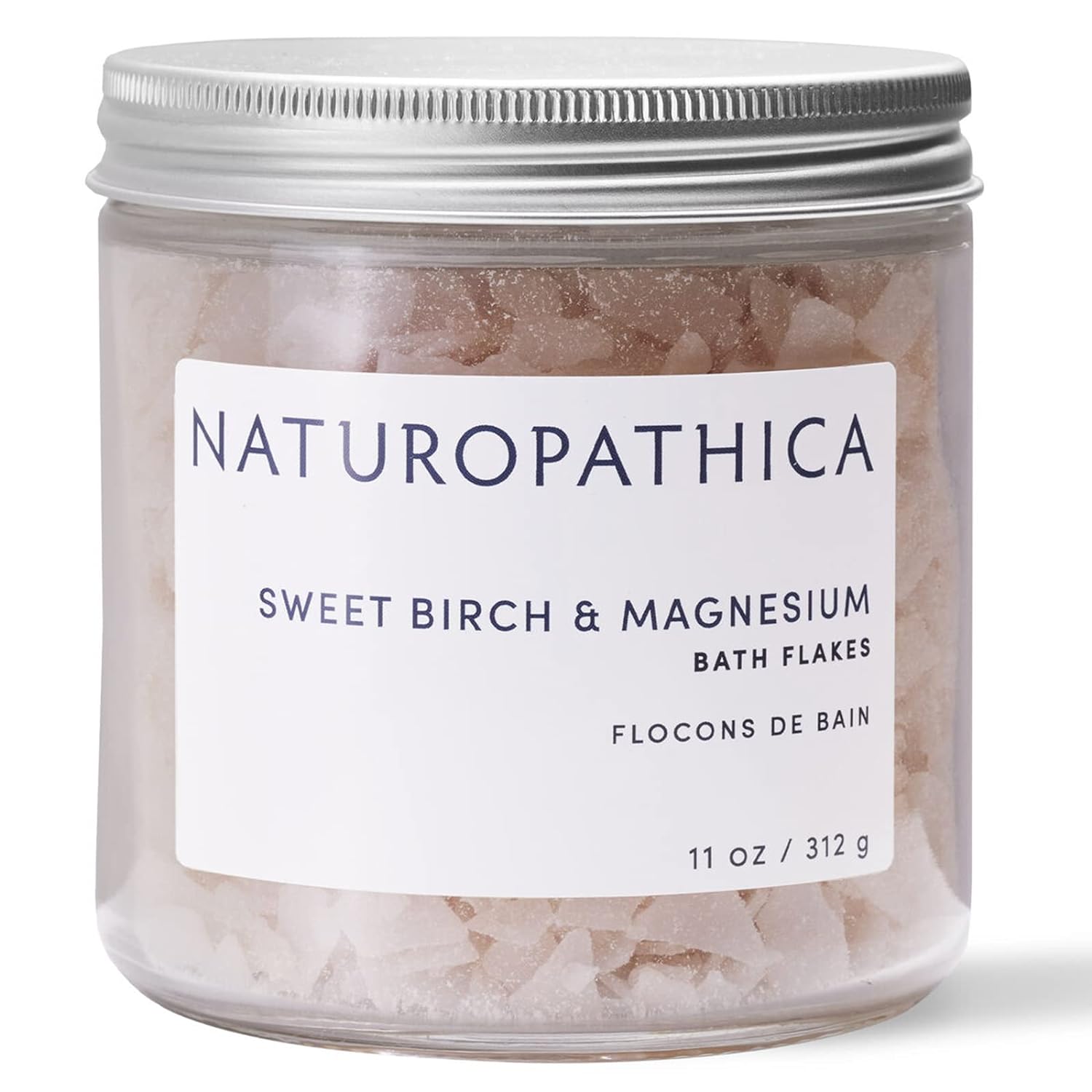 Ideal for yogis and athletes, luxury holistic beauty brand Naturopathica's magnesium flakes help re-invigorate sore muscles and stiff joints.
Ingredients: Magnesium Chloride, Tapioca Starch, Betula Lenta (Sweet Birch) Bark Oil, Linalool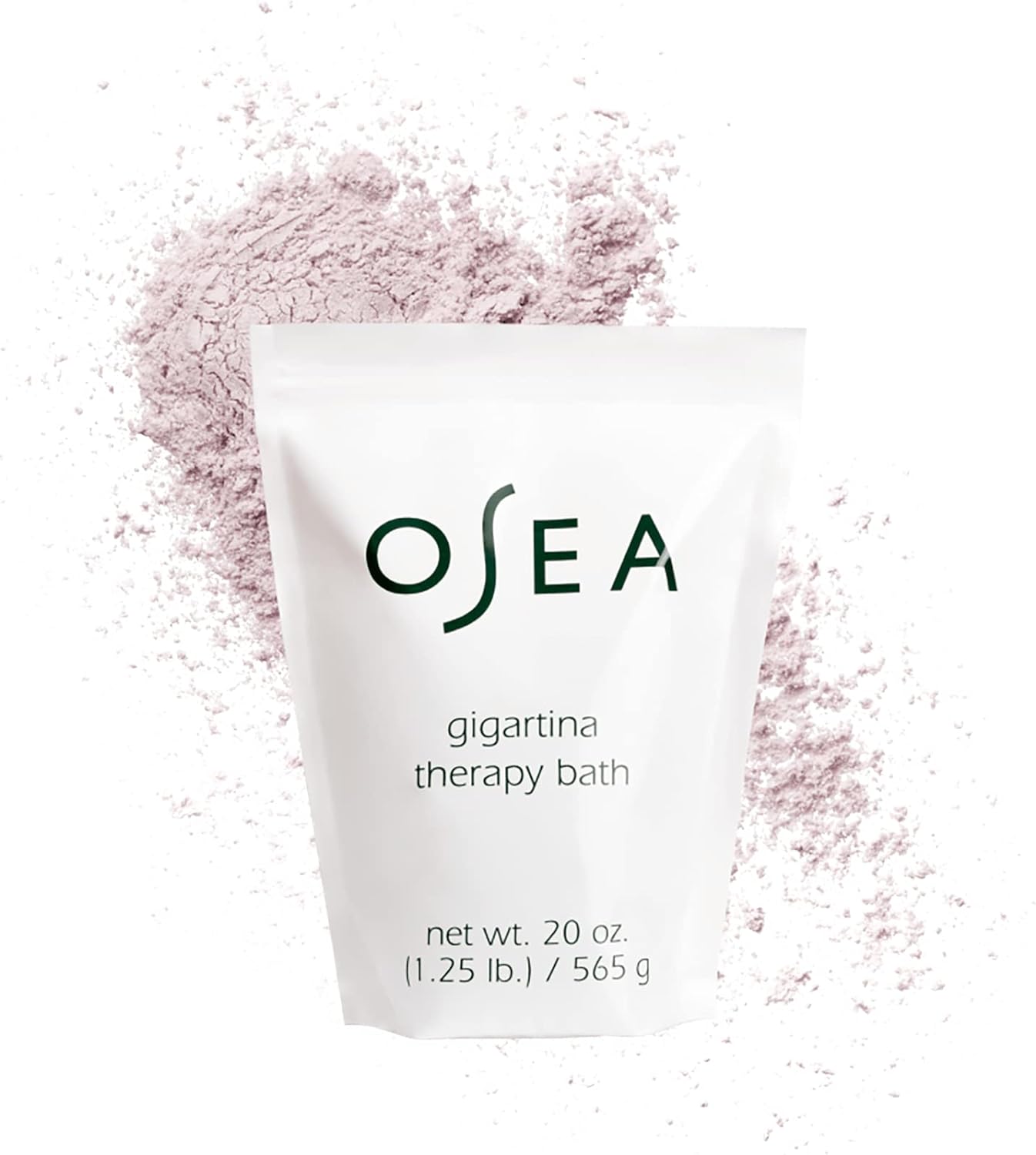 OSEA's seaweed bath soak comes as a soft pink powder that fizzes and foams when activated in water. Its main ingredient is the brand's hero ingredient, Gigartina Seaweed from Patagonia.
Ingredients: Gigartina Skottsbergii Extract, Sodium Bicarbonate, Citric Acid, Tapioca Starch, Disodium Lauryl Sulfosuccinate, Lavandula Angustifolia (Lavender) Oil, Gardenia Taitensis Flower Extract, Cocos Nucifera (Coconut) Oil
SAVE: Affiliate discount code OBL saves 10%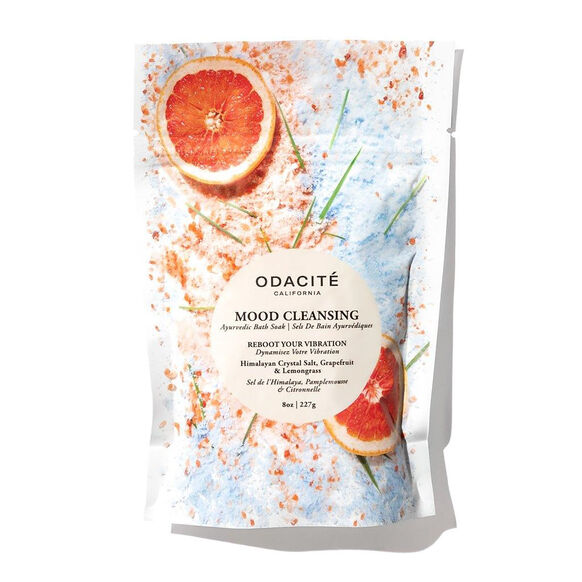 Organic French-Californian skincare brand Odacite's Mood Cleansing Ayurvedic Bath Soak draws on Ayurveda traditions. It's made of detoxifying Himalayan Crystal Salt, Epsom Salt and moisturizing oils infused with invigorating Holy Basil, Neem, Grapefruit, Lemongrass, Turmeric, Seaweed extract, Ivy Gourd and Eggplant.
Ingredients: Magnesium Sulfate [Epsom Salt], Sodium Chloride [Dentritic Salt, Himalayan Sea Salt], Sodium Bicarbonate [Baking Soda], Prunus amygdalus dulcis [Almond*] oil, Citrus Paradisi [Grapefruit*] Oil, Cymbopogon citratus [Lemongrass*] Leaf Oil, Melia azadirachta [Neem] Extract, Coccinia indica [Ivy Gourd] Extract, Solanum melongena [Eggplant] Extract, Aloe barbadensis [ Aloe] Extract, Ocimum sanctum [Tulsi] Extract, Curcuma longa [Turmeric] Root Extract, Corallina officinalis [Seaweed] Extract, Jojoba (Simmondsia chinensis*) Seed Oil *Organic
International: Shop Odacite here
Vertly handcrafts their premium organic hemp products in Northern California. The Muscle Soak Bath Salts contain Dead Sea Salts, Magnesium, slow-extracted Arnica Flower, Clary Sage, Lavender, MSM and 100 mg of hemp to soothe tired muscles, detoxify your skin and help you recover.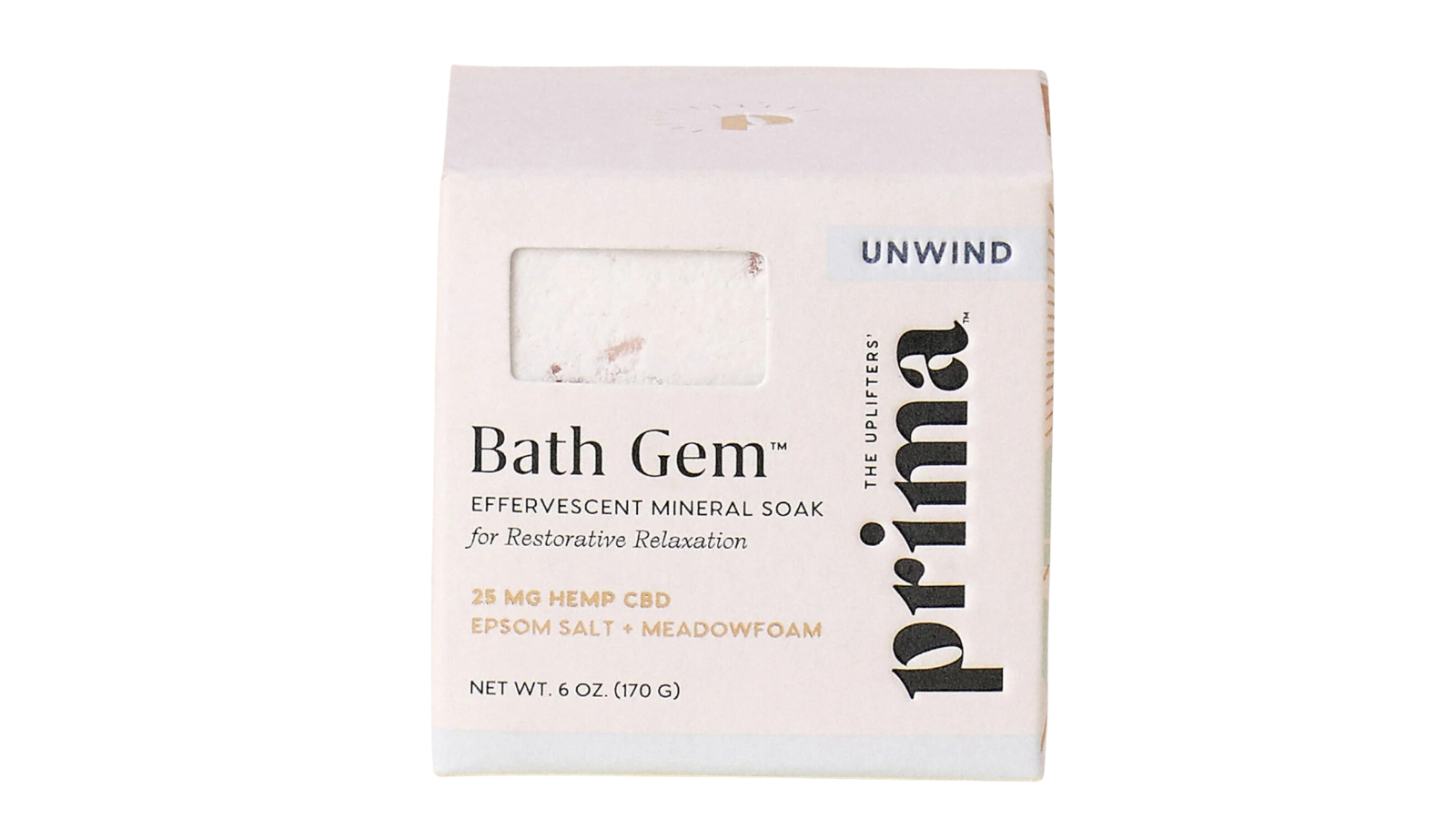 Prima's organic Bath Soak with Epsom Salt & Magnesium comes in bath bomb form and contains 25mg of organic botanical bliss, epsom salt and a blend of eucalyptus, camphor and lavender for the ultimate bathtime bliss.
This soothing bath salt infused with potent magnesium and nurturing florals leaves skin silky, soft, and ready for a night of deep sleep.
SAVE: Affiliate code OBL saves 20%