25 Best Organic Skincare Brands You've Never Heard Of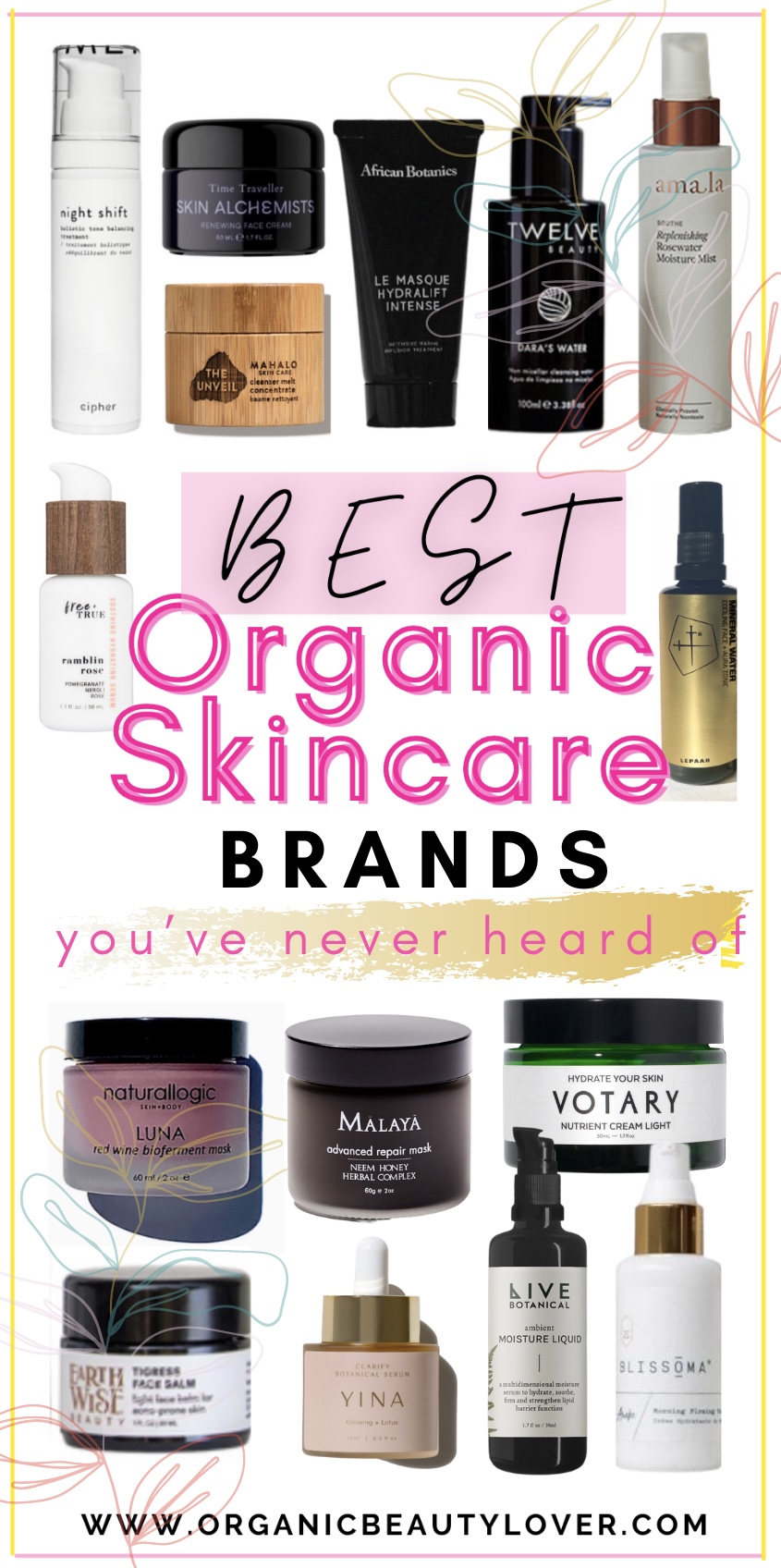 Wondering what the best organic skincare brands you've never heard of are? With the explosion of clean beauty, many organic skincare brands have gone mainstream. You might already know of big names like Tata Harper or Herbivore Botanicals which you'll often find at Sephora stores. Budget organic skincare brands like Weleda and Acure are in just about every Whole Foods and natural foods store. But if these are the only natural skincare brands you know, you're missing out!
Let me introduce you  to the upper echelon of clean beauty. There are so many exquisitely luxurious, sensorial and highly vibrant organic skincare brands that put mass manufactured, white label and green washing brands to shame. These plant-based skincare brands for anti-aging are very much under the radar, quietly crafting each formula into an artisanal masterpiece, creating products in small batches for the highest level of potency and vibrancy.
If you discover these skincare lines, count yourself lucky, because this is where the latest technological advancements in green science meet nature's best ancient treasures. Read on for the best organic skincare brands you've never heard of.

What do all these skincare brands have in common? To avoid having to use the same phrases to describe each of these brands individually, here is what these organic skincare brands have in common:
Organic and wildcrafted ingredients
Obsessive ingredient selection and sourcing
Bioactive and high performance
Artisanal formulas
Mindful of their impact on the planet
Made in small batches for highest potency
Eco-luxe
Plant alchemy meets green science (biotechnology)
Plant-based
Cruelty free
Many of these brands were born from a deep reverence for and desire to connect with nature. When you delve deeper into the stories behind the brands, you'll often find that the founders have spent years of their lives studying herbalism, botany and the alchemy of plants. Some beauty brands are simply more purpose driven than others.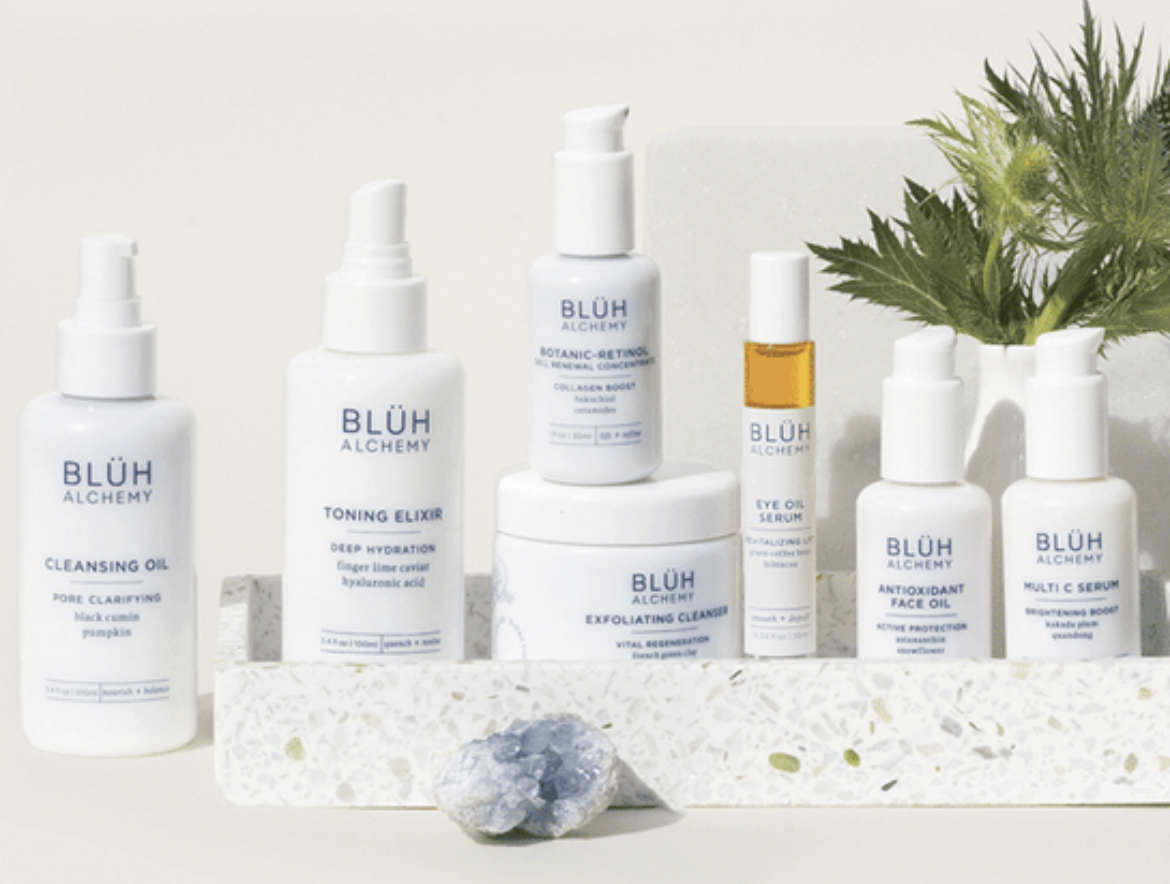 Bluh Alchemy is one of the only companies in the world using the world's first cellular extracted botanicals that allows the full power of the plant's vital actives to be delivered directly to your skin. This cellular extraction is a "cutting-edge extraction process to rapidly harness a plant's complete phytoactive profile, pure, stable and unadulterated as it exists in nature." The end result is natural bioactive solutions with some of the highest concentrations of organic, bioactives ingredients on the market.
Millenia old East Ancient Medicine meets botanical organic luxury at YINA. Created by two female doctors of Chinese Medicine, YINA products contain numerous East Asian medicinal botanicals that you won't find in any other line and are formulated from a deep understanding and lifelong dedication to traditional Chinese medicine. YINA products are made in micro batches for maximum potency in California. YINA also happens to create the best organic sheet mask in tbe indiustry.
SAVE: Code OBL saves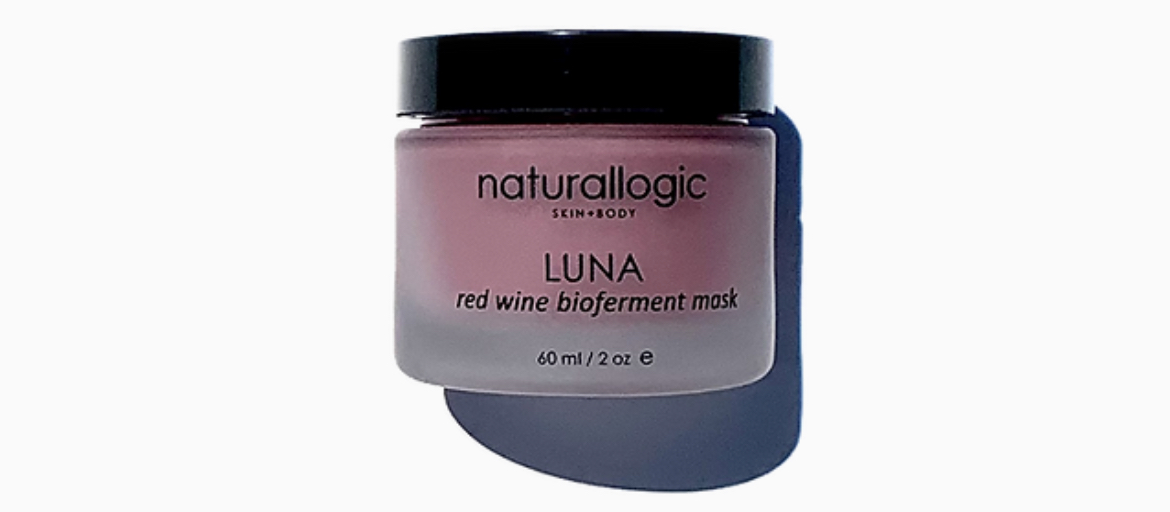 Naturollogic makes luxury holistic high performance skincare for face and body using in-house biofermentations, extracts and oil infusions. The Naturollogic Luna Red Wine Bioferment Mask is so beautifully crafted for intense hydration and luminosity. Naturollogic uses an in-house crafted red wine that takes half a year to produce & harvest. Over the course of several lunar cycles, the enzyme and probiotic-rich grapes ferment, settle beneath the wine, and are harvested at each new moon. The mask is crafted from Nebiolo, Barolo, and Montepulciano red wine grapes, and each batch takes 3-4 days to make to get the ingredients to mix without any emulsifiers, and to get the consistency just right.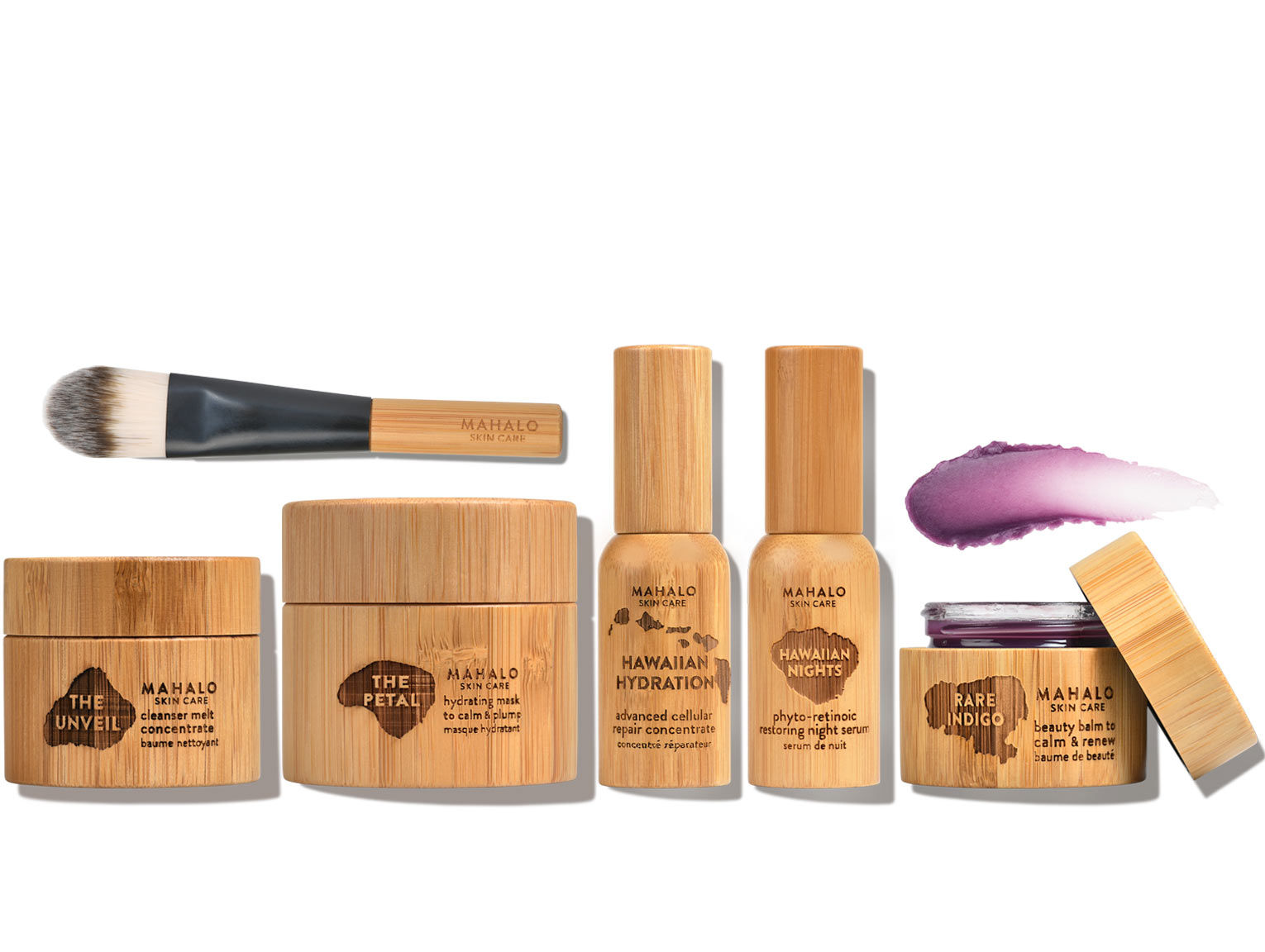 The magic of the islands of Hawaii is an "if you know you know" type of thing. From Kaua`i, Hawai`i MAHALO Skin Care bottles up the magic of Hawaii into artisanal, high-performance skin treatments that target skin inflammations, environmental damage, prematurely aging concerns and offer nutrient-dense support.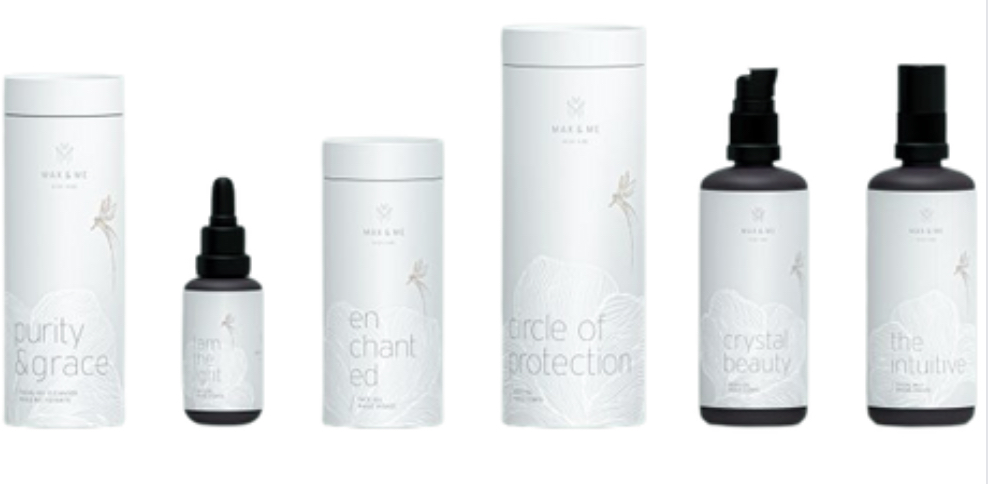 Max and Me is high vibrational organic skincare that pays homage to the highest frequencies of the plant world. They meticulously search the most pristine soils of sacred lands for ingredients with a rare and very high level of vibrancy. Max and Me works with indigenous healers, organic, multi-generational farms and inspiring ingredient experts, sourcing from a very small handful of growers worldwide that are passionate, dedicated and holistic. The vibrancy of an ingredient is nurtured by the subtle energies of the land, the cosmic forces and by the practices of the people who harvest each ingredient. If there are two products you must try from Max and Me it's The Intuitive Face Mist and Circle of Protection Body Oil.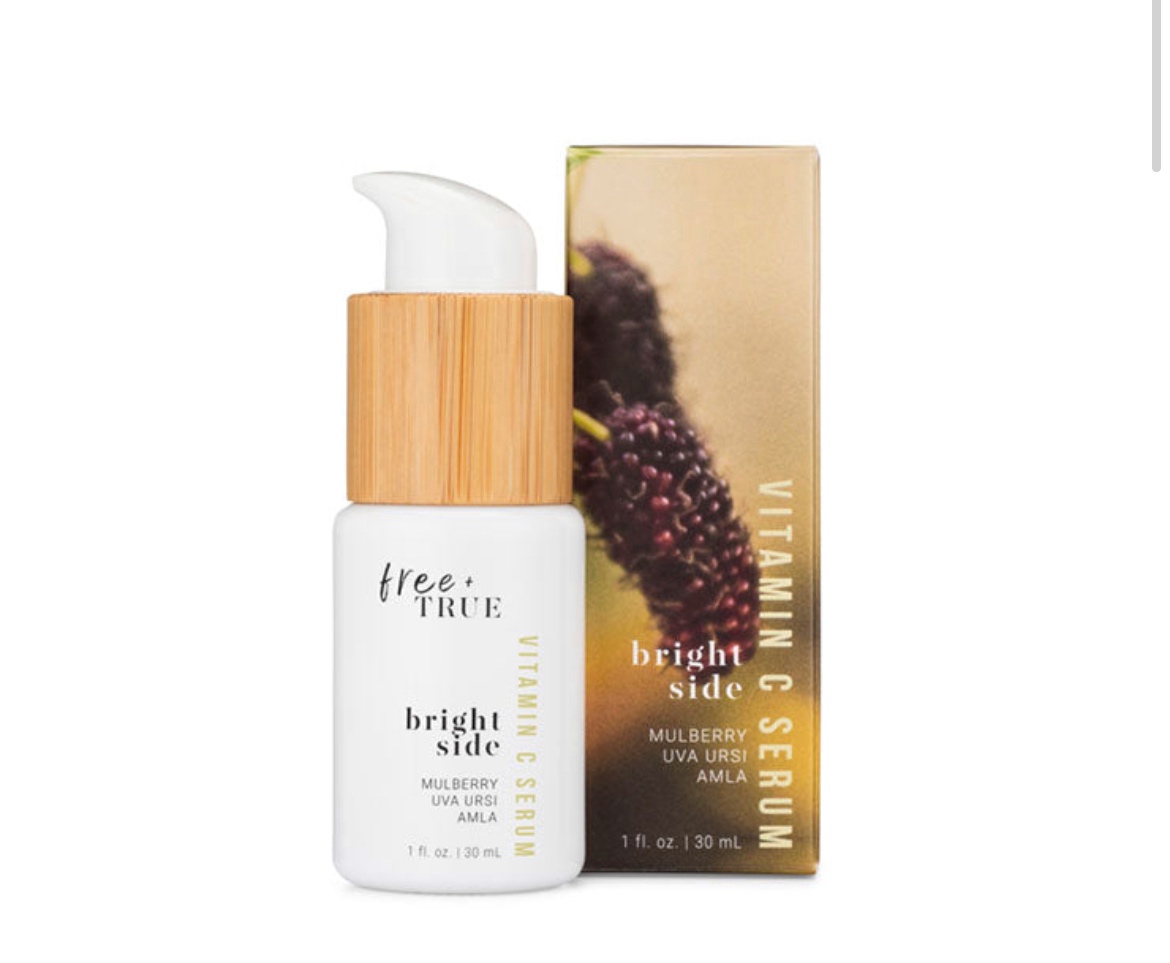 Voted Best Organic Skincare Brand in 2022 by the Beauty Shortlist Awards, Free + True Skincare is a line of 8 products uniquely formulated in California using locally grown botanicals and boosted with high tech, clean ingredients. Free + True was founded by an esthetician who saw that more clean alternatives fit for spa use were needed.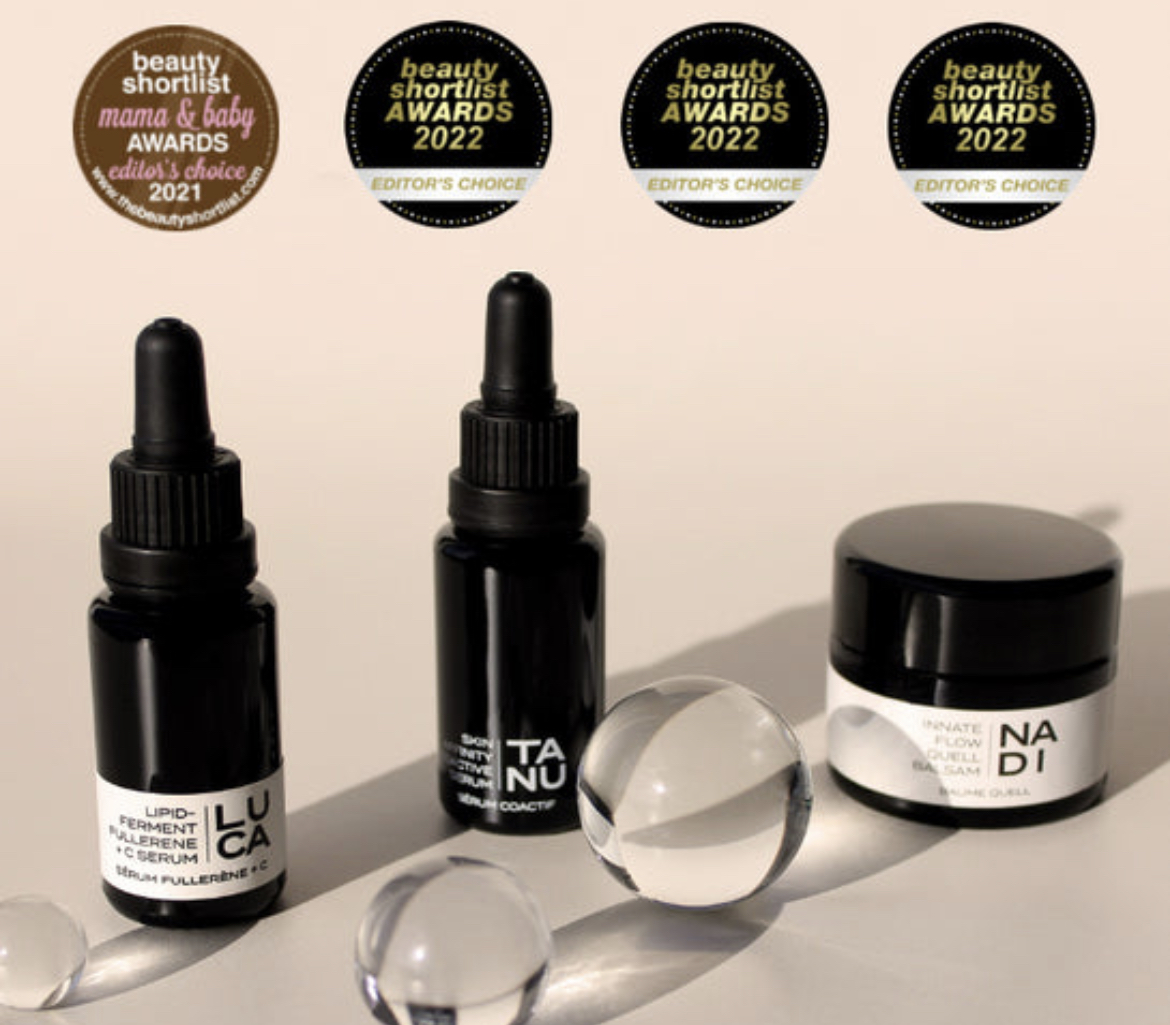 Fifty7 Kind line of three products uses sustainably sourced, botanical ingredients sourced directly from cooperatives in remote regions around the world. These cooperatives support the local communities by providing fair trade options or employment, ensuring farming methods used are sustainable. The Nadi Innate Flow Quell Balsam contains two separate infusions that take at least 3 months to prepare. Among many exquisite ingredients, the balm contains Murumuru & Kokum butters, Tamanu & Black Cumin oils, Ashwagandha, Hawthorne Berry, vegan Ceramides, and Copaiba resin.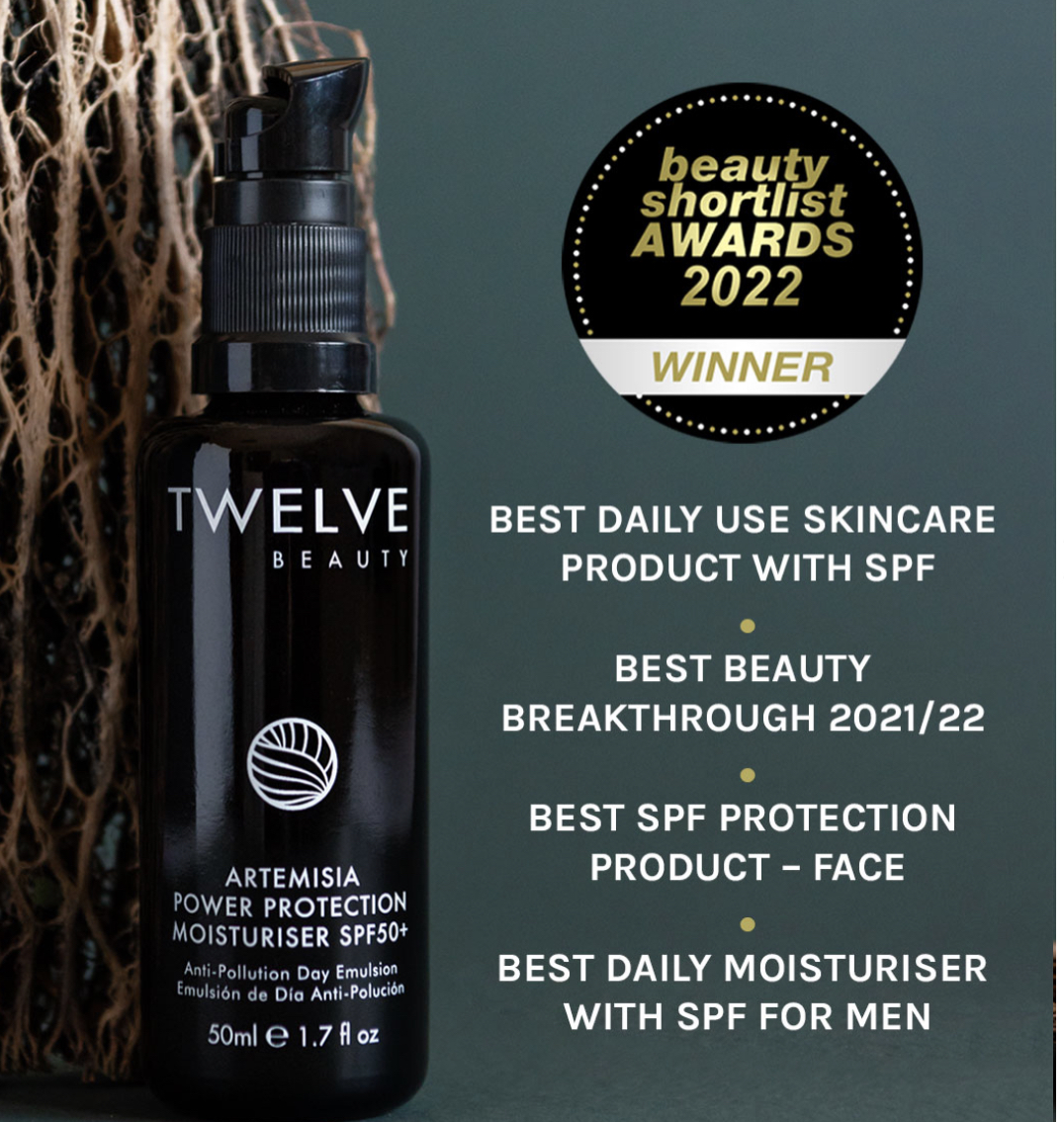 Twelve Beauty founder Pedro Catala has the most extensive experience and qualifications I've seen in a beauty brand founder. After obtaining his pharmacy degree, he then spent another four years studying a postgraduate diploma in the department of botany at the University of Valencia. He THEN completed a Master's degree in the Science and Technology of Cosmetics at the University of Siena, Italy in 2007 AND a PhD in Natural and Formulation Technologies.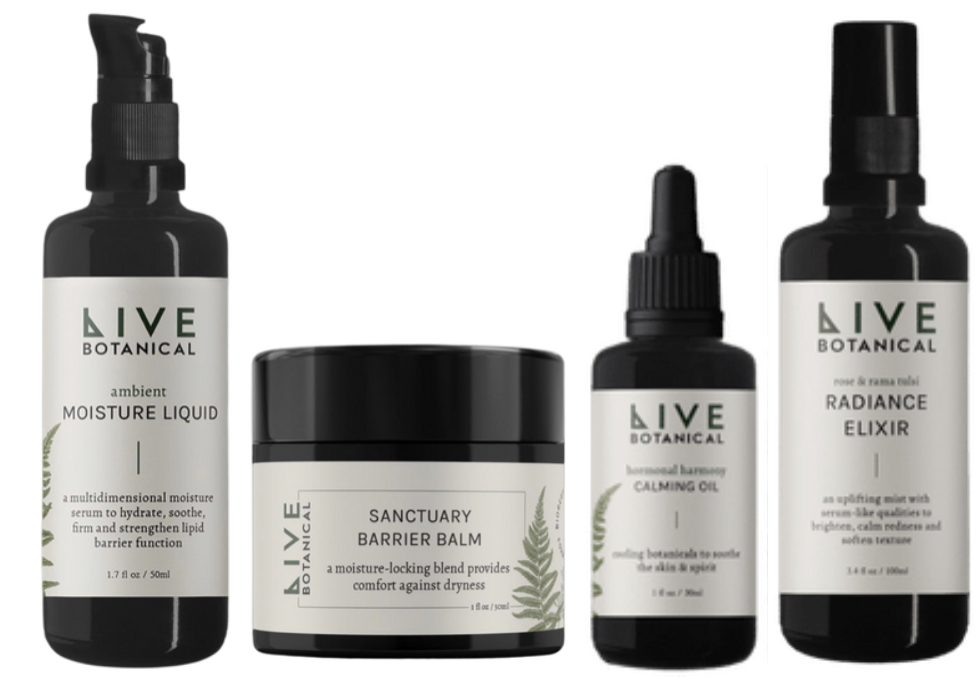 Traditional herbalist formulas with a scientific approach, Live Botanical sources the most vibrant, regionally grown, and ethical ingredients primarily in and around the Pacific West, including their own micro-garden in Oregon.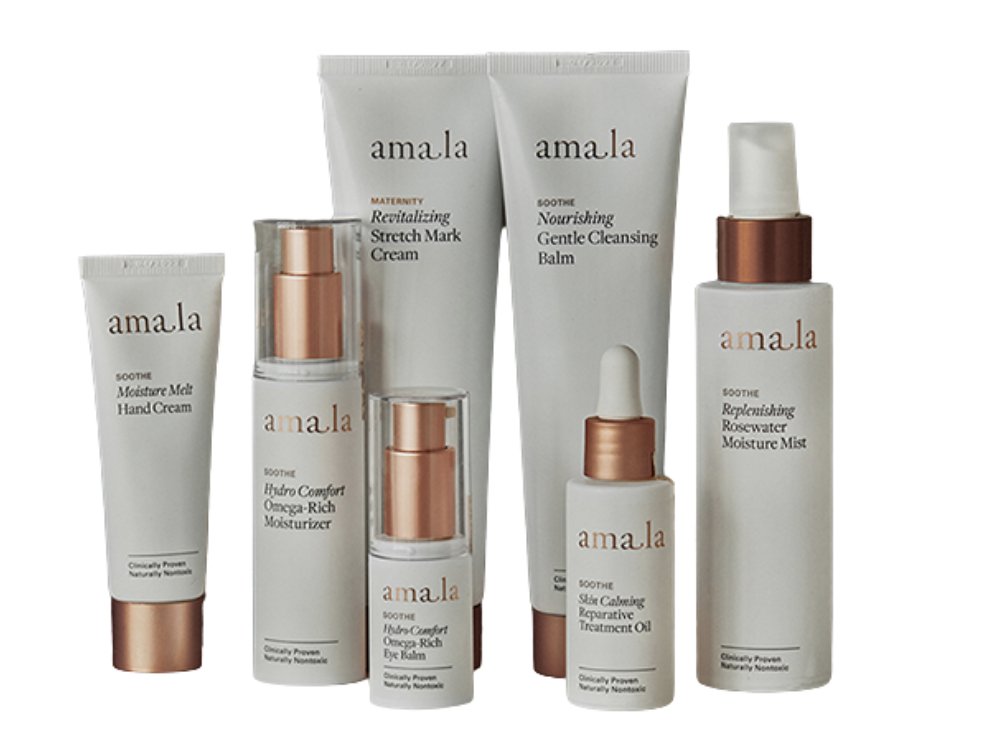 Amala is a luxury organic skincare line that's almost on par with clinical grade skincare. Amala Beauty uses traceable whole plant ingredients boosted by bio-active compounds and preserved using fermentation technology. They are backed by German biochemical engineering and handcrafted in small-batches. Slow artisanal Beauty meets science.
SAVE: Affiliate discount code OBL saves 15%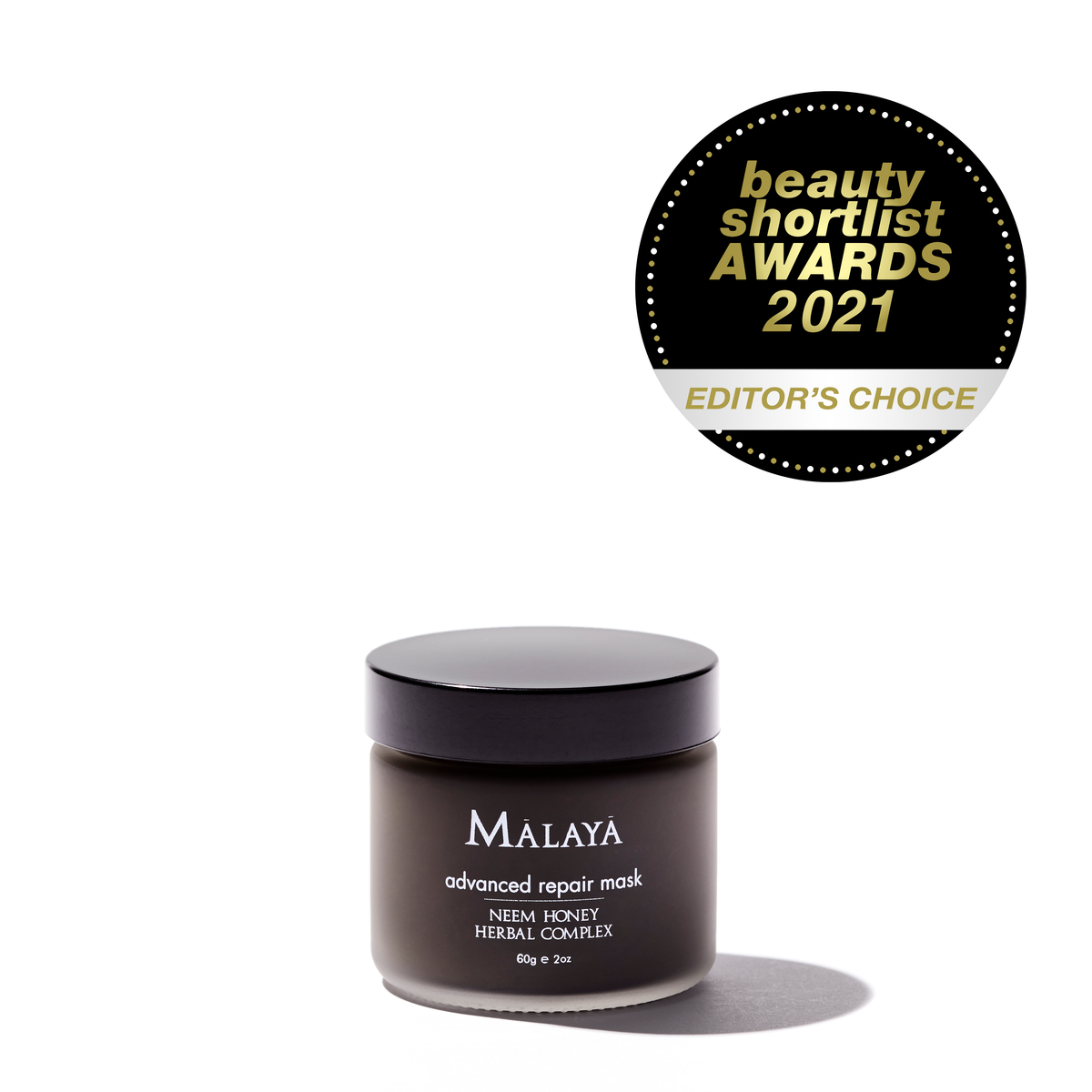 Malaya Organics uses only organic botanicals and advanced natural actives. Their formulas feature only the highest quality, ethically sourced ingredients meticulously selected from around the world: taigas of Siberia, forests of the Amazon and India, deserts of Morocco, and the plains of North America. These botanicals are consciously sourced, preserving the native ecosystems, supporting local economies and contributing to sustainability practices. Malaya Organics Advanced Repair Mask is one of the best organic masks ever and so under the radar.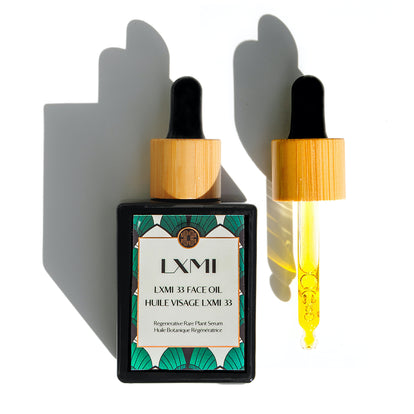 LXMI scours the world for rare, potent botanicals that are hard to source and don't make it into mainstream Skincare like Ugandan Vanilla and Hibiscus Africana. LXMI sources from low-income women's cooperatives, pay living wages, and help conserve wilderness areas via smart incentives. LXMI uses a rare sub-species of shea that grows wild in the Nile River Valley called Vitellaria Nilotica that's packed with Vitamin A, E + K, high levels of essential fatty acids (+25% compared to regular shea), and catechins, the same antioxidant found in green tea.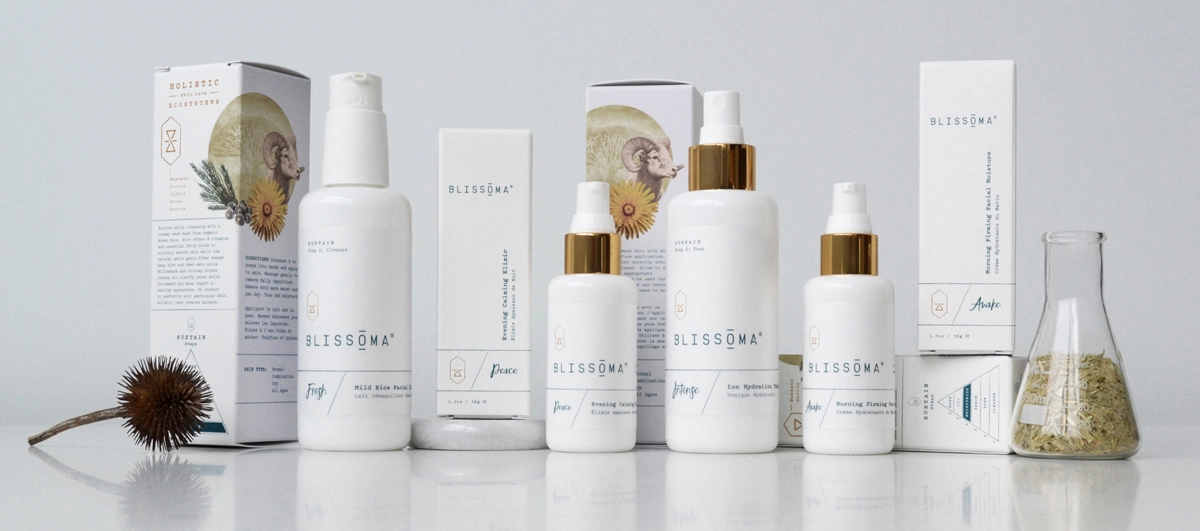 Combining cutting-edge chemistry with traditional herbal knowledge, Blissoma is known for their fresh, healing and holistic skincare. The all-natural, organic skincare line sources their ingredients from local farms or extracts their own herbs themselves at customized potencies to create the most efficacious products possible.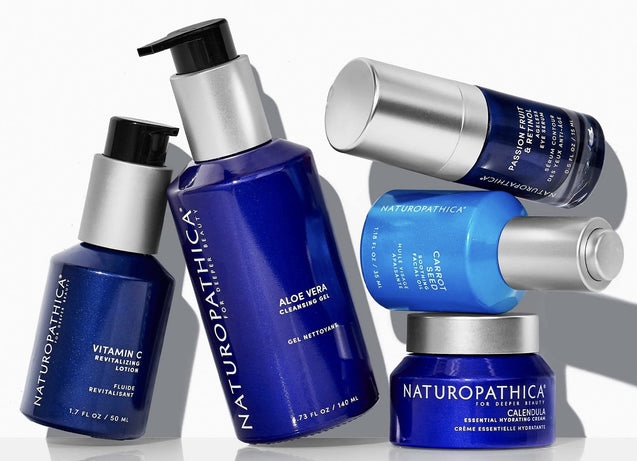 Creates in 1995, Naturopathica has been around a long time, but you probably have never heard of them unless you run in beauty circles or have seen their flagship locations in New York City. Naturopathica is a combination of herbalism, naturopathic medicine, and holistic wellness. Each ingredient is meticulously vetted and formulas can also include clean cosmeceuticals for high efficacy.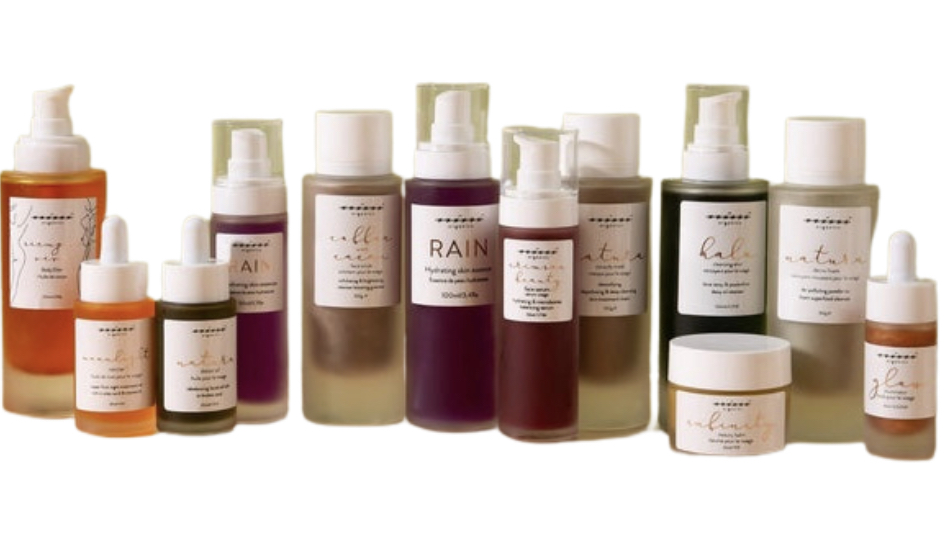 100% natural and organic vegan skincare line Nini Organics uses ethically sourced, mostly raw, active ingredients to ensure your skin is treated with the most nutrient dense vitamins and minerals. Nini products are handmade on a small scale that allows them to have 100% control over quality.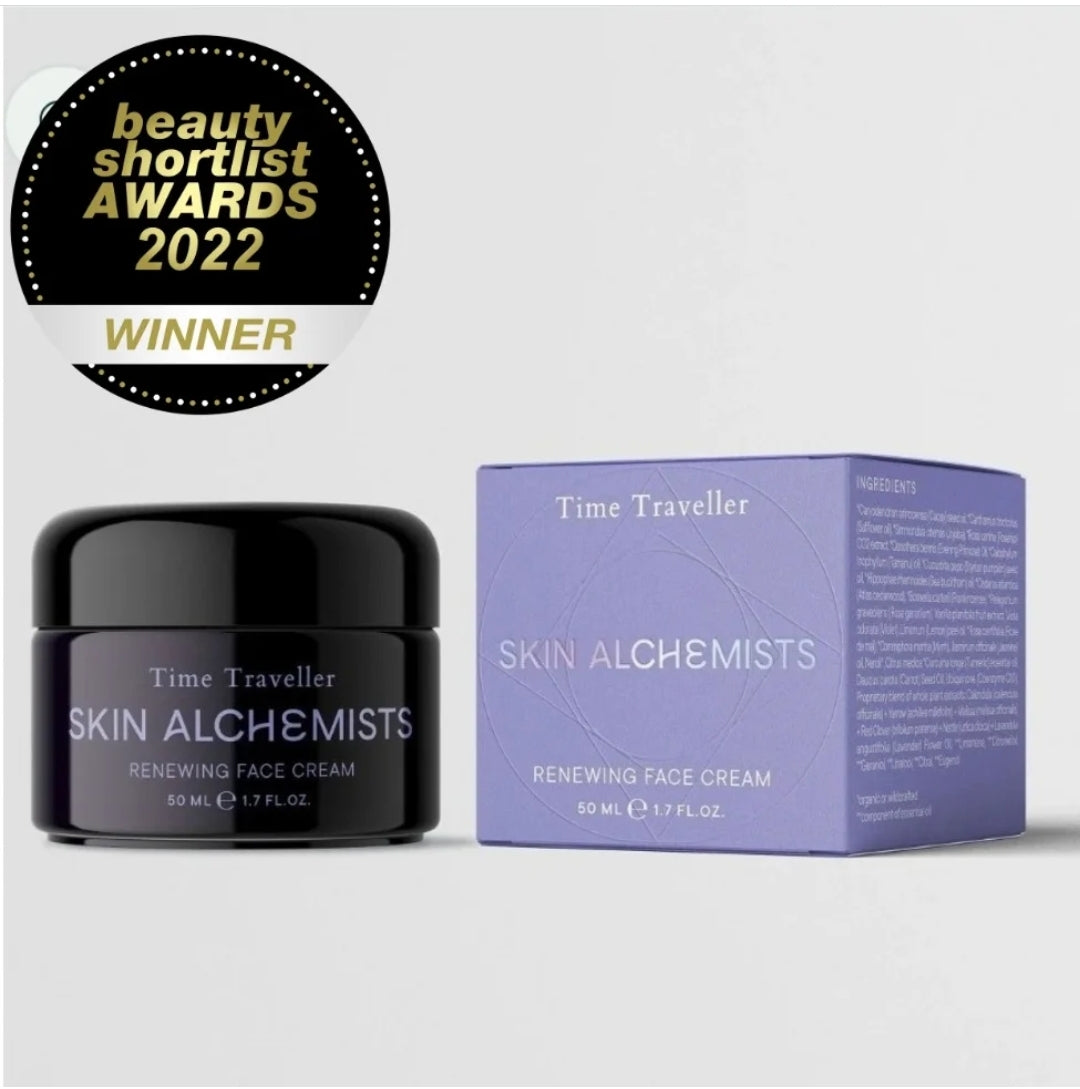 Skin Alchemists creates luxury organic skincare with plants inspired by St Lucia. They only have 3 skincare products but are already award-winning. Skin Alchemists is led by centuries old wisdoms using the holistic benefits of plant medicine and ancient traditions of alchemy.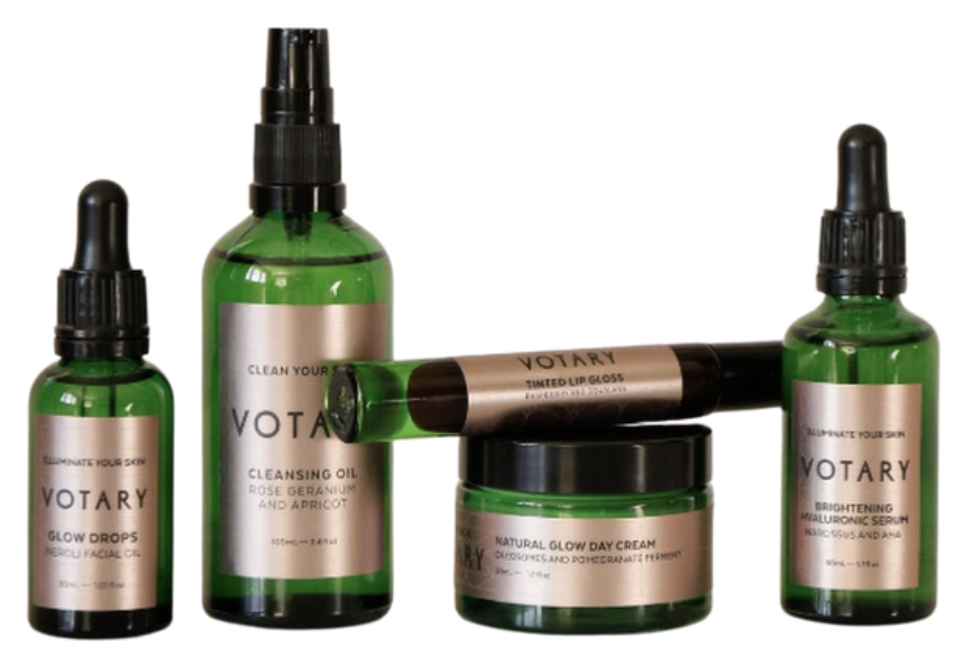 Made in small batches in the UK, Votary Skincare is a luxurious British brand that caters to sensitive skin and uses super seed oils at the heart of each of its products. If you have oily, combo or sensitive/reactive skin, Votary is a line to put on your radar. Adored by the the likes of Duchess Kate, Votary cleansing oils, facial oils, creams, masks and powerful serums are elegantly formulated, effective and gentle.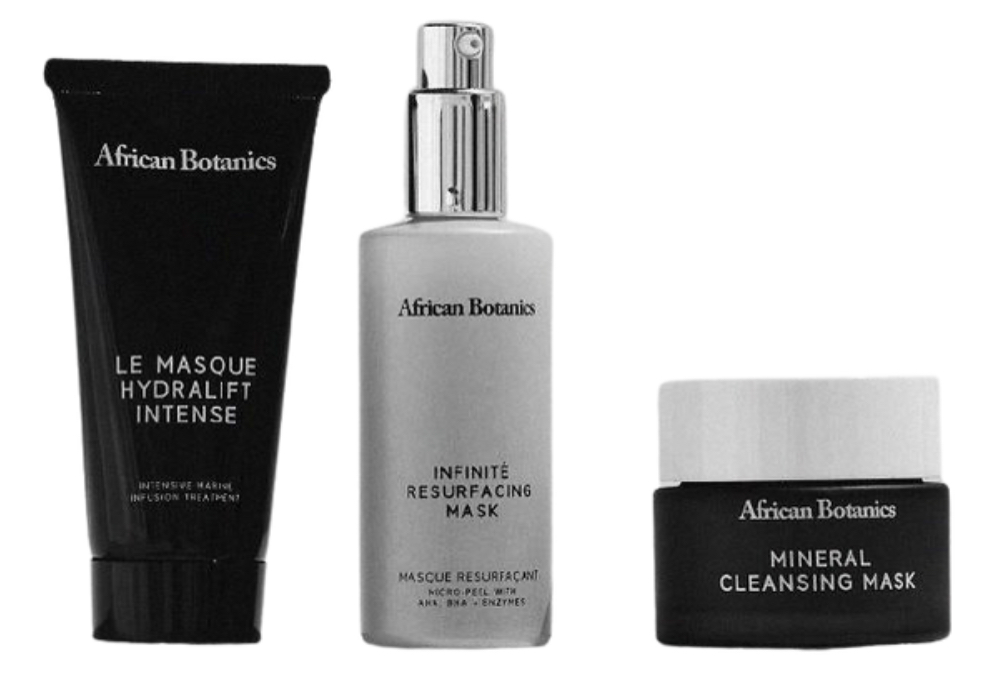 African Botanics uses South Africa's unique ingredients, raw materials, and active plant extracts in its sleek line of skincare and bodycare products. They are committed to only using sustainably harvested wild-grown ingredients from unique hotspots. African Botanics' plant extracts, seed oils and unique minerals originate from every part of Southern Africa: the desert, the sea and the land. South African brand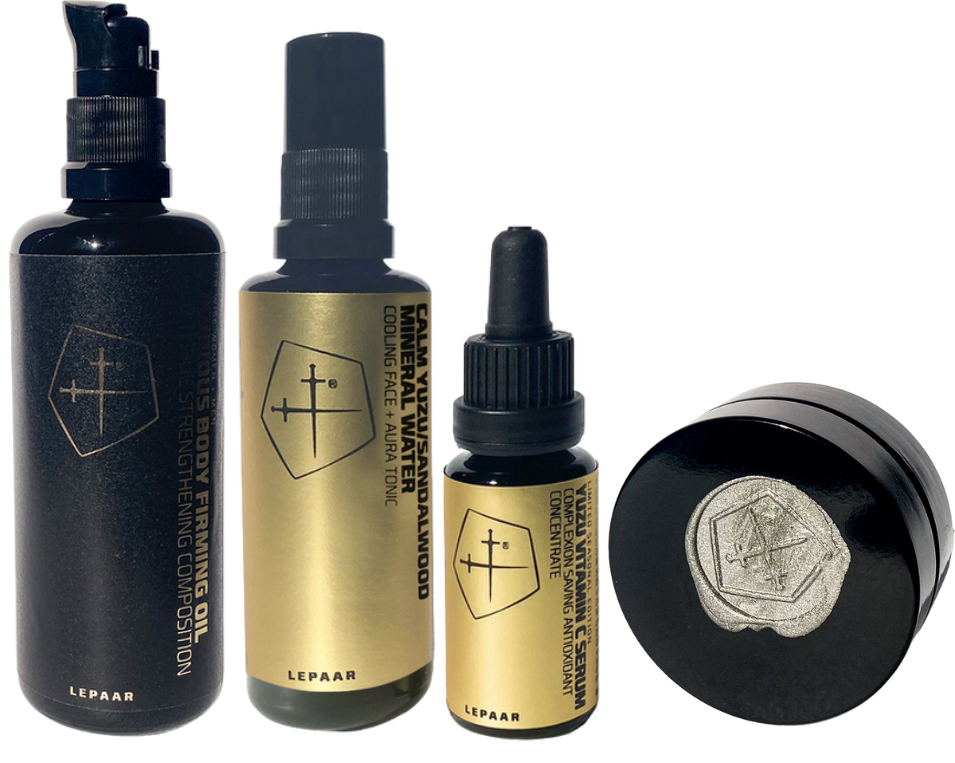 Lepaar makes complex, naturally active, synergistic compositions that are formulated with sun-infused whole plant extracts, minimum intervention seed + fruit oils and pure minerals. Lepaar products are Small-batch composed and hand-blended under a full and new Moon following biodynamic principles, natural processes and reverence for ancestral wisdom.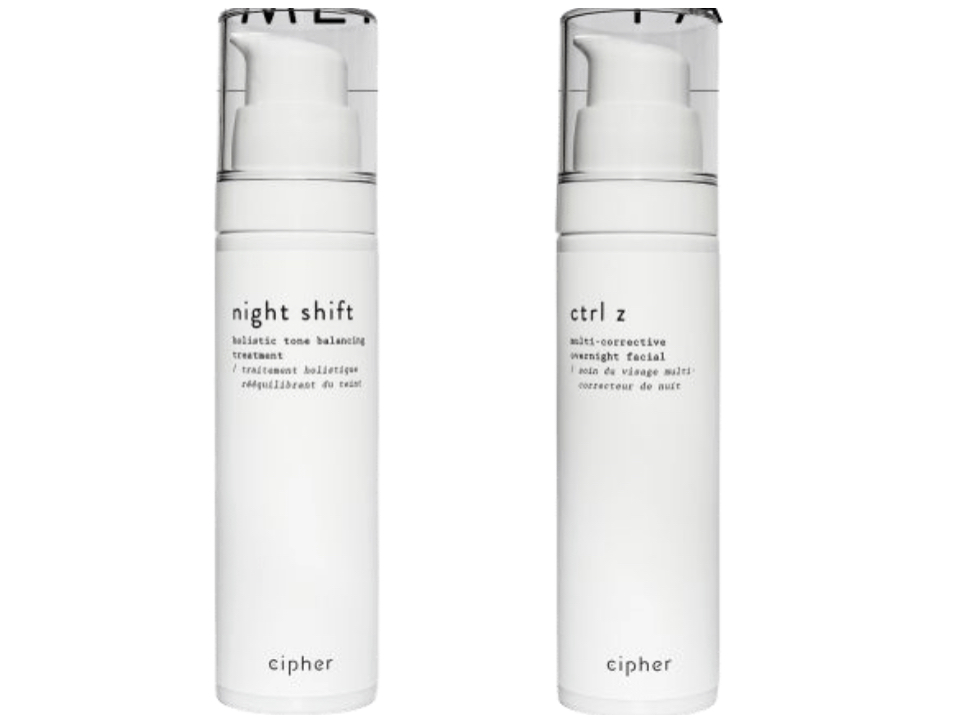 Cipher Skincare uses a holistic, streamlined approach to skin wellness by leveraging ingredient synergies in ways never explored before. Each elegantly formulated product is uniquely suited to target multiple skin concerns simultaneously and inspired by innovations in dermal science + biotechnology, the best of nature's offerings, and clinically proven results.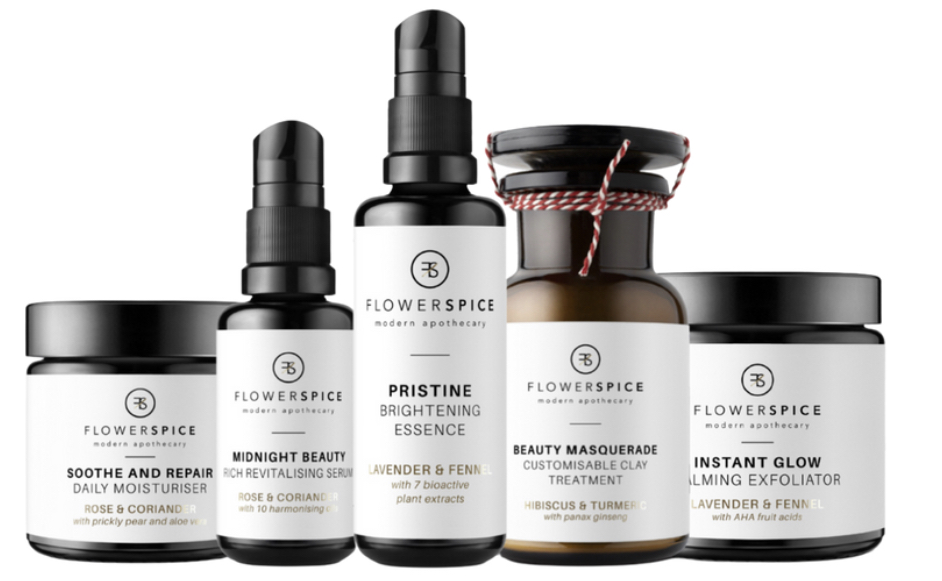 Flower and Spice uses 100% natural and organic ingredients, with each one coming from 22 years-long partnerships with small farmers and suppliers from over 45 countries throughout the world. Each partner is known in person and shares strong ethical values and fair trade practices wherever possible. Flower and Spice is formulated in The Netherlands, manufactured in Switzerland and distributed from Slovenia.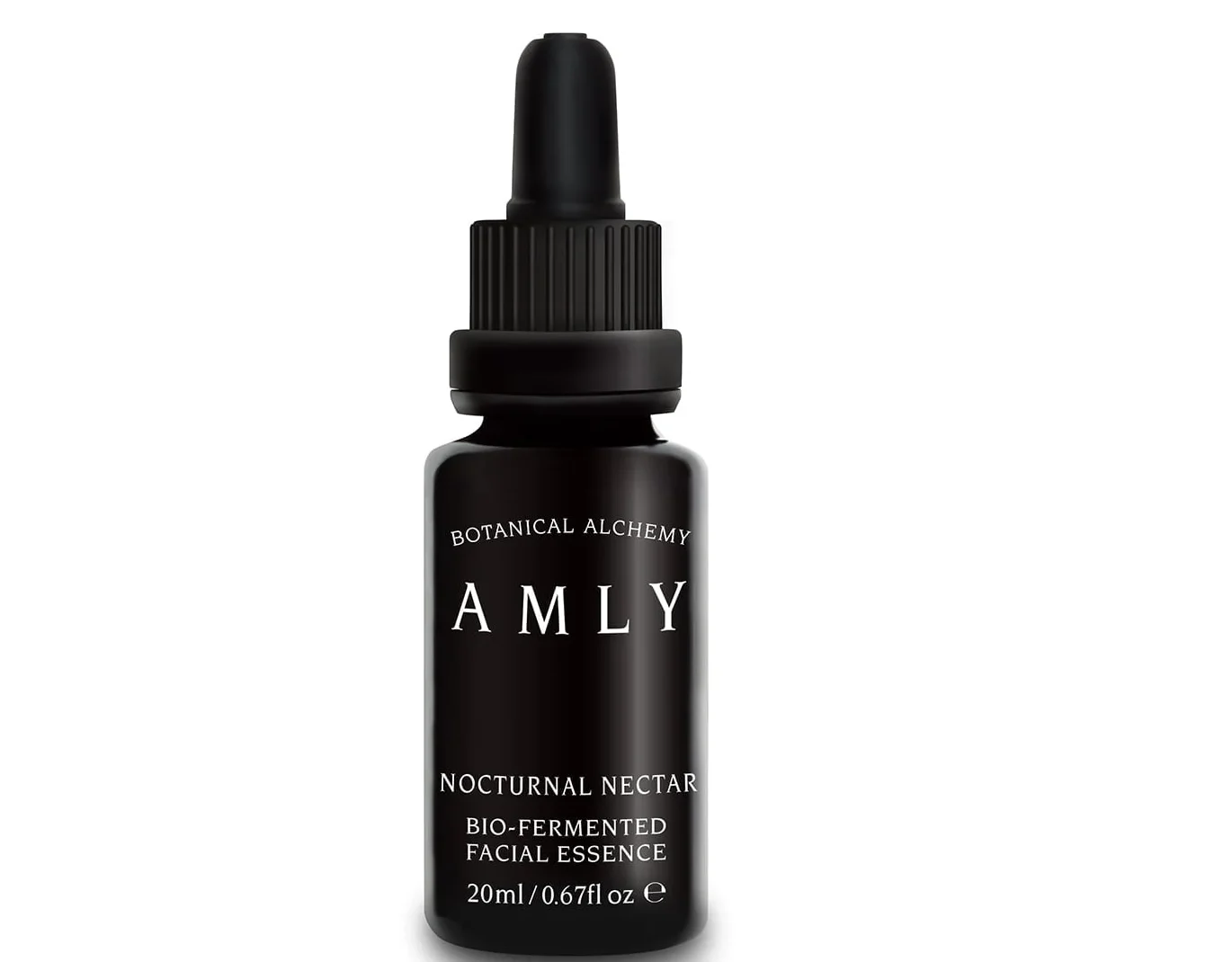 AMLY is a British skincare brand that combines nature and age-old wisdoms with leading bioactive intelligence. Created in 2015 Amly products utilize the unique botanical makeup of the founder's organic farm in the English countryside. Combining their expertise in holistic therapies, AMLY shares the aromatherapeutic and bioactive goodness of the farm's wildflower meadows, ancient woodland and hedgerows in thoughtfully-crafted products and mindful rituals.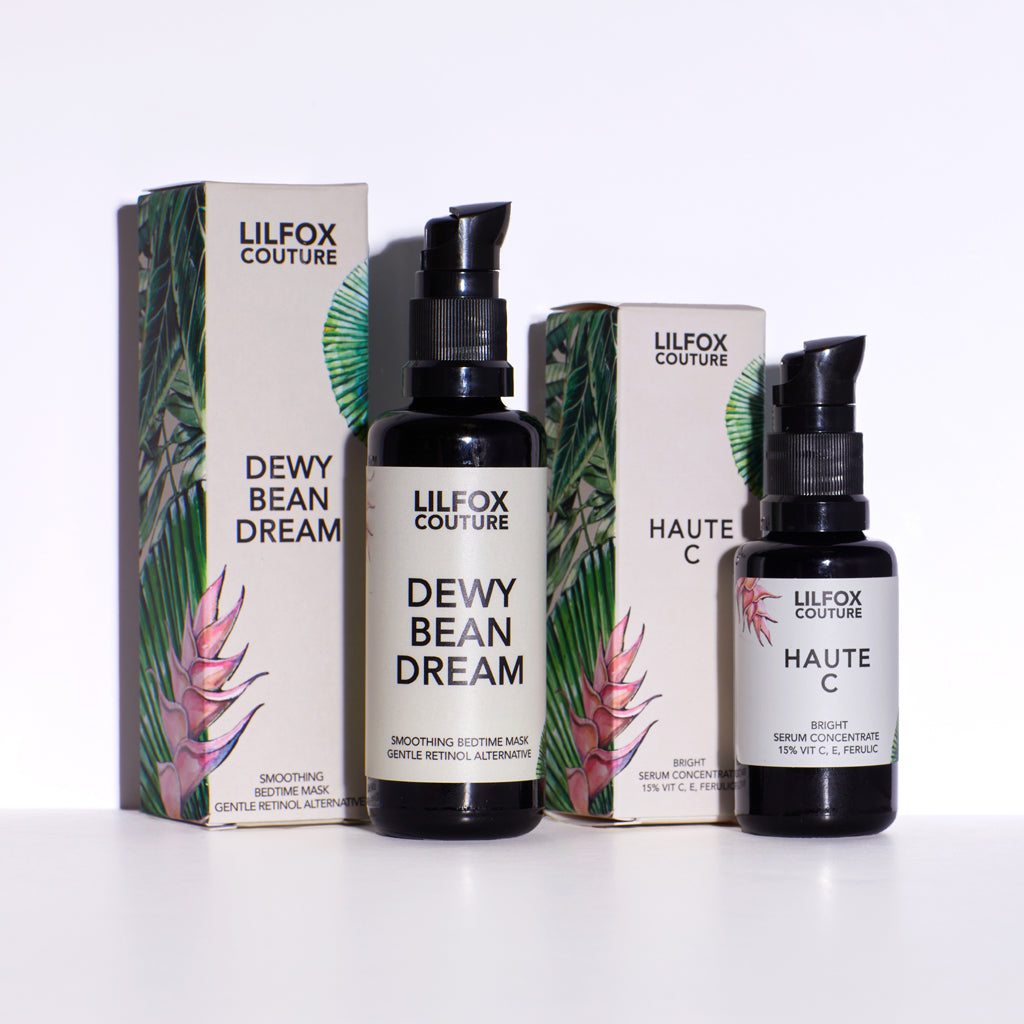 Lilfox blends organic oils, unrefined butters, rare earth clays and high vibration hydrosols with aromatic essential oils, moon-charged crystals and vibrant plant energies. Their plant potions are then enhanced with generous concentrations of clinically proven actives that enhance the potency and performance of the formula. Lilfox skincare seeks to provide you with an immersive experience full of out-of-the-ordinary aromatics and textures.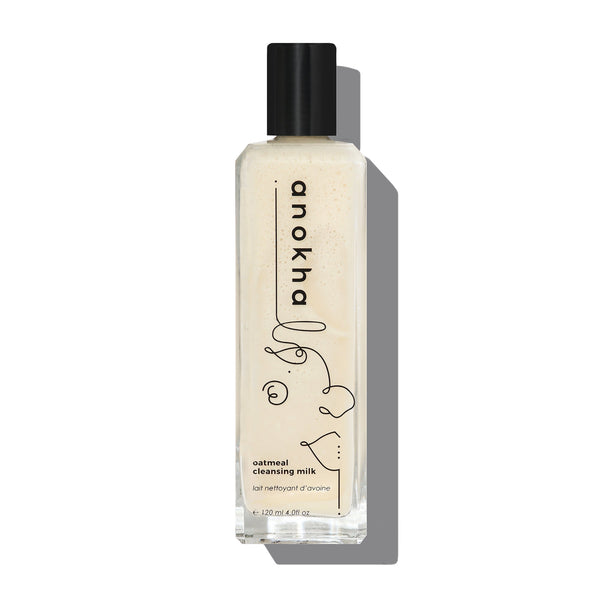 Extremely indie, anokha is a hidden gem of a green beauty brand. Anokha was founded back in 2008 by board-certified plastic surgeon Nina S. Naidu, MD FACS, and their formulas are based on extensive clinical and laboratory research.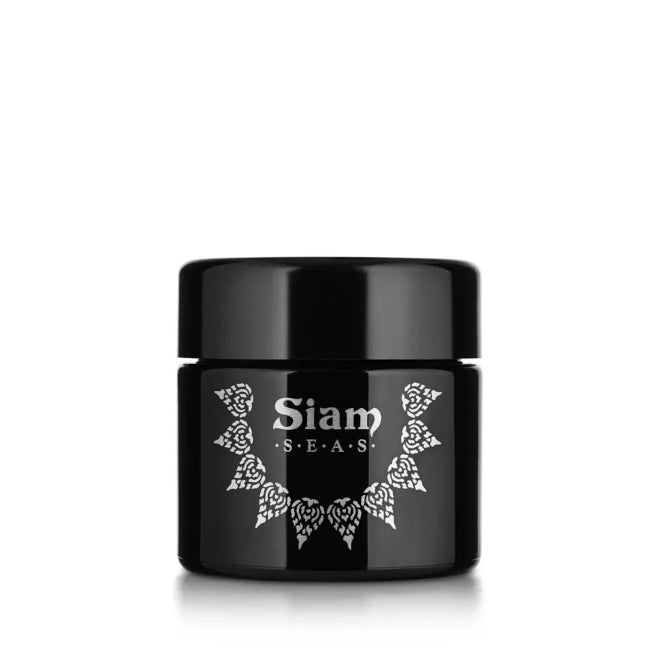 Deeply rooted in Southeast Asian heritage and traditional folk medicine, Siam Seas is an eco-luxe brand with a trim set of skincare offerings. . 

Founded by a former celebrity makeup artist and green beauty expert, Lina Hanson's eponymous line is inspired by her multicultural upbringing and life as a global citizen. From Marula oil from Botswana to Kalahari melon from Namibia, Lina Hanson sources natural, organic, fair-trade, and wild-harvested ingredients from suppliers that she trusts to create opportunities that help make a positive impact in their local communities.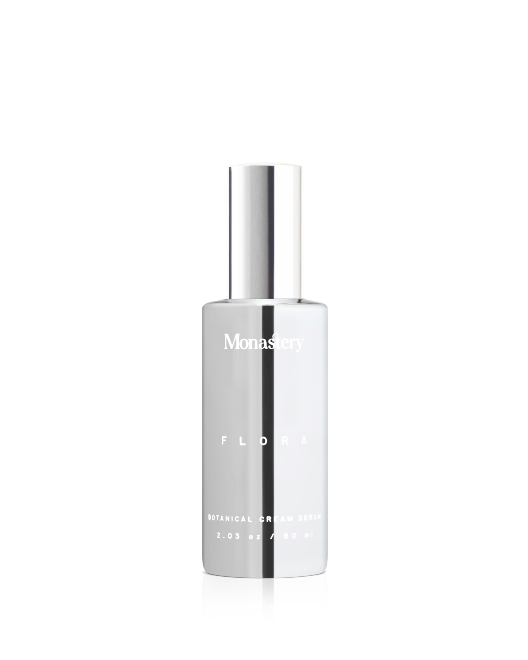 Monastery Made offers curated eco-luxe product range made in small batches at their studio in San Francisco. Created by an esthetician, Monastery products are potent enough for professional in-office treatments and a godsend for at-home skincare routines.