Zuma Nutrition Review + Discount Code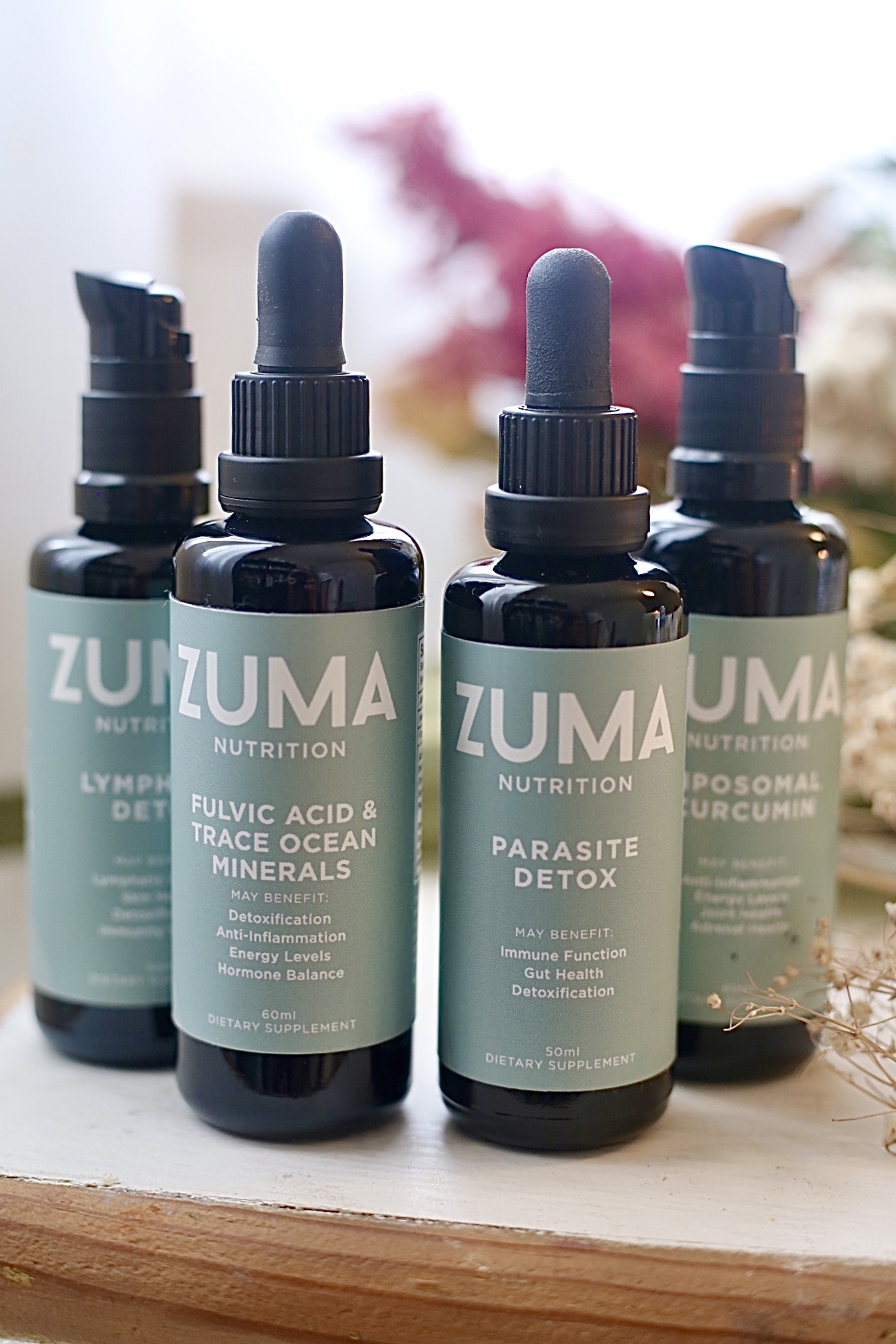 Having just come back from extensive traveling and experiencing a bunch of stomach issues, I really wanted to cleanse my system. Zuma Nutrition is an all natural & holistic supplement brand with, you guessed it, a focus on detoxification. Whether it's a liver detox, parasite detox, GI or heavy metal cleanse, Zuma Nutrition probably has what you're looking for. Currently, I'm trying out Zuma Nutrition's Mold Detox Cleanse.
Zuma is focused on purity and potency, working with a team of herbalists, physicians, biochemists, and nutritionists and sourcing only herbs and superfoods that are organic, regenerative, and grown in biologically active soil. Their products feel like herbal medicine for the modern world with a luxury twist. The Zuma Nutrition line is completely vegan as well.
I use the Zuma Nutrition Parasite Detox, Liposomal Curcumin, Fulvic Acid and Trace Ocean Minerals and Lymphatic Detox products.
Read on to learn more about Zuma and use discount code OBL to save 15% at Zuma.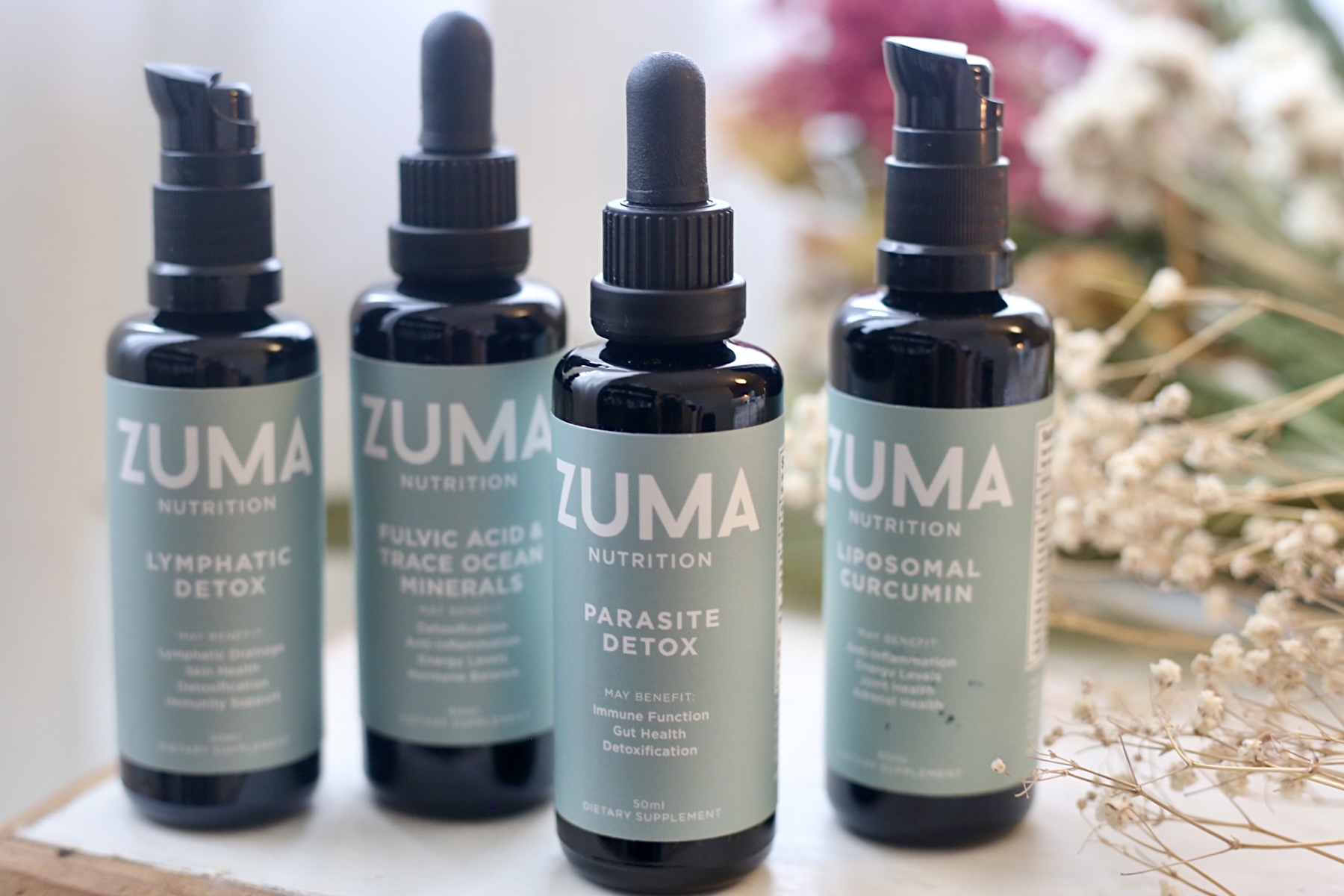 Zuma Nutrition utilizes a number of clean biochemistry methods in making their supplements:
nanotechnology
emulsified liposomal deliveries
freeze-dried extraction processes
water extraction
supercritical C02 extraction
dual alcohol extractions
sustainable wild harvesting methods in Utah and Colorado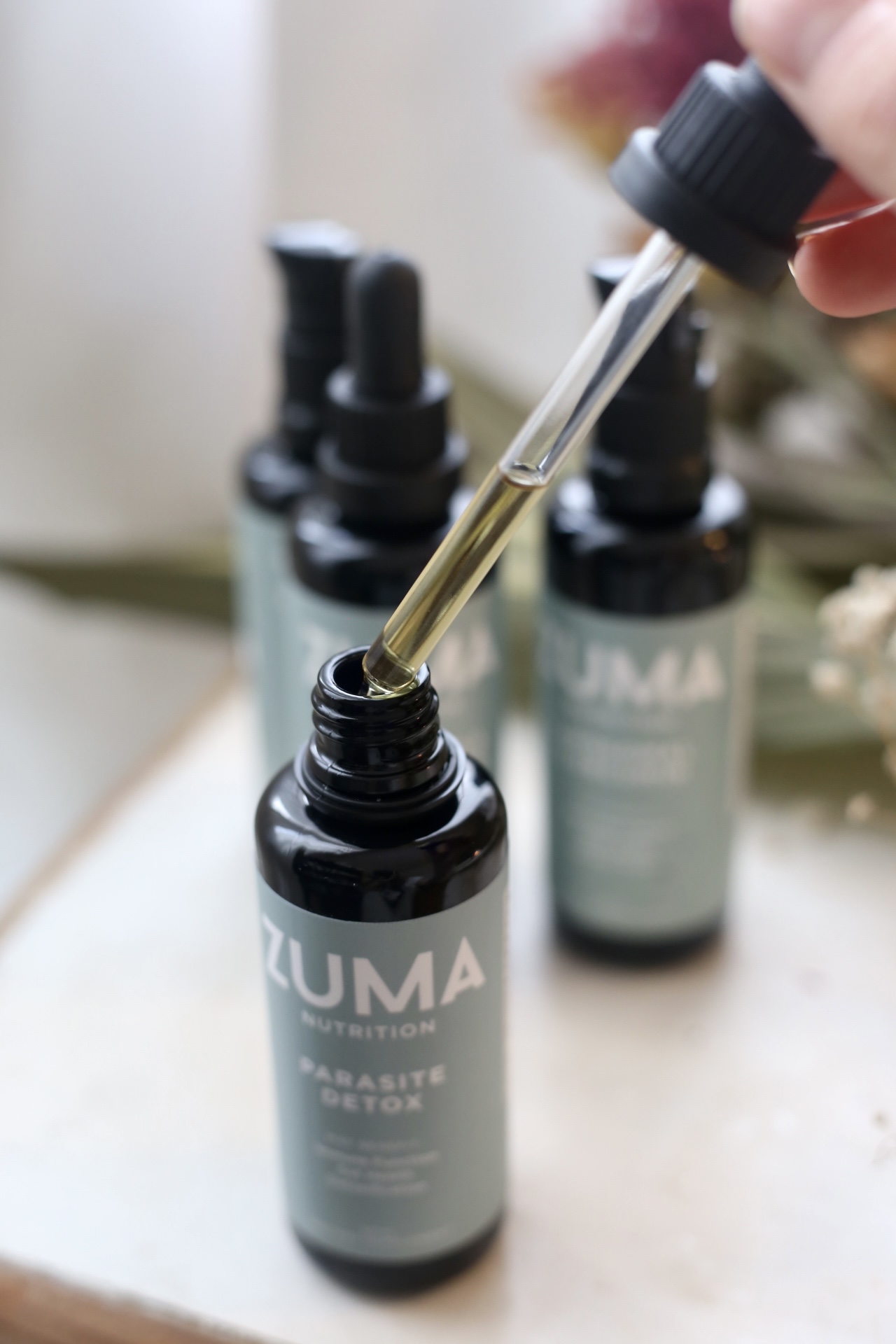 People used to think parasites were something people in developing countries needed to deal with, but it's actually prevalent in developed societies too. The major sources of parasites are:
Contaminated water
Contaminated food (especially pork, raw fish, and unwashed vegetables grown in contaminated soil)
Touching contaminated soil or surfaces
Pets (especially close contact with animal feces)
Travel
Child care centers
Unsanitary sexual practices
Poor sanitation practices in general
Parasites can exist anywhere in our bodies, but the most common area is our gut. Because our gut is our body's second brain, an unhealthy one can wreak havoc throughout the entire body.
Why are parasites harmful? They steal nutrients from our body, as well as eliminate waste and toxins inside us.
You're probably already familiar with parasites that can live on our bodies – lice, bed bugs and scabies. What the Parasite Detox targets are the parasites that live inside us. There include tapeworms, roundworms and hookworms, but most people suffer from microscopic bugs such as amoebas or flukes.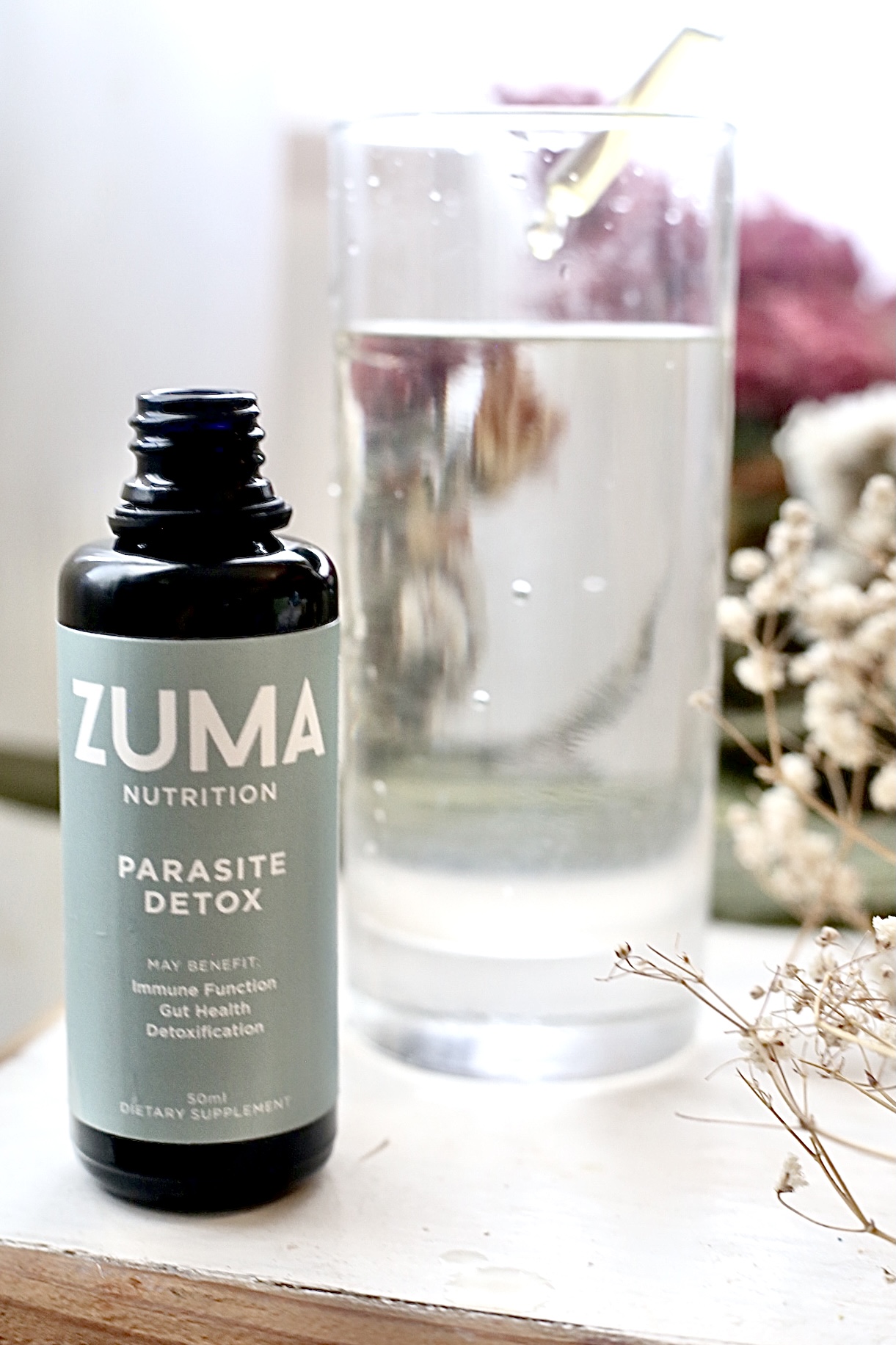 Zuma parasite detox cleanse features:
Green Black Walnut Hulls – Used by Native Americans as an anti-parasite, anti-bacterial, anti-viral and anti-fungal remedy. Its active ingredients are juglone, tannin and iodine. The tincture of the green hulls of the black walnut kills the adult stages of the parasites.
Wormwood – Known for its vermicidal properties, wormwood helps those with a weak and under-active digestion. It increases the acidity of the stomach and the production of bile. Wormwood kills the larval stages of the parasites.
Common Cloves – Anti-parasitical, anti-fungal, antiviral and anti-inflammatory properties. It also removes pain. Cloves kill the parasite eggs.
This trio is known as the wormwood complex and the Zuma formula is a high-grade concentration of these herbs extracted in organic cane alcohol. This specific trio of herbs can help support the body's detoxification of both the egg and the adult stages of 100 different internal parasites (amoebas, giardia, many worms, and liver flukes). Most functional medicine practitioners consider Green Black Walnut Hulls, Cloves and Wormwood the most potent parasite killers.
How to Use Zuma Parasite Detox
Follow the recommended dosage
Drink plenty of water
Eat anti-parasitic foods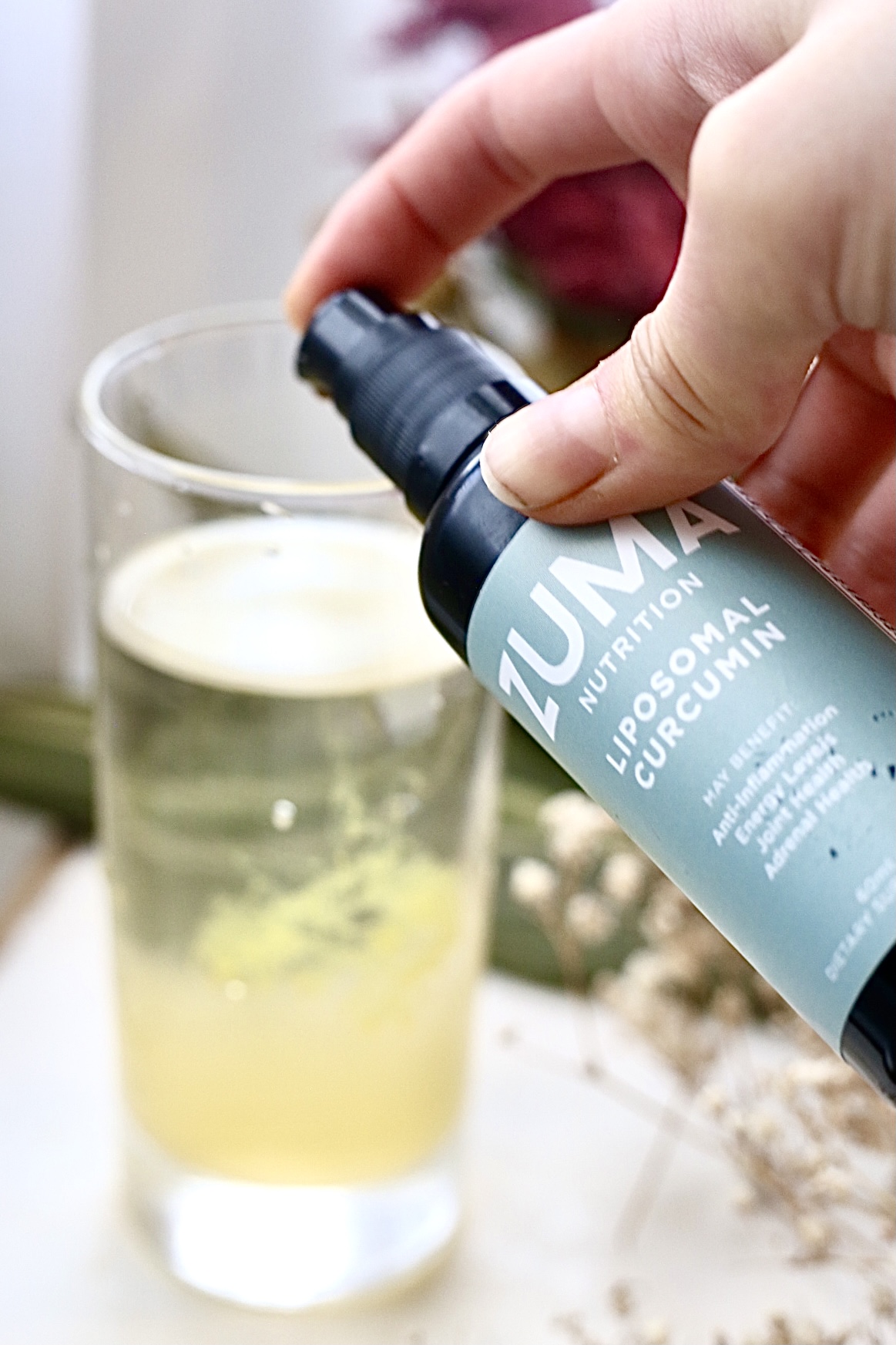 Zuma Nutrition Liposomal Curcumin is anything but simple turmeric. It contains a blend of ingredients that work synergistically :
Biodynamic Organic Rosemary Hydrosol
Biodynamic Organic Lavender Hydrosol
Organic Flax Glycerin
Organic Turmeric Juice Powder
Organic Turmeric Oil (Rich in turmerones)

 

Organic Turmeric Curcumin
Organic Fenugreek Extract (has the same effect as black pepper)

Or

ganic Berberis Aristata Paste
Organic Ashwagandha Extract Powder
Organic Lemon Myrtle Essential Oil
Biodynamic Organic Rosemary Essential Oil
You may already know that turmeric is one of the most powerful anti-inflammatory herbs in the world thanks to its active compound called curcumin. Inflammation is at the root of so many illnesses, even skin conditions are caused by inflammation. Curcumin is particularly great for brain inflammation which can cause chronic fatigue, brain fog and anxiety.
The problem with curcumin is that it has a very low absorption rate.
Zuma's solution to this is using a proprietary micelle liposomal delivery system that protects the vital nutrients in their formula and delivers them directly into the bloodstream. This system protects the nutrients while its inside the digestive tract where they can easily get lost and eliminated.
Because it's extremely bioavailable, the curcumin compound can bypass the digestive process and immediately be absorbed in the bloodstream.
This has a very strong natural turmeric taste so I make sure to dilute it in a lot of water!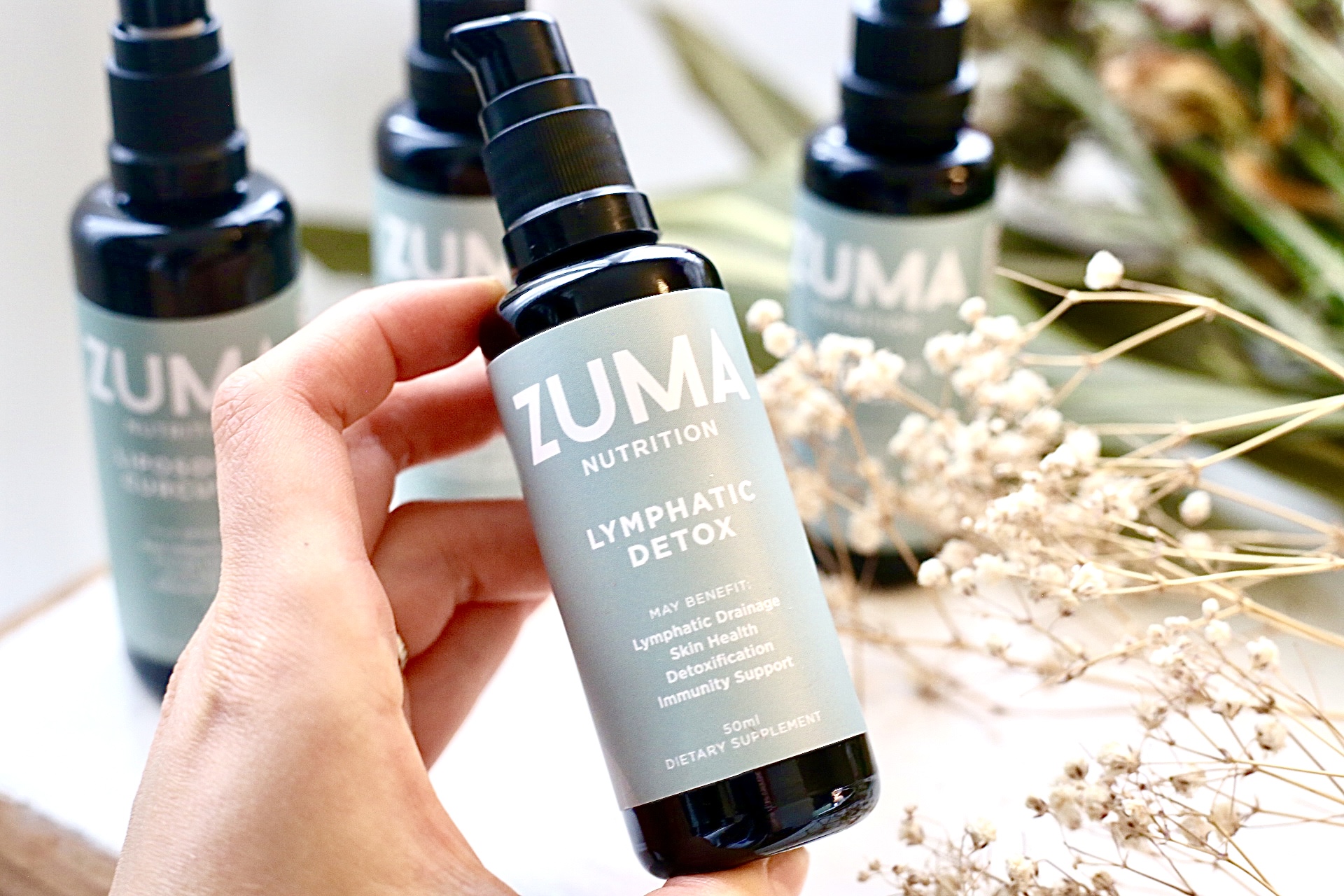 The lymphatic system is often overlooked, but it's actually very important in eliminating waste and toxins in the body. The better your lymphatic system is able to function the better you're able to rid yourself of toxins and infections. Diet, nutrition, exercise, sleep and flexibility all play a role in lymphatic system health. But you can also boost lymphatic drainage with the help of herbs.
Cleavers is an herb high in vitamins, minerals, flavonoids, coumarins, and various alkaloids that support the movement of lymph fluids, enhance the ability of the lymphatic system to flush out toxins and ease congestion of swollen lymph nodes. 
Figwort is another herb that helps cleanse the built-up waste's lymphatic system and restores proper lymphatic system function. 
Cayenne pepper is also a clinically researched herb that stimulates the circulatory and lymphatic systems, encouraging cells to work more efficiently and helping to remove excess waste in the blood and lymph. 
Zuma included therapeutic-grade extracts of these three herbs in Lymphatic Detox Tonic, an herbal formula for encouraging lymphatic drainage and supporting overall lymphatic health.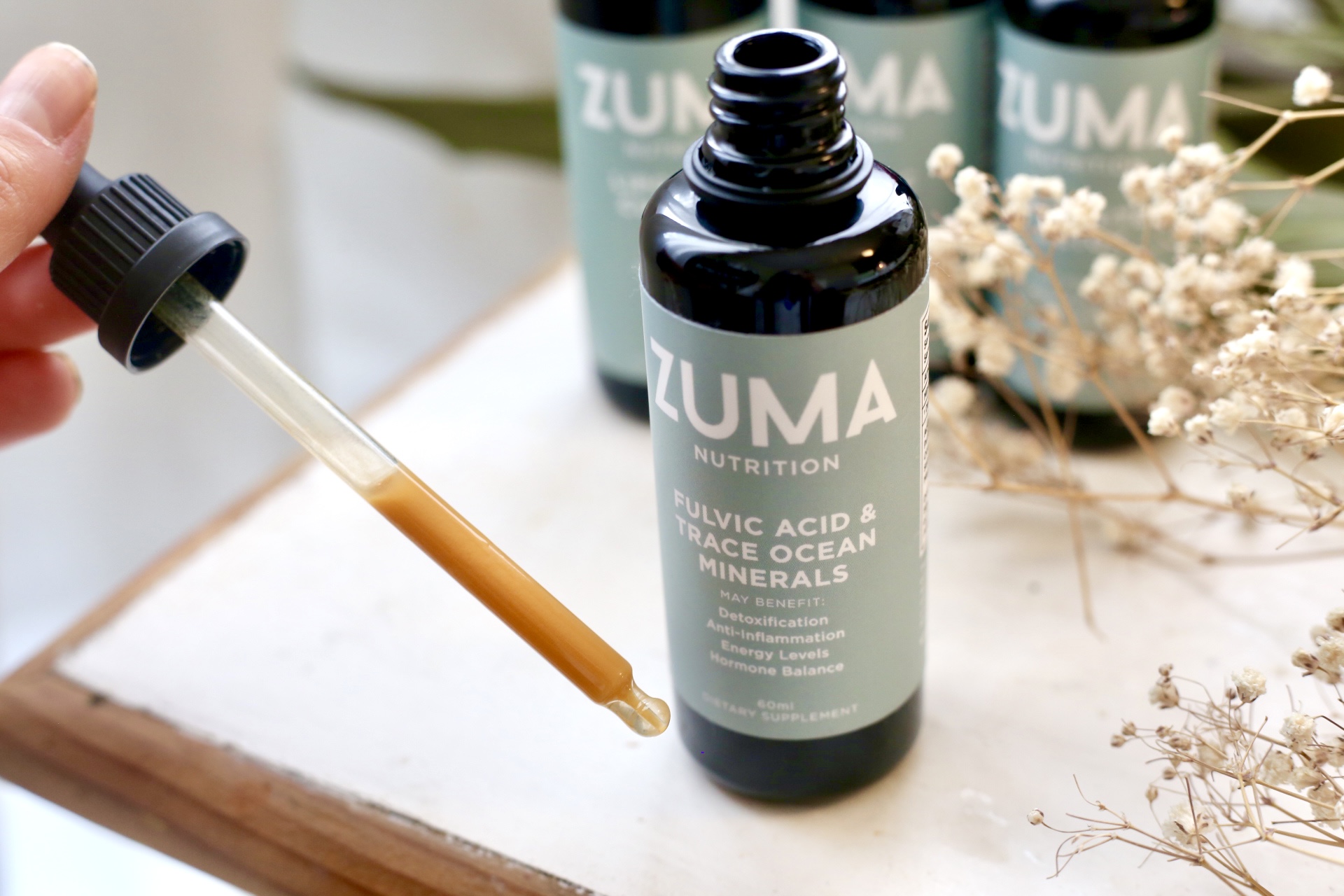 Zuma Nutrition recommends taking both the Fulvic Acid & Trace Ocean Minerals and Parasite Detox Tonic together. When paired these two holistic whole-body cleanse protocol that can improve overall health and well-being.
What is Fulvic Acid?
Fulvic Acid provides cleansing benefits at a cellular level by penetrating into cell membranes and binding to toxins and metals. The body is then able to eliminate these toxins.
This supplement also contains 70+ trace minerals and electrolytes to fuel the body's ability to produce energy.
Zuma takes many steps to ensure their supplement is as powerful as possible.
Their fulvic acid is extracted from humic ore, which is a form of plant matter very rich in natural occurring minerals. They then age this plant matter for up to a year. This allows for the extraction of water soluble fulvic minerals and acids using natural spring water (Zuma uses water from the same land where they obtain the humic ore.)
Another interesting fact about Zuma Nutrition's  fulvic acid supplement is that it uses broken down particle size technology. The size of their mineral particles are under 5 microns, which means they can pass directly through cell membranes and be immediately absorbed in the bloodstream.
How does it taste? It has a subtly salty highly mineral taste that's very tolerable.
Use affiliate discount code OBL to save 15% at Zuma Nutrition.
Product reviews are within the range of typicality. Information and statements made are for education purposes and are not intended to replace the advice of your treating doctor. Zuma Nutrition does not dispense medical advice, prescribe, or diagnose illness. The views and nutritional advice expressed by Zuma Nutrition are not intended to be a substitute for conventional medical services. If you have a severe medical condition or health concern, see your physician.