By Rosie Jane Perfume Review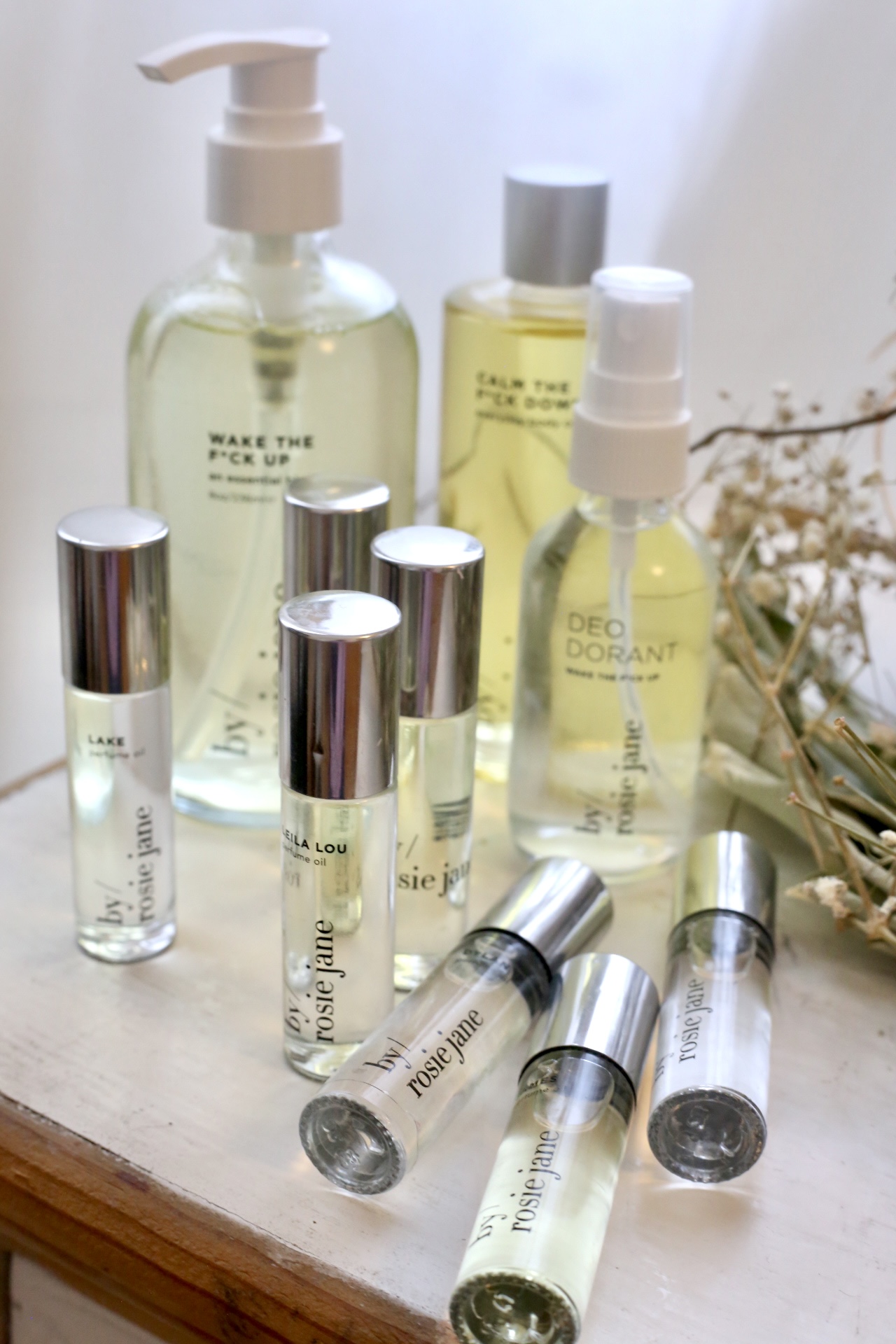 Clean, crisp and minimalistic comes to mind with Californian perfume brand By Rosie Jane.  By Rosie Jane is a beauty and fragrance brand founded in 2012 by celebrity makeup artist, rosie jane johnston. While Rosie Jane was pregnant, every fragrance made her nauseous, so she decided to create her own — and By Rosie Jane was born! By Rosie Jane's No. 1 bestseller is the fresh and fruity scent Leila Lou (which happens to me one of my top favorites). By Rosie Jane is vegan and clean, but they are not a 100% natural perfume brand. Synthetics are included, and By Rosie Jane discloses each and every synthetic they use in detail in the name of transparency. By Rosie Jane is sold at Sephora, their website and Amazon. Check out my thoughts on By Rosie Jane fragrances hits and misses and save 20% here until Oct 23, 2022." (Discount automatically applied).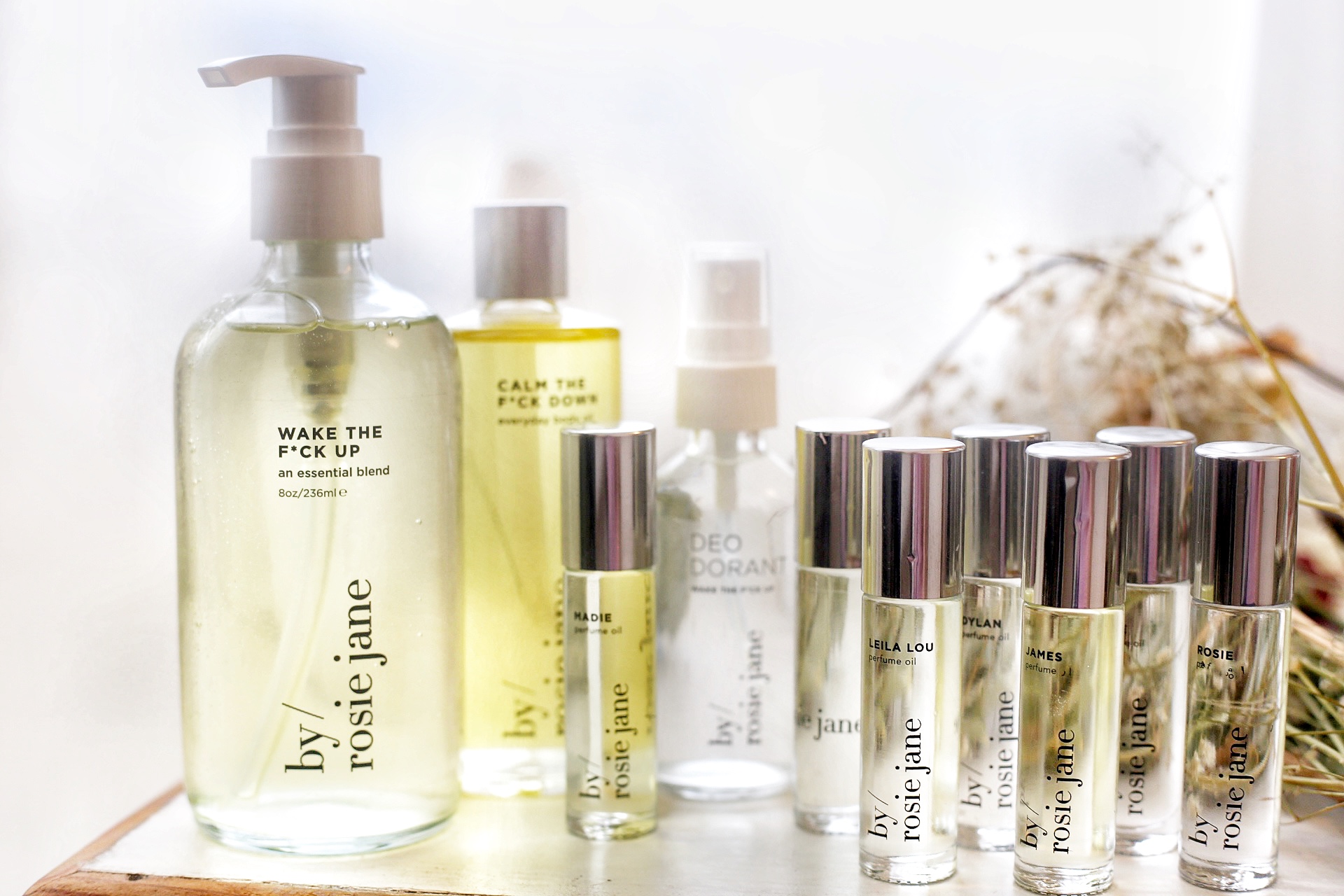 Overall, I thought By Rosie Jane offers feminine, elevated scents that are very easy to wear. The scents feel more grown than Skylar perfumes, which is targeted to a much younger audience.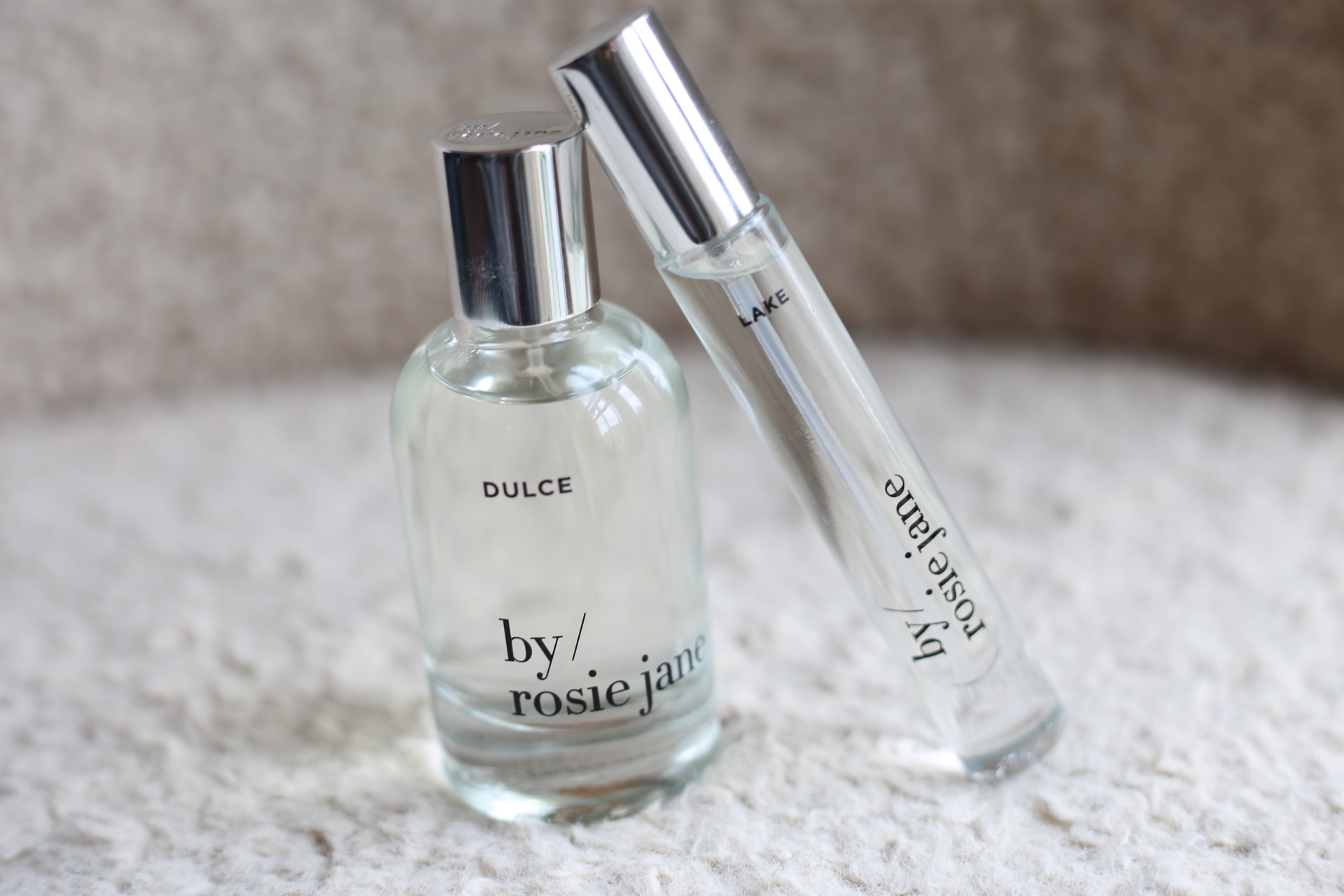 By Rosie Jane feels like the older, more sophisticated sister. I've been extensively testing clean perfumes, and By Rosie Jane's smell a tad less synthetic than other clean perfumes brands. Note that some clean perfume brands use more synthetics than others.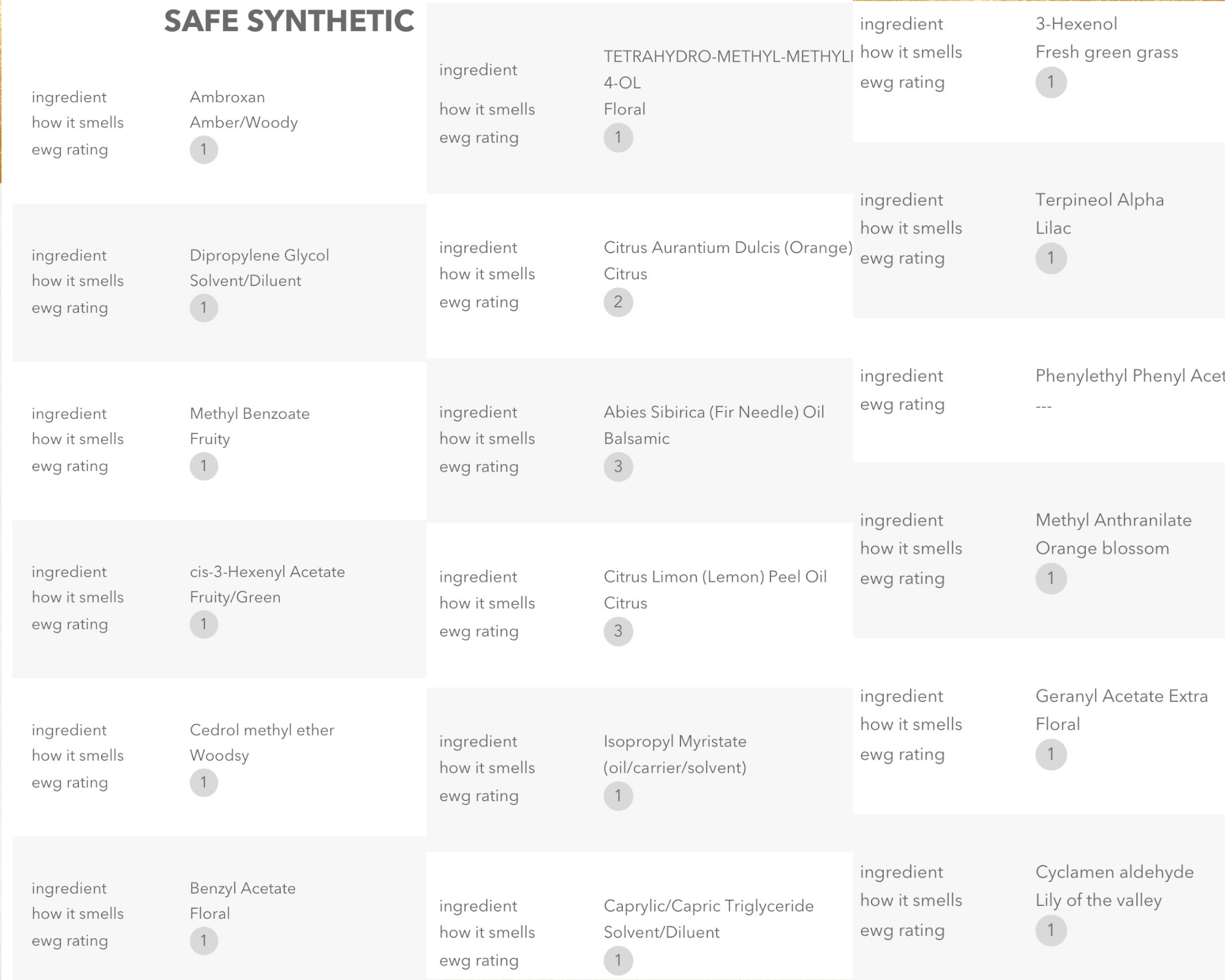 By Rosie Jane is fully transparent in disclosing every synthetic they include in their perfumes to achieve a fine fragrance type of scent.
By Rosie Jane scents also lay quite close to the skin for a synthetic clean perfume. They're not quite as strong as some other clean perfume brands.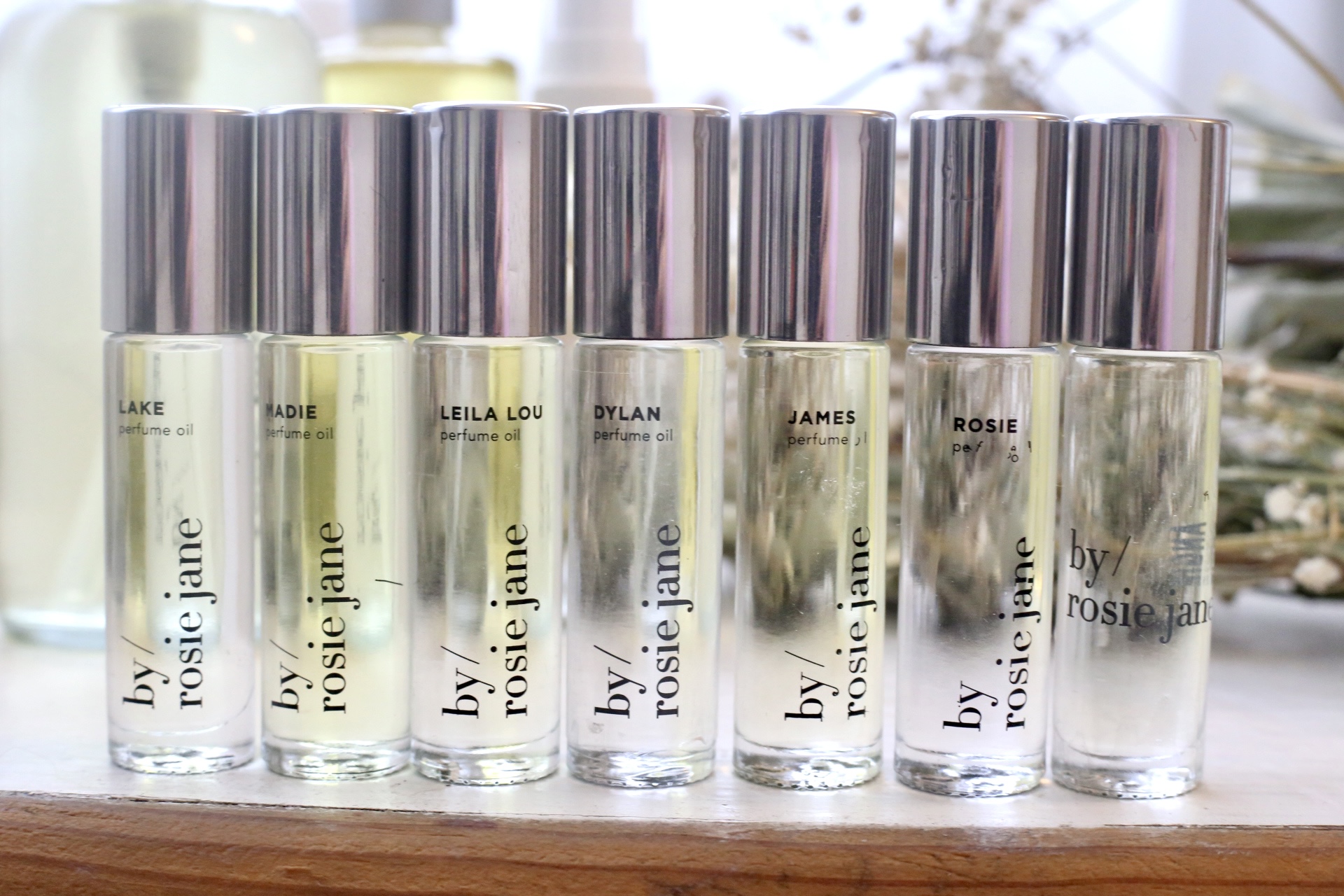 Here are the scent profiles of the top 7 By Rosie Jane perfumes:
LEILA LOU – juicy pear/ fresh cut grass/sweet jasmine
JAMES – soft fig/ grounding amber/ perfect gardenia
ROSIE – nude musk/soft rose
ANGIE – floral honeysuckle/sweet jasmine /fruity fig
LAKE – creamy vanilla /sandalwood/ irresistible neroli
MADIE – sea spray / coconut vanilla/
DYLAN – woody cedar / frankincense / nude white musk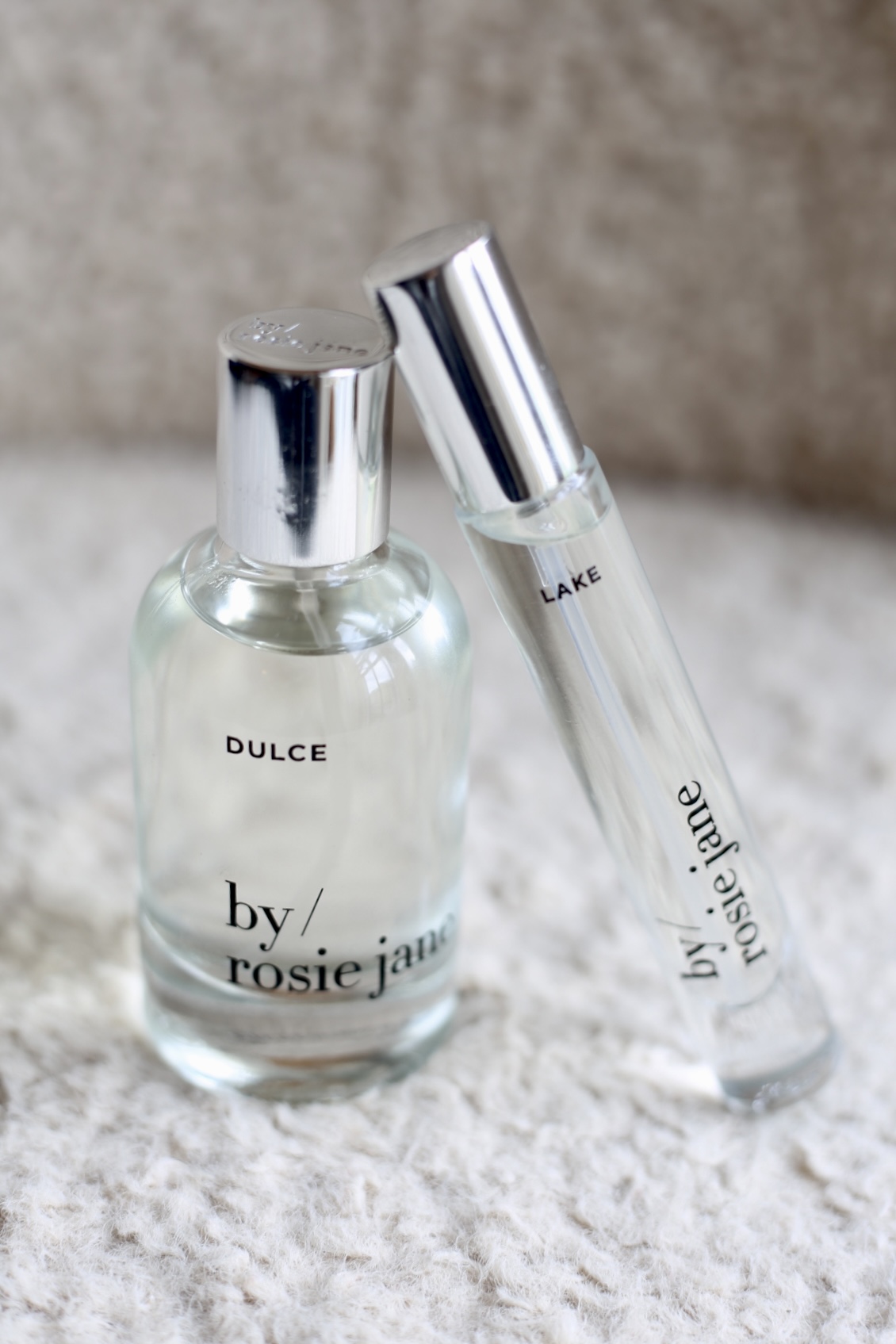 My two top favorites are Lake and Leila Lou. I didn't realize until later Leila Lou was the perfume that started it all. With Lake I love the creamy and warm yet subtly seductive combo of vanilla, sandalwood and Neroli. Leila Lou is a fruity floral scent with a touch of green. It initially smells like green apple, but fades to a more complex and subdued scent. I will say that I can see some people finding it be too sickly sweet.
Second Favorite Scents
My runner up favorites are Rosie, which is a musky Rose scent that's uncomplicated and oh so musky (but very very subtle, skin scent), and Angie which makes me feel like I'm in a honeysuckle garden on a balmy Indian evening. While all of By Rosie Jane scents are light, Rosie feels a lot more subtle than the others and lays very close to the skin.
Lastly, James and Dylan were both easy, pleasant scents but didn't stand out instantly to me like the others. However, it's probably because I have been non-stop testing out clean perfumes including some show-stopping woodsy / earth scents. Dylan and James I am more drawn to during winter.
James is a woodsy amber fig scent with a subtle hint of floral. Also lovely if you want something that isn't distinctly feminine but smells woodsy, warm and cozy yet not overly masculine.
My least favorite scent was Madie (unless it's the middle of summer) – not that it's a bad scent by any means. I think it's because it's a summer-only scent and the "sea spray" notes smelled obviously synthetic to me.
If you love a sunscreen style perfume with salty aquatic notes, you'll probably enjoy Madie though. It smells like the quintessential beach day where you're at the ocean and your skin is lathered up in sunscreen. Madie is only enjoyable to me during a specific time of the year ie summer.
Best Summer Scents
Best Winter Scents
Best Year Round
Rosie
any of your favorite By Rosie Jane perfumes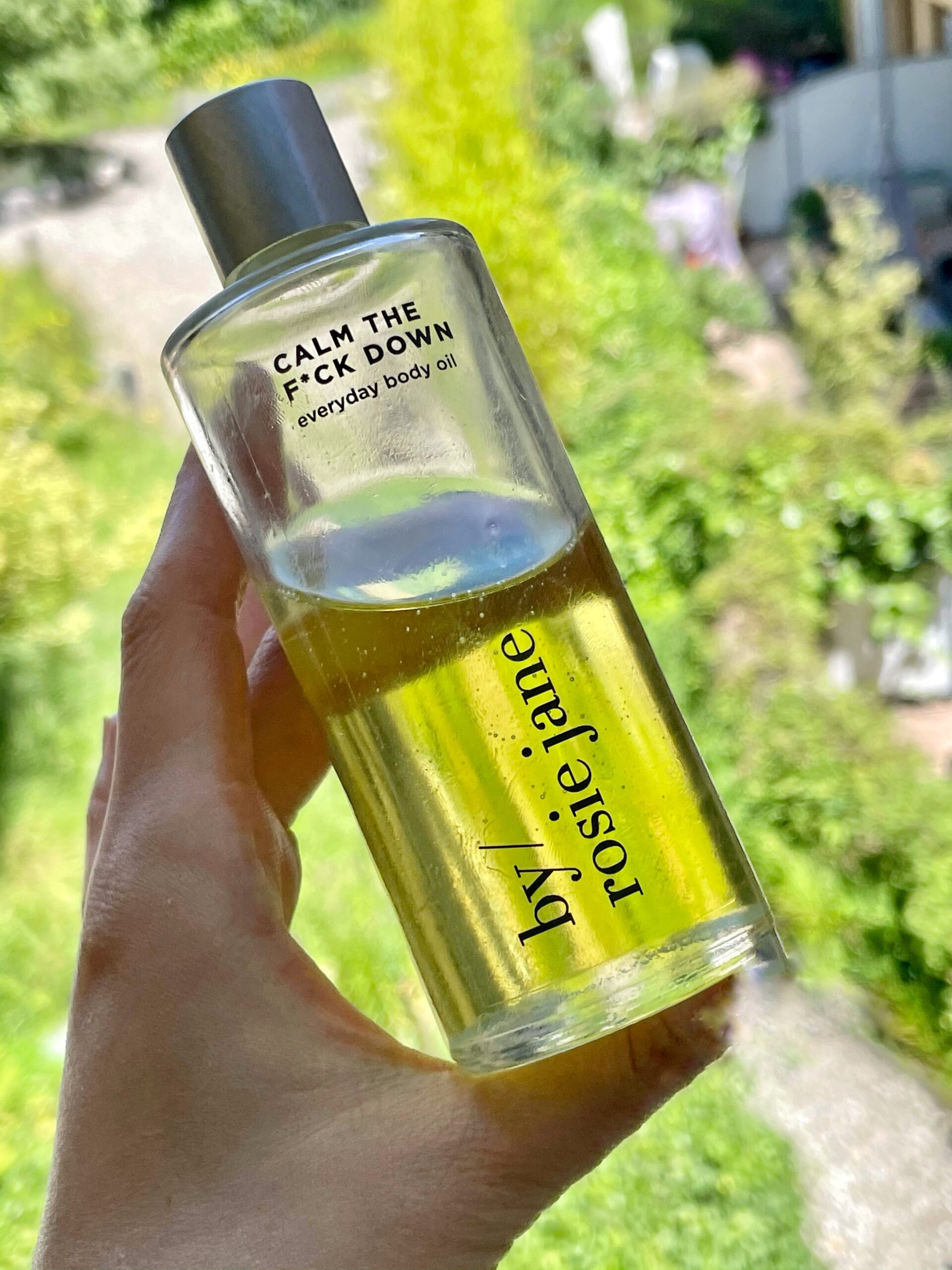 The By Rosie Jane body oil is made with 100% natural ingredients including coconut oil, sunflower oil, olive oil, Rosehip oil and a scent from natural lavender, chamomile, Yuzu and Neroli oils. I get a very calming and grounding citrus scent that's not sweet or uplifting. It's a great oil to use before bed because of the lavender. Consistency wise, this leans more to a medium weight body oil and it's very much a "dry" oil that absorbs quickly and doesn't feel greasy
Ends Oct 23, 2022. Discount automatically applied at checkout.