Best Clean Beauty Brands at Target: 50 Natural Brands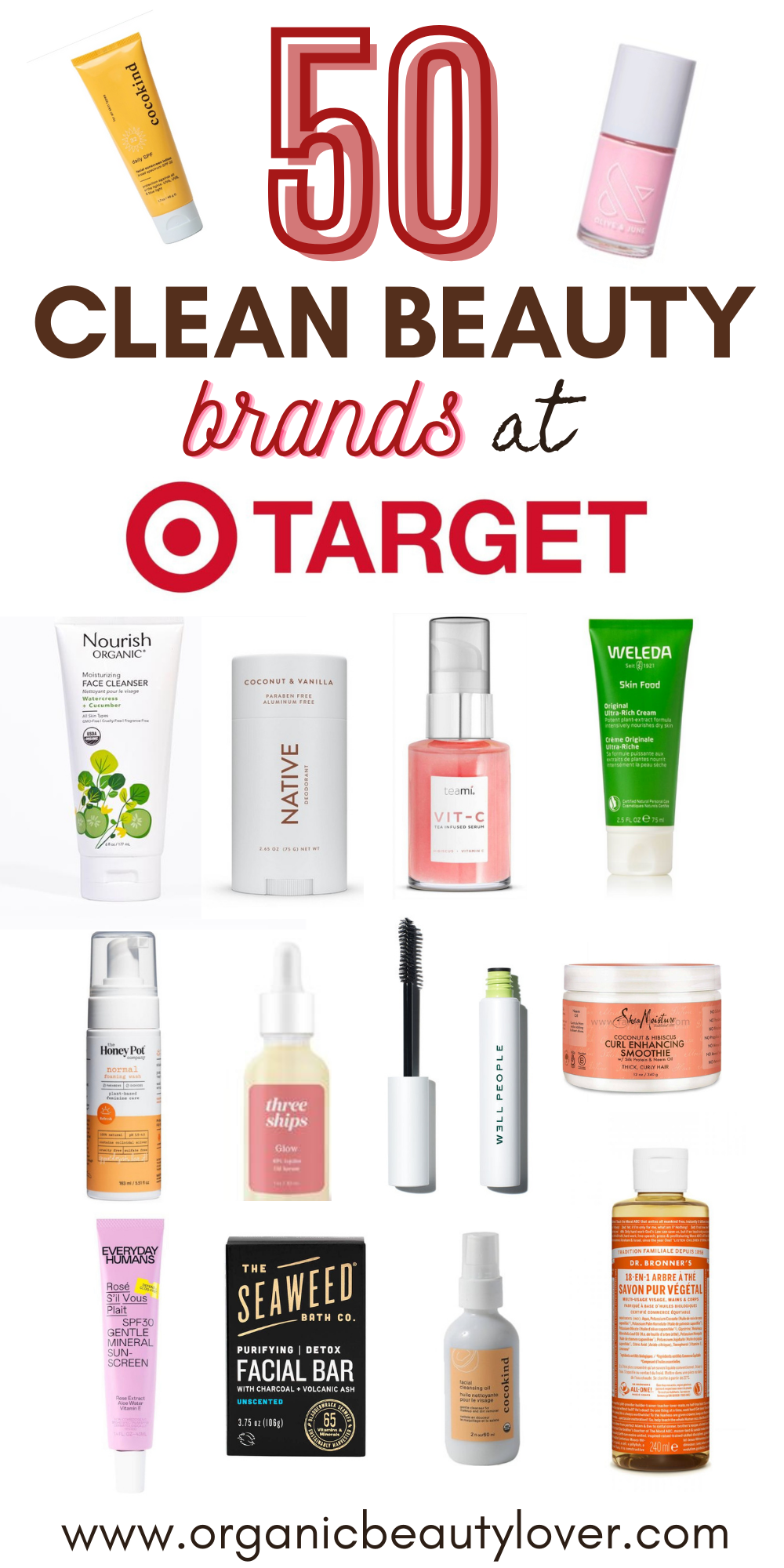 Looking for the ultimate list of clean beauty brands at Target? Clean beauty has exploded in the last few years and major retailers like Target, Sephora and ULTA have taken notice. In this Target Clean Beauty list I break down 50 brands that are best of clean beauty, cleaner beauty and downright not clean beauty. Finding the best natural beauty products at Target, from natural shampoo to clean skincare, has never been easier. I'm also discussing the new Target CLEAN initiative and why you shouldn't place all your trust in Target's label. I hope this guide to the best clean skincare and makeup at Target helps you on your next run!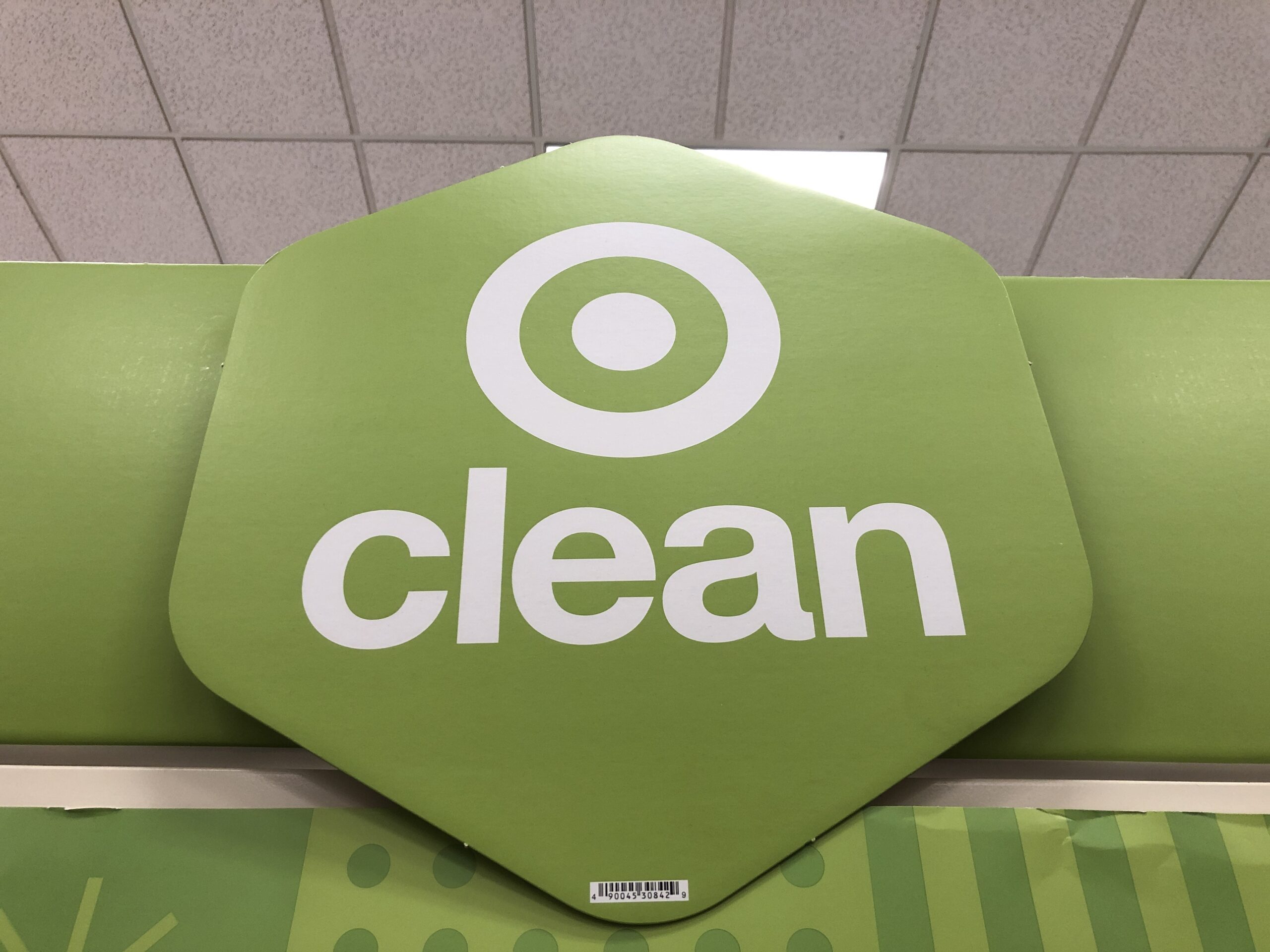 In 2019 Target followed in the footsteps of Sephora and launched Target Clean, an icon that lets customers easily find clean and natural products that are formulated without toxins commonly found in most products. Target has nearly 4,000 products that qualify for Target Clean in the beauty and personal care aisles. With so many products that Target considers clean, it can be confusing to differentiate the best clean beauty brands from the average.
The Target Clean label may not be in line with everyone's clean beauty standards. For example, mineral oil and coal tar are acceptable ingredients in Target's clean initiative, but are unacceptable under Sephora's definition of clean. And the Target Clean label has no provision for synthetic fragrance, while Sephora only allows products with synthetic fragrance at under 1% to qualify for the Clean At Sephora label. None of the above ingredients are allowed at The Detox Market.
According to Target's senior vice president Christina Hennington,
Now, guests can easily shop for skin care, hair care, cosmetics, oral care items and more that are formulated without a group of commonly unwanted chemicals they may not want included in their daily beauty routines.
But what are these "unwanted chemicals" according to Target? As we all know, even water is a chemical. There's also no one industry wide definition of "clean beauty." Clean beauty is whatever each brand defines it to be for themselves. For a product to receive the Target Clean label it must contain:
No phthalates
No sodium laureth sulfate
No propyl-paraben
No butyl-paraben
No oxybenzone
No butylated hydroxyanisole (BHA)
No butylated hydroxytoluene (BHT)
Clean deodorants must not contain aluminum
Clean oral care must not contain artificial sweeteners
Target has also implemented 14 wellness icons like cruelty-free, bio-based, organic, non-GMO, plant-based, non-toxic, and vegan, so customers can identify which products would be right for them.
Here's what I think. Target offers a wide range of clean beauty brands that fall somewhere on the scale of "cleaner" as in clean-ish all the way to 100 percent natural. Is Target taking a step in the right direction? Yes, but there is so much room for improvement. The Target Clean label has so few requirements that just about any product could qualify, making it only more confusing for customers who need completely clean or all-natural products.
IMPORTANT: Please note that clean beauty brands available can vary greatly from store to store. If you're going to your local Target store, please call and check first to make sure they are carrying the product. I do NOT want people driving in traffic, parking, looking around the aisles only to find the product I said was available at Target isn't there. Otherwise, all of these clean beauty brands are sold at Target online.
Check out the Newest Posts:
BEST CLEAN BEAUTY BRANDS AT TARGET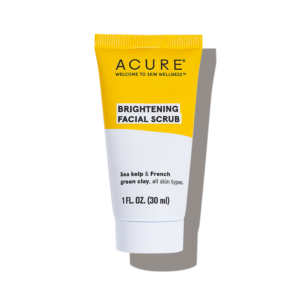 Acure is a trustworthy OG clean beauty brand
HUGE selection of products for just about everything you need

AAPI-founded Cocokind offers clean and conscious skincare for all
Committed to their core values and always truly clean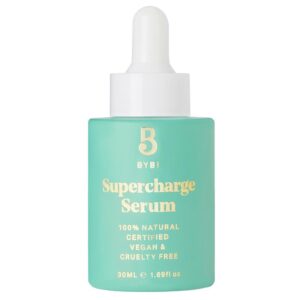 3. BYBI
BYBI is a 100% natural and plant-based beauty brand
Sustainability-focused and uses climate conscious packaging and ingredients as well as low-carbon production methods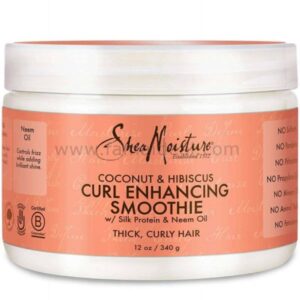 Shea Moisture is a clean haircare brand with an amazing selection
Tons of options for curly, extremely dry and damaged hair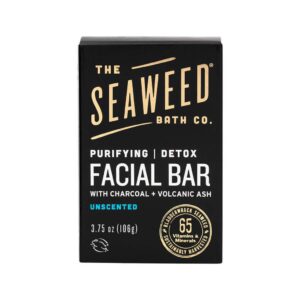 The Seaweed Bath Co has a seaweed-focused line of body care and skincare
Their firming body lotion is the goat

S.W. Basics is an OG clean beauty brand with simple, straightforward formulas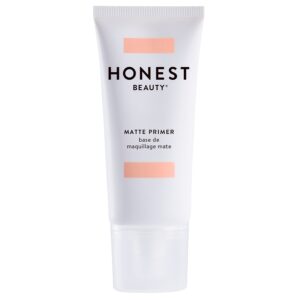 Jessica Alba's Honest Beauty offers a wide range of clean beauty products from makeup to skincare and home to baby

HERO Cosmetics makes some of the best pimple patches around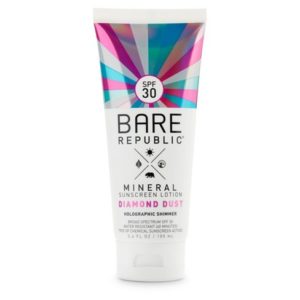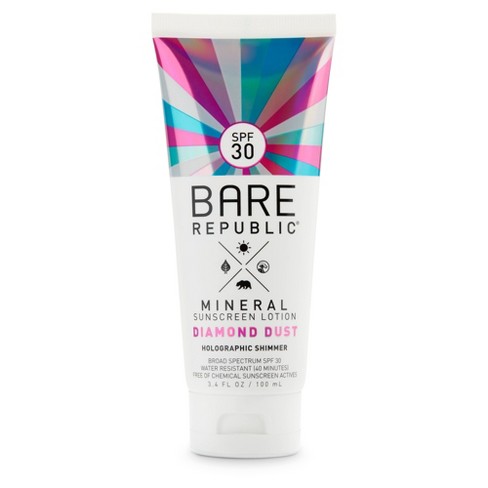 Bare Republic is an OG clean sunscreen brand though they are not the most purest option available at Target
Wide variety of sunscreen options for the whole family

All Good makes super clean sunscreens and deodorants
Tons of sports options for the active person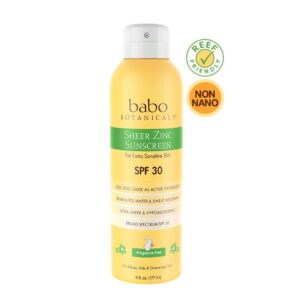 BABO makes clean sunscreens for sensitive and extra-sensitive skin
Tons of options for babies AND adults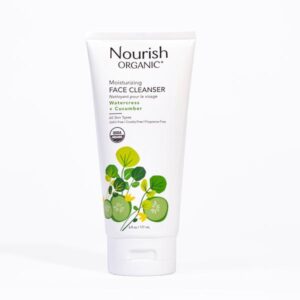 The first personal care products in the US to be Certified Organic under the USDA National Organic Program (NOP)
NOURISH Organic is formulated with organic food-grade ingredients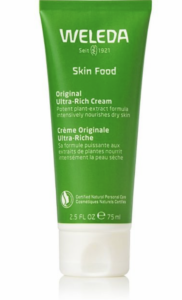 Originating from Switzerland, Weleda has a 100 year history and is a pioneer of natural medicines and cosmetics
Weleda offers tons of body care, skincare and natural remedies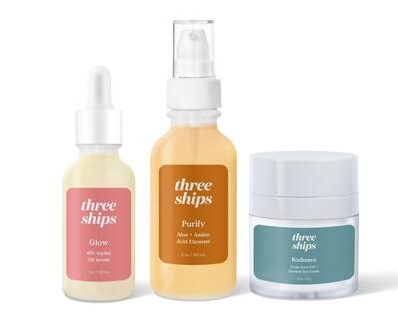 Three Ships believes skincare should be 100% natural, cruelty-free and vegan
The brand was started by two 23 year-olds so they know what Gen Z wants in their skincare
SAVE: Discount code OBL saves 20% at Three Ships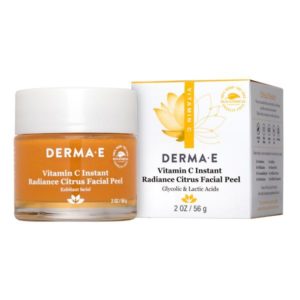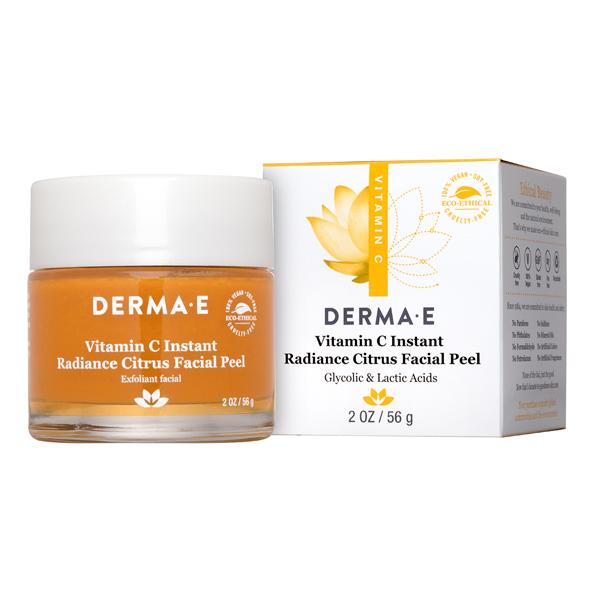 Derma E of the largest selections of skin, hair, and body care products I've seen in clean beauty with new launches coming out frequently
Favorite Derma E products include the new Derma E Scalp Relief line, Universal Cleansing Balm, Scar Gel (their bestseller OG product), SPF Powder Brush, Microdermabrasian Scrub, Vitamin C Instant Radiance Citrus Peel, Vitamin C Bright Eyes Hydrogel Patches — and this is just off the top of my head
Does include Phenoxyethanol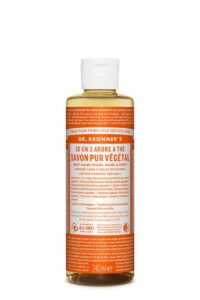 Dr Bronners is the top-selling soap in the natural beauty industry and uses only the purest organic & fair trade ingredients
An activist-minded brand that's socially and environmentally responsible
Dr Bronners gives back to causes like regenerative agriculture, fair trade, animal advocacy, industrial hemp and drug policy reform, and living wages among others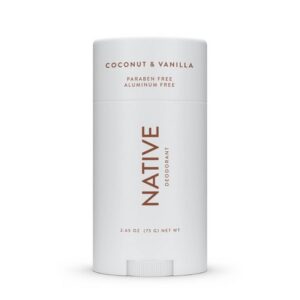 Native makes some of the most affordable clean and non-toxic deodorants
Native launched new clean sunscreens in 2021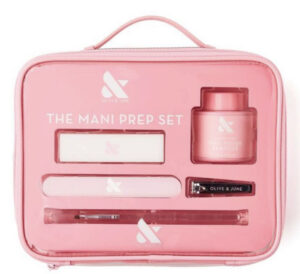 19. OLIVE & JUNE
Olive & June nail polish is "7 free," meaning it's formulated without seven of the most common toxins found in conventional nail polishes: Dibutyl phthalate (DBP), Toluene, Formaldehyde, Formaldehyde resin, Camphor, Ethyl tosylamide and Xylene
Olive & June was originally a Beverly Hills nails salon and set out to elevate the at-home manicure experience at an affordable price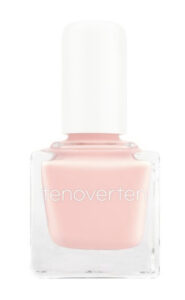 Tenoverten nail polishes are "8-free" and free of the eight most common toxins found in conventional nail polishes
Tenoverten has a cult following and launched in Target in 2019 in 800 Target stores across 49 states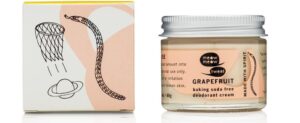 Vegan and sustainable brand Meow Meow Tweet makes a line of natural deodorants, skincare, bodycare and haircare products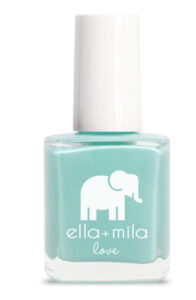 Ella+Mila are an impressive 17-free nail polish brand with over 100 color options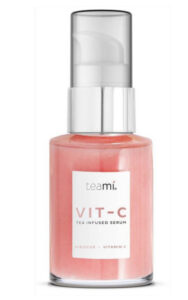 Originally a tea and matcha brand, TEAMI has a natural skincare line made with plant-based and organic ingredients
Some TEAMI skincare products have over 70% organic ingredients
Does include phenoxyethanol

Sukin is Australia's #1 natural skincare brand with incredibly affordable products
The best Sukin products include their Face Moisturizer, Foaming Facial Cleanser, Facial Recovery serum and Antioxidant Eye Serum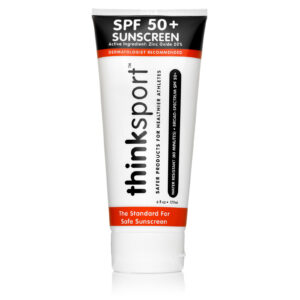 Thinksport makes some of the best SPF 50+ sunscreens that appeal to both men and women
Thinksport sunscreens smell just like pina colada
Sunscreens for sport fanatics, babies, women and men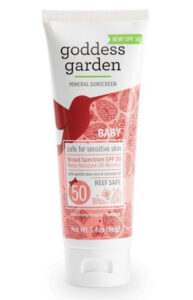 Goddess Garden makes clean SPF 50 sunscreens for babies and adults
Goddess Garden Face of the Day sunscreen is very liquid-like, thin and great for oily skin
Based in Boulder, Colorado and strongly connected to nature and preserving the environment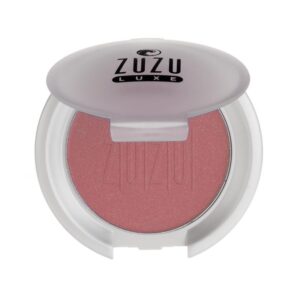 ZUZU LUXE makes quality, mineral makeup that's affordable and performs
My favorites include their amazing liquid eyeliner and mineral highlighter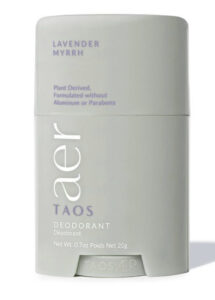 TAOS AER is of the most popular clean and high-performance deodorants in the clean beauty industry
BEST CLEAN PERSONAL CARE BRANDS AT TARGET
Besides clean beauty, Target also has one of the best selections of personal care and feminine care brands available. Peek below to see how you can make the switch on your next Target run!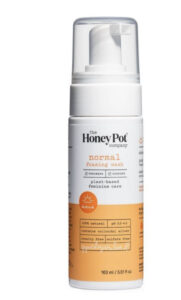 The Honey Pot Co is an OG clean feminine care brand (I first used their products five years ago!)
The Honey Pot Co offers a wide range of feminine washes, sprays and more in fabulous scents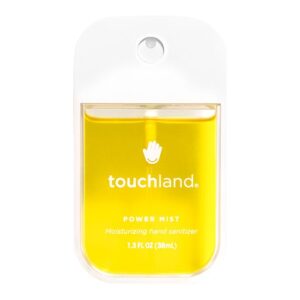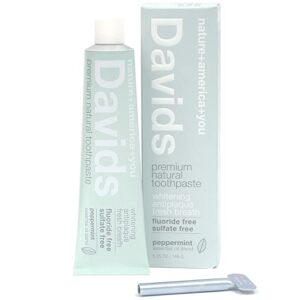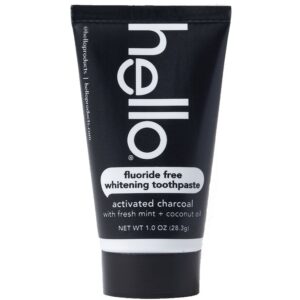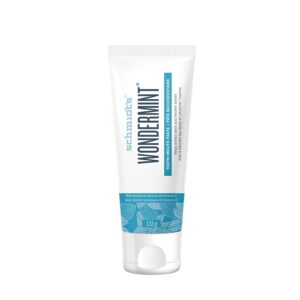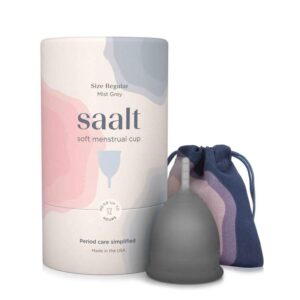 A sustainable and clean option to conventional pads and tampons that are filled with pesticides and other toxins that can affect your hormones and fertility
I have a full guide on how to use Saalt period cup here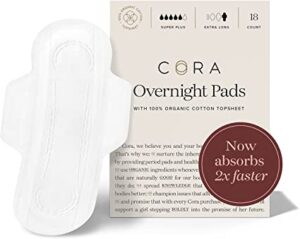 Cora makes 100% organic pads and tampons that provide leak protection
Luxury in a pad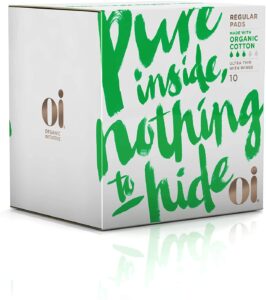 Organic Initiative is a fun New Zealand brand that makes 100% organic pads and tampons
I currently have these in my bathroom and love them
CLEANER (CLEAN-ISH) BRANDS
These brands have better to much better formulas than most conventional brands (toxic) but I wanted to create a separate list for them as they aren't at the level of the Best Clean Beauty list above.
Cleaner brands will include lots of natural and even organic ingredients, but will also have, in order of least toxic to most toxic: more filler ingredients, synthetics, questionable ingredient(s) and/or known toxin(s). Some of the products in their line may contain PEG's, Acrylate Copolymers, Polyquaternium, Disodium EDTA, etc. There are levels to this guys!
Even if a brand isn't truly clean, that doesn't mean that they don't have products that are formulated better than others within their line. There are levels within these levels, so don't write off a brand just because I've placed them in the "clean-ish" list.
I created two types of lists because many people have to avoid questionable ingredients (ingredients that have conflicting studies on their safety) at all costs due to health reasons. Differentiating between "clean beauty" and "cleaner beauty" allows those who are recovering from life-threatening illnesses or scares to make informed choices. Here is a list of Target's clean beauty brands that are clean-ish: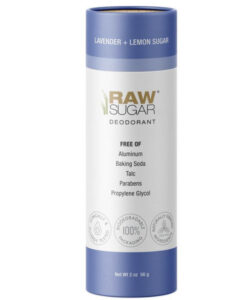 Raw Sugar makes it into the "cleaner" list and not in the truly clean list because the fragrance used in their products are a mix of synthetic ingredients with naturally-derived essential oils
Raw Sugar deodorant is made with naturally-derived ingredients and free of aluminum, baking soda, talc and propylene glycol
Formula is designed to detox and balance the armpit's skin barrier while reducing odor-causing bacteria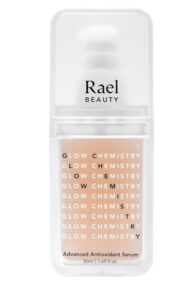 Rael's skincare makes it into the "cleaner" list and not in the truly clean list because their products contain more synthetics, including Acrylates Copolymer high up in the ingredients list
Originally a non-toxic period care brand, RAEL now offers clean skincare that supports you throughout your menstrual cycle (clever)
Rael sheet masks are in my opinion the best product out of their skincare range
W3ll People makes it into the cleaner list in 2021 because they have had recent formulation changes that include lake dyes and aluminum hydroxide
Formerly an all-natural brand, W3ll People was acquired by E.L.F Cosmetics in 2020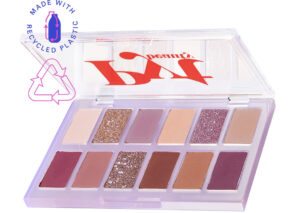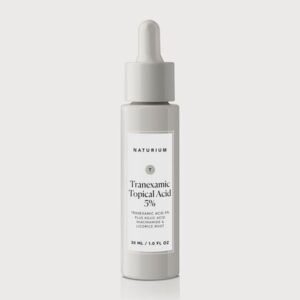 Naturium makes it into the cleaner Target list because they do include iffy ingredients like butylene glycol, an organic alcohol derived from petroleum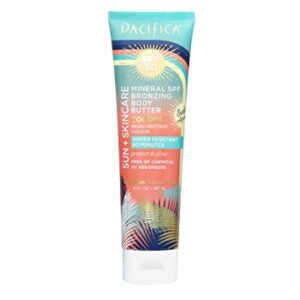 Pacifica makes it into the Target Cleaner list because they are first and foremost a completely vegan beauty brand not clean beauty
Pacifica makes better products than the worst offenders but cannot be considered truly clean. For example, Pacifica makes synthetic perfumes and chemical sunscreens.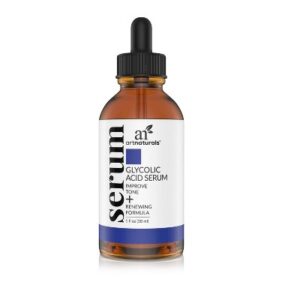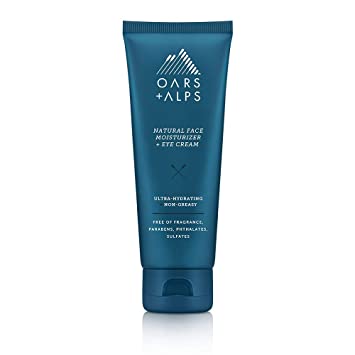 `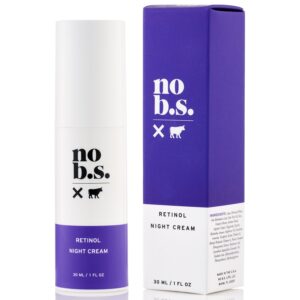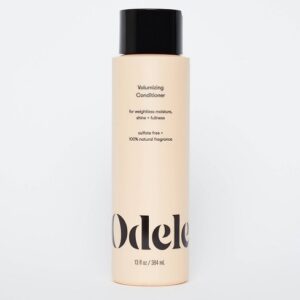 38. ODELE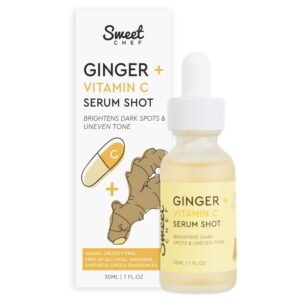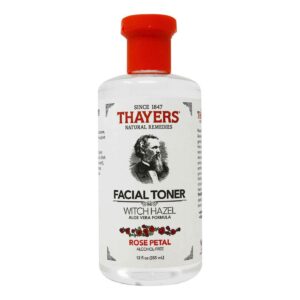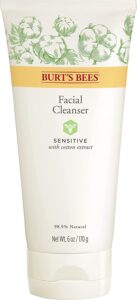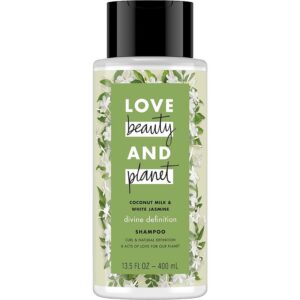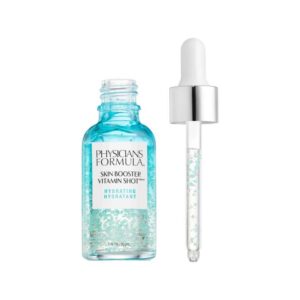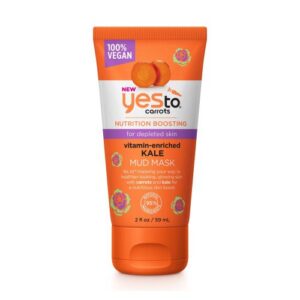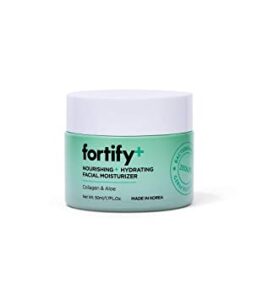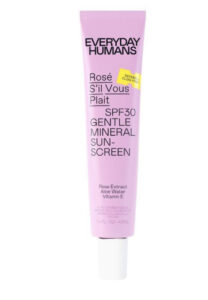 Everyday Humans is a sunscreen brand that has a truly clean mineral sunscreen (Rose S'il Vous Plait) but also makes sunscreens with Avobenzone and Homosalate. This is similar to COOLA, who makes both kinds of sunscreens, and what I would not consider a truly clean brand.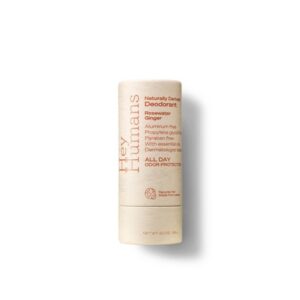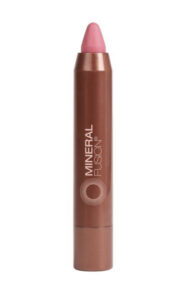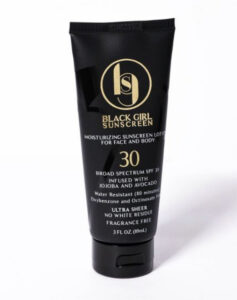 Black Girl Sunscreen is significantly better formulated than the worst sunscreen options, but does use Avobenzone and Homosalate.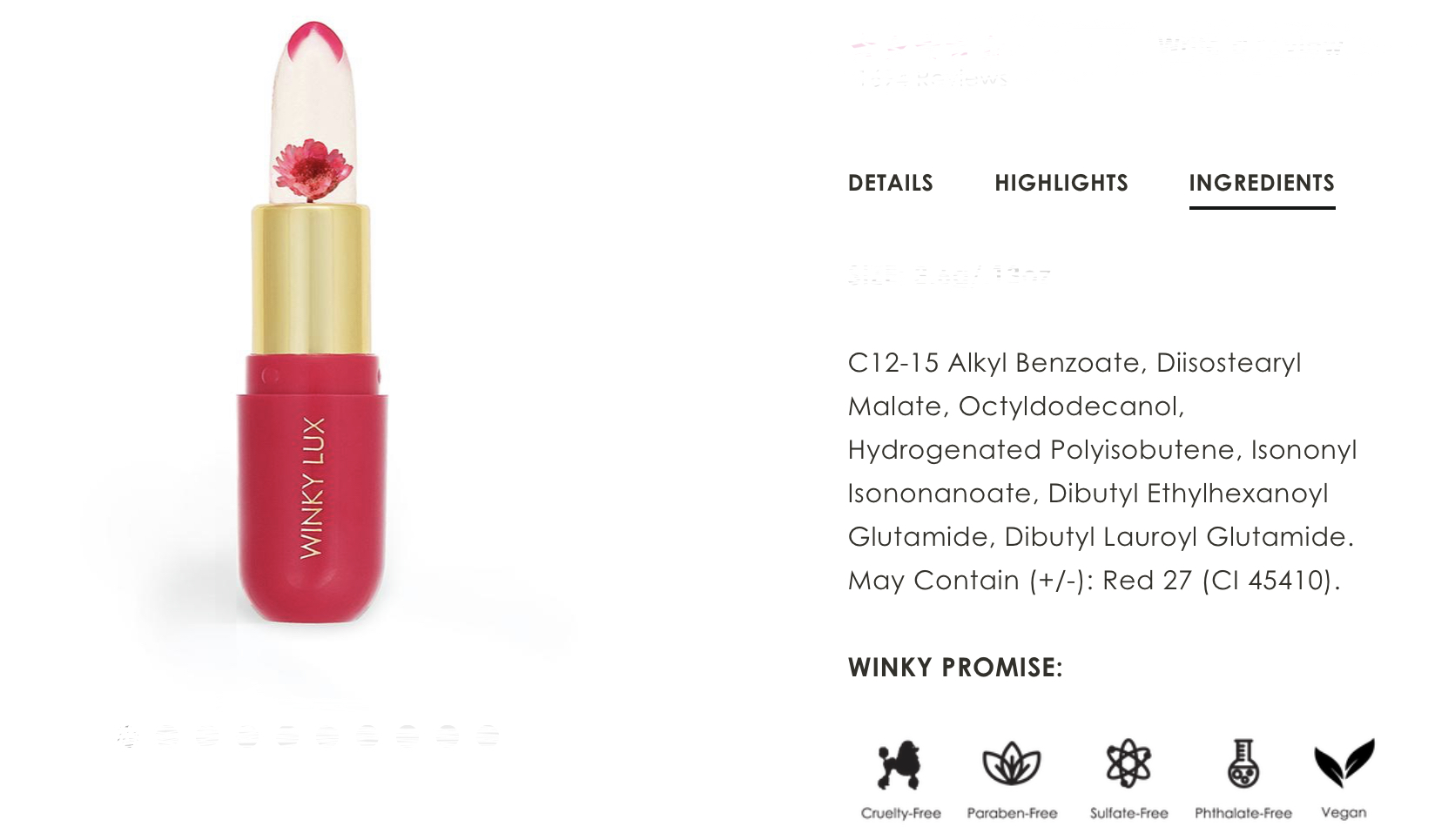 BRANDS THAT TARGET CLAIMS ARE CLEAN BEAUTY BUT AREN'T
Some of these are very obvious and make absolutely no sense like Neutrogena and Clean & Clear. But others can be tricky. Most people, if told that Bliss or Soap & Glory are clean beauty brands, will believe it. Brands like Bliss and Soap & Glory are most definitely not clean beauty, but if you don't have any experience in the natural beauty world, you wouldn't know any different from what you're told. Here is a list of brands at Target that aren't clean beauty:
E.L.F (I keep seeing this included in clean beauty at Target lists and this is NOT a clean beauty brand!)
SUN BUM
AVEENO
WINKYLUX
VASELINE
ST IVES
CERAVE
BIORE
PIXI
BLISS
NEUTROGENA
CLEAN & CLEAR
SOAP & GLORY
Be Sure to Pin If You Liked This Post!