If you're looking for Cocokind reviews, you've landed on the most up-to-date and honest Cocokind review. Founded by Priscilla Tsai, Cocokind makes clean and natural skincare all under $25 and widely available at Target, ULTA and Whole Foods. Much has changed since my original Cocokind skincare review, from tons of new products to a brand new look. In 2021 I'm reviewing the best Cocokind products and sharing which were misses for me. Read on for the ultimate Cocokind review and a Cocokind discount code for 15% off.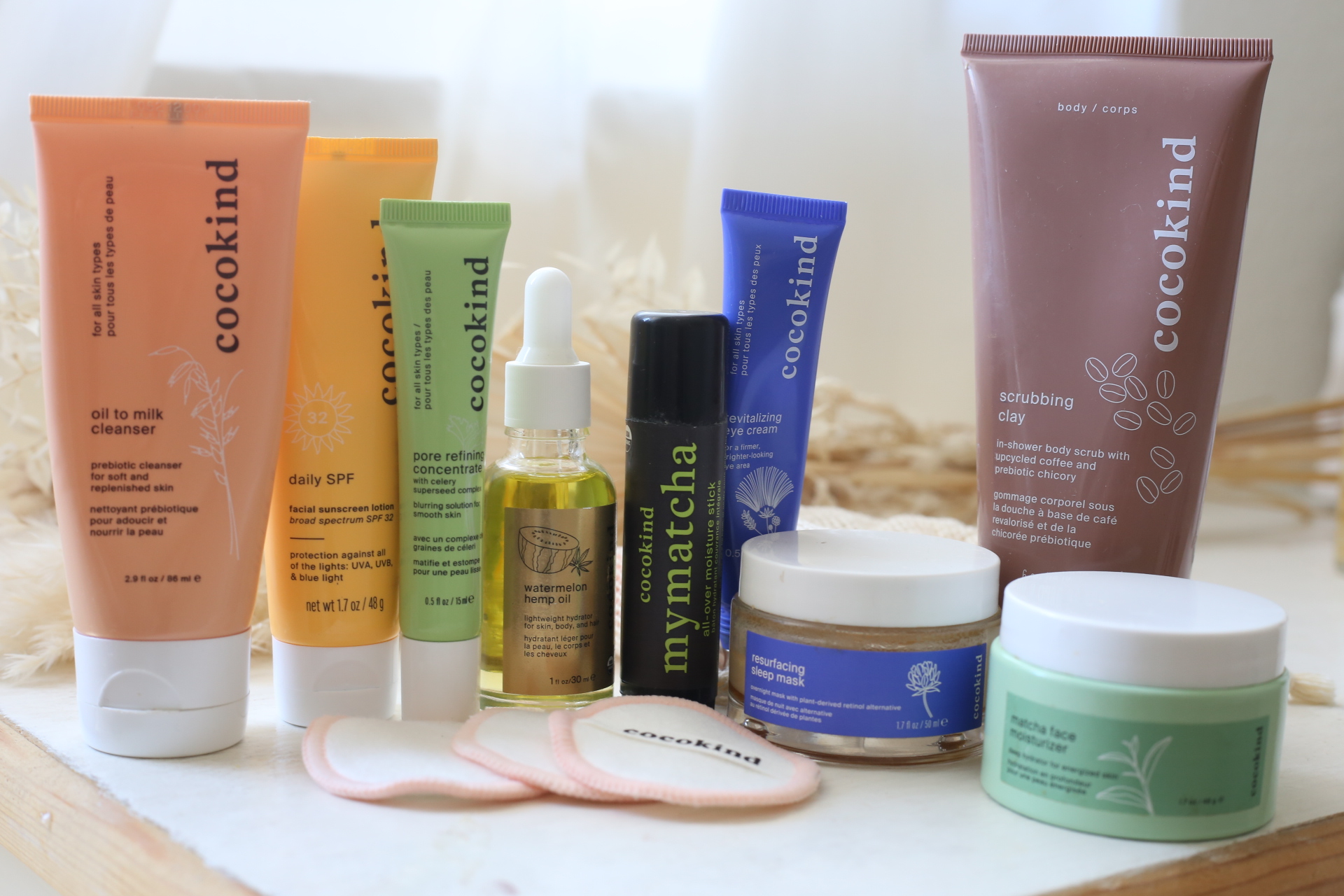 San Francisco based Cocokind uses its 200k Instagram following to communicate the brand's values of affordability, transparency, sustainability and inclusivity. Most Cocokind products are under $20, the planet-friendly packaging shows the product's carbon footprint and the Asian American-founded company is very vocal about current social issues. So without further ado, let's dive right into this Cocokind review.
Best Cocokind Skincare Products
Not every product in a skincare line can be a hit, so I'm sharing the best Cocokind products that I would purchase again and again.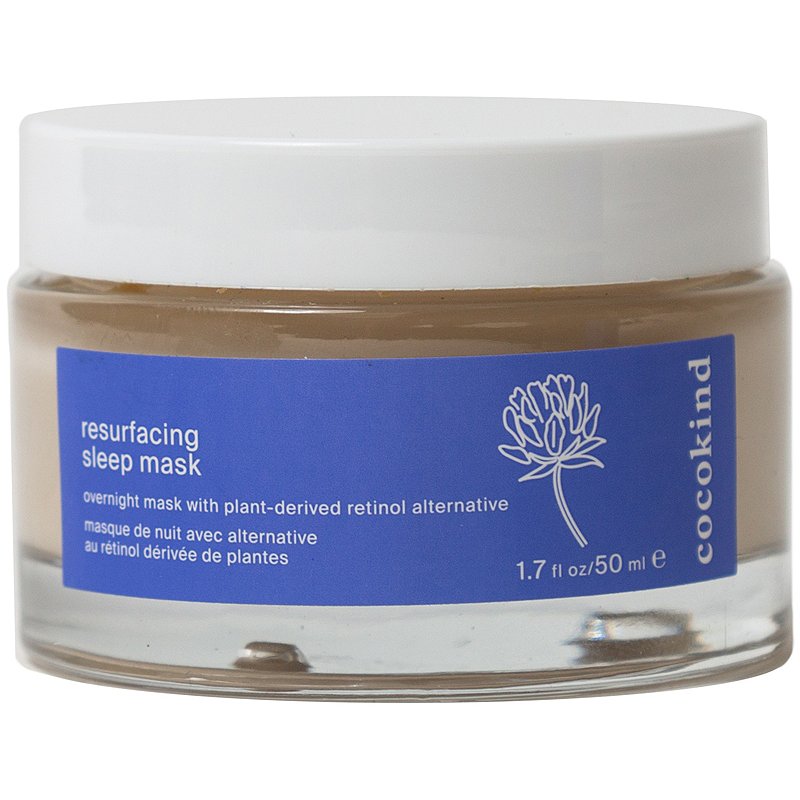 One of my absolute favorites, the Cocokind Resurfacing Sleep Mask is a silky gel mask that uses bakuchiol, a plant-derived retinol alternative, to reduce the appearance of dark spots, fine lines, and wrinkles.
Why I love it: I love the texture of this Cocokind mask and how hydrating it feels. It's a gentle alternative to retinol that mimics retinol's benefits. I apply the Resurfacing Sleep Mask either on its own or after my serums and under my face cream and oils. This product really does help brighten and even out skin tone.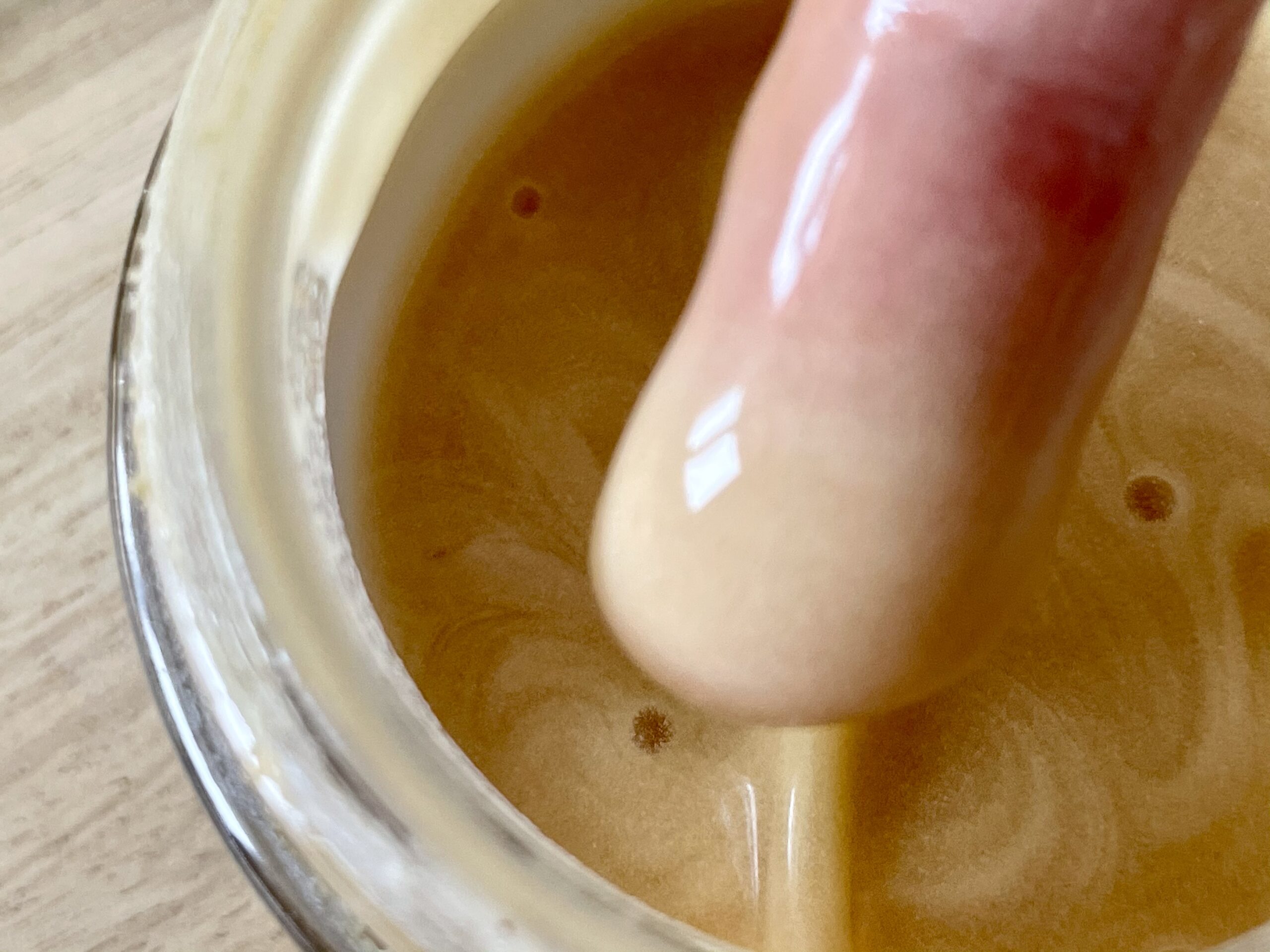 Benefits
Gently resurfaces skin overnight to smooth texture, even tone, and reduce the appearance of dark spots
Plumps skin with hydration and helps to reduce visible signs of stress and fatigue
Reduce surface redness, dryness, and sensitivity
Key Ingredients
Bakuchiol at 1% – Helps diminish the appearance of dark spots, uneven tone, and fine lines and wrinkles
Sustainable + ethical source (fully compliant with the National Biodiversity Authority of India and Nagoya Protocol) is 3rd party regulated and extracts bakuchiol from Babchi Seeds that have fallen to the ground (versus harvesting the plants)
Wild Indigo Extract – helps reduce visible signs of fatigue and pollution damage in the skin
Beta-Glucan – (derived from oats) locks in hydration, calms, and supports skin's natural barrier function
Squalane – a natural moisturizer in skin, helps to provide lightweight hydration and helps to replenish the skin barrier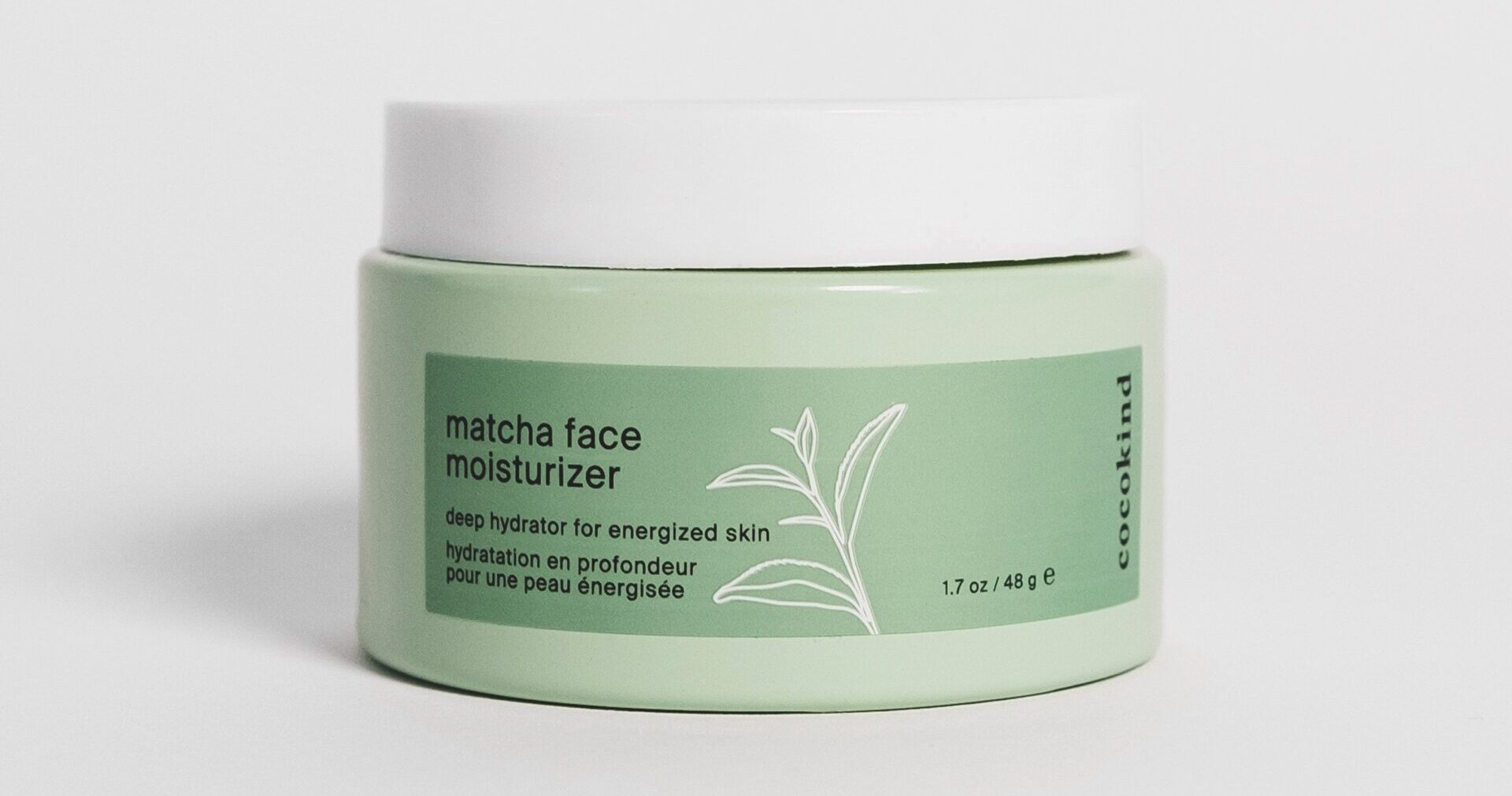 For just $20, the Cocokind Matcha Face Moisturizer is one of the best affordable face creams in clean beauty. This is a hydrating and creamy moisturizer that features Organic Matcha Tea Powder sourced from Japan, Organic Pomegranate Seed Oil and green tea extract.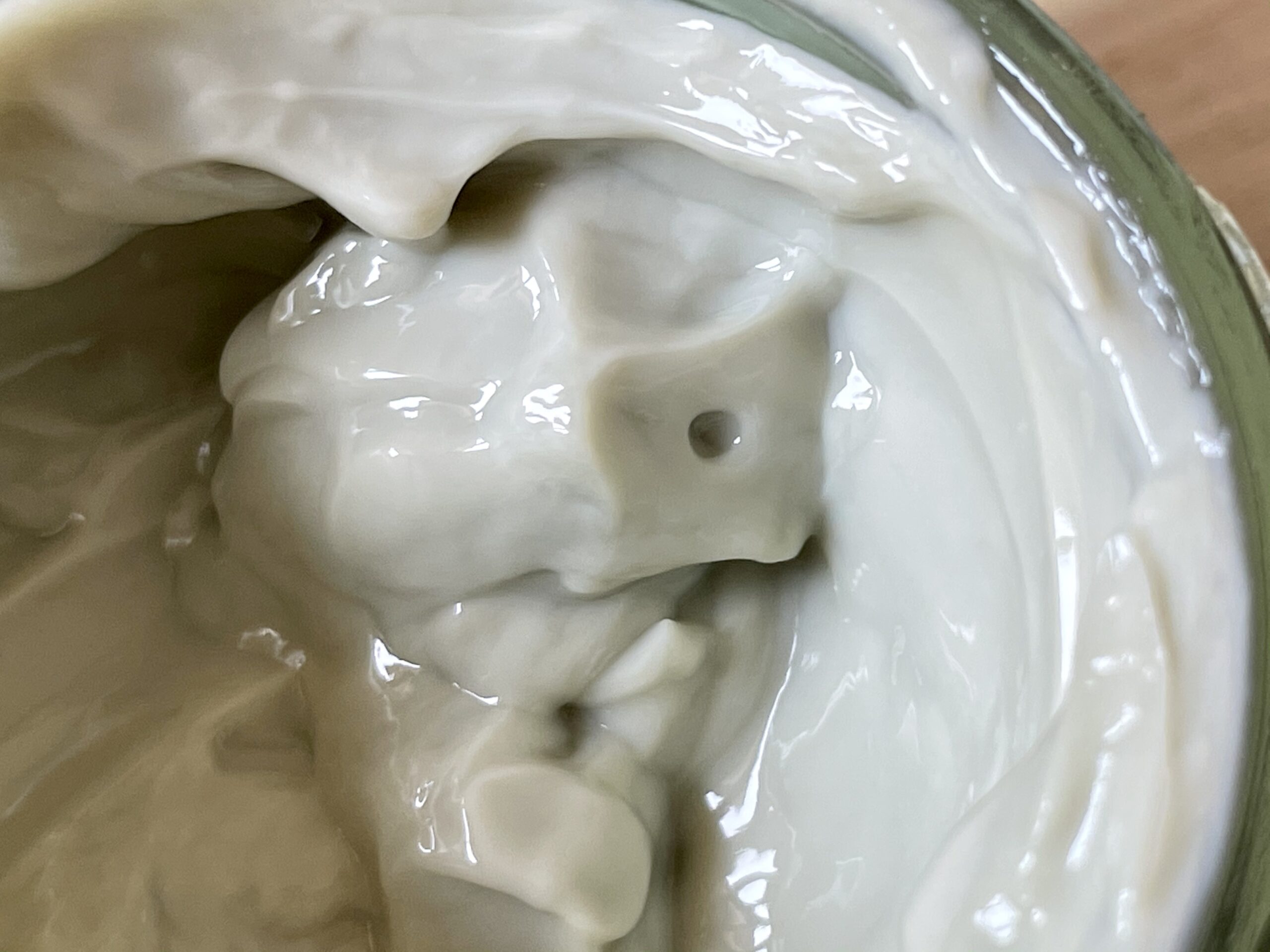 For dry skin
Not suitable for sensitive skin
Has a green hue when applied so I prefer this at night

The Cocokind Watermelon Hemp Oil is a beautiful yellow-hued multi-purpose oil is 100% organic. It's fast absorbing and perfect as both a face oil and hair oil treatment. At under $15 the Cocokind Watermelon Hemp Oil feels like a luxurious oil but remains accessible.
Dry non-greasy oil
Very lightweight
Multi-purpose for face, body and hair
Citrus Hemp scent from Orange Peel Oil and Bergamot Oil
Essential oil content: 0.15%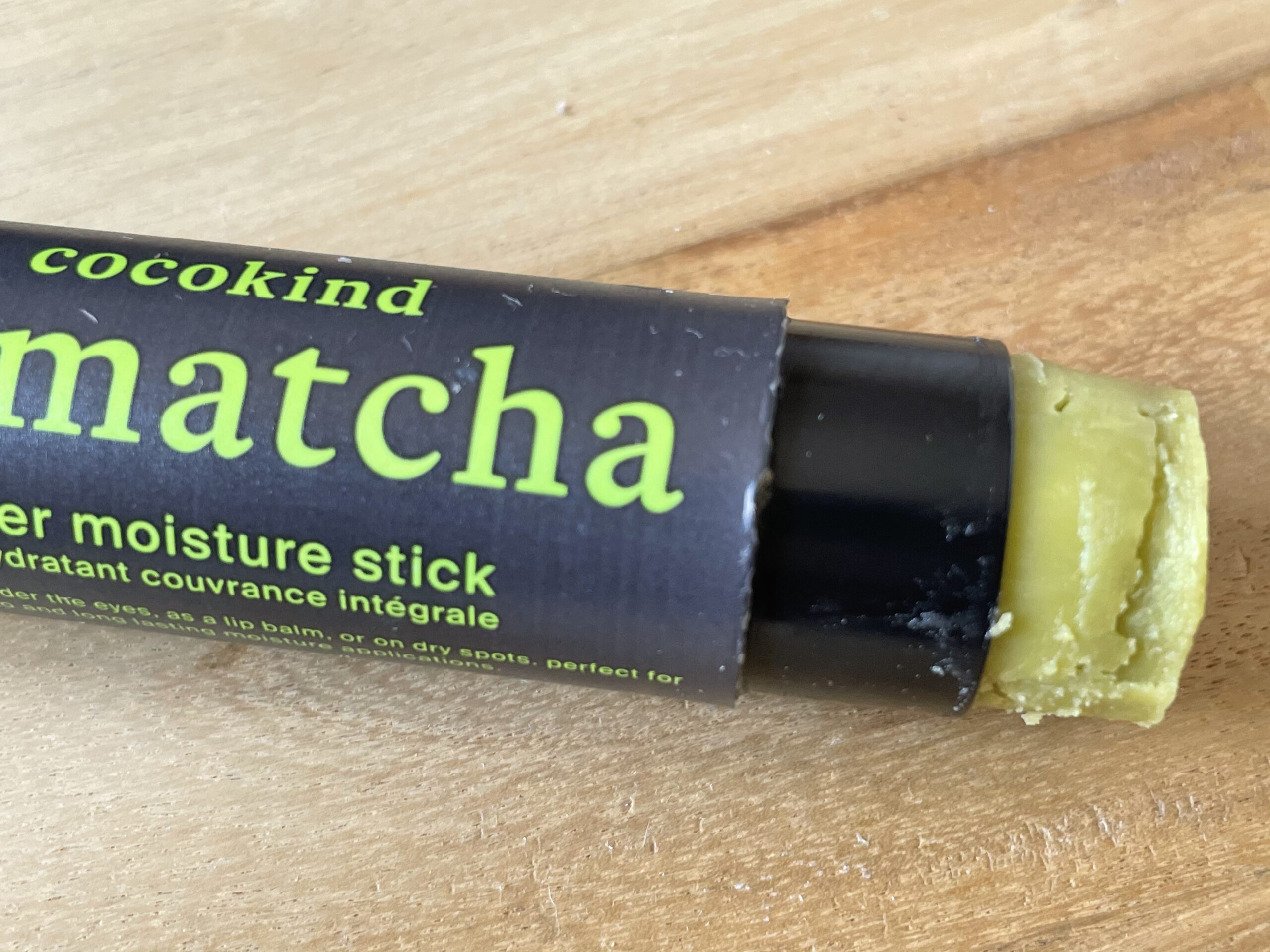 One of the original Cocokind products I fell in love with years ago, MyMatcha All Over Moisture Stick is a versatile moisturizing balm that can be used anywhere that feels dry. I love MyMatcha as a lip balm.
Made with just three ingredients: Organic Coconut Oil, Organic Beeswax and Organic Matcha Tea Powder
USDA Certified Organic
In hot weather, MyMatcha will become mushy so be careful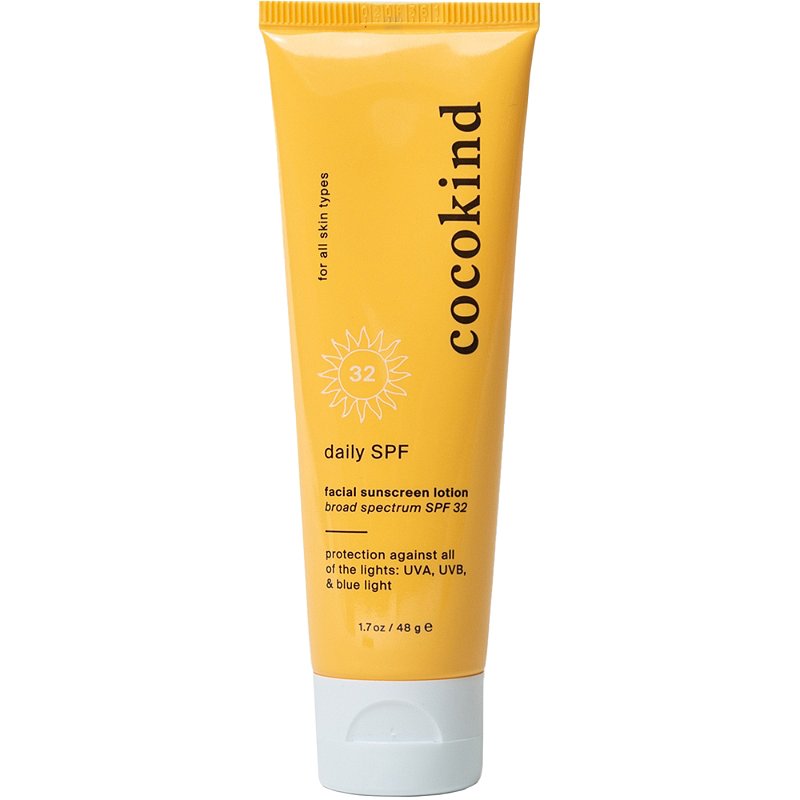 I have an in-depth review on Cocokind's Daily SPF here. I enjoy this lightweight milky sunscreen, but don't find the price as affordable as other Cocokind products at $24 for 1.7 oz. I do hope Cocokind launches a more affordable sunscreen option for body that can double as a face sunscreen.
For face

SPF 32 with non-nano zinc oxide

Goes on rather sheer with a hint of a white cast

Milky lotion

Blue phytoplankton and microalgae to protect skin against 

UVA rays (aging) and UVB rays (burning), 

pollution and 

blue light

Cocokind Rosewater Toner is a rose hydrosol which is different from rosewater, which is water with drops of rose essential oil. Cocokind's certified organic rose hydrosol is made by steaming rose petals. If you're looking for a simple organic rosewater in glass packaging, Cocokind is a great option for $17. It smells amazing and is wonderfully versatile as not only a face toner, face mist, scalp mist and makeup setting spray.

Cocokind Revitalizing Eye Cream Review
For $18 Cocokind's eye cream with a metal tip applicator hydrates, de-puffs and brightens. The texture is perfectly smooth and creamy and the hygienic metal tip is cooling and soothing. Revitalizing Eye Cream is also thoughtfully formulated with:
Persian silk tree – this plant extract helps fade the look of dark circles and puffiness, smooth the appearance of crow's feet and wrinkles, and give eyelids a lifted look
Hibiscus flower acids – this gentle, natural source of AHAs gently exfoliates, refreshes, and promotes supple looking skin
Oat extract – oat extract helps lock in hydration, support the skin's moisture barrier, and reduce the appearance of irritation associated with skin dryness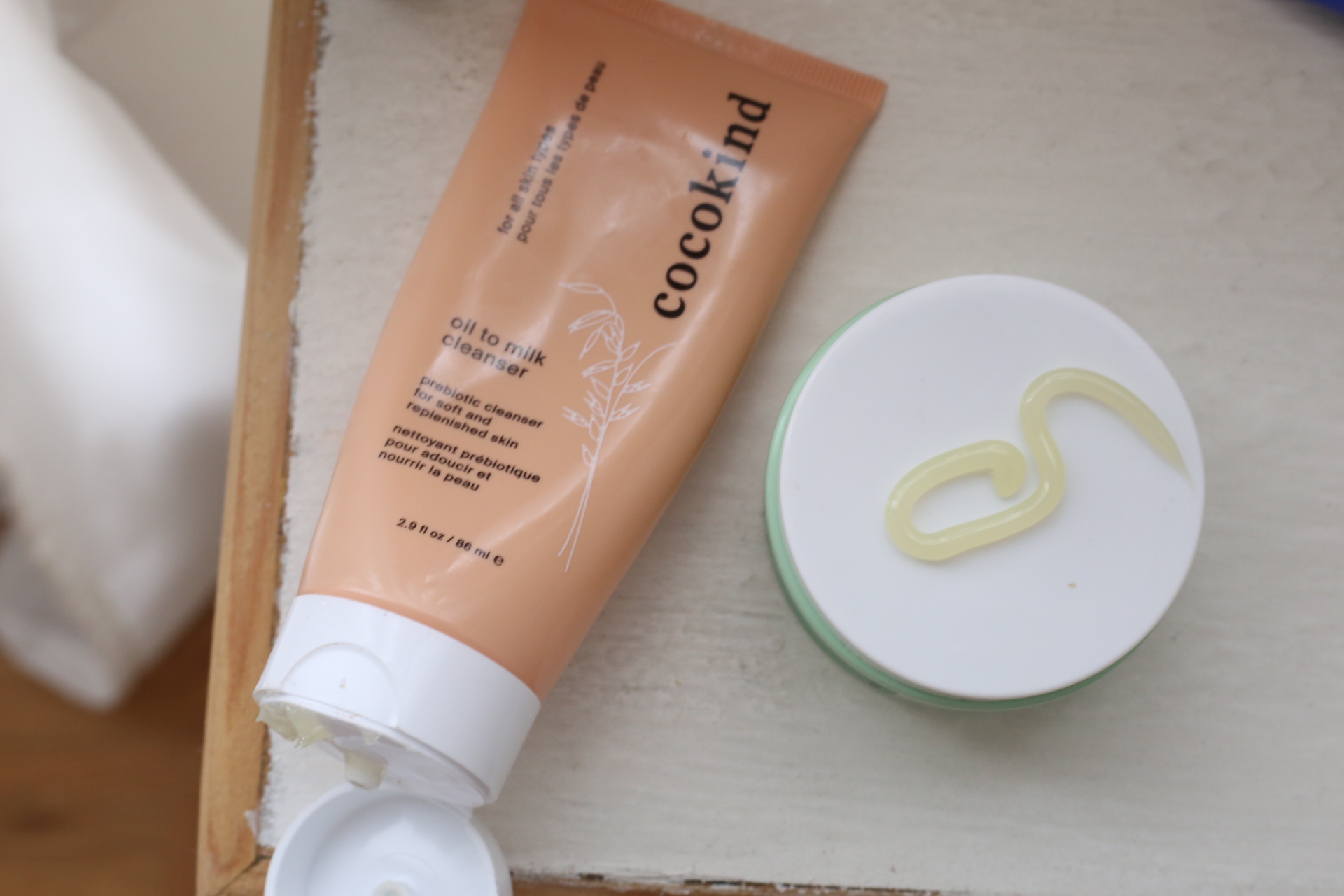 Cocokind Misses
The Cocokind products that were misses for me might be favorites for others, so note that this is my personal opinion. You may have a different experience.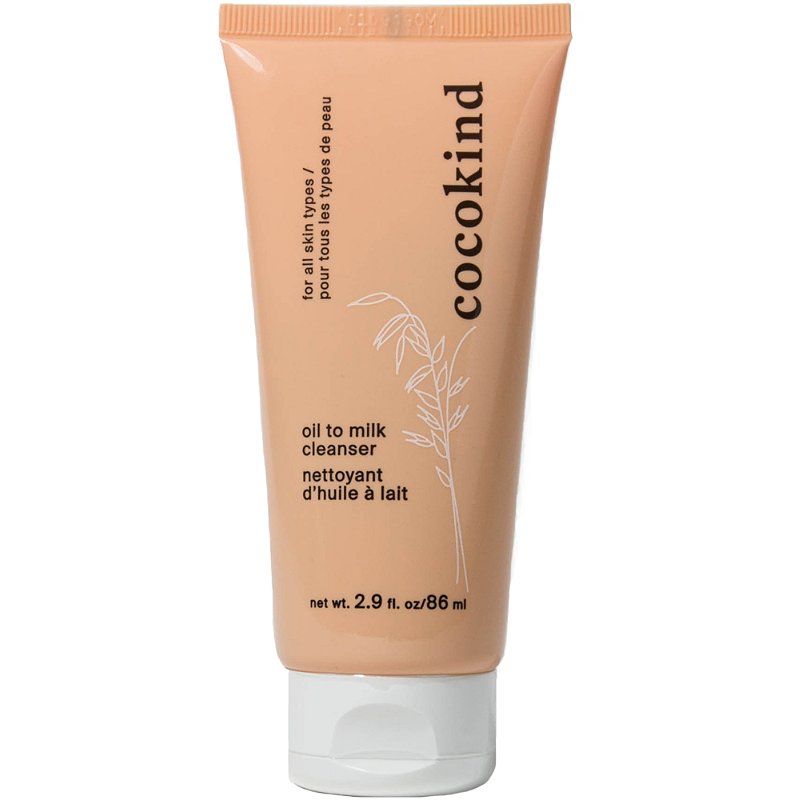 The Cocokind Oil to Milk Cleanser is a favorite among many, but as somewhat of a self-proclaimed green beauty connoisseur, this balm cleanser falls short for me. I do love that it has fermented oat and oat lipid complex that's microbiome-friendly to help good bacteria thrive. While this oil to cleanser balm emulsifies and rinses off well there's a few things that would make me not want to re-purchase.
What I don't like about Cocokind Oil to Milk Cleanser:
Very difficult to squeeze out of the bottle (at night I'm usually tired which is why this is a con for me)
Not a fan of the texture: There's something about the texture I don't quite like. It's very thick and a little bit sticky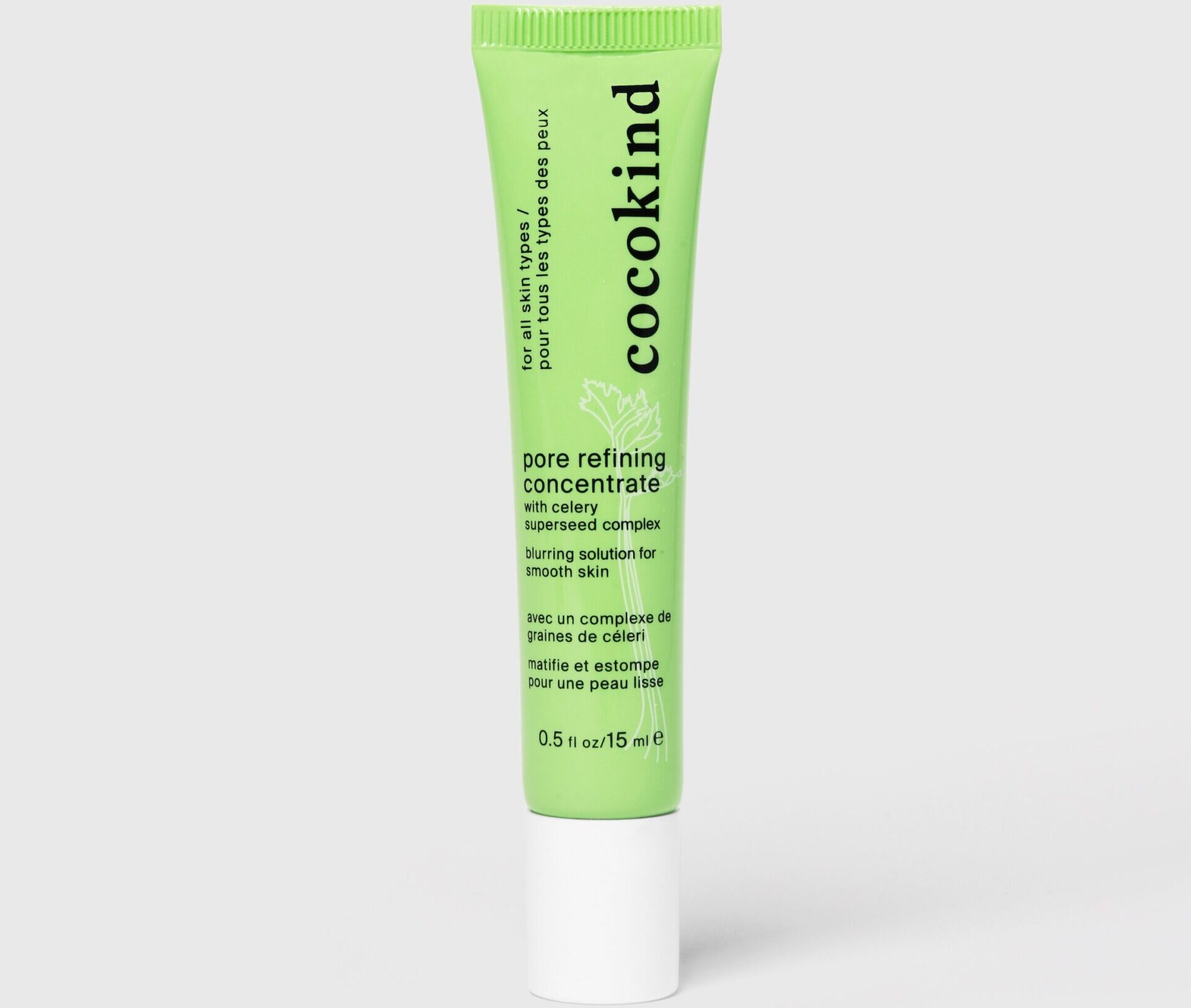 Cocokind Pore Refining Concentrate Review
The Cocokind Pore Refining Concentrate is designed to tighten and refines the appearance of large pores. A common skincare myth is that pore size can be reduced. The fact is pore size cannot be changed, so this product will not magically reduce pore size. Pore size is primarily genetic and can appear smaller or bigger depending on skin elasticity and environmental factors.
The Cocokind Pore Refining Concentrate comes in a rollerball tube and is basically a water and celery seed complex formula. The celery superseed complex at 3% is a combination of flax and celery extracts to firm, tone and support skin density.
I do notice a tightening feeling when I apply this, but I'm just not a fan of the rollerball packaging and did not find this product useful for my skin personally.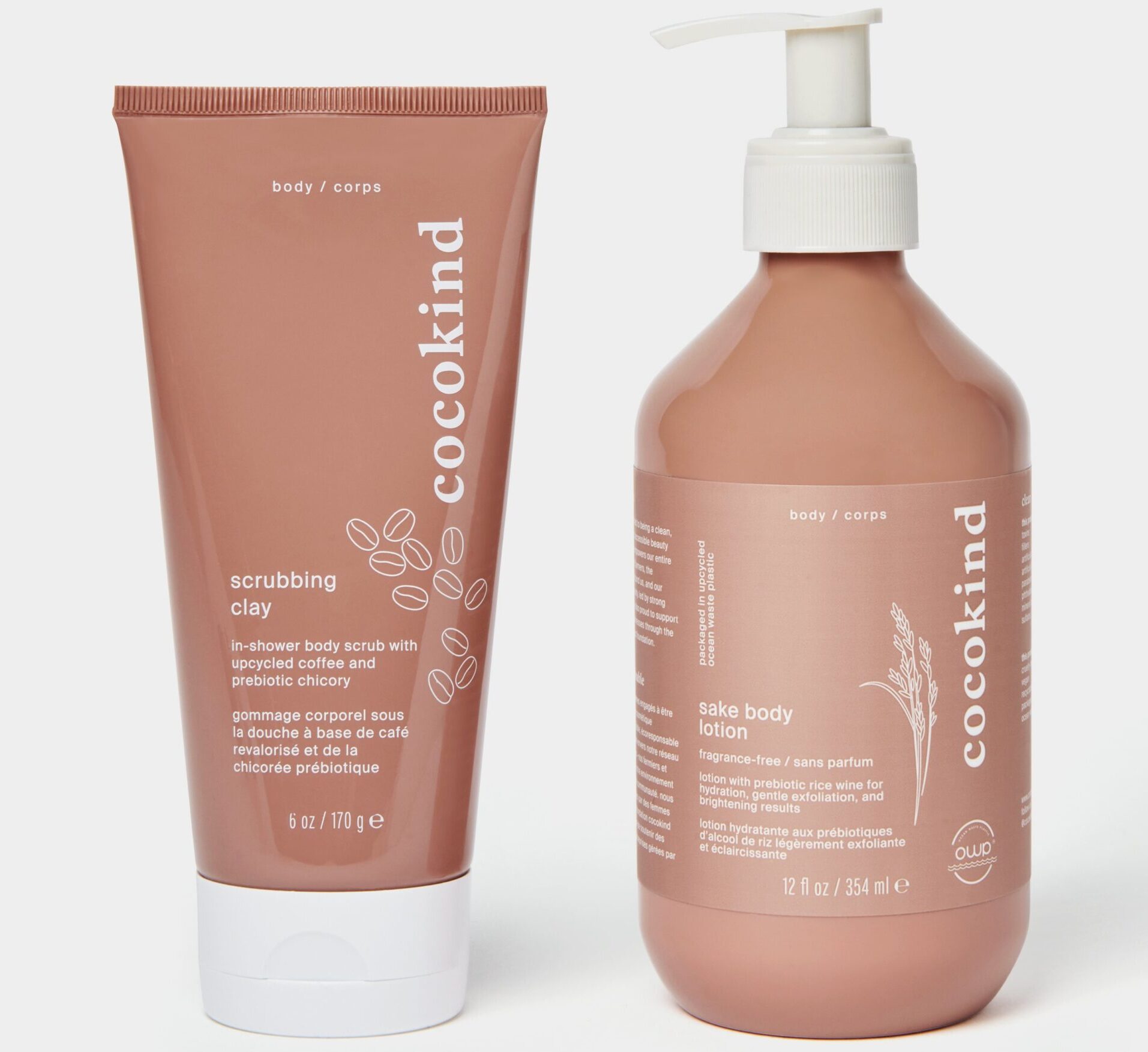 Cocokind Body Care
Cocokind recently launched a couple of natural body care products like their Scrubbing Clay and Sake Lotion.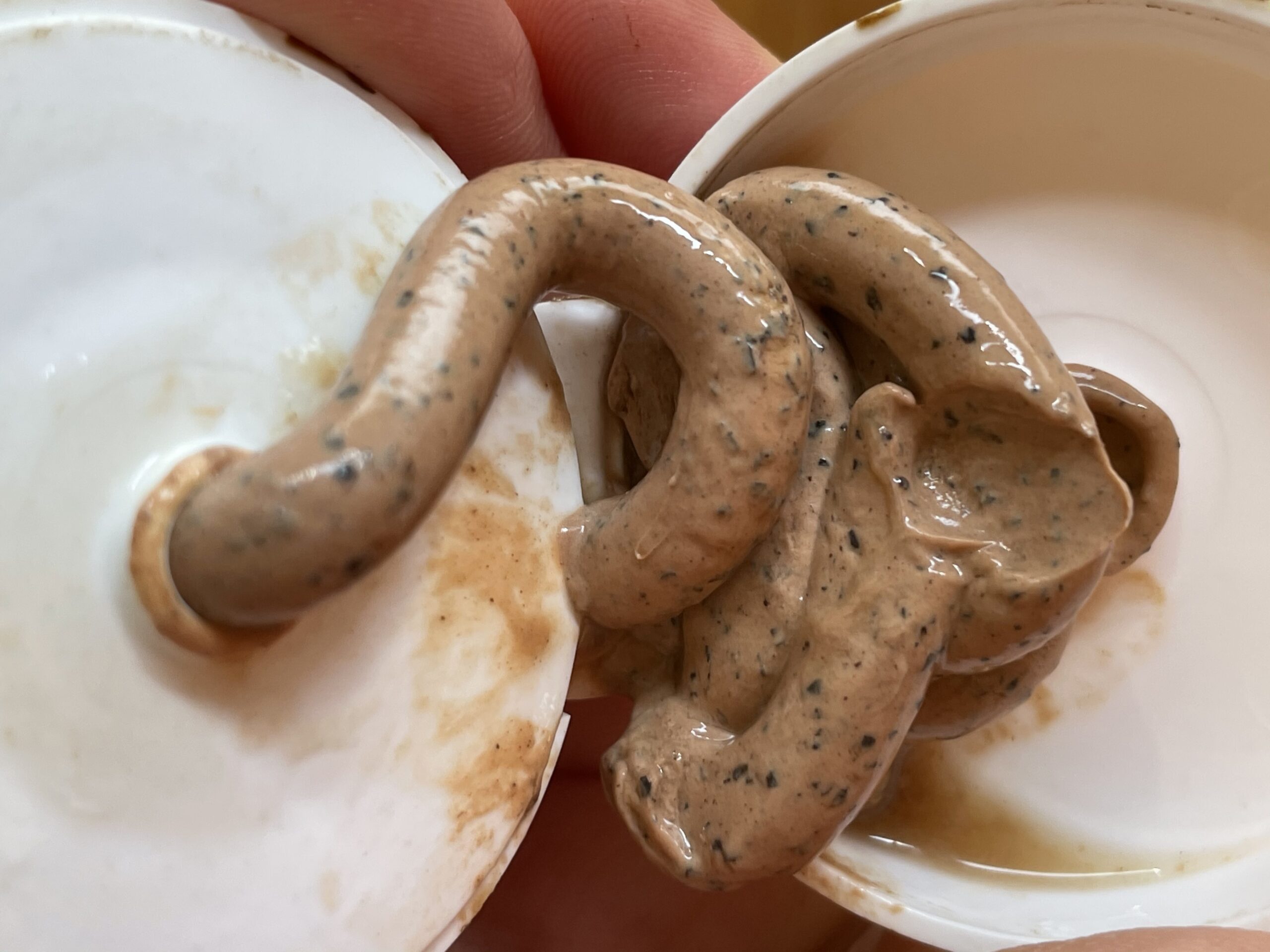 Cocokind Scrubbing Clay
I love that the Scrubbing Clay is upcycled beauty, using coffee grounds that would otherwise go to waste. This is a very creamy and moisturizing body scrub that gentle exfoliates. Cocokind Scrubbing Clay contains:
Prebiotic chicory root – naturally packed with prebiotic sugars, this ingredient helps feed your skin microbiome and support balanced skin
Upcycled coffee grounds – sourced from a local coffee manufacturer in California, upcycled antioxidant-rich coffee grounds help slough away dead skin cells and polish the skin's surface, while also firming, smoothing, and brightening the look of skin with caffeine
Red clay – helps prevent clogged pores
Cocokind Discount Code
Save 15% at Cocokind with discount code OBL here.