Biossance Review: Best & Worst of Biossance Skincare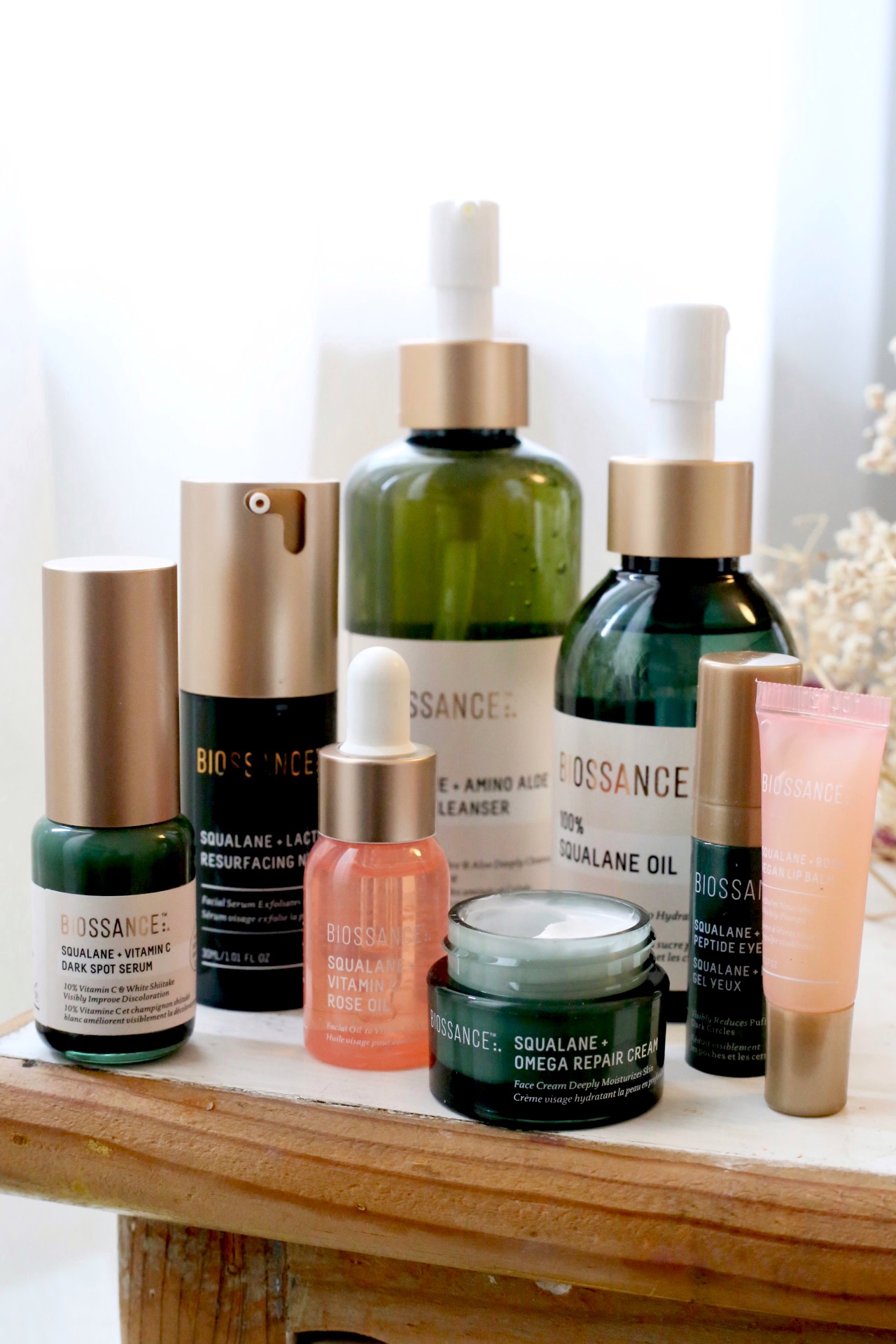 Biossance creates clean, sustainable skincare focused around Squalane. Founded in 2016, Biossance's award-winning line of sugarcane derived squalane-based products are now Sephora aisle staples and celebrity endorsed by Reese Witherspoon. While they are clean beauty, please note that Biossance is not 100% natural nor organic. This isn't one of my favorite skincare lines, but they are widely accessible and offer better formulas than most. If you're trying to decide between Caudalie and Biossance, both clean beauty brands at Sephora at similar price points, then I much prefer Biossance. Read on for my honest thoughts on their skincare in my Biossance review and save 20% for Black Friday on Amazon.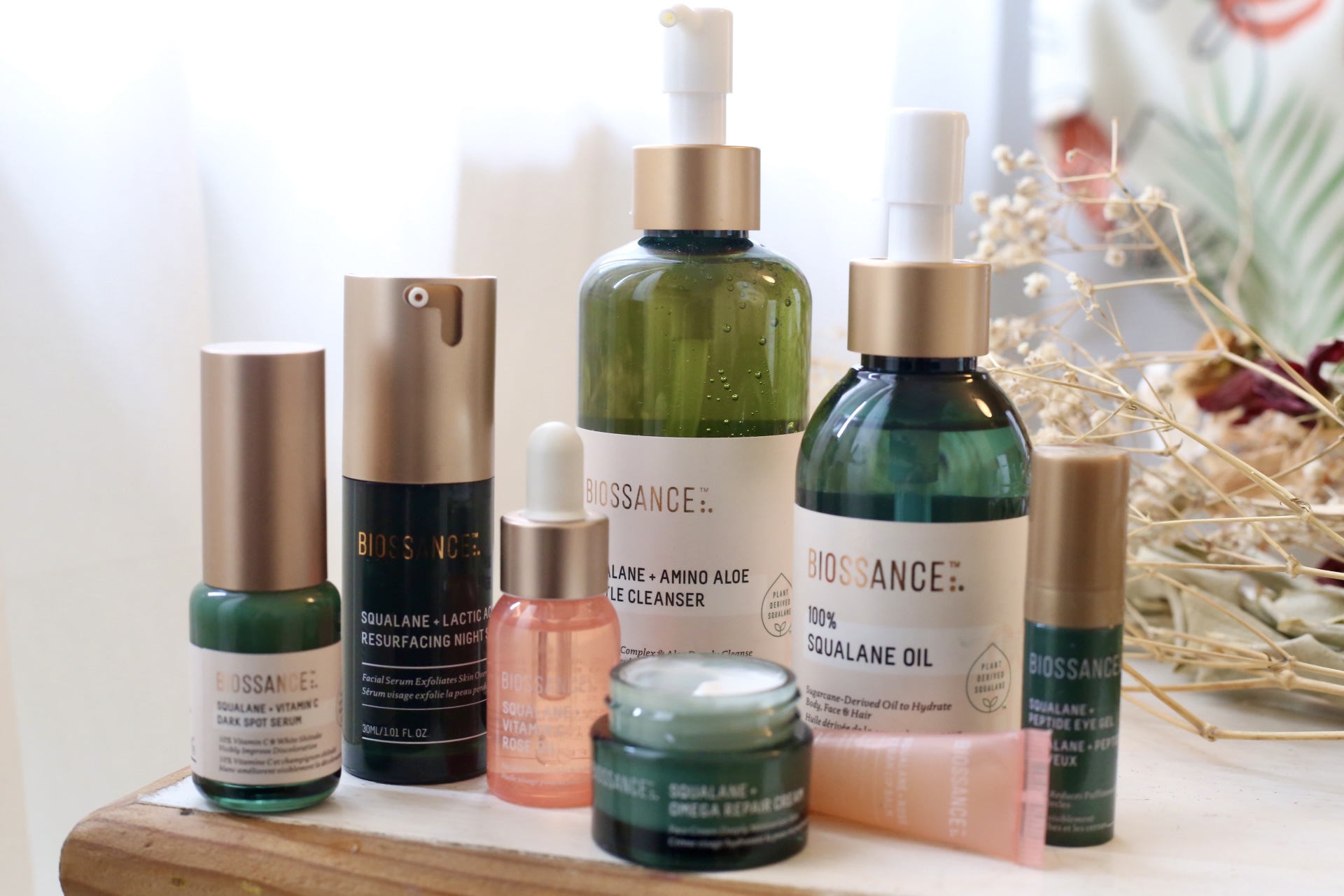 Let's start with the most controversial product – eye cream. I tested their eye cream when I was judging for the eye cream category in the CertClean Beauty Awards. Biossance's peach colored eye cream contains Squalane, Paracress extract and Pink Marine Algae and is a rich yet hydrating eye cream that begins in a water base. I personally know some who love this eye cream and others who don't care for it – and unfortunately I'm siding with the latter. For the $54 price I don't think it's worth it. I personally prefer the Biossance Eye Gel over their Eye Cream if you must have an eye product from them.
Ingredients: Water (Aqua), Caprylic/Capric Triglyceride, Squalane, Glycerin, Sorbitan Olivate, Cetearyl Olivate, Jojoba Esters, Glyceryl Stearate SE, Panthenol, Hydroxyethyl Acrylate/Sodium Acryloyldimethyl Taurate Copolymer, Cetyl Palmitate, Spilanthes Acmella Flower Extract, Palmitoyl Tripeptide-5, Sorbitan Palmitate, Dunaliella Salina Extract, Astaxanthin, Sodium Hyaluronate, Phenoxyethanol, Ethylhexylglycerin, Tocopherol, Citric Acid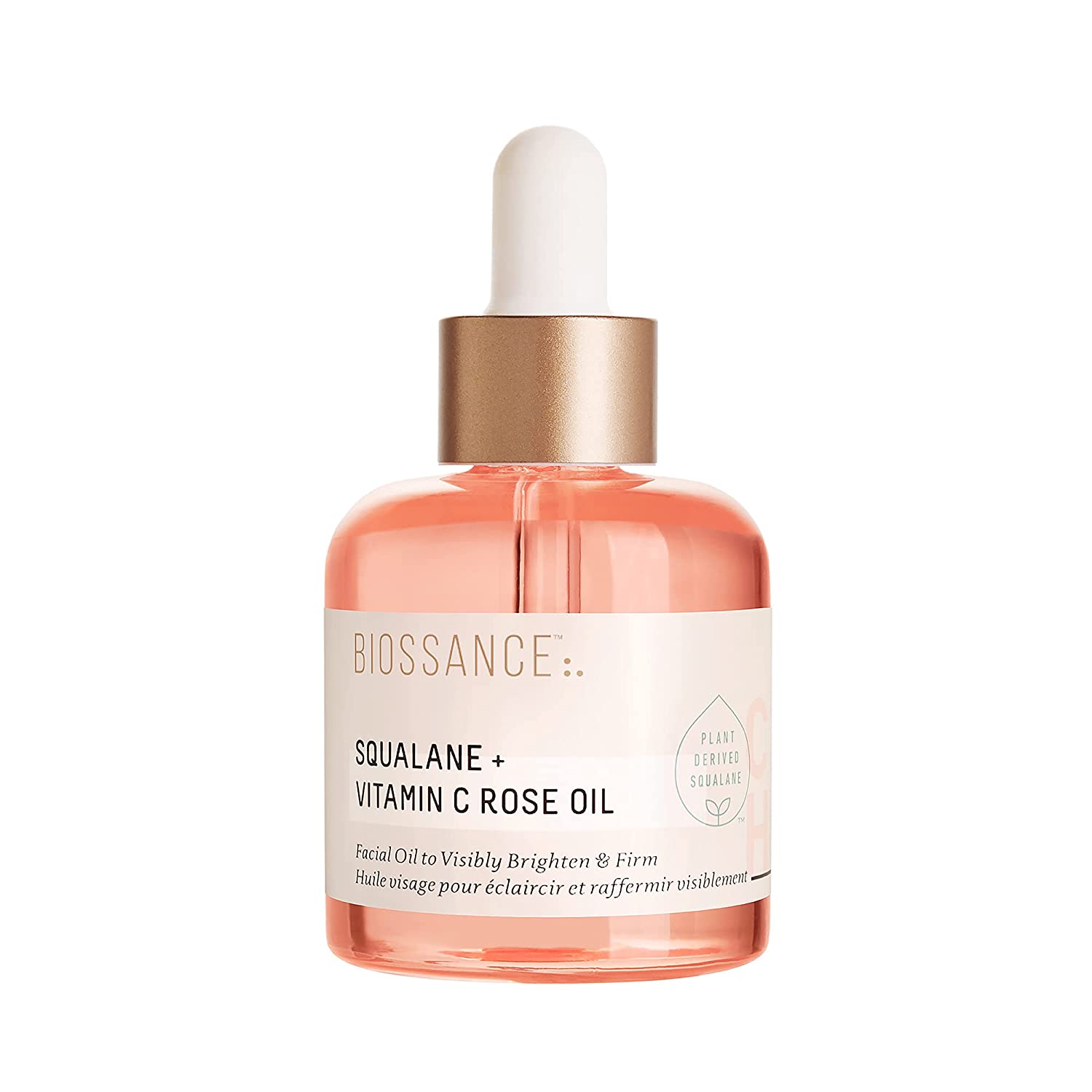 Squalane is much loved for being a very hydrating and lightweight oil and the Squalane Vitamin C Rose Oil has the additional benefits of shelf stable and oil-soluble Vitamin C (Tetrahexyldecyl Ascorbate), Chios Crystal Oil and Damascus Rose Petal. This is a relatively simple yet thoughtfully formulated face oil that would appeal to people who are new to using face oils. It has the subtlest barely there rose scent.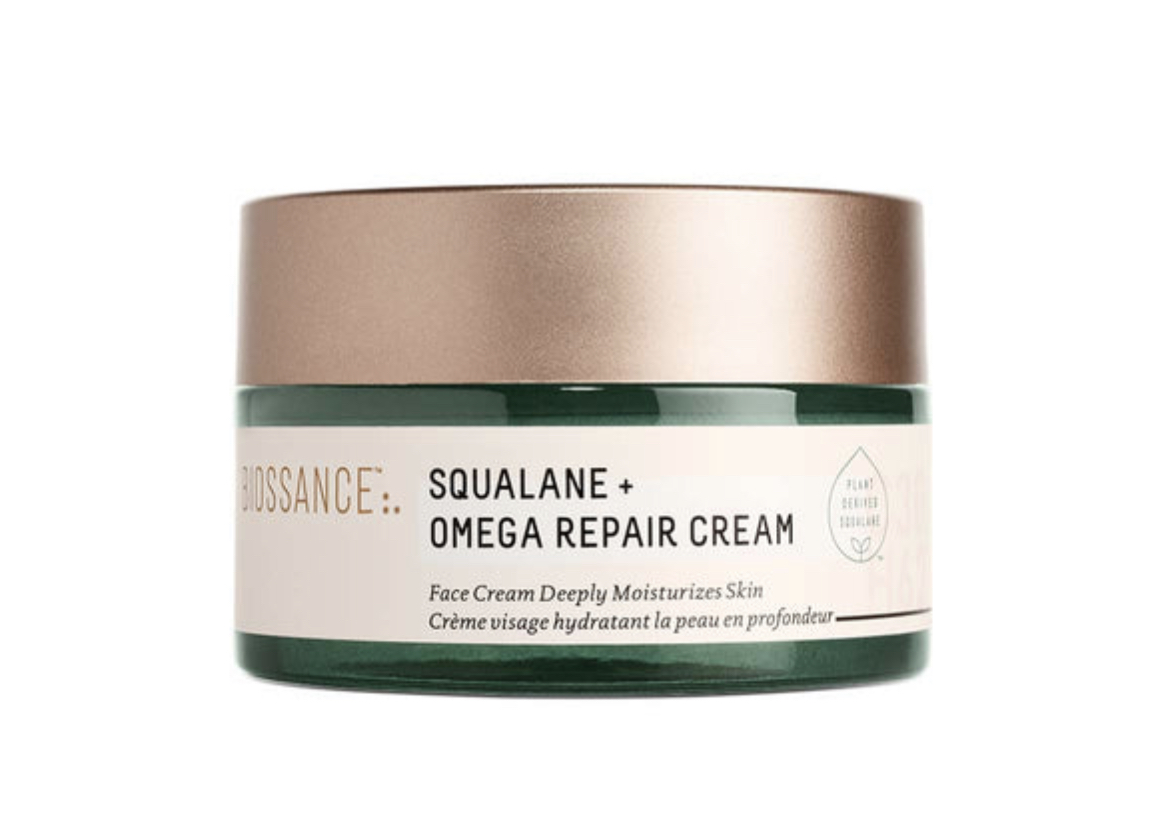 The Omega Repair Cream is a rich, perfectly silky smooth cream that absorbs rapidly. There's plenty of Squalane content as it's 2nd on the ingredients list after water. It also has Ceramides, Fatty Acids and Hyaluronic Acid, but beyond that there's nothing *particularly* special about this cream. While the Repair Cream is unscented, it still has a slightly odd scent to me.
Omega Repair Cream is simple and straightforward for those looking for a standard rich cream, but at nearly $60 I think it's overpriced for what it has to offer.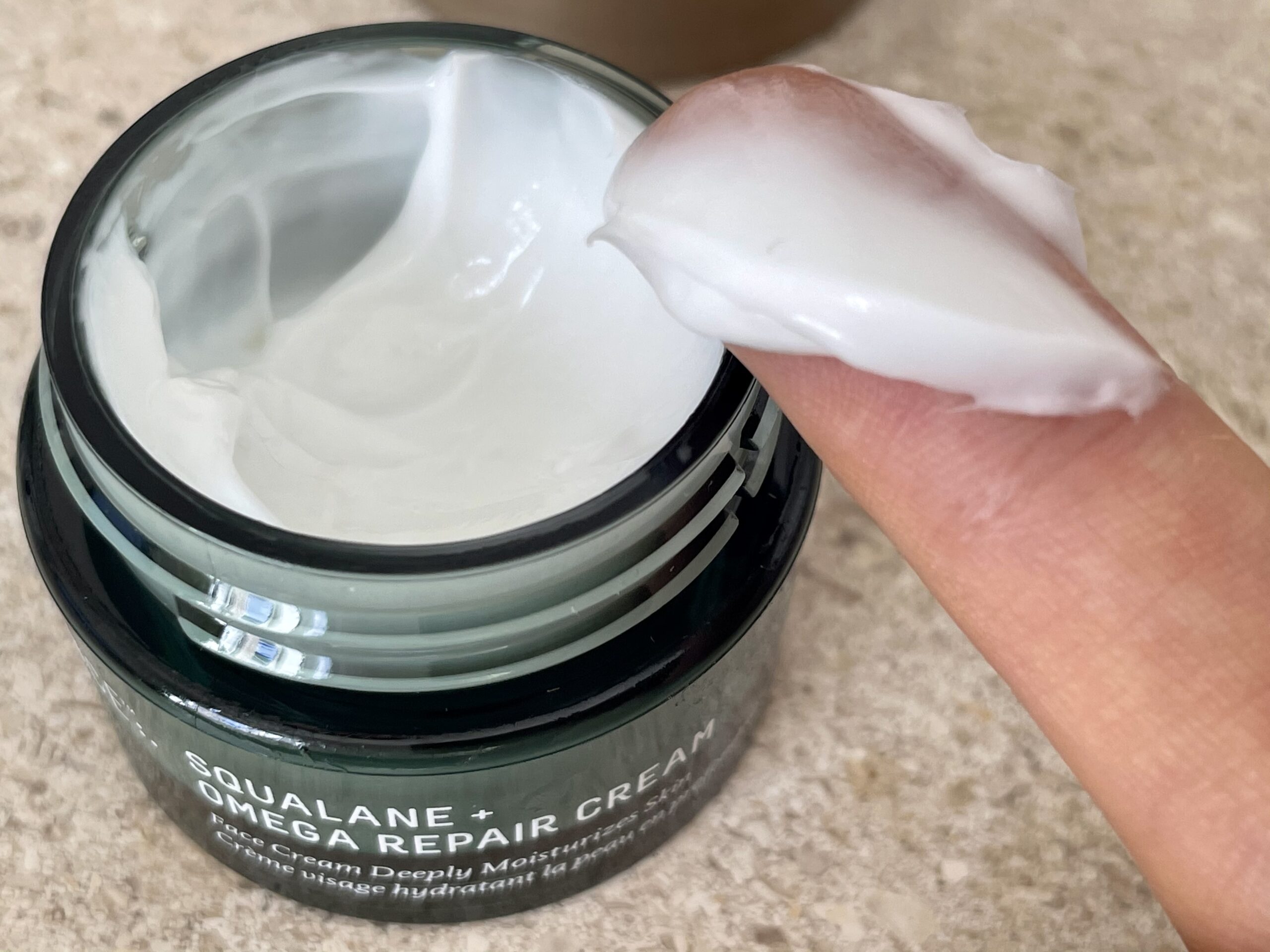 Ingredients: Water, Squalane, Glycerin, Caprylic/Capric Triglyceride, Isoamyl Laurate, Butyrospermum Parkii (Shea) Butter, Sorbitan Olivate, Cetearyl Olivate, Ceramide NP, Jojoba Esters, Sodium Hyaluronate, Euterpe Oleracea Sterols, Linoleic Acid, Oleic Acid, Linolenic Acid, Ethyl Linoleate, Tocopherol, Isoamyl Cocoate, Cetyl Palmitate, Sorbitan Palmitate, Cetearyl Alcohol, Ethylhexylglycerin, Carbomer, Sodium Hydroxide, Phenoxyethanol, Sodium Gluconate.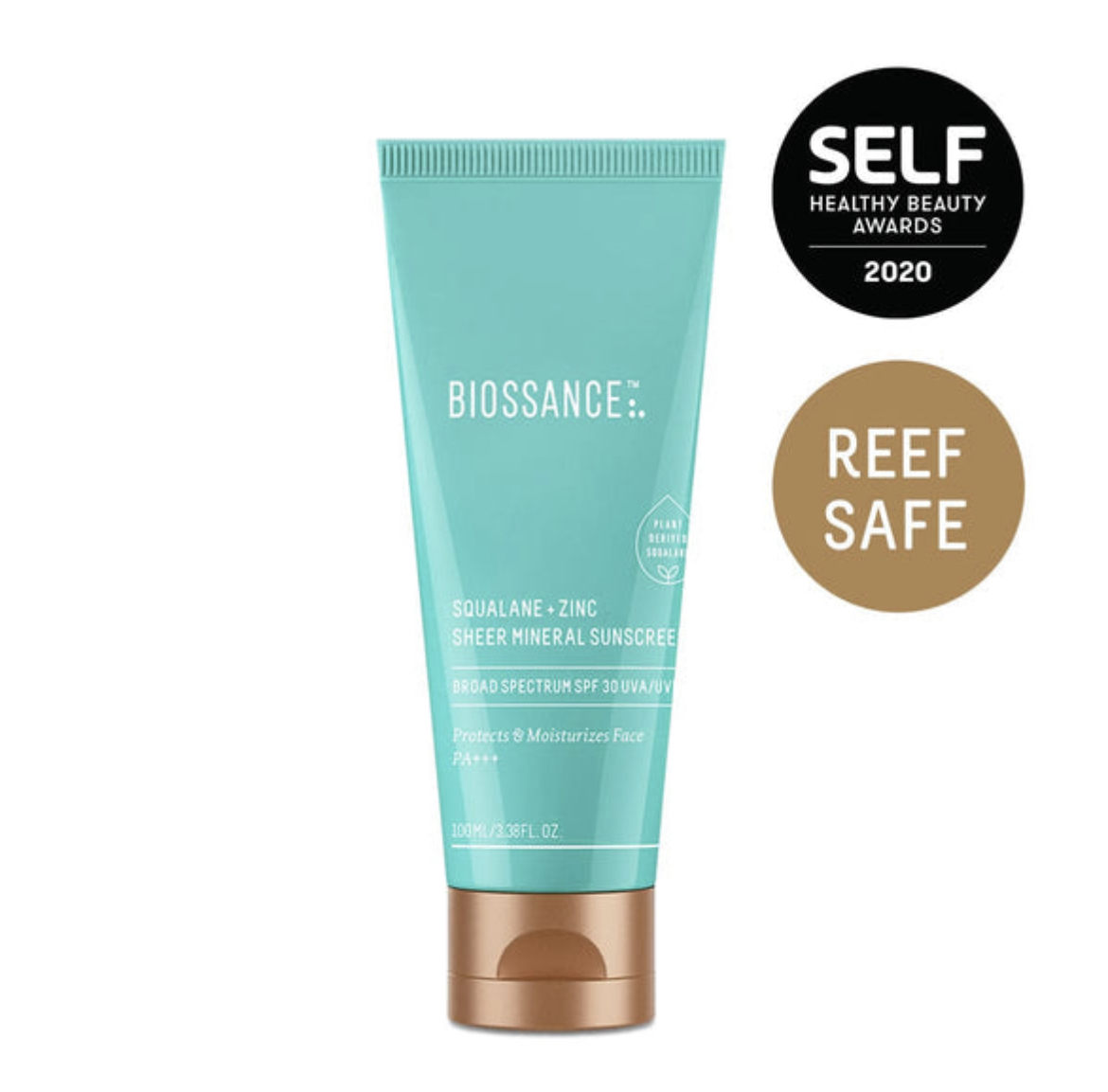 The Biossance mineral sunscreen is only for people who enjoy oily sunscreens. I have dry skin and oily-leaning sunscreens are still not my favorite. But if you enjoy that consistency and a dewy look, then the Biossance sunscreen is right up your alley. It's got 14% zinc oxide with SPF 30 protection and is lightweight in consistency (but also slick).
Pros
Great for dry skin who want a light lotion that's also got enough oil slip
Offers hydration + moisturization
Dewy finish
Offered in a jumbo size of 3.4 oz
Somewhat affordable at $30 for 1.7 oz
Cons
Quite oily
Dewy finish
May not suitable for deep skin tones
I find myself using less than I usually do because of the dewy finish, so I top it off with another layer of a more matte sunscreen.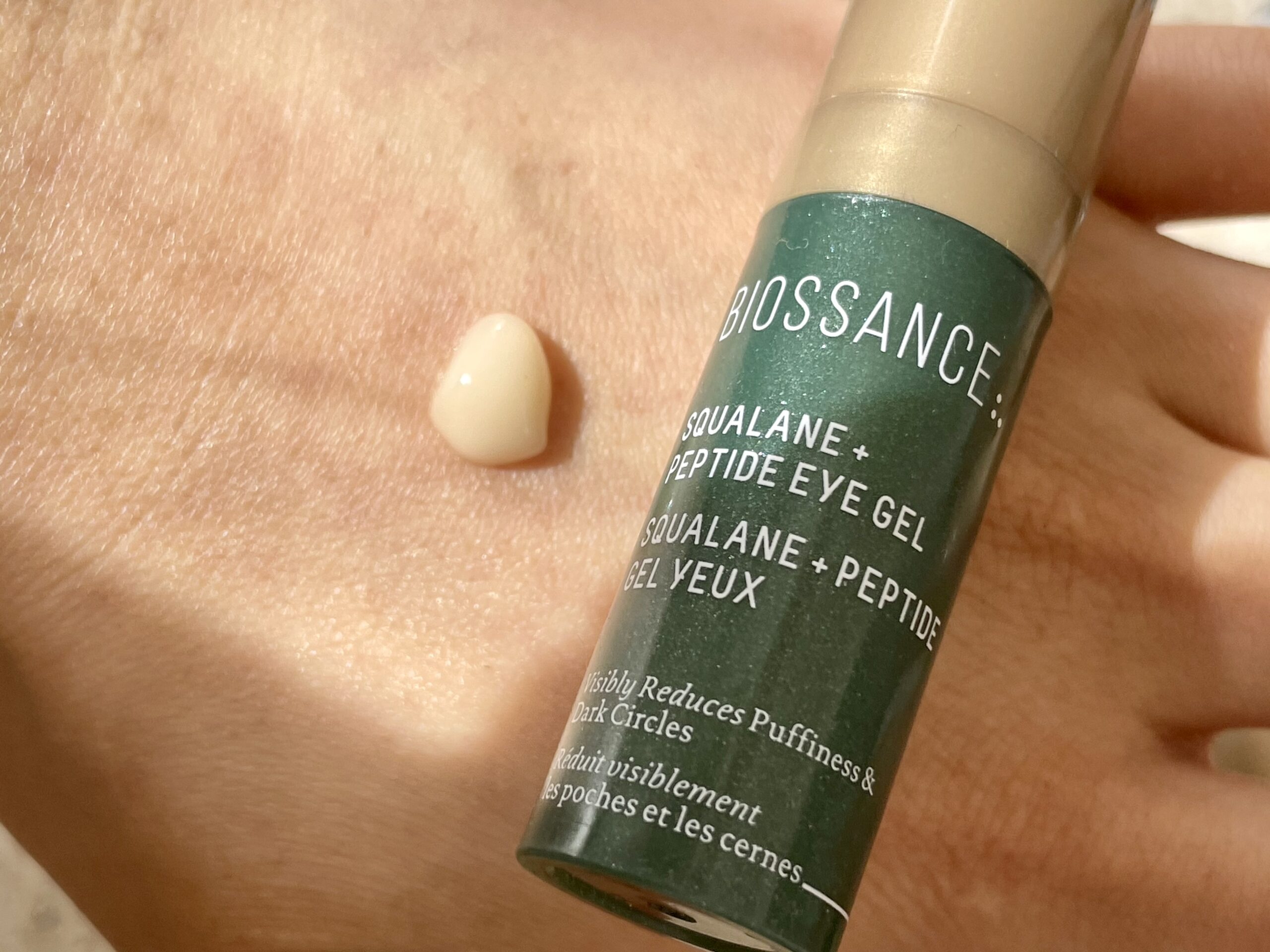 (To be updated)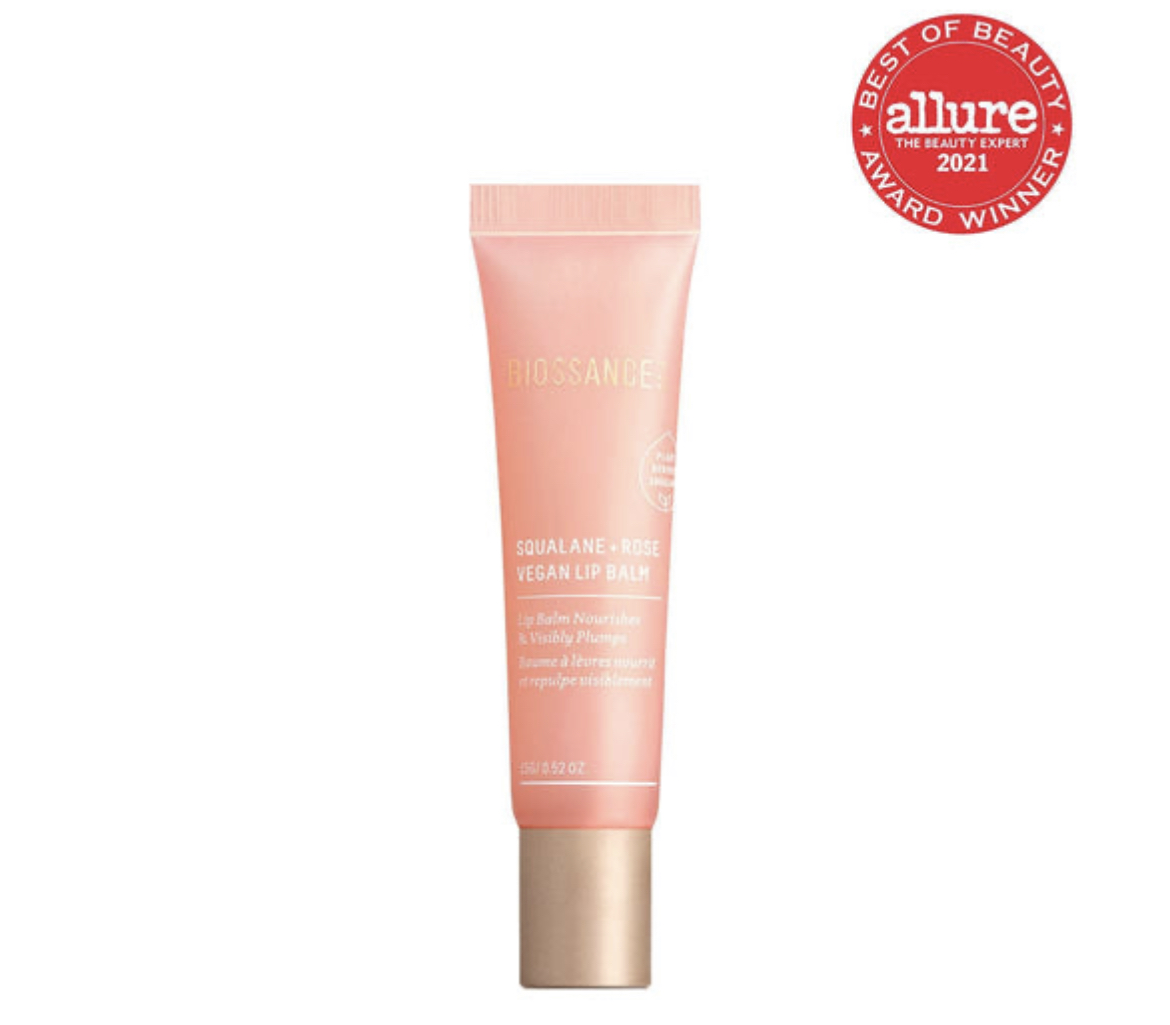 Love the Biossance lip balm! It's luxuriously rich and petroleum jelly-like but without the petroleum. There's no real detectable scent either. I would actually categorize this lip balm as a lip mask as it reminds me more of a treatment than a casual balm.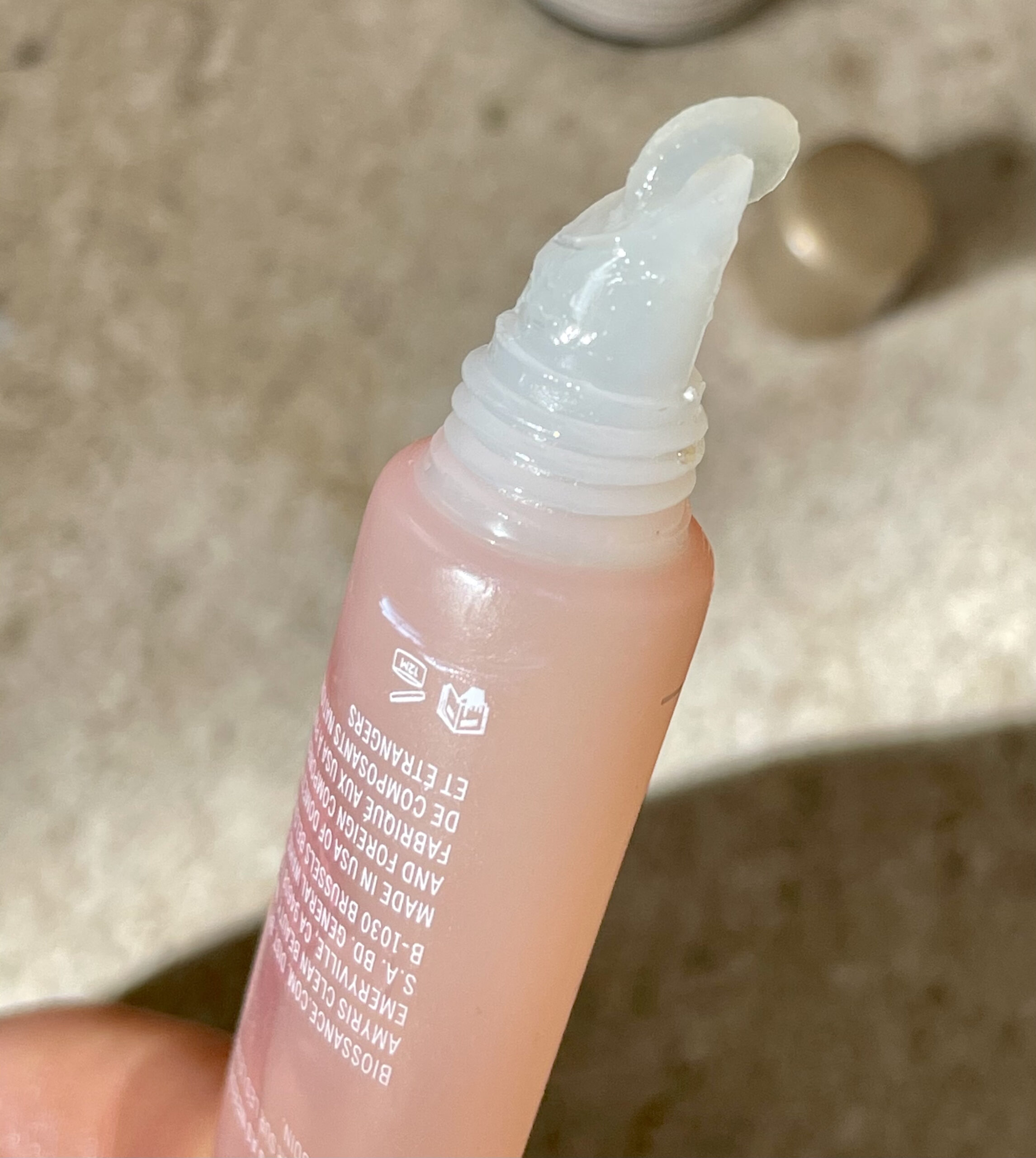 The vegan formula contains a blend of ceramides, hyaluronic acid, and sugarcane-derived squalane along with luxurious Rose wax and Wakame algae. Plus it's not crazy overpriced at just $14.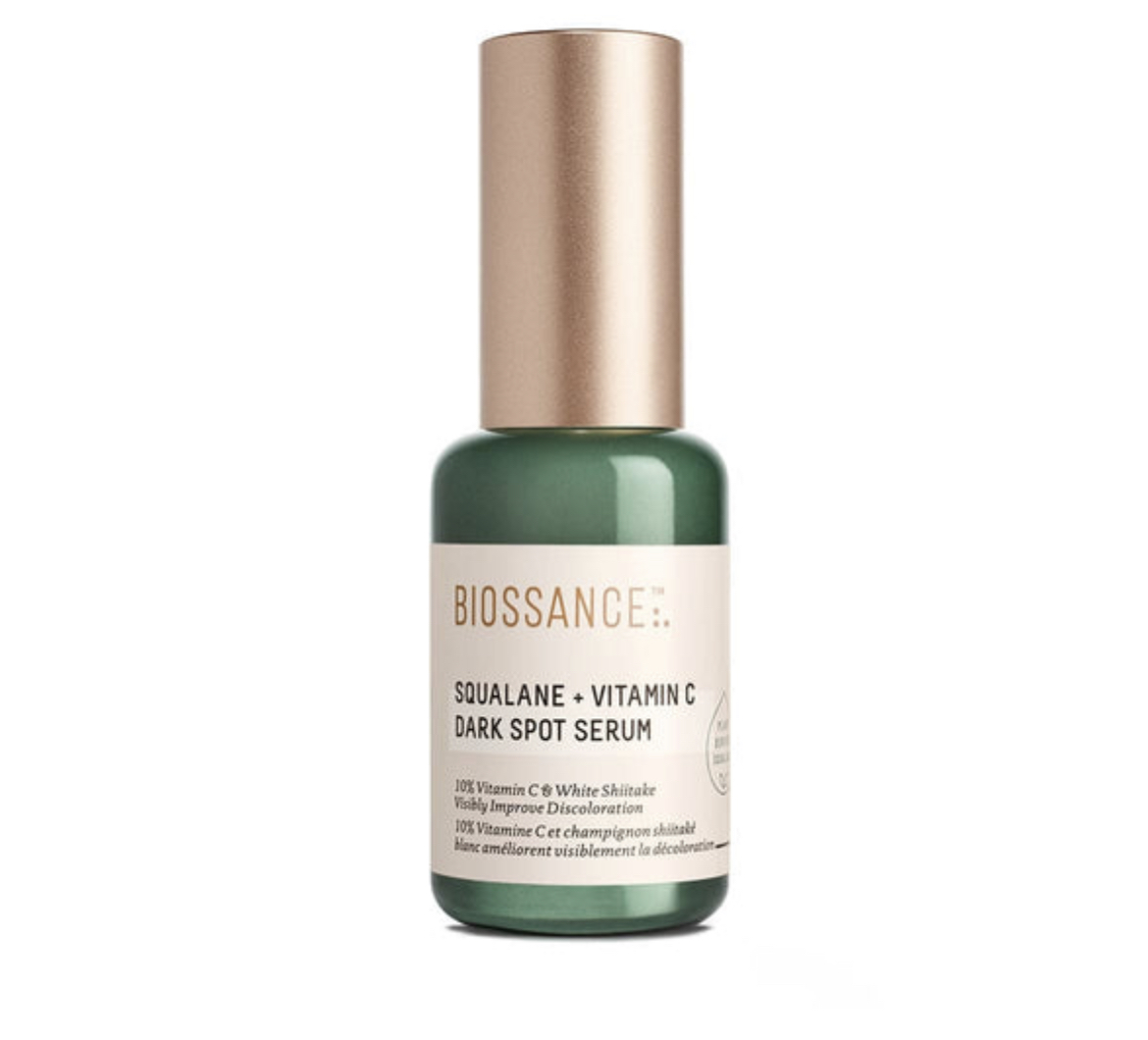 I did enjoy the Biossance Vitamin C Dark Spot Serum. It has 10% Vitamin C and proprietary white shiitake mushroom extract to address discoloration and blended in amounts that won't cause irritation.
This Vitamin C serum is a milky water-based consistency that feels very hydrating and not at all sticky or oily. I feel that it does have a brightening effect even after just a few days of use, but as for dark spots, those can't be faded if they're genetic. I do think it could help with newly formed dark spots from recent sun damage for instance, but not with dark spots that have been present for many years. Only something more invasive like a peel or laser can help, and even then, the results are always only temporary.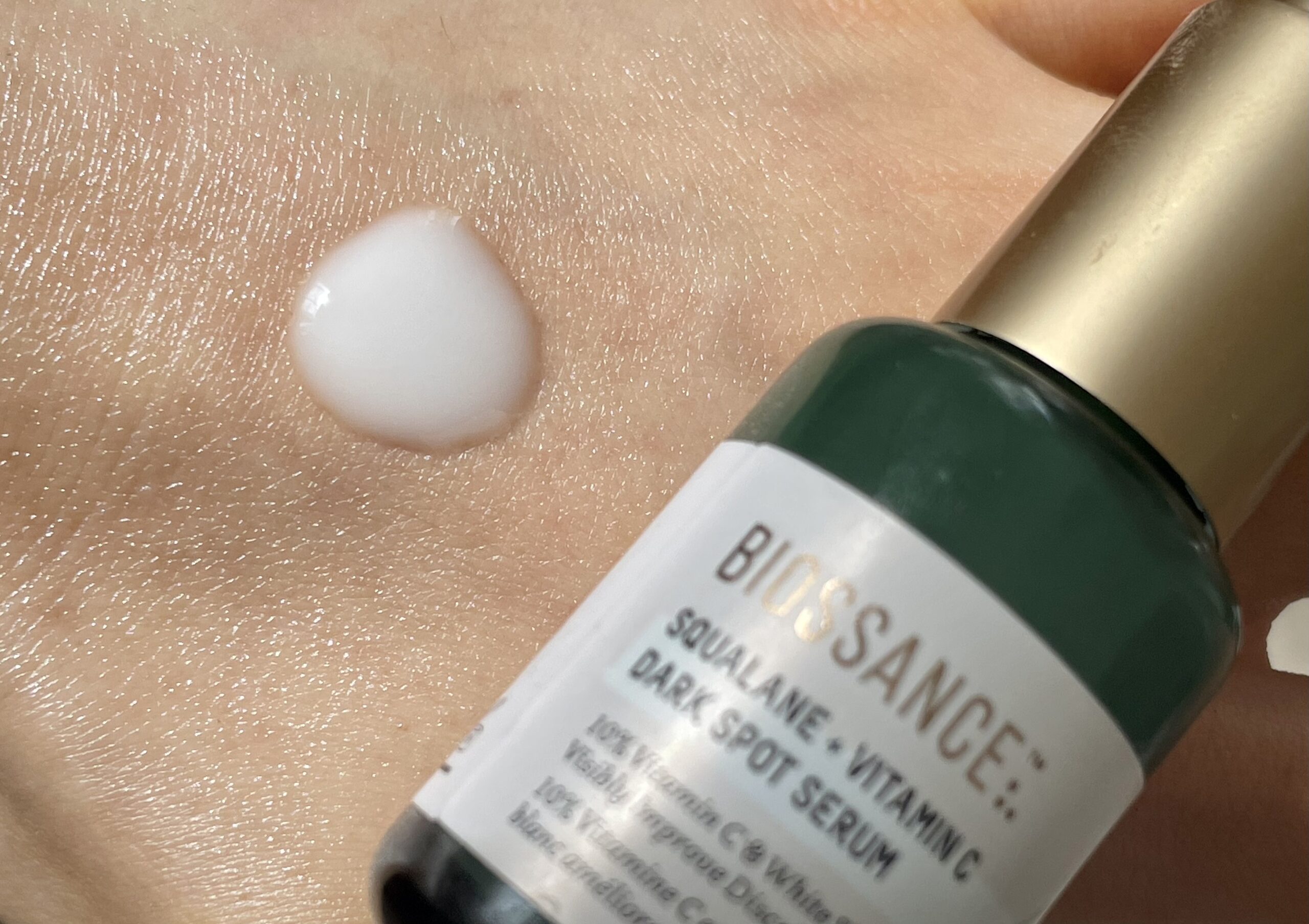 Ingredients: Water/Aqua/Eau, Glycerin, 3-O-Ethyl Ascorbic Acid, Squalane, Lentinus Edodes Mycelium Extract, Hydroxyethyl Acrylate/Sodium Acryloyldimethyl Taurate Copolymer, Glycyrrhiza Glabra (Licorice) Root Extract, Sodium Hyaluronate, Citric Acid, Polyacrylate Crosspolymer-6, Acacia Senegal Gum, Xanthan Gum, Sodium Gluconate, Sodium Citrate, Phenoxyethanol, Ethylhexylglycerin.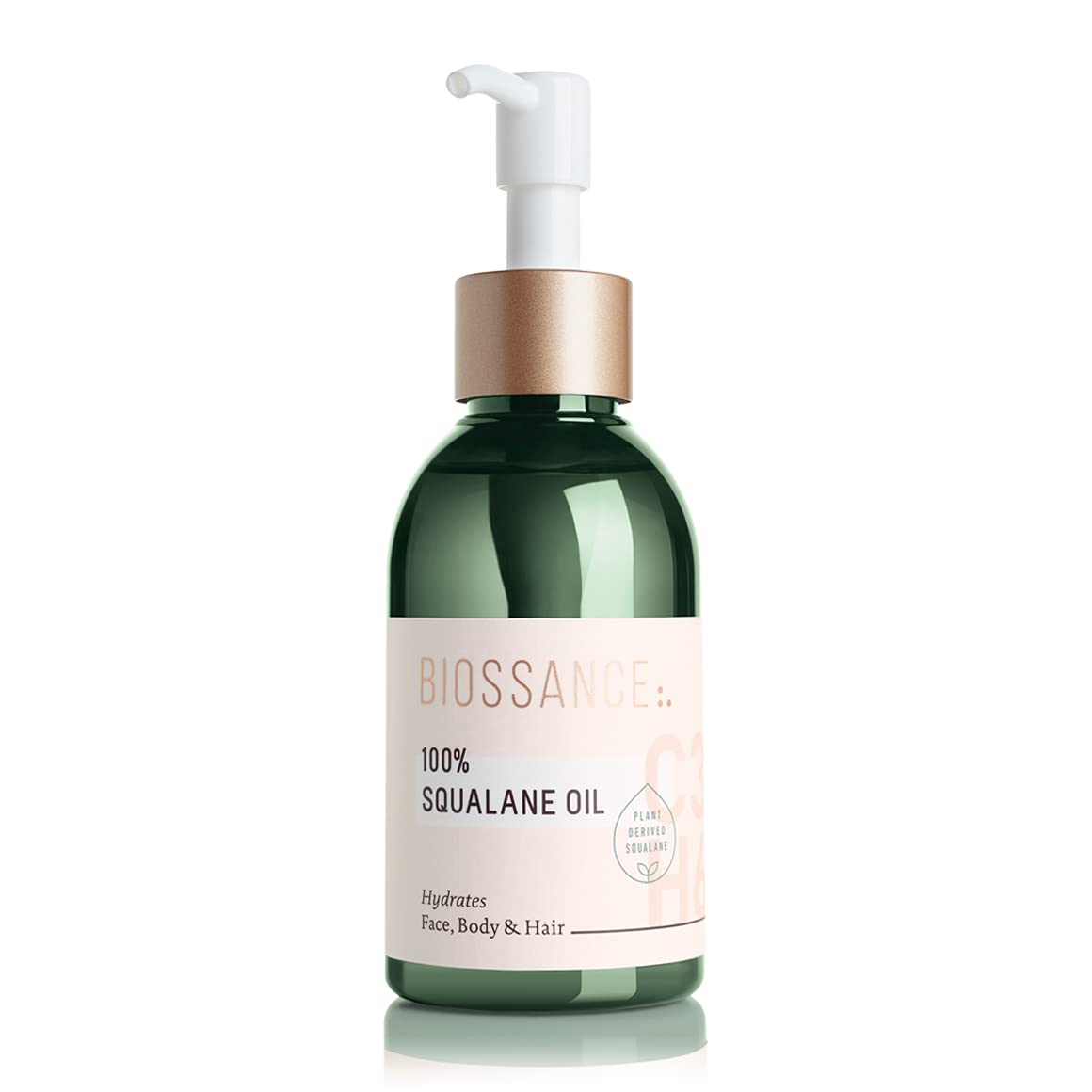 The star of every product in the Biossance line, Squalane instantly hydrates and locks in essential moisture, helps other active ingredients penetrate more deeply and work more effectively and promotes microbiome diversity for healthier-looking skin. Biossance's convenient pump bottle allows you to use it as a body oil, hair oil and face oil.
Biossance's squalane is derived from sustainable sugarcane, a purer, vegan, more ethical, and more effective version than other forms of squalane.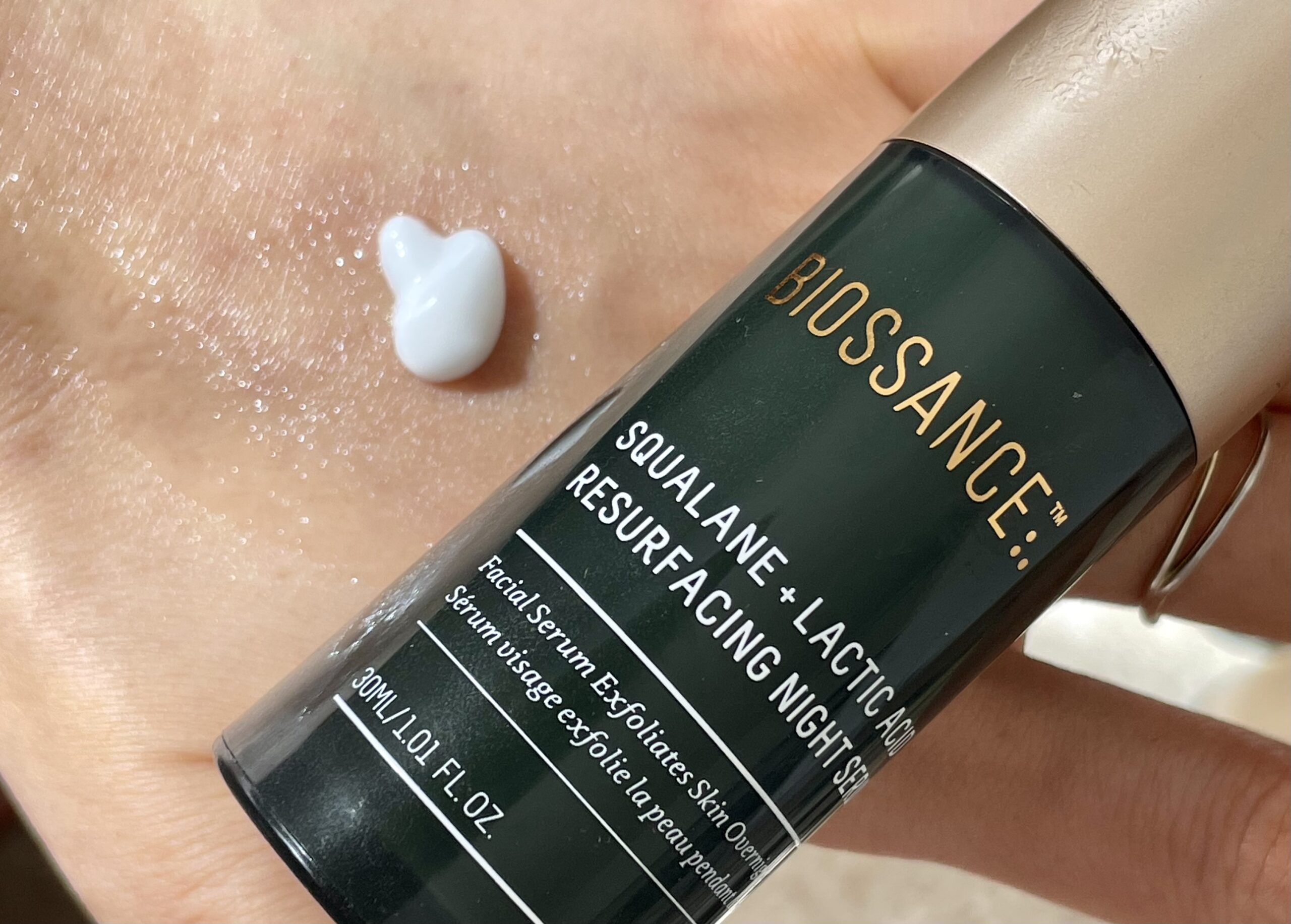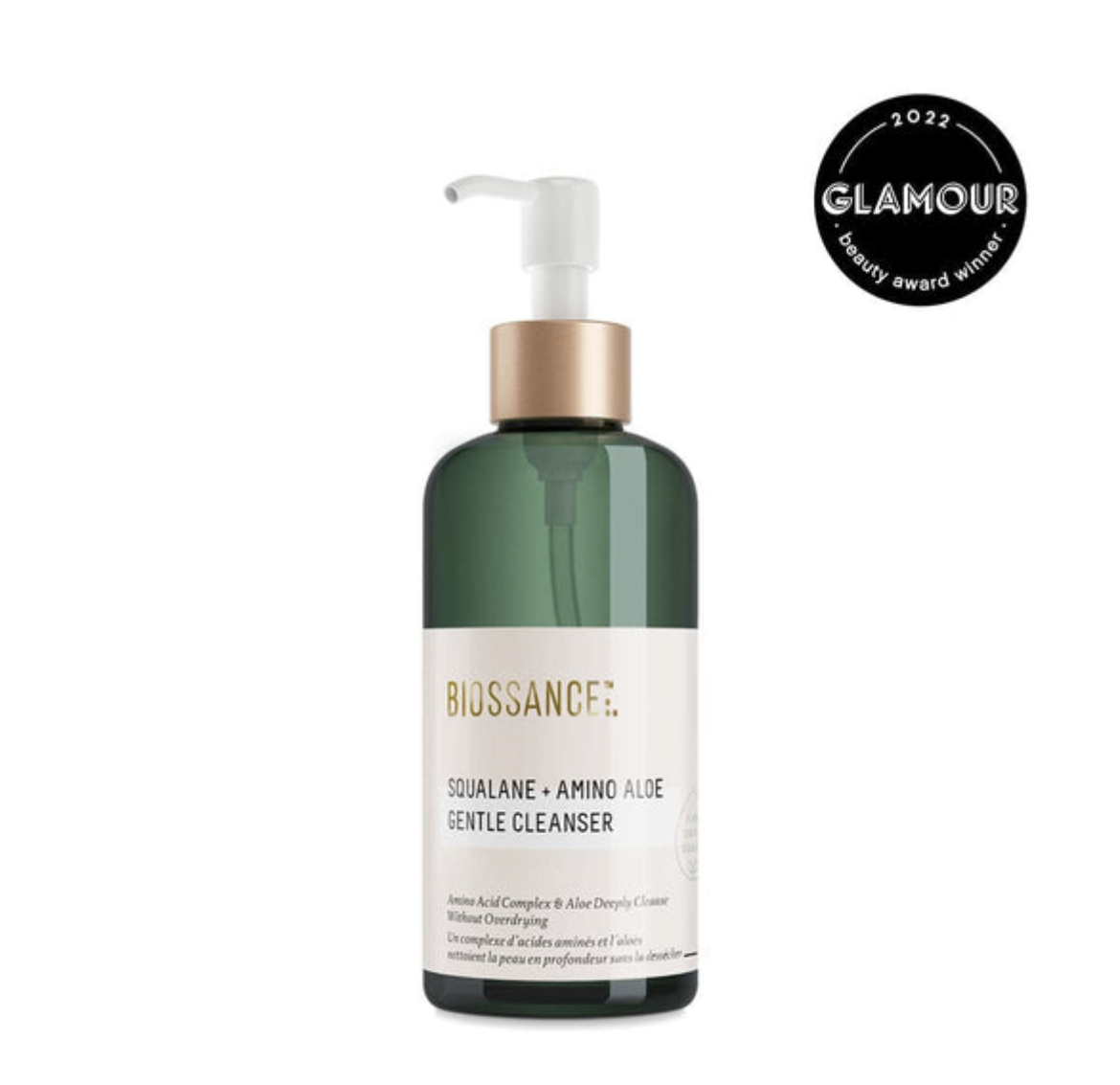 The Biossance Gentle Cleanser really is gentle. I expected more a thick gel type cleanser, but it's actually a light jelly-like gel. It reminds me a lot of Cocokind's AHA Jelly Cleanser. If you enjoy this type of cleanser, you'll probably like Biossance's Amino Aloe Gentle Cleanser. The pump dispenser bottle is also very convenient. It's hydrating, soothing and takes off sunscreen and makeup easily while having the added benefits of an amino acid complex and moringa extract.
---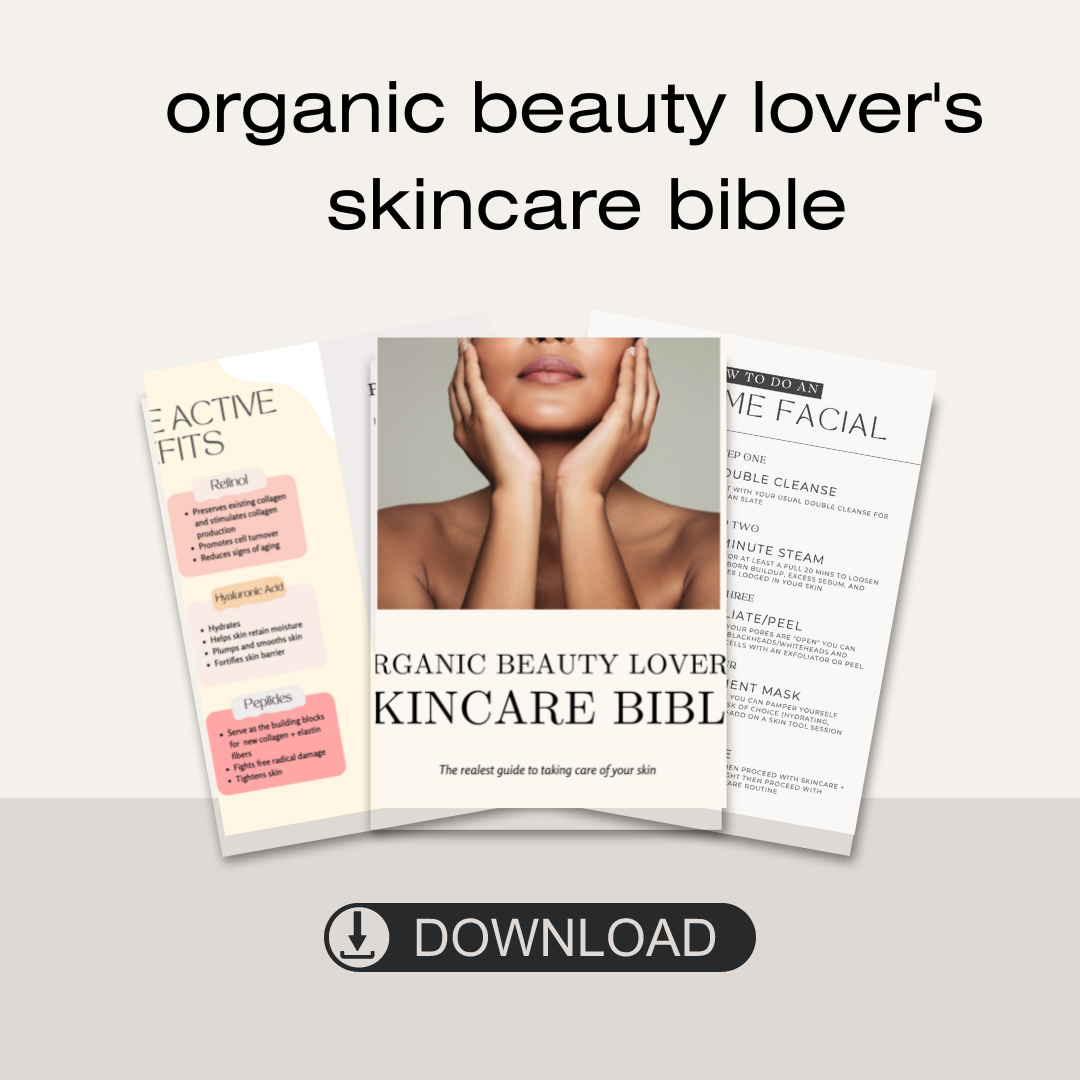 ---
Skincare Devices Discount Codes
LED RED LIGHT THERAPY
MICROCURRENT LIFTING
RADIOFREQUENCY SKIN TIGHTENING