HollyBeth Organics Review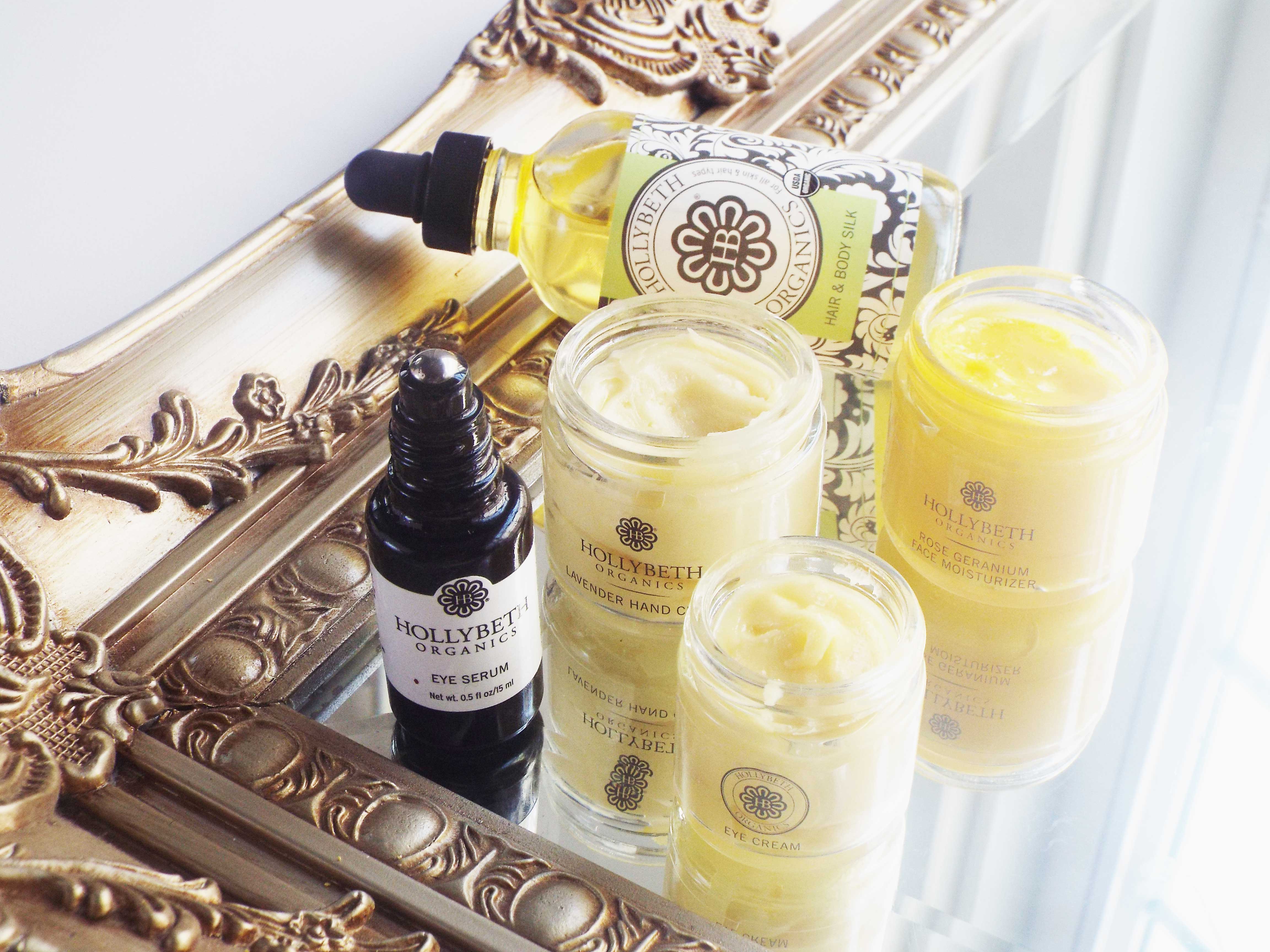 As a lover of luxury, I get particularly excited about luxury organic skincare lines, and today that's HollyBeth Organics. The brand is the culmination of founder HollyBeth's 50 years of travels around the world learning about the medicinal properties of plants, essential oils and living an organic lifestyle. Effective formulations, truly 100% Certified Organic ingredients, beautiful packaging, luxurious textures – HollyBeth Organics has it all.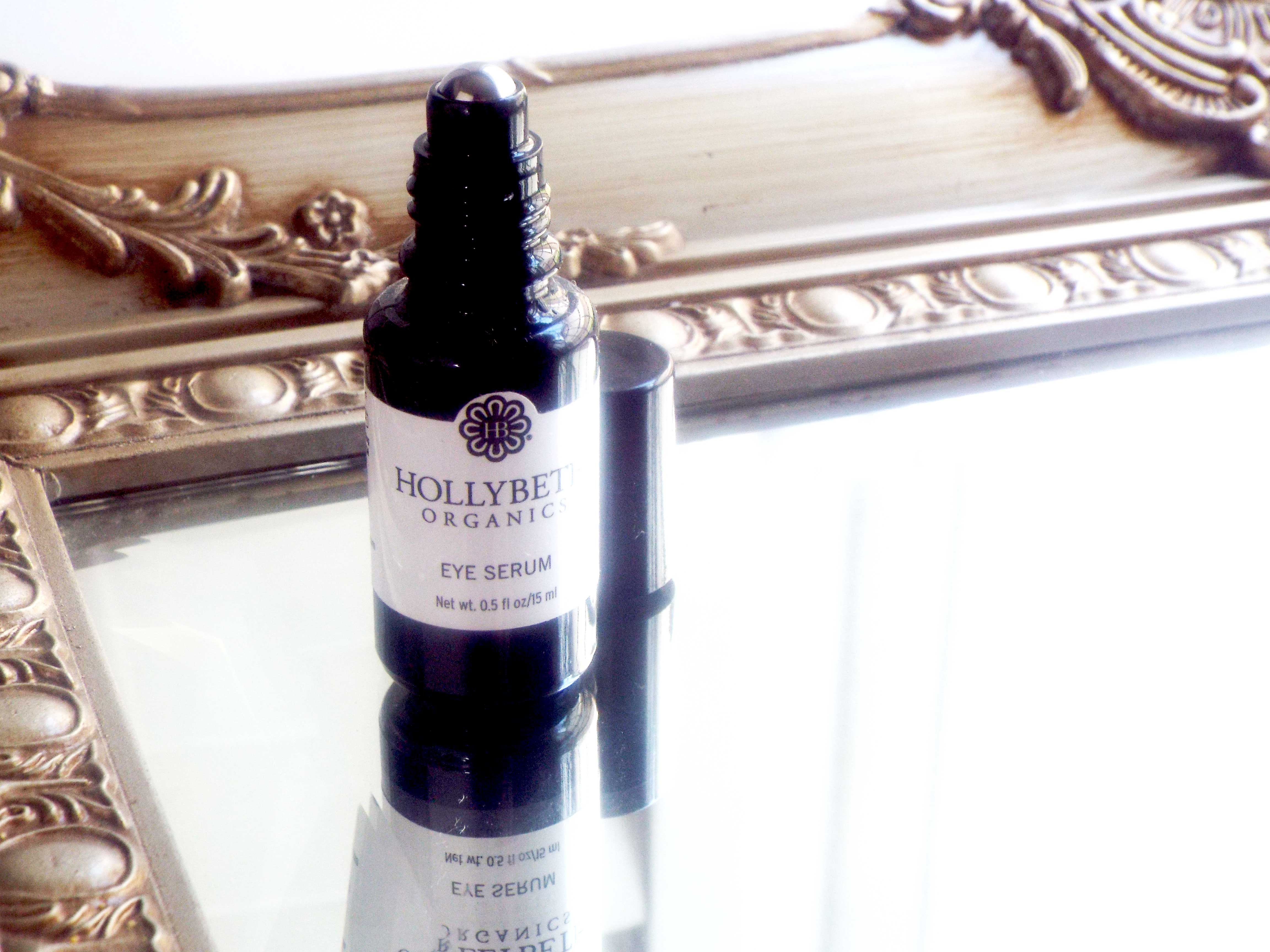 This roll-on eye serum is revolutionary, innovative, highly concentrated and designed to target dark circles and diminish fine lines. It's made of Certified Organic Camellia Seed Oil, Rosehip Fruit Oil, Pomegranate Seed Oil, Carrot Seed Oil, Black Cumin Seed Oil, Rose Geranium Oil and Sandalwood Oil. I absolutely love that it has a steel rollerball so you don't need to use your fingers, there's zero waste, and you get to enjoy a light massage with a cooling sensation. It not only helps fade my dark circles, but it's improved the texture of the skin around my eyes. This combined with the Eye Cream is a powerhouse duo.
 The eye area is the first to show signs of aging and I have already started to notice it in the past year – the skin is thinner, small red blood vessels are starting to show and the area is overall darker. in your early 20s, your first wrinkle is the last thing you're thinking about when you're making major transitions in your life – graduating from college, finding a job, starting a career and basically a new life etc. But whether you're 22 or 42, eyecare is super important and I enjoy making the effort to be extra vigilant with my eyecare routine.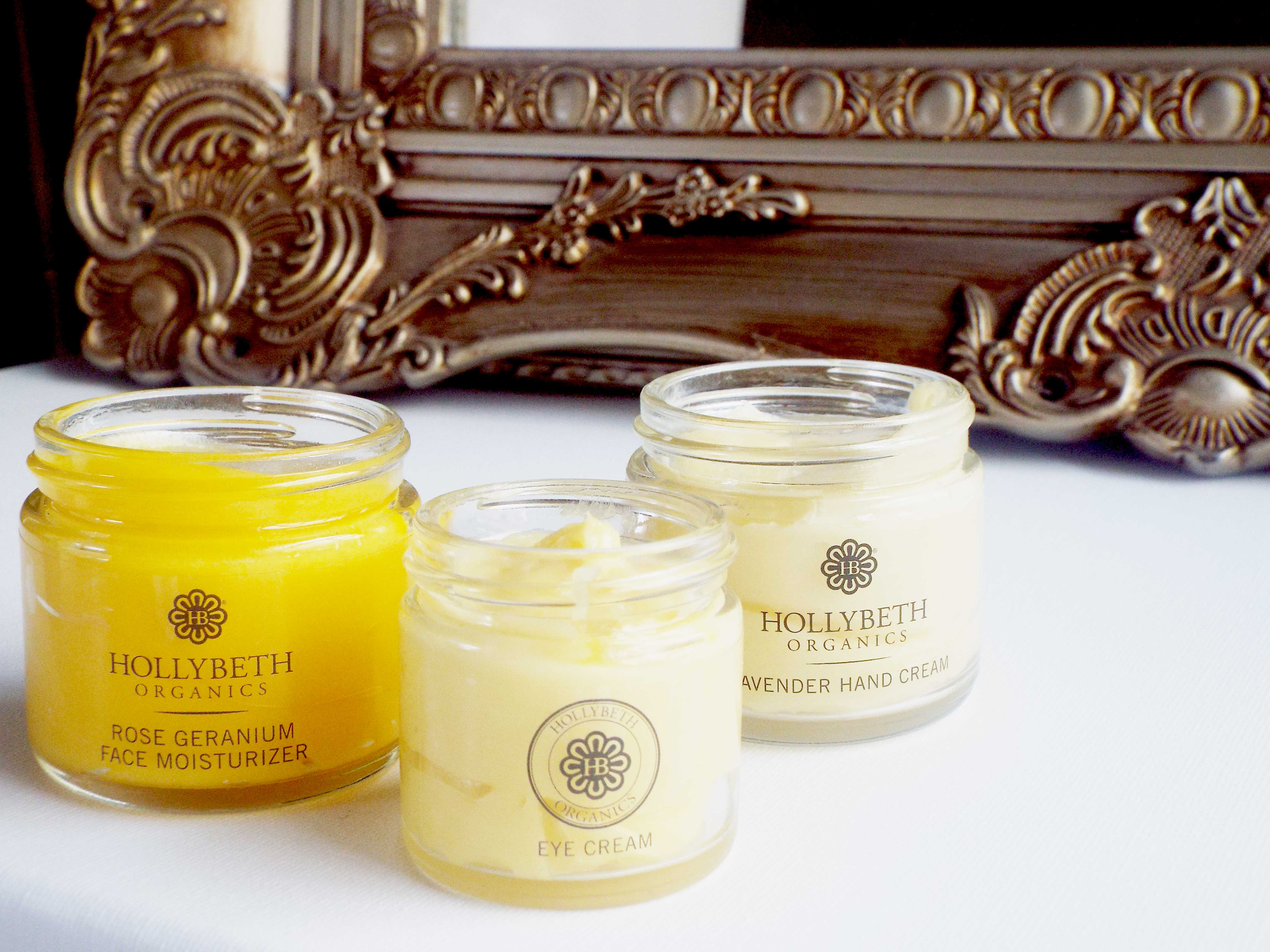 After using the Eye Serum I use the Eye Cream, which is HollyBeth's very first product and still their #1 bestseller. This gem is the manifestation of HollyBeth's lifelong obsession with eye creams before finally creating her own. If you're looking for a rich luxurious eye cream that's super emollient and buttery, this is a must-try., It provides intense moisturization and delivers powerful antioxidants and vitamins with Certified Organic Jojoba Seed Oil, Sweet Almond Oil, Camellia Seed Oil, Vitamin E and Besswax. I feel assured that I'm preventing/delaying eye wrinkles in the future, and in the morning I notice my eye area is well hydrated and healthy looking. After applying, I use what's left on your finger on my lips or cuticles.
This beautiful and huge bottle is filled with a luxurious blend of oils that can be used for both hair and body. Made with 100% Certified Organic Camellia Seed Oil, Argan Oil, Peppermint Oil and Vetiver Oils, it's a very light silky oil that absorbs quickly and has a delicious chocolatey peppermint aroma. It's wonderful as a body oil but I enjoy using it more often as a hair oil simply because haircare is a high priority for me. Not only does the tiniest amount smoothe frizz and add shine, but I also use it as an overnight scalp and hair treatment to feed my dry hair and parched follicles the nutrients they cravee. After shampooing it out and conditioning as normal, I'm left with silky smooth and shiny hair.
The Rose Geranium Moisturizer, which is made with 100% Certified Organic Camellia Seed, Sweet Almond, Jojoba Seed, Rosehip Fruit, Sea Buckthorn, and Rose Geranium Oils, Lecithin, Beeswax, and Vitamin E, is a super emollient, velvety balm tha melts on contact.  I only need a small amount to spread around the whole face because it's so concentrated. It helps diminish spots and signs of aging and I love how deeply nourishing and hydrating this moisturizer is. This moistruizer is perfect if you have dry or aging skin.
As you know handcare is super important to me (proof here) and I love thie hand cream so much I take it with me to work even though the jar is quite large. It's a rich, emolient balm loaded with 100& Certified Organic Sweet Almond Oil, Camellia Seed Oil, Jojoba Seed Oil, Beeswax, Lavender Oil, Vitamin E and Lecithin. The scent of lavender is so pure – i have not smelled a lavender scent quite like it. I apply this at least a few times a day and as an intensive treatment before going to bed to keep my hands soft, supple and beautiful looking.