Innbeauty Project Review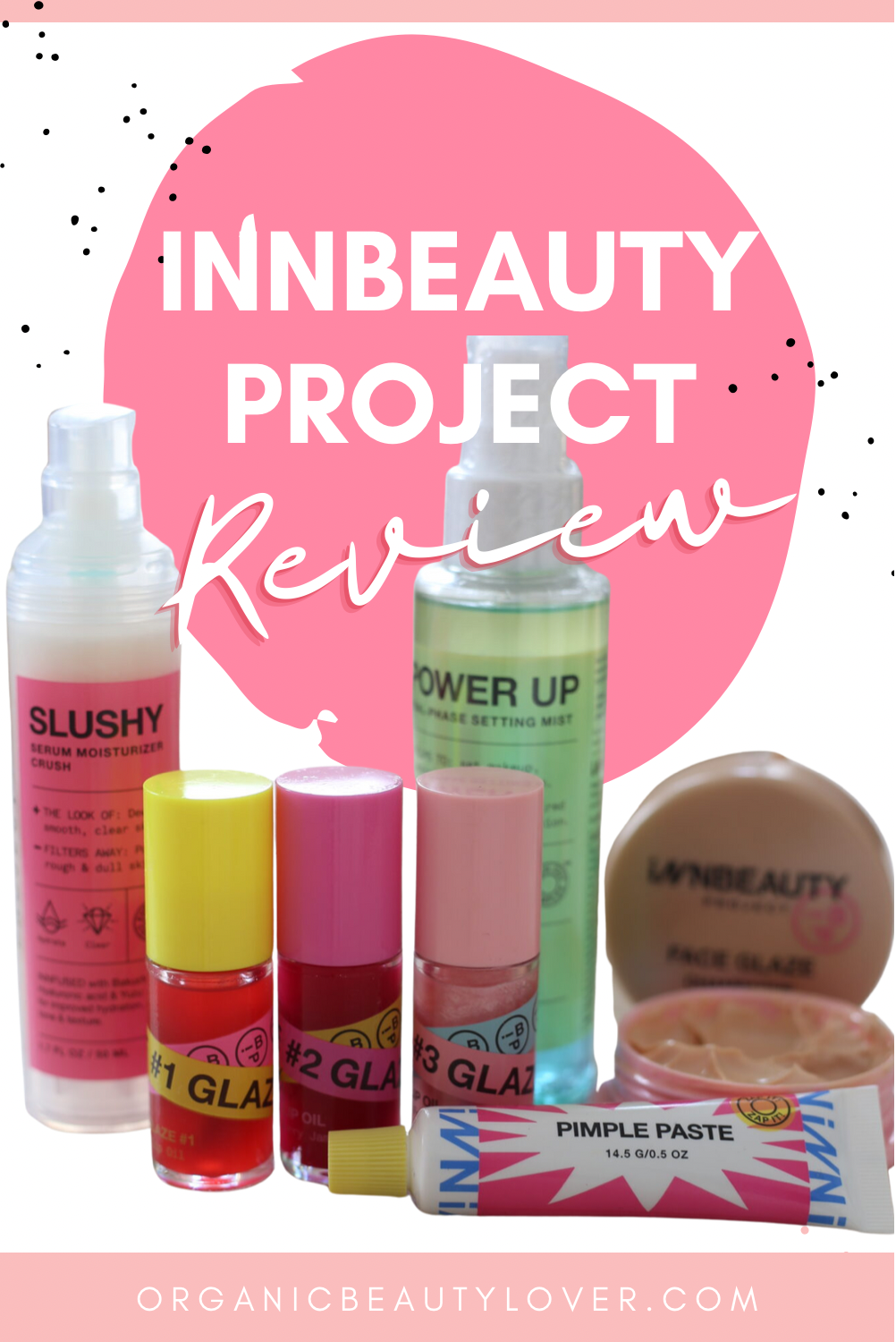 Launched in 2019, Innbeauty Project is a clean skincare brand for Gen Z that's instantly recognizable by their brightly multi-colored packaging. The Innbeauty Project Pimple Paste is the product that initially piqued my interest, and then their Lip Glaze, and then their Slushy Serum Moisturizer Crush, until I had to try them all for myself. Prices remain accessible with everything in the Innbeauty Project line under $30 and the brand is committed to sustainability, pledging to fund the removal of three plastic units from landfills, waterways, and marine environments for every product sold. Note that this brand does combine natural and synthetic ingredients including dimethicone and phenoxyethanol. Innbeauty Project is sold at Sephora, Credo and their website. Read on for my Innbeauty Project skincare review!
The Innbeauty Project Pimple paste is a drying paste with natural ingredients that are effective on breakouts like Willow Bark, Sulfur, Tea Tree Oil, Azelaic Acid, Clay, Zinc, Oregano, & Thyme that work overnight. We all remember using toothpaste to dry out those pesky pimples when we were teenagers. Now there's a clean alternative that's literally called Pimple Paste.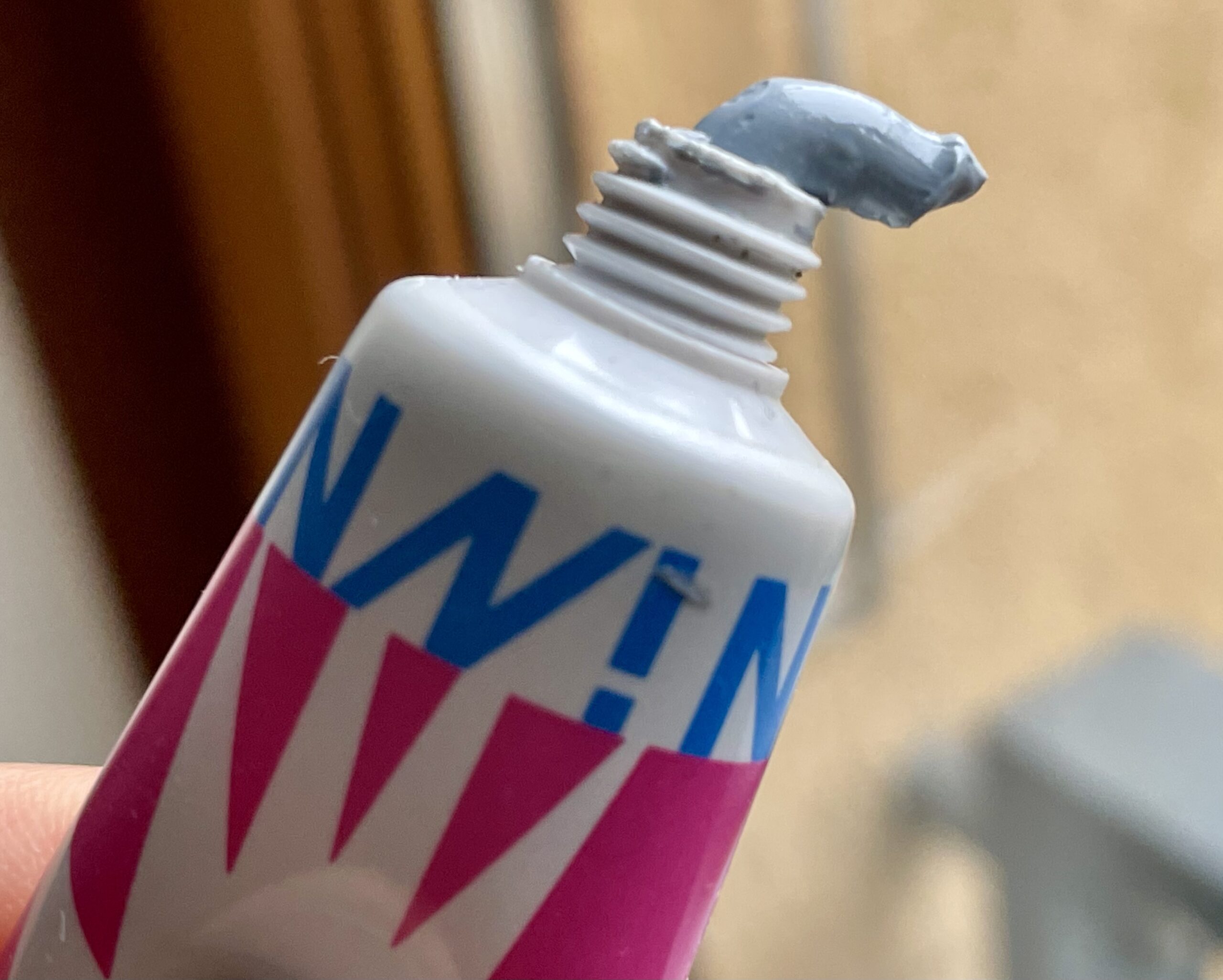 The Innbeauty Project Pimple Paste is a thick bluish grey colored spot treatment paste that's alcohol free and dries completely so it doesn't transfer onto pillows at night. I tried this on a zit that probably came about from touching my face too much, and it helped calm the inflammation down and seemed to have somewhat sped up the healing process too. Soon after applying I feel a burning sensation until it dries, or I fall asleep, whichever comes first. By the next morning it's completely dried down and comes off with some warm water.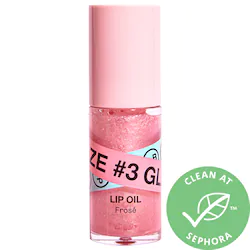 The Innbeauty Project Lip Glazes are called lip oils but they feel more like very thick, borderline sticky lip glosses. The applicator tip is larger, flatter and rounder than your typical lip gloss applicator. Like the name suggests, the Innbeauty Lip Glazes really do give your lips a super slick, glazed look.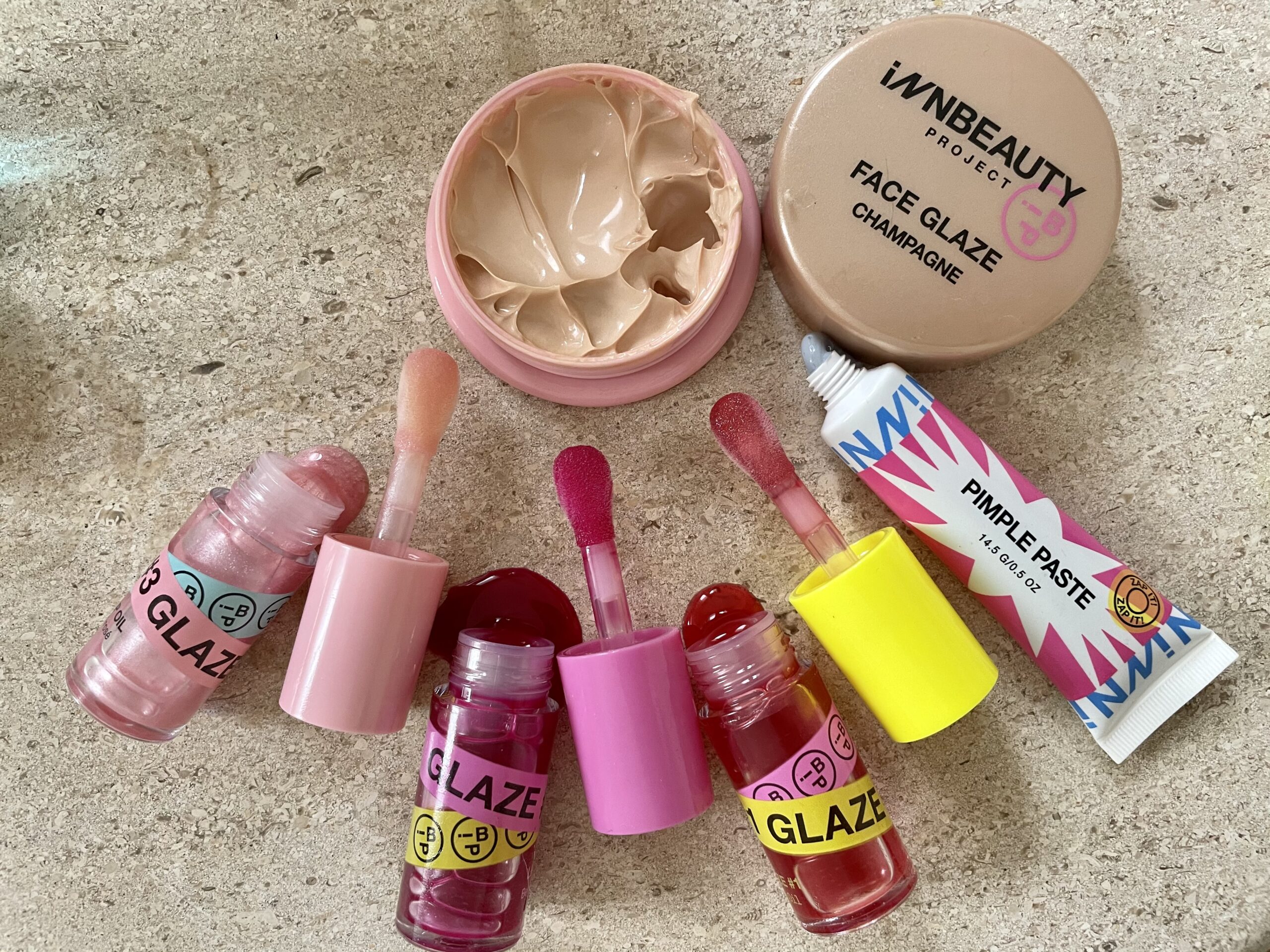 I love how hydrated they make my lips feel AND look and are exactly what I've been looking for in a product for many years. Gen Z and I clearly want the same things in life. My favorite is Lip Glaze #3 Frose because I love a sparkly baby pink. I only wish they made these bottles bigger so they'd last longer!
Each Innbeauty Project Lip Glaze is numbered in the order they were created, and as of writing this post I believe they have six lip glazes now. Each Lip Glaze is naturally colored, naturally flavored and naturally sweetened with a hint of stevia.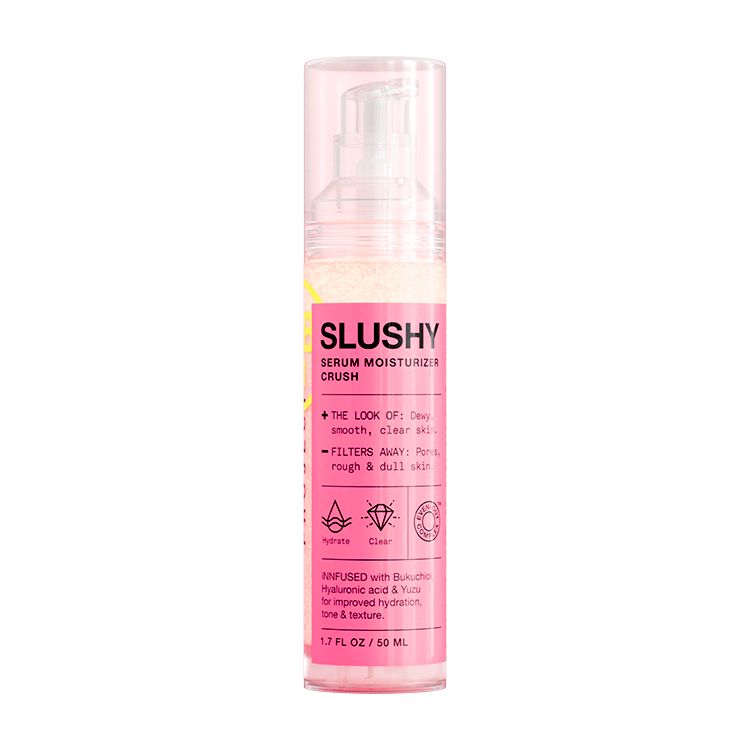 The Innbeauty Project Slushy Serum Moisturizer Crush is a gentle retinol alternative product with Bakuchiol that can act as either a serum or a moisturizer depending on your skin type, season of the year, etc.
One thing I immediately noticed when looking at the ingredients list, is Dimethicone is the 2nd ingredient in the list. I am not a fan of this product formulation as dimethicone can cause reactions for many people, and it's also so high on the list and not towards the bottom.
I also didn't like the consistency. While it's thin and lightweight, it turns into liquid once applied. There's absolutely no viscosity to it, which doesn't make it a Serum Moisturizer hybrid in my opinion. I know this is one of Innbeauty Project's most popular and beloved products, but it's just not my cup of tea personally.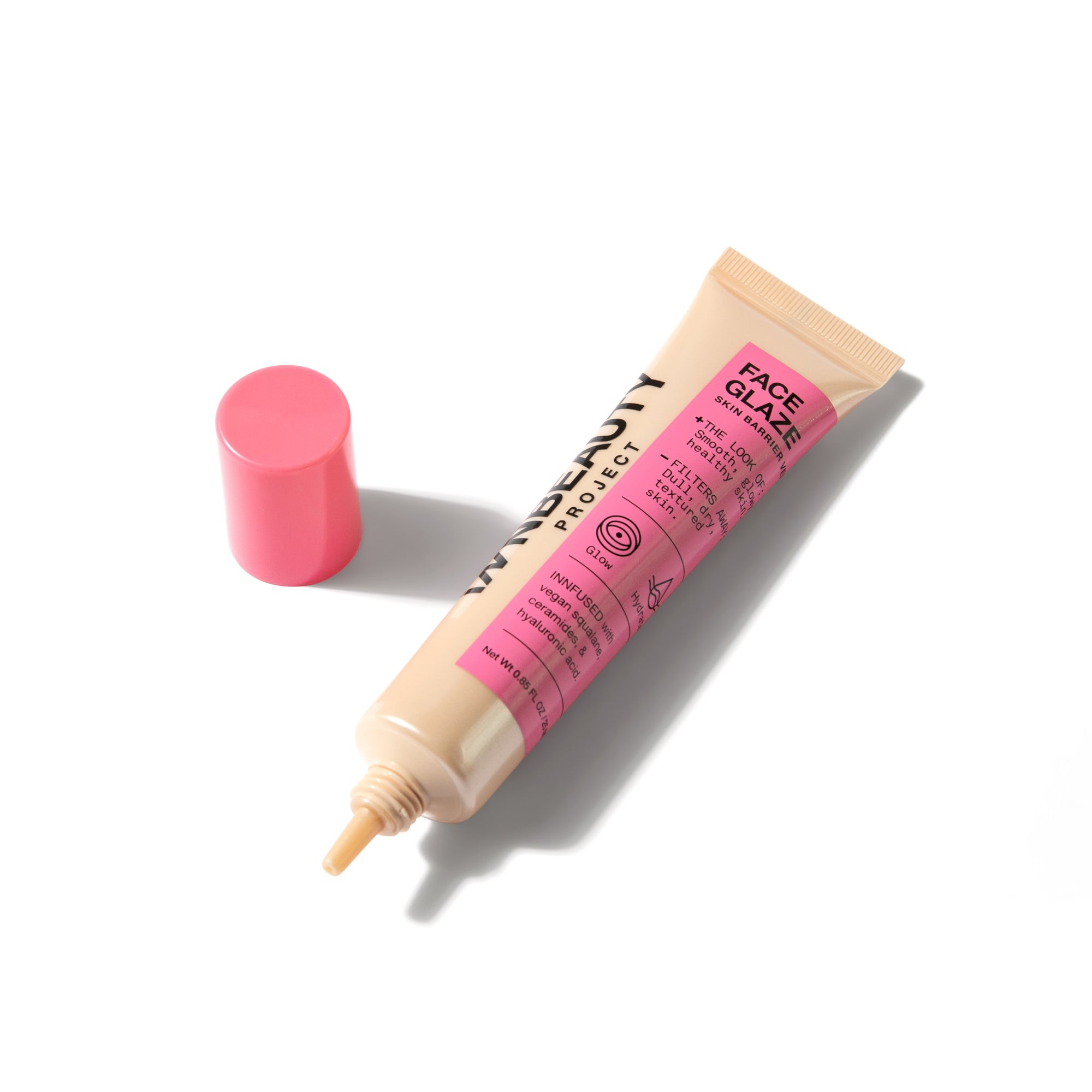 I think the Innbeauty Project Face Glaze is a great concept and product. It's a skincare first product that also acts as makeup by providing skin an iridescent glow.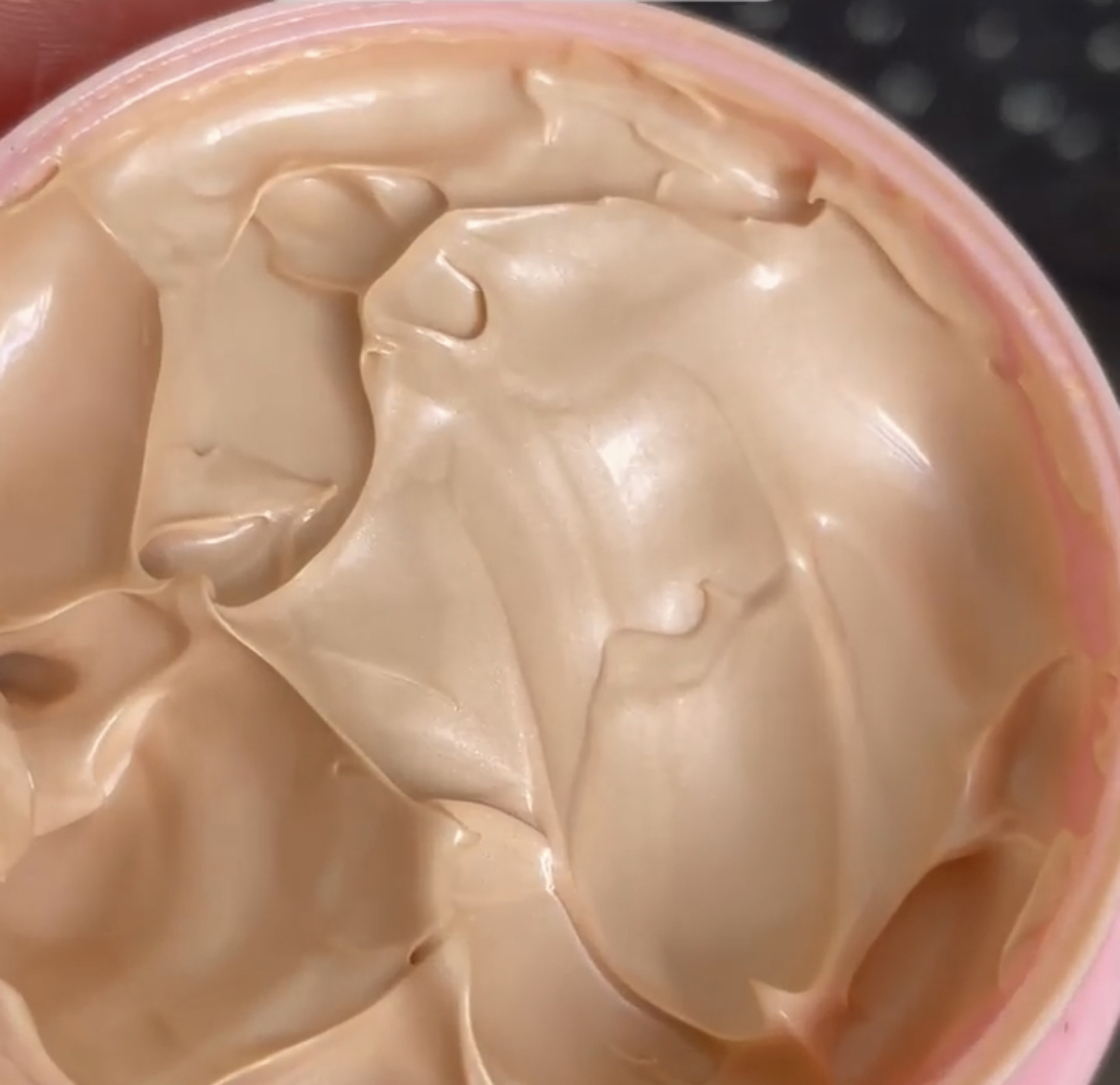 Face Glaze has a wonderfully whipped and smooth texture, sinks into skin seamlessly and gives skin a hint of light catching glow. Don't expect any sort of coverage with this product though! Innbeauty Project Face Glaze now comes in a more sanitary tube instead of a pot and includes more product than the older packaging.
While it does have synthetics in its formulation, Innbeauty Project Face Glaze also has Kakadu Plum, Hyaluronic Acid, Ceramides, Squalane and Watermelon Extract.
Check out my TikTok video where I apply INNBEAUTY Project Face Glaze.
The Innbeauty Project Power Up 3-in-1 Face Mist is a mist, toner and setting spray in one. It kind of reminds me of a Powerade but as a face mist. I was not expecting it to have interesting ingredients like:
Moringa seed & ginger root oil
Electrolytes: revives and recharges dull & tired skin
Eggplant: full of antioxidants and gives the mista natural blue hue
It has an herbaceous scent and works great to hydrate and refresh skin throughout the day or as a toner step after cleansing. Doesn't do much for me as a makeup setting spray.