Kinfield is a clean beauty brand that wants you to live your best outdoors life with safe and functional products. From their DEET free bug repellant spray to beauty editor favorite sunscreens, Kinfield formulates their vegan line with science-backed ingredients and without parabens, sulfates, phthalates, or synthetic fragrances. Also sold at Credo Beauty and on their website, Kinfield products are safe, simple and effective with reasonable prices. I'm sharing my honest review of the Kinfield Daily Dew Sunscreen in this Kinfield review.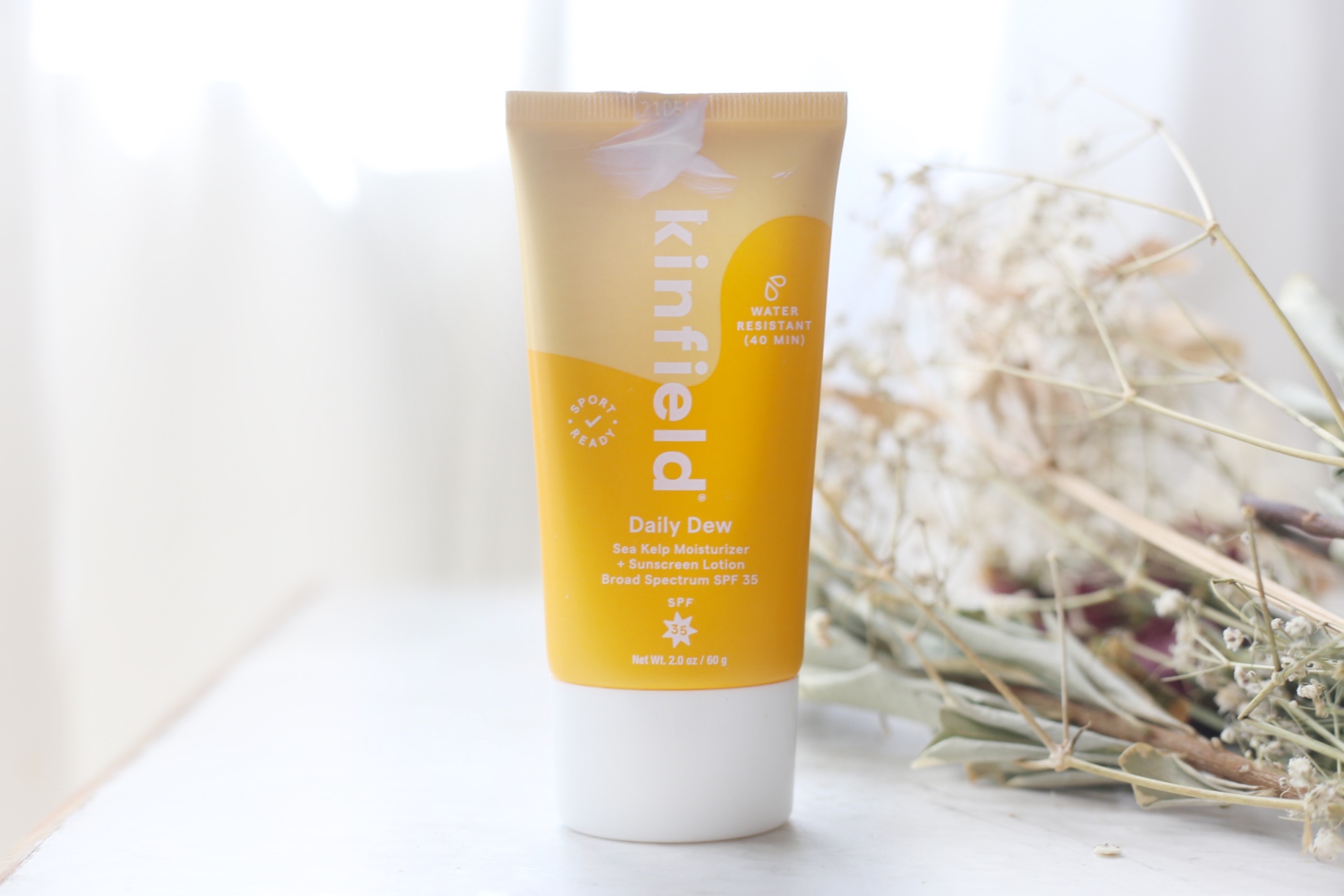 Kinfield Daily Dew Sunscreen is:
For sports and outdoor activities
Is also a daily moisturizer
SPF 35 with 20% zinc oxide
Contains sea kelp, rice bran extract and aloe Vera in a water base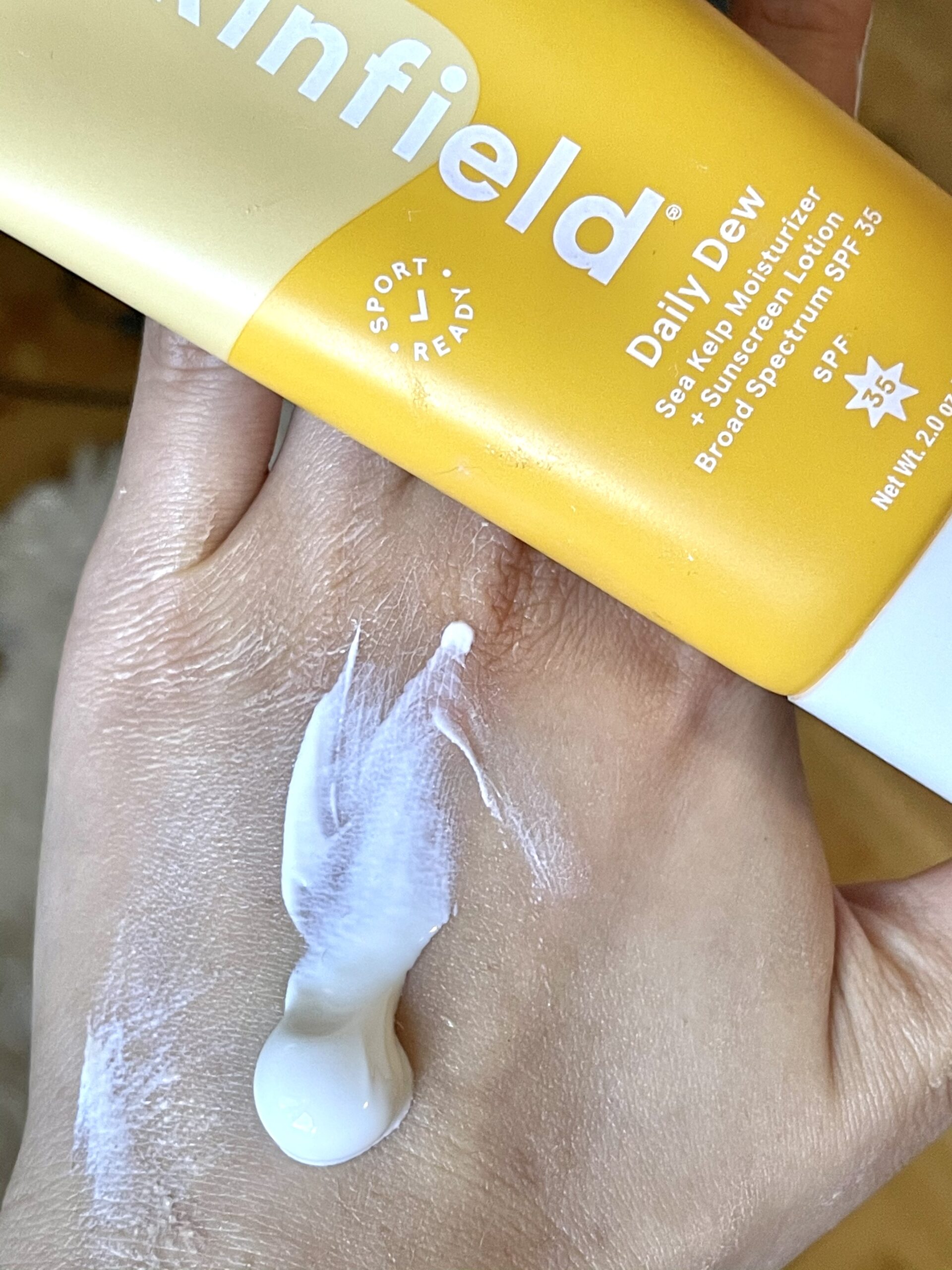 Consistency
An emollient lotion that's not too heavy or greasy. It feels medium thick to me and has enough oil content to make it stay put through sweat-filled activities. While it's still light enough (keep in mind it's still on the rich side) to wear as a daily moisturizer, it's also thick enough to be water resistent. Daily Dew is a great option to try if you find the popular mineral sport sunscreens to be too rich or greasy for you.
Scent
Surprisingly has a aromatherapy type scent from essential oil blend, but very very subtle and far from overpowering.
White Cast
Yes there is some white cast as this is a thicker sport sunscreen.