Maison Louis Marie Perfume Review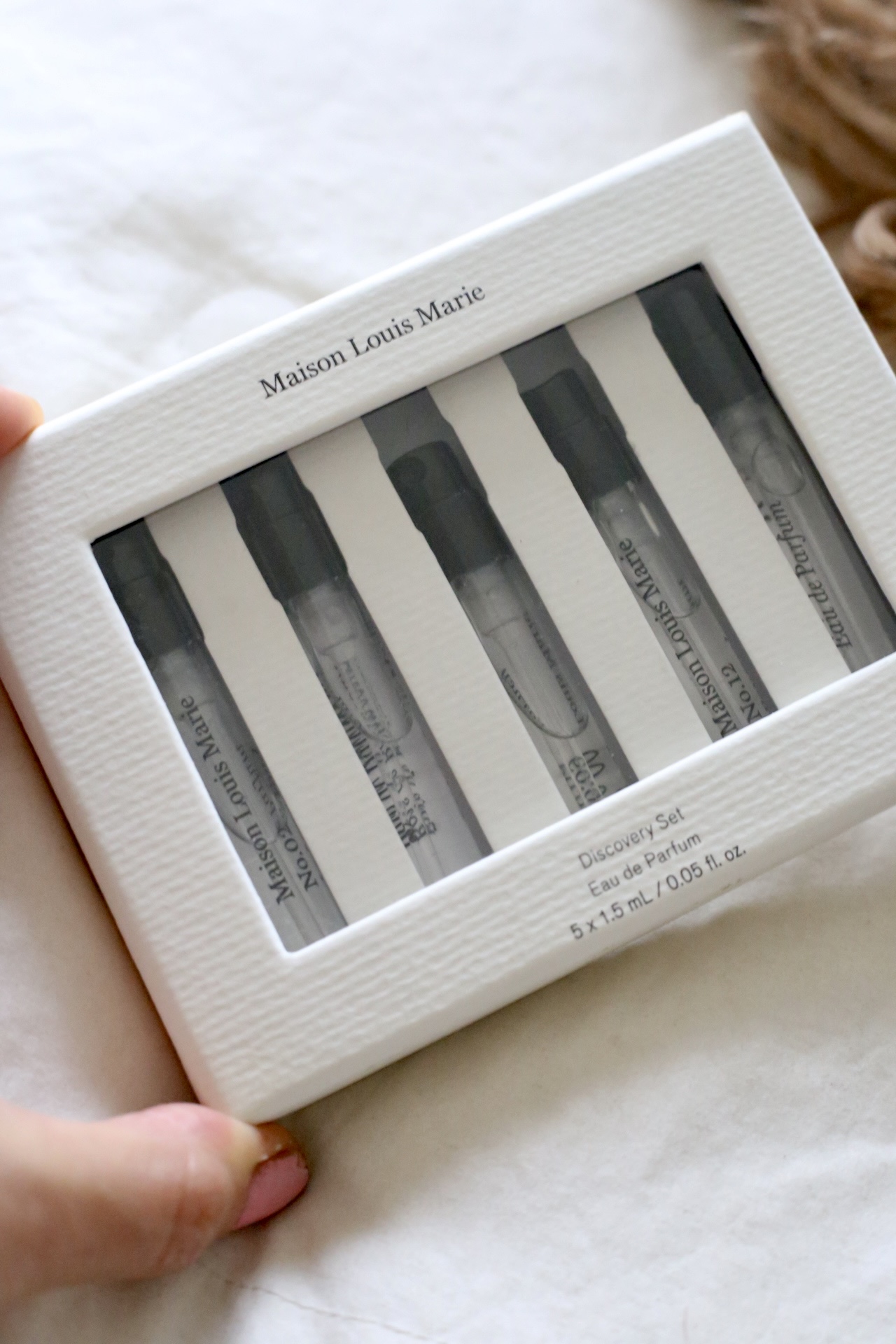 Created by Belgian native Marie along with her LA native husband, Maison Louis Marie is an eco-conscious clean fragrance line balancing both synthetic and natural ingredients. Maison Louis Marie only uses synthetic ingredients in order to protect the planet from the over-harvesting of endangered plants, to avoid animal products, and to protect against known natural allergens. I tried Bois De Balincourt, Maison Louis Marie's No 4 perfume along with a handful of their other popular fragrances. My favorite is Bois De Balincourt by far, and it's quite obvious why this is their most famous creation.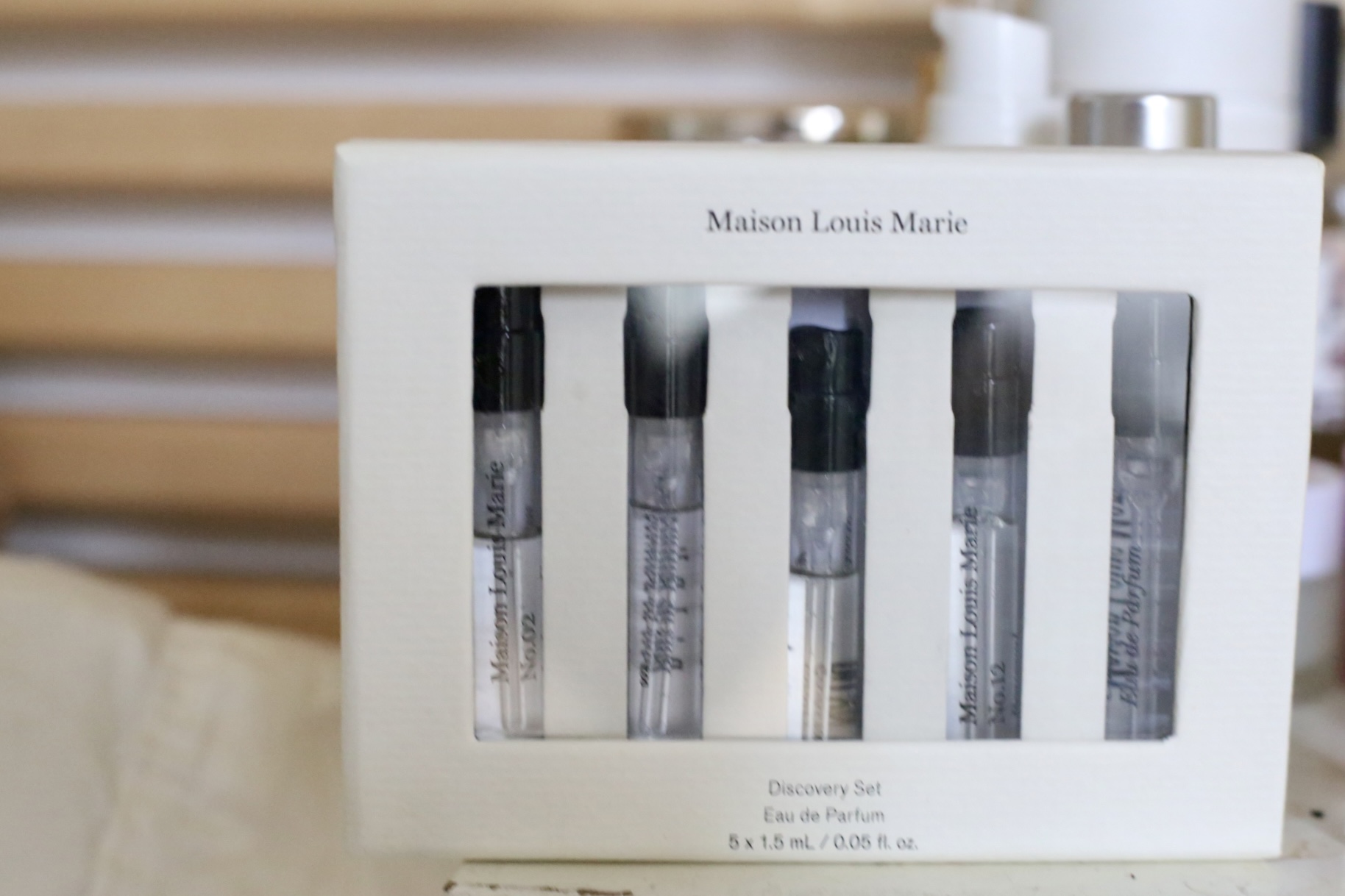 I was able to snag their Discovery Set on sale during Black Friday and am so glad I got to try out their scents for a good deal! I definitely need a full size of their Bois De Balincourt. They also offer candles, home diffuser, body oil, deodorant, hand wash and lotion in their most popular scents if you fall in love with a particular one.
Top note: Sandalwood, Cedarwood
Mid note: Vetiver, Nutmeg, Cinnamon
Base note: Amber Wood
I'm going to make a bold statement here and say that Bois De Balincourt is Maison Louis Marie's best scent. It is alluring, melodic, harmonious. The layers of notes draw you in and you can't stop smelling yourself. This sultry, warm woodsy scent is a feminine leaning unisex scent. It has a yummy factor to it without going into gourmand territory.
Top note: Hinoki Wood
Mid note: Cedarwood, Patchouli
Base note: White Musk
I don't like the opening of this perfume as I find it very sharp and a tad unpleasant, but it dries down to a beautiful woodsy amber perfume that is masculine leaning in its muskiness but not overly so. I'm not totally certain but the longevity of Le Long Fond seems a tad weaker than Maison Louis Marie's other perfumes. A few hours after the dry down Le Long Fond ends up as a subtle skin scent.
Top note: Bergamot, Cardamom, Valencia Orange
Mid note: Heliotrope Flower, White Ginger, Petitgrain
Base note: Gilded Amber, Cedar Noir, Myrrh
Bousval is my least favorite fragrance in the Maison Louis Marie line. There is an alcoholic quality to it and the scent itself reminds me of those highly fragranced hotel toiletries.
Top Note: Cassis, Bergamot, Black Pepper
Mid Note: White Rose
Base Note: Oakmoss, Musk, Tonka
You're either going to love or hate Antidris Cassis, but for those who might love it let me introduce you to Maison Louis Marie's Antidris Cassis. This is not a feminine perfume, but one that could be worn by both men and women. The opening of the perfume is a robust black pepper note. It then dries down to reveal a fresh green scent, one that reminds you of an airy living room with white roses on the coffee table and the windows wide open with the breeze coming through. Anditris Cassis is an airy, fresh, and green floral with subtle fruitiness. I would consider this a masculine leaning perfume despite being unisex and one that I'd wear for my personal enjoyment and not for others.
Top note: Grapefruit, Orange, Black Pepper
Mid note: Cedarwood, Patchouli, Geranium
Base note: Vetiver, Amber, Musk
Vallee De Farney is another beautiful woodsy perfume that feels a bit more appropriate for summer. For an earthy perfume it's also fresh, spicy and citrus-y, but feels more brighter and lighter than their other perfumes. The dry down reveals a slight powdery characteristic. Vallee de Farney feels sophisticated and subtle.
Longevity
With 5 spritzes Maison Louis Marie lasts nearly 3-4 hours.