25 Niche Natural Perfume Houses You Should Know in 2023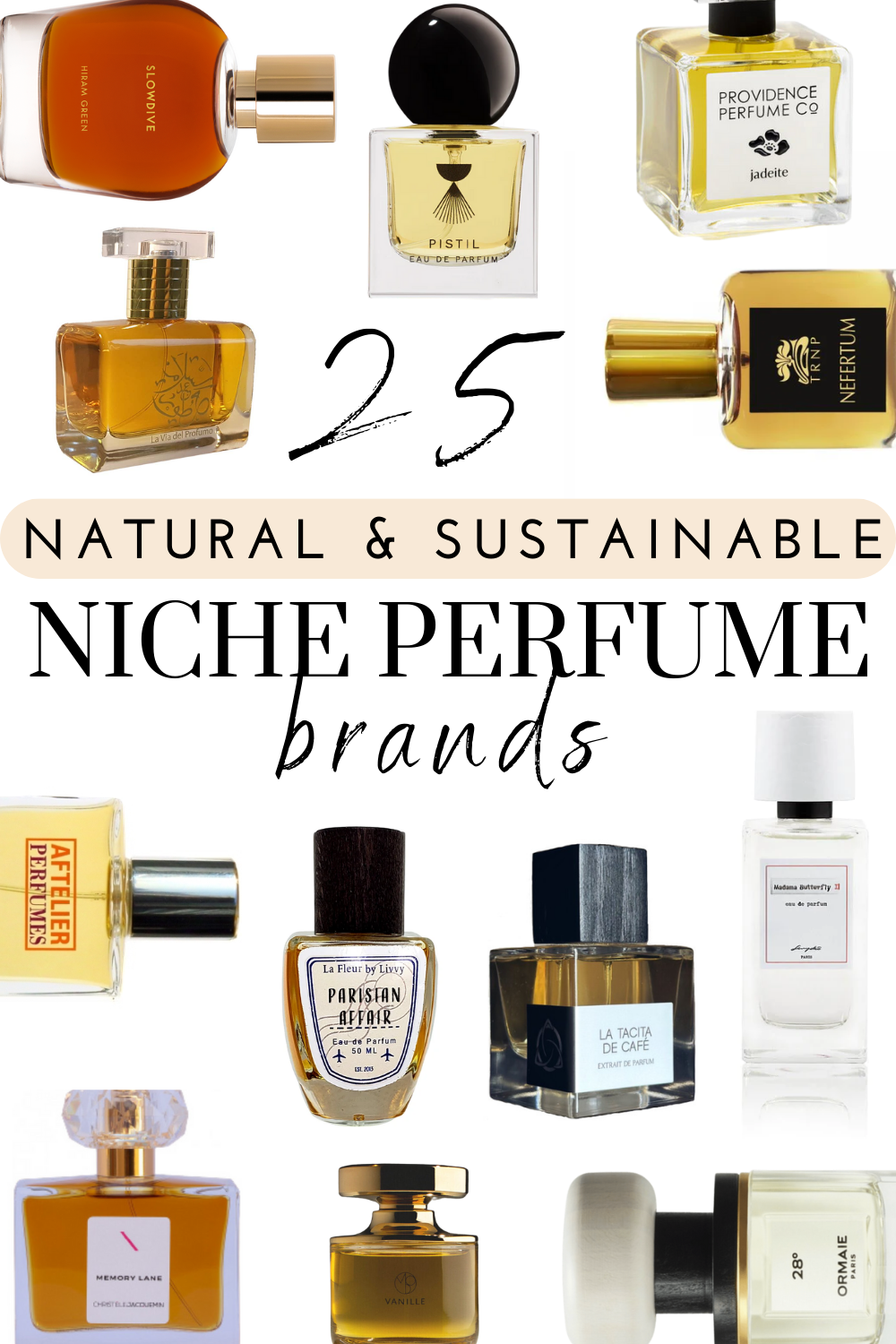 Clean perfume brands like Henry Rose may be Sephora-famous, but did you know there is an entire world of niche perfume houses turning nature into olfactive art? These hidden gems are well kept secrets within the fragrance community, largely untouched by capitalism (thank goodness) so they can remain true to their roots and produce in small batches to the highest standards.
For these independent (indie) perfumers, fragrance is their art, and just like a jeweler wouldn't use plastic beads for their creations, neither would a perfumer use cheap materials. Scent isn't just scent in a world that demands complete creative freedom and the rarest, finest materials – it's a sensation, a collision of the psychological and physical – and it always keeps you coming back for more. You'll often find the unconventional and eccentric in their work, which can only be described as olfactory art, and that's the beauty of it.
If you're looking for a fragrance that isn't worn by a million other people and that smells like nothing you've ever smelt before, keep reading. Disclaimer: I have not tried all these brands (yet!) but each one is reputable and/or award-winning.
Wit & West Perfumes is a 100% all-natural botanical perfumery with a focus on rare natural ingredients and unique scents for those who don't want to smell like everyone else. Their perfumes are handcrafted completely in-house in small-batches using only the finest, high-quality 100% natural whole botanicals and naturally derived ingredients.
Founded in 2013, La Fleur By Livvy is a niche perfume house based in Colorado making natural fragrances inspired by places and memories. From Paris to Hawaii and India to Cuba, La Fleur By Livvy's scents transport using botanical raw ingredients. They label each perfume as either natural to indicate all natural or "mixed media" to indicate if a small percentage of synthetics are used. The latter still has a composition of  80-90% natural ingredients. My favorite is their "Parisian Affair" fragrance, which is an animalic, sensuous scent of vanilla, lilac, champaka, and a dash of pine blended together with a generous shot of cognac. It's completely addicting, with something dirty, raw, sensual and it's totally wearable.
Theme: Floral and feminine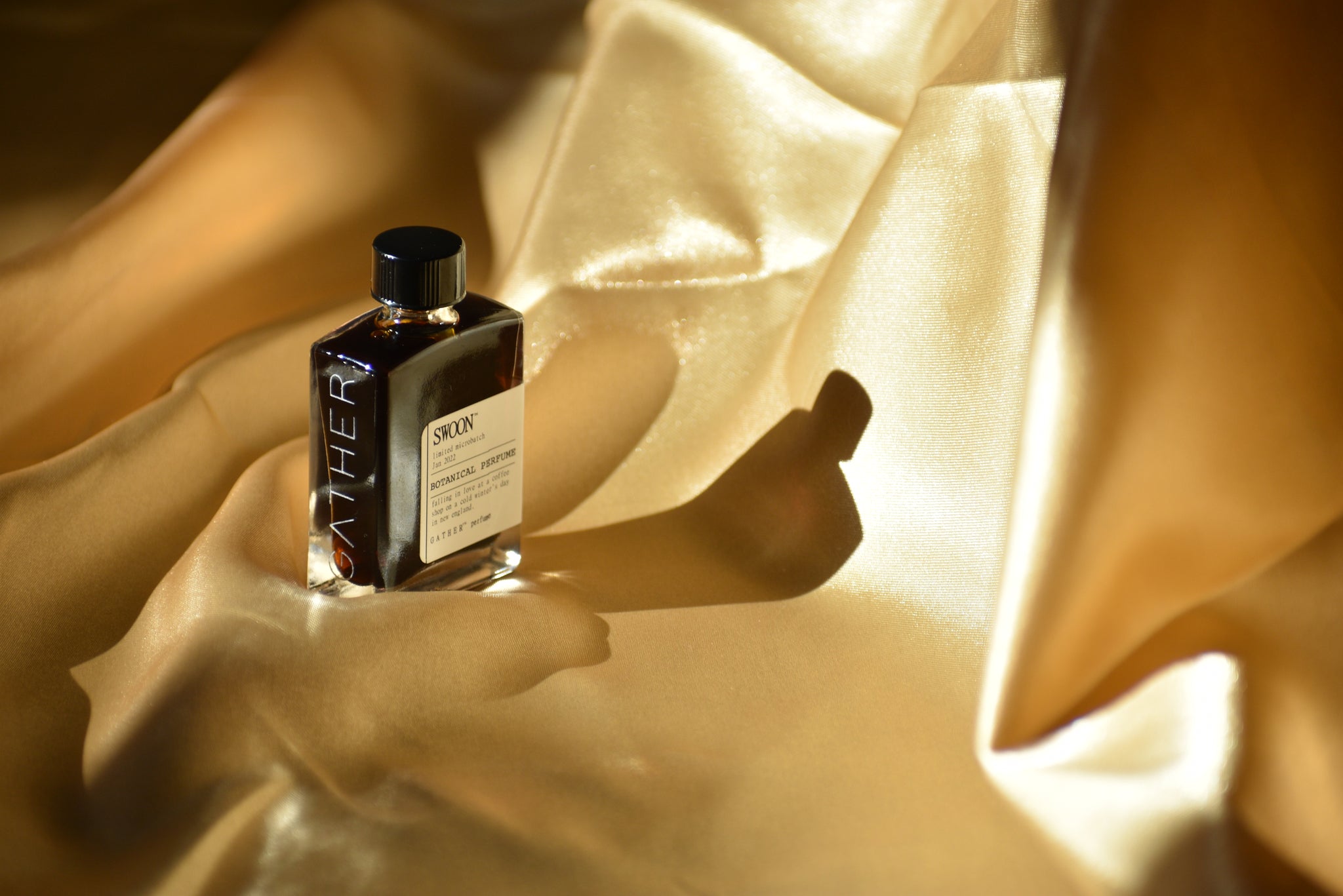 Massachusetts-based Gather perfumes are composed from 100% natural botanical aromatics including a wide variety of essential oils, absolutes, Co2 extracts, cold presses, waxes and concreted, tinctures and infusions,  and hydrosols. No synthetic, isolates or aromachemicals are ever used. Each Gather perfume is considered 'limited editions' due to the unpredictability of nature variables. Founder Ananda Wilson handcrafts each perfume with foraged plant tinctures, garden grown aromatics, and exquisite natural materials from around the world.
In Sapporo, Hokkaido, DI SER composes award-winning all-natural fragrances for a client list that includes the Imperial Family. They cultivate more than 300 kinds of medicinal plants and herbs using a natural circulation agriculture method in their own forest and field in Sapporo. One of the main ingredients in DI SER's forest-to-bottle fragrances is an ancient Japanese rose called Hamanas, along with the symbol trees of Hokkaido, Yezo spruce and Red Yezo spruce, and the essential oils of Shiso and Sakhalin fir.
Canadian perfumer Hiram Green works exclusively with natural ingredients in his adopted home of Gouda, Holland. Award winning, handcrafted and entirely natural, Hiram Green's creations are developed and produced in small batches that result in intense, opulent and expressive fragrances.
Family-owned and based in Paris, Ormaie fragrances are 100% natural, cruelty free and vegan. Ormaie is uncompromising in their commitment to quality, beauty and sustainability for their products.
Teone Reinthal is an Australian perfume house that specializes in producing only natural fine fragrances from pure, essential oils and precious, plant-based materials.  The product range offers a variety of scents, each crafted with the finest natural ingredients, fused together in a unique blend that speaks to the individuality and personal style of the wearer. Every perfume is carefully curated to offer an unforgettable sensory experience that lasts. Its uniqueness lies in the ability to transport the user to different realms, from the floral fields of Provence to the spice markets of Marrakech, or even the deeply personal memories of Teone. The brand values sustainability and ethics, ensuring each ingredient is sourced responsibly.
Paris-based independent fragrance house Senyokô is a unique combination of Japanese elegance and French luxury. They fuse each fragrance with avant-garde elements from literature, fine arts, and music rooted in both Eastern and Western cultures. Each of their distinct fragrances are crafted from the finest natural raw ingredients.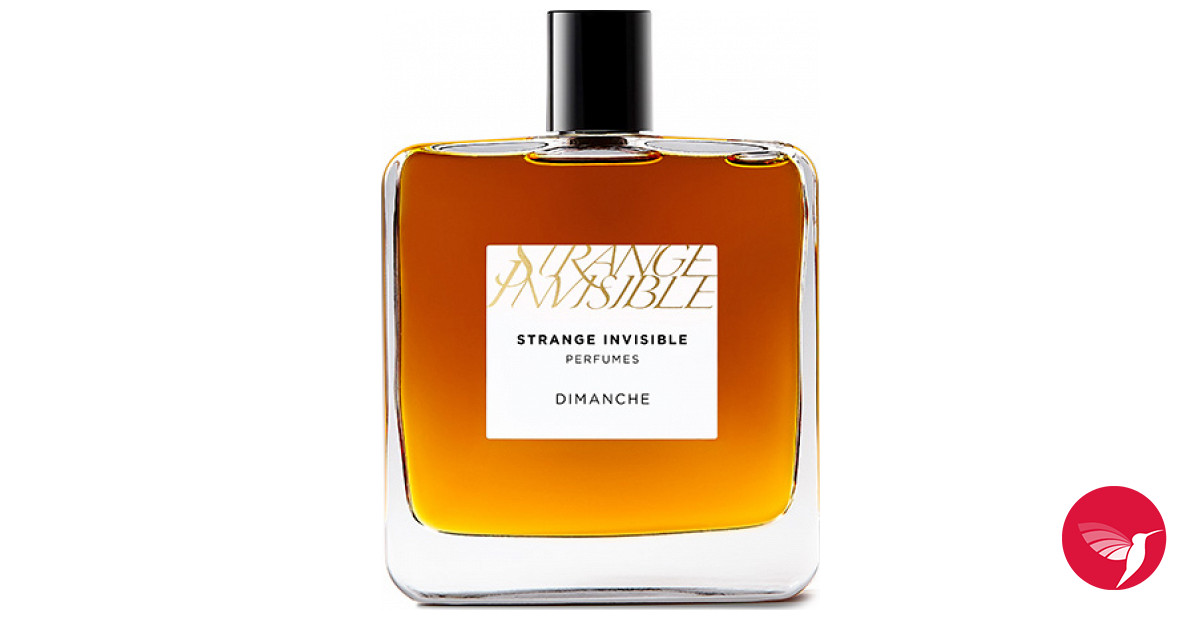 Created by botanical perfumer Alexandra Bahaloutis, Strange Invisible creates 100% natural, botanical, and hydrodistilled fragrances from biodynamic, wild-crafted, and certified organic plants. Strange Invisible never uses synthetic aromas, perfume flavorings, or isolates and all raw materials are sourced or made by their master distiller. If you're in Southern California, you can experience the perfumes in person at their store in Venice Beach, CA.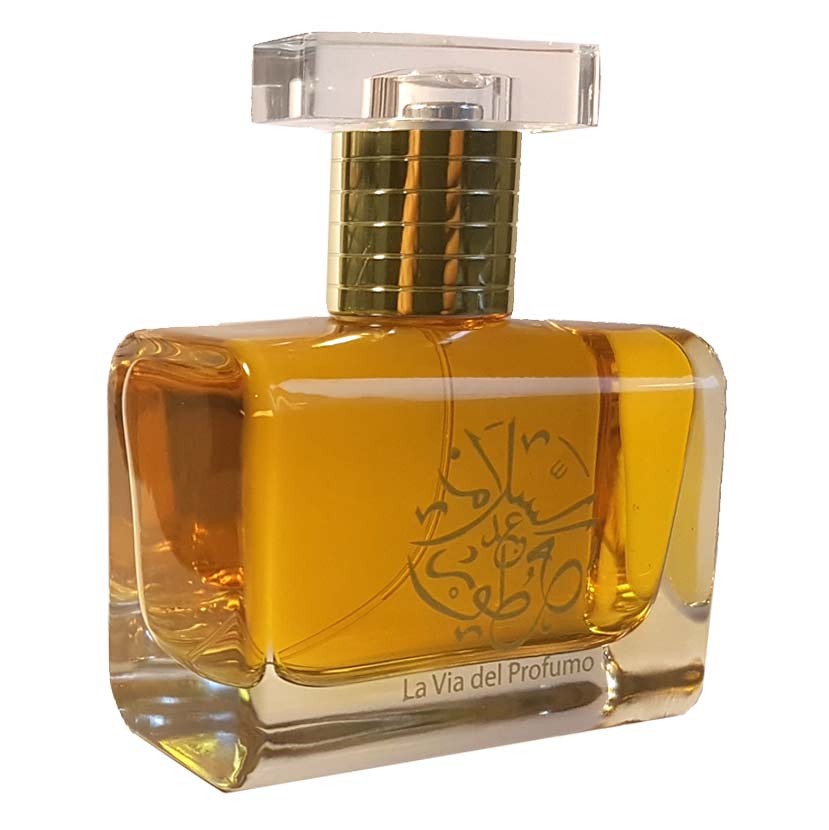 Based in Italy, the brand is famous for its fidelity to the highest quality natural raw materials and its ethical approach to making perfume. Abdes Salaam Attar (La Via del Profumo) is both the name of the artisanal Italian brand and the adopted name of its French-born perfumer, Dominique Dubrana. Abdes Salaam Attar is a revered name amongst those who appreciate 100% natural perfumery and perfumes constructed in the Eastern (attar) style.
California indie perfume brand Aftelier Perfumes creates 100% natural perfumes using the finest essences from around the world. The Berkeley based brand is also a pioneer in the natural perfumery world and has helped shape it into the industry it is today. Perfumer and founder Mandy Aftel has authored nine books, mentored a number of today's prominent natural perfumers and masterfully blends her natural creations into perfection.
I asked the founder directly for Neshama's backstory:
The word 'Neshama' means soul, or breathing – the most natural human function and the first and last thing we do – we chose the name to both reflect our love of naturals in our perfumery and to represent the unique soul of each of our perfumes.

Neshama is an adventurous journey into the wonder natural materials – we love using classical perfumery materials like Jasmine, Oud and Tobacco and giving them new life – creating exciting new experiences for curious perfume lovers who seek out the extraordinary, transformative and sensual.

My Osmanthus Floral perfume was an Art of Olfaction Awards 2023 Finalist and has had an amazing reception! Please watch the Wafts From The Loft YouTube video. They loved it!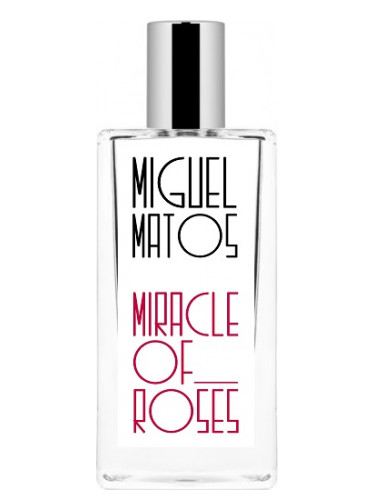 Miguel Matos is a former art critic and Fragrantica editor turned perfumer whose work has been recognized by the Fragrance Foundation, the Perfumed Plume Awards, and the Art and Olfaction Awards. Launched in 2018, Miguel's niche perfumes draw inspiration from a variety of cultural phenomena like pop music, art and fetish.

LVNEA creates dark, complex, and unisex liquid and solid perfumes exclusively from natural materials and plant essences. Their fragrances feature unexpected aromatic compositions using traditional French parfumerie techniques and rare raw materials from around the globe.
If you're American and live on the East Coast, you might've heard of Providence Perfume Co. This is a truly natural and organic perfume brand based out of Providence, Rhode Island. They offer fine fragrance-esque botanical perfumes along with perfume classes taught by award-winning perfumer and founder Charna Ethier. If you're looking for beautiful feminine fragrances that are non-toxic and clean, Providence Perfume offers the widest range of highly wearable, people-pleasing 100% natural botanical fragrances for women. If you love her work, Providence Perfume Co offers candles and body oils too.
Swiss-based Tauer Perfumes was founded in 2014 by Andy Tauer, a self-trained perfumer who made a name for himself with his creation L'Air du Désert Marocain. 100% natural and botanical, L'Air du Désert Marocain in inspired by memories of a night in Marrakesh and the sweet-smelling air of the Maghreb Desert.
Theme: Unisex, colognes
Geneva-born (Switzerland) and newly launched, Nissaba's all natural fragrances are an ode to nature. Their perfumes are made with natural extracts that connect us to the soils, plants and forest they come from. They're named after Nissaba, one of the oldest Sumerian deities and Mesopotamian goddess of writing and grain.
One Seed has been designing and making perfumes with care from their studio in Adelaide, South Australia since 2009. Their 100% natural and vegan perfumes are made without any synthetics and are at least 80% organic. Using pure, botanical and cruelty free ingredients, One Seed's award-winning line of unisex fragrances are some the highest quality organic perfumes available that are still accessible and approachable. Some of their most wearable scents are Hope, Seeker and Dreamer (summer scent) while their most interesting is Bohemia.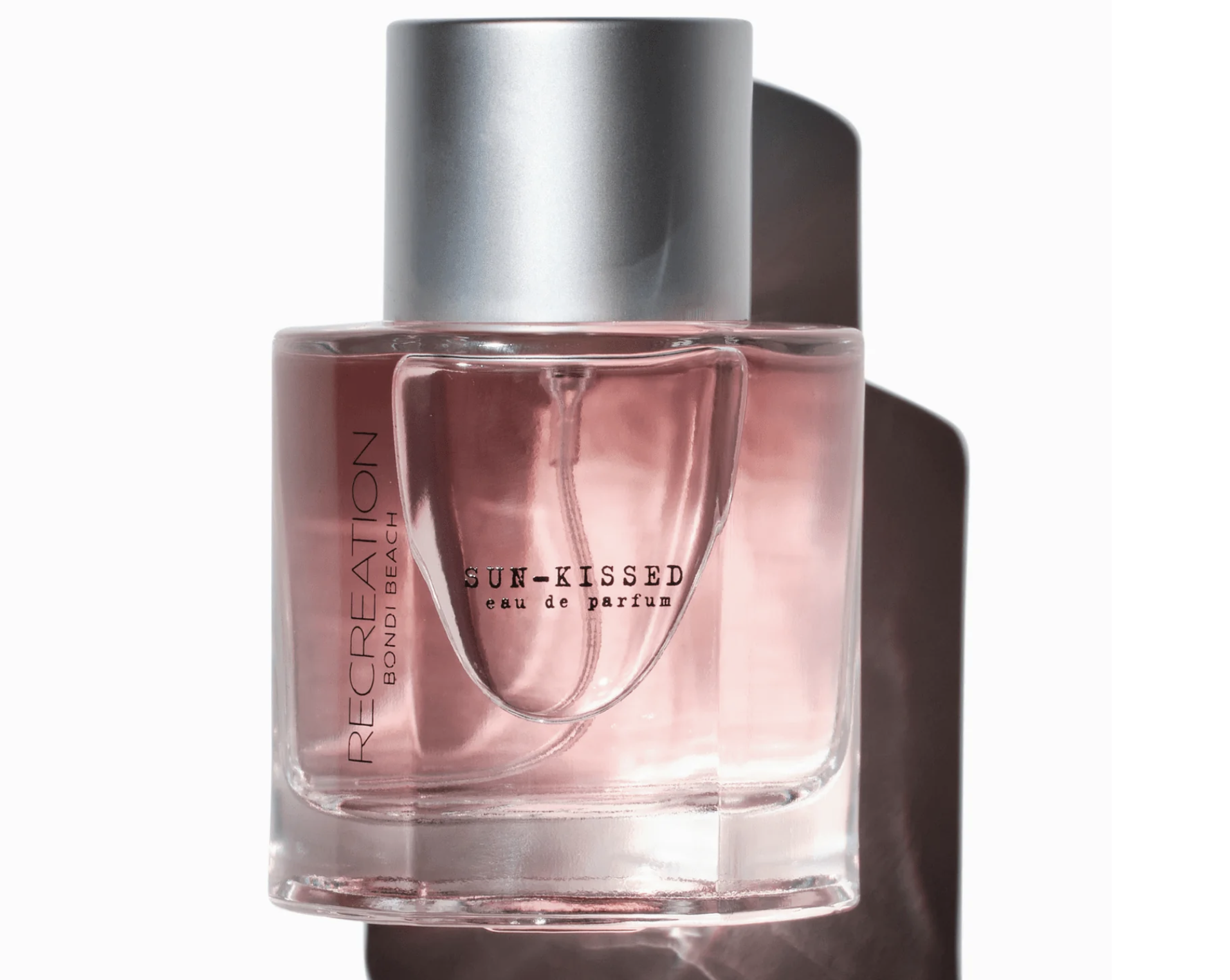 Launched in 2019 in Bondi Beach, Recreation creates all natural perfumes using botanical and floral extracts, resins, tinctures, natural isolates and nature identicals. Their scents are created with world-renowned perfumers and all ingredients are ethically-sourced, vegan and cruelty-free with no animal products.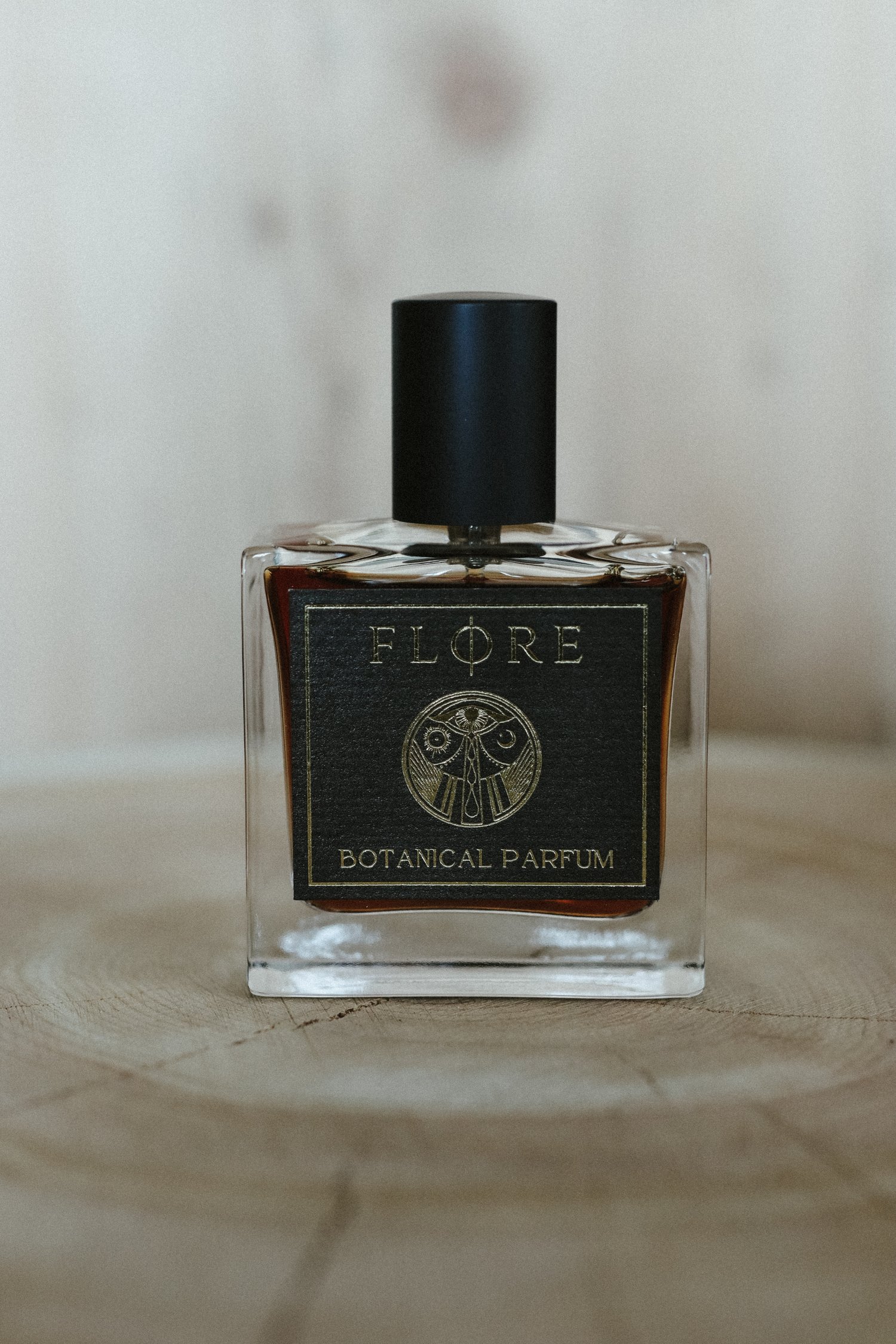 Canadian perfume house Flore makes Eau de Parfums using locally wildcrafted, hydro distilled essences, essential oils, absolutes natural isolates & extracts in a base of pure organic alcohol. Flore is an ode to the old world using traditional perfume techniques like distillation, tinctures, infusions, & enfleurage.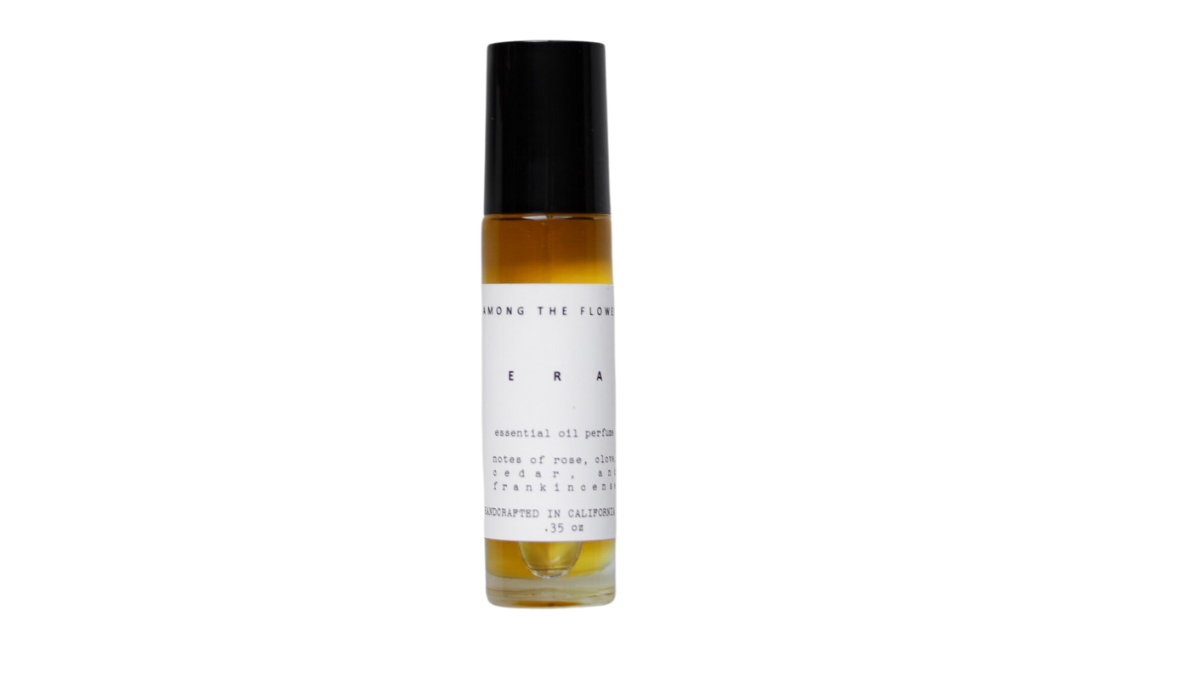 Among The Flowers
Each bottle of their completely natural perfume is hand-blended and poured using premium essential oils.
Mixed Media Perfumes
Mixed media means they use both lab-grown and natural ingredients. Many of the brands note the exact % of natural vs synthetic ingredients.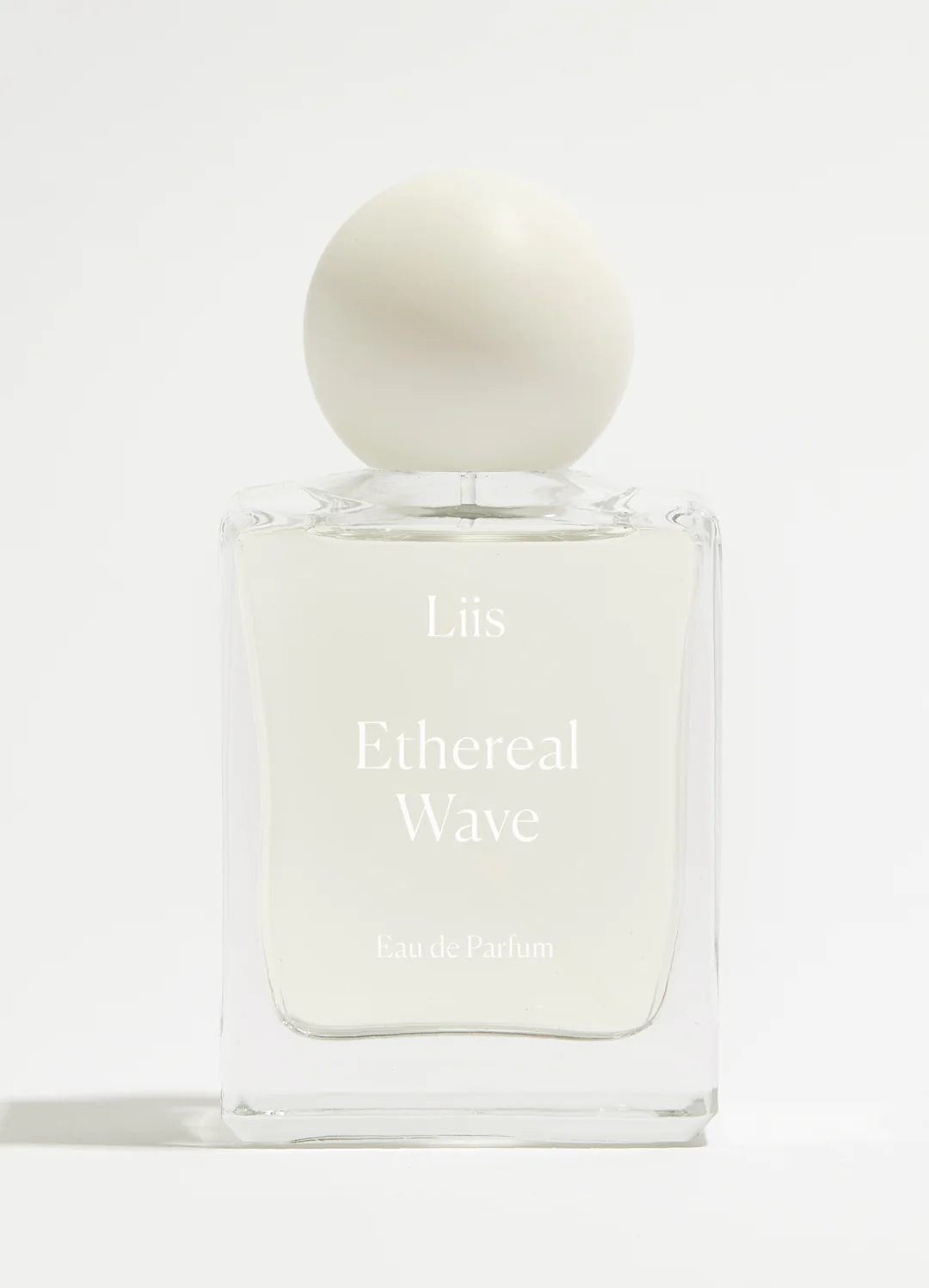 Liis Fragrances
California-based Liis uses high quality, conscious ingredients from around the world and natural grain alcohol farmed in the USA. Formulated without preservatives, dyes, phthalates, sulfates, Liis is cruelty-free, vegan, and allergy tested.
French brand Christele Jacquemin is an award-winning line of natural artisan perfumes inspired by travel photos and made in their atelier in France. While Echoes Of Silence is the most summer appropriate scent in the line, it's Memory Lane that made me fall in love with her work.
Here is the inspiration behind Memory Lane:
I was inspired by photographs I took in Valliguières, a village in Southern France where I lived until 16. I walk away early hoping to be reborn different elsewhere. After more than 30 years of avoidance behavior, it became clear that the only way to end up with my old ghosts was to face them.
I can relate to Christele in that I wouldn't mind avoiding my hometown forever, except my hometown is a boring little suburb exactly like the ones you see in movies and not a quaint French village.
Theme: Gender neutral scents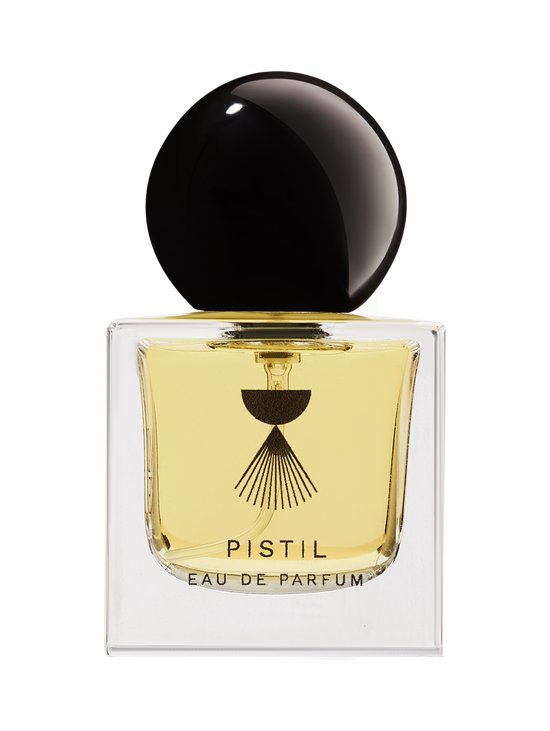 Independent, handcrafted & small-batch perfume company Miskeo Perfumes creates gender neutral and artistic fragrances. Founder Marie not only creates the perfumes, but also compounds, filters, bottles, labels and packs every order in their Berlin studio. The brand prioritizes transparency, sustainability, diversity and inclusivity.
Miskeo perfumes are made of natural and synthetic ingredients, with the proportion for each type of materials noted on the product page.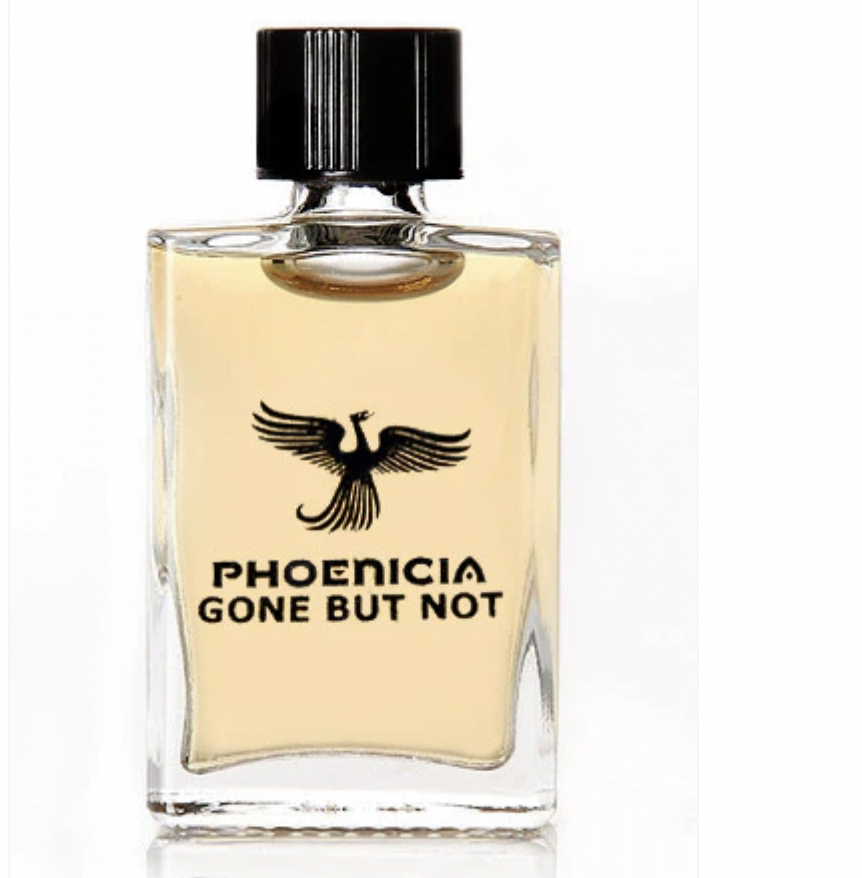 Phoenicia Perfumes pays homage to the mythical phoenix, a symbol of rebirth, and uses only the best flowers, woods, spices and animalics. They started out in 2013 as an all-natural perfume brand but now make both natural and mixed media perfumes. Each product page notes if a perfume is all natural or mixed and the exact % of natural vs not.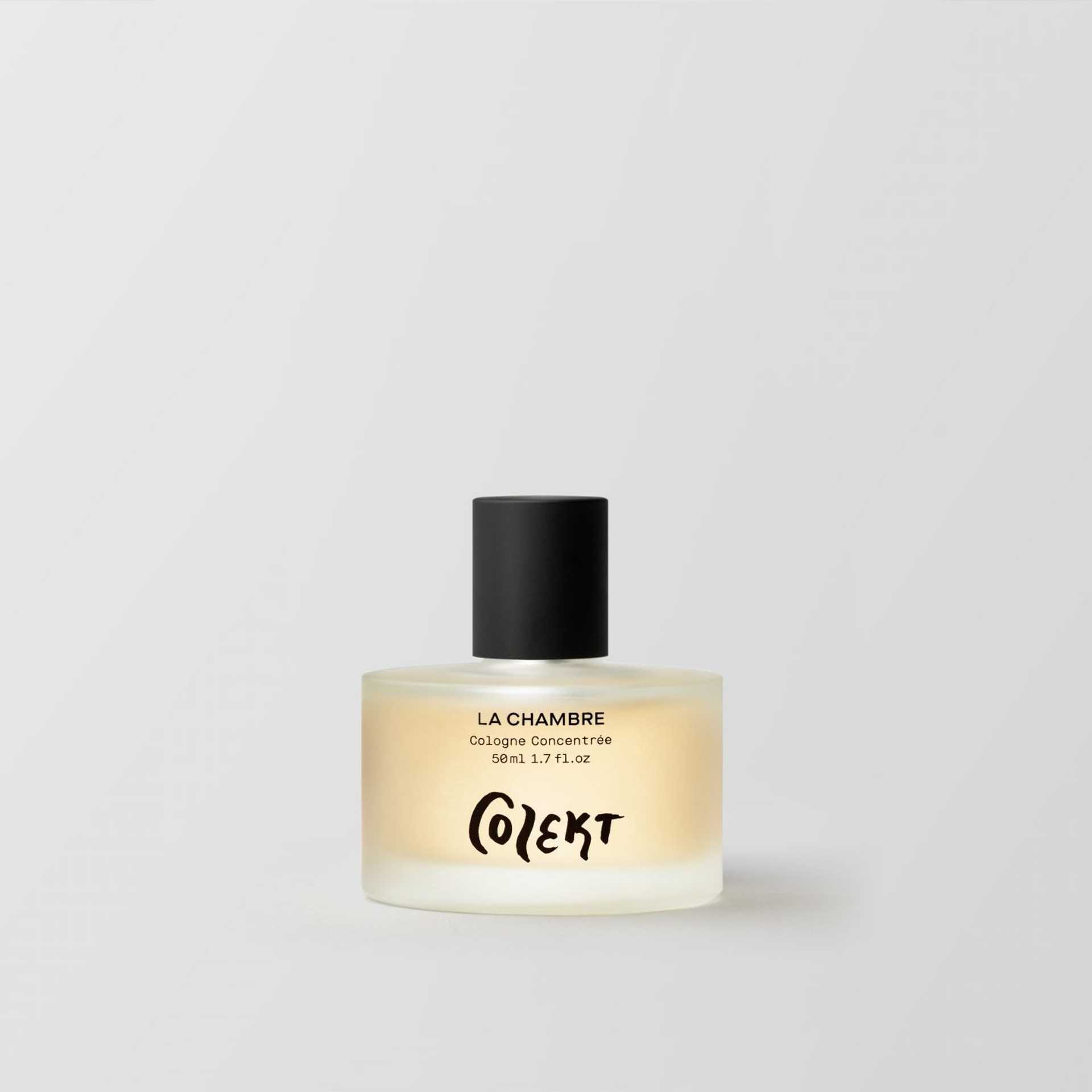 Stockholm brand Colekt is a clean and green fragrance house with sustainability at the forefront of its operations. The brand adopts a conscious and slow approach using a circular qualitative process with collaborative partnerships and sourcing exclusively vegan ingredients. Colekt fragrances are inspired by Scandi nature, urban culture and seasonal mood.

Maison Mona di Orio, founded in 2004 in Amsterdam, was created by perfumer Mona di Orio and designer Jeroen Oude Sogtoen as a union of their mutual love of art and artisanal craftsmanship. Mona trained in classical perfumery for six years alongside world-renowned parfumeur Edmond Roudnitska. The brand's mantra: A Quality Perfume is, above all, the Art of Raw Materials.

A clean, sustainable and vegan perfume brand that combines a small number of safe synthetics with natural ingredients, EAUSO VERT was founded by beauty industry veterans Faye Harris and Tanya Gonzalez.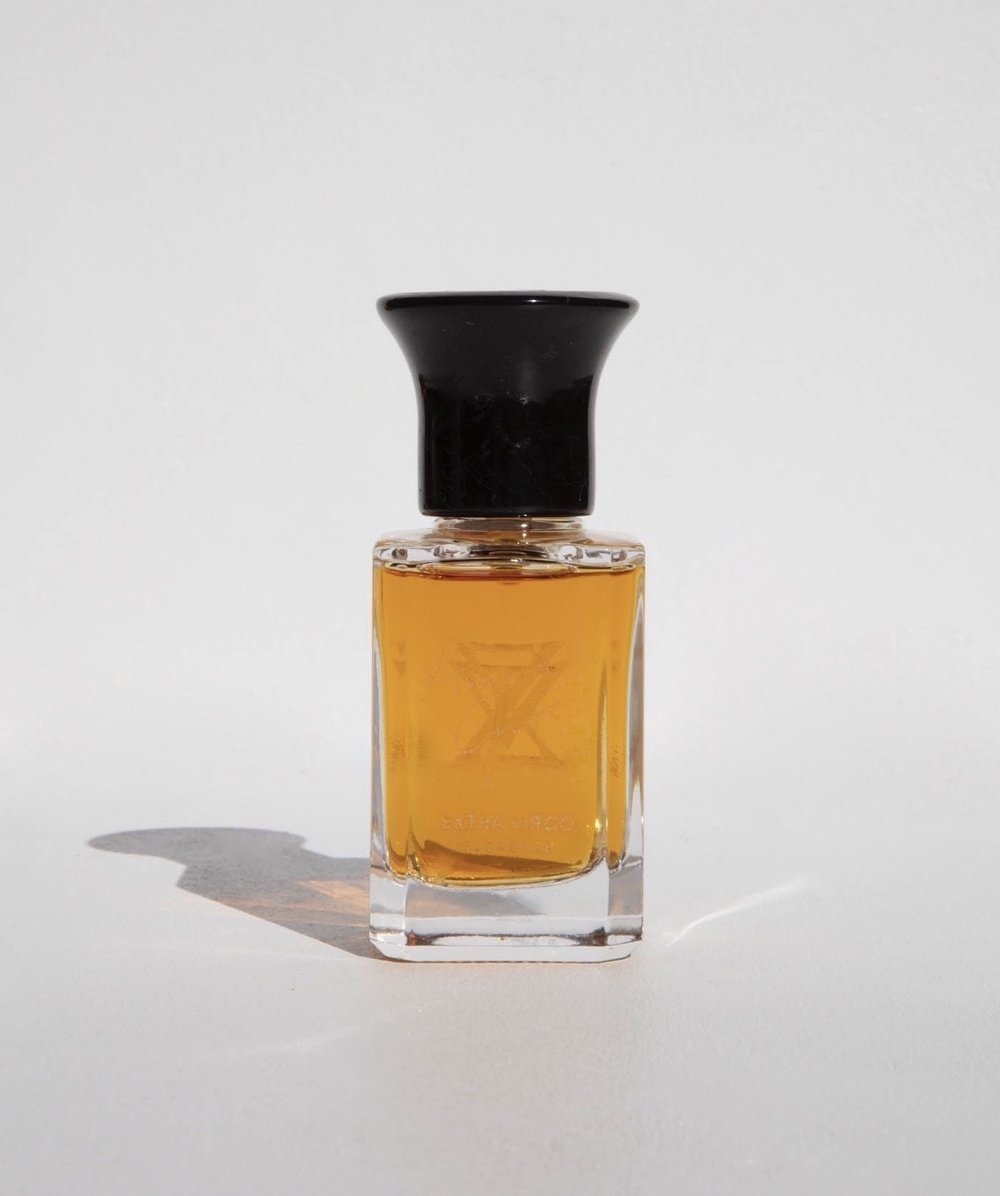 Extra Virgo is a collection of five small batch perfumes formulated by H.H. prince Alex of Limbin, descendant of the royal konbaung dinasty of burma. All perfumes are produced in small batches using only the finest ingredients sourced through extensive research and extreme care. Extra Virgo composes using at least 70% natural ingredients aged for at least 3 months before being blended with natural alcohol with a concentration of around 25 to 30%. They're then bottled by hand into Italian crystal bottles.

Day Three Fragrances isn't about creating market-pleasing formulas. They are the founder's artistic expression, created for her own pleasure, at her own pace, based on her personal inspirations with no deadlines, restrictions or audience. Well, there may be a bit more of a bigger audience now as they are winner of the 2023 Art and Olfaction Awards. Still, Day Three Fragrances wants to remain a tiny, artist showcase rather than a fragrance shop.
About La Tacita De Cafe:
Here, gourmand ingredients are perfectly complimented with smokey woods and resins, resulting in a luxurious, opulent scent with a sillage that makes a statement. La Tacita De Cafe strikes an unusual balance between powdery-sweet and resinous. Casual and classy. Gourmand, yet clean.
Founded in 2014 Hendley Perfumes is an independent artisan perfumery offering evocative creations of an uncompromising quality. Each batch of perfume is meticulously formulated, blended and bottled by Hans Hendley in Brooklyn New York. Hendley perfumes combine synthetic and natural ingredients.