Mychelle Sun Shield Liquid SPF 50 Review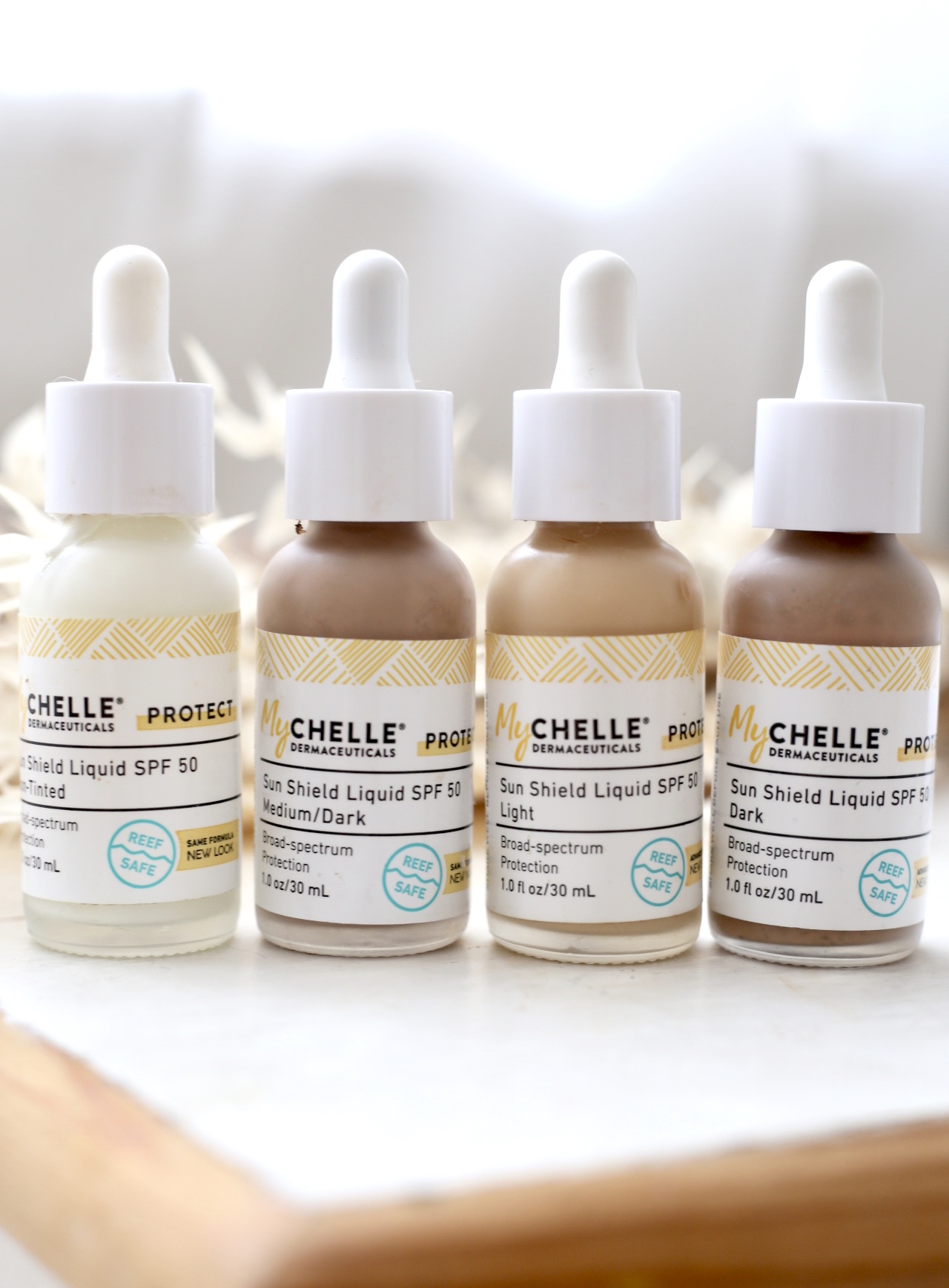 Mychelle is an accessible and affordable clean beauty brand that has been making reef safe sunscreen for over a decade! So they might know or a thing or two about making mineral sunscreen that's safe and effective. Mychelle is also committed to the clean beauty movement and are a founding member of the Environmental Working Group's "Verified for Your Health" program, a PETA certified cruelty-free company and certified by Leaping Bunny. Naturally, you won't find any Phthalates, Parabens, Petroleum, Sulfates, Ureas, Artificial Fragrances and Colors in their line. With summer just around the corner, let's get right into this Mychelle review specifically for Mychelle's Sun Shield Liquid SPF 50.
Mychelle recently underwent a re-branding and have a clean and sophisticated new look that I much prefer to their old packaging! Their Sun Shield Liquid line which launched a few years ago may have also gone through a re-formulation but I will need to double check on this. Overall, I am highly enjoying their tinted liquid sunscreens but I do want to share my honest thoughts with you.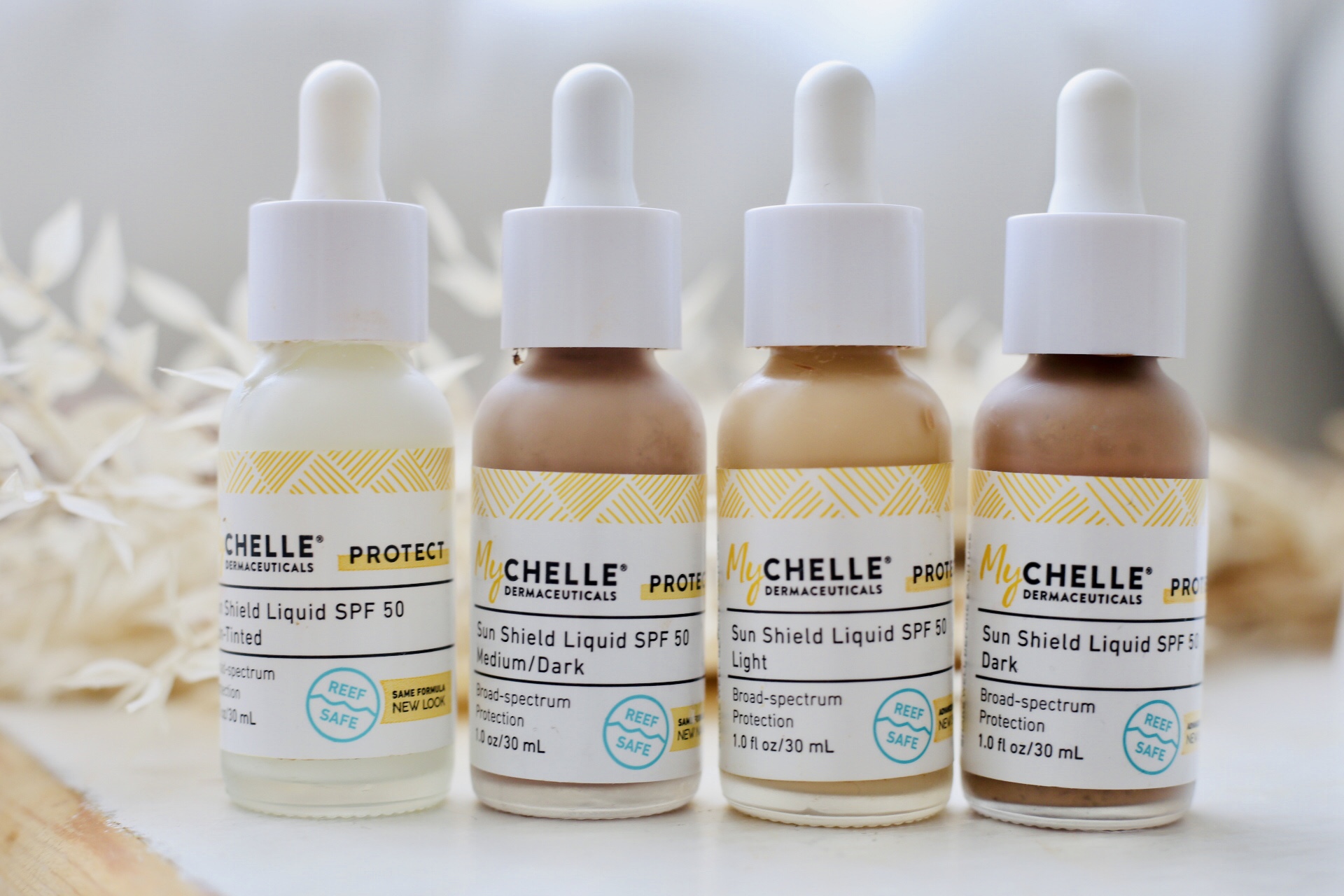 Going through the reviews and hearing feedback directly from the OBL community, the Mychelle Sun Shield Liquid products seem to be a love-it-or-hate-it type of product that errs more on the love-it side. So while it may be fickle in nature, it does seem to work well for most people but not at all for others. For me, this is a similar dupe to the ILIA Super Serum Skin Tint SPF 40 for half the cost and a little more SPF coverage.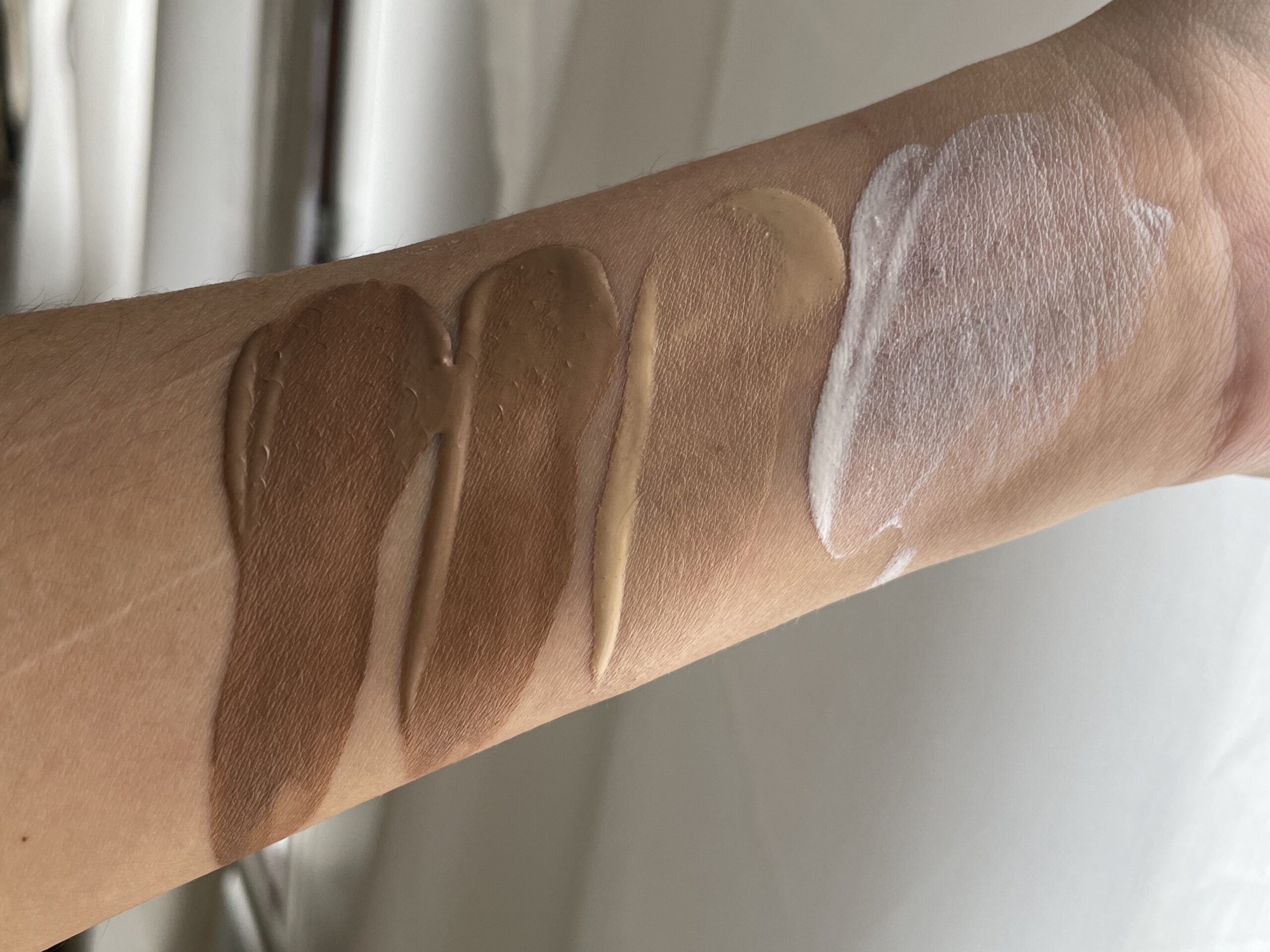 Here is a basic rundown of the Mychelle Sun Shield Liquid SPF 50:
SPF 50 broad spectrum coverage
Offered in five shades (Non-tinted, Light, Light/Medium, Medium/Dark, Dark)
Price: $24 (or $17 on Amazon)
20% Zinc Oxide
Sheer tint
In a base of Agave Tequilana Leaf Extract (an extract of the leaf of the blue agave)
Enriched with safflower and bentonite clay
Below I'll run through more specifics of the tinted Sun Shield Liquids (NOT the non-tinted as this one did not work for me).
What is the finish like?
For my dry/combo skin the finish is definitely matte.
What is the coverage like?
This is a sheer tint so it gives light coverage and provides my skin with a blurring effect.
Does it last all day?
This does last all day for me. I will use it as the last step in my morning skincare routine and under makeup if I'm wearing makeup for the day. It stays put underneath my makeup and can also be re-applied easily.
What is the consistency like?
This is VERY thin and liquid like. If you've tried ILIA's Super Serum Tint, this will feel even lighter in consistency.
What is application like?
As it's liquid it spreads very easily, but does take a moment to absorb and dry. I wait about a minute, maybe less, for it to dry before proceeding with makeup.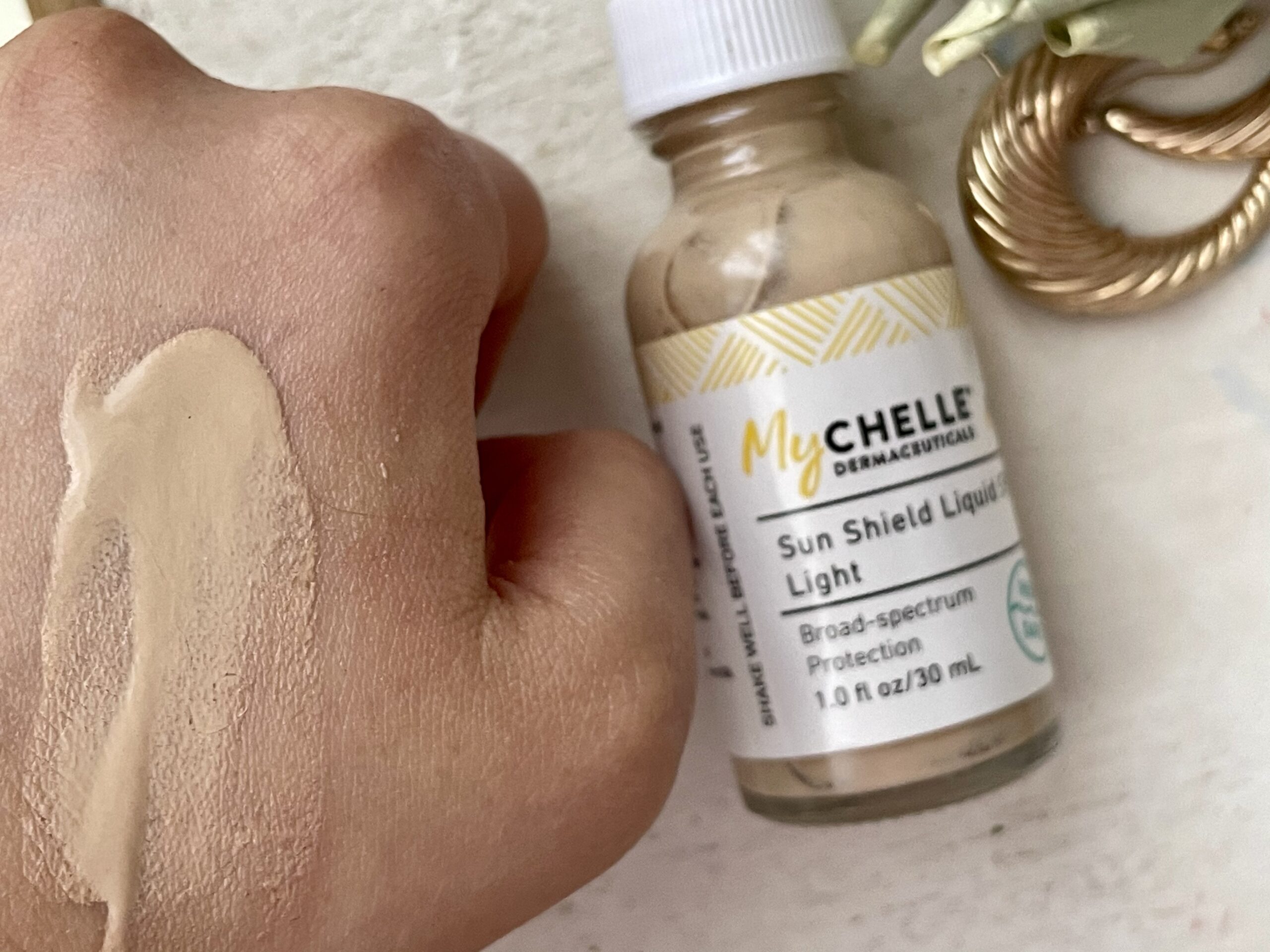 What You Need to Know
You absolutely must give it a good vigorous shake before using. The product separates and application will be a nightmare otherwise.
The non-tinted version did not work for me at all. By the end of the day it had separated and clumped up and off my face. If you are interested in this product, skip the non-tinted and go for the tinted that's closest to your shade.
Mychelle Sun Shield Liquid Sunscreen generally works best for oily or combo skin and may not work well for dry skin. My skin is dry but I have a serious morning skincare routine which may be why this sunscreen sits well on top of it.
Shade range is not inclusive
The scent can be off-putting for a lot of people (I personally wasn't bothered by it, but have heard from friends that tried Sun Shield they didn't enjoy the scent)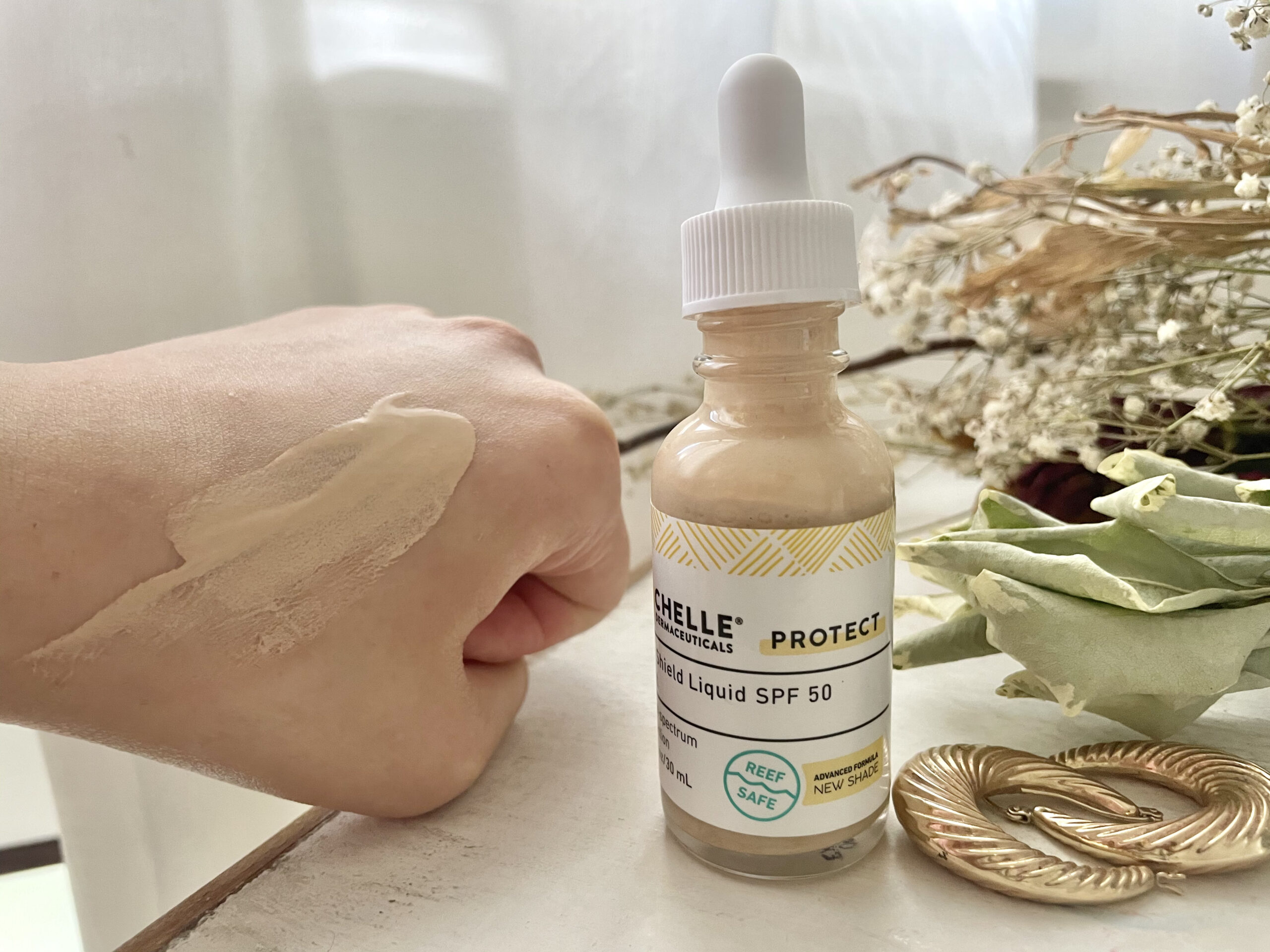 First of all, I love that the SPF coverage is the ideal SPF 50 instead of the all too common SPF 30. When I'm outdoors in the sun, I never feel like SPF 30 provides me with enough coverage and dermatologists would agree. Then again, I am always wearing a UPF 50+ Sun Protection hat (Wallaroo Hats are my favorite and my affiliate code OBL will save you 20%) and keeping my precious skin out of the sun as much as possible.
I love how lightweight it is. When ILIA came out with their Super Serum Skin Tint I thought it was the best innovation ever and was a little disappointed to find that the consistency was thicker than what I expected. If you're looking for an extremely lightweight sunscreen this is a good option to look into.
The Light shade looks natural and works well with my olive skin tone
It has a nice blurring effect so I can get away with just using concealer or nothing at all on top
The first ingredient is Agave Tequilana Leaf Extract which comes from blue agave and helps to unclog pores, remove excess oil, tighten skin, reduce inflammation and has anti-bacterial benefits — all great during these hot and sweaty summer months! I believe this is why there's a bit of cooling/burning effect on my skin for several seconds when I apply the sunscreen.