Reduit Review: Skincare Product Penetration Device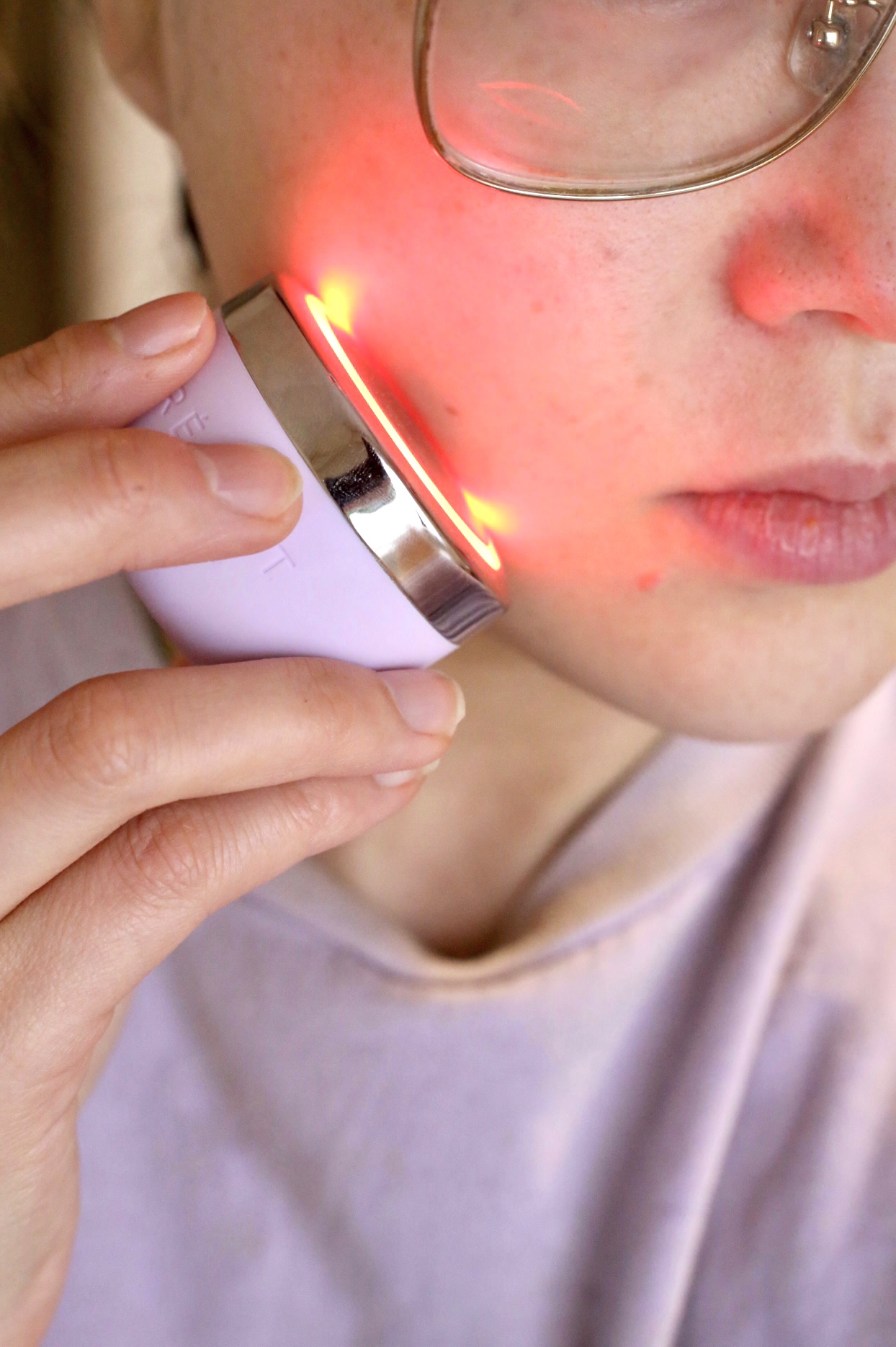 I'm a sucker for new inventions when it comes to skincare devices and will try everything I am lucky enough to get my hands on. As technology evolves and improves, so should our skincare tech should it not? I'm particularly excited about this particular skin device by Reduit, because it comes from Switzerland, and if you know anything about the Swiss, it's that they're REALLY good at making luxury gadgets. Switzerland is, after all, the country famous for watches, Swiss Army knives and biotech. Already I had high hopes.
My Reduit BOOST arrived promptly in the mail, and to my surprise, this device is tiny! I wondered if enough technology could fit inside something so small. Let's break down how the Reduit BOOST works, how to use Reduit, its pros and cons, and whether I think it's worth buying. Short answer, it's totally worth it if you can get Reduit on sale. During Cyber Week it's 50% off, making this latest generation skincare technology highly affordable. Read on for my Reduit review.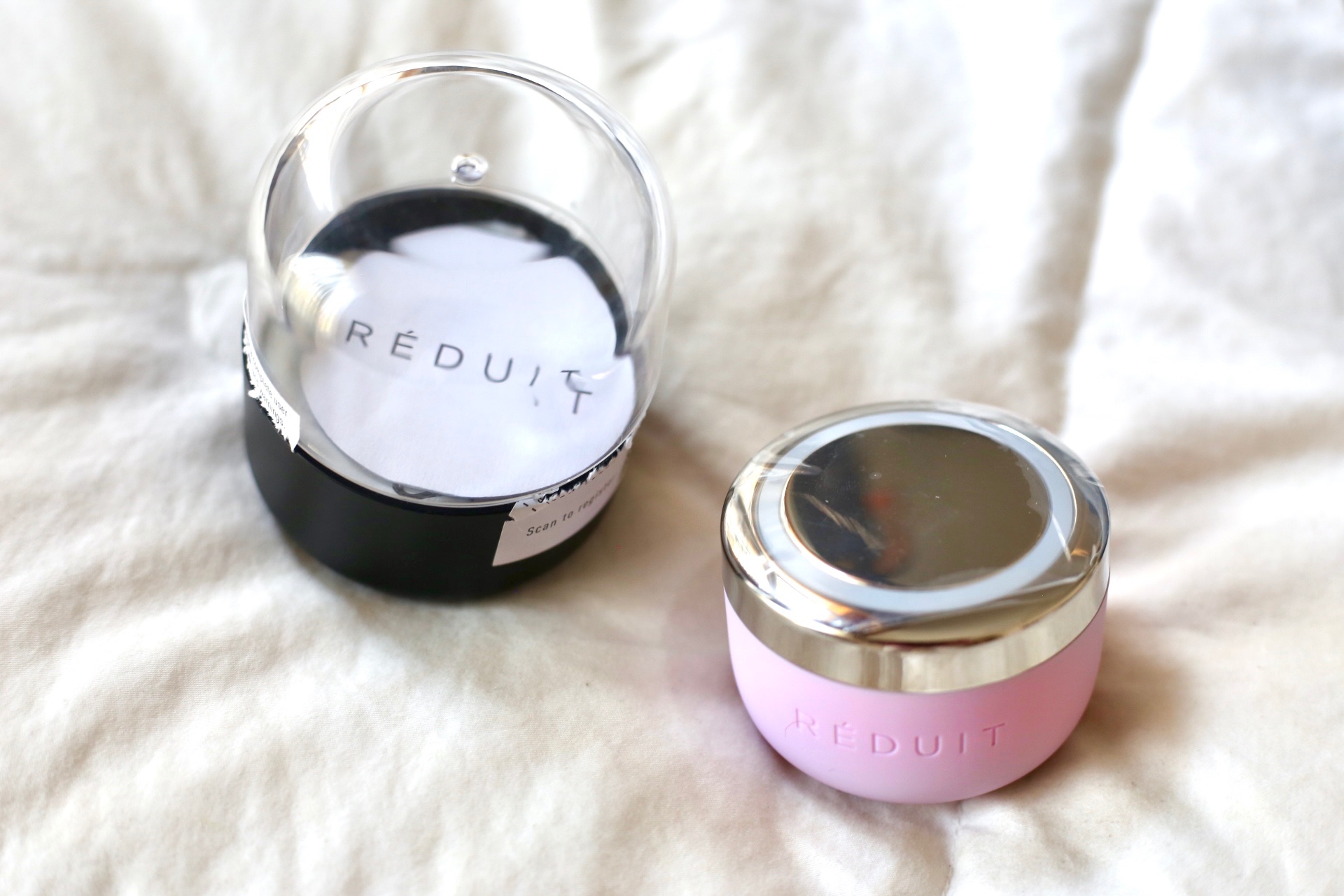 What is Reduit BOOST?
Reduit BOOST is a skincare device that's designed to work WITH your current skincare serum or cream. It's a small round pod that fit easily inside your hand with a bacteria resistant food-grade silicone base and stainless steel surface.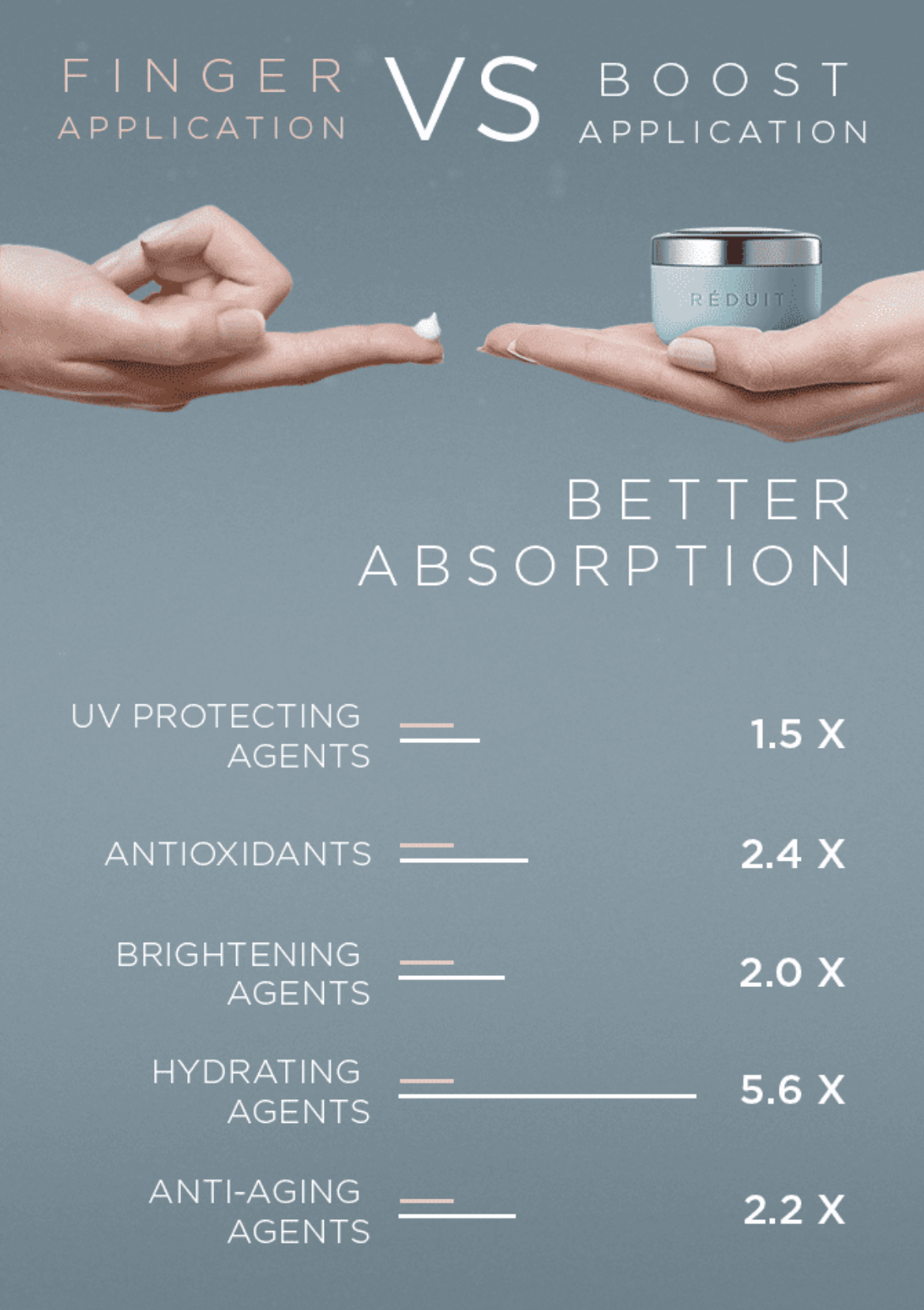 How Does Reduit Work?
BOOST harnesses Pulsed Electromagnetic Fields Technology (PEMFT) and the power of diamagnetics to provide deeper penetration of the active ingredients in your serum/cream. It also has the added benefit of 8 LED light modes to help with uneven skin tone, wrinkles, acne and more.
According to the brand's own studies, Boost helps make UV-protection agents up to 1.5 times more effective, brightening agents up to 2 times better, anti-aging agents 2.2 times more effective, and antioxidants 2.4 times more impactful. Obviously, take these numbers with a grain of salt.
Its technology is also built around the fact that not all active ingredients belong to the same layer of skin, even if they do get in. Antioxidants, for example, need to get to the deepest layers of the epidermis to function, while brightening and hydrating agents belong in the middle layers, and UV protection agents should remain on the surface.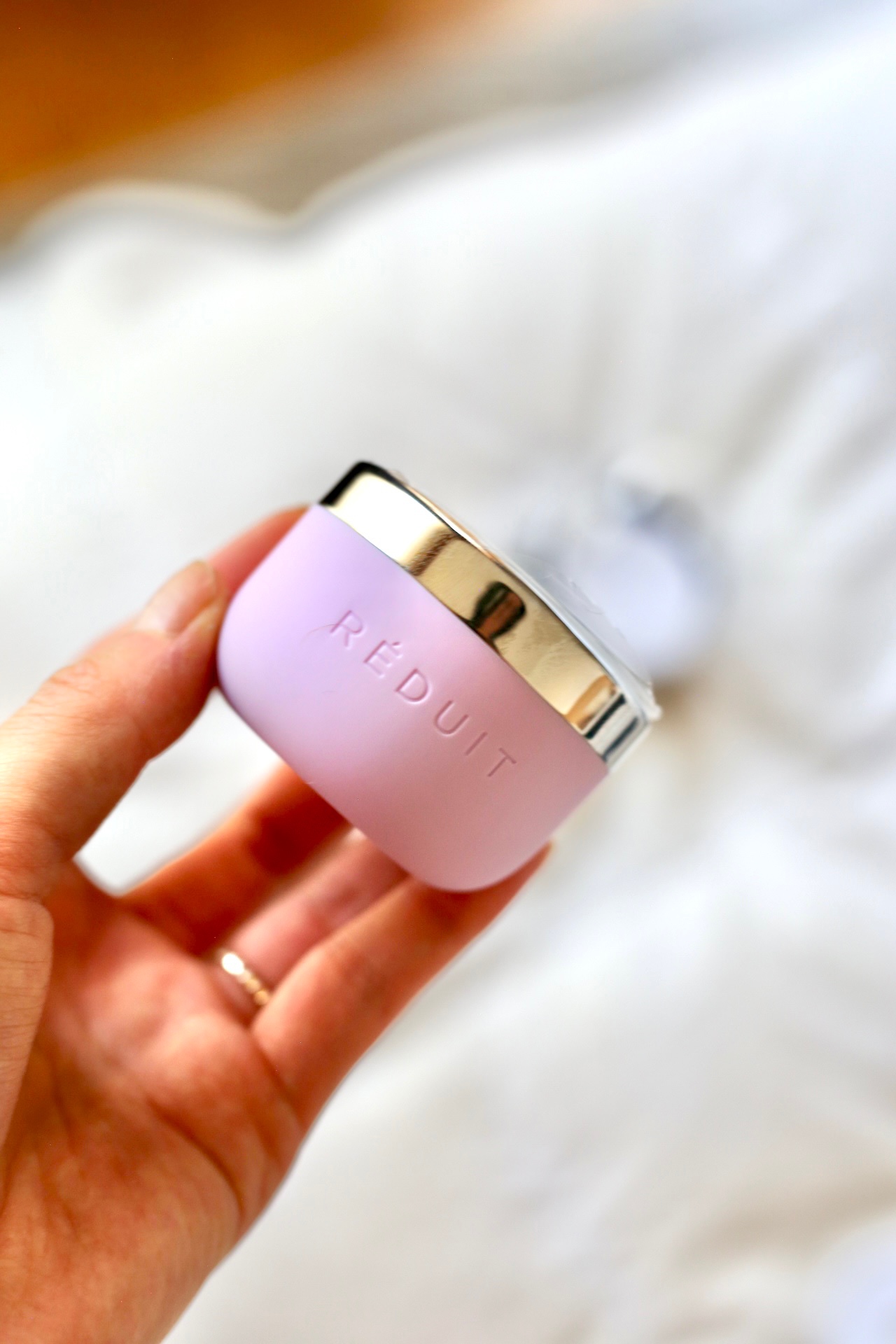 How Do You Use Reduit?
There are a couple of steps to take before actually putting the Reduit BOOST onto your skin.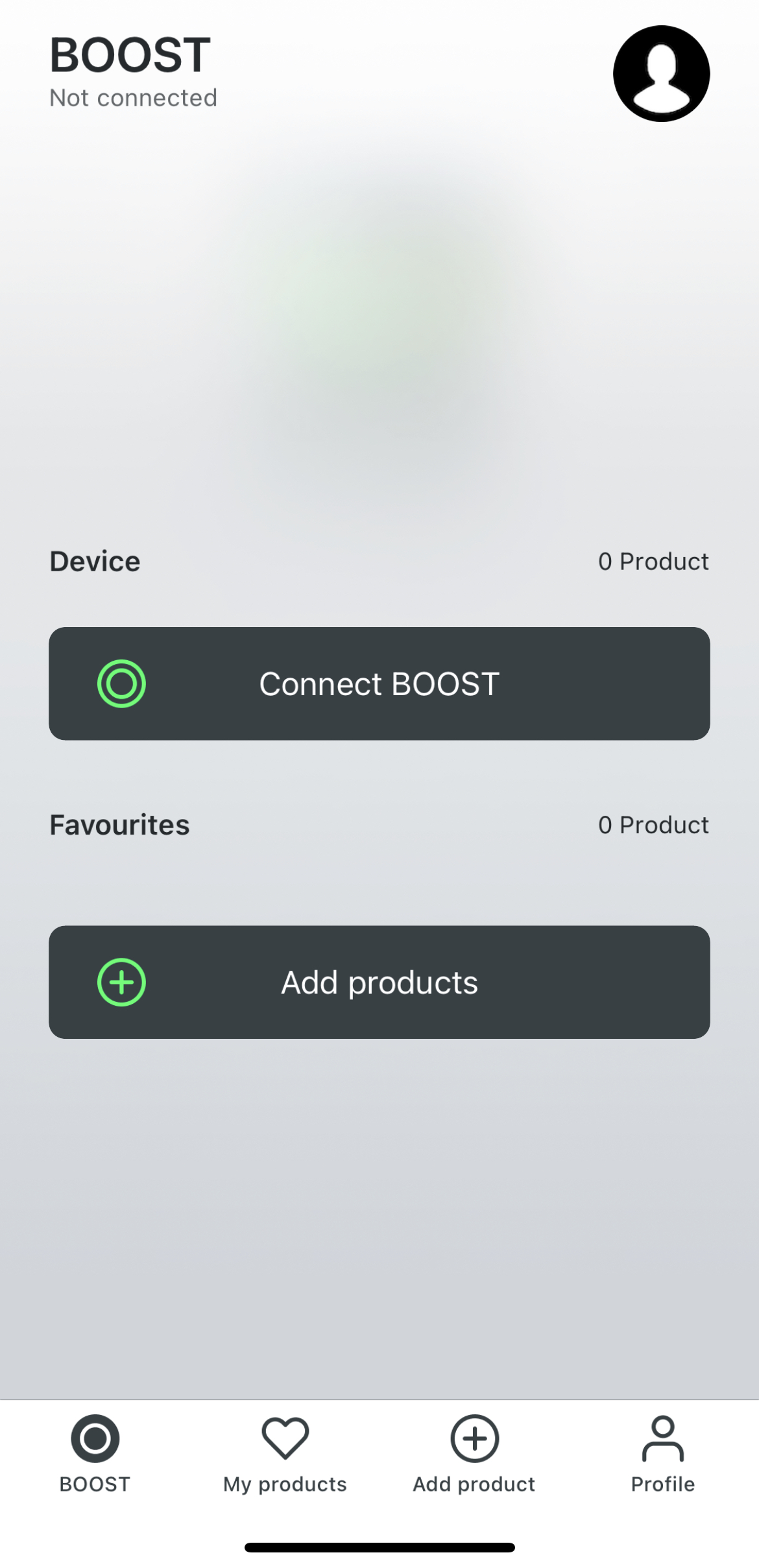 First you need to download the Reduit BOOST app, fill in your profile and connect it to your device using Bluetooth.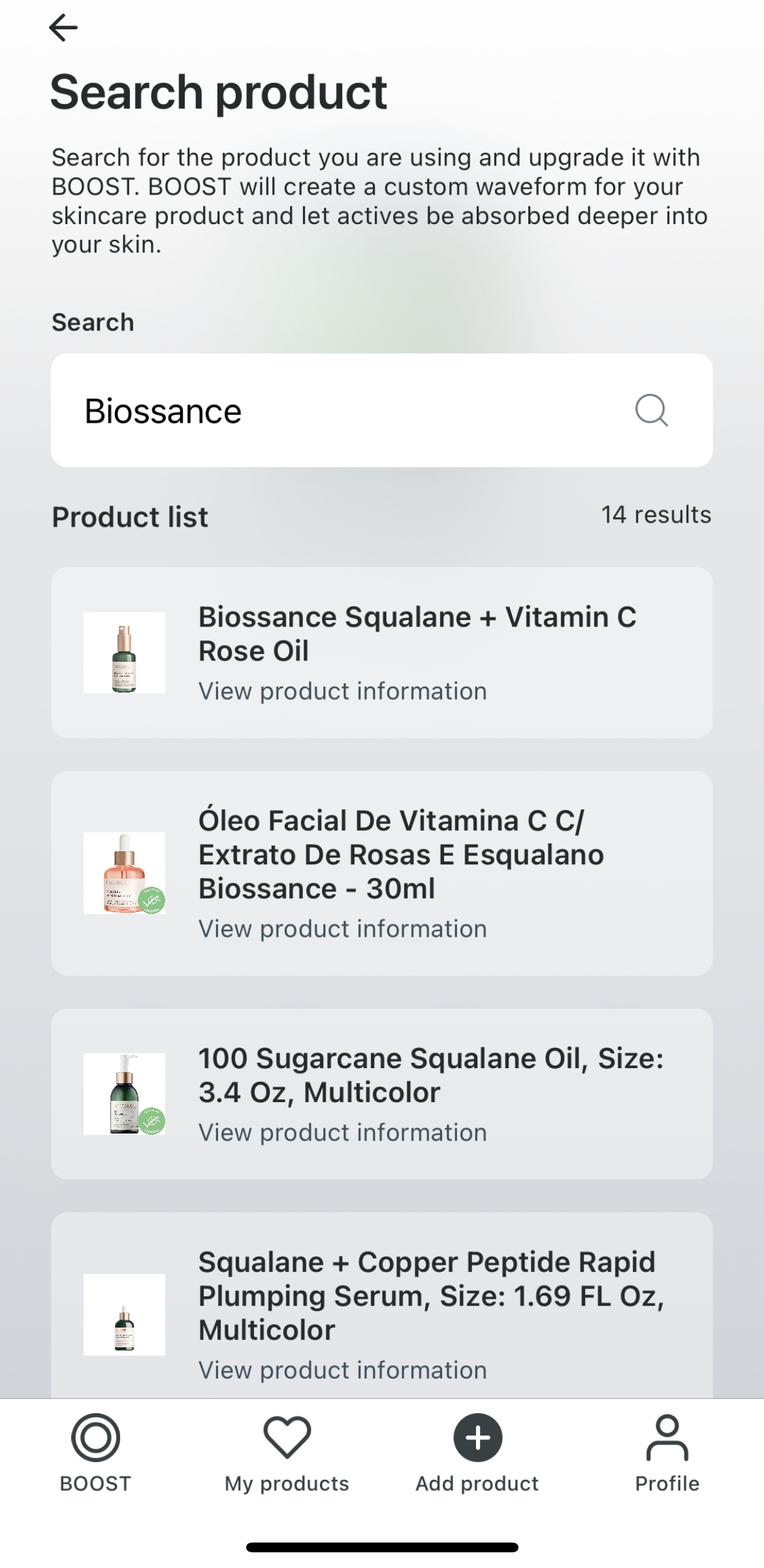 Second, you add your skincare products by barcode, looking it up in their database or manually. The barcode method will only work if you still have the original box the skincare product came in.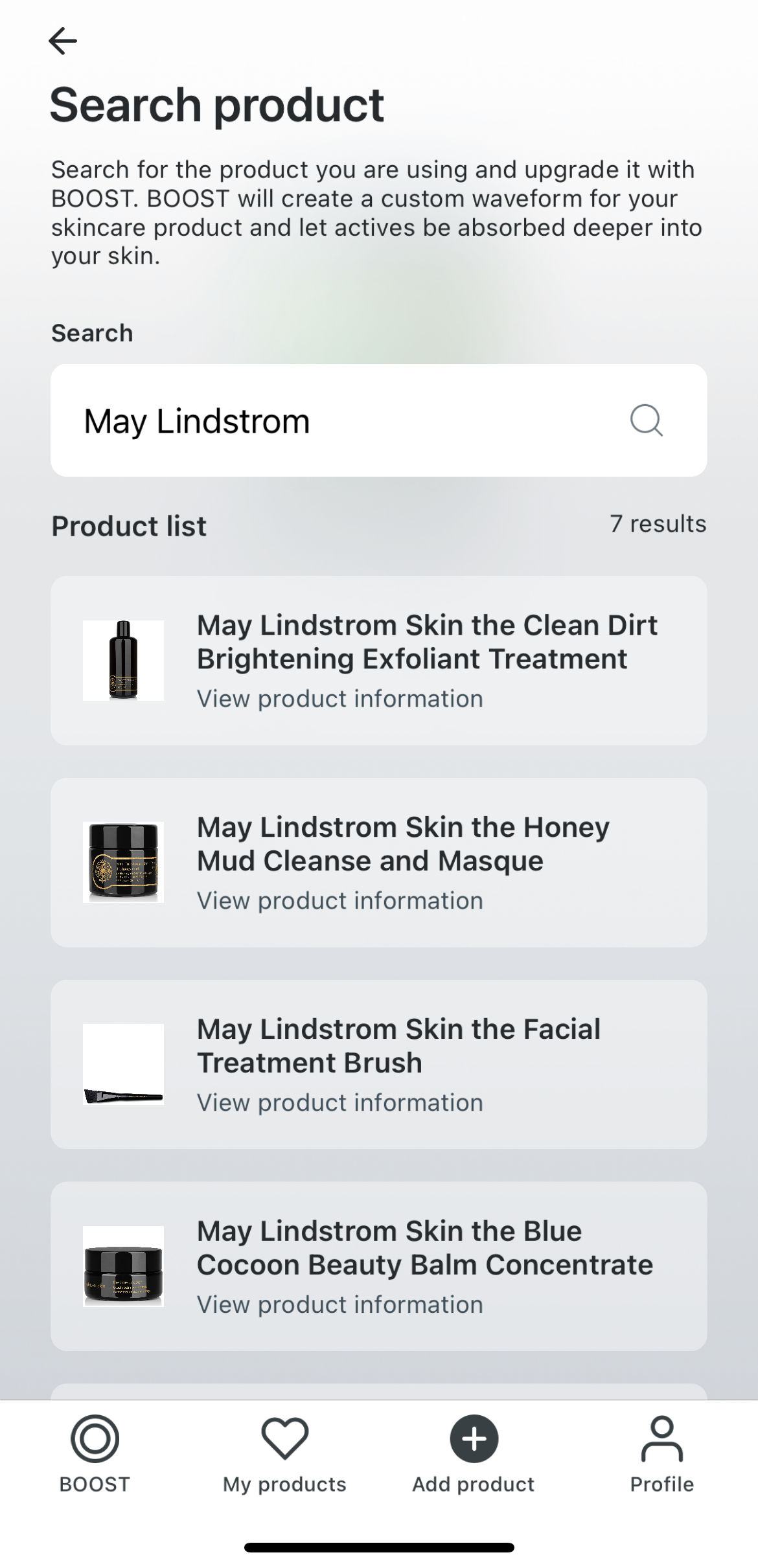 The Reduit app seems to have all the big name brands and products, and even a lot of indie organic brands though not all.
Once that's done the BOOST device is ready to be used. You simply glide it across your face for a 30 second treatment. Easy peasy.
The coolness of the stainless steel is soothing and you can press the power button to switch between LED light modes.
I also use the Reduit Boost with my masks to help them work harder while they're sitting on my face. This includes my exfoliating masks and hydrating masks, and I feel good knowing that I'm really maximizing that mask session for my skin.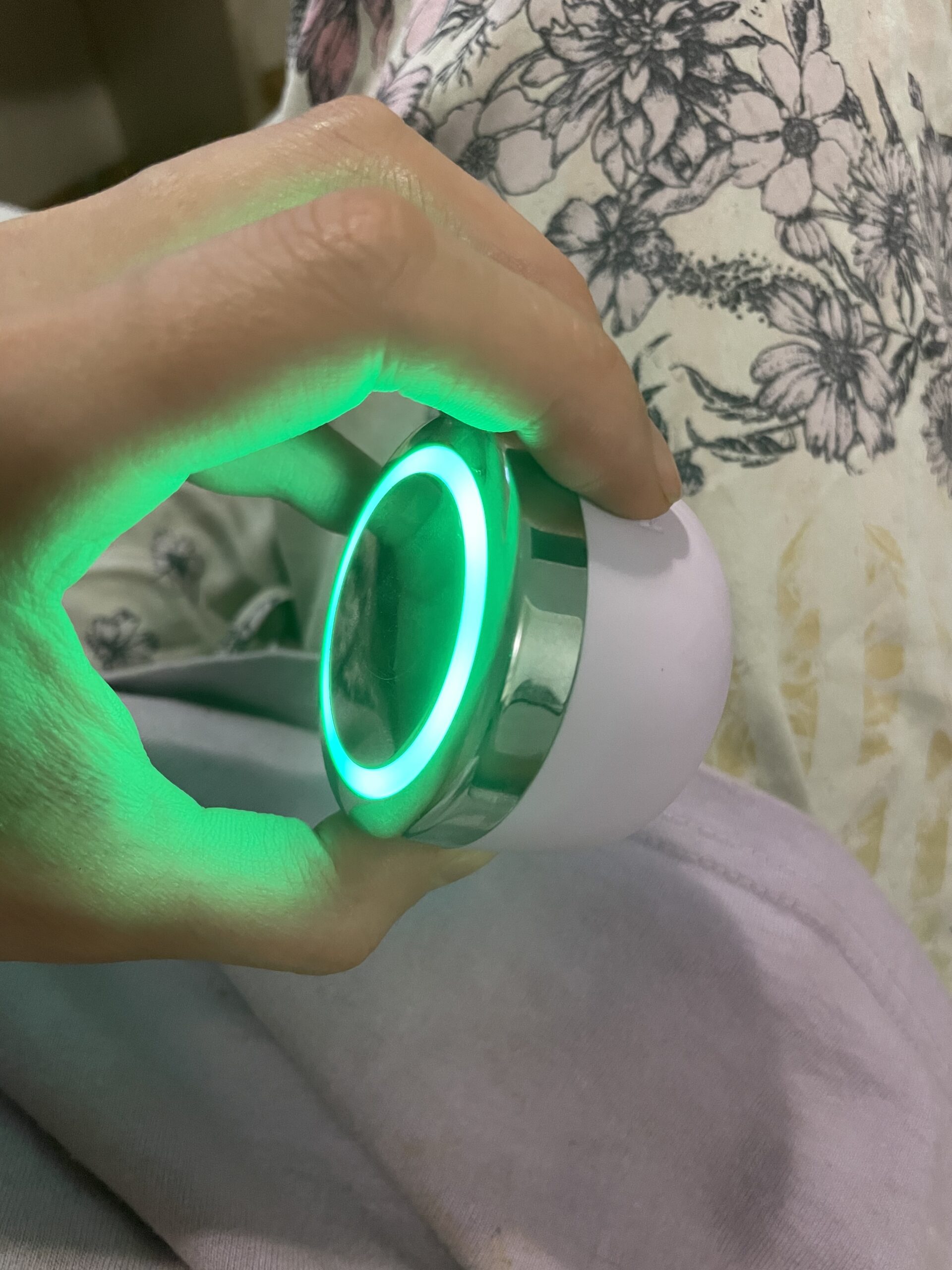 Reduit Pros
Most technologically advanced device I've come across focused on product penetration
Love the small and super compact design
Added LED light benefits for multi-tasking
Short 30 second treatment makes it easier for me to commit to using regularly
No separate conductor product is needed because it works universally with my own skincare
Generous 2 year warranty
Worldwide shipping
Reduit Cons
App doesn't contain all the organic and green beauty products I use
Is Reduit BOOST Worth Buying?
If you're interested in getting your products to work harder for you, I think this is perhaps the best skincare tech you can get currently.
This has nothing to do with working your facial muscles or tightening skin via micro current or radiofrequency technology. Boost is supposed to amplify the efficacy of your skincare, and if you're already investing in quality products, it makes sense to help ensure those products are working to their maximum capability.
This doesn't just mean via skincare tech, but the basics of properly removing all residue in your pores and exfoliating dead skin cells. Because if you don't have the basics down, buying and using Boost will be useless. But if you're doing all that, and you still want more, there's a way for that now.
I would say it's worth the purchase when it's on sale. During Cyber Week it's 50% off but I'm not sure how long this sale will last.
Discount Codes for Skincare Devices