Riddle Oil Perfume Review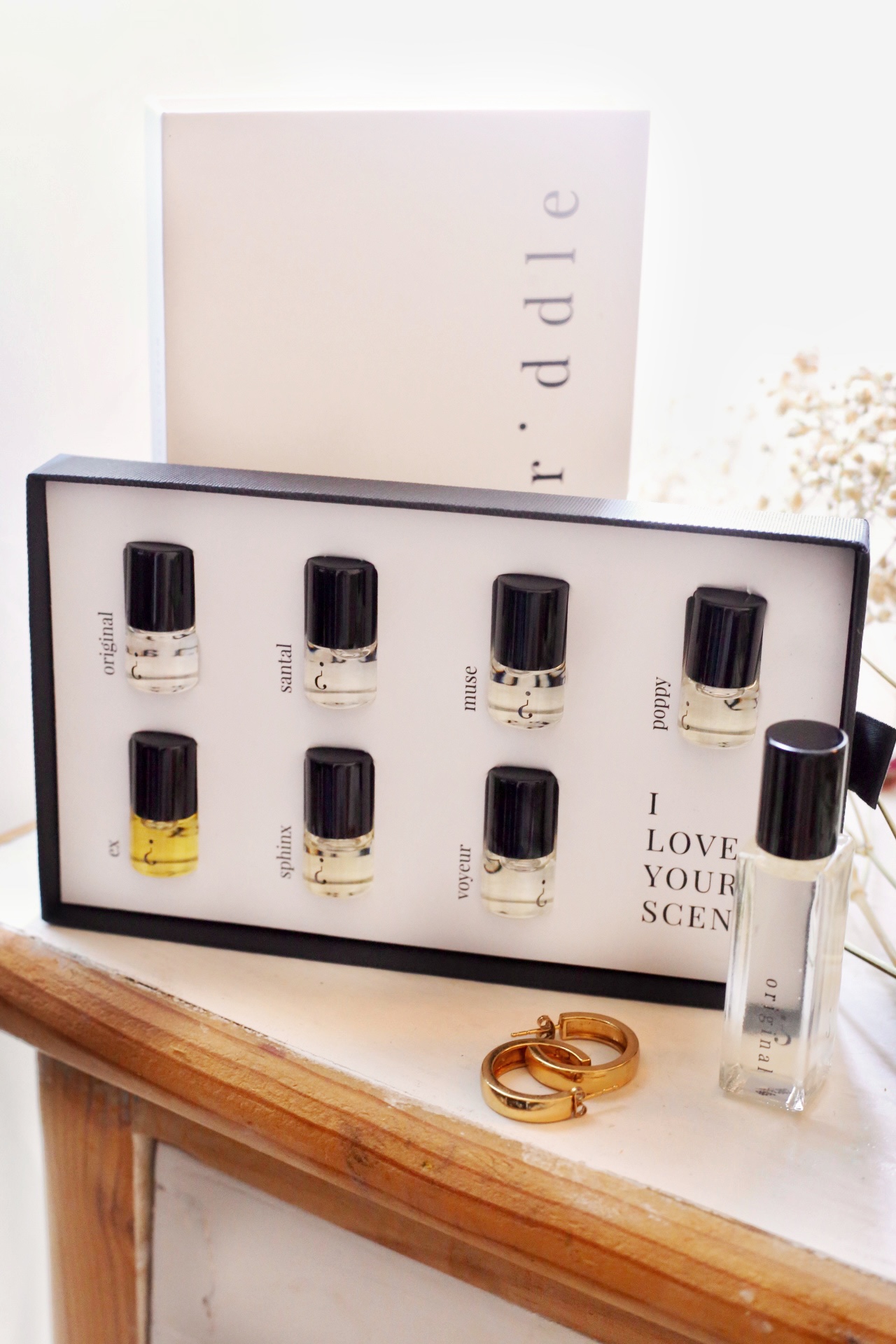 Riddle Oil is a clean perfume oil brand that hails from Venice Beach, CA. Founded in 2013 by Chelsea Voge, Riddle Oil offers seven signature scents, each with a distinct personality and designed to suit a different occasion. As these are perfume oils, the scent lays close to the skin though certain scents project more than others. If you love Riddle Oil's scents, they also come in roll-on oils, spray lotions, full-body oils, and candles. Read on for my thoughts on each of Riddle Oil's perfumes!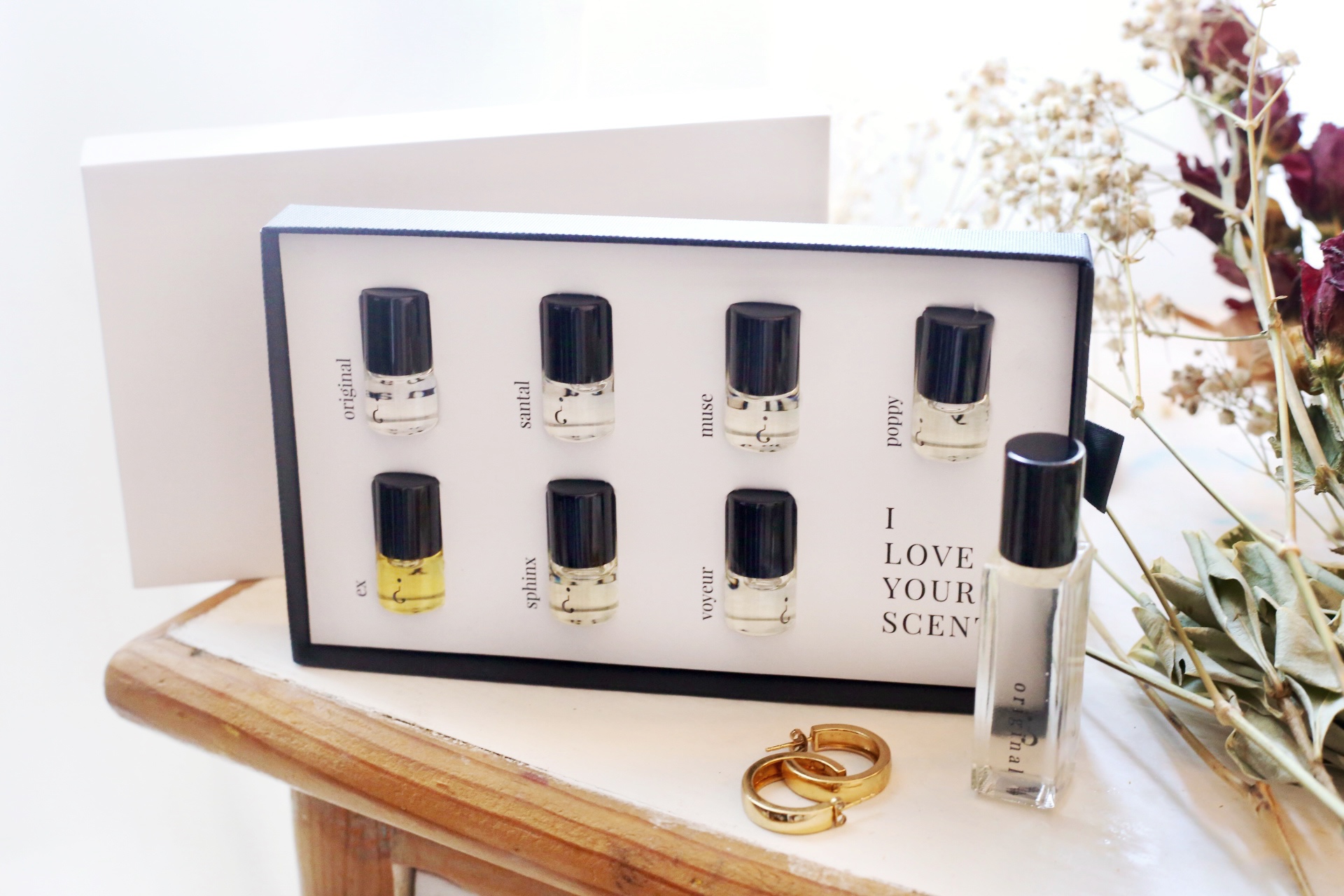 I tried the Riddle Oil discovery set as well as a full sized bottle of the Original.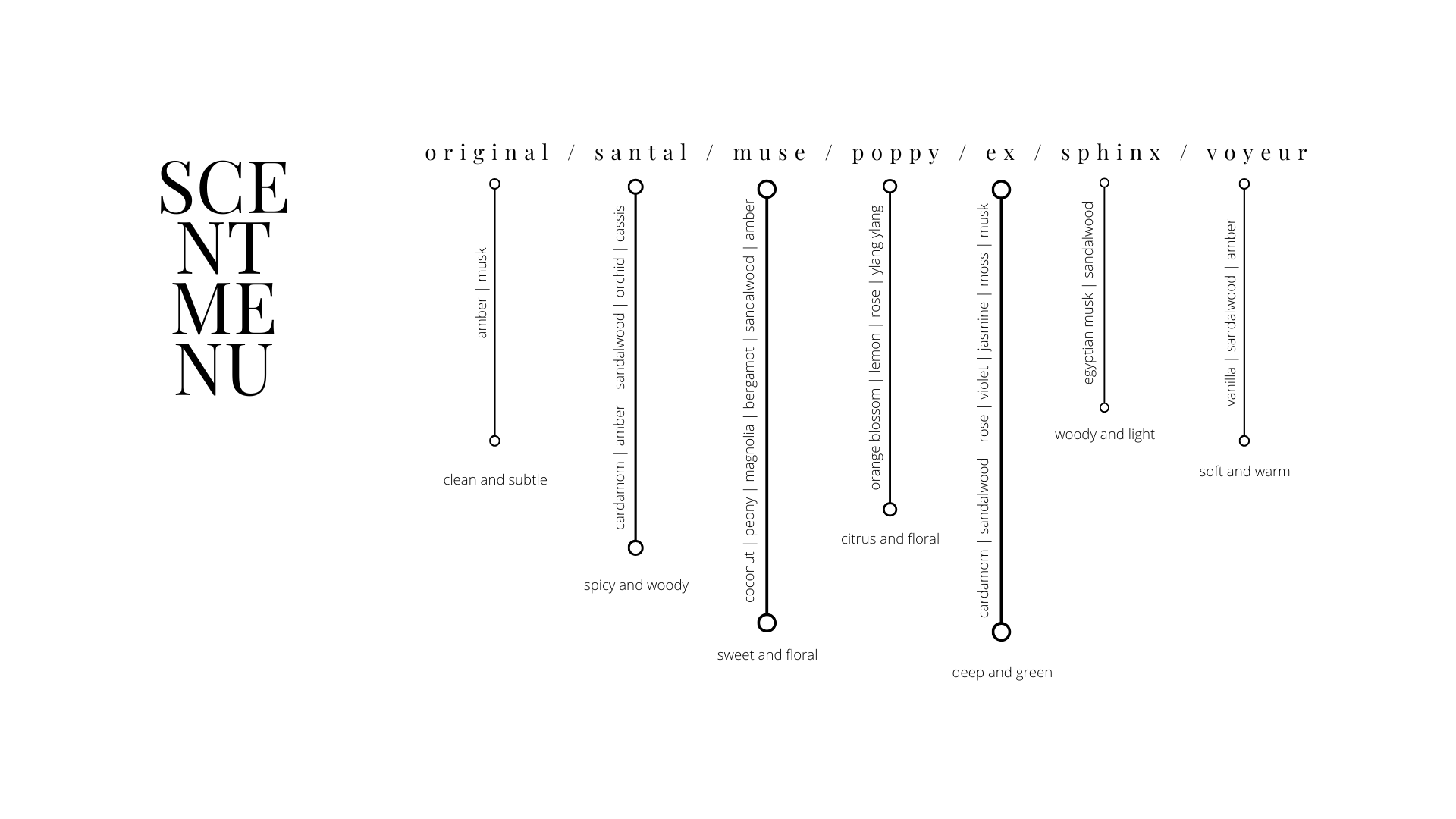 My favorite Riddle Oil perfume is currently Muse! This is a perfect scent for summer, so I'm not sure which of the other scents will take its place as my favorite come fall and winter. My least favorite scents are Ex and Poppy. Fragrance being so personal, I always recommend getting a discovery set if you're interested in a brand.
Original is the simplest scent of all the Riddle Oils and I'd describe it as very much a linear skin scent. The notes are Amber and musk for a scent that's basically your skin but enhanced. Original is the lightest Riddle Oil perfume and lays very close to the skin. If you're wanting something super subtle, this is a great option, but definitely not for someone looking for sillage. Original would be great layered with other bolder scents.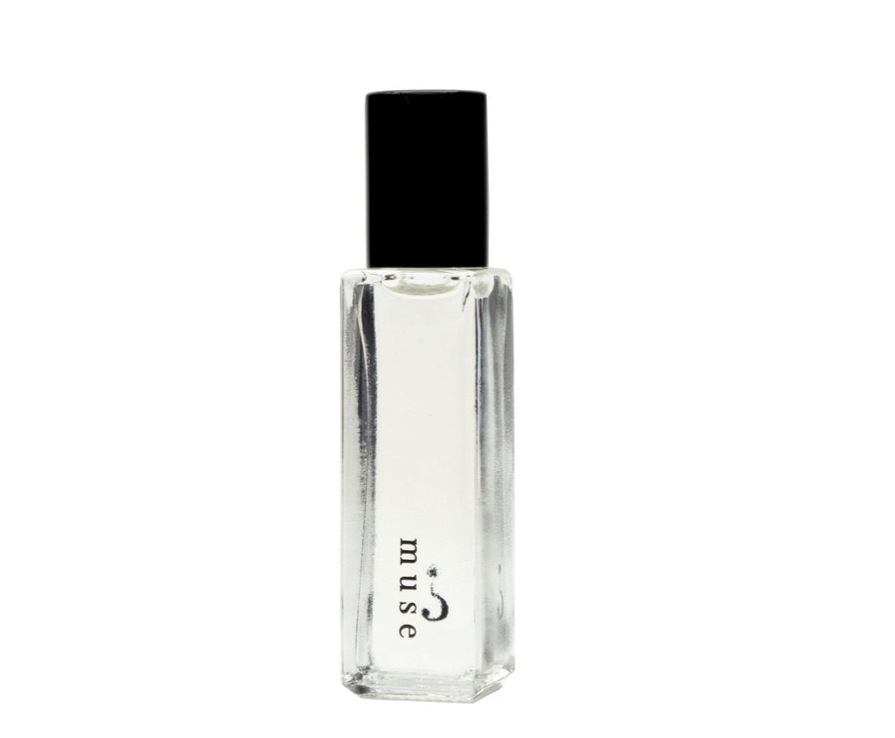 Muse is one of Riddle Oil's most complex scents and it also happens to be a very summer appropriate perfume thanks to the coconut note. It's feminine, sweet, floral and I'd even say tropical, but also warm and subtly woodsy thanks to amber and sandalwood. This multi-dimensional fragrance is my favorite from the Riddle Oil range. You have notes of peony, coconut, magnolia, amber, bergamot and sandalwood.
Sphinx is a perfume I can enjoy but I neither love it nor hate it. Like Original, Sphinx is a linear scent with only base notes. It doesn't have the complexity or depth of some of their other perfumes, but if you enjoy musky and woodsy scents you might like Sphinx.
Santal is one of Riddle's most unique scents as I haven't come across a perfume quite like it yet. There's a sweet resinous quality to this woodsy perfume for me, even though Riddle describes it as spicy. I find Santal to be a scent that leans spiritual and more for personal use than a perfume you'd wear for others. I personally enjoy this scent, but I would definitely recommend trying before buying a full size. Santal's notes are cardamom, amber, sandalwood, orchid and cassis.
Ex is a heady, narcotic perfume for me with animalic traits. Just based off reading the notes, I expected a very different perfume than what I actually got. Sandalwood, Rose, Violet, jasmine — these are all notes I'm very familiar with, but I'm guessing it's the Moss that overpowers this scent for me. Ex is an intense and overwhelming fragrance that isn't for the faint-hearted. I should have guessed from its name "Ex" that this perfume might be outrageously bold. I can just imagine Ex is trying to embody raw female sexuality or sexual power after a breakup. Love the concept, but the scent just isn't for me.
I have never met a poppy inspired scent that I've enjoyed and sadly this one is no different. Poppy has notes of orange blossom, lemon, Rose and ylang ylang. I find it to be too synthetic for my personal taste and much too young and bright.