Salt and Stone Review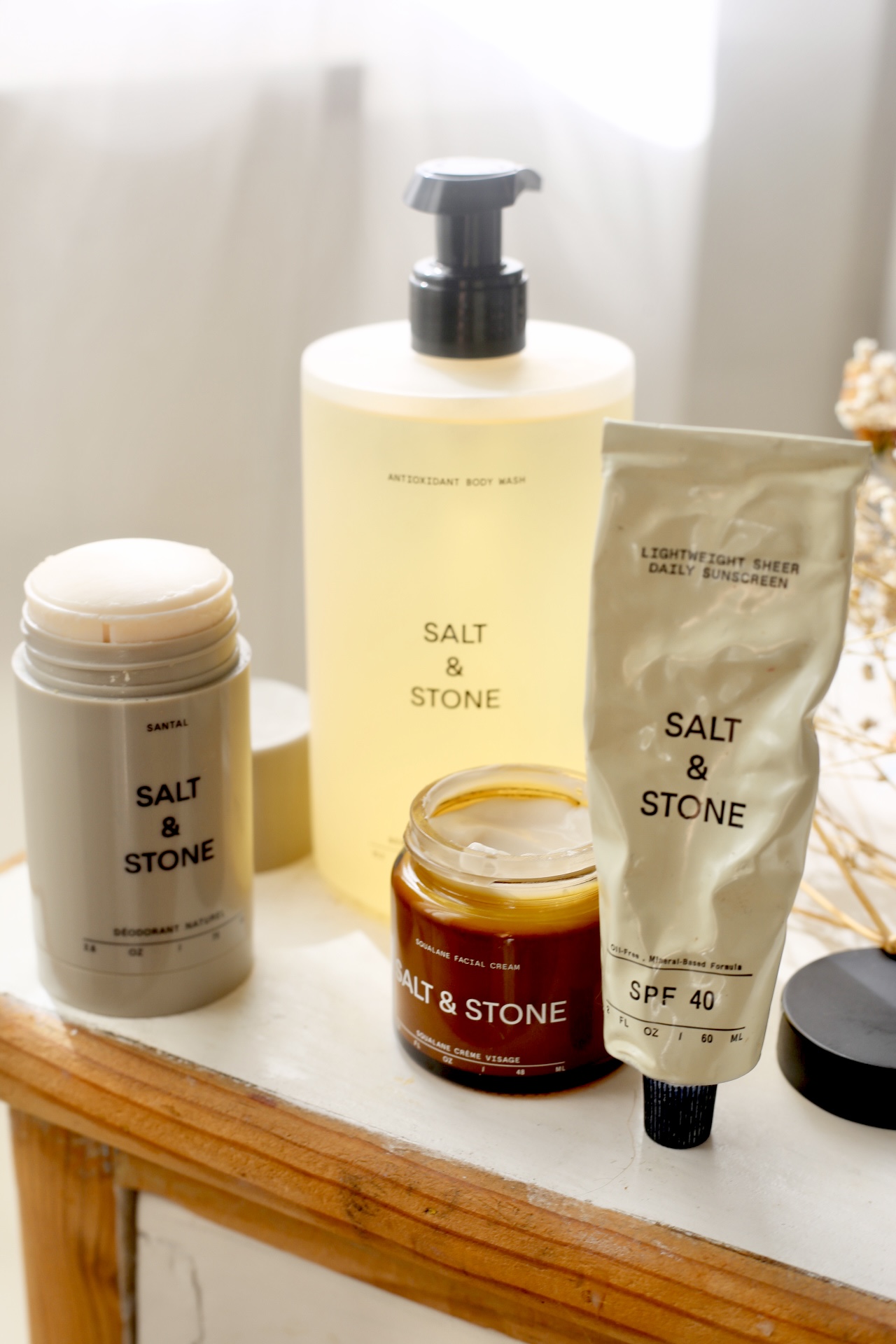 Salt and Stone is a clean skincare and sunscreen brand from Los Angeles that's inspired by the sea. Salt and Stone products are made with the active lifestyle in mind, from skincare infused with seaweed for sun chafed skin to deodorants that work longer for athletes. Packaged in upcycled ocean plastic and recyclable materials and manufactured by renewable solar and hydroelectric energy, Salt and Stone products are as eco-friendly as can be. Note that this is not a 100% natural brand and does use synthetics. Read on for my Salt and Stone review.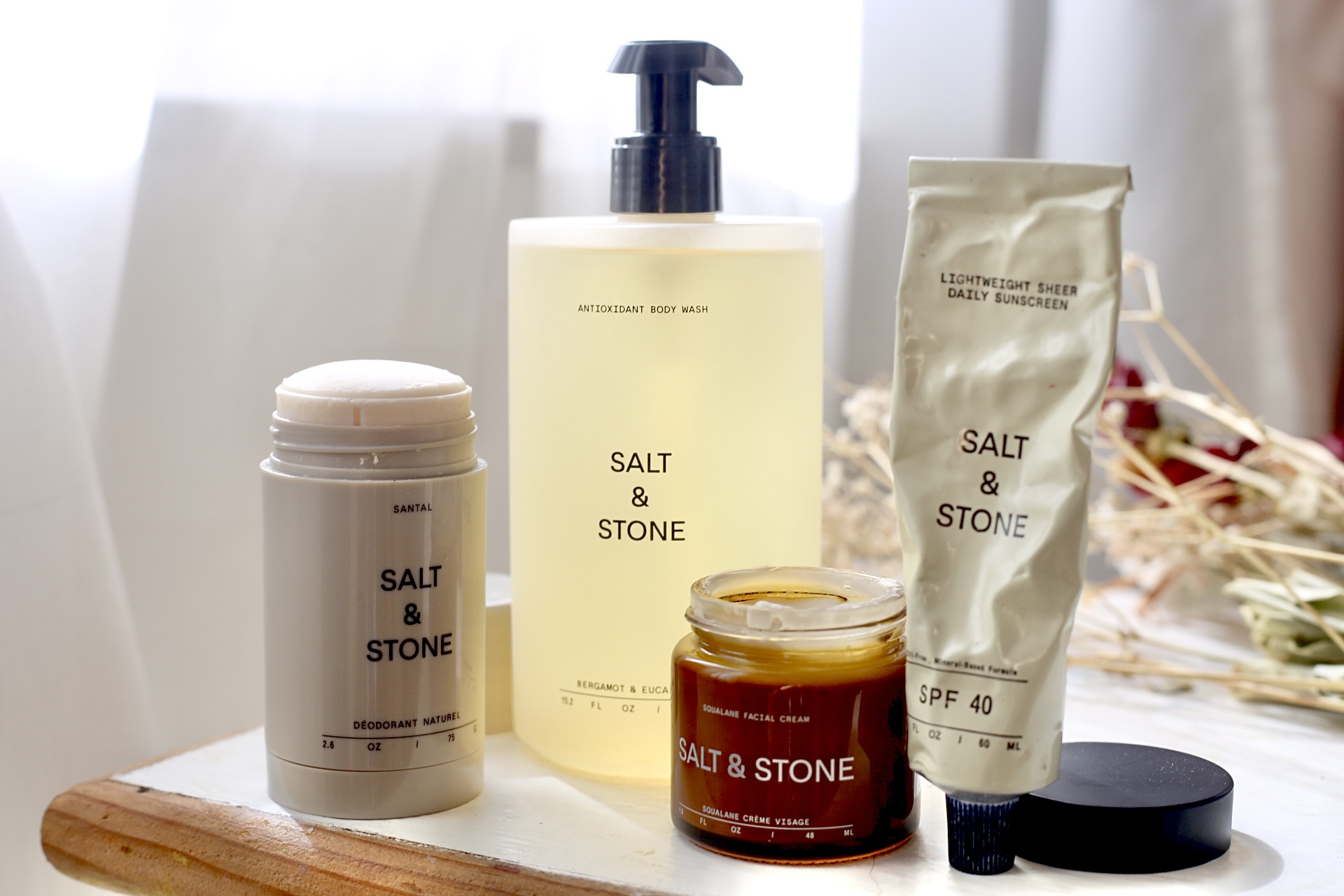 I had seen the Salt and Stone sunscreen sticks around for years, but never bit the bullet and tried their sunscreen until recently. TheEcoAesthetic recommended I try their recent launch, the Lightweight Sheer Daily Sunscreen, so I purchased it off Amazon. This has a very high zinc oxide content at nearly 23% so I know I'm being adequately protected.
Being a 100% mineral sunscreen, Salt and Stone Lightweight Sunscreen feels and looks like a thick zinc oxide cream, but once applied it actually blends in well without feeling greasy. You'll have a somewhat satin sheen that dries down to a more natural finish. As for the white cast, there is some white cast if you use a lot of sunscreen like I do. I can't see this working for deeper skin tones.
The Salt and Stone SPF 40 doesn't have any scent.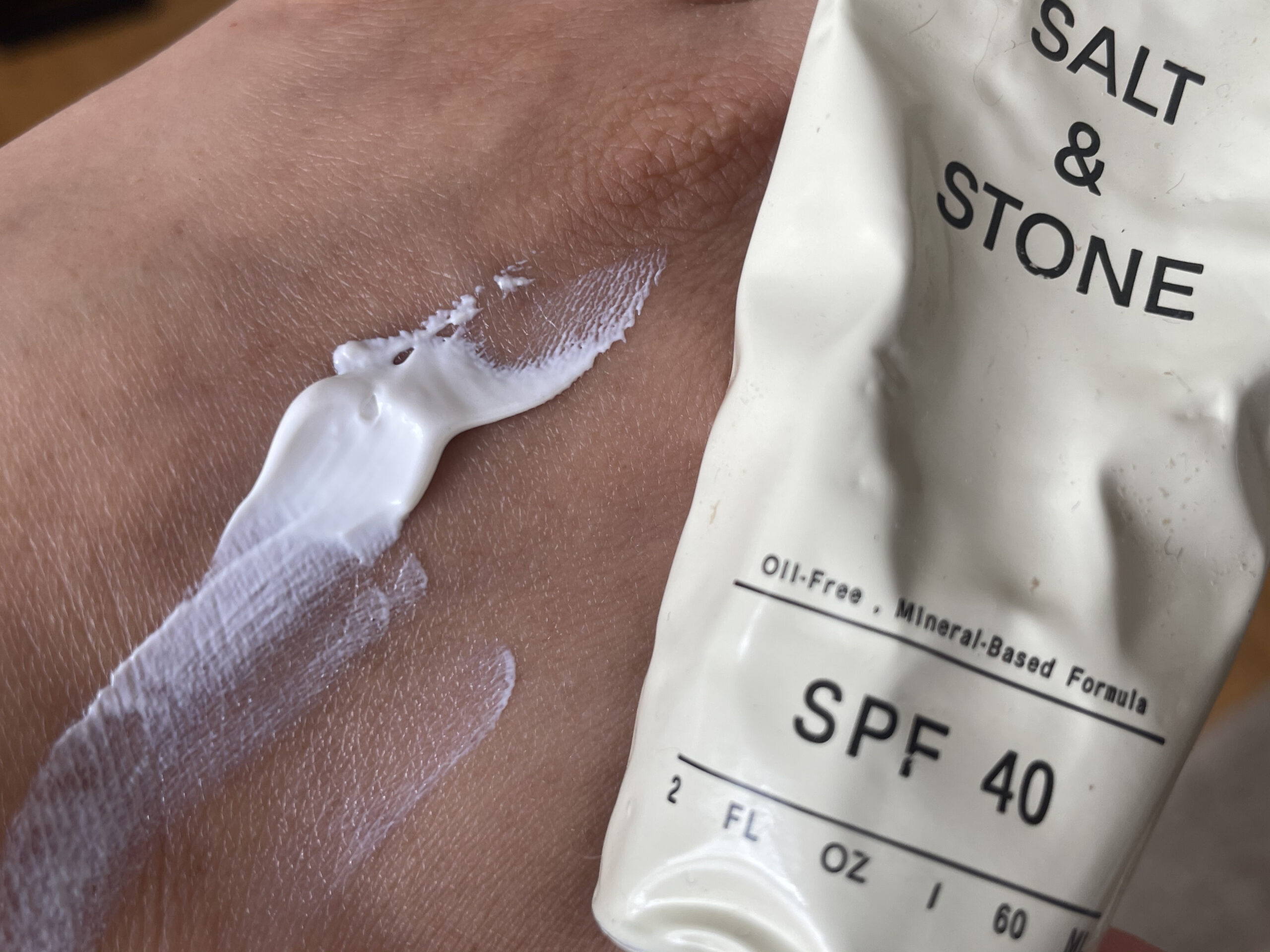 Zinc Oxide (Non-Nano) 22.75%
Purified Water, Coco-Caprylate Caprate, Octyl- dodecanol, Caprylic Capric Triglyceride, PEG-30 Dipolyhydroxystearate, Glycerin, Cetearyl Alcohol, Polyglyceryl-3 Polyricinoleate, Gluconolactone, Isostearic Acid, Sodium Chloride, Cetearyl Glucoside, Sodium Benzoate, Xanthan Gum, Disodium Edta.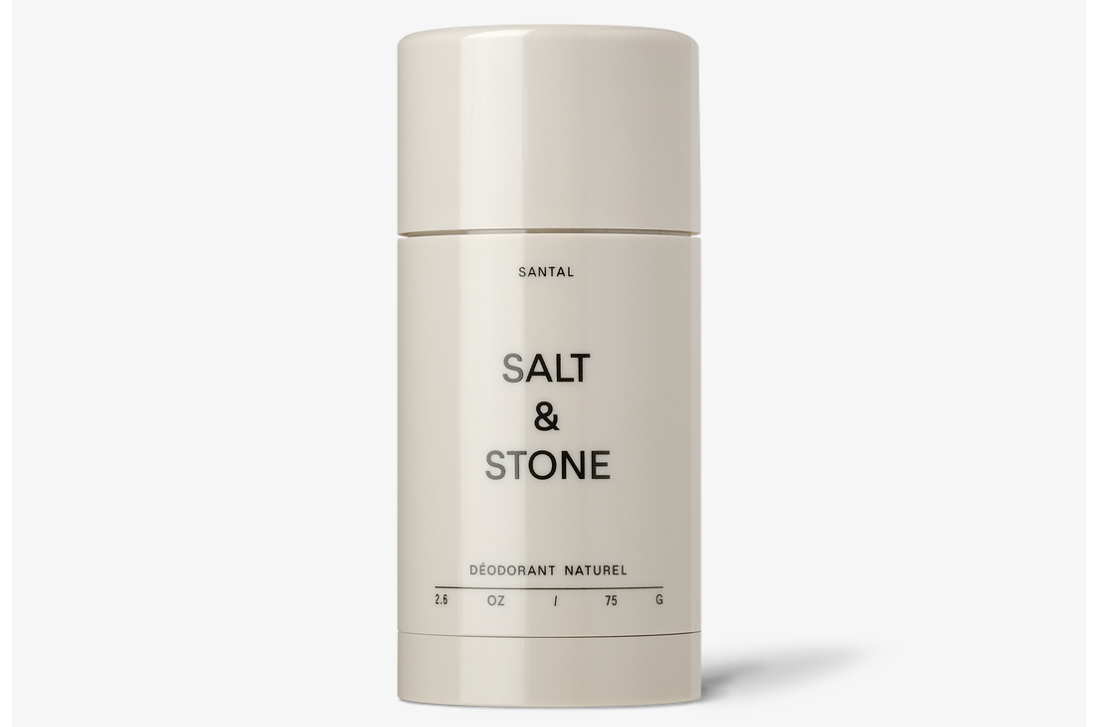 This all natural deodorant is formulated to provide extra strength protection and comes in a variety of earthy and fresh scents. Salt and Stone deodorant is made without aluminum, alcohol, parabens and dyes. Note that it does contain sodium bicarbonate in case you're sensitive. It has a dense cream consistency that leans dry rather than mushy.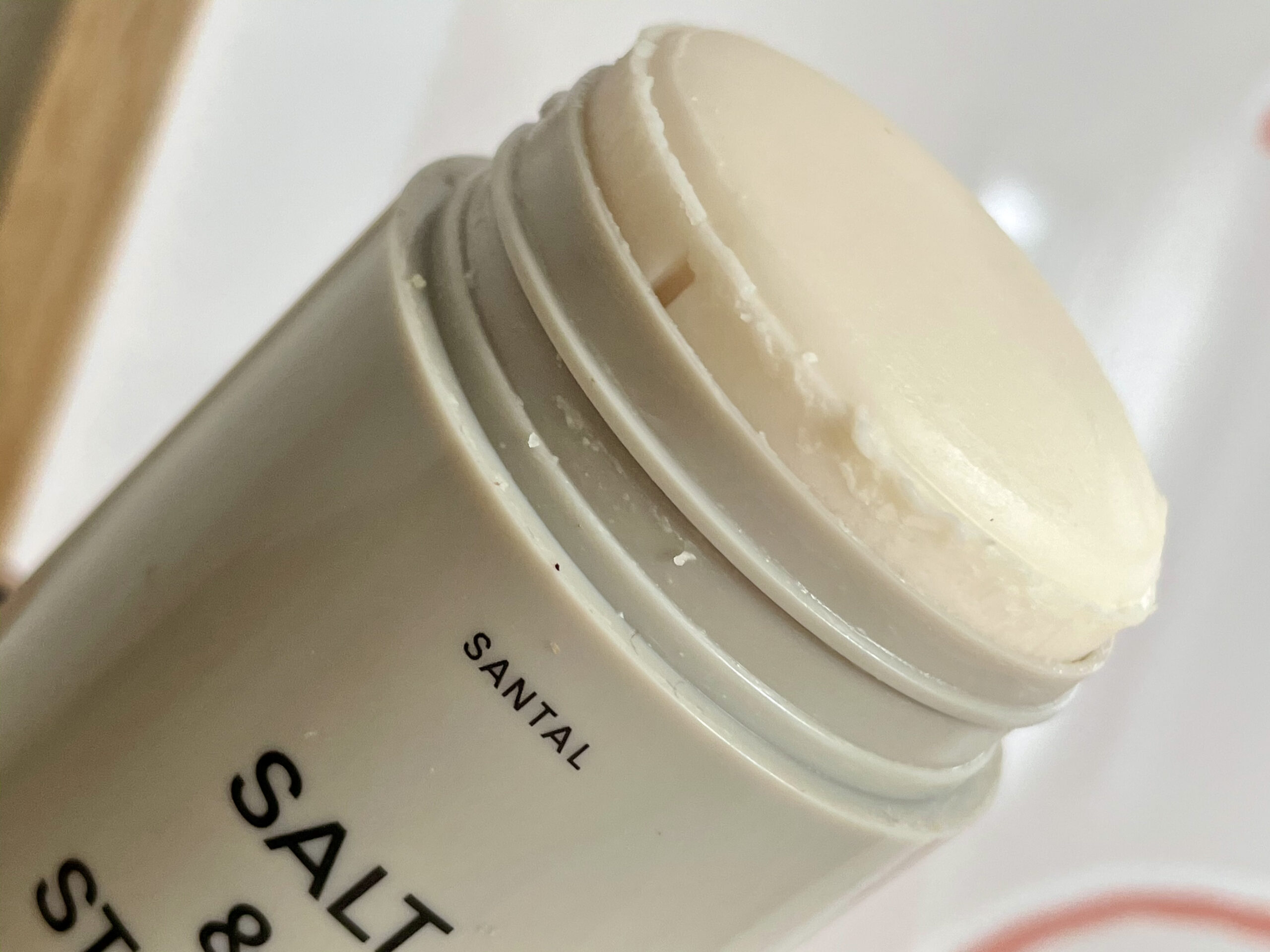 There are some decent skin-nourishing ingredients like Seaweed extracts & hyaluronic acid, probiotics and butters and oils. Another thing to note is that it contains natural fragrance, which means it's not scented from 100% essential oils but most likely fragrance oils or synthetics.
I tried the Salt and Stone deodorant in Santal which has a sultry earthy scent profile from:
Top — Violet Leaves, Cardamom
Middle — Orris, Ambrox, Cedar
Base — Australian Sandalwood, Amber, Crystal
The Salt and Stone Body Wash is a bulk size pump jar of over 15 fl oz at $36. It reminds me of Necessaire body washes with its minimal design and tube. The Antioxidant Body Wash also has a number of skin-beneficial ingredients like:
Seaweed Extracts & Spirulina
Blueberry Extract & Vitamin C
Niacinamide
Hyaluronic Acid
Probiotics
While it's a perfectly fine body wash, in terms of ingredient purity, Salt and Stone doesn't have the cleanest ingredients list of them all. For example, natural fragrance is listed high up on the ingredients list, and I don't really see the need for Polyquaternium when my other body washes don't include it. I do like that instead of Phenoxyethanol they use Sodium Benzoate as the preservative.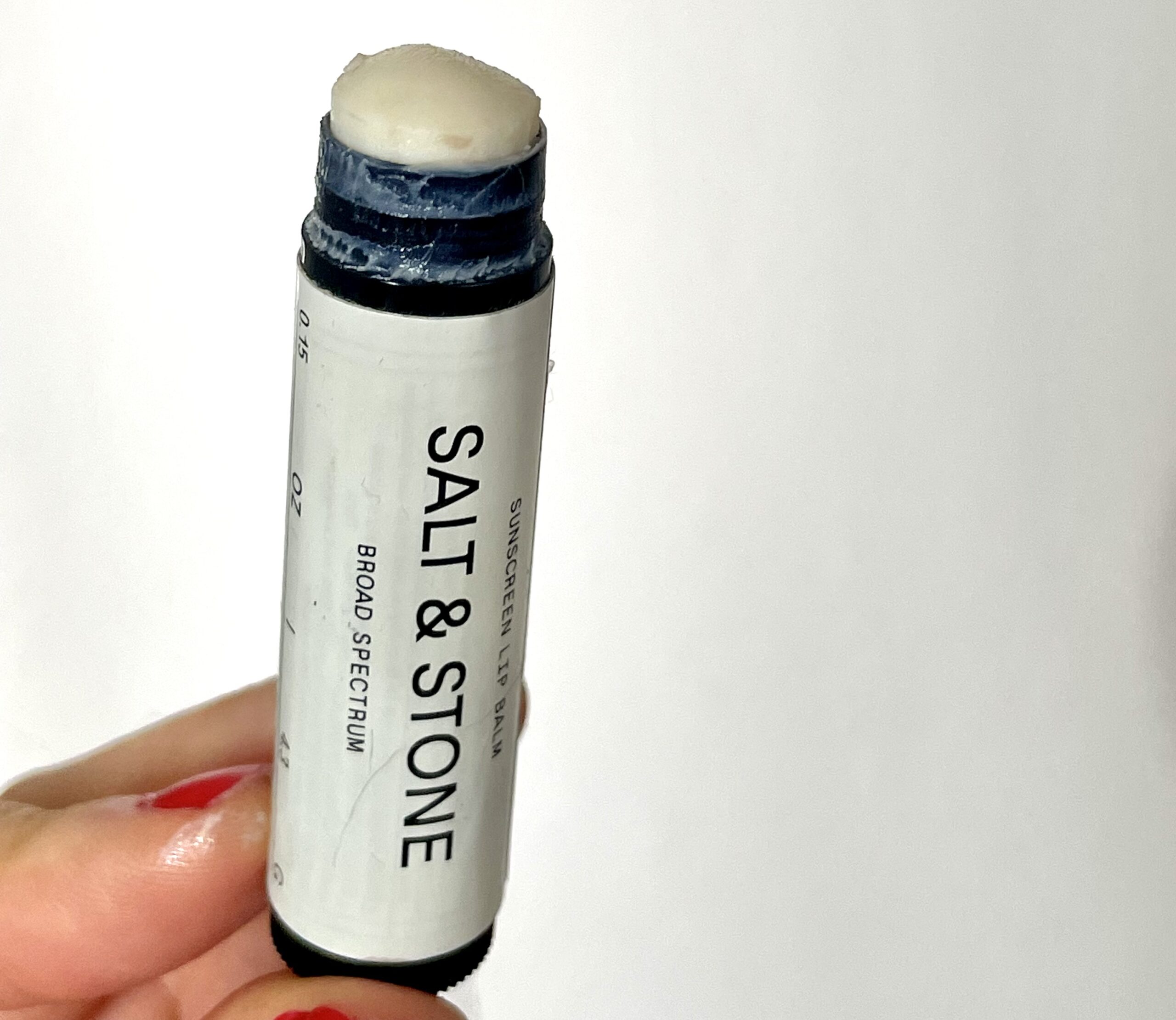 SPF 30 Lip Balm
Decent lip balm with moisturizing capabilities plus SPF 30. Gotta keep those lips protected from UV damage and collagen loss! I wish they'd come out with different shades because this can make your lips look a little paler.