La Lueur Candles Review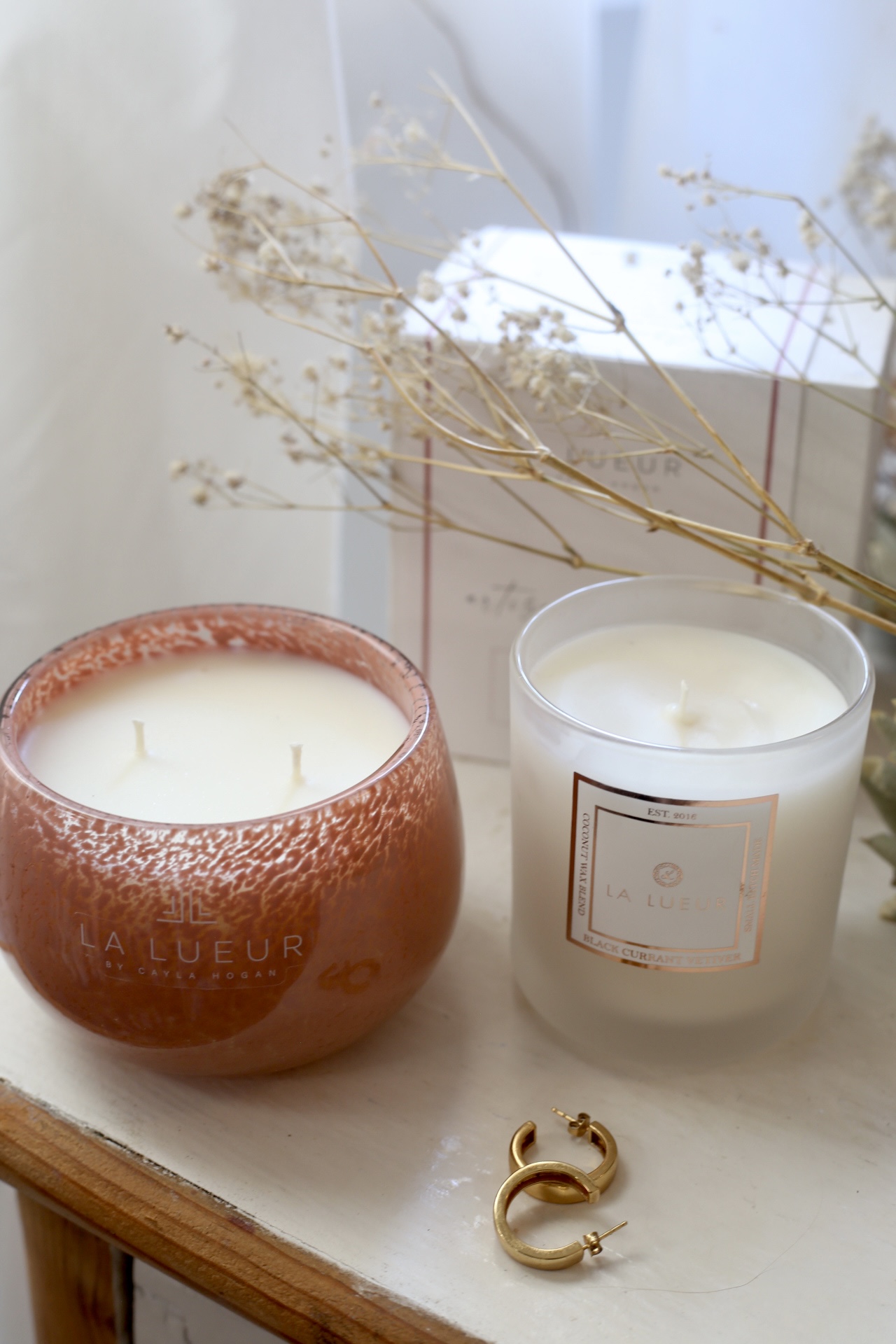 Nebraska-based clean candle brand La Lueur has been one of my favorite natural candles this year! La Lueur uses a coconut wax blend that is clean burning, biodegradable, vegan, non-toxic, and doesn't contain any candle enhancing additives. La Lueur candles are also crafted to be slow burning for a candle that's long lasting and burns evenly. So, if long lasting candles that are safe and healthy are a priority for you, then keep reading for my La Lueur candle review. And be sure to check out their generous clearance section! They're doing a special clearance offer only in October of Buy 2 Clearance Candles Get 1 Free.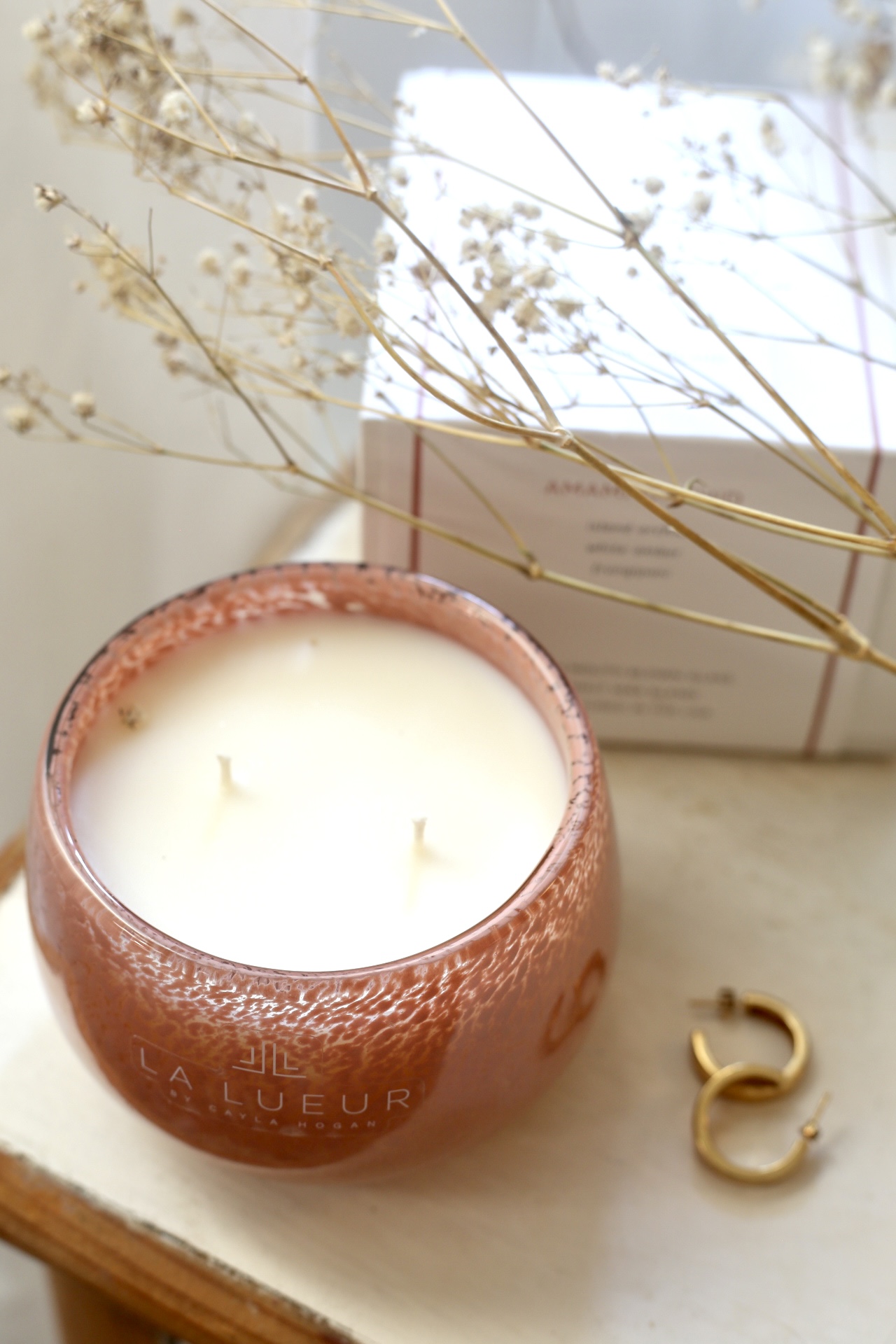 While many candle companies generally stick to one signature vessel, La Lueur offers a variety of beautiful, unique and luxe vessels to choose from. If you're tired of the usual candle jars, then La Lueur is a breath of fresh air with their wide variety of color options and design-forward vessels.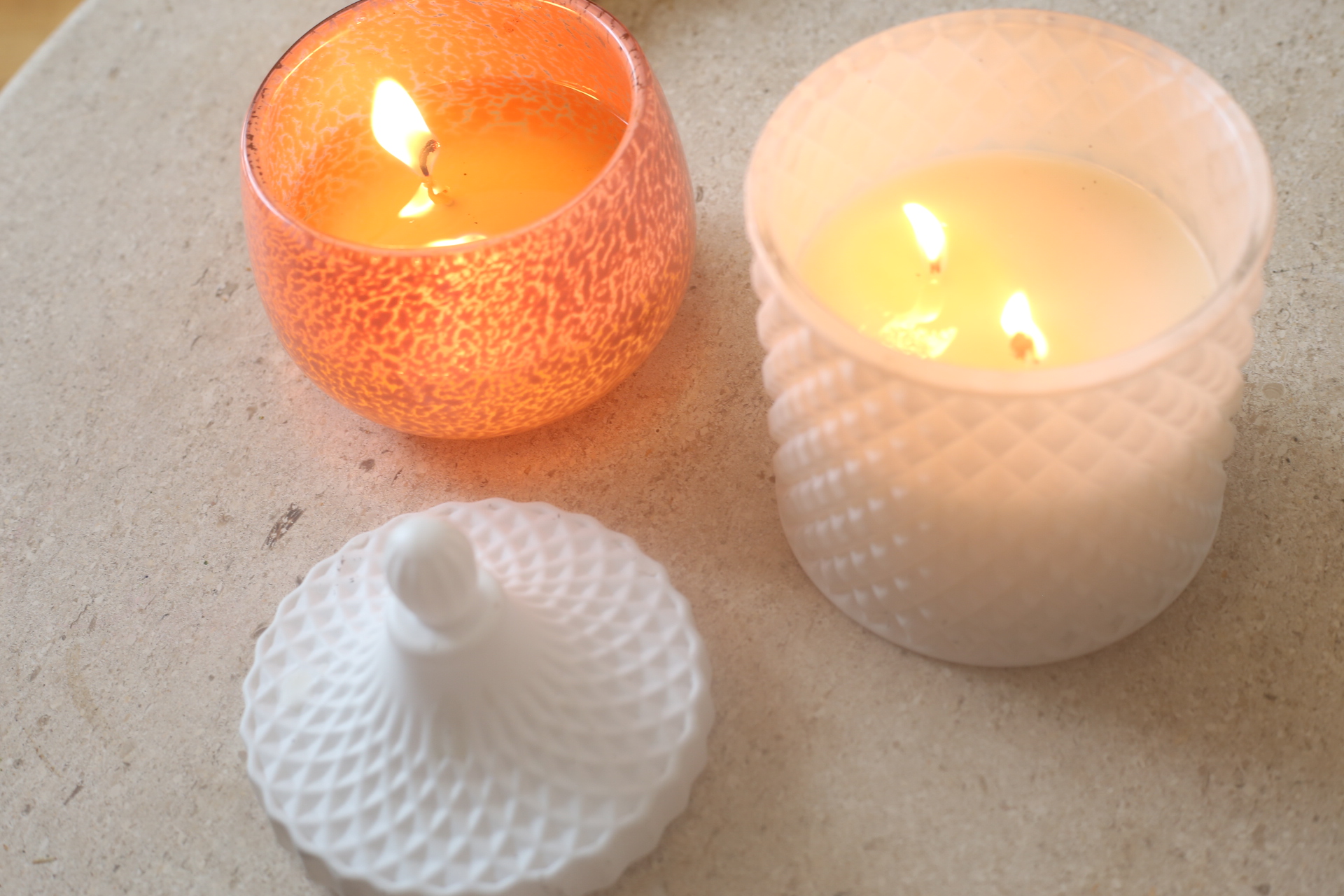 La Lueur candles are hand-poured in small batches with 100% cotton wicks and fragrance oils + essential oils.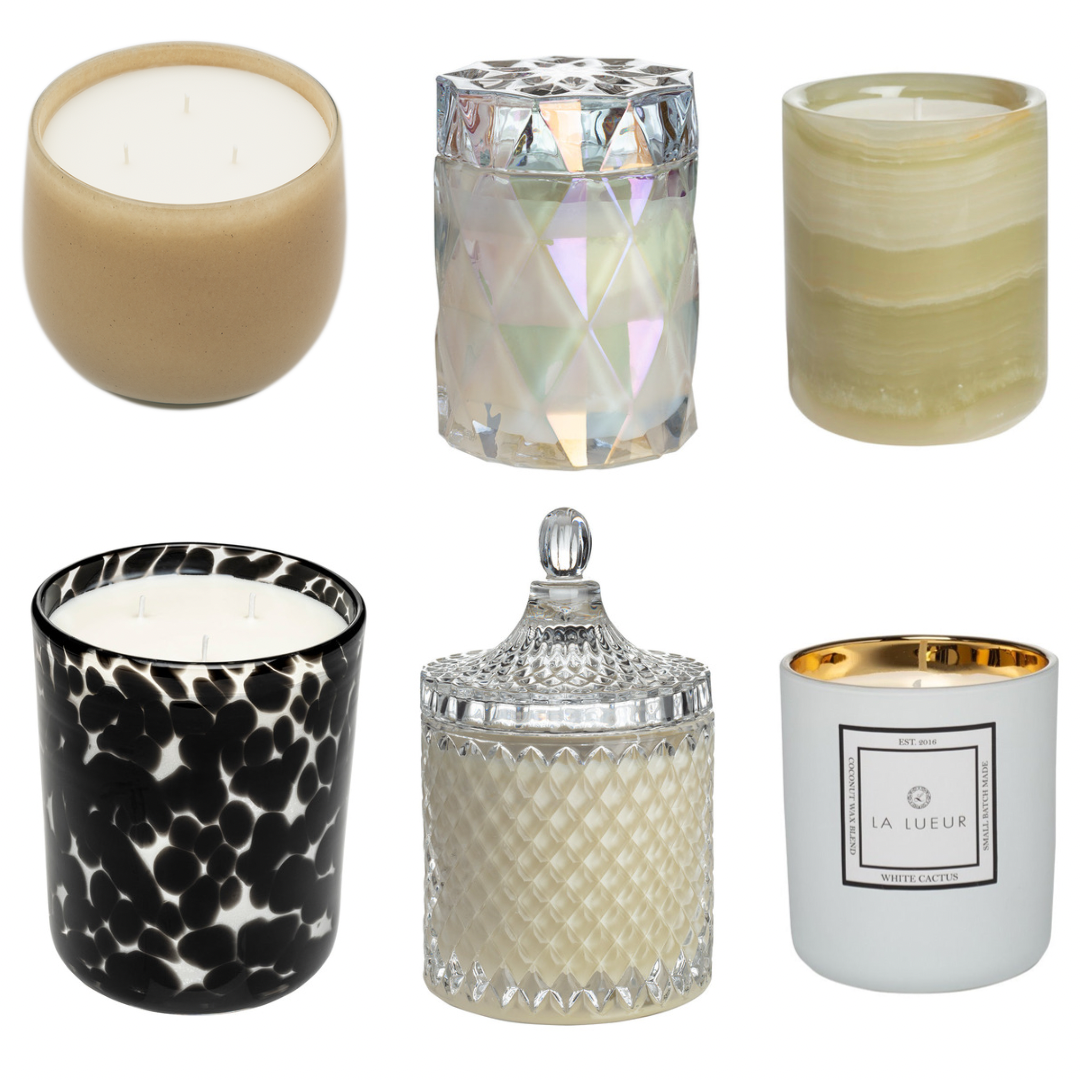 La Lueur offers a wide range of sophisticated and fine fragrance-like scents with White Cactus (coconut, white cactus, musk notes) being their most popular.
I find the La Lueur candles to be slow burning with great scent throw. If you need a strongly scented candle and find that 100% essential oil scented candles don't cut it for you, La Lueur is a great option.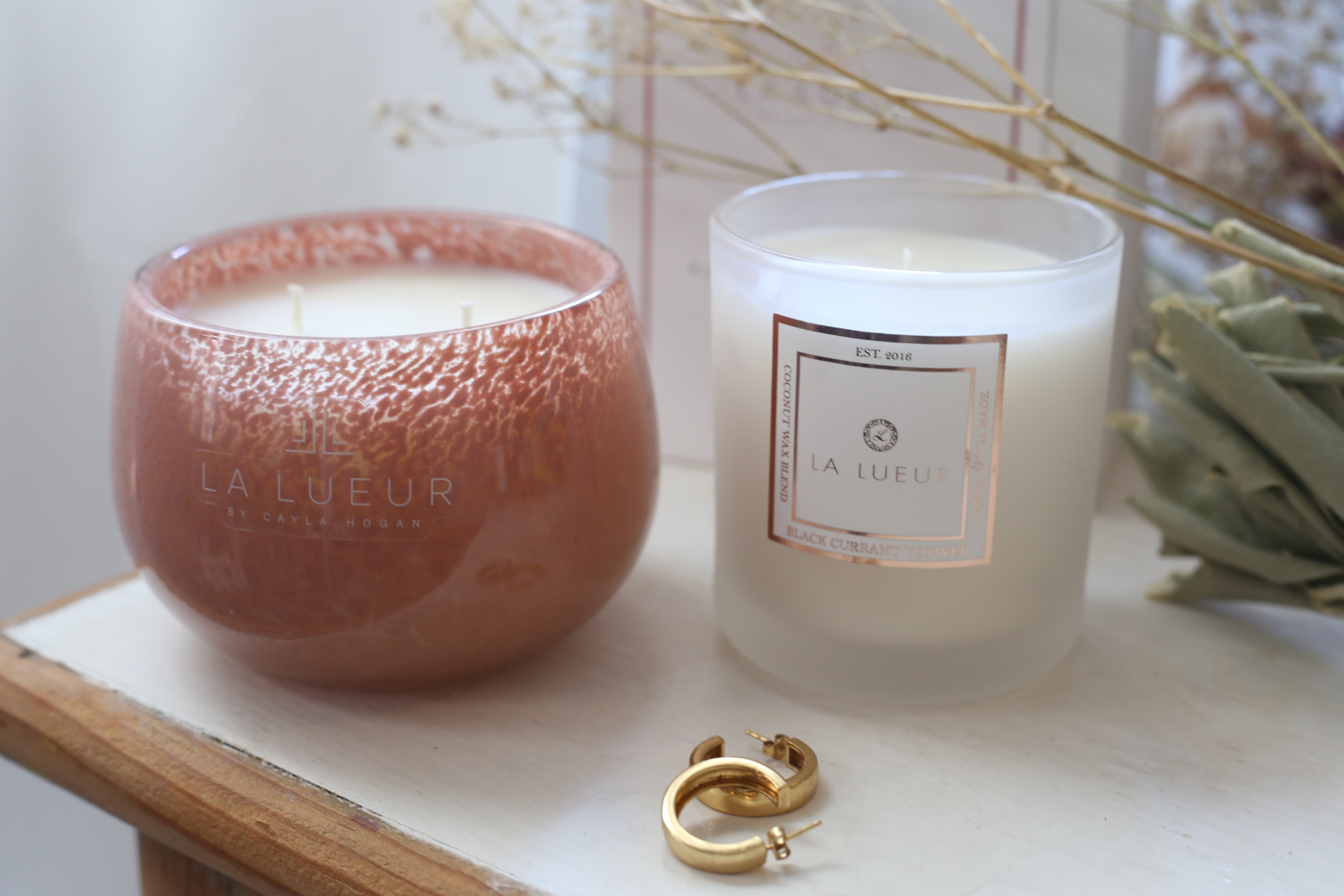 The Amami Orchid Artisan candle with 2 wicks comes in 11 oz and a larger 27 oz with 3-wick size. The larger candles give off an ultra cozy vibe and Amami Orchid is beautiful white floral scent that's warm and powdery. It has notes of island orchid, white amber and frangipani.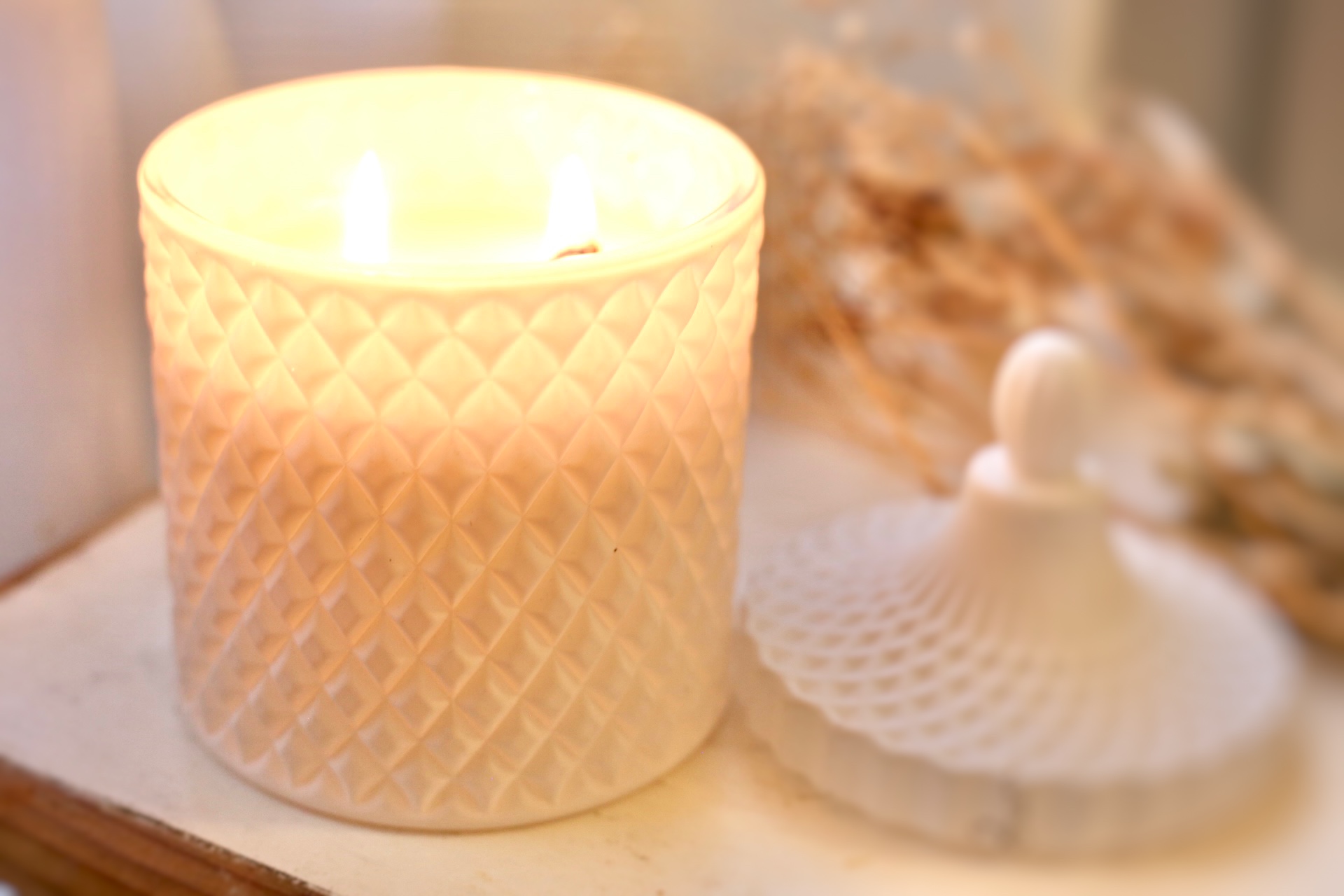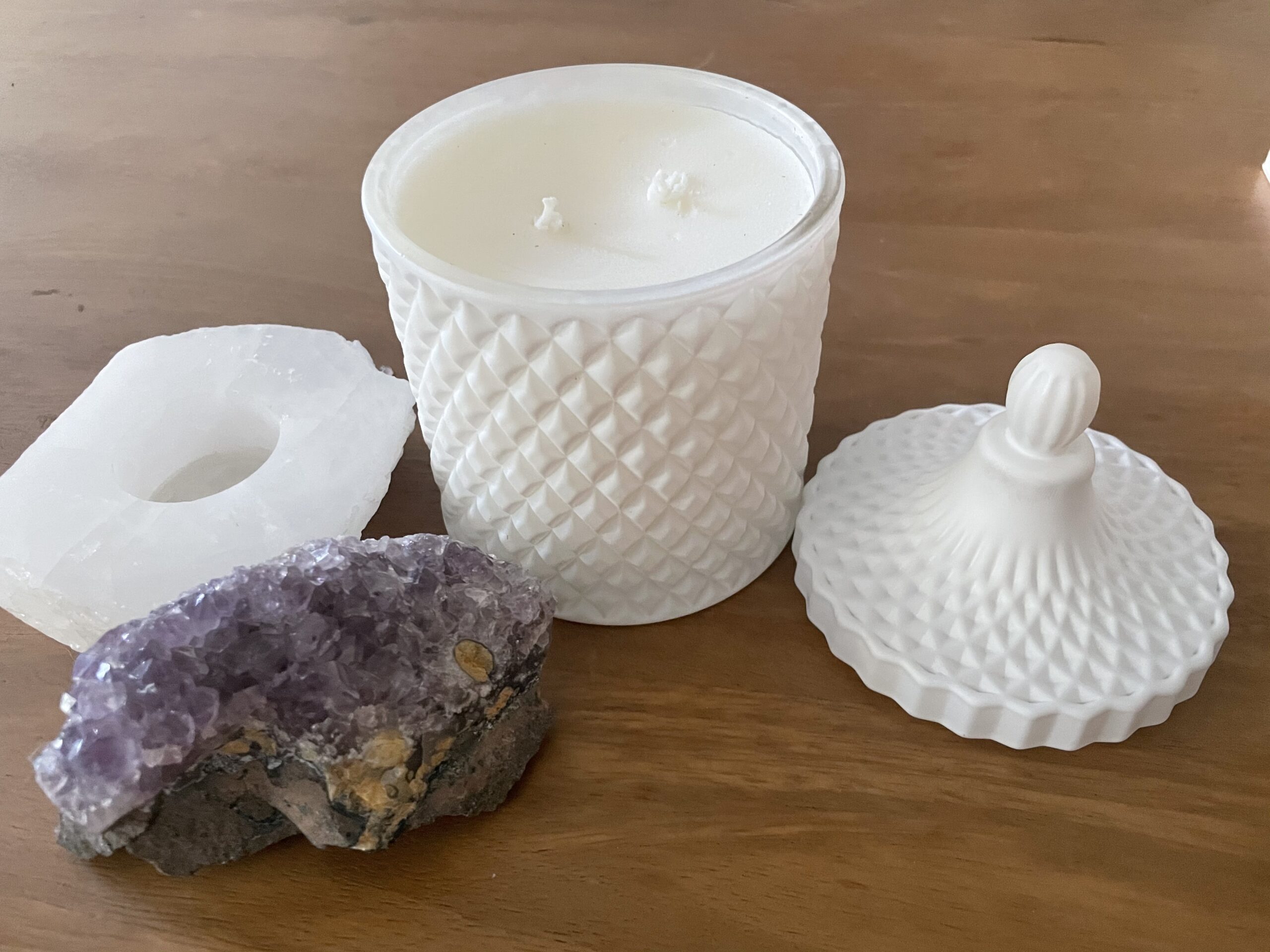 The larger 490g La Lueur candles have a stunning luxurious vessel and matching top that elevates the look of any room.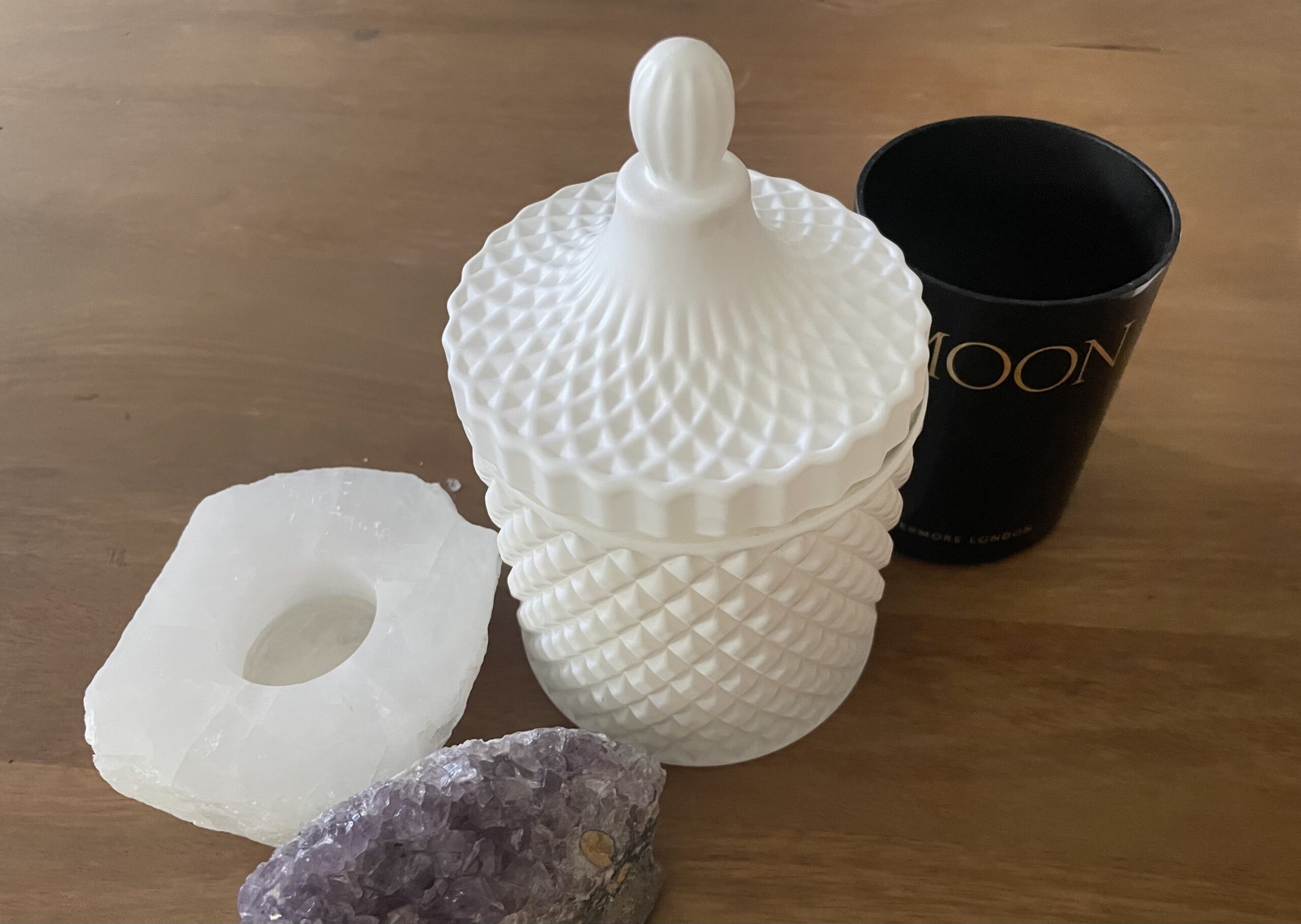 White Cactus is my favorite La Lueur scent and it's a must-smell if you're trying to figure out which of La Lueur's many scents to try. It has notes of Cactus Flower, Green Cactus Stems, White Florals and Coconut.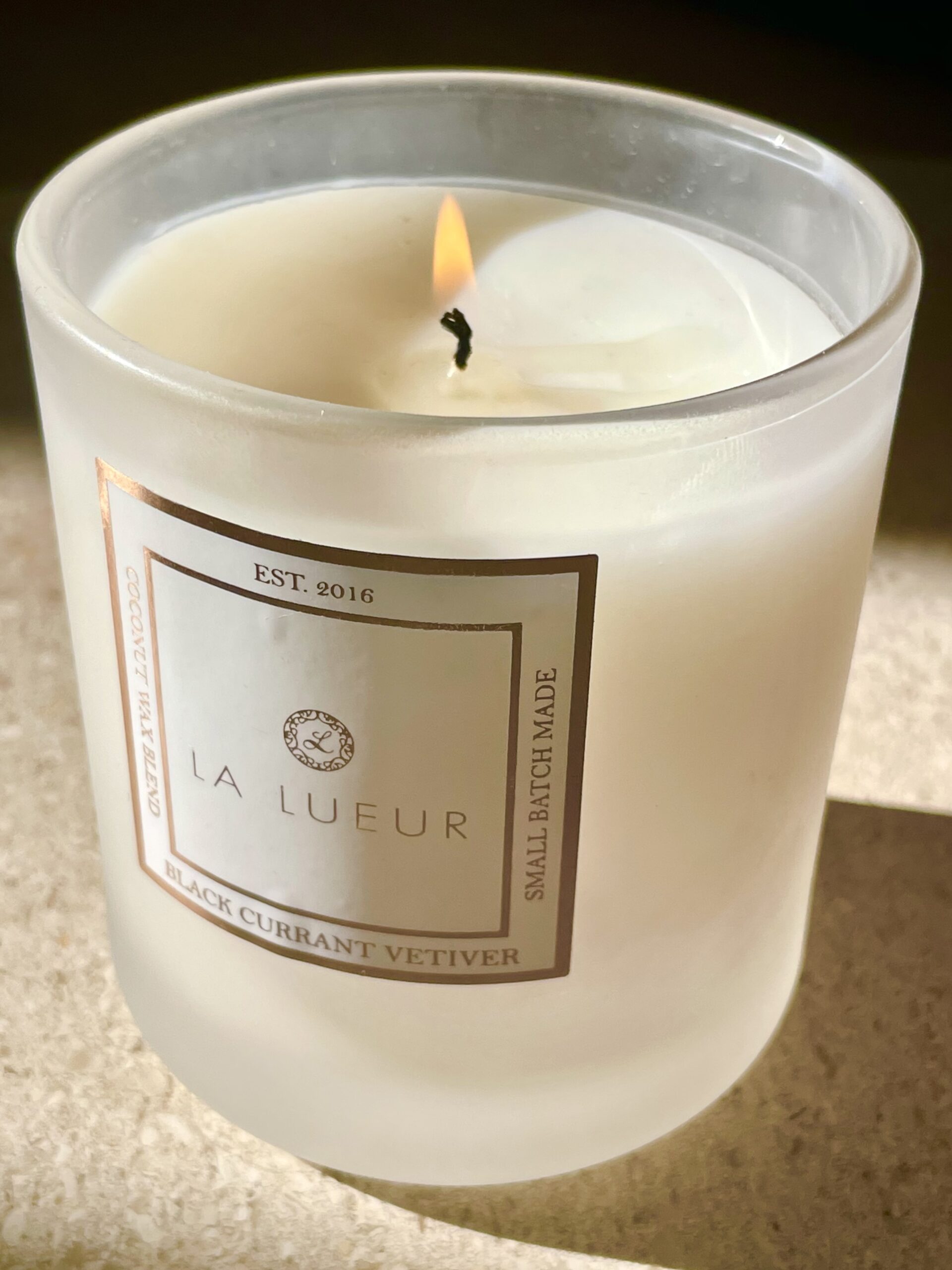 Blackcurrant Vetiver smells like juicy blackberry with a subtle undercurrent of earthiness and an overall strong sweetness. The notes are:
Bergamot, Honey, Tea leaves
Black currant, Jasmine
Vanilla, Musk, Sandalwood, Cedarwood, Patchouli