Kinship is an affordable clean, cruelty free and plant-based skincare line that launched in 2019 by scientists and industry experts. Kinship already have a cult following thanks to their Self Reflect Rose Sunscreen and are at Ulta stores everywhere. Placing skin barrier health above all, Kinship is probiotic-focused with each product featuring their Kinbiome, a proprietary microbiome technology that supports a healthy skin barrier. Read on for my Kinship skincare review!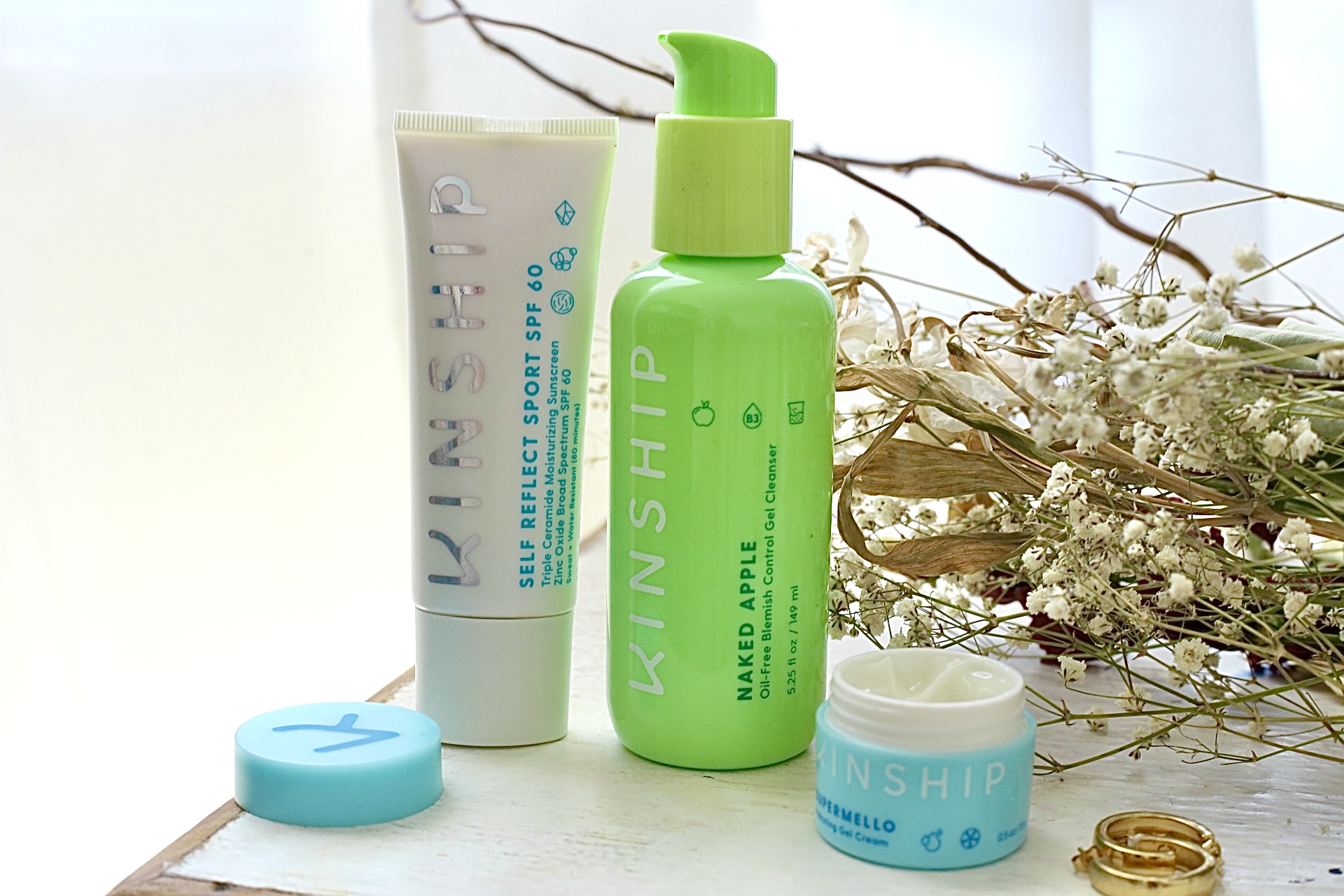 Kinship has whimsical yet somehow still sophisticated packaging, though far from luxury. Bright and holographic yet also minimalistic, there's something about Kinship's design that draws you in. Budget clean beauty has a refreshing new look thanks to brands like Kinship!
Kinship is a brand that loves super sweet scents – The new Kinship sunscreen smells like vanilla, moisturizer like marshmallow and cleansers like jolly ranchers. So if that's not your thing, you might want to skip Kinship.
Note that Kinship uses Phenoxyethanol as the preservative in their products.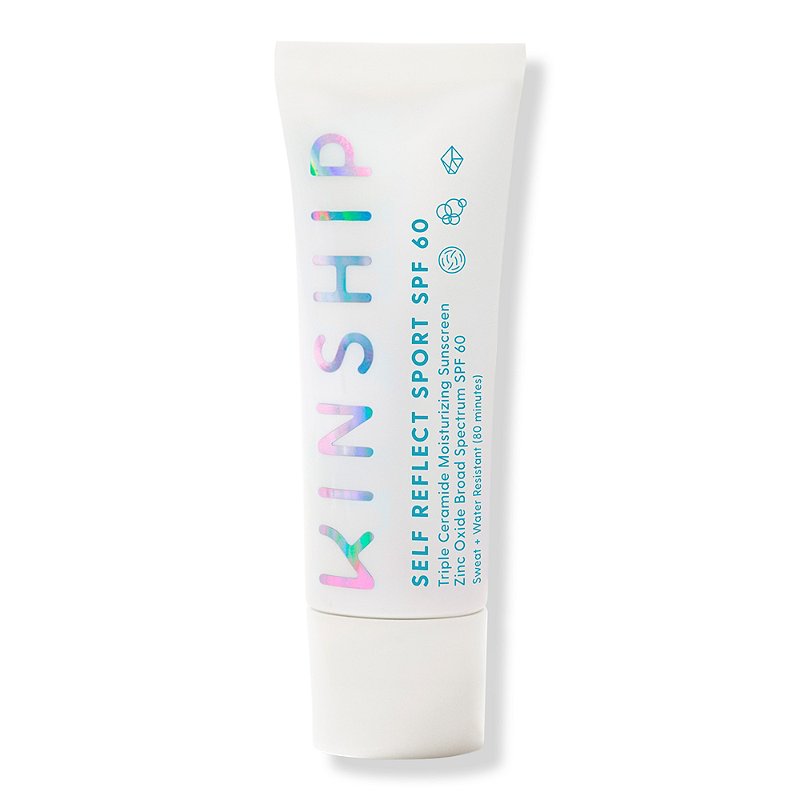 Kinship's 100% mineral zinc oxide sunscreen is a moisturizing sunscreen that has a balmy consistency. While this is great for dry skin types, I'm not sure how or if oily skin would like Kinship sunscreen.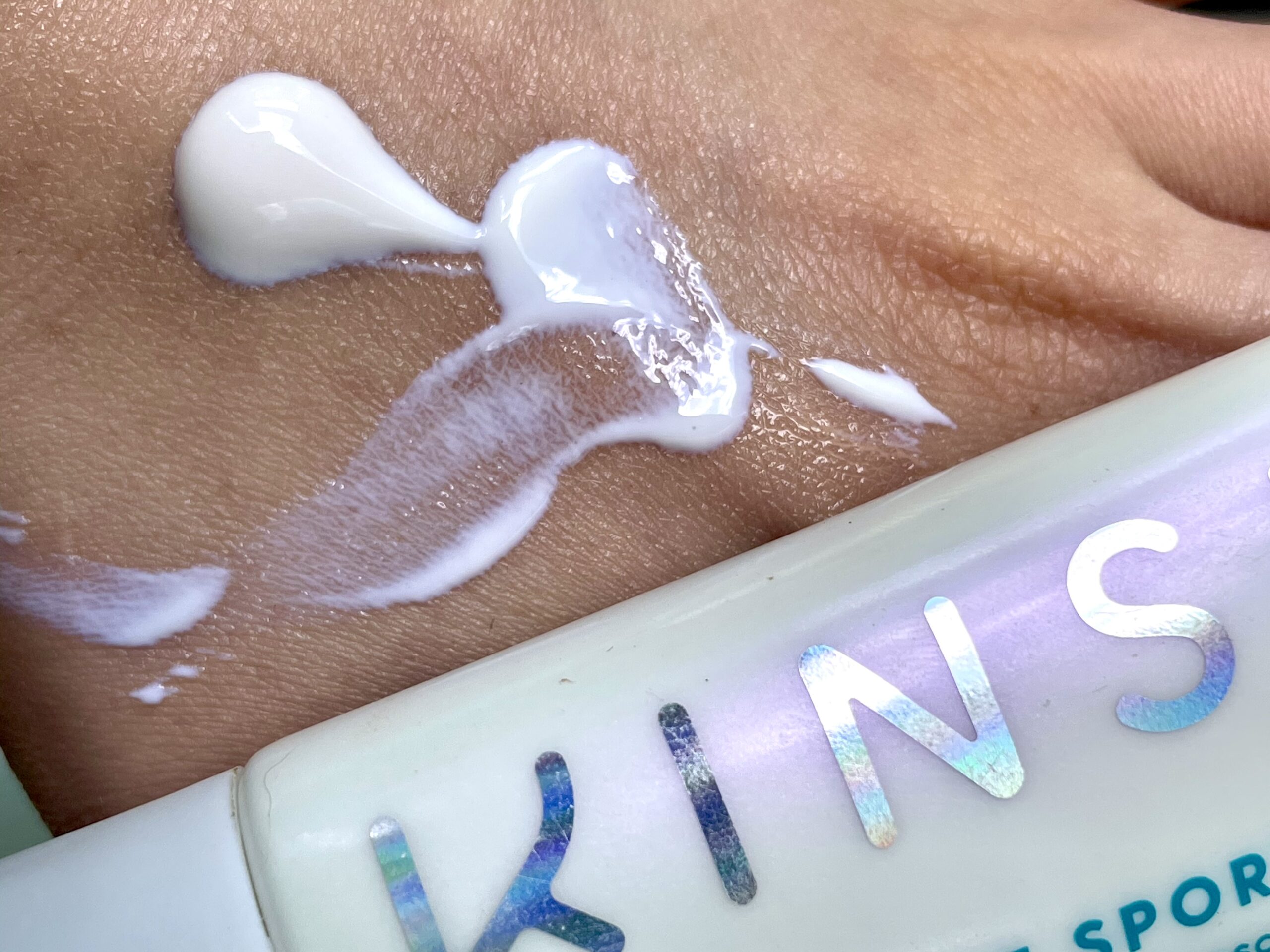 For me personally, because I prefer a sunscreen more on the matte side, the Kinship sunscreen is a little too emollient and leaves my skin shiny. It IS thin, light and silky even though it leans oily.
If I'm adding makeup on top the oily nature of Kinship sunscreen is less of an issue, but the reapplication ability still remains an issue. I do love that Self Reflect has high zinc oxide content and offer SPF 60.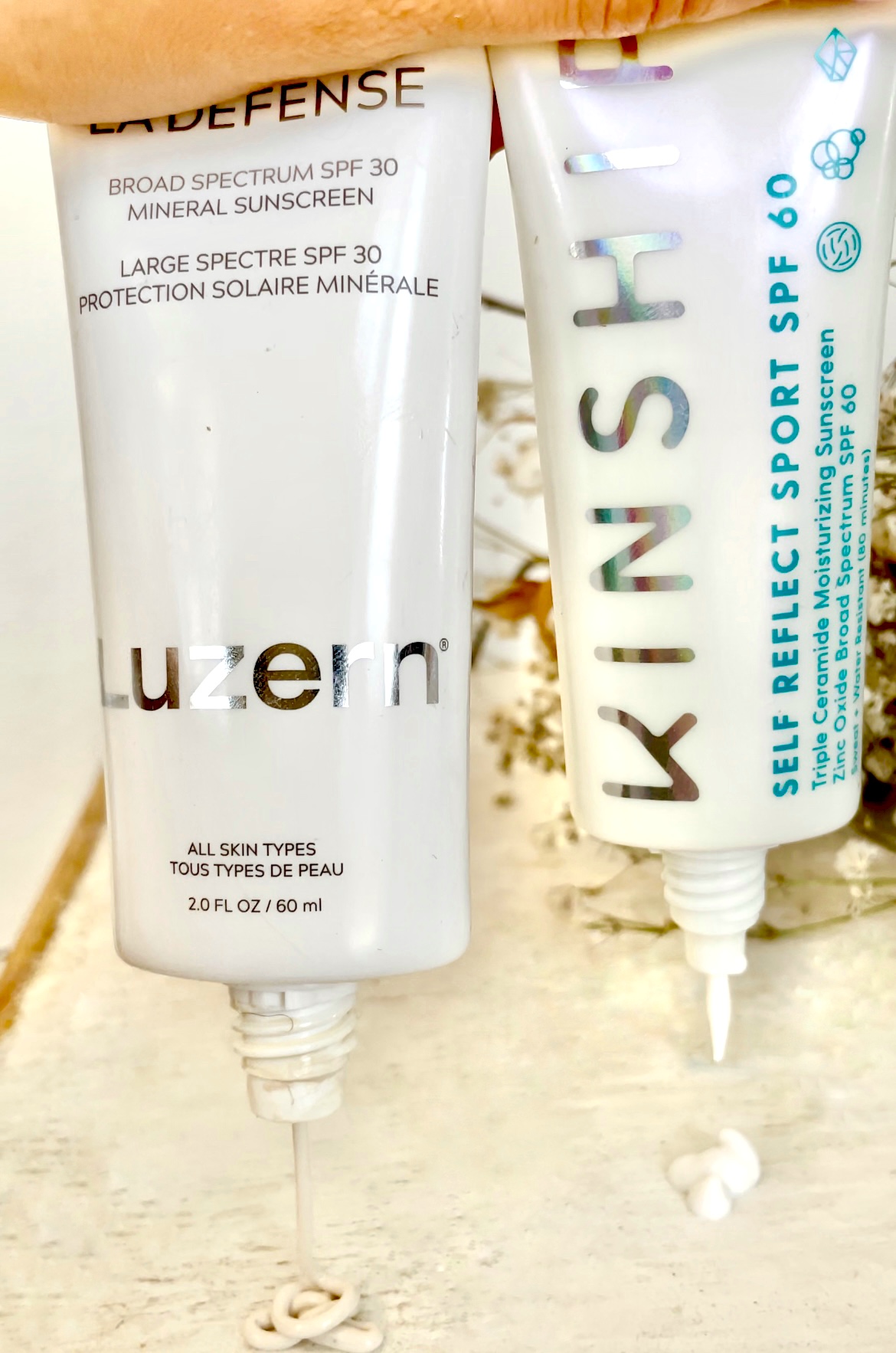 Kinship is an affordable dupe to Luzern La Defense Sunscreen which is also emollient. The consistency is similar though not identical. La Défense is more dense than Kinship. At just $24-$28 Kinship is a budget friendly sunscreen that's skincare centric. It contains three types of plant-based lipids that strengthen skin's moisture barrier, postbiotic acerola cherry ferment and plant based emollients.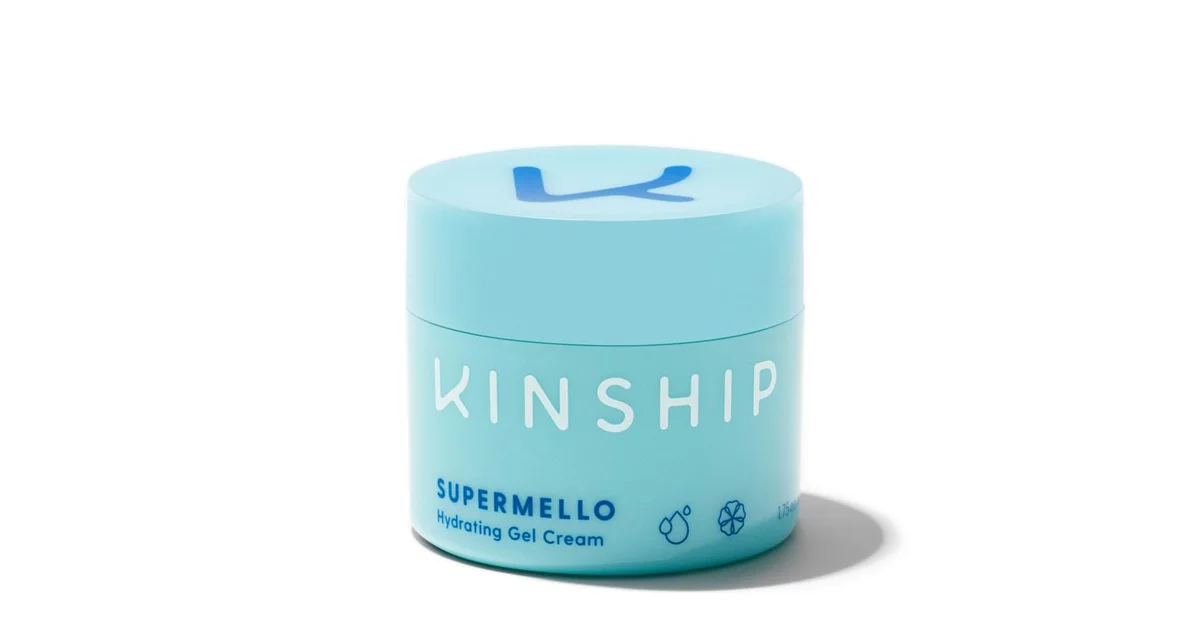 For those of you who don't like cream moisturizers or find them too heavy during warmer months, Kinship Supermello is an extremely light gel cream that feels weightless. A great alternative for people who hate creams, Kinship is an oily skin or acneic skin's dream come true.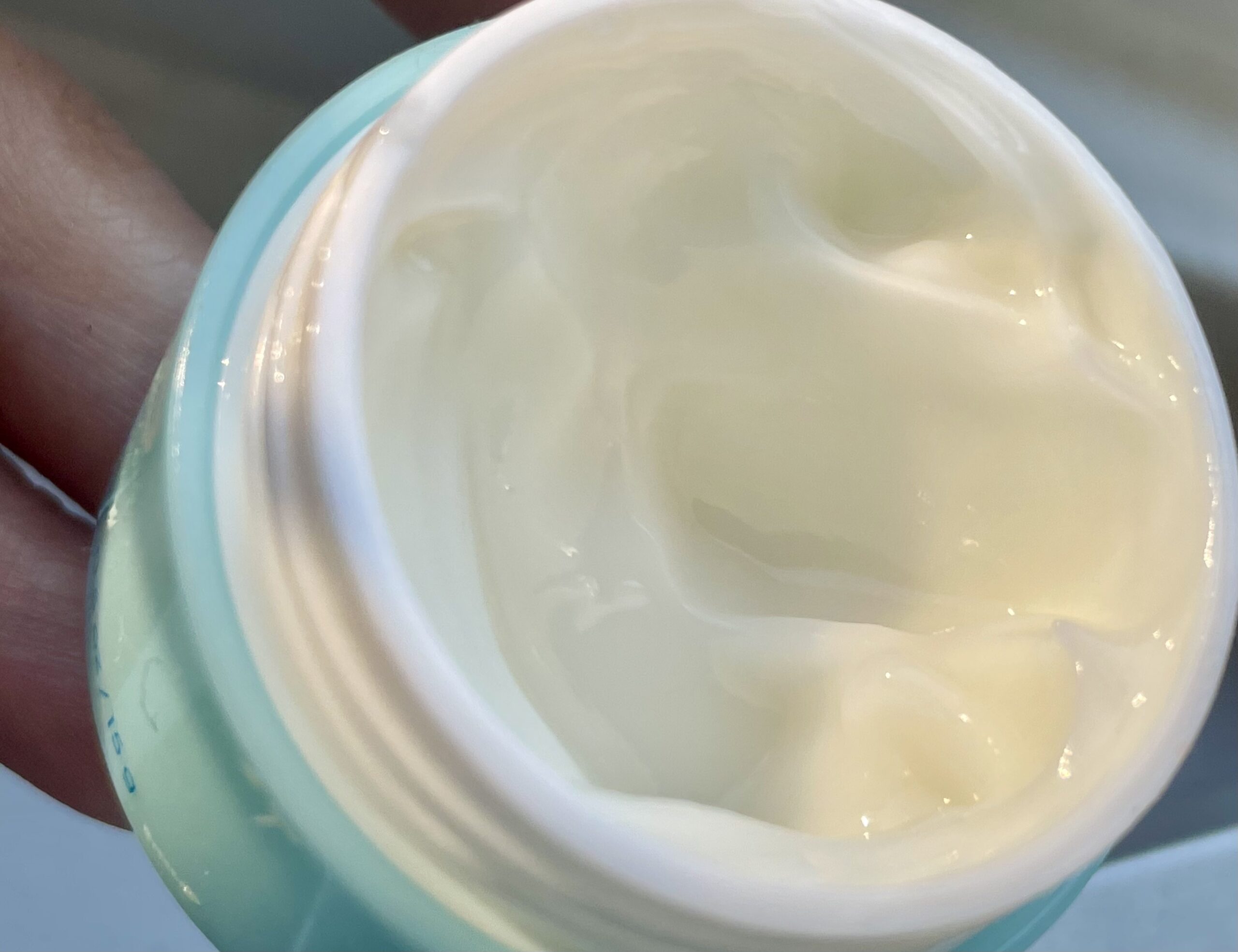 Supermello also has a yummy marshmallow scent that can be strong at first, but fades after you apply it. Like I mentioned earlier, Kinship likes to amp up the scents in their products, so if sweet scents are not your thing, you might not enjoy the line.
For a budget product, Kinship Supermello impressively begins with a base of certified organic aloe leaf juice. It also features coconut water, marshmallow root, hyaluronic acid, squalane, watermelon fruit extract, lentil extract and Kinship's Kinbiome.
While Supermello isn't moisturizing, it provides a surge of hydration for skin. Once applied it feels like liquid on the skin,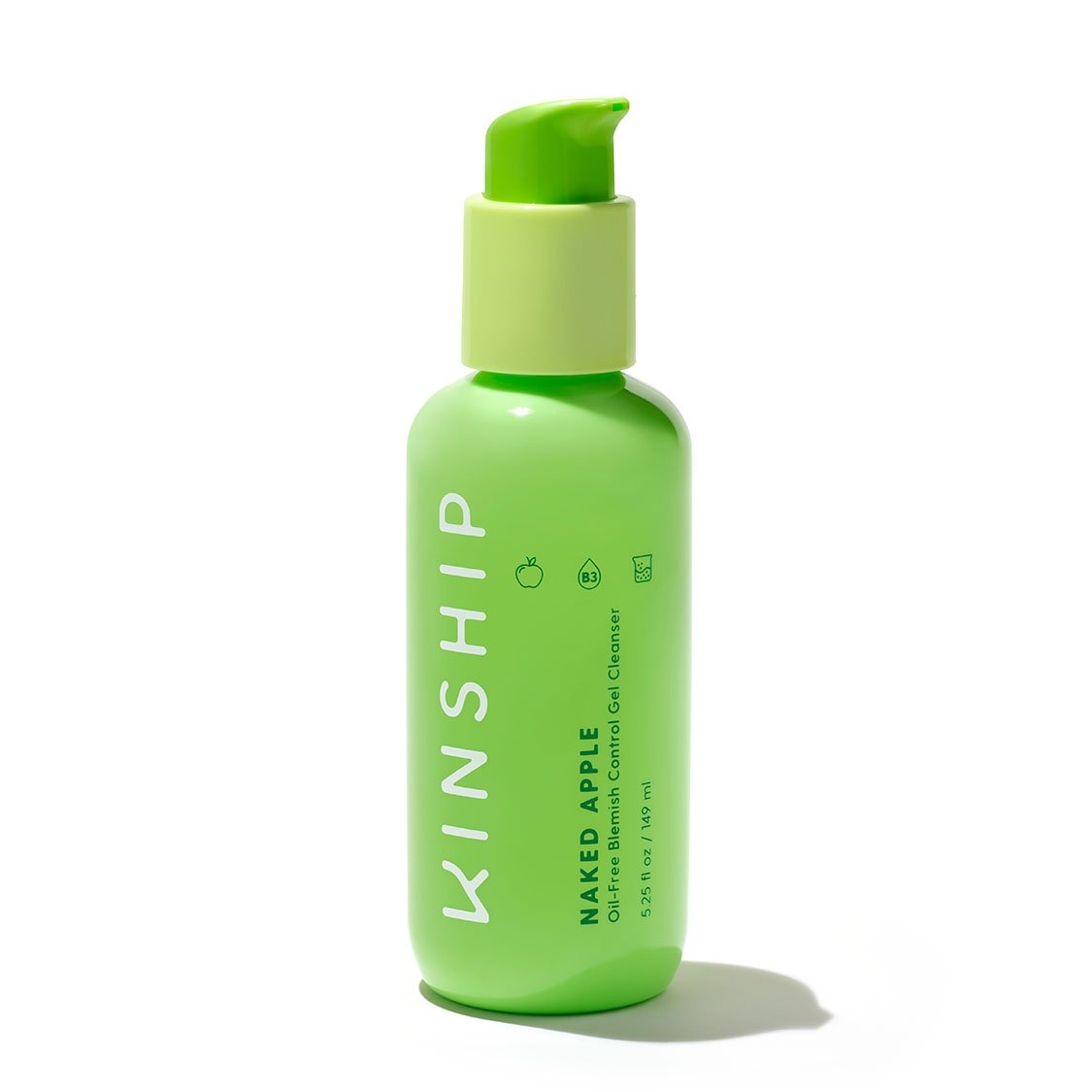 The Kinship Naked Apple Oil Free Blemish Control Gel Cleanser is a heavy duty gel cleanser that's thick and viscous with a loud scent. This is an effective gel cleanser whose only downfall is that the green apple scent is too strong for me. I'm not talking about a subtle apple scent — I'm talking about a super sweet almost sickly sweet one that's reminiscent of a Green Apple jolly rancher.
Kinship Green Apple Gel Cleanser contains:
Niacinamide
Lactic Acid
Kinbiome
Sustainably harvested green apple extract
Additional fruit extracts of: Pear, Banana, Raspberry and Eggplant
Naked Apple does not have strong foaming action, but there is some suds action and I feel like I get a good cleanse. It doesn't make my skin feel stripped, but…I've said that about way gentler gel cleansers before and always have one person saying their skin felt dry after, so I have no idea how it'll work for your skin.