TheraFace Pro Review: Is It Worth It?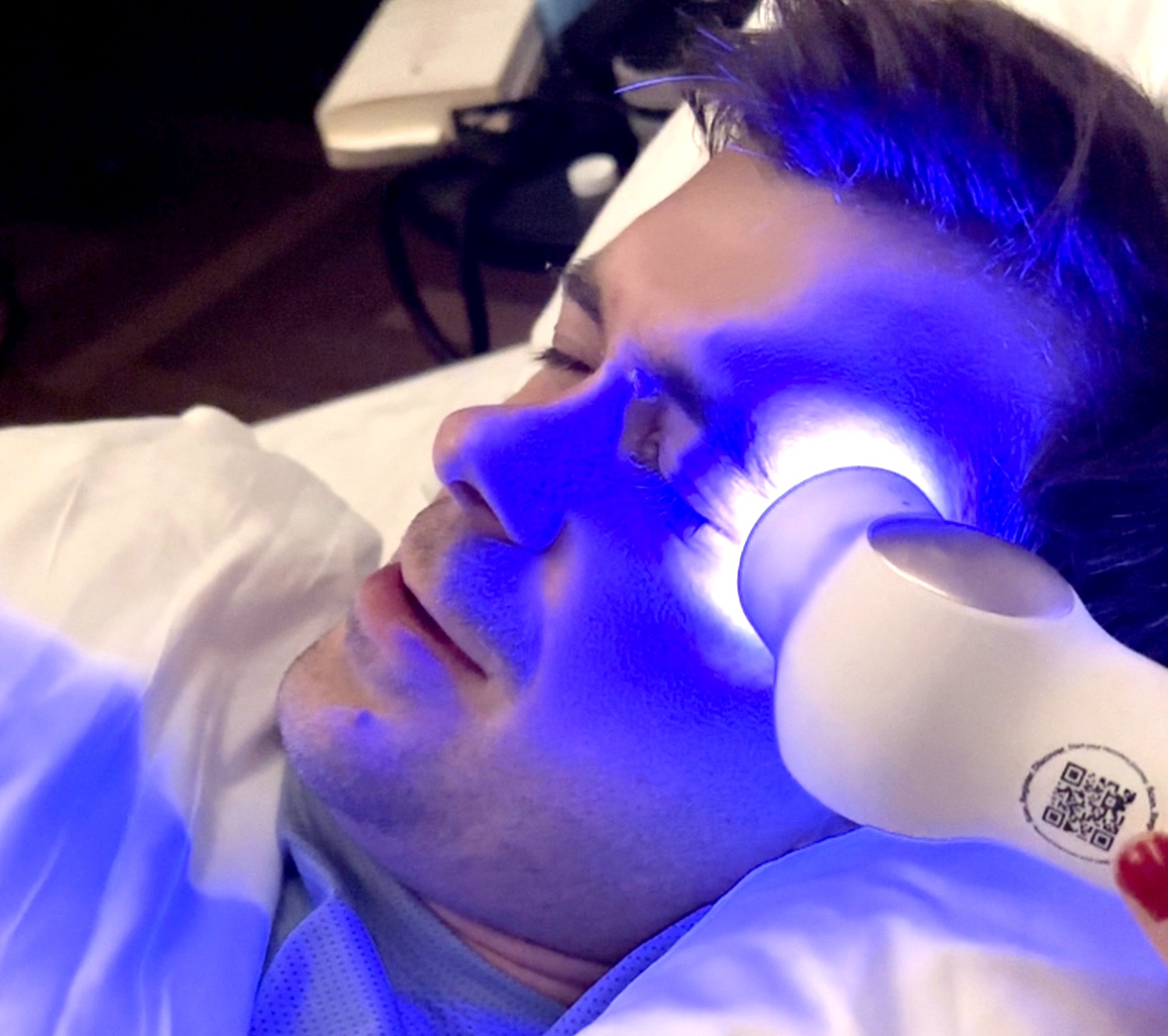 The makers of the well-known wellness technology brand Theragun created a new skincare device called TheraFace Pro that offers their famous percussive therapy along with several other technologies. Their percussive therapy for the face works to reduce tension and relax facial muscles, even relieving jaw pain. If you haven't experienced it, the sensation is hard to describe. Although it's vibrating it doesn't feel exactly like vibrations. I'd call it more like waves and the power is INTENSE. Besides percussive therapy, the TheraFace also functions as a cleansing brush, LED light therapy device, and microcurrent device. It's a very well-designed and impressive device in my opinion. As TheraFace only launched less than a year ago, it's one of the newest innovations on the market if you're looking for a facial device. If you're into facial massage this device was made for you. I'll share what the TheraFace does, what I like about it and whether I think it's worth it.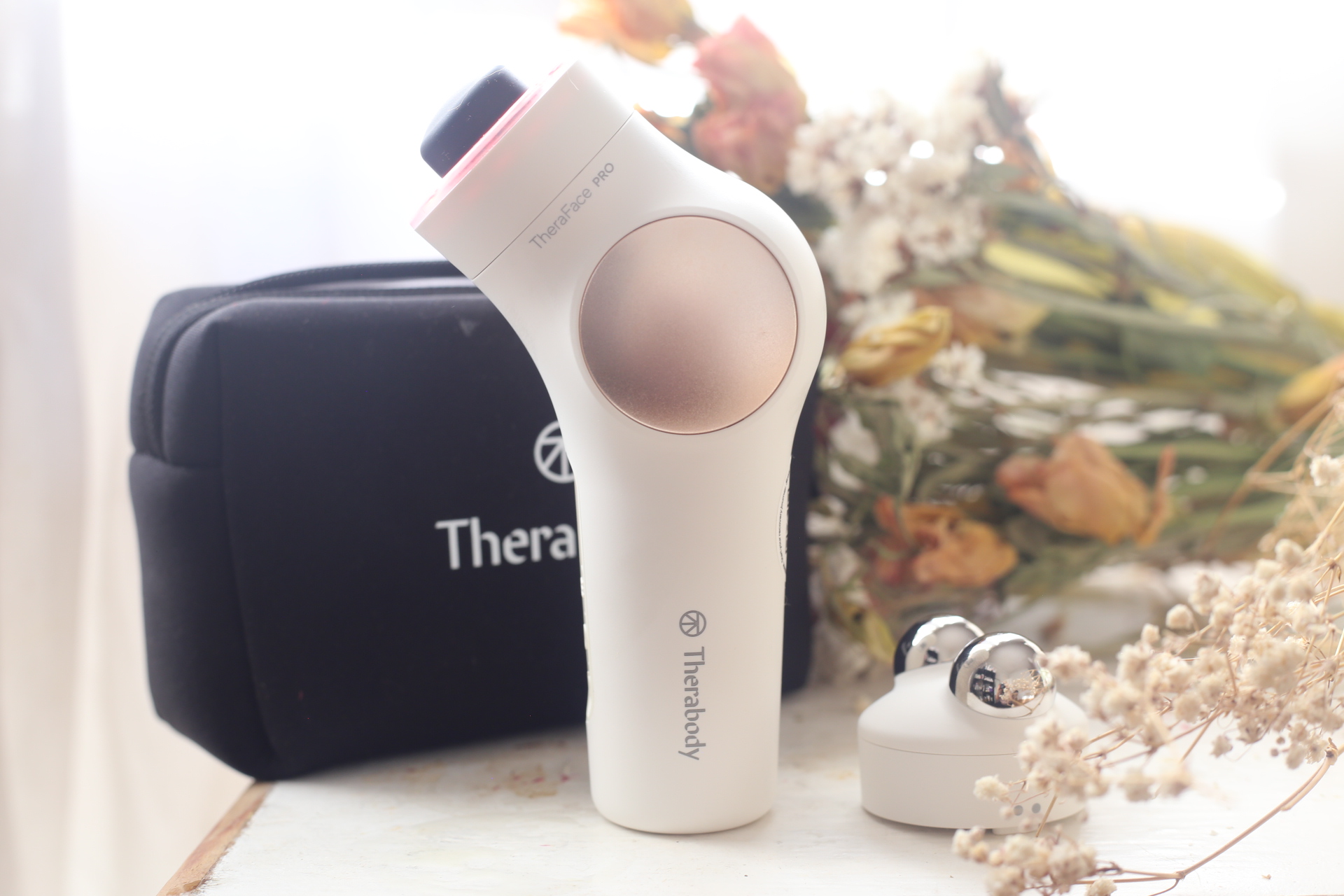 6 Functions in 1 Device
Percussive Therapy
Relieves tension in face, jaw, neck, and head. Reduces minor facial muscle pain. 3 mm of amplitude. This is the facial massage function that makes the device so unique. 
The device comes with 3 interchangeable nodes for a variety of massage experiences – a flat node, pointy node and micropoint node.

2. Microcurrent Ring
Firms and tightens skin. Improves muscle tone in face/neck. Gentle stimulation helps firm and plump for youthful glow. 
3 intensity levels
Comes with conductive gel.

3.-5. LED Light Ring (3 modes)
Red Light Therapy mode for anti-aging
Blue Light Therapy mode for acne
Red + Infrared Light Therapy mode that also includes a warming sensation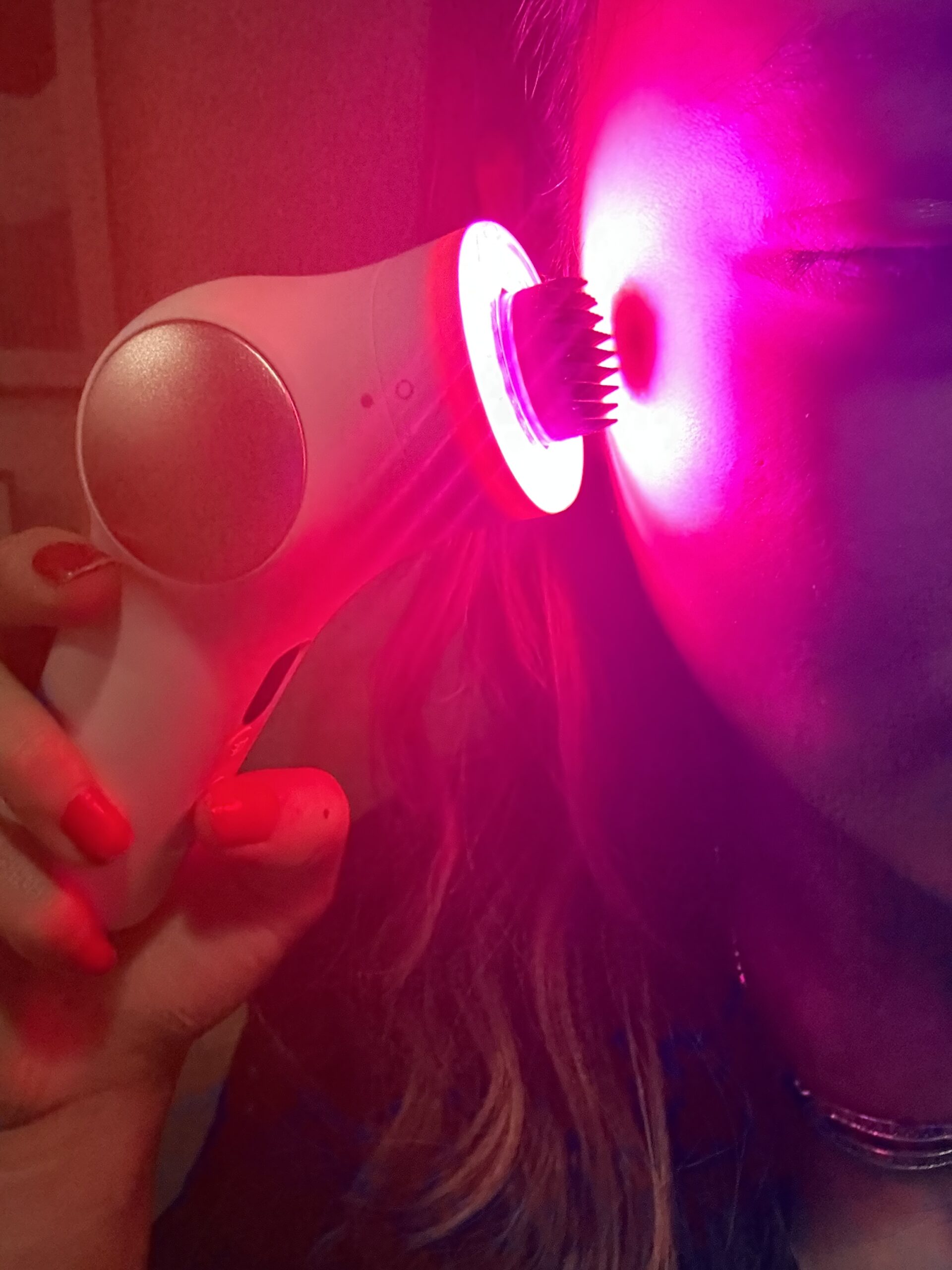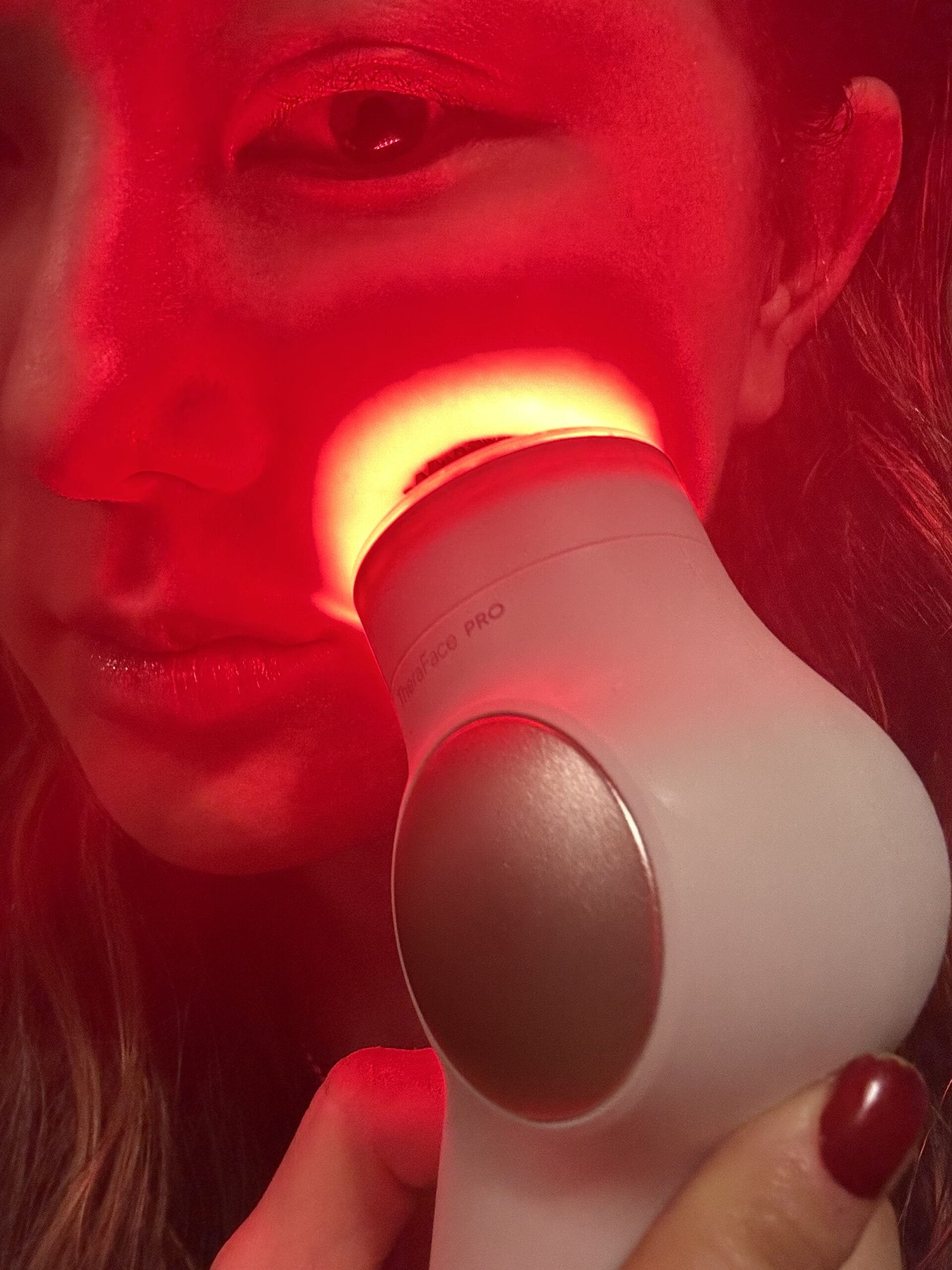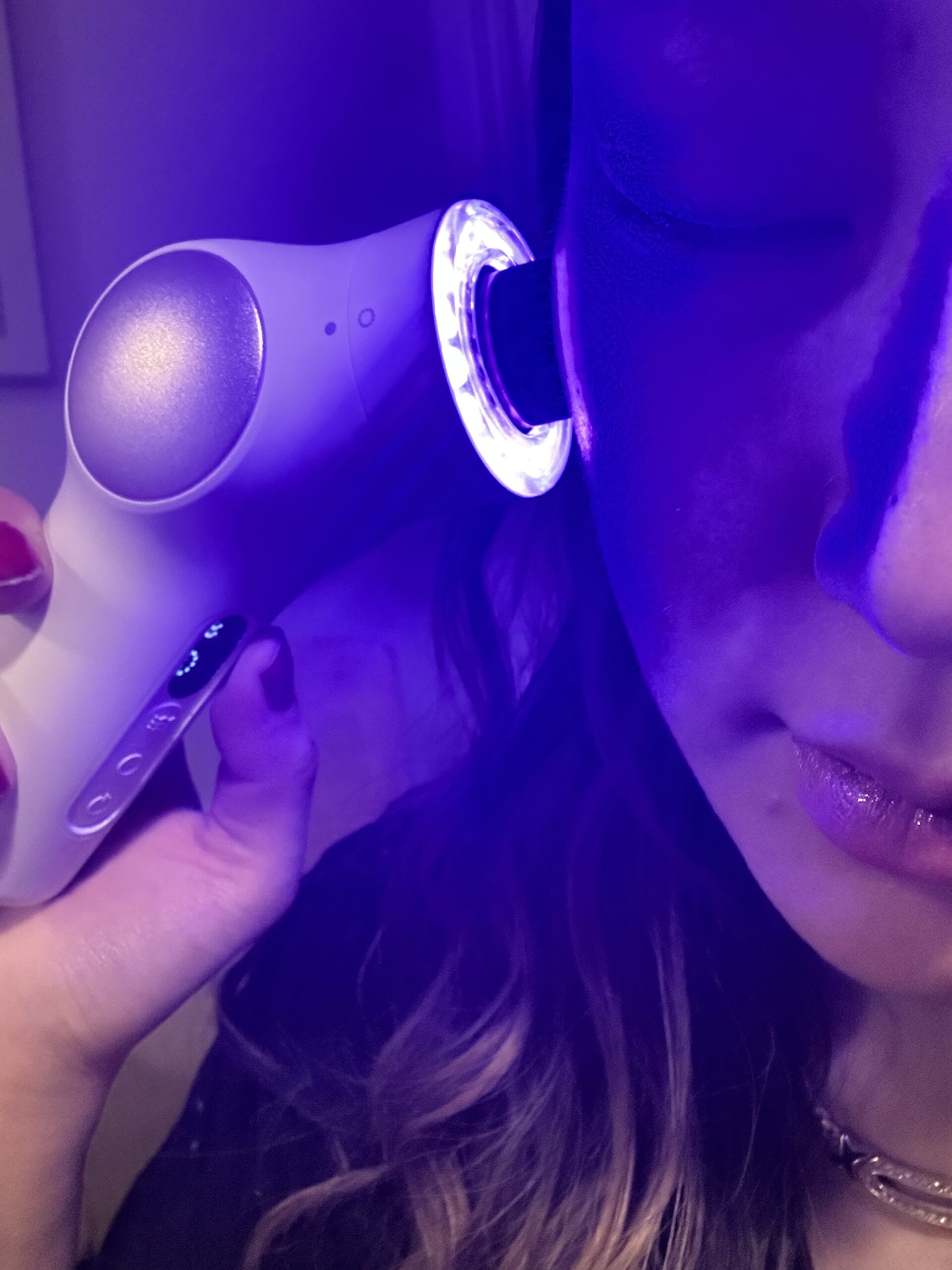 6, Cleansing Ring
Last but not least it's also a silicone cleansing device. This is apparently the first device to combine percussive-based therapy with cleansing to enhance removal of pore-blocking debris and dead skin.
What I Like About the TheraFace
Switching out the attachments is seamless because they're magnetic. I feel like I'm using a Dyson for my face.
There are 3 intensity levels for the percussive therapy and microcurrent, so you can choose how strong you want each treatment to be.
With the LED light ring you choose between the three light therapy modes of red, blue and red+infrared with the press of a button. Many LED masks only offer red light so this is above and beyond to me.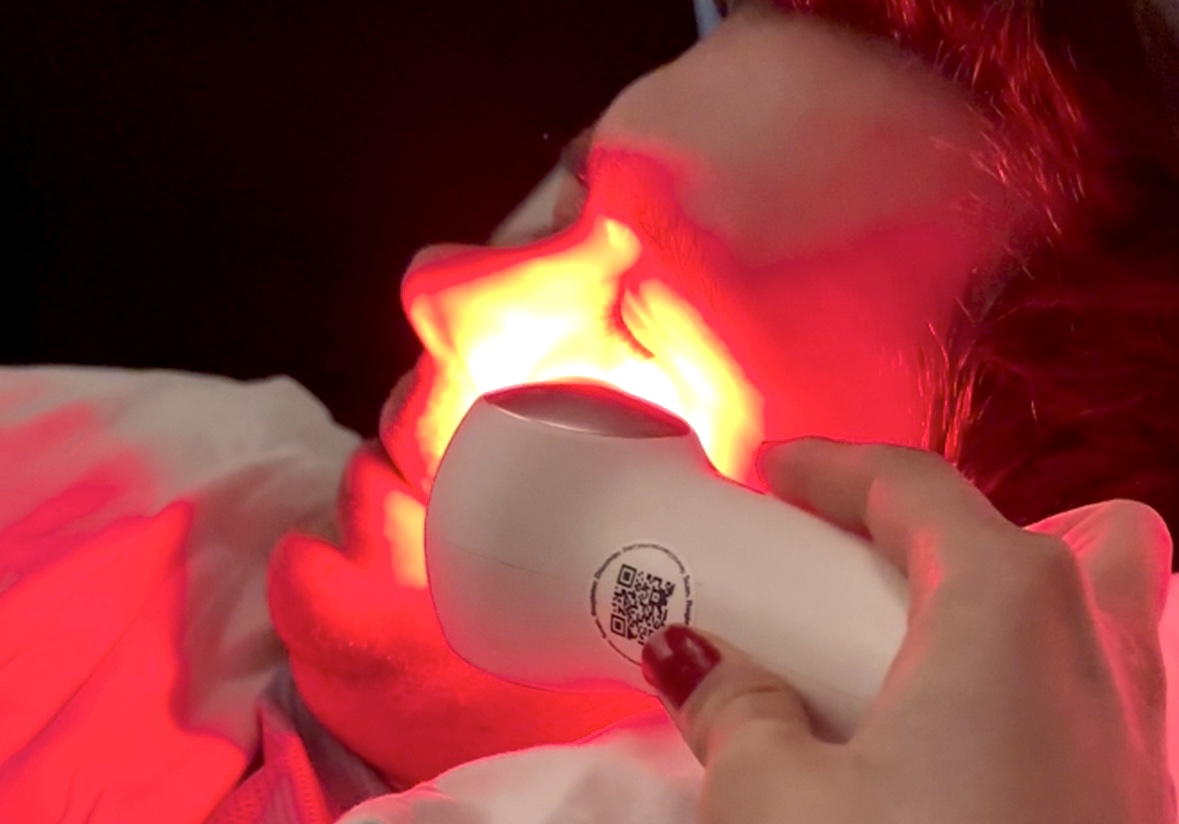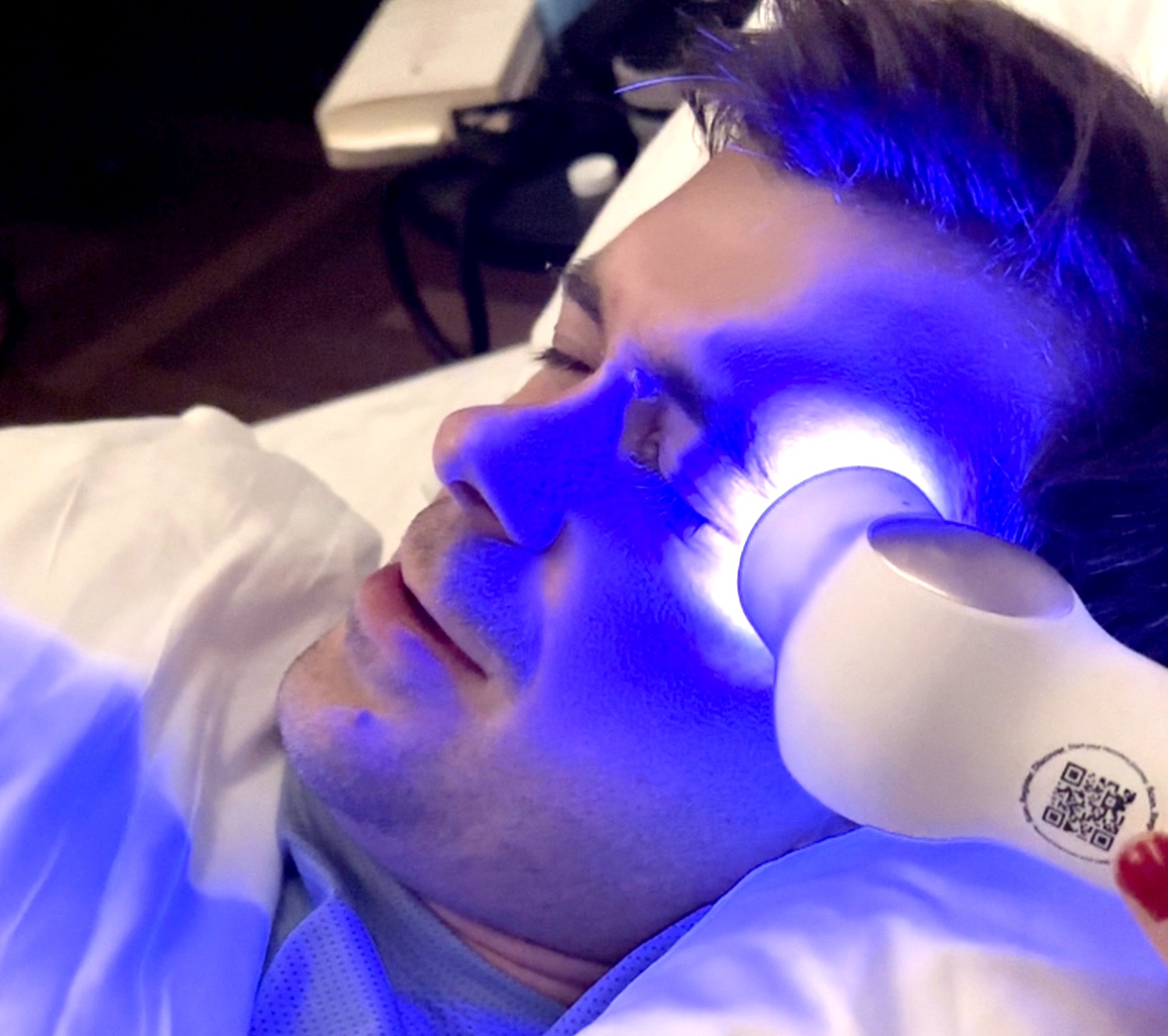 What's very cool about this device is you can combine the percussive therapy with a couple of their functions to get 2 treatments in one. 
LED light ring + percussive therapy
Cleansing ring + percussive therapy
I so appreciate that the device comes with a chic dock to store your device upright when you're not using it. 
It has a very modern design – I have the white but the black looks incredibly sleek too.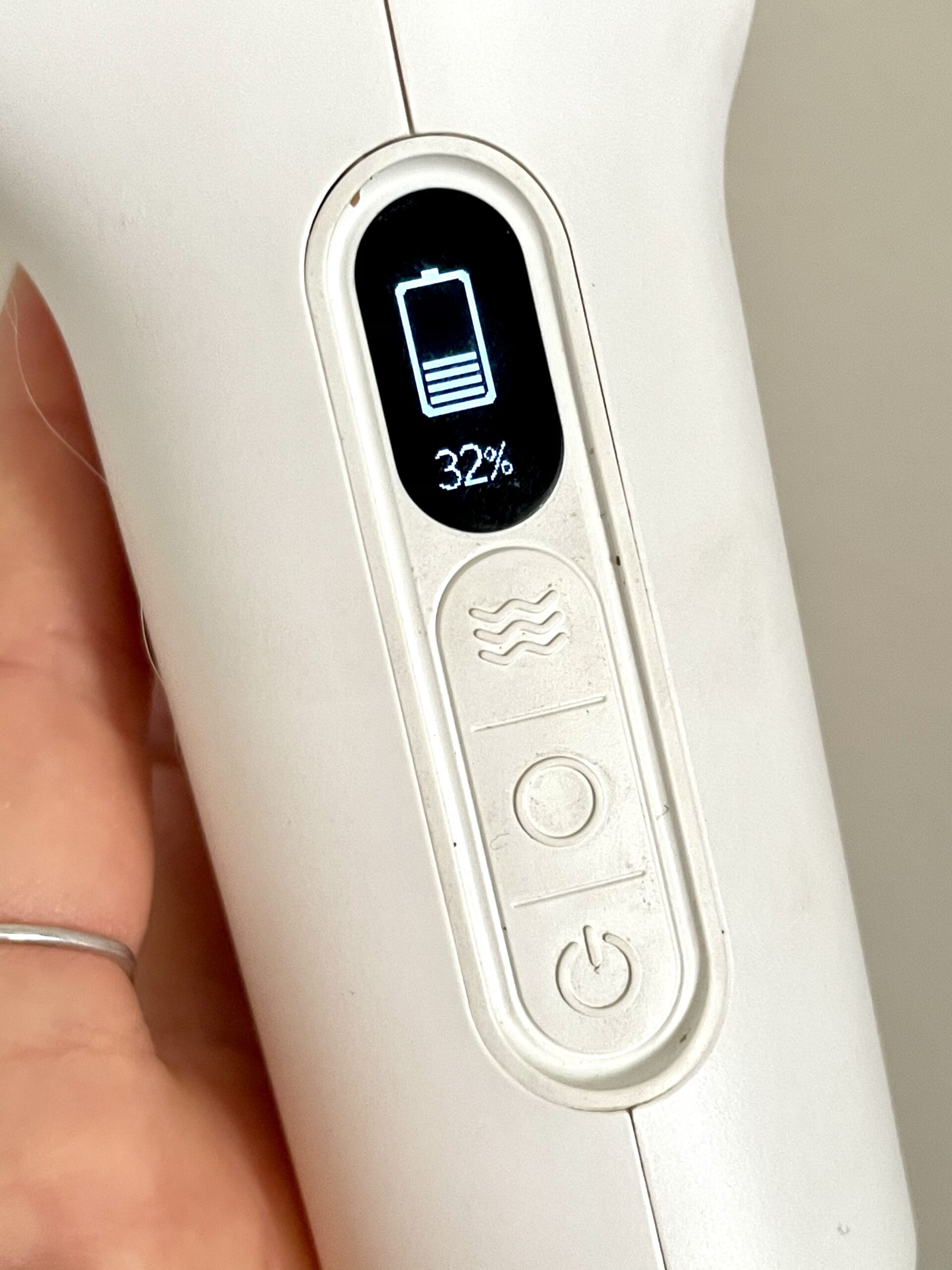 It's a small detail, but I also appreciate that it shows you the exact % of battery remaining. Again, doesn't make a huge difference but it's a thoughtful detail.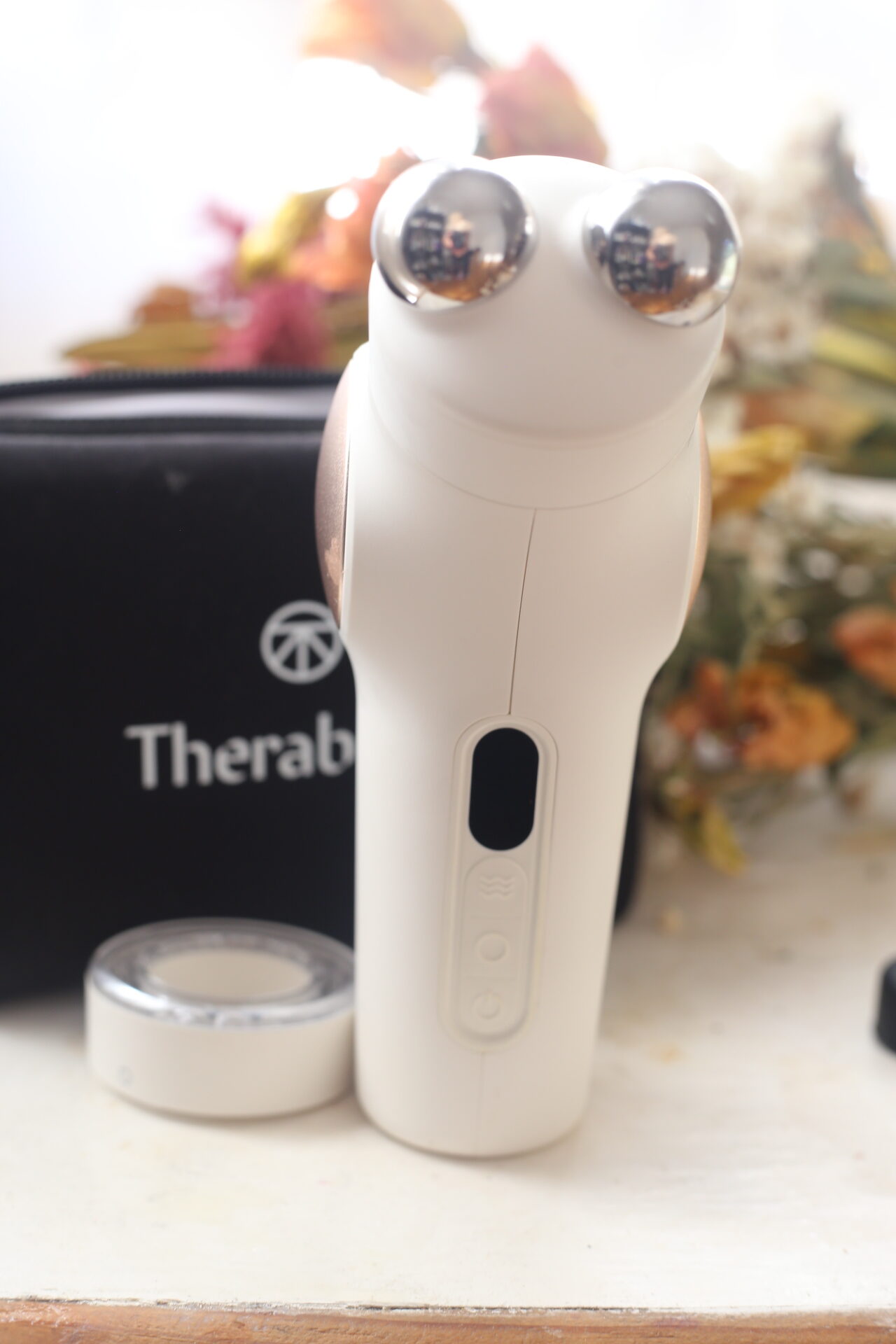 What Is Percussive Therapy?
While Theragun's proprietary percussive therapy is defined as having a special combination of frequency, amplitude and torque with 16mm of muscle depth, the TheraFace PRO was specially designed to have an amplitude at 3mm muscle depth to make it suitable for facial muscle relaxation. (Theragun should not be used on the face.)
The device comes with 3 nodes for facial massage that you can switch in and out:
Flat: General use for the entire face, neck, and chest
Cone: More precise treatment for targeted areas such as around the eyes, smile lines, and pressure points
Micropoint: Maximizes circulation in larger areas such as the forehead, cheeks, and chest
Amplitude and torque is unfamiliar territory, but I have to say percussive therapy is a completely new sensation for me and feels very different from anything I've used on my face before. I can feel the muscle tension melting away when I use TheraFace. I particularly love using it on the jaw area because I hold so much tension there and grind my teeth at night.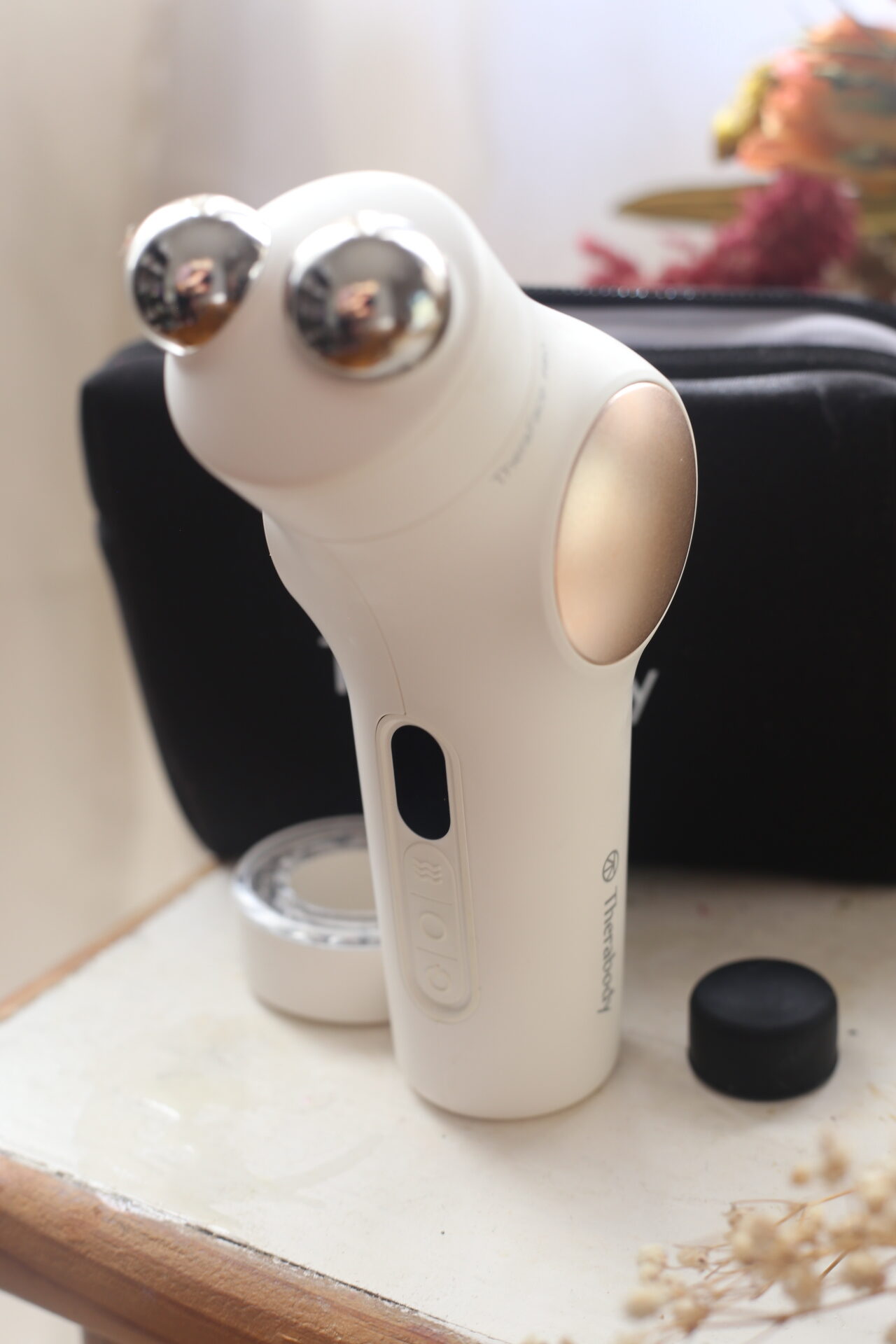 If you don't have a microcurrent or LED device already, then I think the number of skincare technologies that are combined into this one sleek device is worth the price.
You actually get a lot more bang for your buck by opting for one device that has it all versus buying a separate NuFace, LED mask and cleansing device, which go for up to hundreds of dollars each.
If you already own a microcurrent and LED light therapy device, then I don't think the TheraFace would be worth it because you're essentially buying just a percussive therapy device or percussive therapy+cleansing device.
If you're trying to decide between a $400 full face LED mask OR the TheraFace then I think you would benefit more from this all-in-one device, even though a full face LED mask has its own perks.
The TheraFace Pro's microcurrent feels just as advanced as my NuFace, so if you were already going to shell out hundreds for a microcurrent device, then this gives you plenty more technology.
I don't believe anyone actually needs tools like these in their skincare routine to achieve healthy skin, and I don't think people should look to them as an answer to their skin woes. Tools are simply a fun addition if you want to enhance your existing routine, you're highly interested in preventative skincare or you just like to have the latest technology at your fingertips. 
---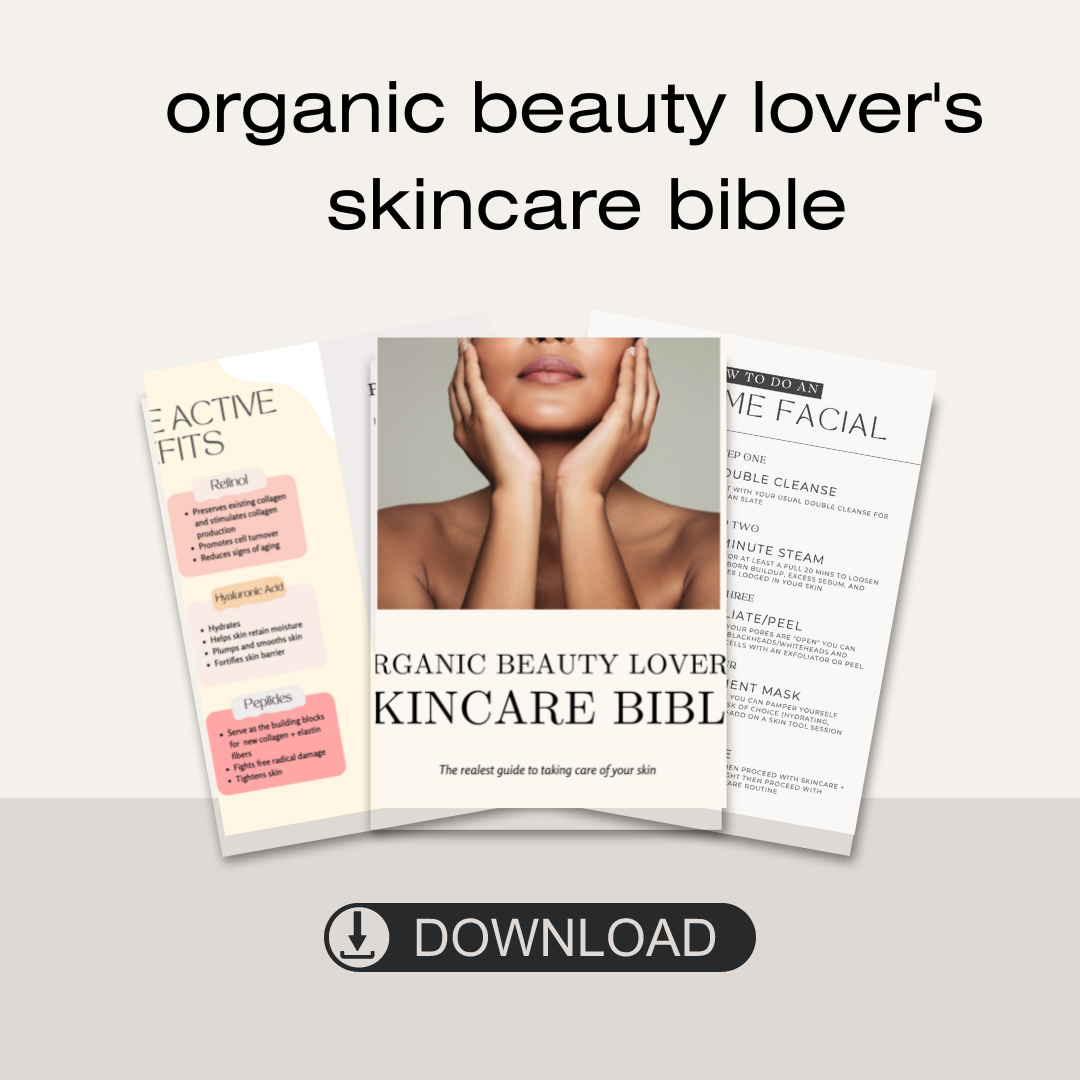 ---