Whamisa Review: Best Organic Korean Skincare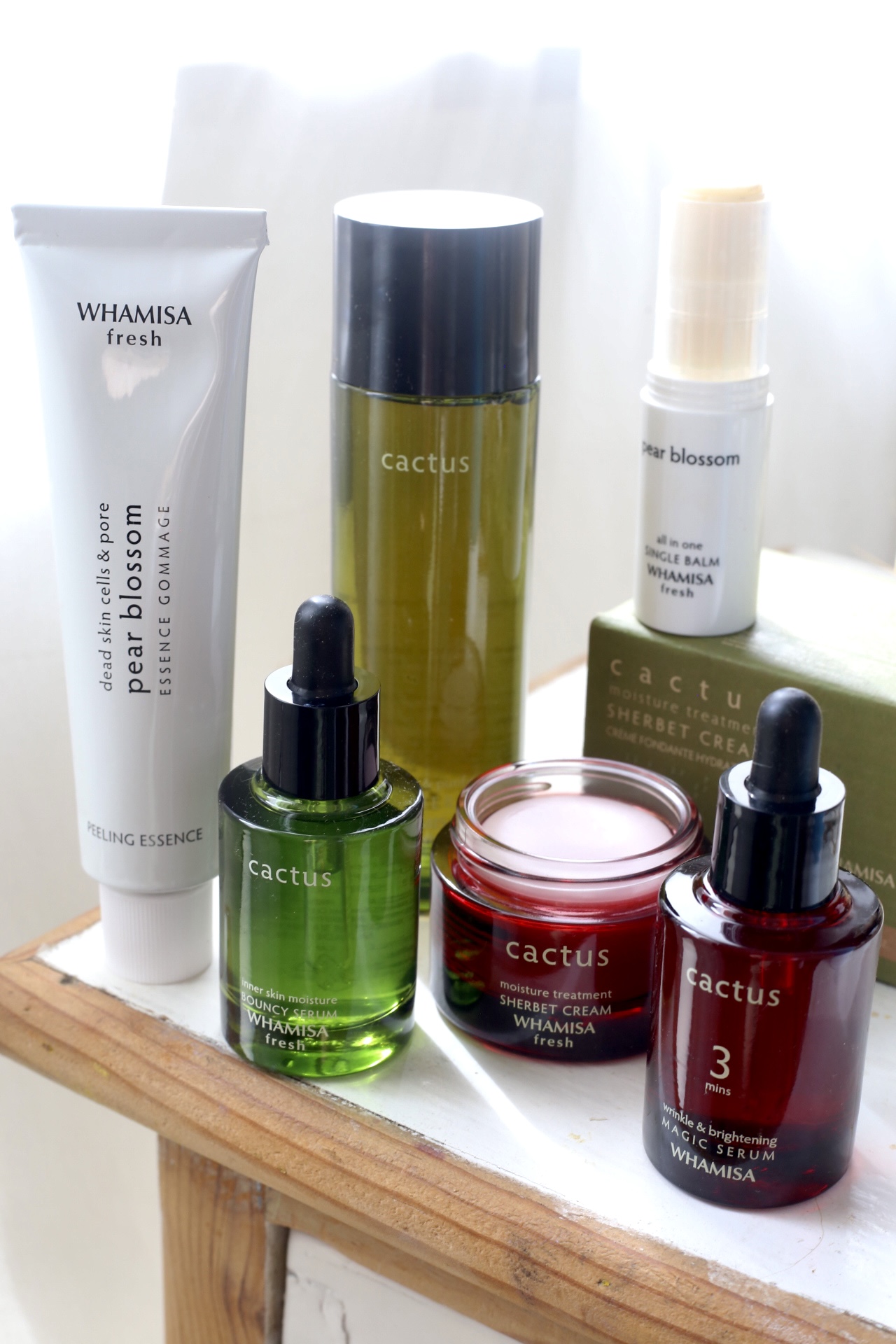 Whamisa is an certified organic Korean skincare brand I've loved for almost ten years! While there are more natural K-beauty options today than before, Whamisa skincare remains my top choice for anyone looking to try an organic Korean skincare line. It was the iconic Whamisa Organic Flowers Deep Rich Toner Essence that got me hooked. Whamisa Organic Skincare has grown into a large line of skincare, bodycare, haircare and even baby products. Whamisa is made in South Korea but is now easily accessible to global customers with a dedicated US website that offers free shipping. Deeply committed to certified organic and vegan ingredients, skincare innovation and corporate responsibility, Whamisa is the best organic Kbeauty brand in my book. Read on for my Whamisa review and use Whamisa discount code ORGANICBEAUTYLOVER to save 10%.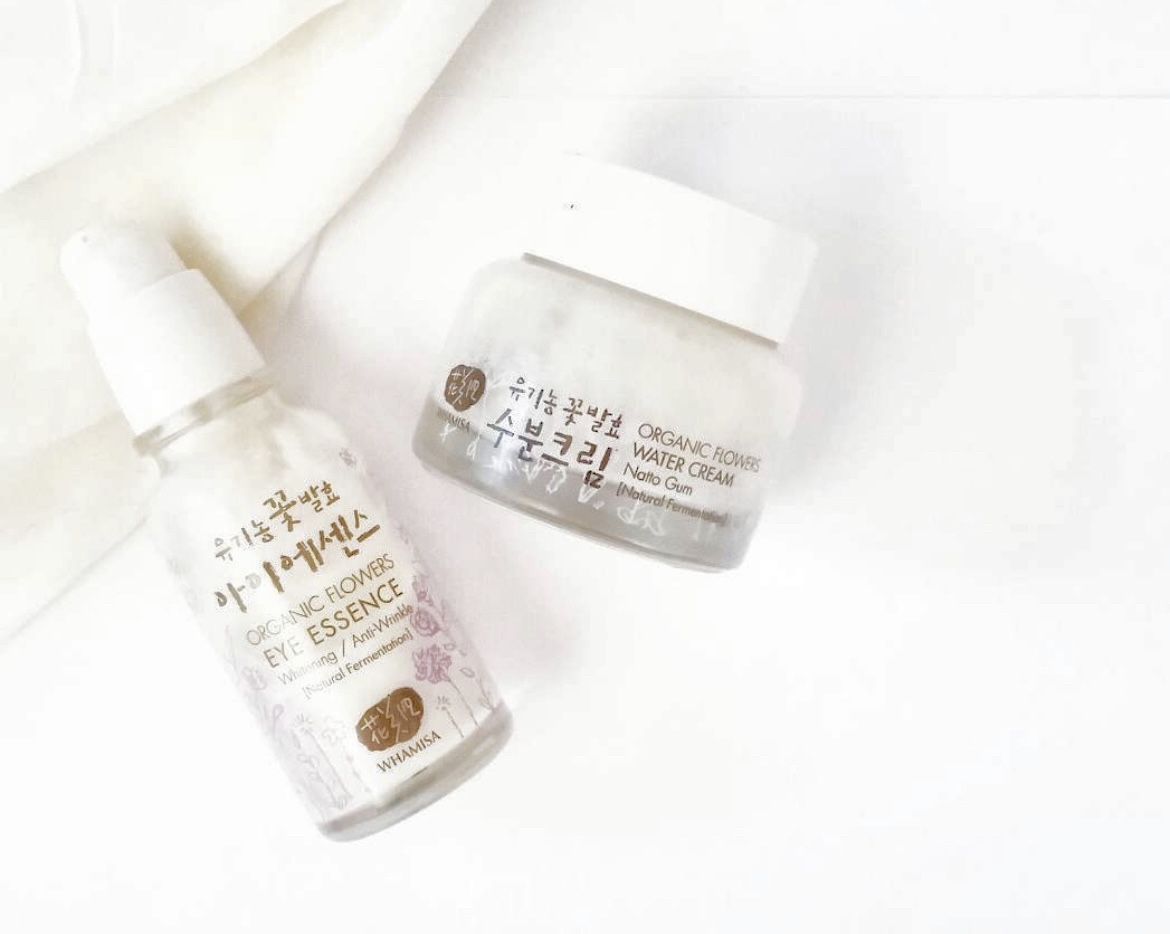 Whamisa uses high-quality organic, plant-based ingredients from flowers, fruits, and seeds using the traditional fermentation method. The fermentation process works to break down the molecular structure of ingredients, making the nutrients more concentrated and easily absorbed by our bodies. But before this discovery, ancient Koreans already realised that fermentation was not only an effective way to preserve food for a long time, but also to improve the digestibility and nutritional qualities of food. They then began to incorporate fermented ingredients in their herbal remedies, as well as in their cosmetics.
Before 'clean beauty' ever came about, Whamisa's founder decided to launch a beauty company dedicated to developing gentle and effective cosmetics using natural botanical ingredients, sourced from local farms in Korea. After observing that only a small percentage of skincare actives is actually absorbed by the skin, Whamisa's founder worked in collaboration with a research institute accredited by the Korean Ministry of Science and Technology to create an advanced natural double fermentation process to facilitate deeper absorption of ingredients. Whamisa is one of very few brands that discloses the exact percentage of each ingredient in their ingredients list. I love this level of transparency that so few brands are willing to commit to. Whamisa also notes how much of the entire product is organic.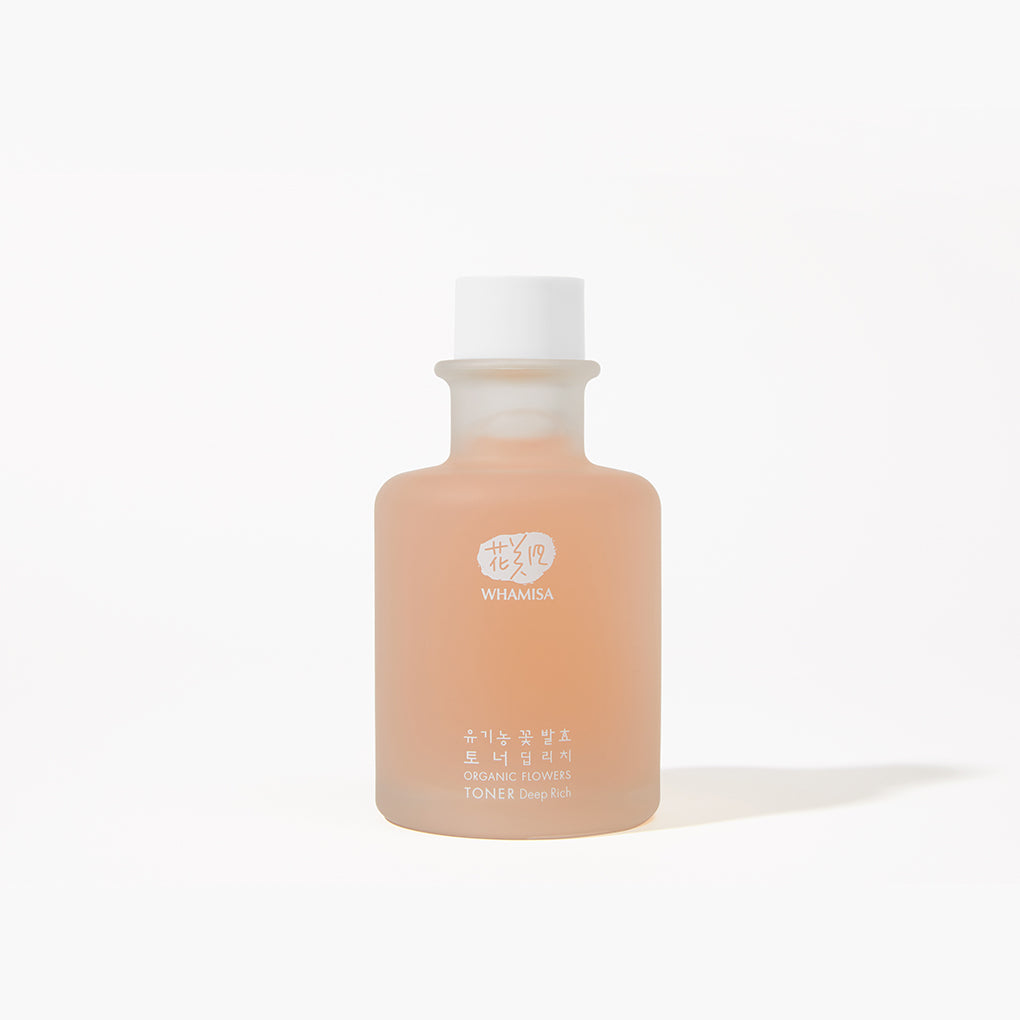 If there's just one product in the entire Whamisa line you could get, it has to be the Whamisa Organic Flowers Deep Rich Toner Essence. I've gone through multiple bottles of this, and even after all these years, there is nothing quite like this product. The Whamisa Organic Flowers Deep Rich Toner Essence is bouncy, rich and highly viscous with a subtle floral herbal scent. Note that the name of the product is toner Essence and not just toner. It's somewhere between a toner and a serum. The Organic Flowers Deep Rich Toner Essence is made of over 97% organic ingredients including certified organically grown aloe Vera extract, oat kernel, artemisia extract and more. It's incredibly hydrating and gives off a subtle plumping effect. I can't never get enough of the scent either.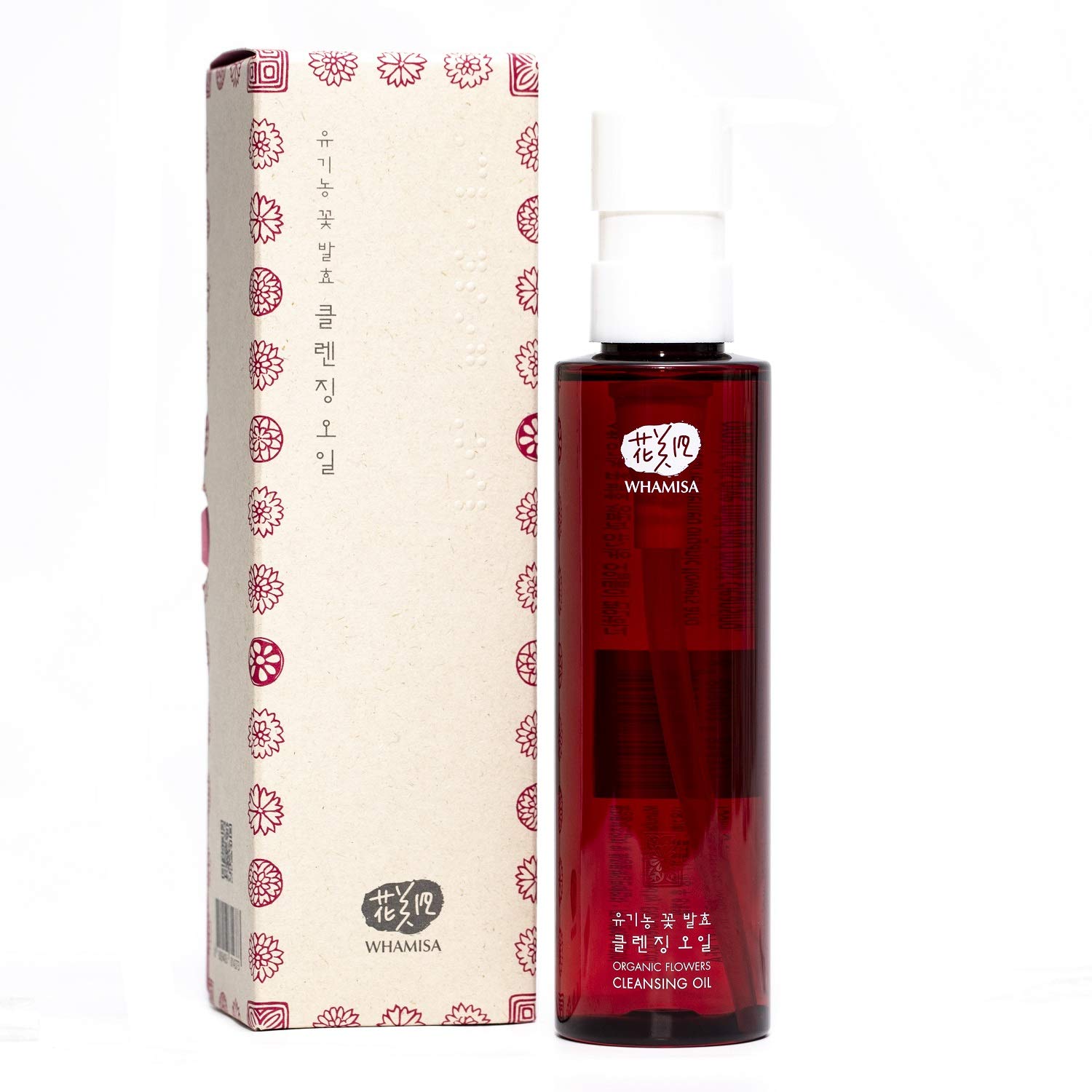 My second favorite Whamisa product ever is their Organic Flowers Cleansing Oil. I found myself obsessed with this oil because of its unique liquid-like consistency that feels hydrating not heavy, ability to rinse off with water and unique floral scent. Like all Whamisa products, their cleansing oil contains their 'Natural Fermentation Technology' which uses fermentation filtrates of organic flowers like chrysanthemum, lotus, dandelion with lacto-fermentation. The Whamisa cleansing oil begins in a base of organic hazelnut oil with the addition of avocado and olive fruit oils. It's very thin and liquid-like which I prefer over heavier cleansing oils. The Whamisa cleansing oil feels so silky and hydrating on my skin and is one of those rare products that makes cleansing feel less tedious.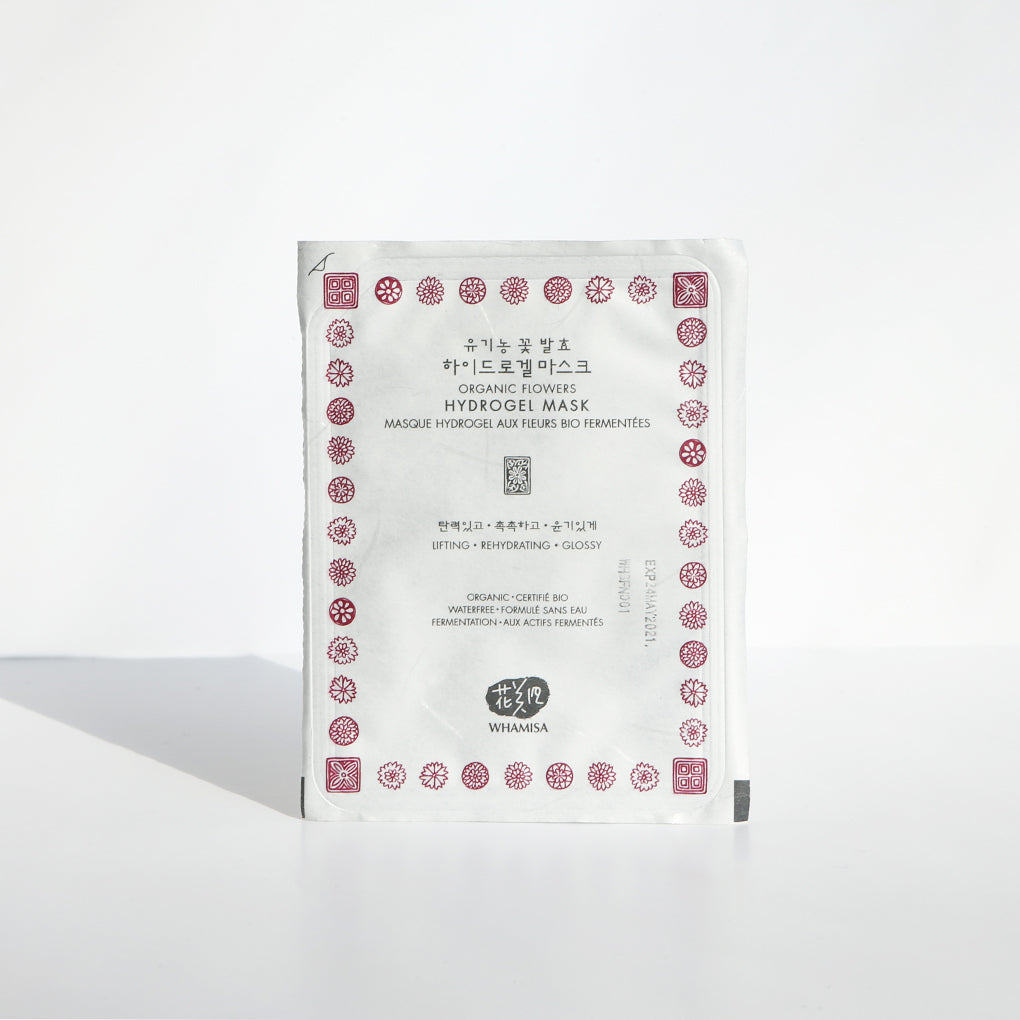 Whamisa's hydrogel masks come in two parts, one for the lower part of the face and one for the top part. It's a thin, transparent mask with a jelly-like consistency. The masks are developed by Whamisa's patent technology only using gum, polysaccharides, and monosaccharides from organic fermented filtrates.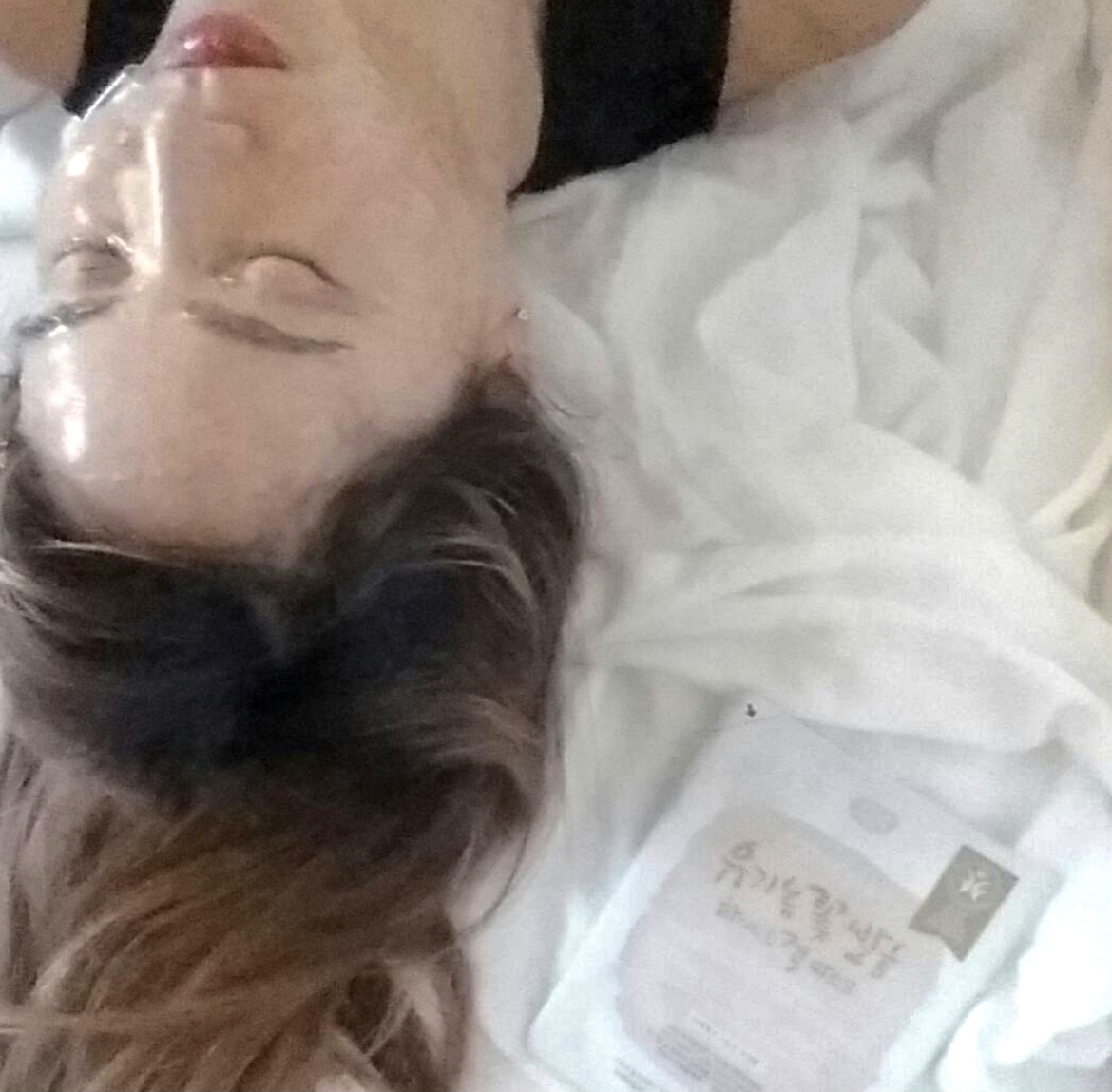 Whamisa hydrogel masks contain an essence formulated with over 95% organic ingredients, such as organic aloe vera and fermented flower filtrates. These feel hydrating, soothing and refreshing and only cost $6. I find Whamisa's hydrogel masks far superior to most generic K-beauty sheet masks out there that are filled with irritating ingredients and headache-inducing fragrance.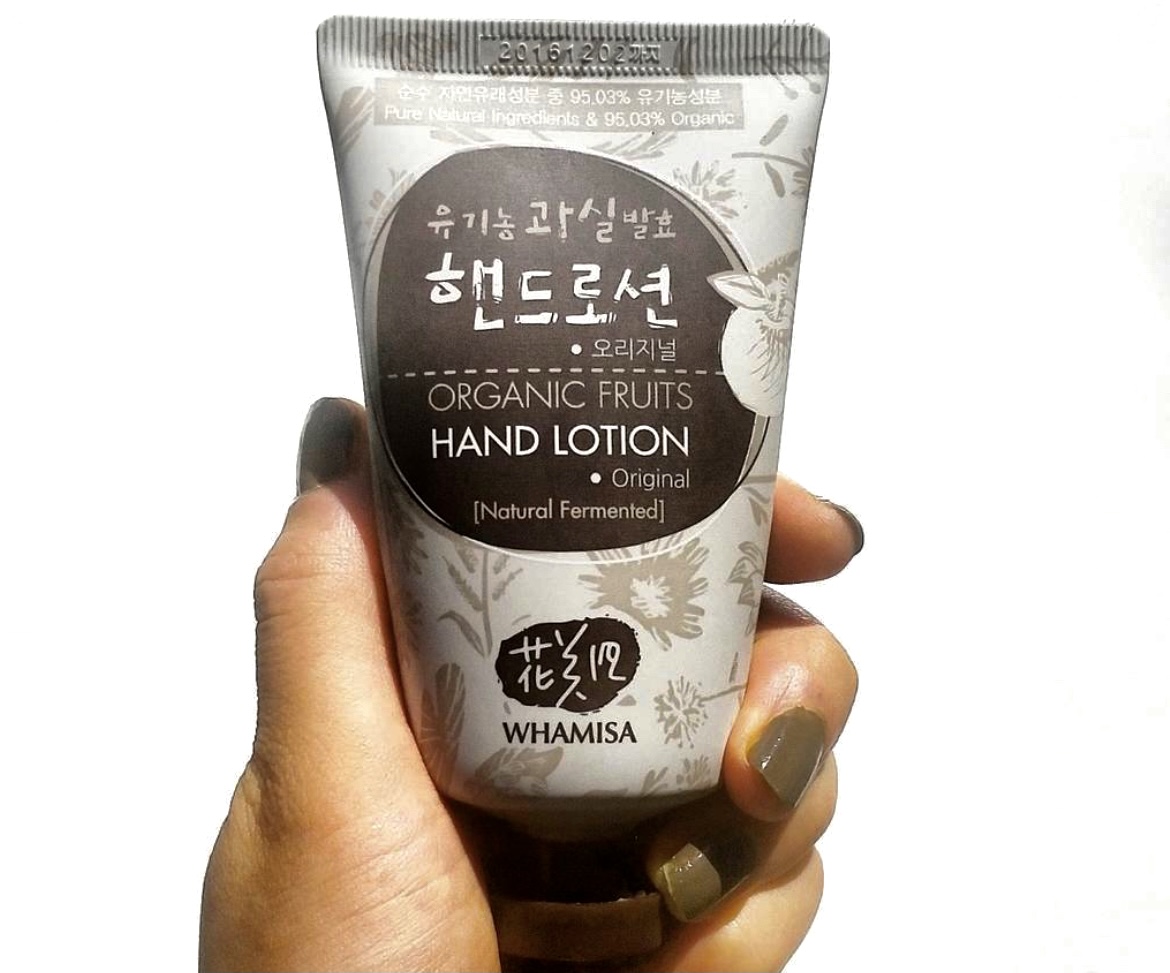 Whamisa has offered my readers a 10% discount code – ORGANICBEAUTYLOVER saves sitewide at Whamisa.