One Seed Organic Perfumes Review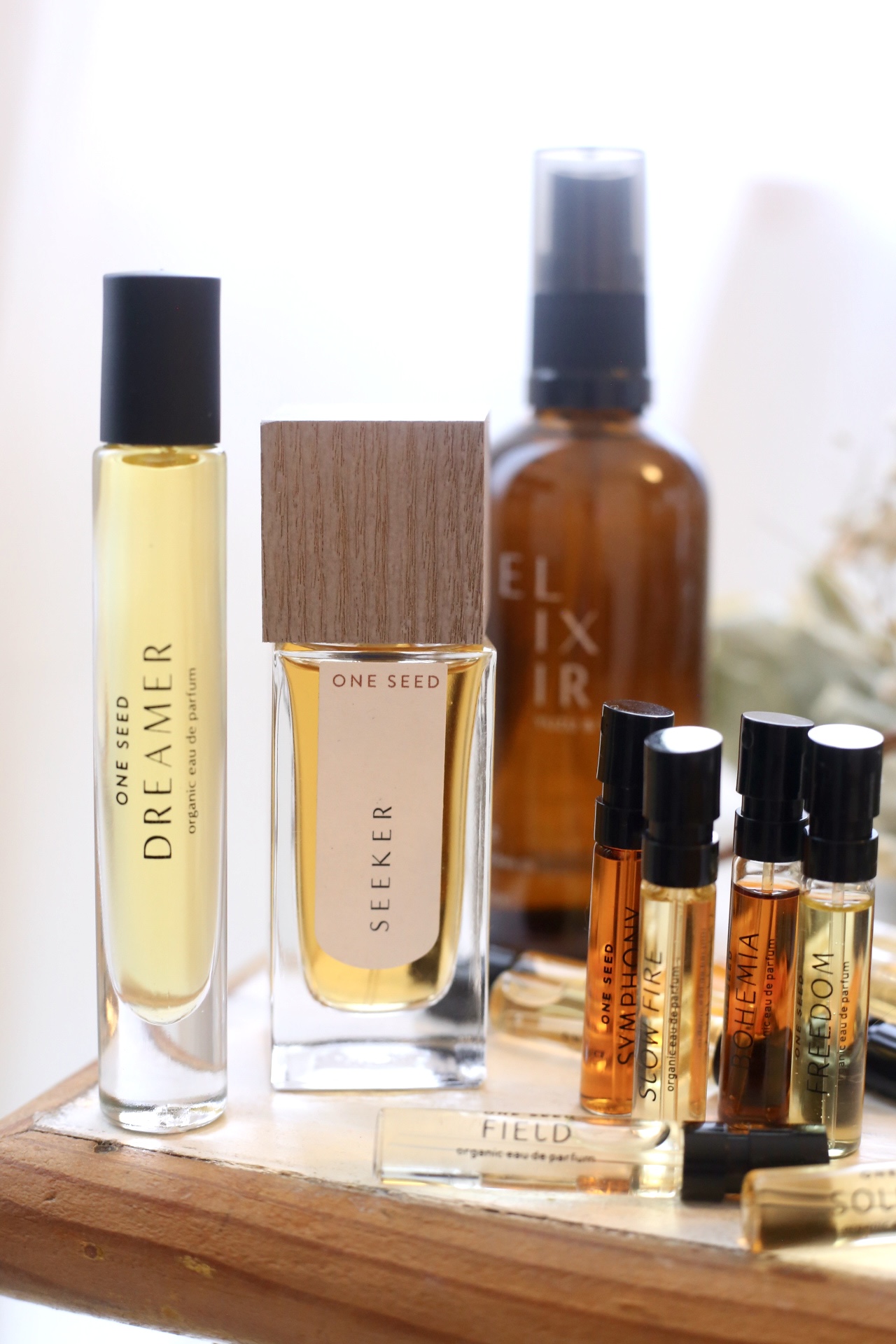 One Seed has been designing and making perfumes with care from their studio in Adelaide, South Australia since 2009. Their 100% natural and vegan perfumes are made without any synthetics and are at least 80% organic. Using pure, botanical and cruelty free ingredients, One Seed's award-winning line of unisex fragrances have unique scent profiles fit for the epicurious. Each One Seed Perfume changes in depth and character with each person they come into contact with. These are some the highest quality organic perfumes available that are still accessible and approachable. Read on for my review on all the One Seed Perfumes.
Check out my full Non-Toxic Organic Perfume Guide here.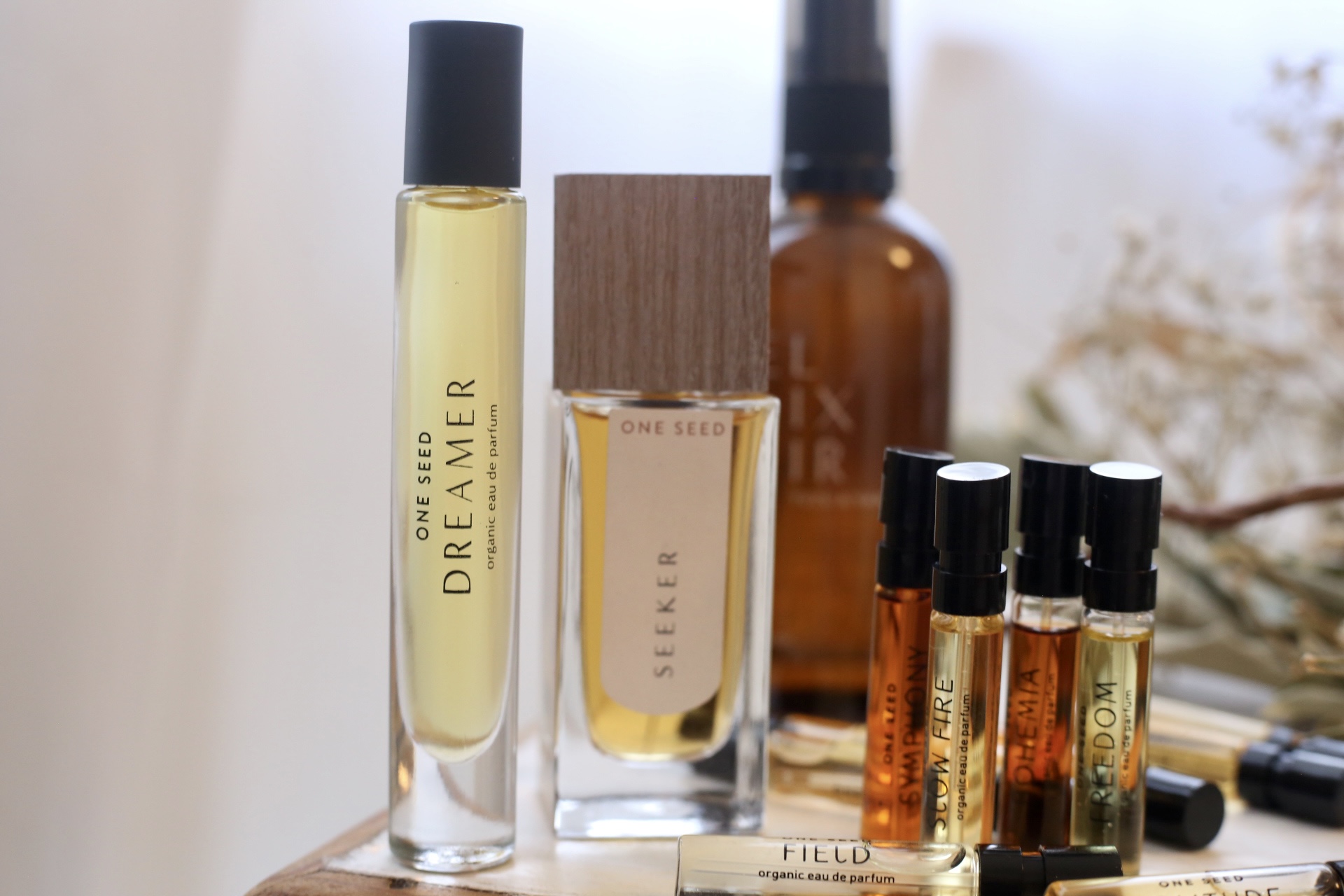 One Seed is:
Fully transparent, listing every single ingredient used

100% free from synthetics and harmful ingredients

Contains only 100% natural, plant-derived ingredients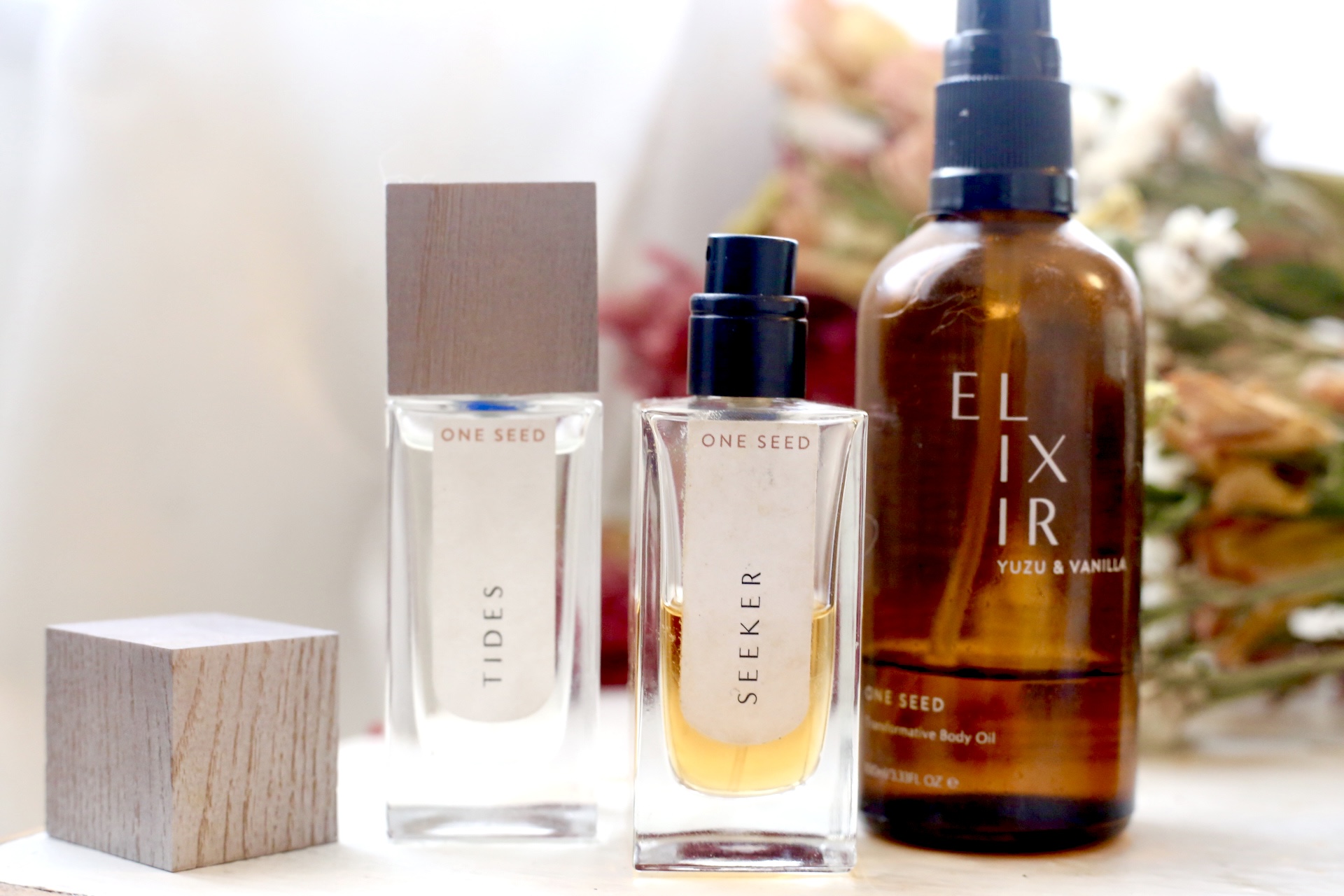 They have a wide range of:
Perfume sprays
Perfume oils
Discovery sets
Body oils
Room sprays
Plus Global shipping
Unisex Fragrances
All One Seed Perfumes are meant to be unisex as they believe feminine and masculine are marketing terms. But there are definitely some scents most suitable for men vs women and vica versa. Overall, unisex is the brand's underlying DNA that ties the whole line together.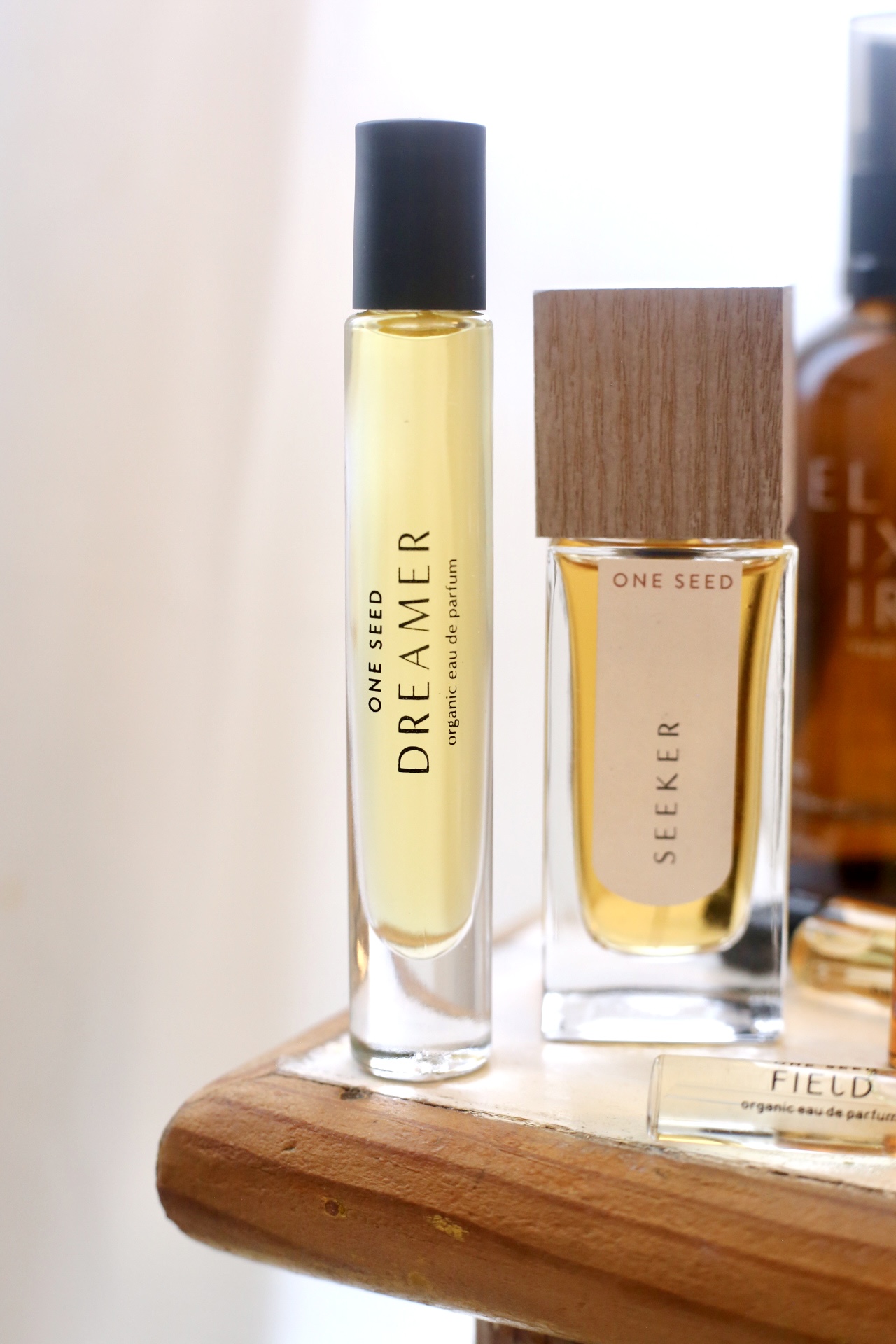 Longevity
With about 4-5 spritzes One Seed perfumes last me about 3 hours. The scent will still be present thereafter, but will have subsided significantly. To make all natural perfumes last longer, you simply need to re-apply.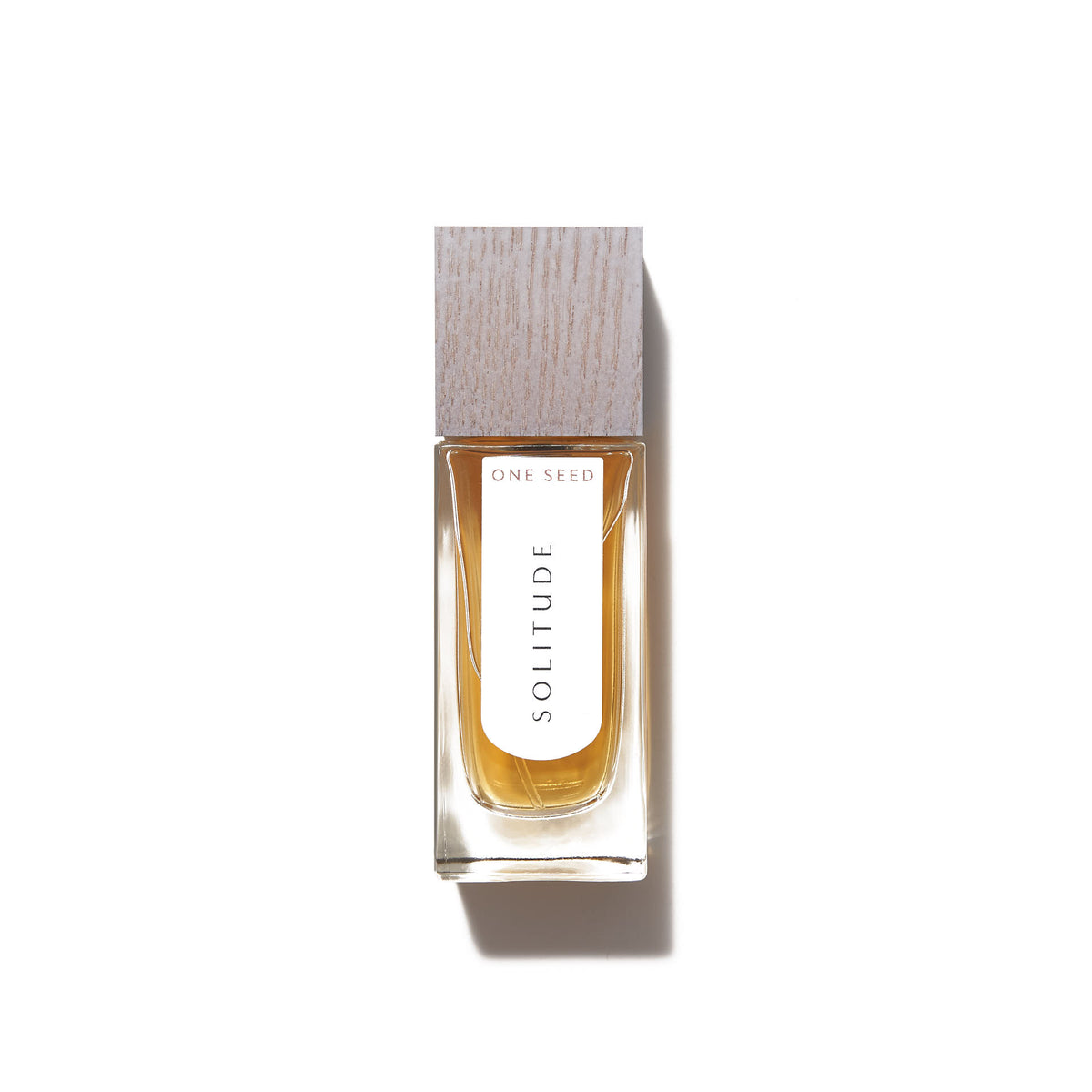 Solitude

30% off during One Seed's Sale (70 AUS / $48 in American dollars)
Because I enjoy vanilla, I immediately took a liking to One Seed bestseller Solitude
An earthy vanilla with a beautiful dry down
Initially, the opening black pepper note took me by surprise, but once the scent stabilizes, Solitude becomes a cozy woodsy vanilla.
Notes: black pepper, dry woods, tarragon, pale vanilla, ambrette seed, tonka bean, orris root
If you usually like: Givenchy Pi, Chanel Egoiste, Replica Jazz Club, Jo Malone Myrrh & Tonka


Dreamer

During the summer I also enjoy fruity and citrus scents and Dreamer is a sophisticated tangerine scent.
A subtly sweet orange fig scent
Very light and easy to wear
Con: It fades more quickly than the other scents
Notes: Orange blossom, tangerine, mimosa, stonefruits, pink peppercorn, ginger, fig


Bohemia

This is probably one of the most out-of-the-box, interesting scents I've tried and I can imagine not everyone would gravitate towards Bohemia, but I actually liked it
An oriental gourmand that's exotic, warm, and sultry
Bohemia would be just as amazing on men as it is on women
30% off during One Seed's Sale (70 AUS / $48 in American dollars)
Notes: Jasmine, dark chocolate, amber, pink grapefruit, tonka bean, rose, tea leaves
If you usually like: Tom Ford Black Orchid, Chanel Coco Mademoiselle, Agent Provocateur
The other two fragrances I enjoyed happened to be their most feminine scents: Hope and Courage. These are amazing when layered with other simple essential oil perfumes like vanilla or Palo Santo.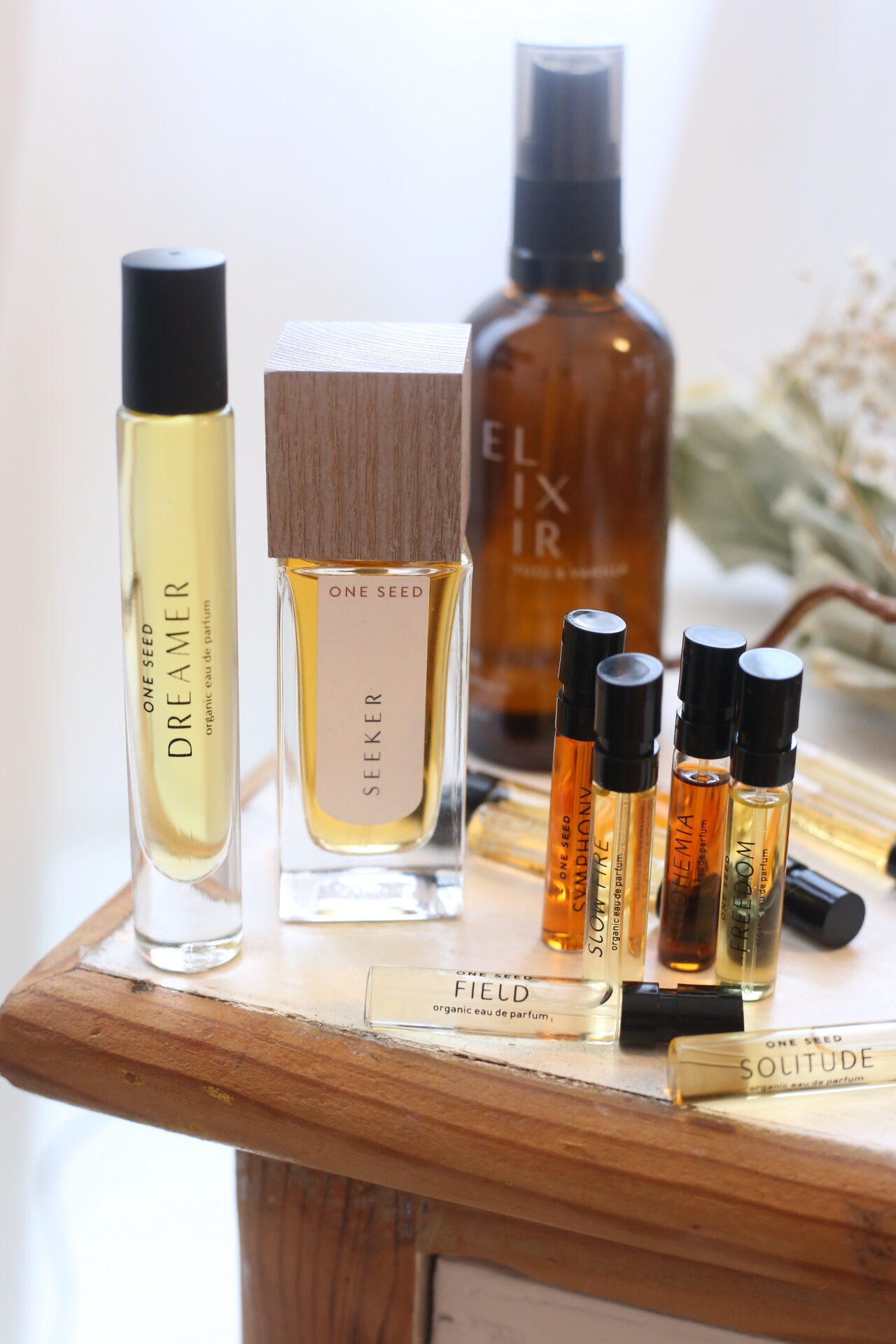 Hope: A woodsy violet floral
Hope is quite feminine and sweet but also has a grounding quality. It's a very interesting, complex scent that's almost one of my favorites from the One Seed line. I love the violet and mimosa notes blended with the earthiness of frankincense and orris root.
Notes: Blonde woods, bergamot, violet petals, mimosa, frankincense, orris root
If you usually like: JoMalone Orris & Sandalwood, Atelier Mimosa Indigo, 100 Bon Mimosa & Heliotrope
30% off during One Seed's Sale (70 AUS / $48 in American dollars)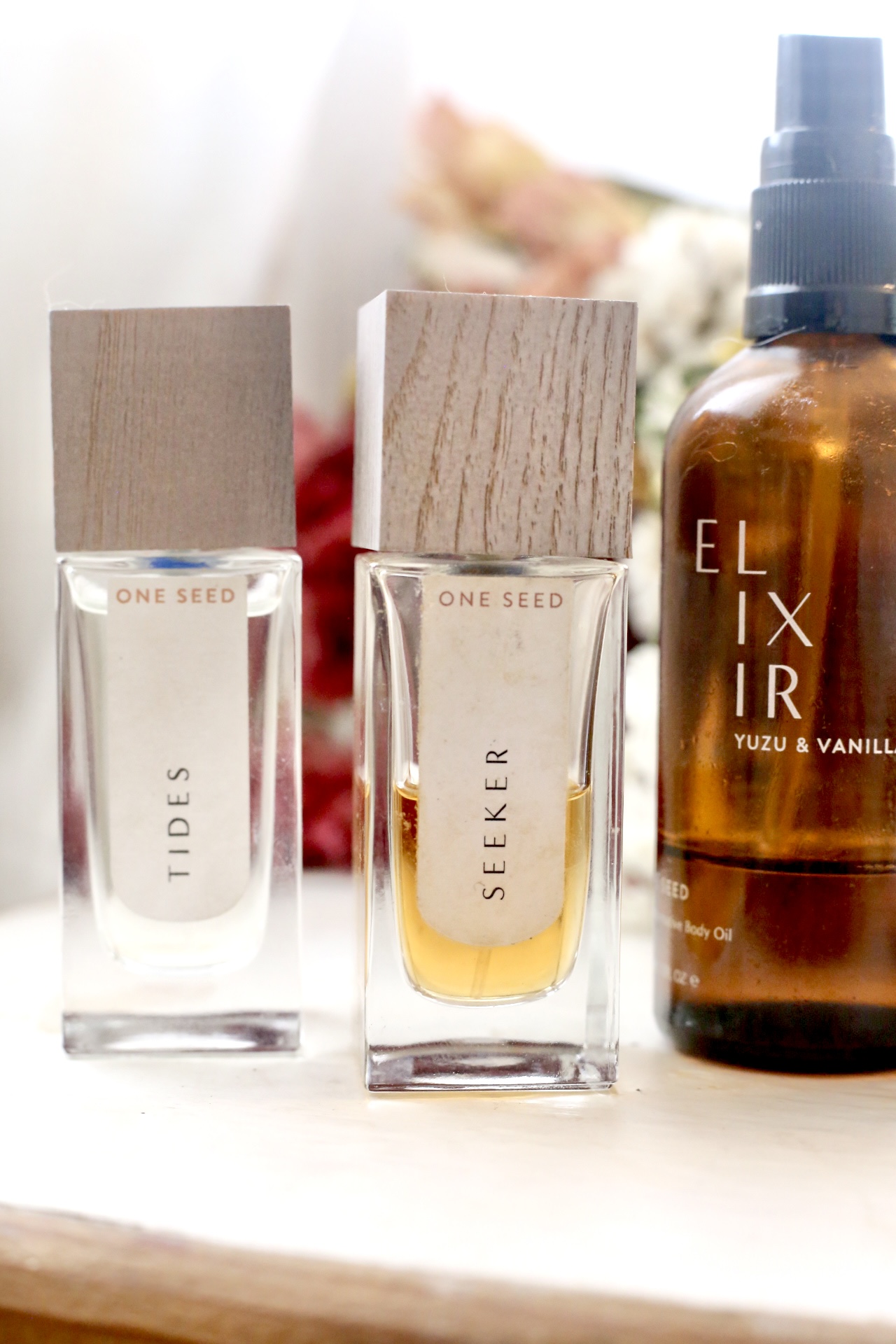 Seeker: An exotic gourmand vanilla coconut
Seeker is a vanilla coconut scent, but very different from how you'd imagine a typical vanilla coconut perfume. This isn't an easy tropical island vibe scent. Seeker is rich, warm and earthy with the coriander seed note distinctly coming through. I'd even describe it as exotic. If you want a light and easygoing tropical vanilla coconut, this is not that. Seeker is a grown, unusual yet interesting gourmand. While Seeker is unisex, I would prefer this on a woman than a man.
Notes: Pale vanilla, skin musk, coconut, sea salt,coriander seed, ylang ylang
If you usually like: Tom Ford Vanille Fatale, Valentina Poudra Valentino for Women, La Vanilla Vanilla Coconut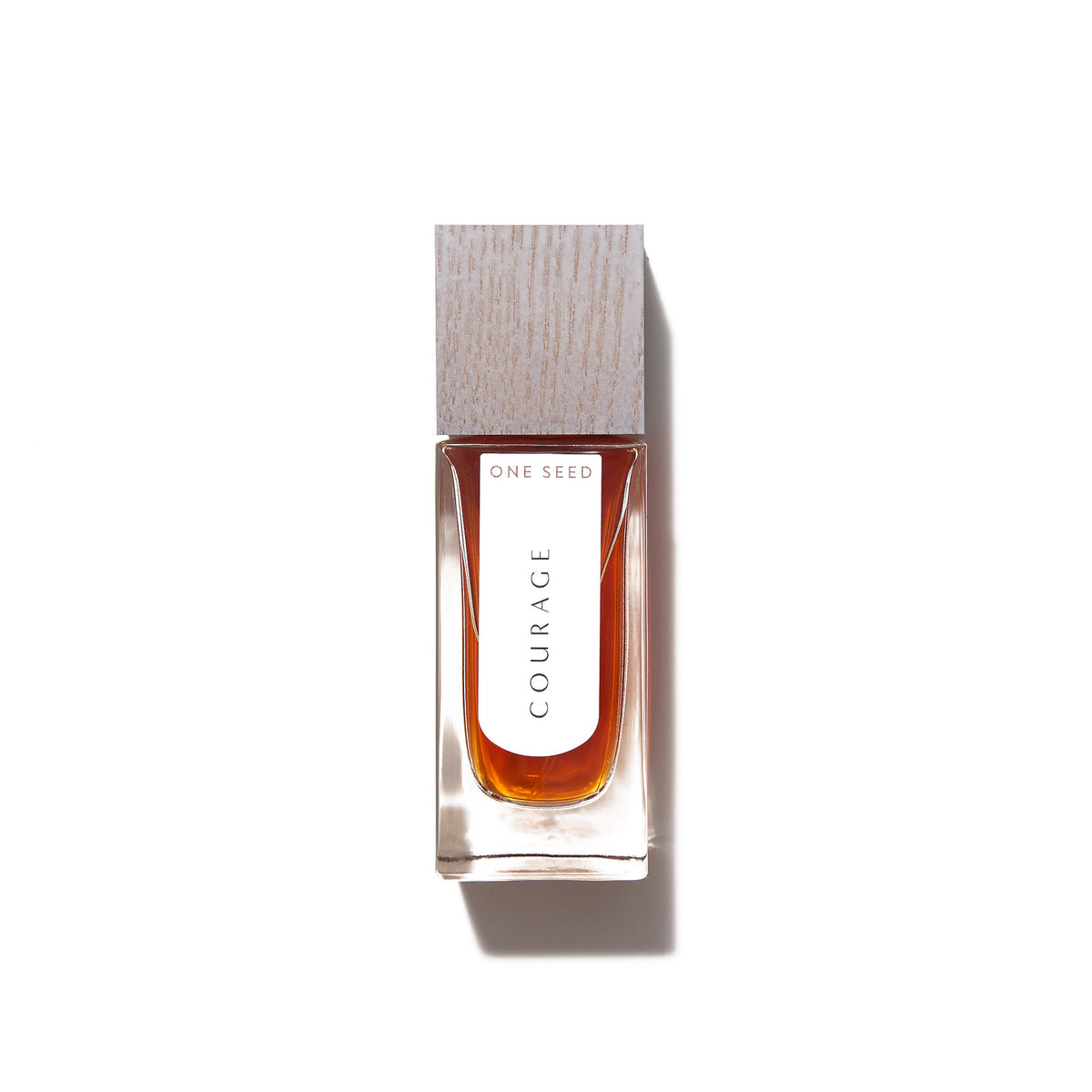 Courage: A warm, powdery fruity floral
I find this to be sweet and uplifting yet also quite musky. Courage definitely feels like a feminine scent yet there's a resinous, powdery quality to it.
Notes: Magnolia, wild berries, rosewood, violet, vanilla, amber
If you usually like: Viktor & Rolf Flowerbomb, Stella Mccartney Stella, Juicy Couture Viva La Juicy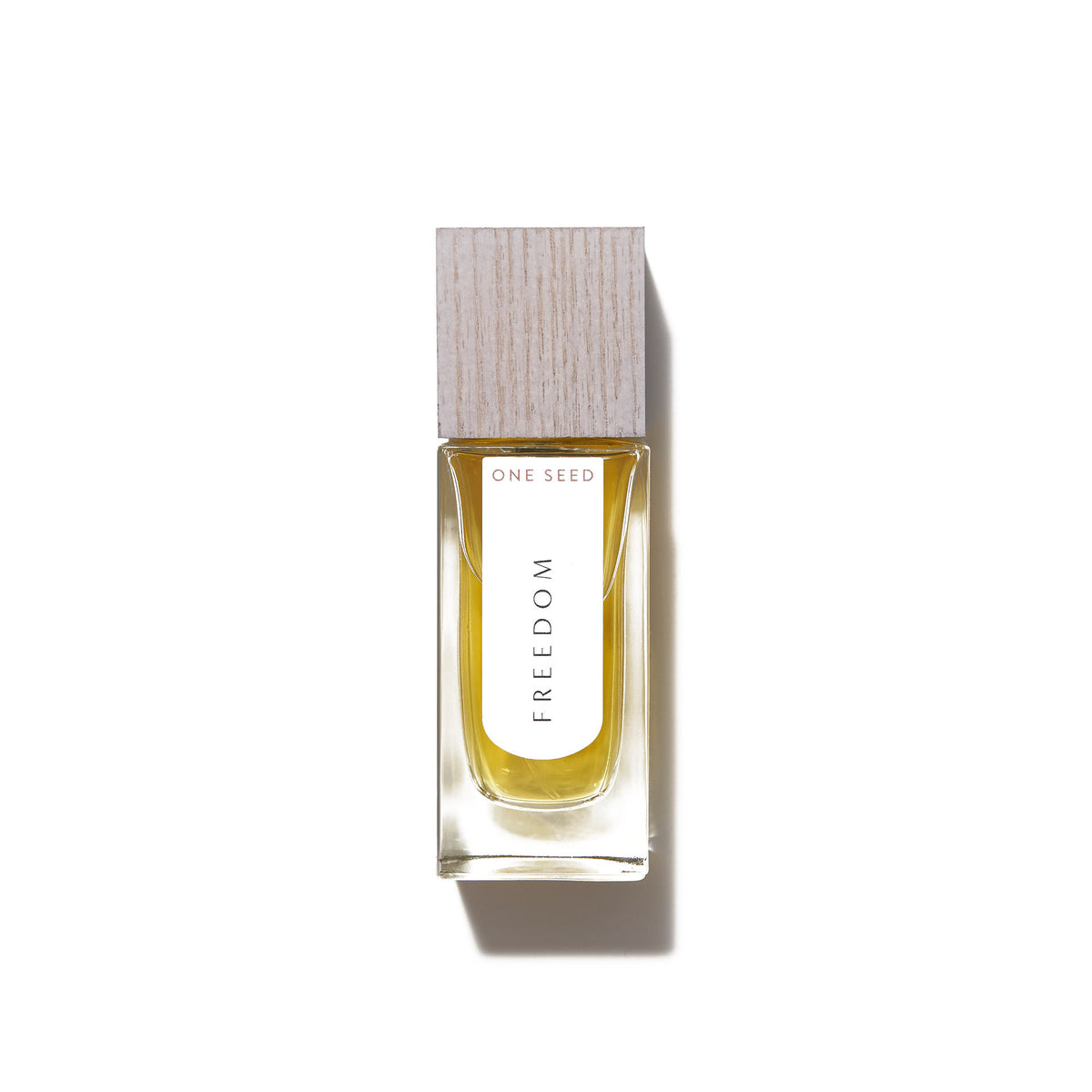 Freedom: A light musky floral
With the opening I get strong citrus top notes with Freedom, but as the top notes fade a more floral and musky fragrance is revealed. I found Freedom to be a very light scent. It feels very much like a skin scent because of how subtle and soft it is. I think the grass note threw me off, because I didn't enjoy this one as much as the other One Seed perfumes.
Notes: Pink grapefruit, rose, magnolia, cedarwood, fresh cut grass, pale musk, rosewood
If you usually like: Byredo Mojave Ghost, Narciso Rodriguez Fleur Musc, Frederic Malle Dans Tes Bras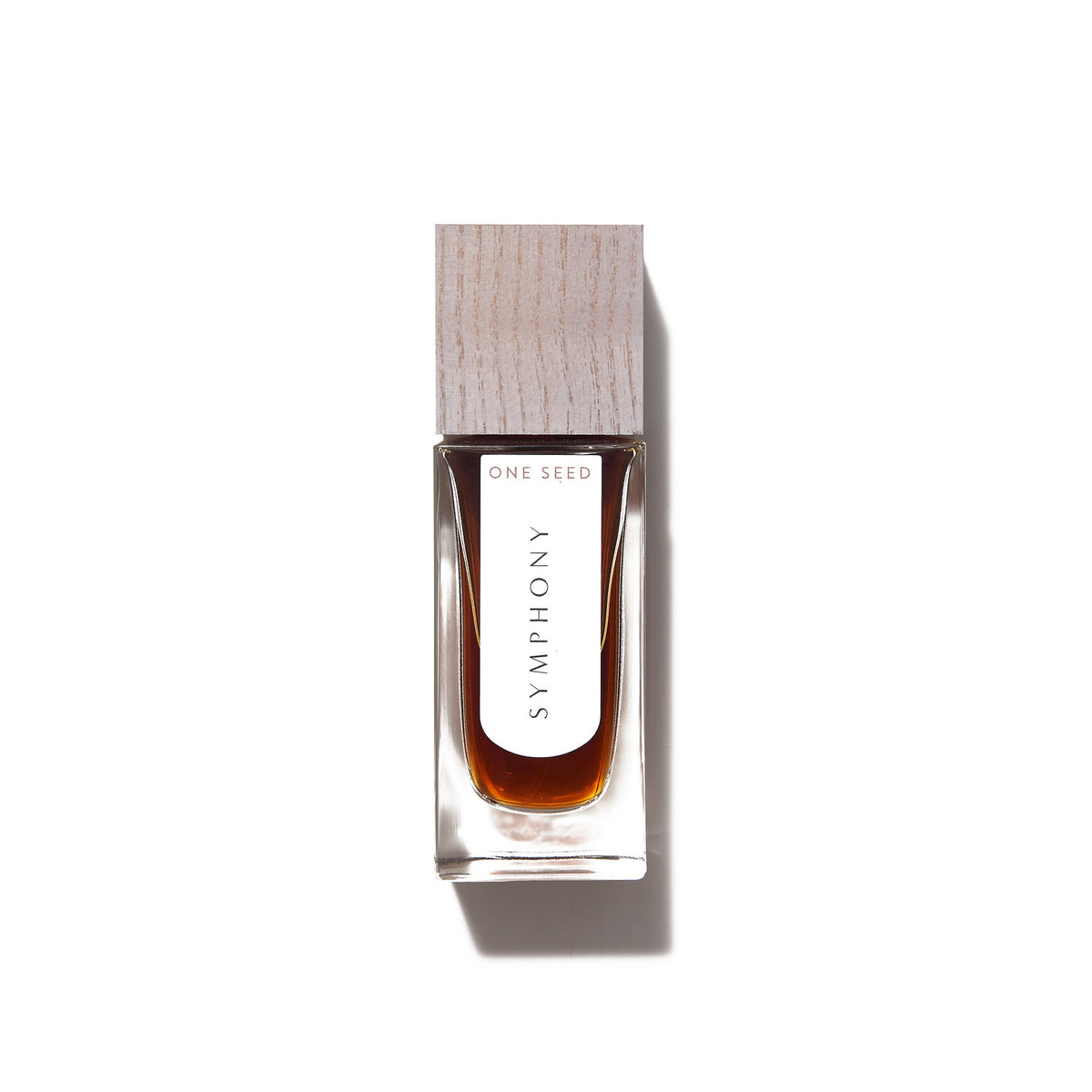 Symphony: A warm exotic floral
Symphony is a warm, oriental floral that's also totally appropriate for men. It has a seductive mix of jasmine and rose, but an undeniable spiciness layered with green notes. So alluring and inviting.
Notes: Jasmine, cardamom, oakmoss, vetiver, green mandarin, wild rose
If you usually like: Givenchy L'Interdit Eau, Acqua Di Parma Magnolia Nobile, Guerlain Vetiver Pour Elle
Least Favorite One Seed Scents
I'm not too fond of aquatic and green notes, so it was no surprise that I enjoyed Rain and Field the least. Slow Fire leaned too masculine for my taste.
One Seed Perfumes for Men
My favorite One Seed scents for men are Bohemia and Symphony.
Most Feminine One Seed Perfumes
There's a couple One Seed perfumes that are decidedly feminine: Hope, Dreamer and Courage.
Shipping
One Seed ships from Australia worldwide using DHL. For US based customers shipping is $20 for orders under $220.