Yield Candle Review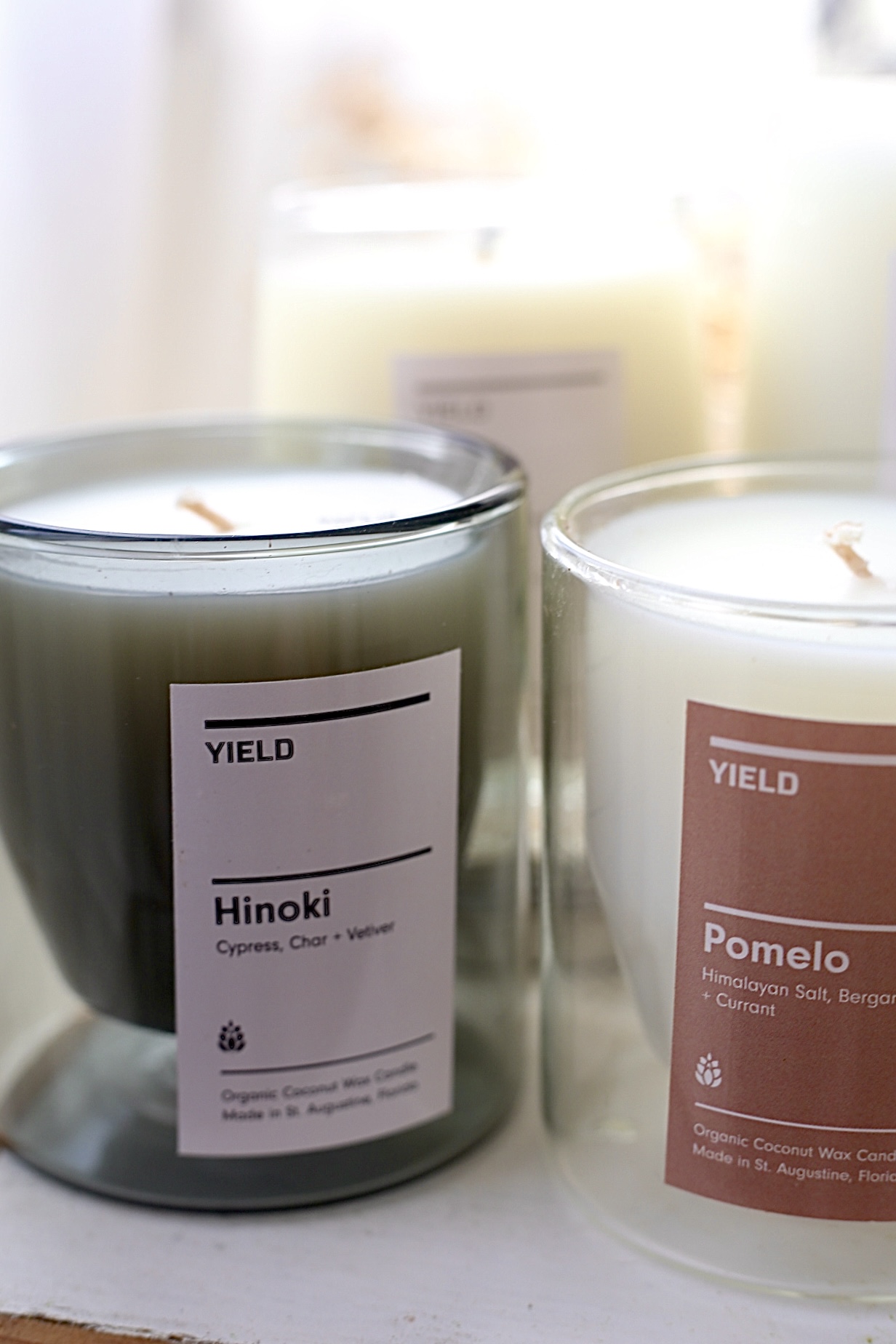 Yield candles are made of 100% organic coconut wax in Florida and come in a variety of complex scents. Since they're made by a design company, their vessels are both beautiful and functional. You can either get them in a double walled glass vessel or regular glass vessel, both of which are meant to be reused as glasses. Small votive candles or sample packs are also available. I've tried almost all of Yield's organic candle scents and am sharing my thoughts in today's review.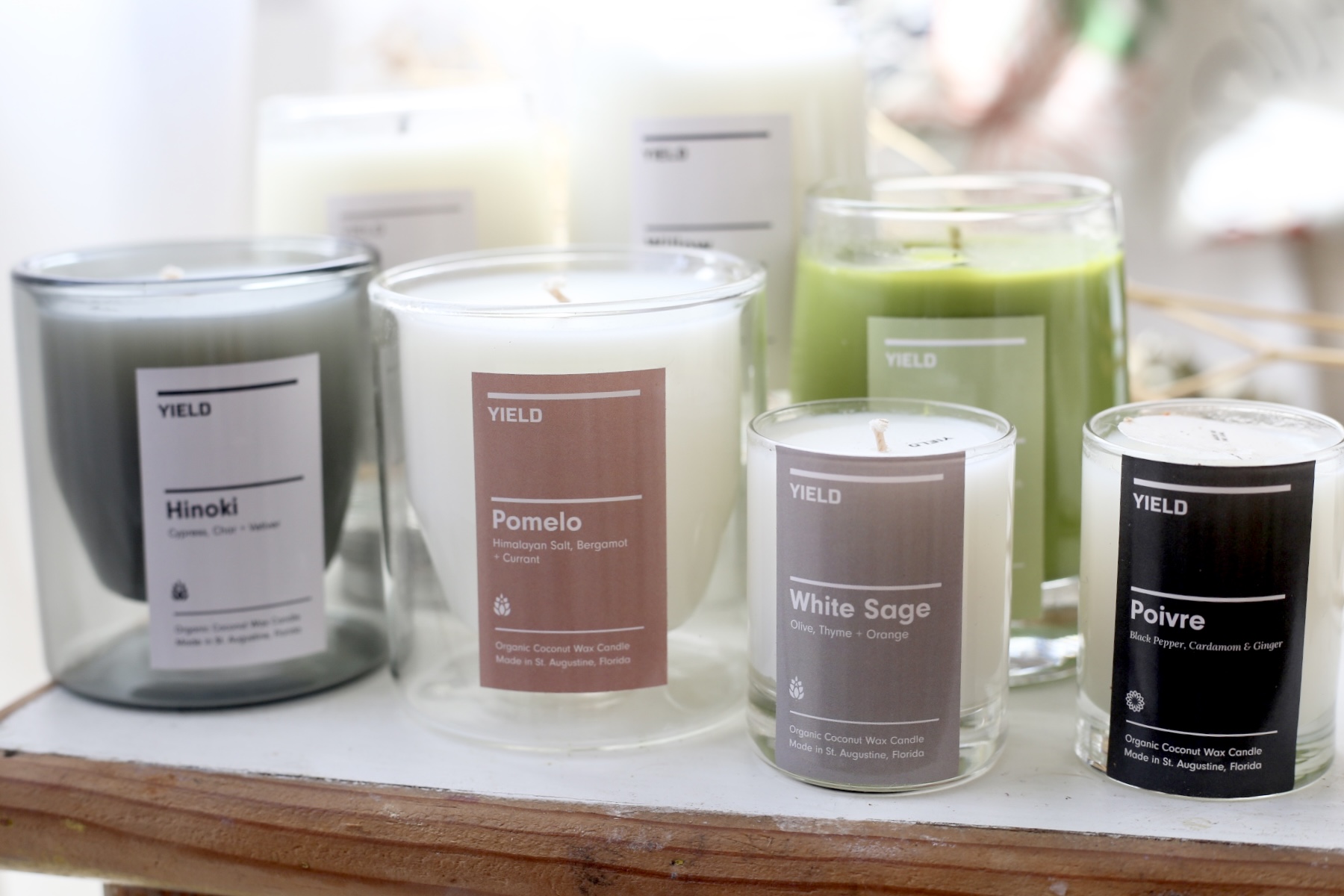 I love that these are actual drinking glasses but still look like a beautiful candle. The double walled vessels are especially great because the insulation maintains your drink's temperature for longer. I've been able to avoid having to buy new glasses to replace the ones I've broken.
Yield candles are also one of the small handful of brands using 100% organic wax.
Yield's in-house designed scents include fragrance oils along with essential oils, which makes for decent scent throw. I would consider Yield to have average scent throw that's neither on the weak end nor on the strong end. This makes for a non-overpowering scent throw that's still able to fill up a room. Scarpa and Entenza seem to have a stronger scent throw than the other scents.
If I had to choose my favorite scents, I'd say they are Pomelo, Wright and White Sage, which are soft yet elegant scents, and Hinoki and Palo Santo which are earthier scents.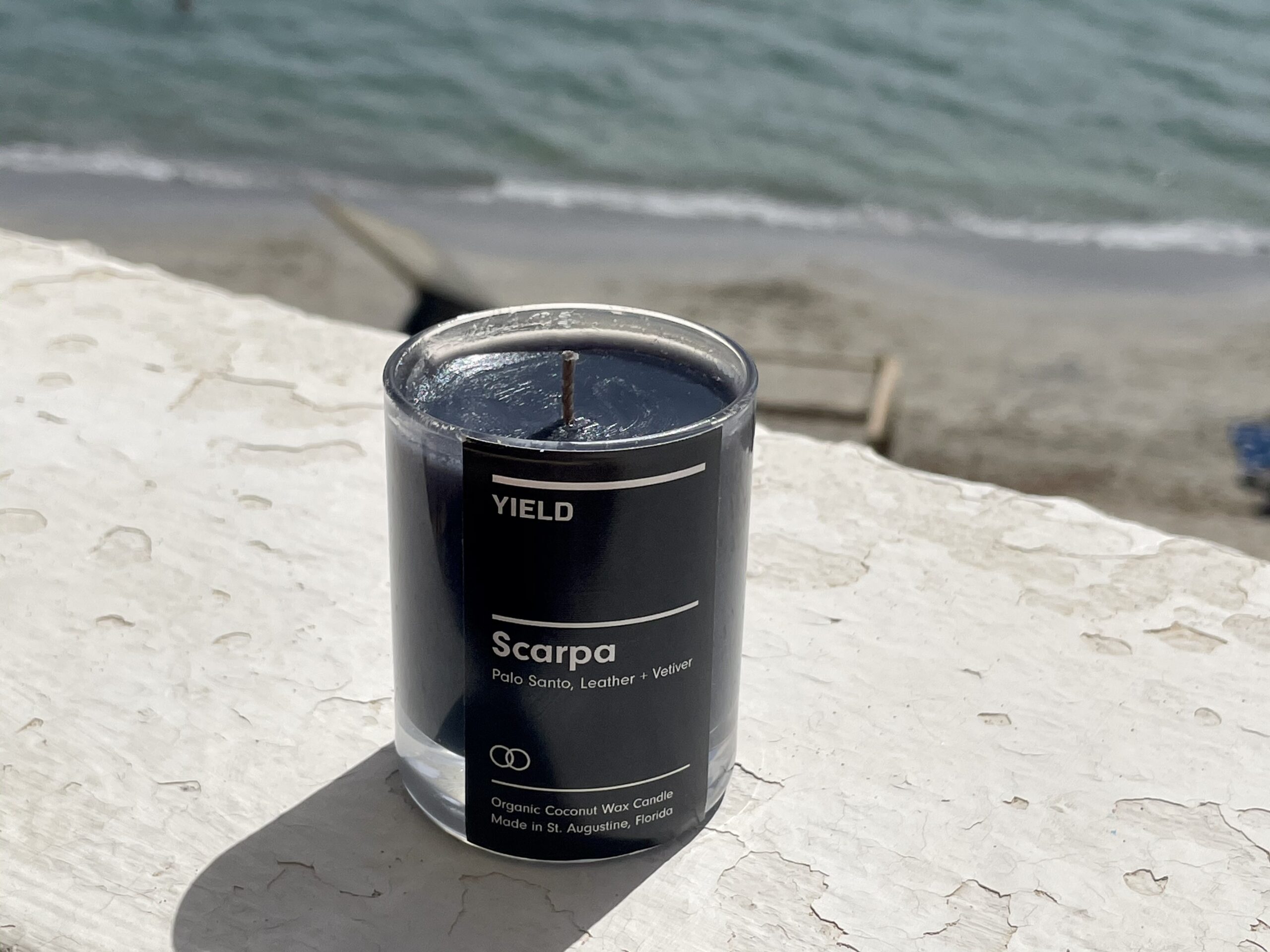 Scarpa
The black-hued Scarpa candle is a rich, earthy leather scent. I can't detect the Palo Santo but I do get a very dominant leather note.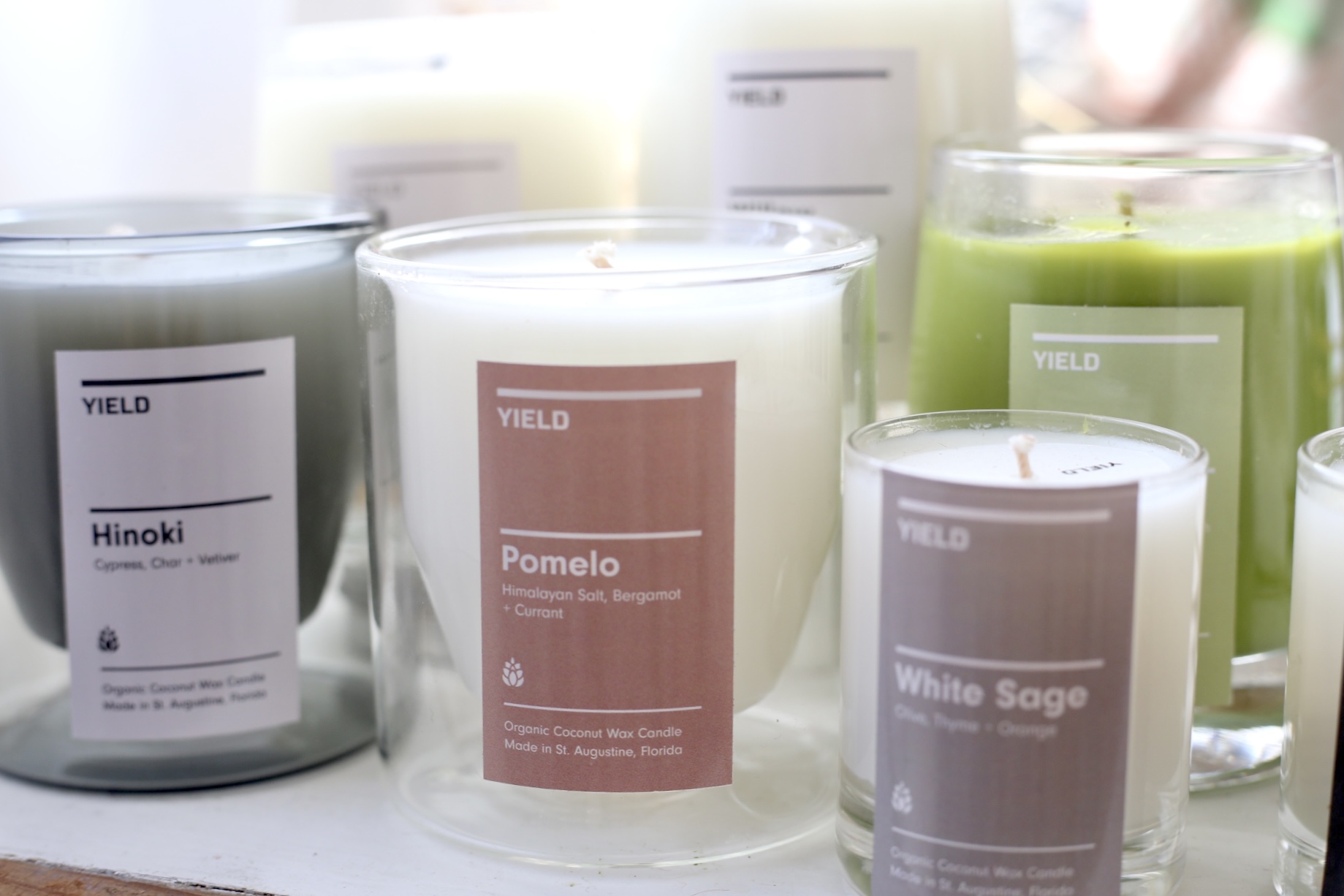 Entenza
Entenza is their most holiday appropriate scent with eucalyptus, pine and birch along with green colored wax. This is a very strong and sharp pine scent that feels like a Christmas tree in a candle.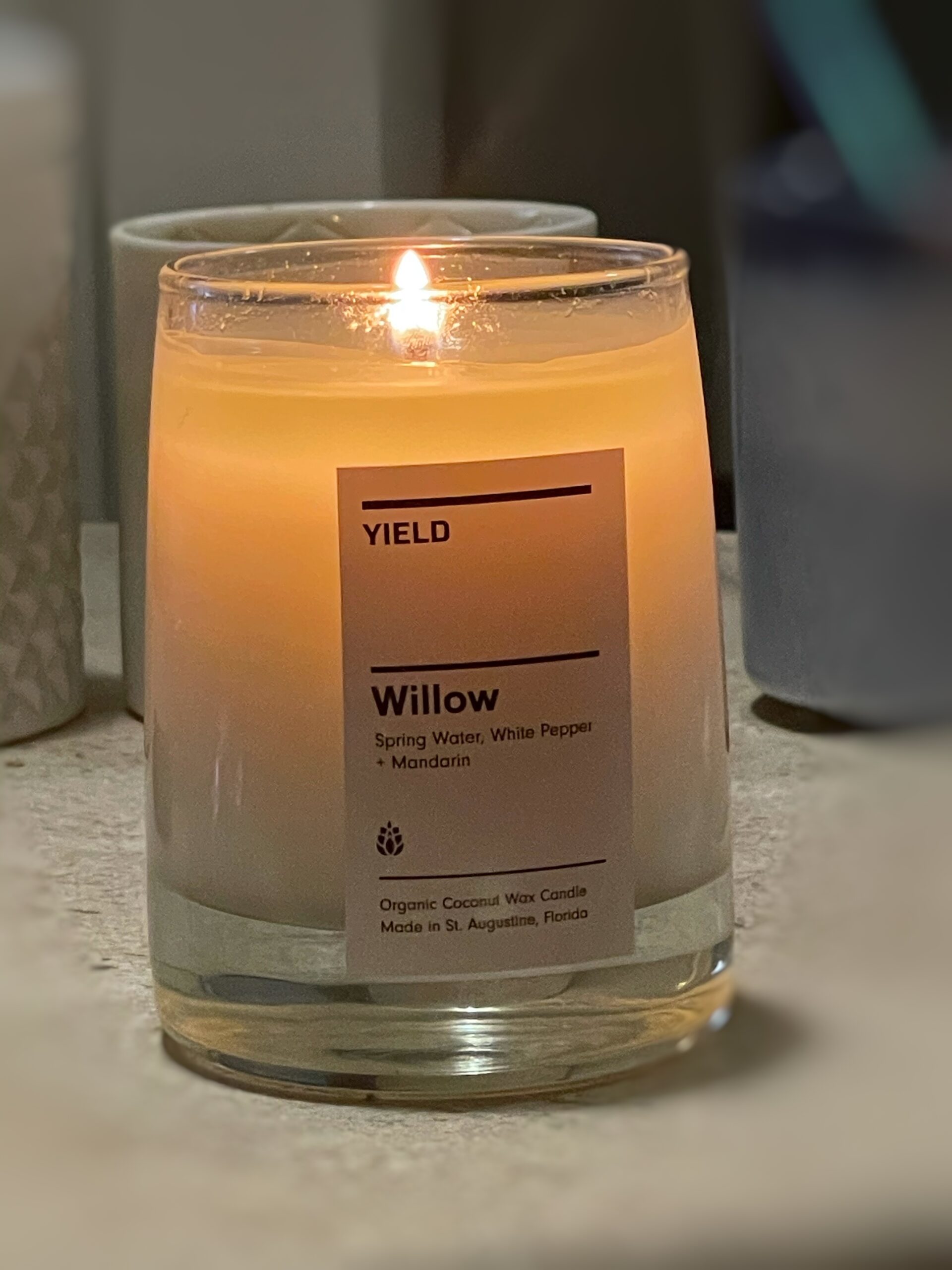 Willow
Willow is a cool mossy scent that's got a bit of spice and freshness. I'm not sure how spring water is supposed to smell but I don't get aquatic notes from this.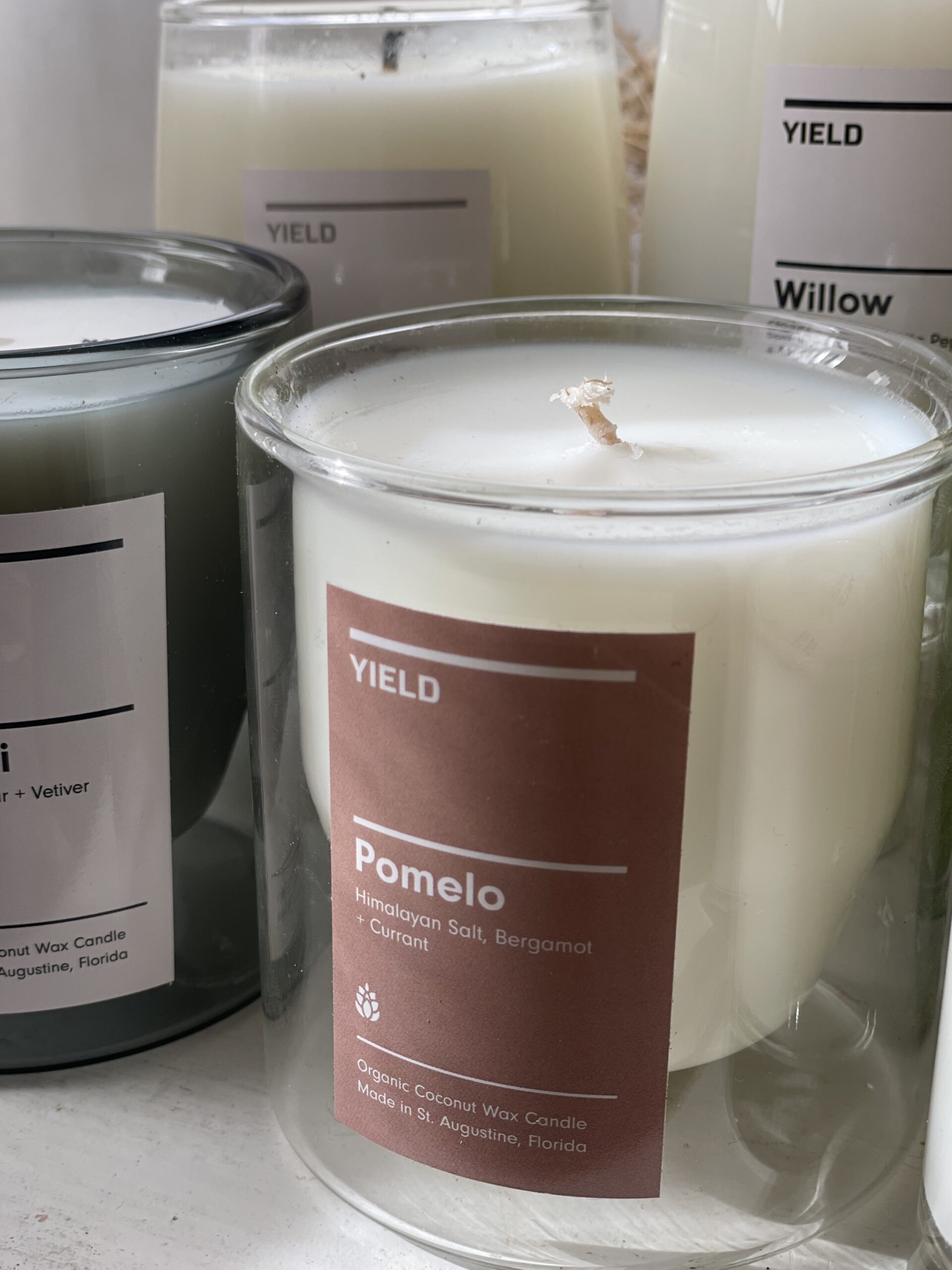 I find that the clean burning cotton wicks need to be manually trimmed with a wick trimmer.
Overall, I love the wide variety of scents and functionality of the vessels.